Weather can't be used as an excuse to skip voting on Tuesday as gorgeous November weather takes over for southern Wisconsin, with plenty of sunshine and highs in the 60s on tap through the weekend, according to forecasters.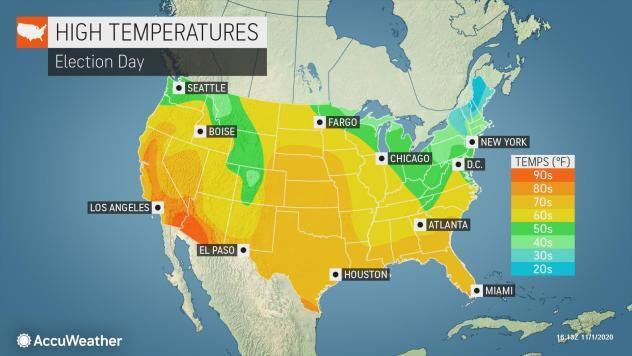 The major warmup will come as the jet stream sets up on a fairly flat west-to-east flow but more to the north than it typically is in early November, AccuWeather said.
"When the jet stream is forecast to be near the Canada border, big southward intrusions of cold air are unlikely and warmth is able to expand northward from the Southern states," AccuWeather Senior Meteorologist Brett Anderson said. "The setup for the weekend will allow very warm air for early November to build over much of the Central and Eastern states and even into part of south-central and southeastern Canada."
In Madison on Tuesday, look for sunny skies, a high near 64 and southwest winds at 5 to 10 miles per hour increasing to 10 to 15 mph in the afternoon, the National Weather Service said.
After an overnight low around 46, Wednesday should be a carbon copy with sunny skies, a high near 64 and southwest winds around 10 mph.
After a low overnight Wednesday into Thursday around 47, Thursday's forecast features partly sunny skies gradually becoming sunny, with a high near 65 and southwest winds at 5 to 10 mph.
The Weather Service said chances for showers return at 30% Sunday night and 60% Monday.
Skies over Madison should be sunny Friday and Saturday, partly sunny Sunday and mostly cloudy Monday, with highs near 67, 66, 67 and 57, and lows Thursday night through Sunday night around 46, 52, 54 and 52.
27 Storm Track meteorologist Max Tsaparis also forecasts beautiful weather, with a chance for showers Monday and possible showers Monday night.
Tsaparis said highs for Madison Tuesday through Monday should be near 63, 65, 66, 68, 67, 65 and 59, and overnight lows around 45, 46, 48, 49, 52 and 49.
Monday's high in Madison was 51 at 3:57 p.m., 1 degree below the normal high and 23 degrees below the record high of 74 for Nov. 2, set in 1938.
Monday's low in Madison was 25 at 5:01 a.m., 9 degrees below the normal low and 14 degrees above the record low of 11 for Nov. 2, set in 1951.
No precipitation was recorded at the Dane County Regional Airport on Monday, leaving Madison's November precipitation total (rain plus snow converted to liquid) at a trace, 0.17 inches below normal. For meteorological fall (September through November), Madison has received 6.79 inches of precipitation, 1.09 inches above normal. For the year, Madison has received 35.94 inches of precipitation, 5.42 inches above normal.
Madison's record precipitation for Nov. 2 is 1.41 inches in 2003.
With no snow on Monday, Madison's November total stayed at a trace, 0.1 inches below normal. For meteorological fall (September through November) and the snow season (since July 1), Madison's total stayed at 0.1 inches, 0.5 inches below normal.
Madison's record snowfall for Nov. 2 is 0.4 inches in 1910.
---
Photos: A look back at the frigid 'polar vortex' of 2014
Photos: A look back at the frigid blast of 2014 caused by the 'polar vortex'
2014 polar vortex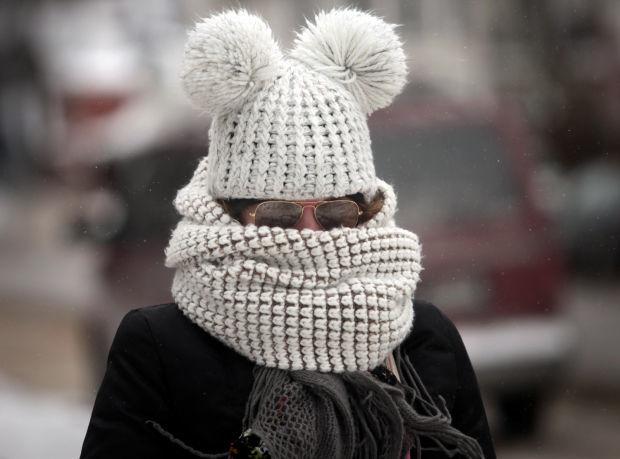 2014 polar vortex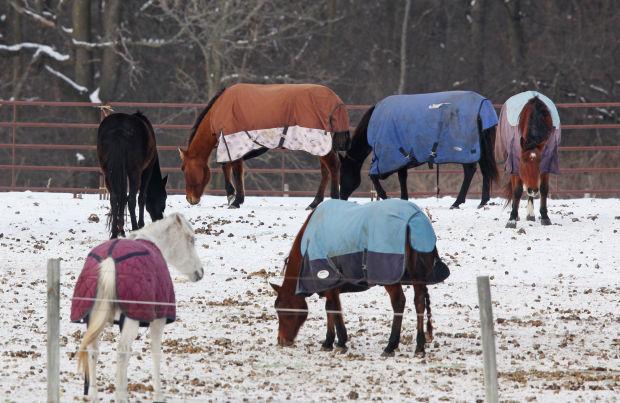 2014 polar vortex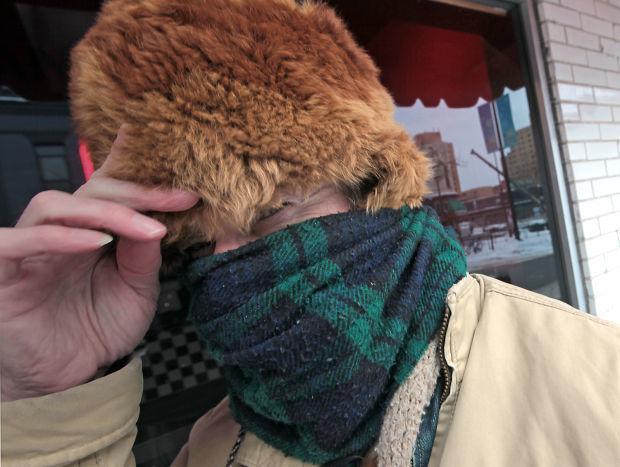 2014 polar vortex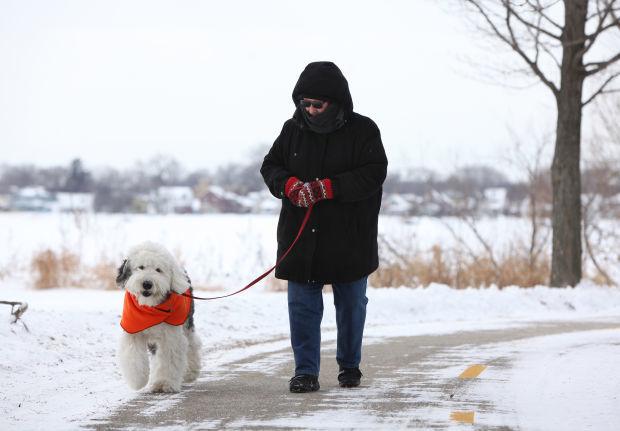 2014 polar vortex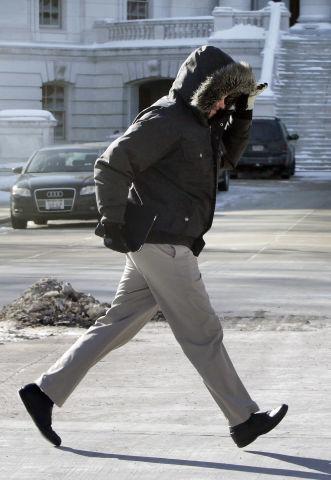 2014 polar vortex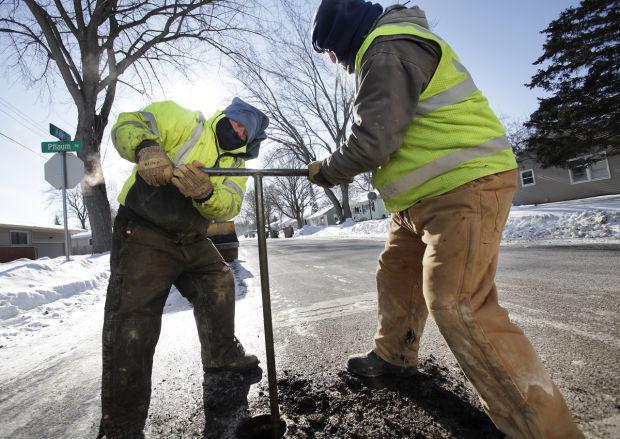 2014 polar vortex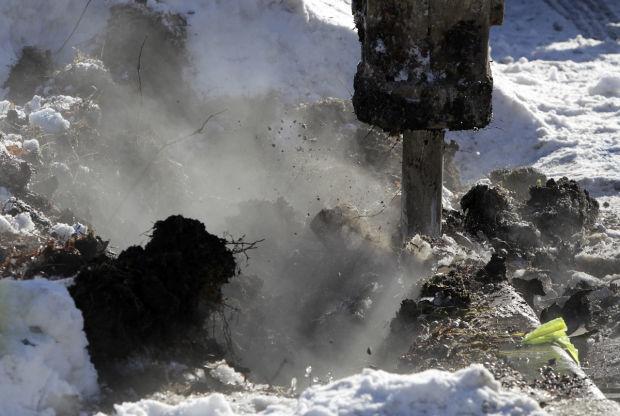 2014 polar vortex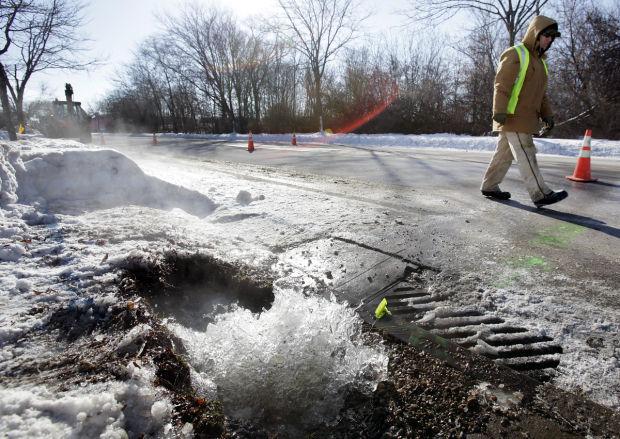 2014 polar vortex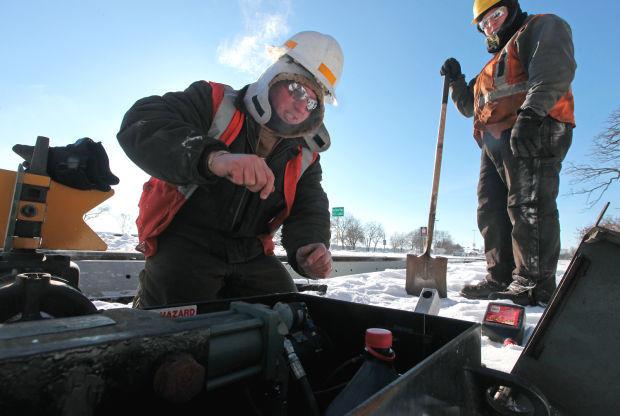 2014 polar vortex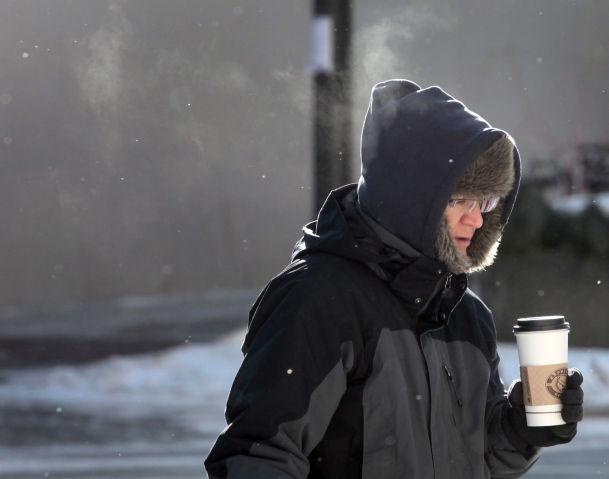 2014 polar vortex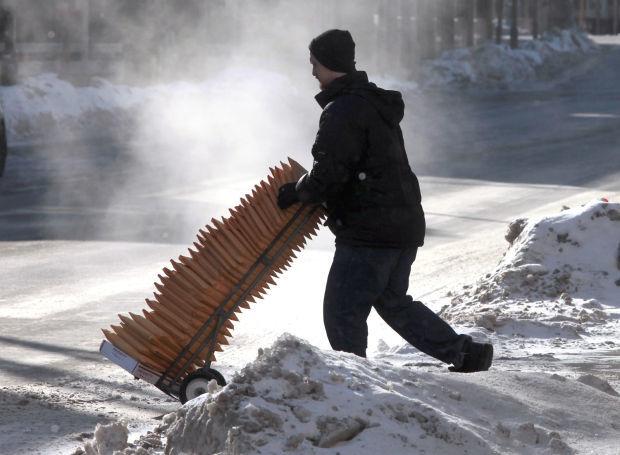 2014 polar vortex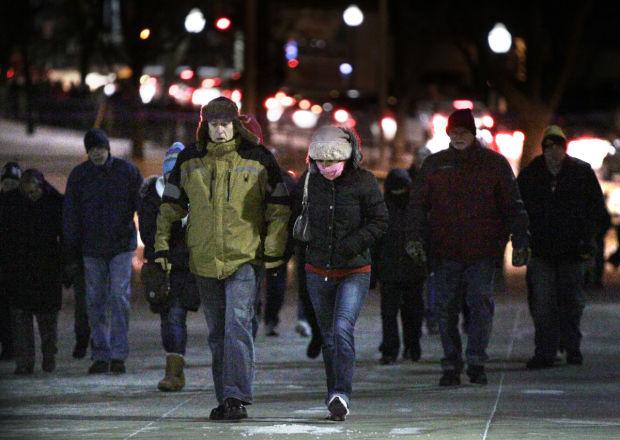 2014 polar vortex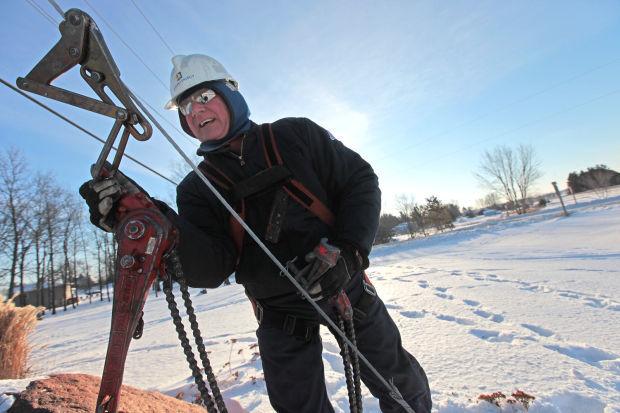 2014 polar vortex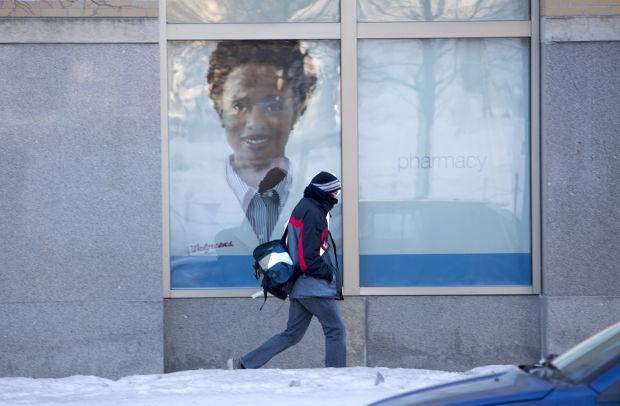 2014 polar vortex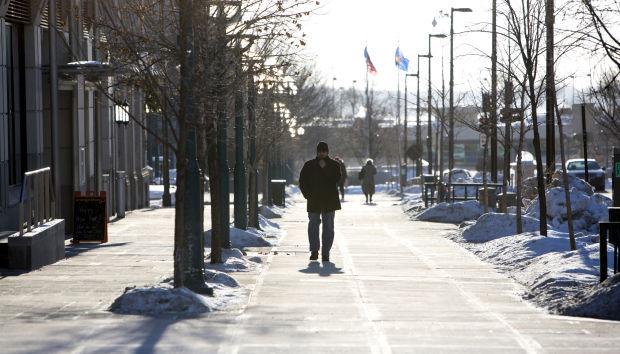 2014 polar vortex
2014 polar vortex