The week will start with chances for thunderstorms, some possibly strong, and highs that will crack 70 for the first time this year on Tuesday, before much cooler weather moves in after the storms move out, according to forecasters.
There will be a chance for storms late Monday afternoon and night, mainly along and south of Interstate 94, then again Tuesday afternoon and evening, with a couple of strong storms possible, the National Weather Service said.
But the strongest chance for severe storms will be in states south of Wisconsin.
"The combination of a frontal boundary situated across the lower Great Lakes and Ohio Valley and low pressure moving along the boundary will serve as the set up for severe thunderstorms Tuesday afternoon into Tuesday night," said AccuWeather Meteorologist Jake Sojda. "If storms quickly congeal into larger line segments or 'squall lines,' then damaging wind gusts will become the main threat, although even in these situations large hail and brief tornadoes can form."
In Madison on Monday, there's a 20% chance for showers after 4 p.m., with increasing clouds, a high near 56 and winds developing out of the south around 5 miles per hour in the morning.
Overnight, there's a 50% chance for showers, mainly before 5 a.m., as the low falls to around 47.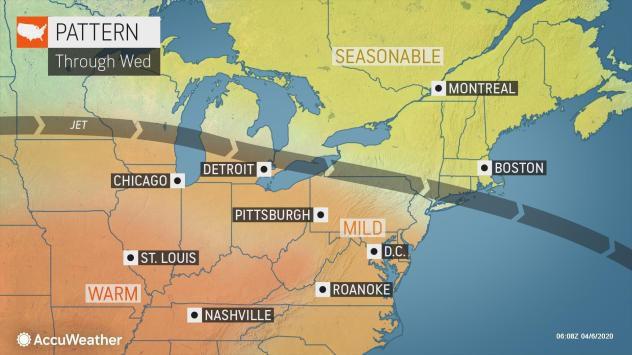 Tuesday's forecast features a 30% chance for showers, then showers and storms after 2 p.m. and before 8 p.m., with mostly cloudy skies, a high near 71 and low around 44, and southeast winds at 5 to 10 mph turning out of the southwest at 10 to 15 mph in the afternoon.
The Weather Service said chances for rain are 50% Wednesday and Wednesday night, 20% Friday night and 30% Saturday through Sunday, with snow possibly mixing in Friday night and Saturday.
Skies over Madison should be increasingly cloudy Wednesday and Thursday, mostly sunny Friday, partly sunny Saturday, and mostly sunny Sunday, with highs near 60, 45, 46, 52 and 49, and lows Wedneday night through Saturday night around 35, 30, 33 and 35.
27 Storm Track meteorologist Max Tsaparis forecasts a few spotty showers later Monday into Monday night, a few showers and storms Tuesday, scattered showers late Wednesday, and a few showers possible Saturday and Sunday.
Tsaparis said highs Monday through Sunday near 57, 72, 66, 47, 48, 49 and 46, and overnight lows around 46, 42, 36, 28, 34 and 33.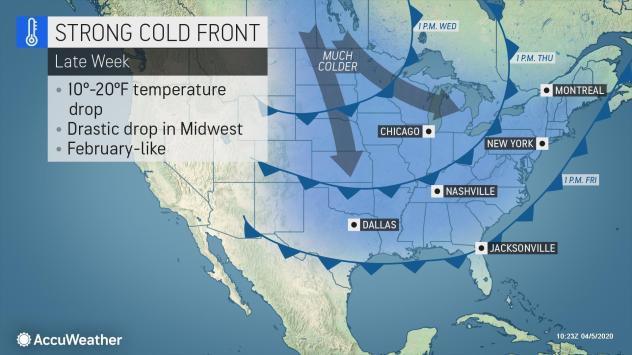 Sunday's high in Madison was 56 at 4:03 p.m., 3 degrees above the normal high and 24 degrees below the record high of 80 for April 5, set in 1873.
Sunday's low in Madison was 29 at 5:59 a.m., 3 degrees below the normal low and 15 degrees above the record low of 14 for April 5, set in 1886, 1995 and 2108.
No precipitation was recorded at the Dane County Regional Airport on Sunday, leaving Madison's April precipitation total (rain plus snow converted to liquid) at 0.09 inches, 0.43 inches below normal. The meteorological spring (March through May) total stayed at 3.56 inches, 0.84 inches above normal. The 2020 total stayed at 6.24 inches, 0.84 inches below normal.
Madison's record precipitation for April 5 is 1.48 inches in 1958.
With no snow on Sunday, Madison's April total stayed at zero, 0.7 inches below normal. The meteorological spring total stayed at 2.8 inches, 4.9 inches below normal. For the snow season (since July 1), Madison has received 53.5 inches, 4.7 inches above normal.
Madison's record snowfall for April 5 is 8 inches in 1982.
---
Photos: Remembering Wisconsin's deadliest tornado in 1899
New Richmond tornado 1899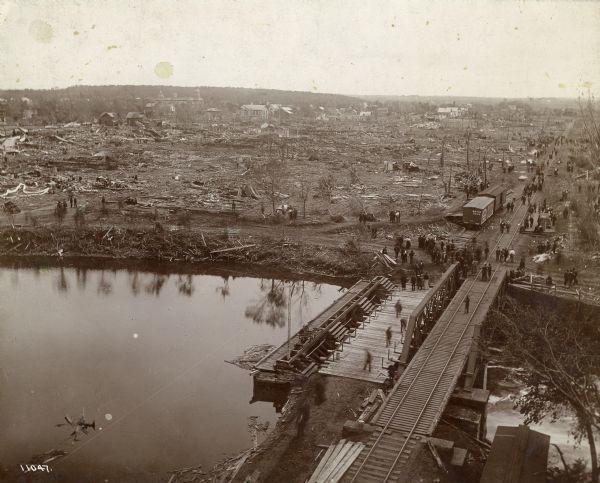 New Richmond tornado 1899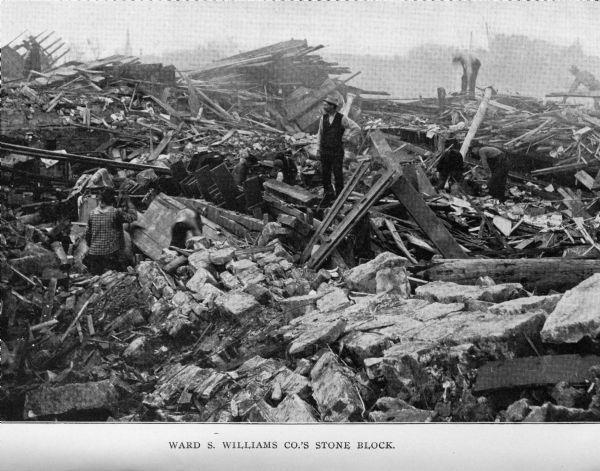 New Richmond tornado 1899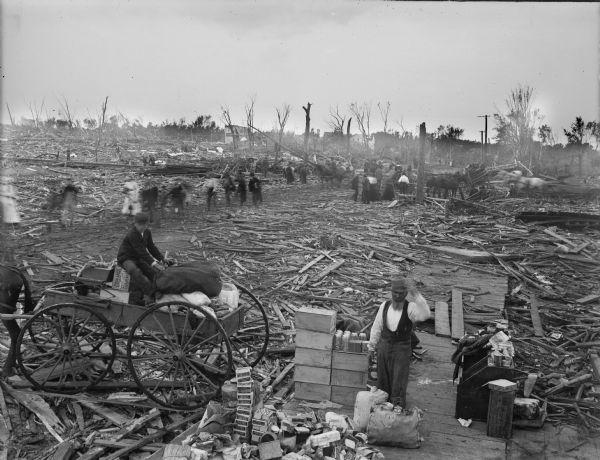 New Richmond tornado 1899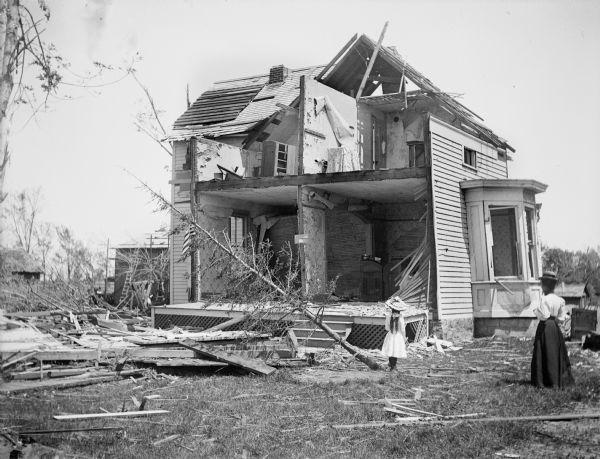 New Richmond tornado 1899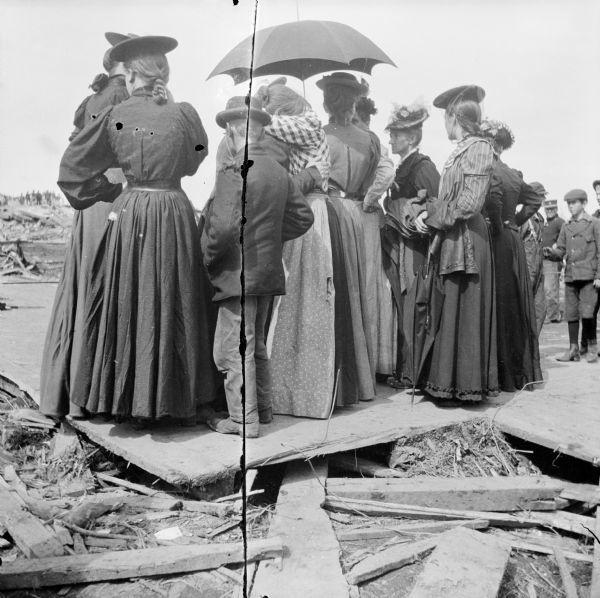 New Richmond tornado 1899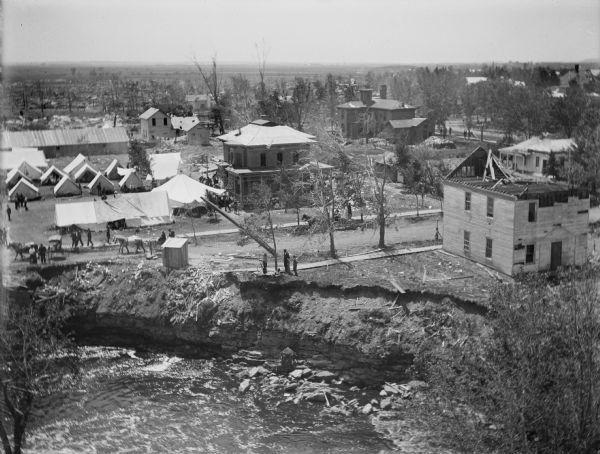 New Richmond tornado 1899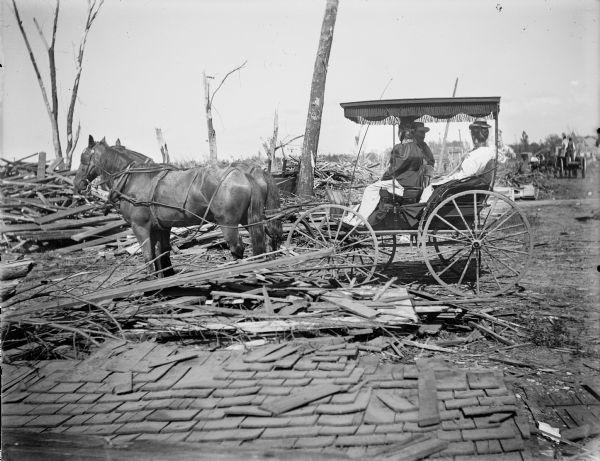 New Richmond tornado 1899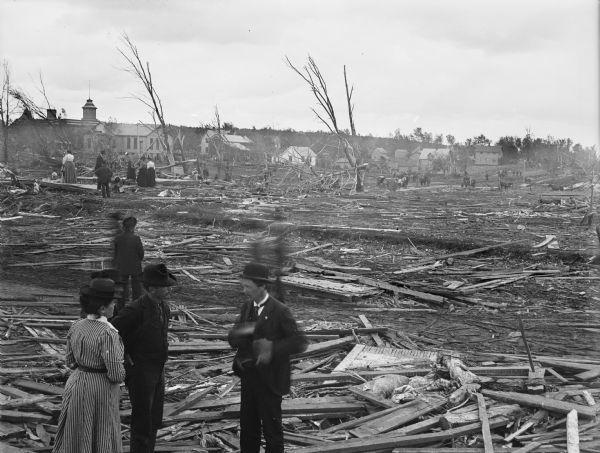 New Richmond tornado 1899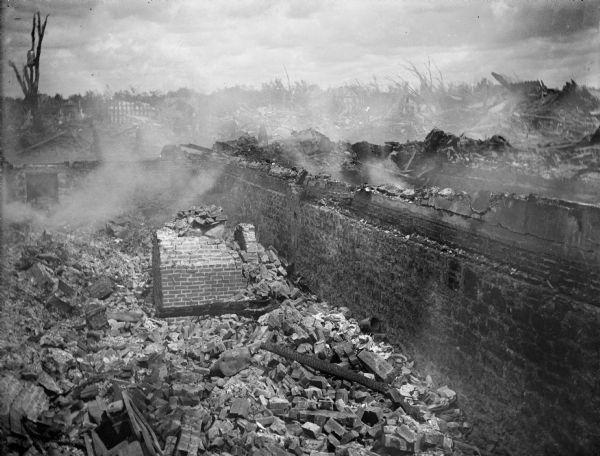 Front page of the Minneapolis Tribune on June 13, 1899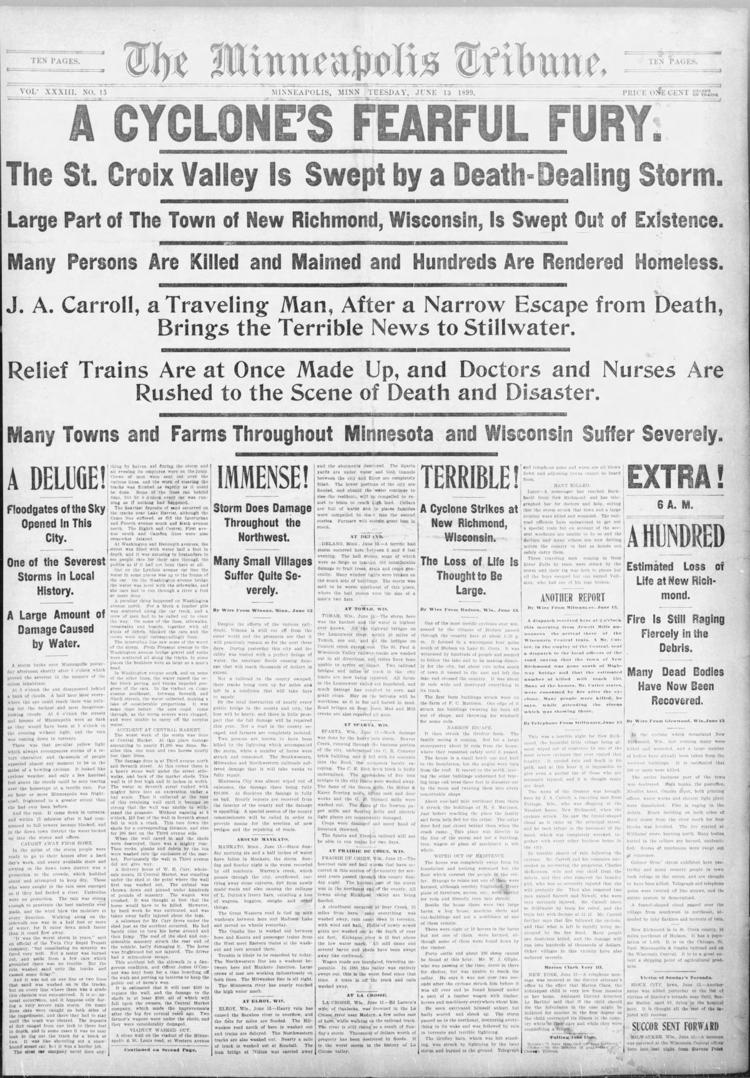 New Richmond tornado 1899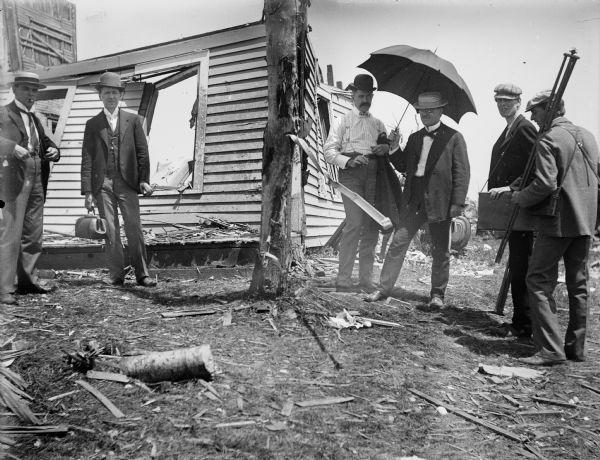 New Richmond tornado 1899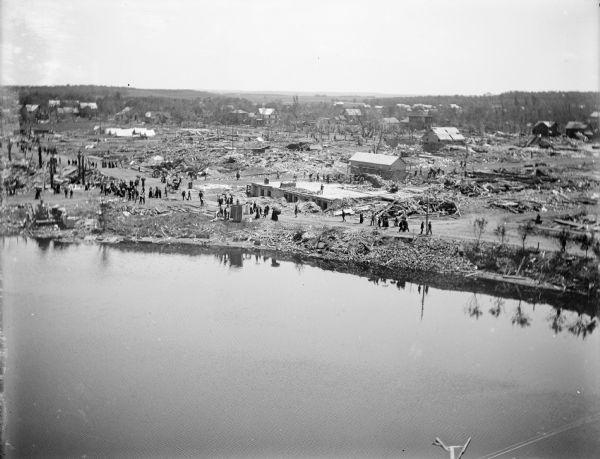 New Richmond tornado 1899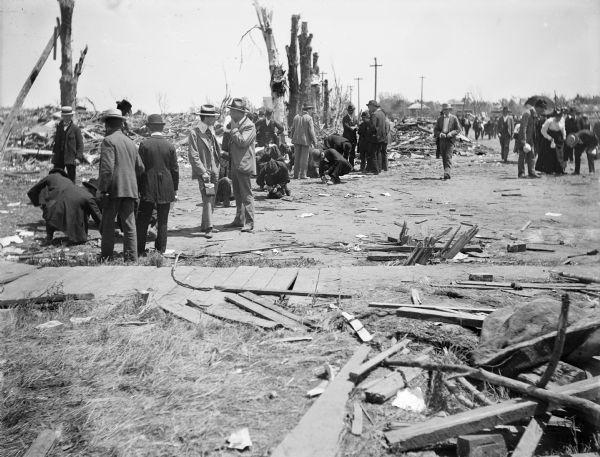 New Richmond tornado 1899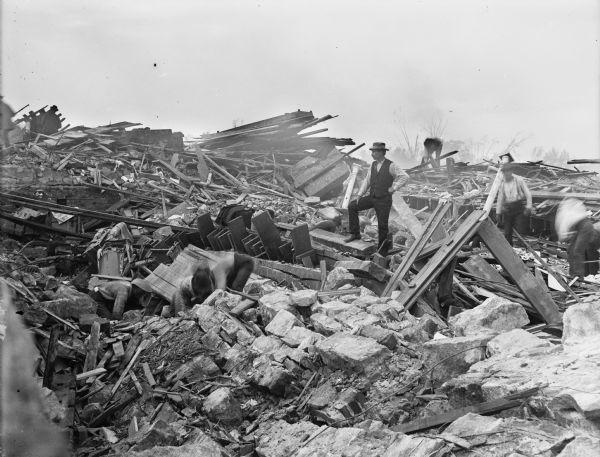 New Richmond tornado 1899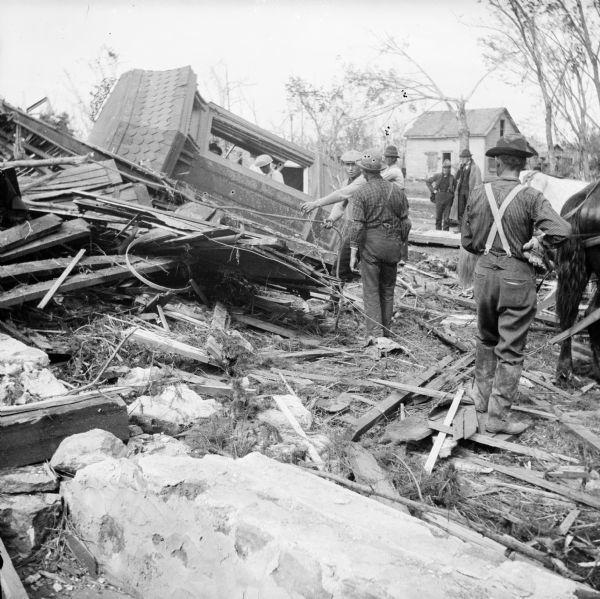 Wisconsin State Journal front page June 13, 1899