Tornadoes, large hail, strong winds and flooding are possible as two rounds of thunderstorms are expected to hit southern Wisconsin on Wednesday afternoon and night, according to forecasters.
The first round is expected to move west to east across southern Wisconsin from 1-6 p.m., and the second round is expected to develop around 7-8 p.m. and impact southern Wisconsin through the late evening and overnight hours, National Weather Service lead forecaster Jaclyn Anderson said.
Damaging winds are the main concern with the first round, especially the further east it moves, while the second round carries the greater threat of severe weather with more widespread impacts across south-central Wisconsin. However, the severity of the second round will be highly dependent on the evolution of the first round, Anderson said.
Hail reaching an inch in diameter, winds gusting to 80 miles per hour, and several brief tornadoes and localized flooding are possible in the second round.
Most of southern Wisconsin is under an enhanced risk for severe weather, the third of five levels, while southeastern Wisconsin is under a slight risk, the lower second level.
Storms and rain will linger through Thursday evening, but no severe weather is expected Thursday.
A small but focused southward dip in the jet stream is forecast to interact with a frontal zone to set off the storms that may evolve into one or more large complexes of severe weather Wednesday afternoon and night, AccuWeather said.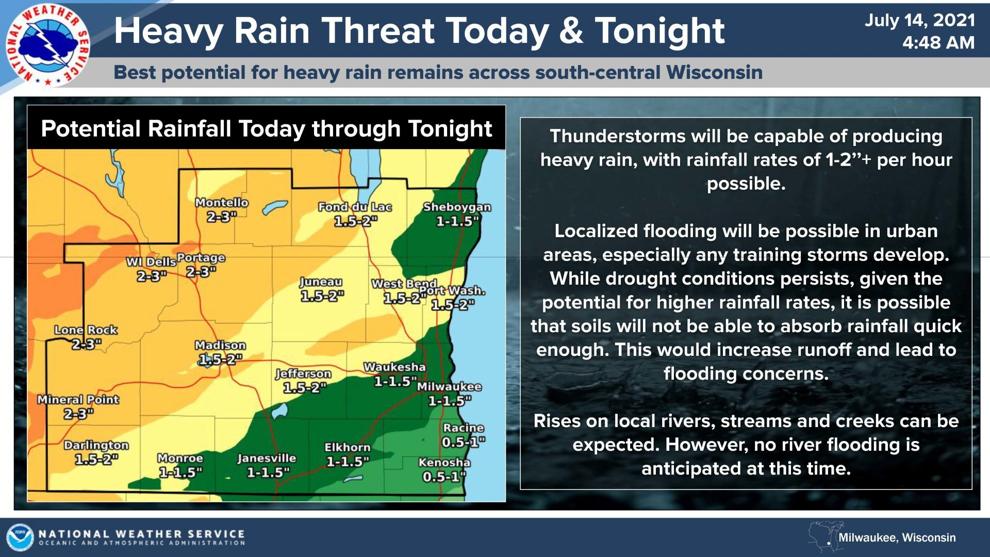 Any rain is much needed, as Madison has recorded just 0.26 inches in July, 1.75 inches below normal, and 12.04 inches this year, 8.38 inches below normal.
Most of southern Wisconsin is in moderate drought, with southeastern Wisconsin in severe or extreme drought, according to last week's U.S. Drought Monitor.
In Madison on Wednesday, there's a 60% chance for showers and storms, mainly after 5 p.m., with some storms possibly reaching severe levels, and a quarter- to half-inch of rain possible. The high should be near 81 under increasingly cloudy skies, with south winds at 5 to 10 mph, the Weather Service said.
Overnight, showers and storms should occur mainly after 11 p.m. and may reach severe levels, with possible rain totals of 1 to 2 inches, as the low falls to around 68.
There is an 80% chance for showers and storms Thursday and a 60% chance Thursday night, with possible rain totals of a quarter- to half-inch Thursday, and less than a tenth of an inch Thursday night. The high should be near 72, with southwest winds around 10 mph turning out of the northwest in the afternoon, and the low around 62.
The Weather Service said quiet weather will follow, with no chances for precipitation from Friday through Tuesday.
Skies over Madison should be mostly sunny Friday, and sunny Saturday through Tuesday, with highs near 78, 81, 85, 87 and 88, and lows Friday night through Monday night around 60, 61, 64 and 66.
27 Storm Track meteorologist Max Tsaparis forecasts storms that could reach severe levels later on Wednesday, scattered showers and storms overnight, scattered showers and thundershowers Thursday, then quiet weather into next week.
Tsaparis said highs for Madison Wednesday through Tuesday should be near 84, 76, 80, 80, 84, 86 and 88, and overnight lows around 69, 62, 58, 59, 61 and 64.
Tuesday's high in Madison was 83 at 4:41 p.m., 1 degree above the normal high and 23 degrees below the record high of 106 for July 13, set in 1936. That high of 106 is the second-highest temperature ever recorded at Madison, 1 degree below the record set a day later.
Tuesday's low in Madison was 65 at 3:30 a.m., 3 degrees above the normal low and 19 degrees above the record low of 46 for July 13, set in 1964.
No precipitation was recorded at the Dane County Regional Airport on Tuesday, leaving Madison's July total at 0.26 inches, 1.75 inches below normal. Madison's meteorological summer (June through August) precipitation total stayed at 4.86 inches, 2.43 inches below normal. The 2021 total stayed at 12.04 inches, 8.38 inches below normal.
Madison's record precipitation for July 13 is 1.4 inches in 1912.
From the archives: Deadly tornado leveled Barneveld in 1984
Barneveld aerial, 1984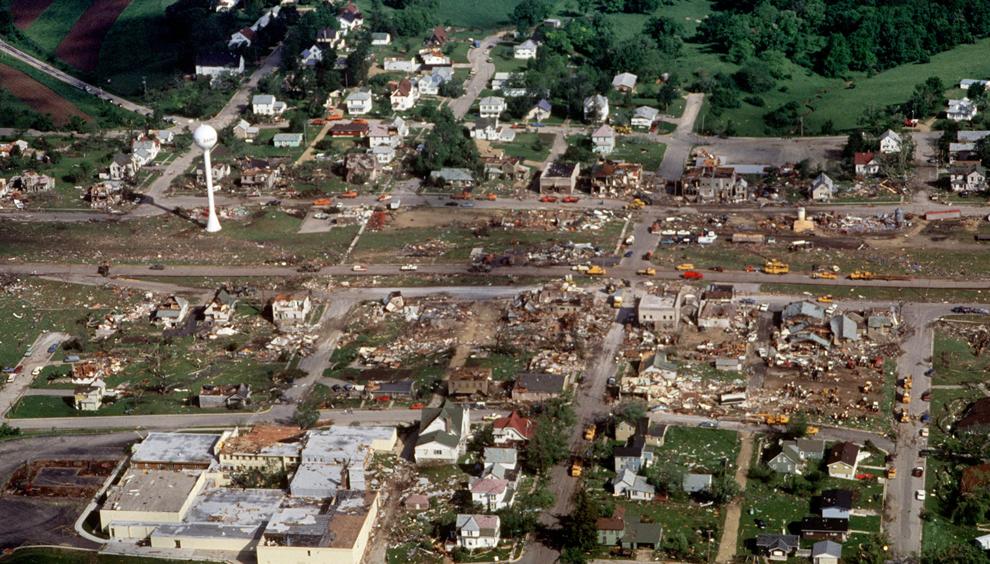 Barneveld car lot, 1984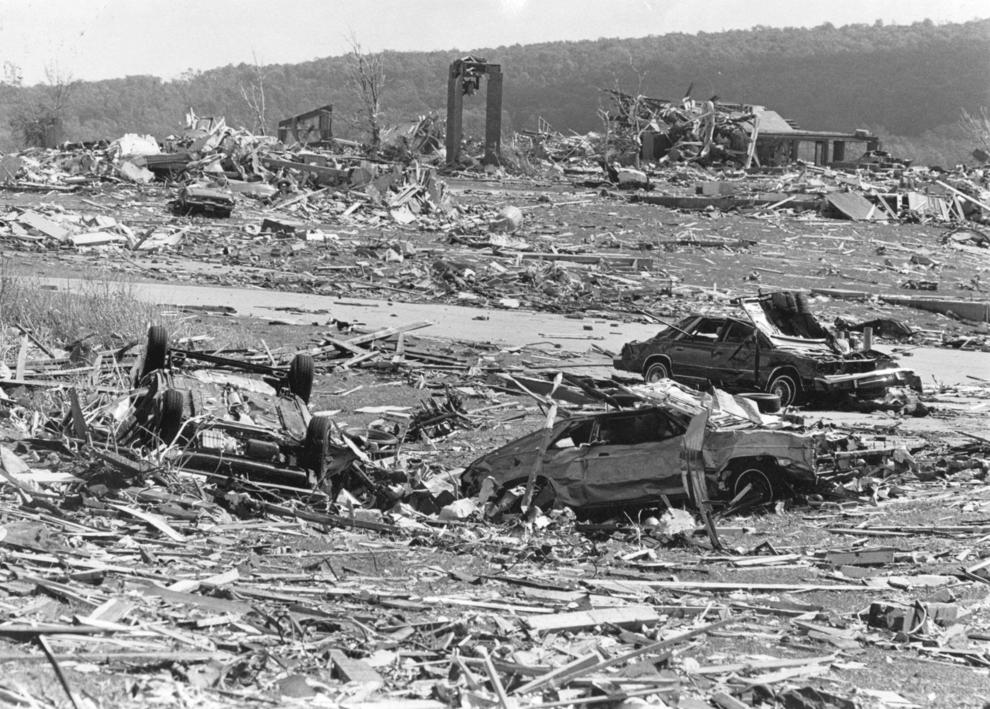 Lutheran church in Barneveld, 1984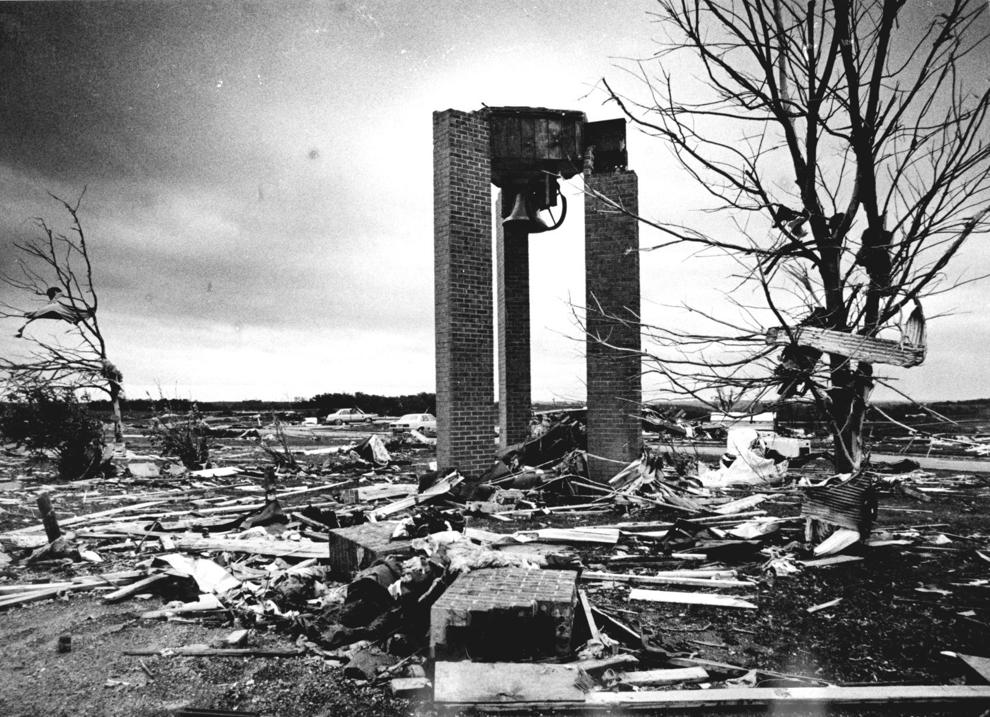 Barneveld tornado wreckage, 1984
Barneveld tornado, view of downtown, 1984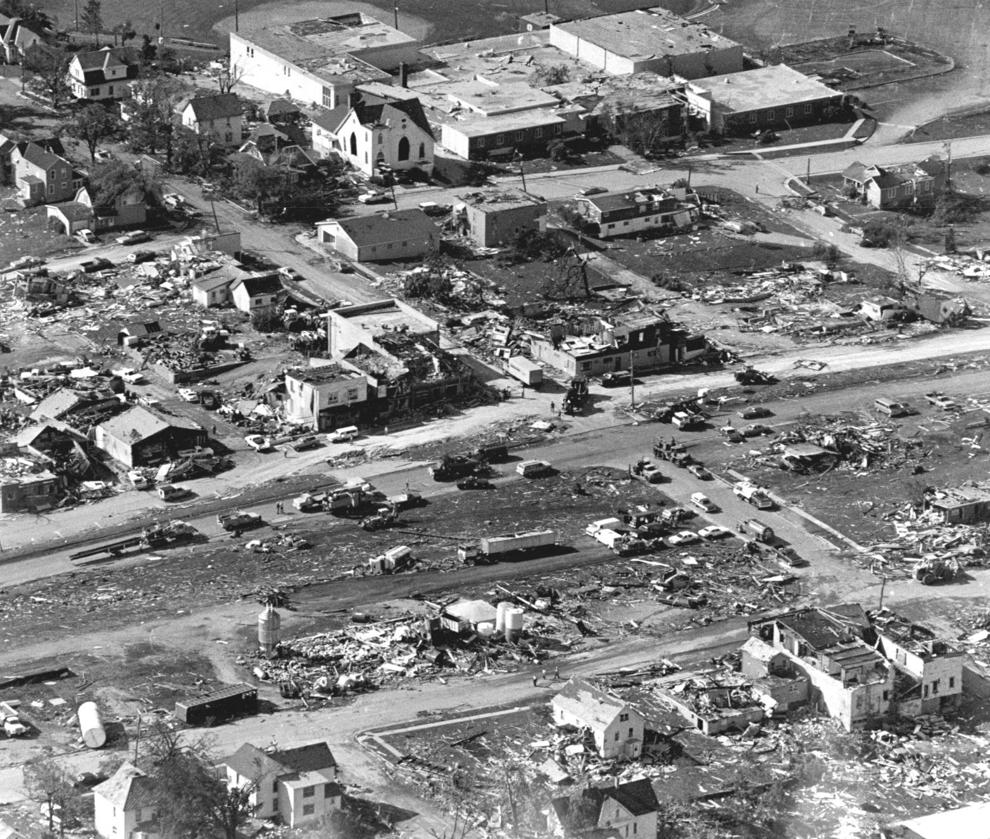 Barneveld aftermath, 1984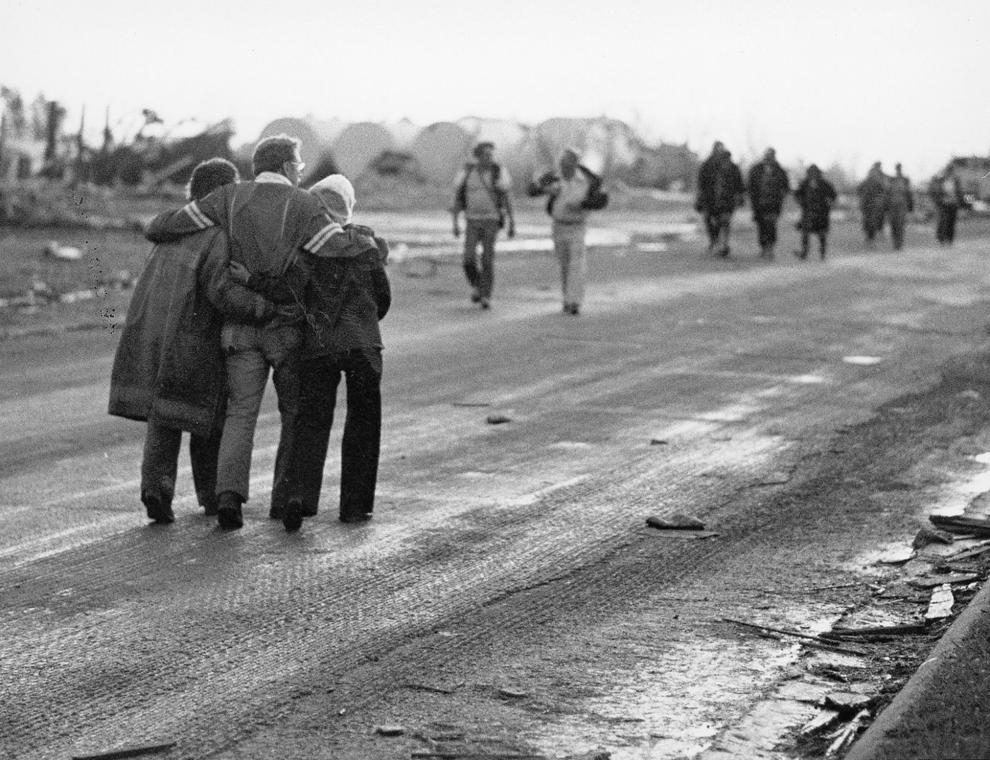 Barneveld tornado rescue, 1984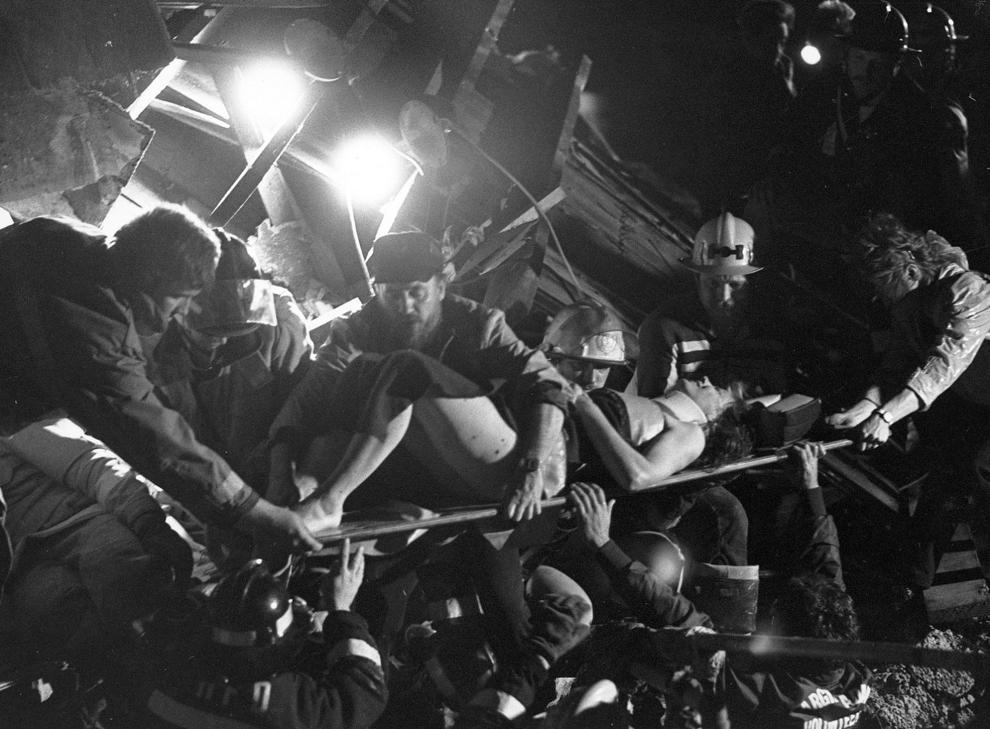 Barneveld tornado devastation, 1984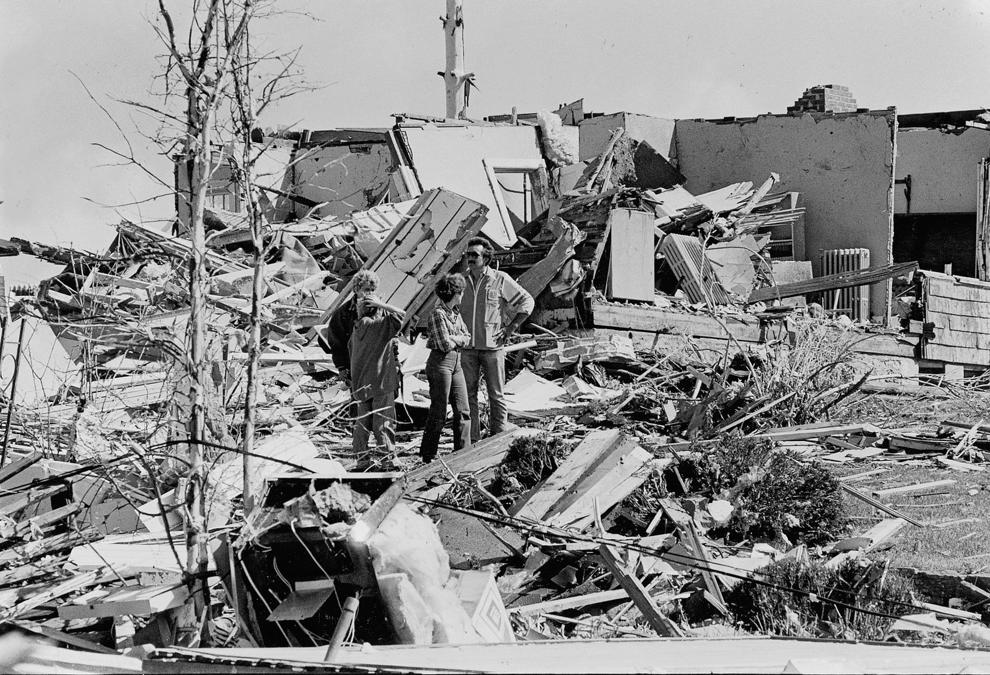 Barneveld tornado, 1984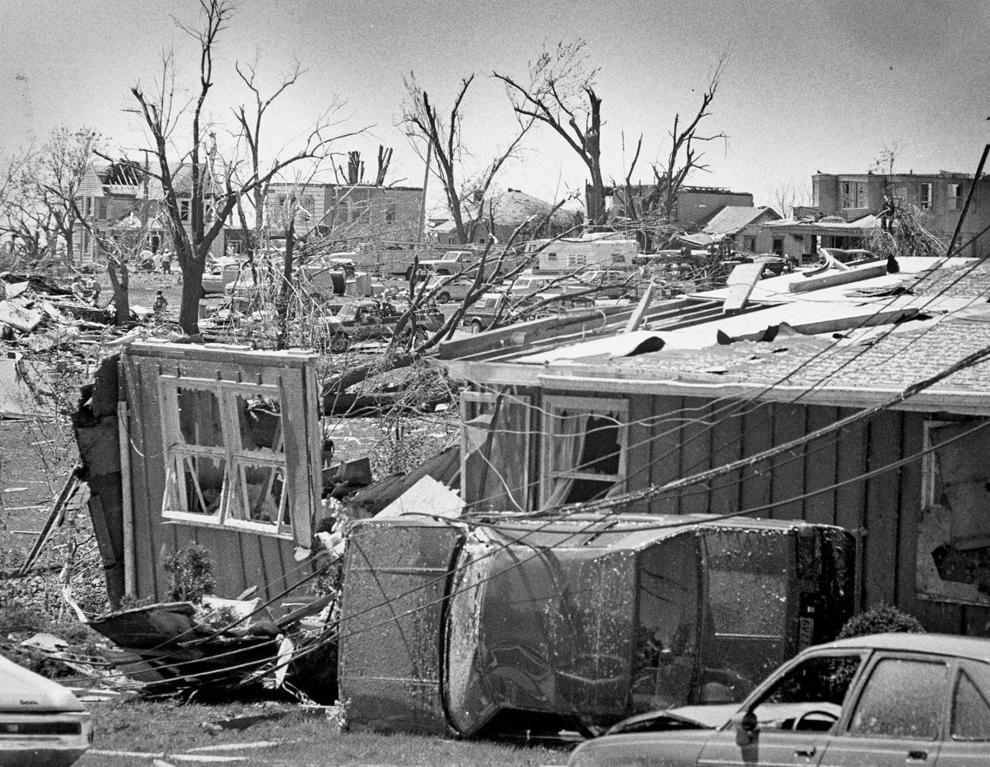 Barneveld power line, 1984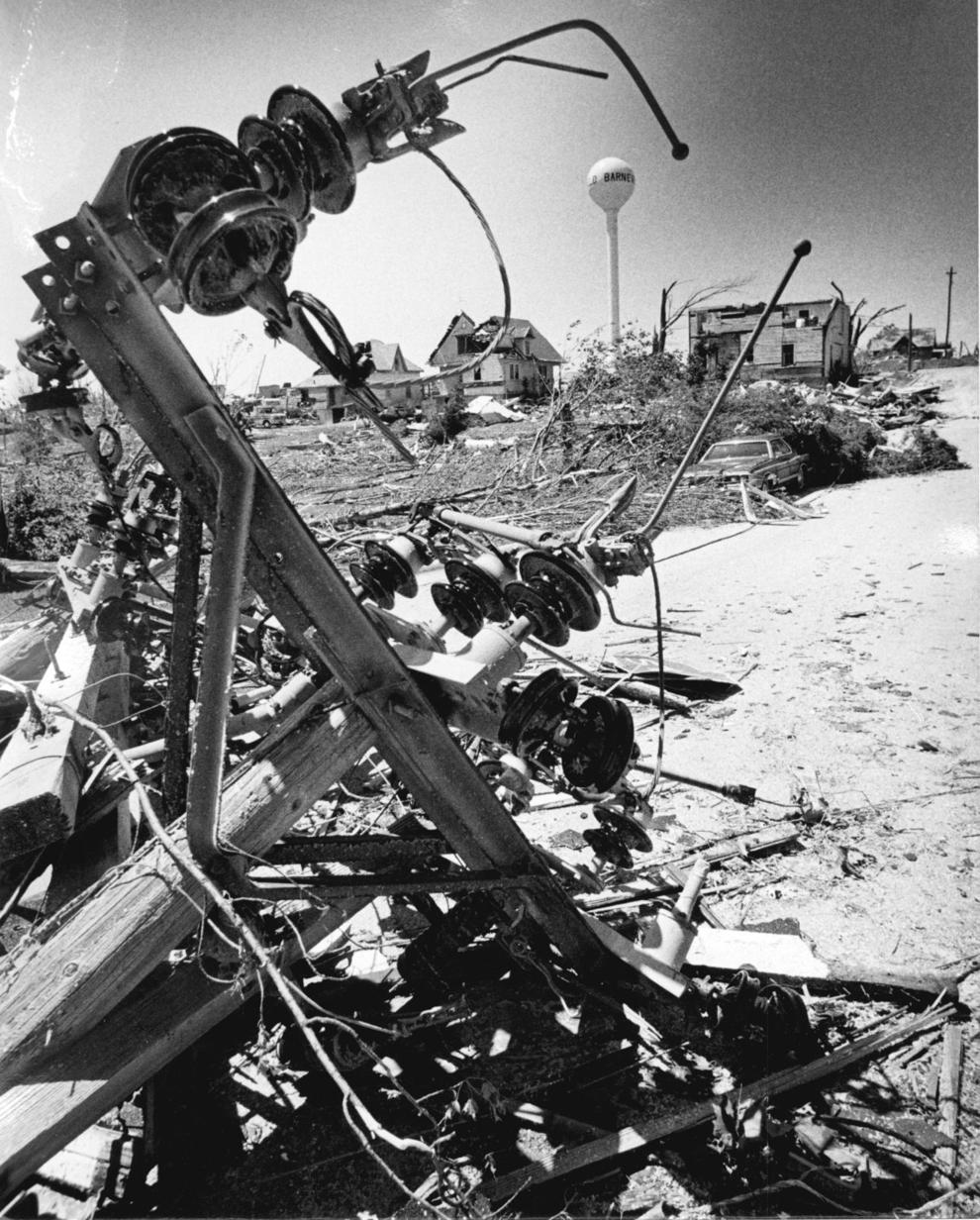 Barneveld aerial view, 1984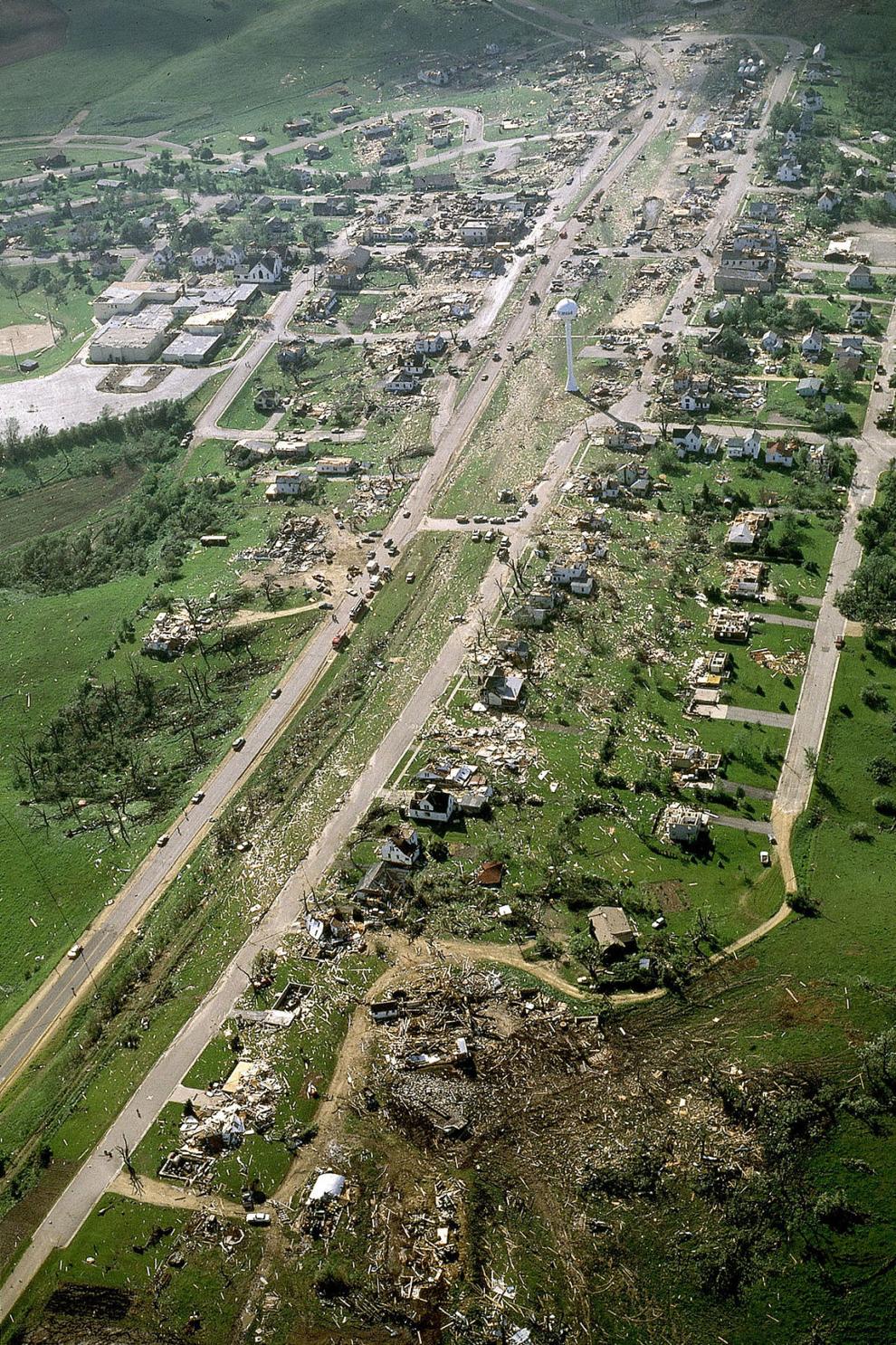 Barneveld damage, 1984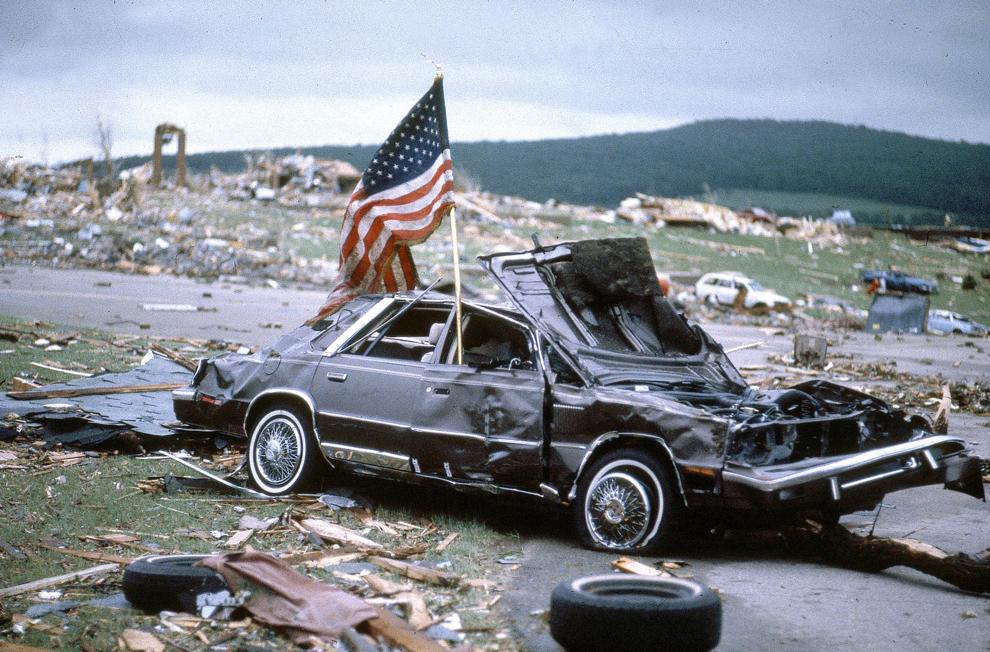 Barneveld tornado aerial, 1984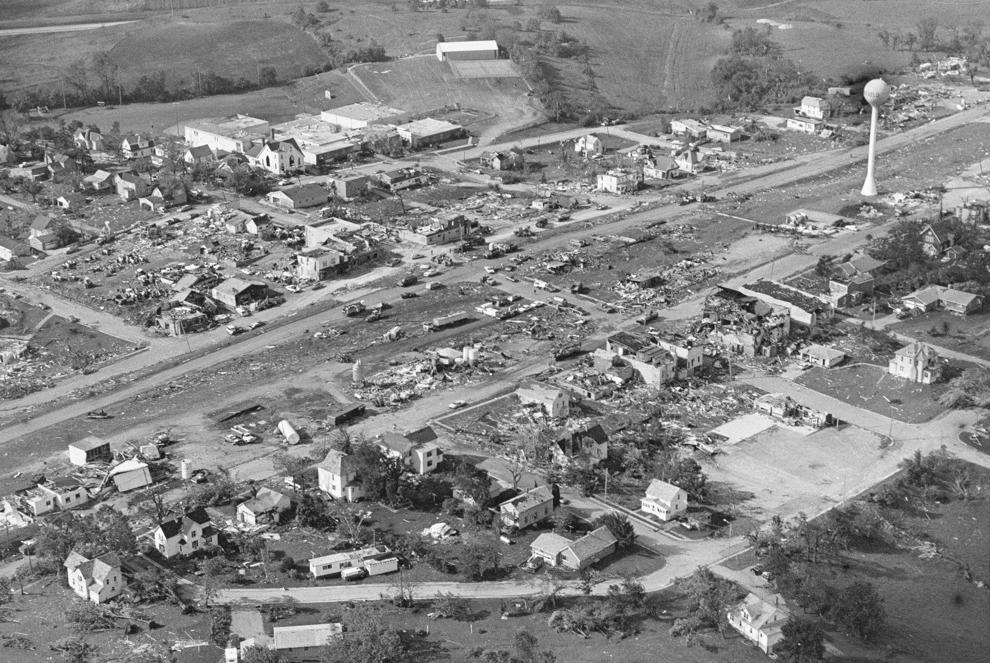 Barneveld town meeting, 1984
Arneson home, 1984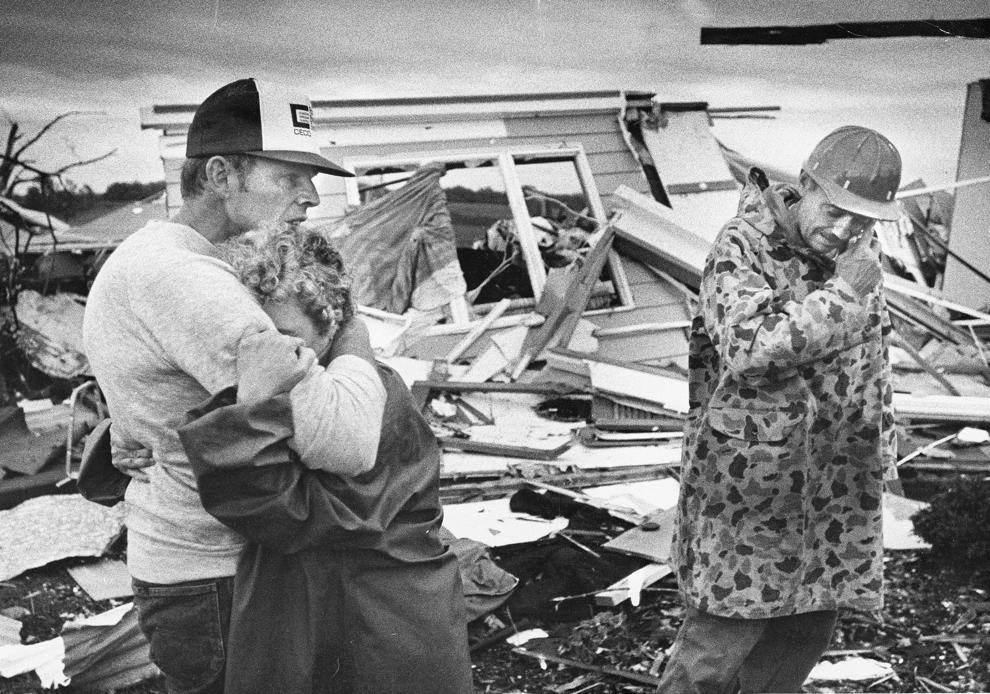 Sweep through town, 1984