Madison saw flash flooding at intersections and in streets across the city Monday following strong thunderstorms.
Gusty winds, hail, and heavy rainfall accompanied the storms, and caused 911 services to go to priority calls only. A flash flood warning for the city was in effect until 4:45 p.m. 
Before the Monday storms, the heat index was predicted to hit 95 in Madison, according to the National Weather Service. 
There will be periodic chances for storms Tuesday through Friday and then again on Sunday, with the most widespread storms during the afternoon and early evening hours.
To the south, the first triple-digit temperatures of the year could be seen from West Texas to the Nebraska Panhandle on Monday, shifting slightly east toward Wichita, Kansas, and Oklahoma City Tuesday and Wednesday, AccuWeather said.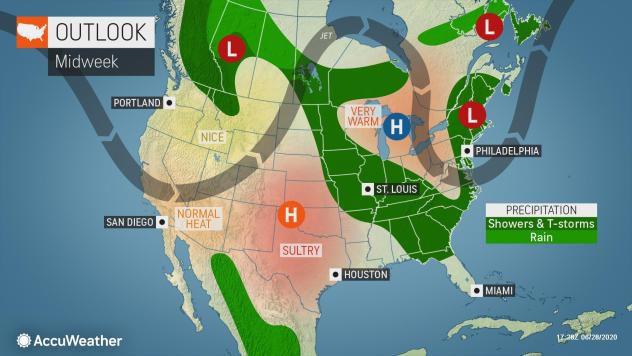 Highs are likely to hit the lower to middle 90s Friday and Saturday as far north as Minneapolis, as an area of high pressure will build north across the center of the country later this week.
Possible rain totals predicted were a tenth to a quarter of an inch, except higher amounts possible in any storms that may develop, the Weather Service said.
Chances for showers and storms are 30% overnight, mainly before 8 p.m., as the low falls to around 69, and 40% Tuesday, mainly after 7 a.m., with partly sunny skies, a high near 87 and light southeast winds increasing to 5 to 10 mph in the morning.
After a low overnight Tuesday into Wednesday around 69, Wednesday's forecast features a 20% chance for showers and storms after 1 p.m., partly sunny skies, a high near 86 and southeast winds at 5 to 10 mph.
The Weather Service said chances for showers and storms are 20% Wednesday night, 30% Thursday, 20% Friday, and 20% Sunday.
Skies over Madison should be partly sunny Thursday, mostly sunny Friday, and sunny Saturday and Sunday, with highs near 87, 88, 89 and 89, and lows Wednesday night through Saturday night around 68, 68, 67 and 65.
27 Storm Track meteorologist Max Tsaparis forecasts scattered showers and storms mainly later in the day on Monday, a possible few showers and storms Tuesday, and possible isolated showers and storms Wednesday.
Tsaparis said highs for Madison Monday through Sunday should be near 87, 88, 85, 87, 88, 88 and 89, and overnight lows around 69, 68, 69, 69, 67 and 67.
Sunday's high in Madison was 85 at 4:50 p.m., 4 degrees above the normal high and 12 degrees below the record high of 97 for June 28, set in 1931 and 2012.
Sunday's low in Madison was 63 at 4:01 a.m., 3 degrees above the normal low and 16 degrees above the record low of 47 for June 28, set in 1968.
No precipitation was recorded at the Dane County Regional Airport on Sunday, leaving Madison's June and meteorological summer (June through August) precipitation total at 4.82 inches, 0.57 inches above normal. The 2020 total stayed at 18.43 inches, 2.35 inches above normal.
Madison's record precipitation for June 28 is 2 inches in 1990.
State Journal reporter Barry Adams contributed to this report. 
---
From the archives: Deadly tornado leveled Barneveld in 1984
Barneveld aerial, 1984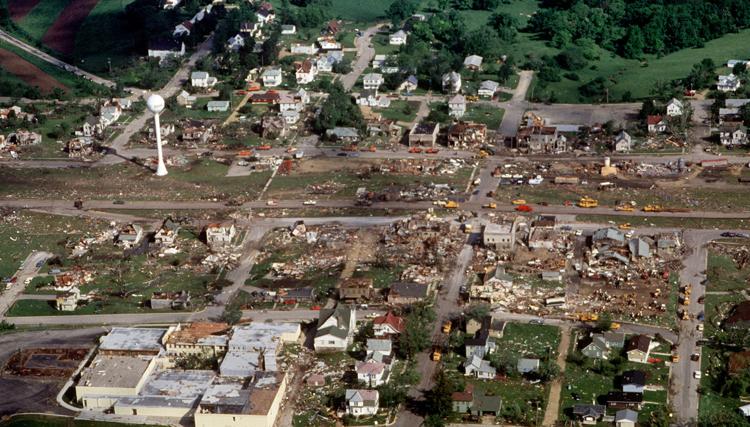 Barneveld car lot, 1984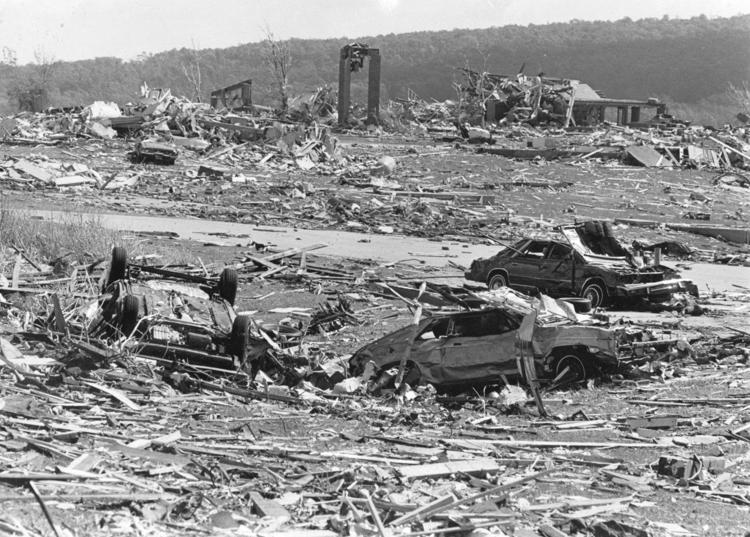 Lutheran church in Barneveld, 1984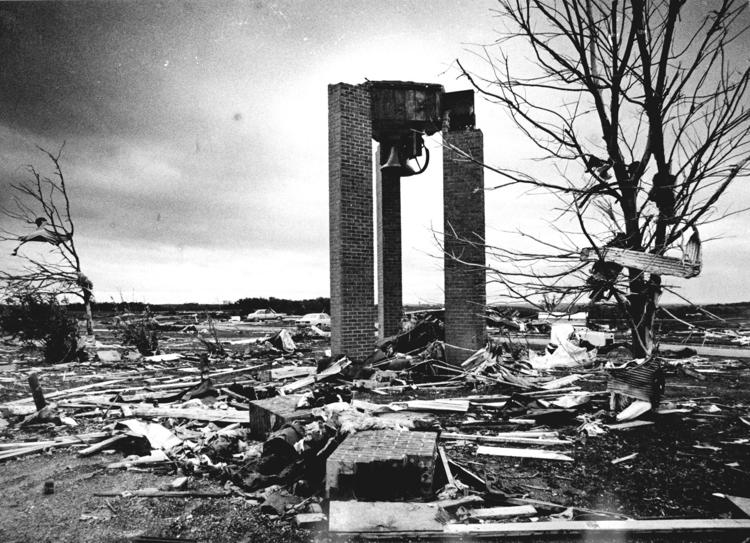 Barneveld tornado wreckage, 1984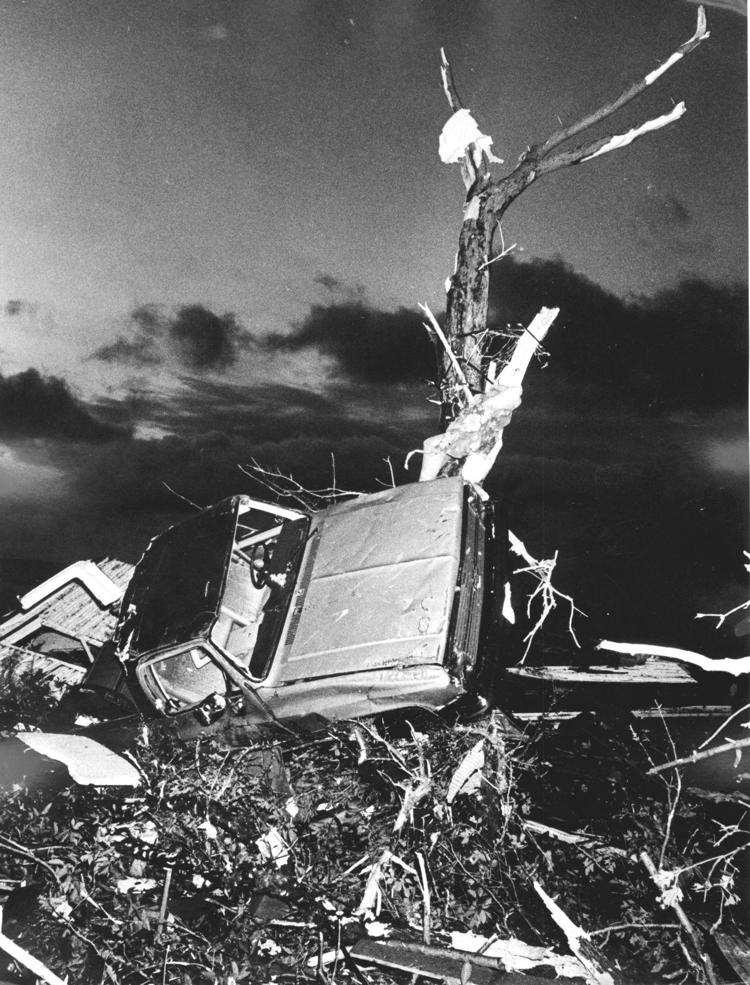 Barneveld tornado, view of downtown, 1984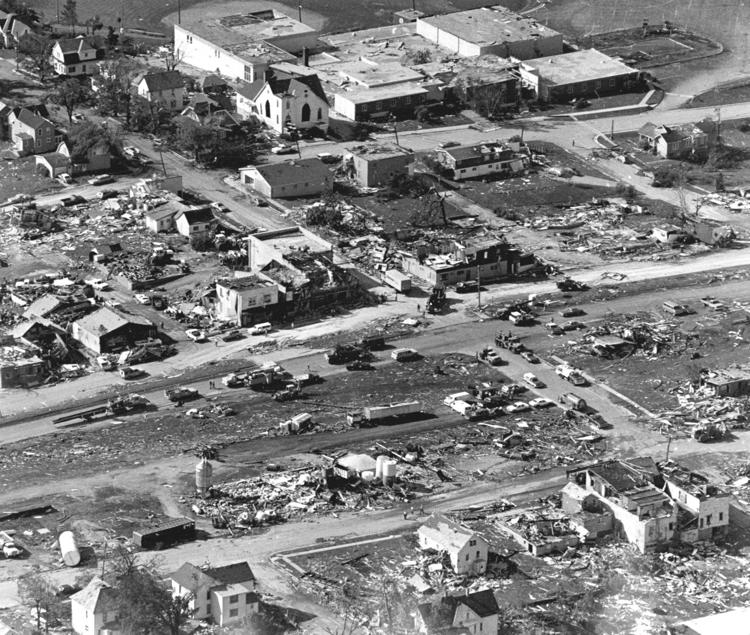 Barneveld aftermath, 1984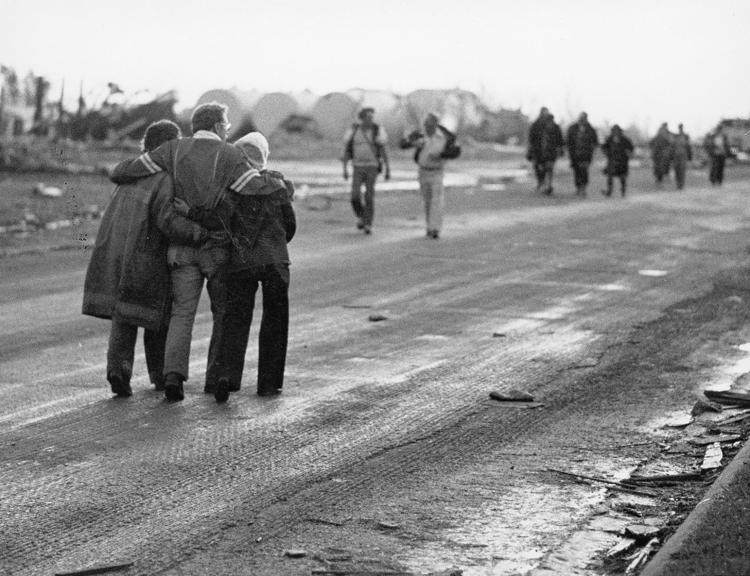 Barneveld tornado rescue, 1984
Barneveld tornado devastation, 1984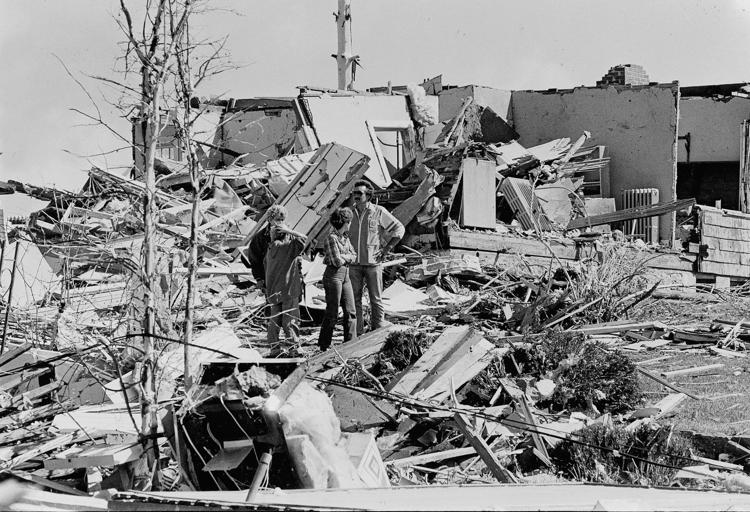 Barneveld tornado, 1984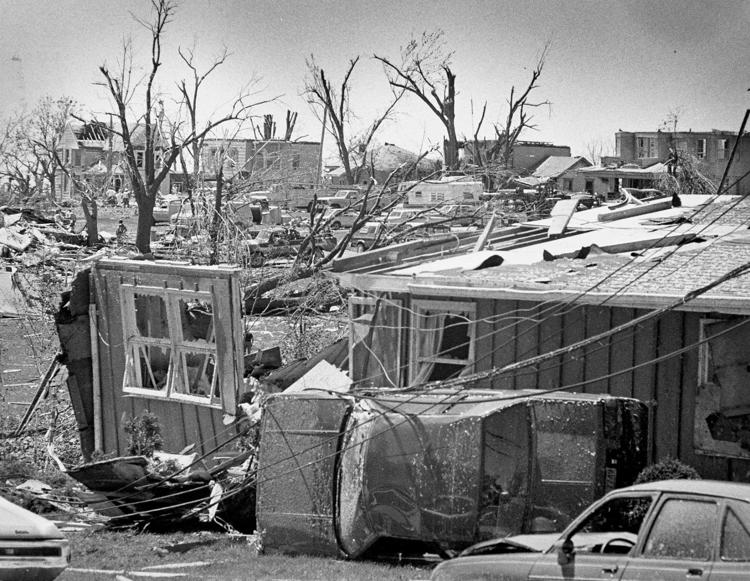 Barneveld power line, 1984
Barneveld aerial view, 1984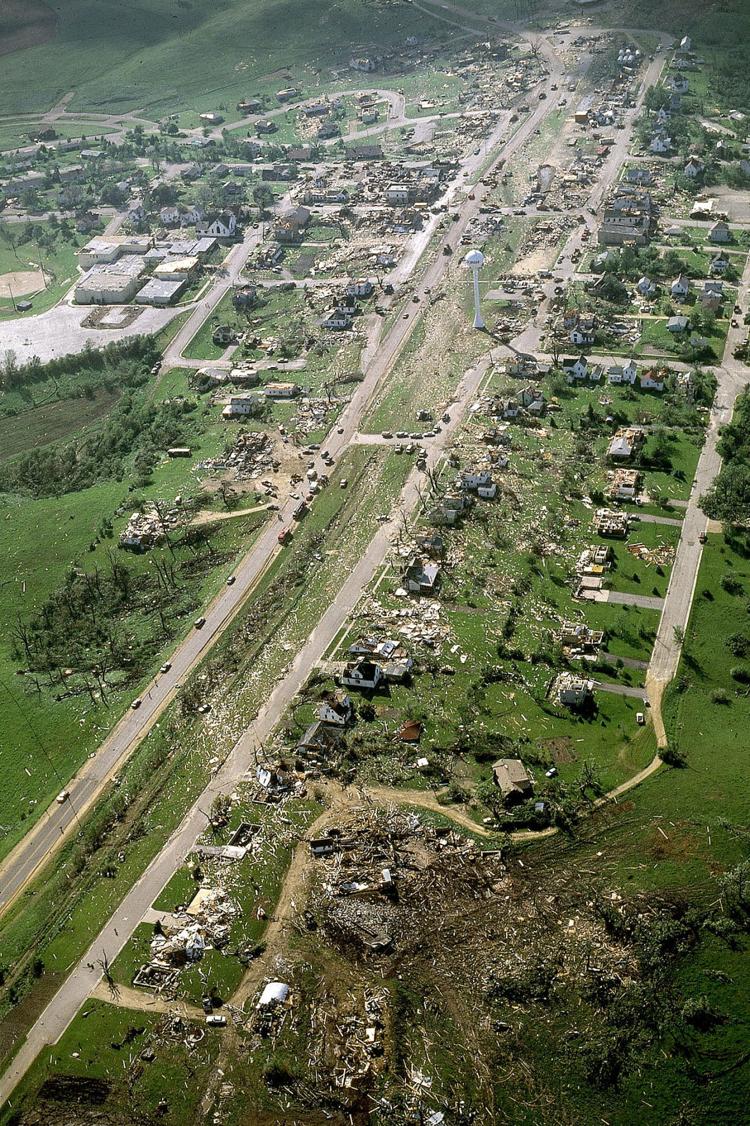 Barneveld damage, 1984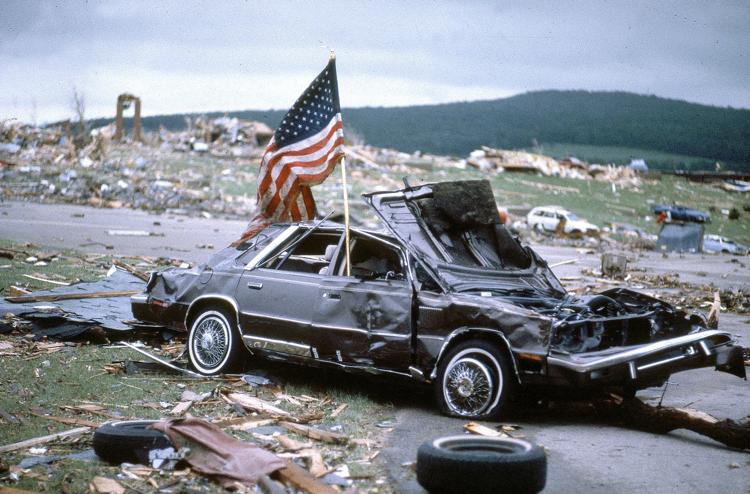 Barneveld tornado aerial, 1984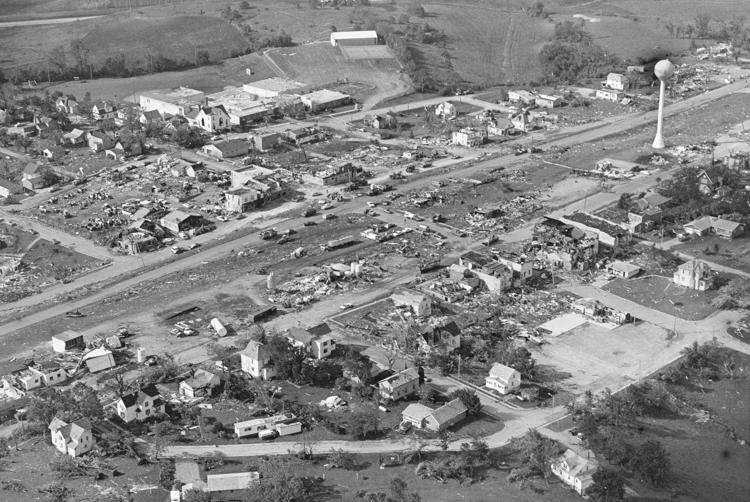 Barneveld town meeting, 1984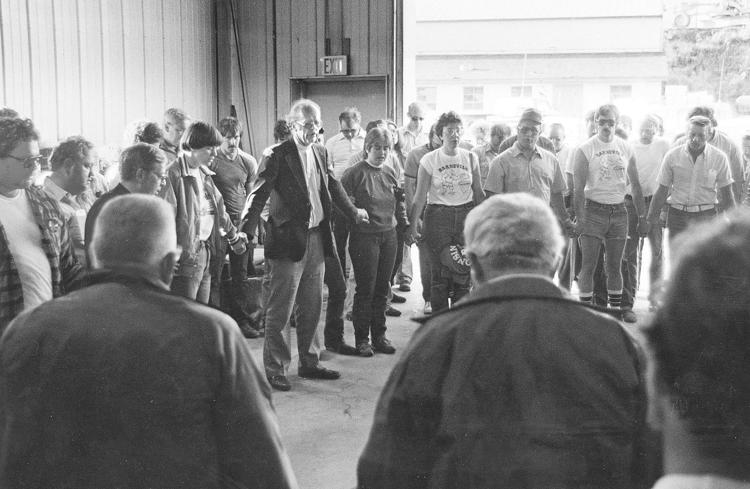 Arneson home, 1984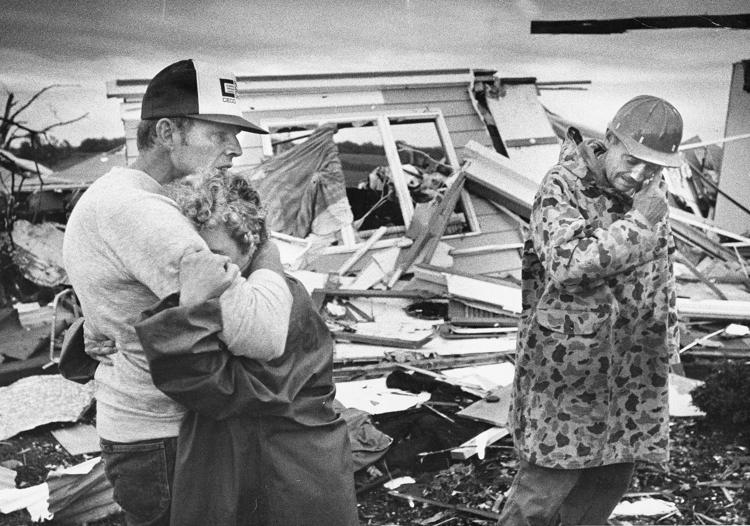 Sweep through town, 1984