Southern Wisconsin will enjoy a summer-like Wednesday, with cooler weather to follow, and plenty of sunshine and dry weather continuing for the next week, according to forecasters.
In Madison on Wednesday, look for mostly sunny skies, a high near 76 and southwest winds at 10 to 15 miles per hour turning out of the northwest in the afternoon, the National Weather Service said.
After an overnight low around 50, Thursday's forecast features mostly sunny skies, a high near 64 and north winds at 5 to 10 mph.
After a low overnight Thursday into Friday around 45, Friday should be mostly sunny, with a high near 60 and east winds around 5 mph.
The Weather Service said skies over Madison should be mostly sunny Saturday, and sunny Sunday through Tuesday, with highs near 63, 68, 71 and 75, and lows Friday night through Monday night around 42, 46, 50 and 53.
27 Storm Track meteorologist Max Tsaparis also forecasts a warm Wednesday, then cooler weather, with plenty of sunshine and no chances for precipitation for the next week
Tsaparis said Madison should see highs Wednesday through Tuesday near 78, 65, 61, 63, 67, 72 and 75, and overnight lows around 52, 46, 43, 48, 51 and 54.
Tuesday's high in Madison was 78 at 3:12 p.m., 6 degrees above the normal high and 18 degrees below the record high of 96 for Sept. 15, set in 1939.
Tuesday's low in Madison was 56 at 4:53 a.m., 5 degrees above the normal low and 24 degrees above the record low of 32 for Sept. 15, set in 2007.
No precipitation was recorded at the Dane County Regional Airport on Tuesday, leaving Madison's September and meteorological fall (September through November) precipitation total (rain plus snow converted to liquid) at 3.08 inches, 1.44 inches above normal. The 2020 total stayed at 32.23 inches, 5.77 inches above normal.
Madison's record precipitation for Sept. 15 is 1.6 inches in 1931.
---
From the archives: Deadly tornado leveled Barneveld in 1984
Barneveld aerial, 1984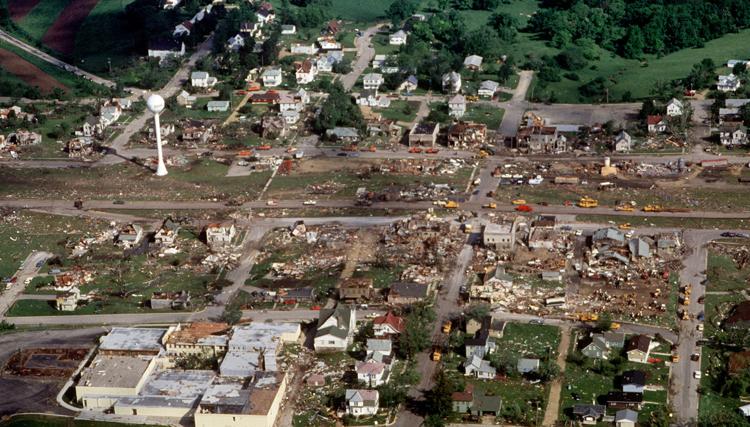 Barneveld car lot, 1984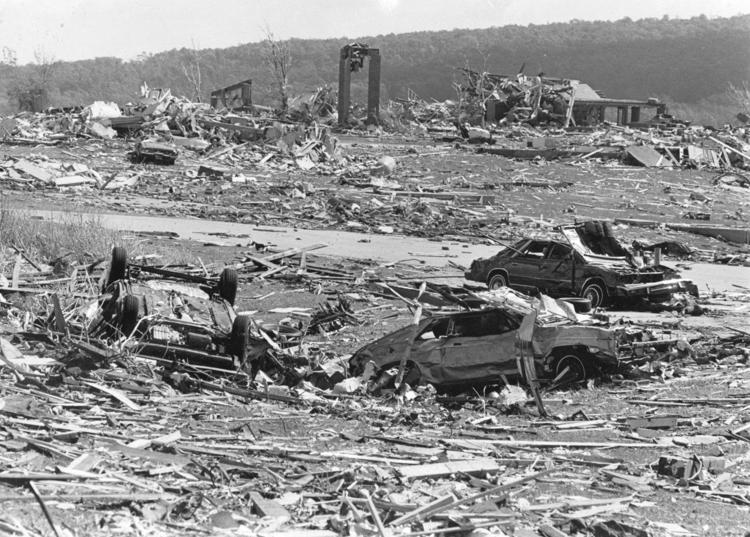 Lutheran church in Barneveld, 1984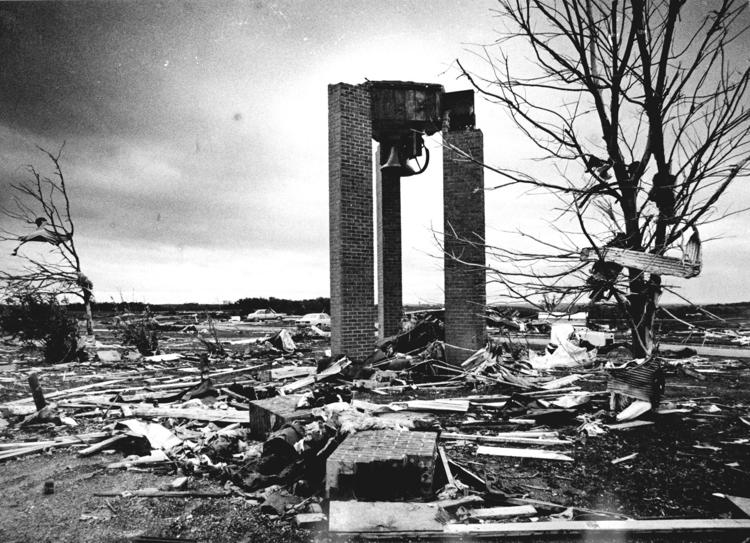 Barneveld tornado wreckage, 1984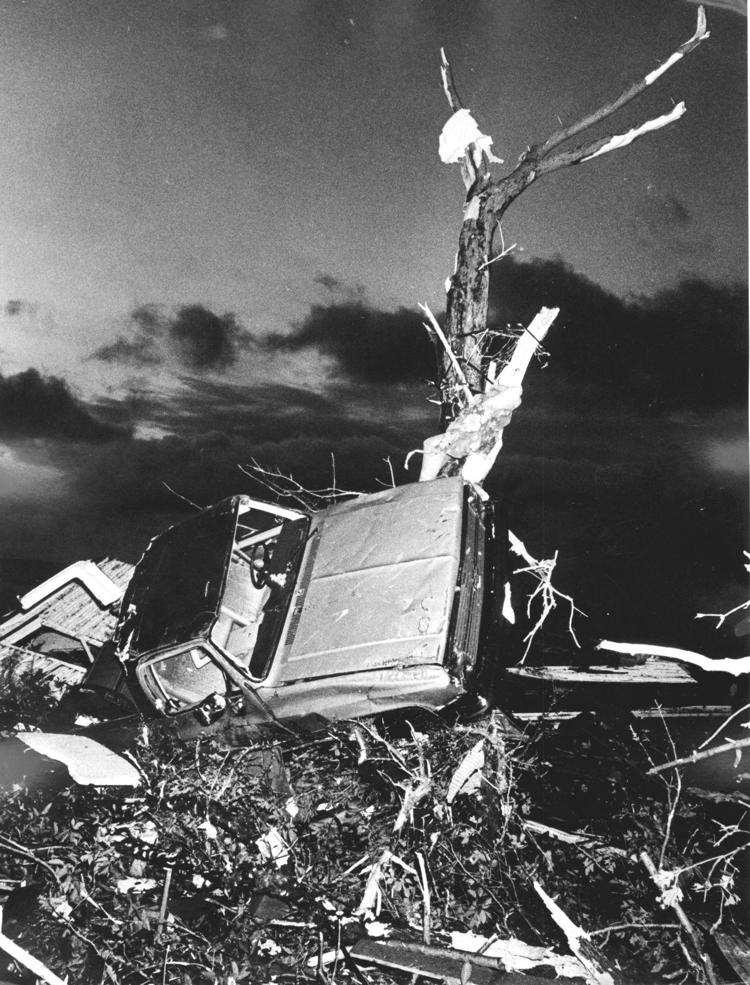 Barneveld tornado, view of downtown, 1984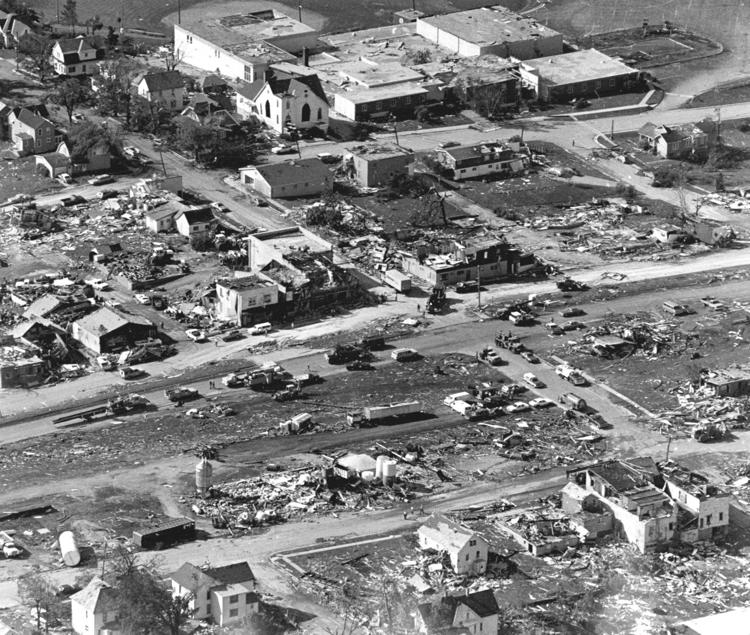 Barneveld aftermath, 1984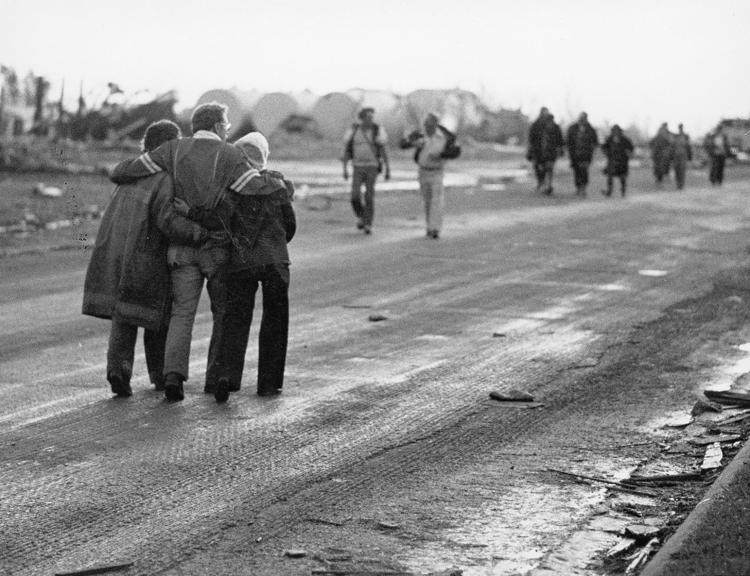 Barneveld tornado rescue, 1984
Barneveld tornado devastation, 1984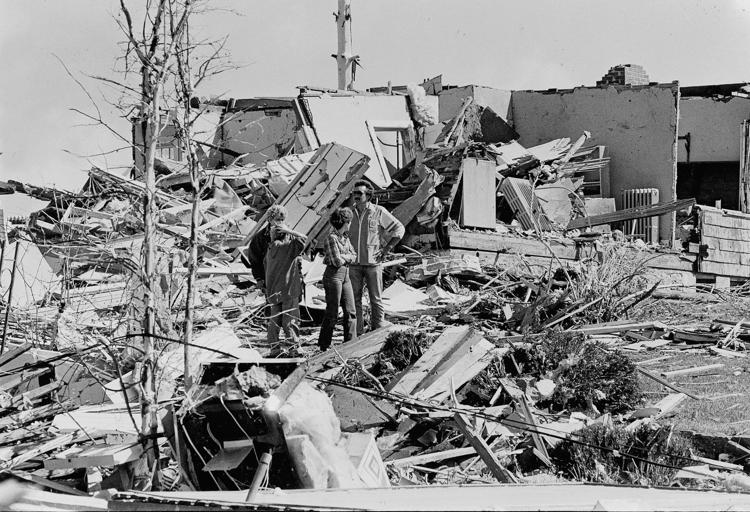 Barneveld tornado, 1984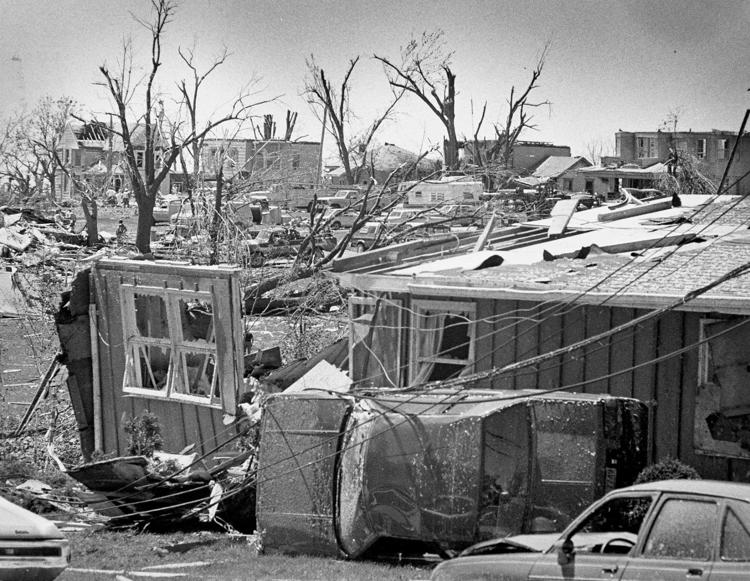 Barneveld power line, 1984
Barneveld aerial view, 1984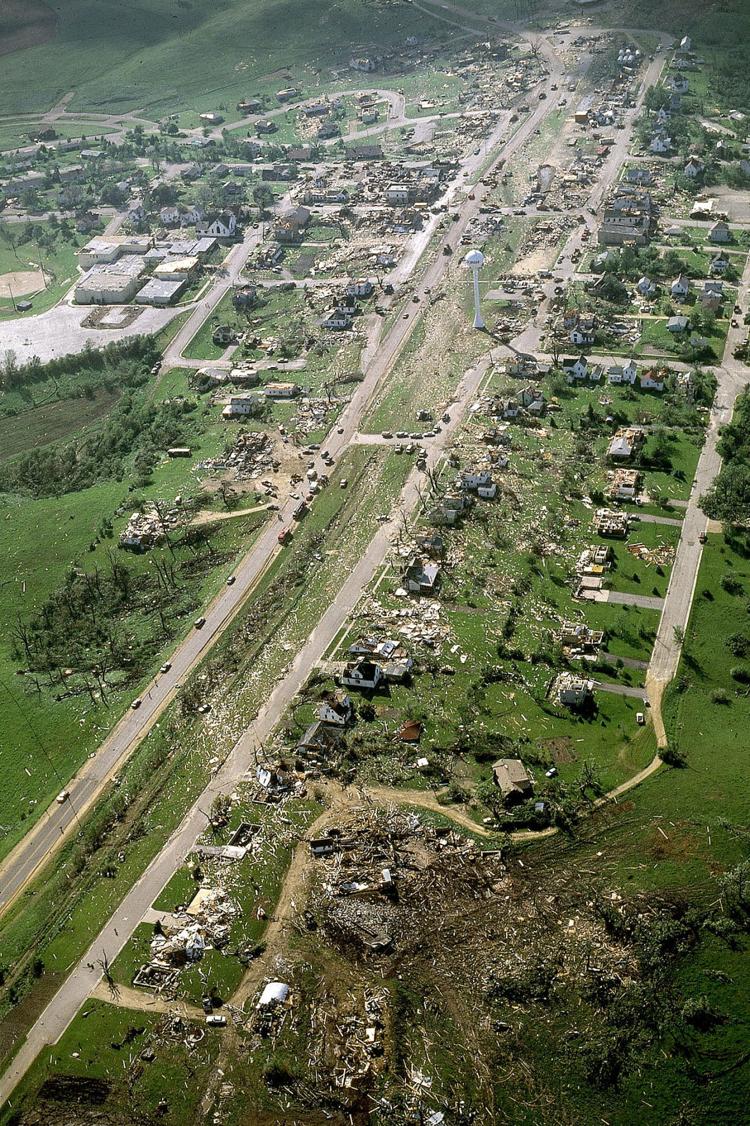 Barneveld damage, 1984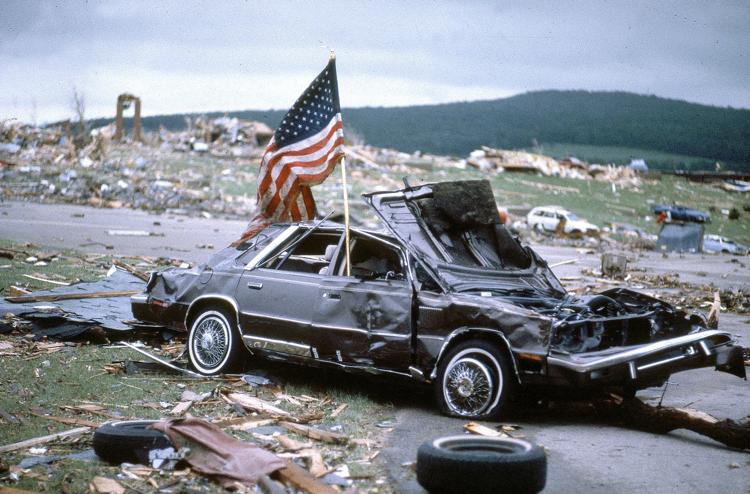 Barneveld tornado aerial, 1984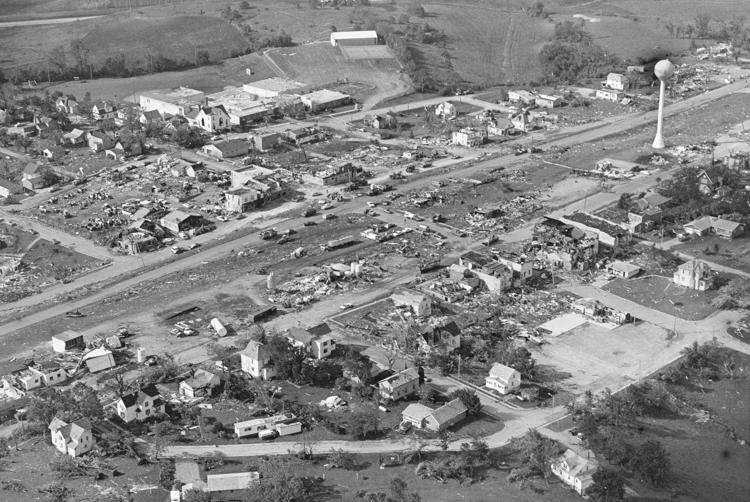 Barneveld town meeting, 1984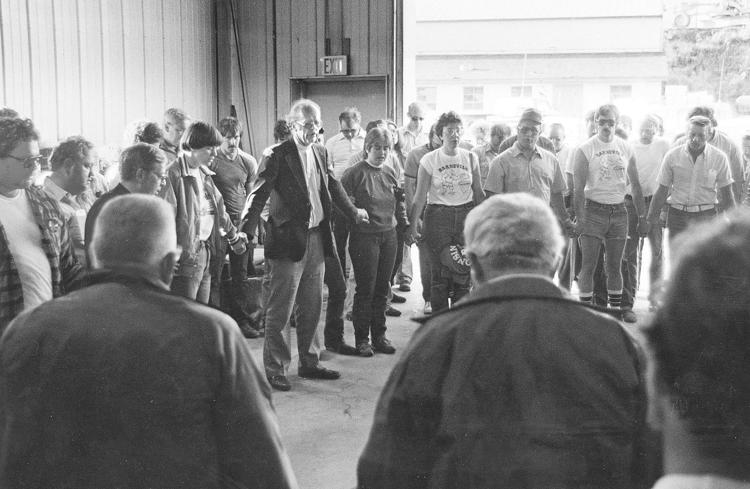 Arneson home, 1984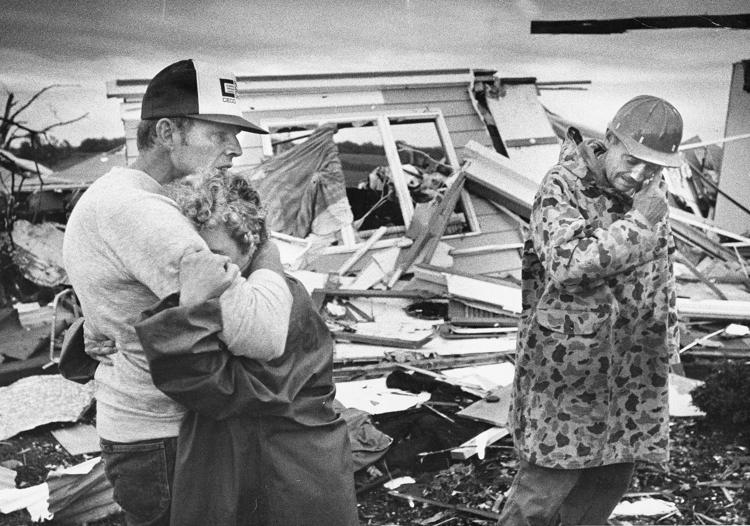 Sweep through town, 1984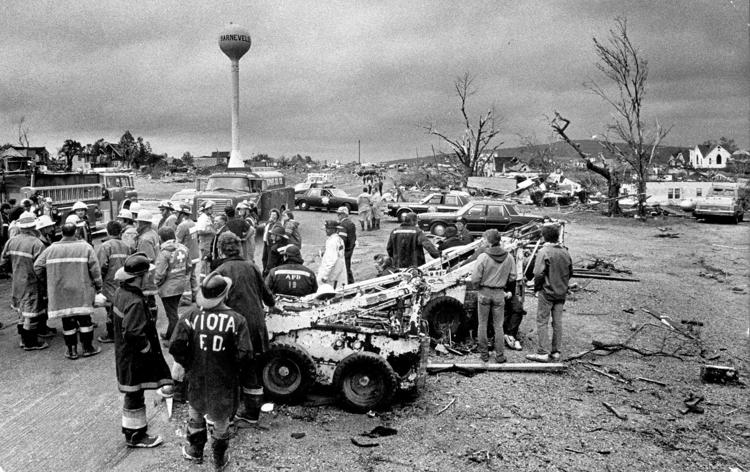 Be the first to know
Get local news delivered to your inbox!