A stormy weekend is on tap for southern Wisconsin, but rain totals could vary widely, with most receiving at least a half-inch of rain and some seeing 2 inches or more, according to forecasters.
Thunderstorms were popping up over southern Wisconsin on Friday morning, and more are expected overnight across much of southern Wisconsin, with some locally heavy rainfall possible, the National Weather Service said.
Chances for storms continue at times through the weekend, with locally heavy rainfall possible, along with gusty winds and some hail. And storm chances continue at times into midweek.
Officially, Madison has recorded 2.4 inches of rain in June, 1.84 inches below normal, while the 2021 total of 9.58 inches is 7.79 inches below normal.
And, like much of southern Wisconsin, Madison is only in moderate drought, as 1 to 2 inches of rain in the past week improved Dane, Jefferson, Waukesha, Milwaukee, eastern Green and western Rock counties from severe to moderate drought, according to the U.S. Drought Monitor.
Southeastern Walworth and Kenosha counties remain in extreme drought, while southeastern Rock, the remaining portion of Walworth, and Racine counties are in severe drought.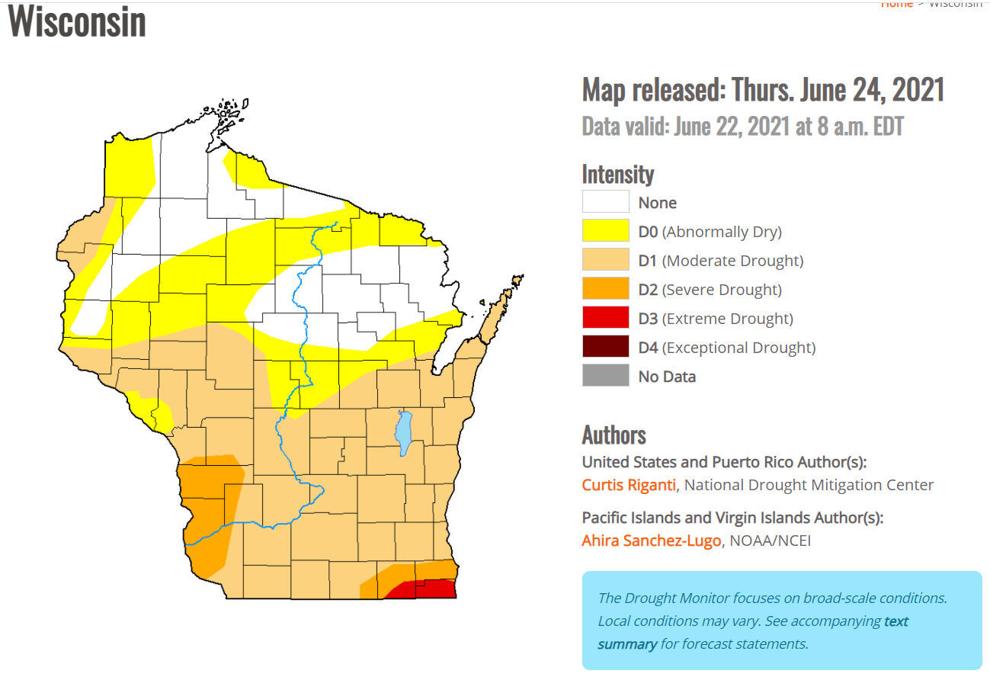 The precipitation over the next few days should reduce short term dryness, but additional soaking rains are needed to alleviate the drought.
Precipitation deficits in far southeastern Wisconsin, in the extreme drought area, are 7 to 8 inches since March 1, which is about half of normal. Deficits since March 1 for the rest of far southern Wisconsin (Madison to Milwaukee and south) are 6 to 8 inches, which also is about half of normal. Deficits from Sauk County to Sheboygan County are 4 to 6 inches.
In Madison on Friday, along with some showers and possible storms, look for cloudy skies, a high near 81 and calm wind becoming northeast winds around 5 miles per hour, the Weather Service said.
Overnight, there's an 80% chance for showers and storms, with a half to three-quarters of an inch of rain possible, as the low falls to around 68.
Showers and storms on Saturday could total a half to three-quarters of an inch of rain, with a steady temperature around 70 and south winds at 5 to 10 mph.
Overnight Saturday into Sunday, there's a 70% chance for showers and storms, possibly totaling a quarter- to half-inch of rain, as the low edges down to around 65.
The Weather Service said chances for showers and storms continue at 40% Sunday, 20% Sunday night, 50% Monday, 30% Monday night, 40% Tuesday, 20% Tuesday night, 40% Wednesday, 30% Wednesday night, and 40% Thursday.
Skies over Madison should be partly sunny Sunday through Tuesday, and mostly sunny Wednesday and Thursday, with highs near 79, 80, 81, 80 and 78, and lows Sunday night through Wednesday night around 64, 65, 64 and 62.
27 Storm Track meteorologist Max Tsaparis forecasts an isolated shower or storm possible, especially south of Madison, on Friday; showers and storms re-developing overnight; showers and storms likely Saturday and possible Saturday night; isolated showers and storms possible Sunday, mainly in the morning, and again Monday; a few showers and storms possible Tuesday and Wednesday; and isolated showers and storms possible Thursday.
Tsaparis said highs for Madison Friday through Thursday should be near 83, 77, 78, 81, 82, 79 and 78, and overnight lows around 68, 65, 59, 63, 65 and 63.
Thursday's high in Madison was 76 at 4:10 p.m., 5 degrees below the normal high and 20 degrees below the record high of 96 for June 24, set in 1923.
Thursday's low in Madison was 67 at 11:22 a.m., 7 degrees above the normal low and 23 degrees above the record low of 44 for June 24, set in 1972.
Officially, 0.33 inches of precipitation was recorded at the Dane County Regional Airport on Thursday, boosting Madison's June and meteorological summer (June through August) precipitation total to 2.4 inches, 1.84 inches below normal. The 2021 total rose to 9.58 inches, 7.79 inches below normal.
Madison's record precipitation for June 24 is 1.49 inches in 1882.
Photos: Epic storms that have hit the Madison area
Tornado leaves Barneveld in ruins in 1984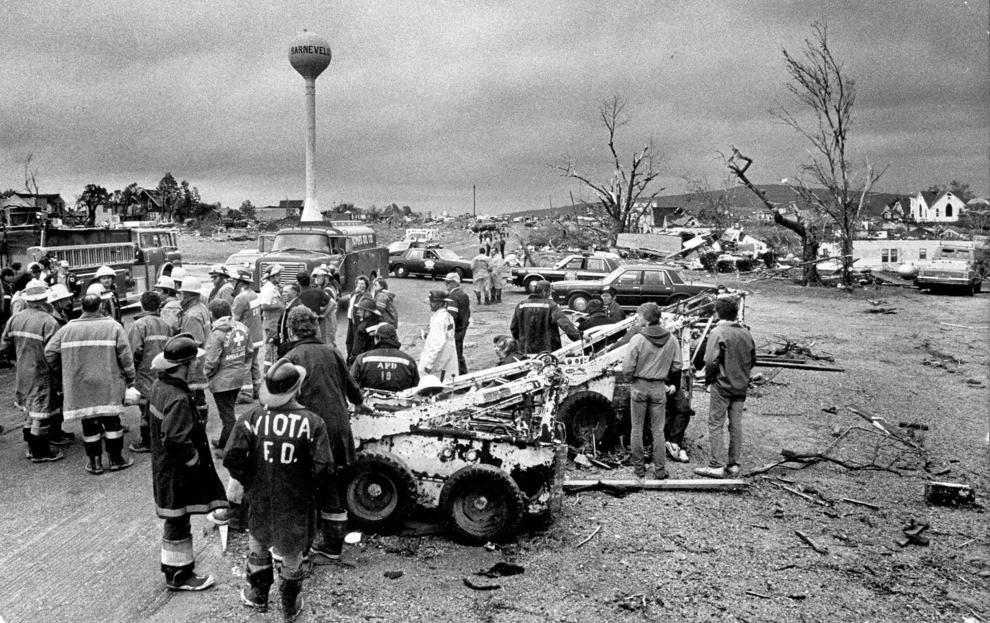 Barns destroyed in 1998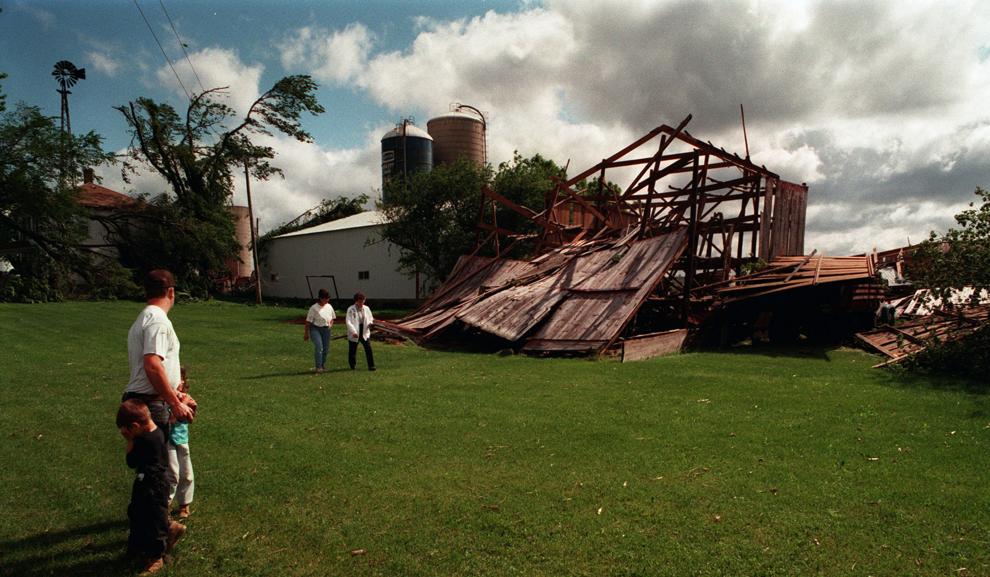 Record-breaking storm hits in April 1973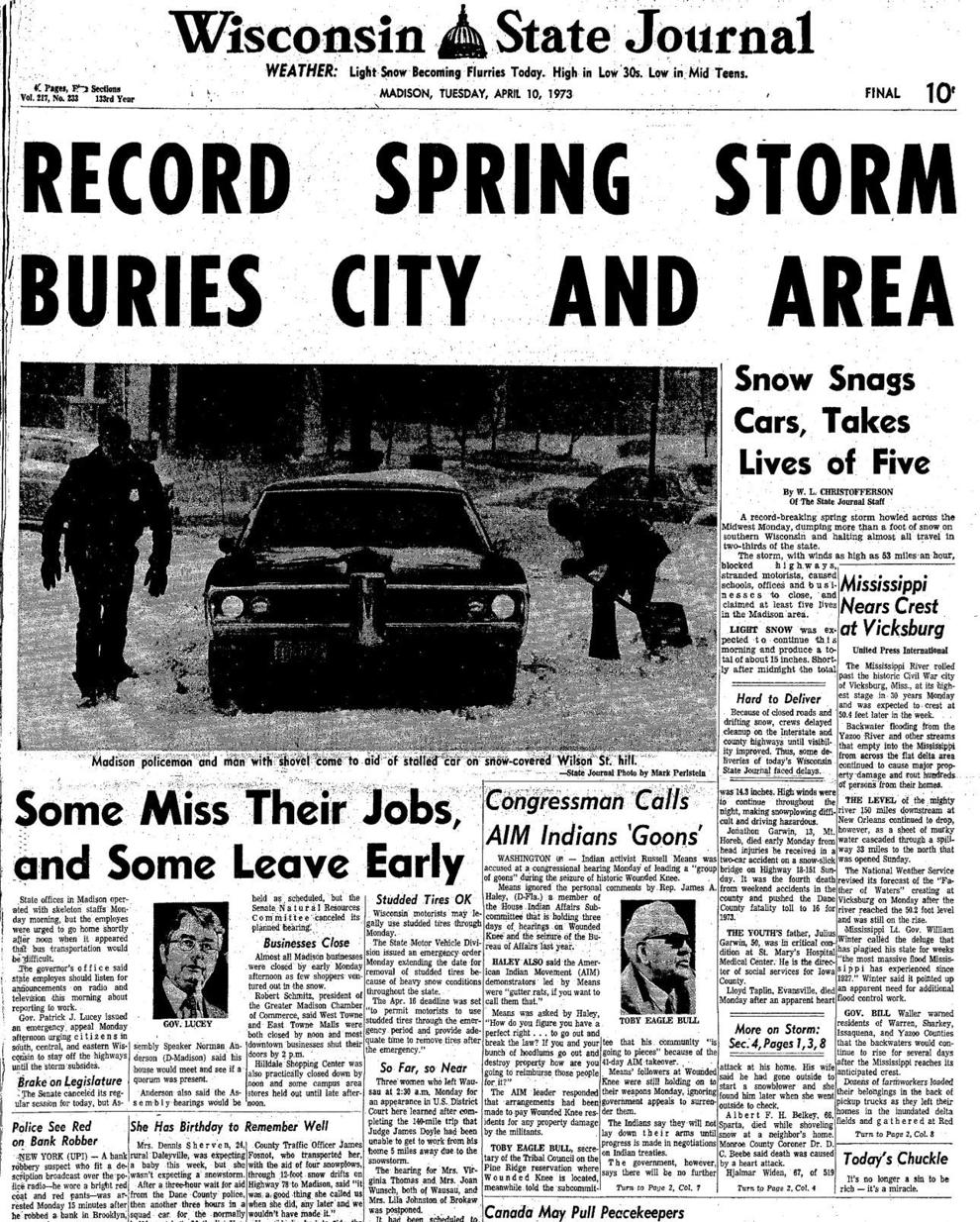 Storm downs trees in 2006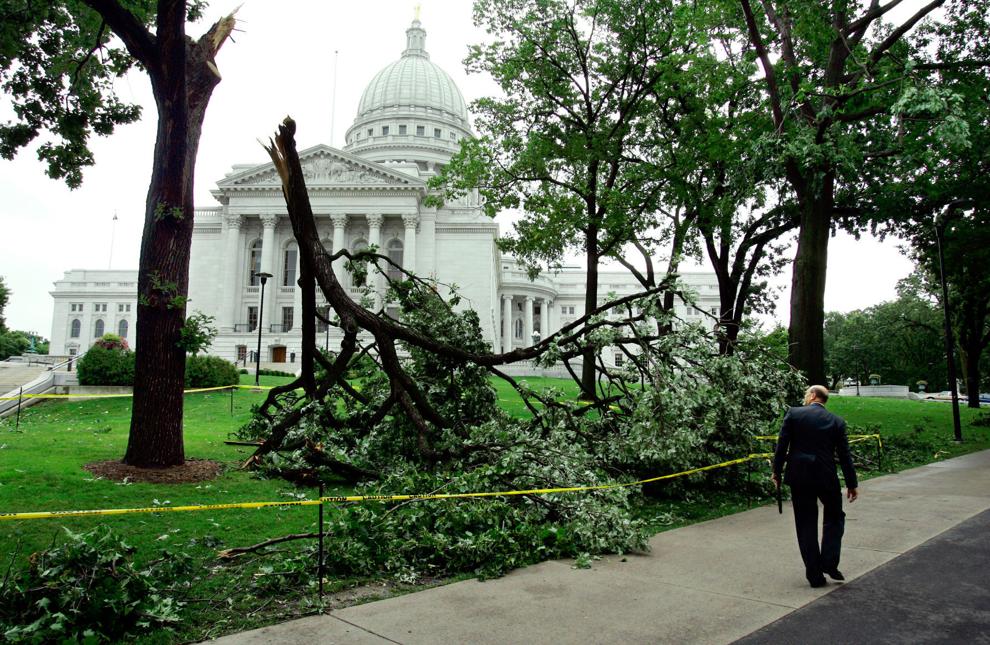 High winds uproot tree in 2003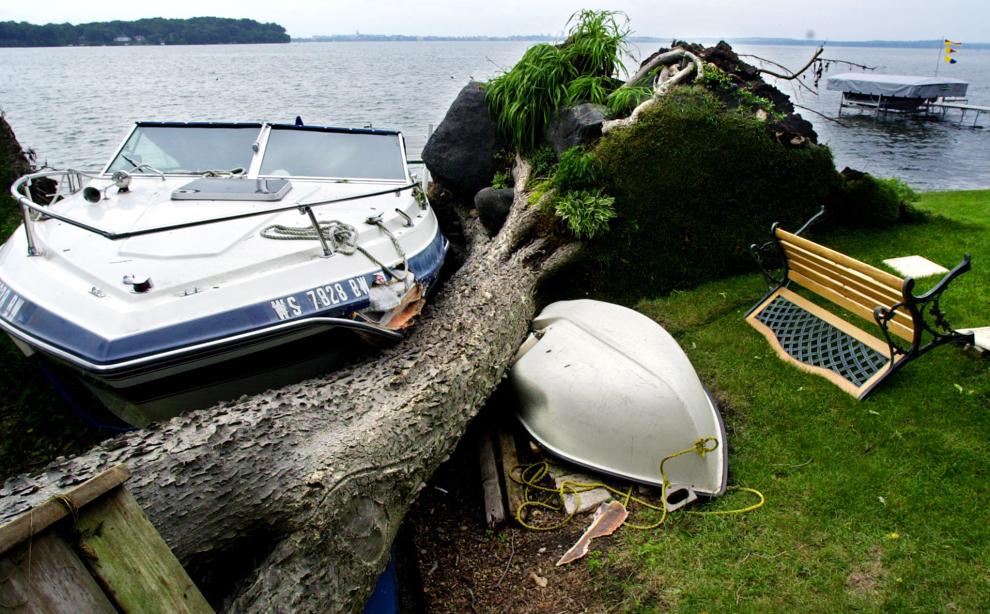 Maple Bluff hit hard in 2003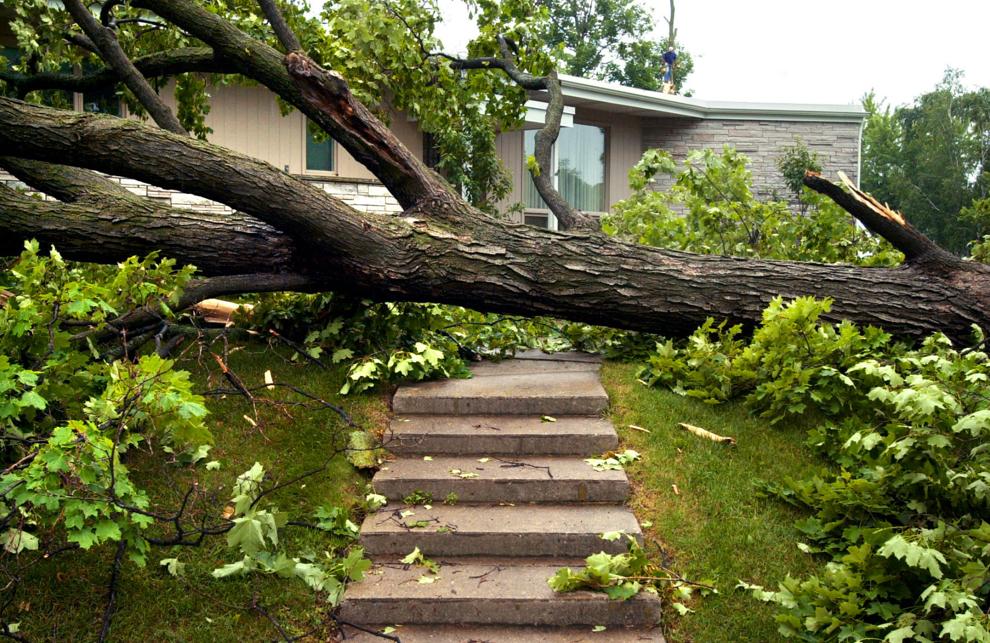 Tornadoes rip through Stoughton in 2005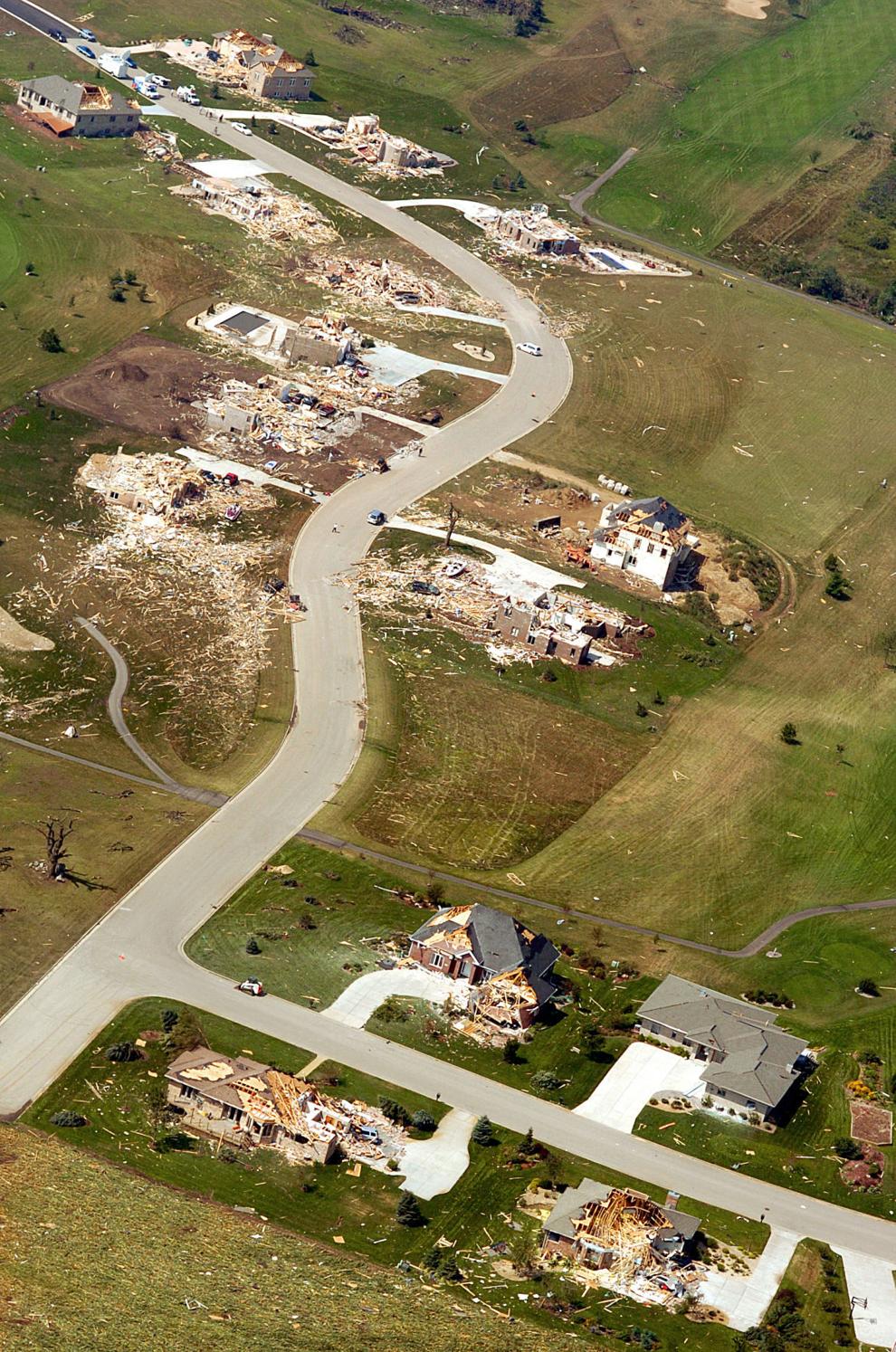 Tornadoes rip through Stoughton in 2005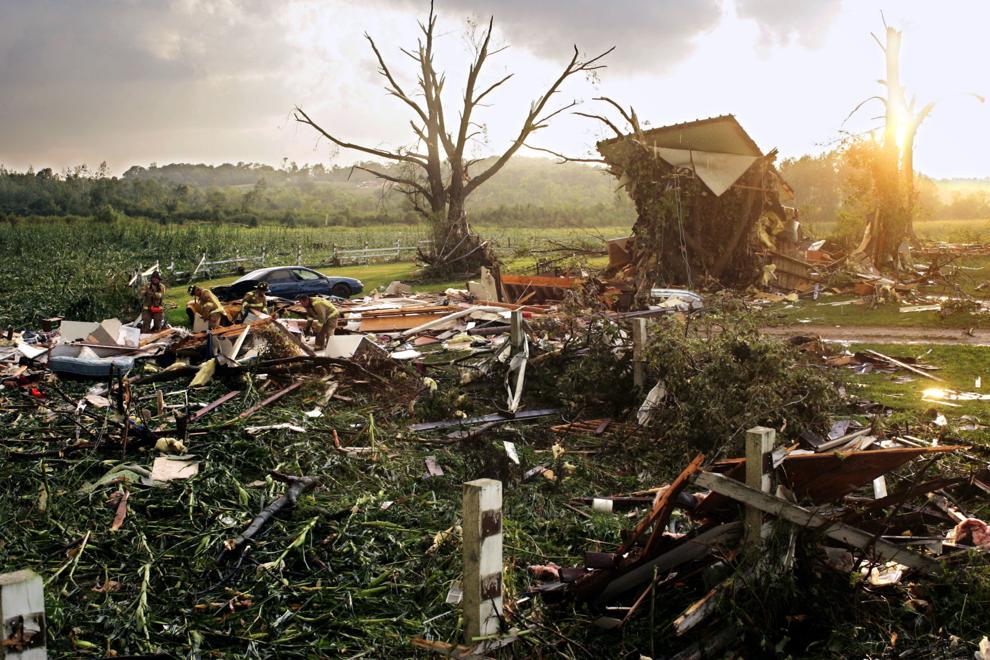 Branch breaks through wall in 2006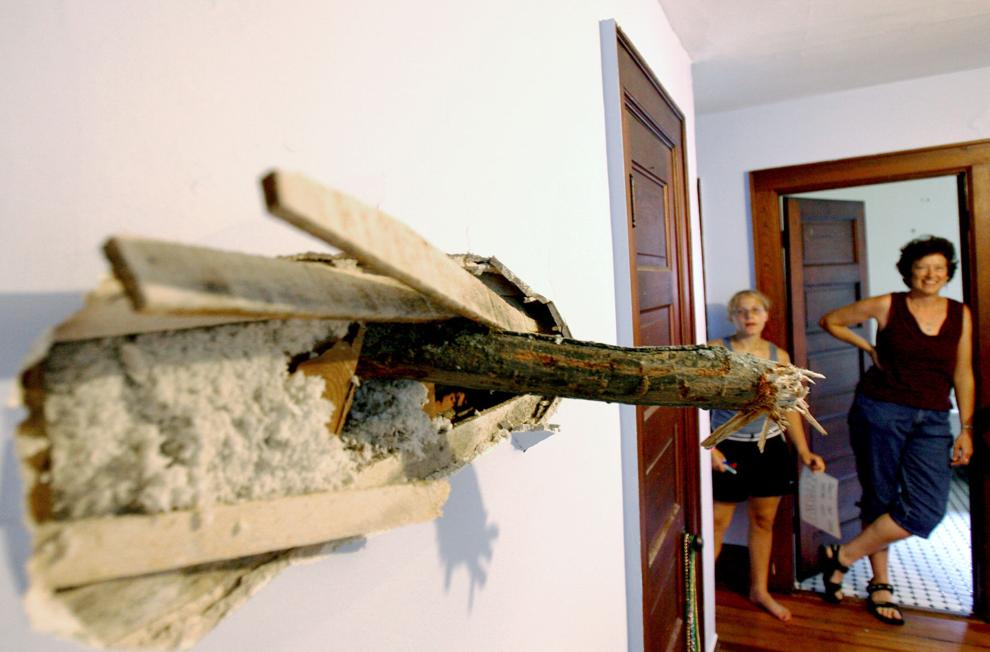 Strong storms hit Dane County in June 2010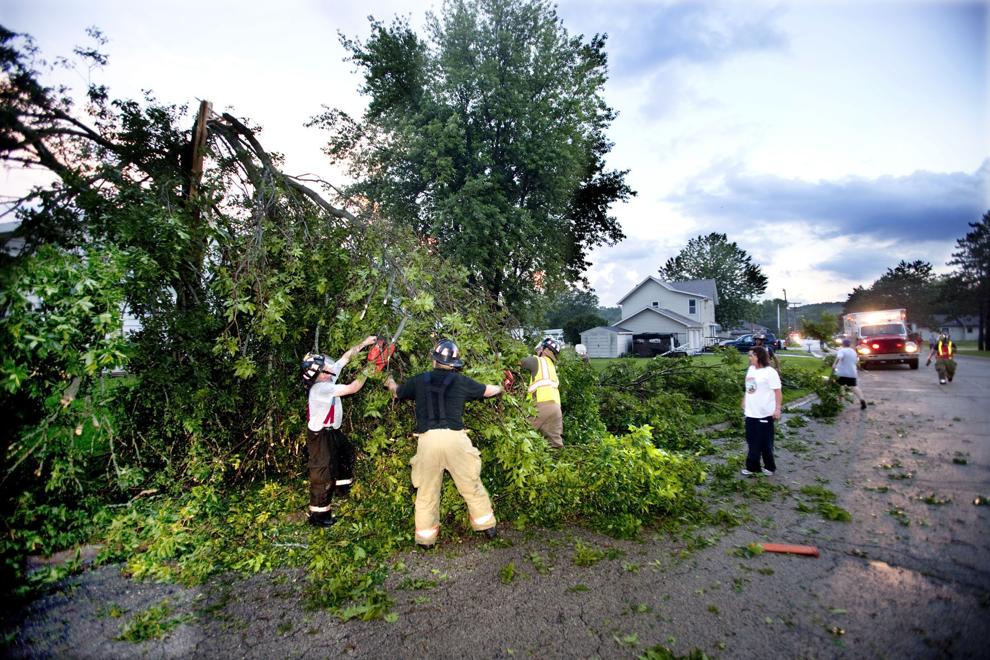 Madison residents dig out from under 2012 snow storm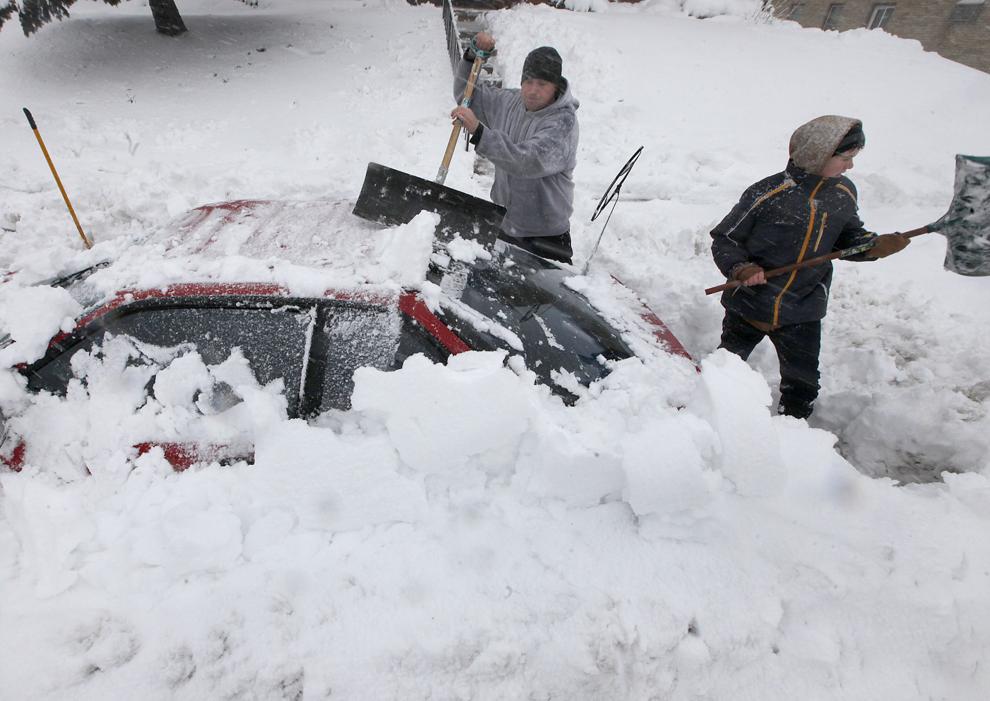 Bicyclist battles snow storm in 2013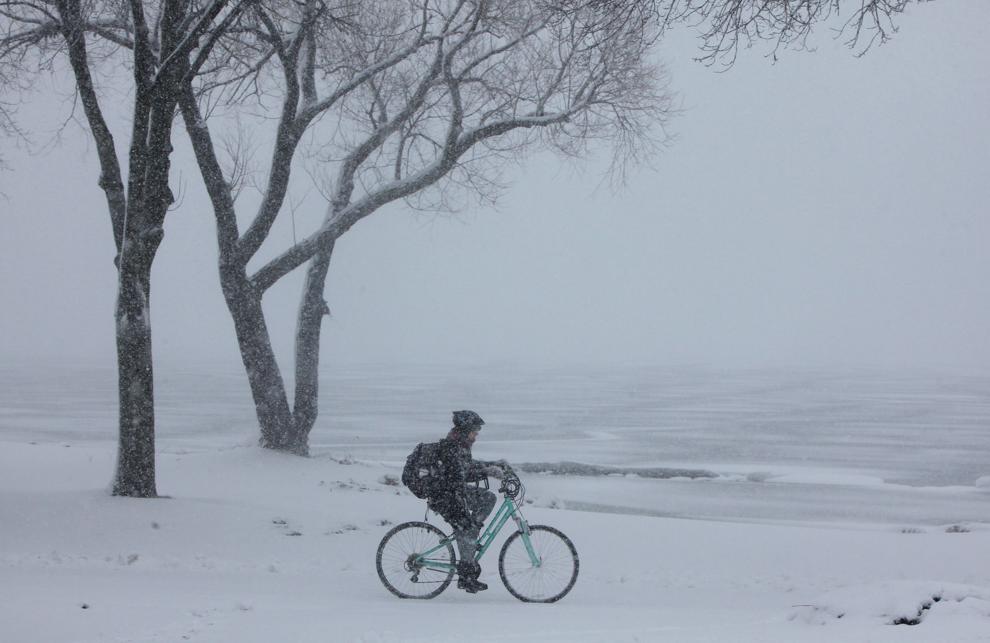 Snowfall sets a record on Jan. 30, 2013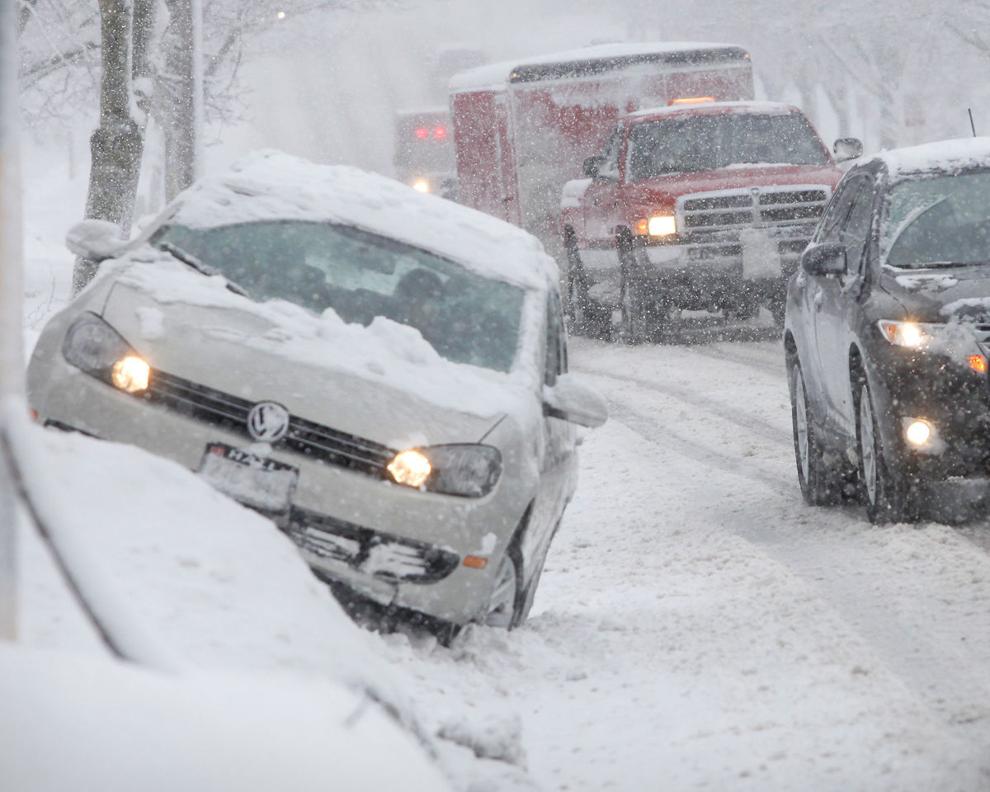 Crews clean up fallen trees in 2014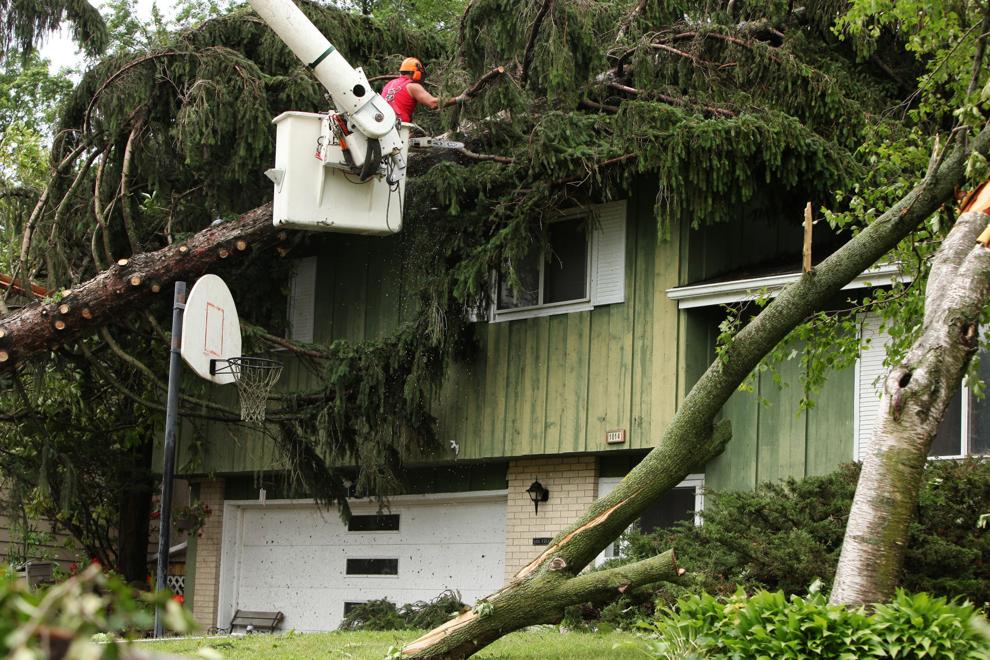 Heavy rains cause flooding in 2014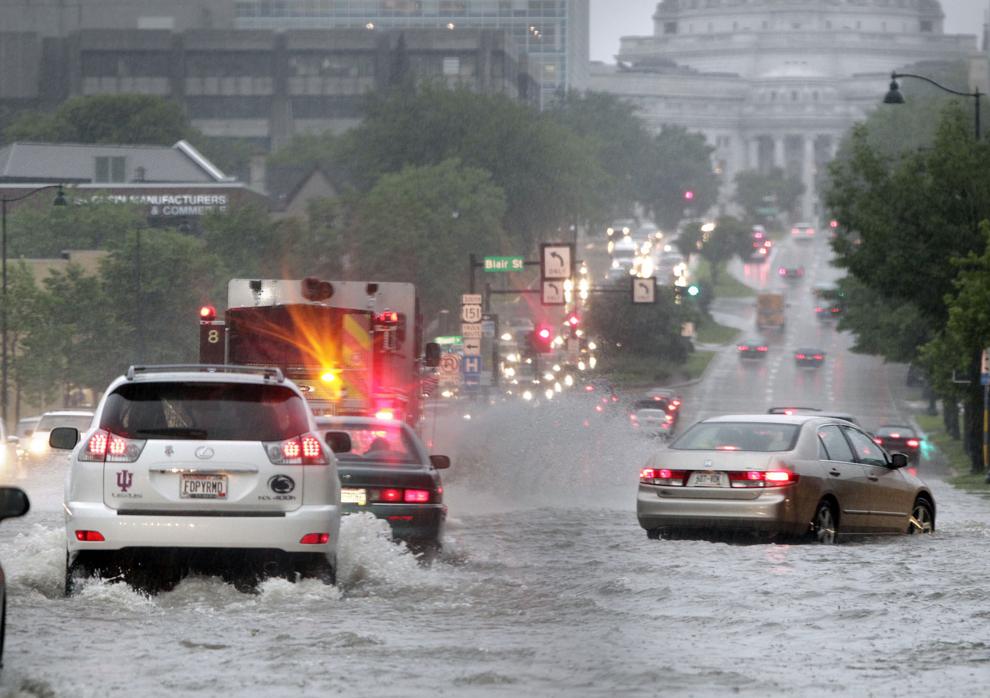 Overnight storm downs utility pole in 2014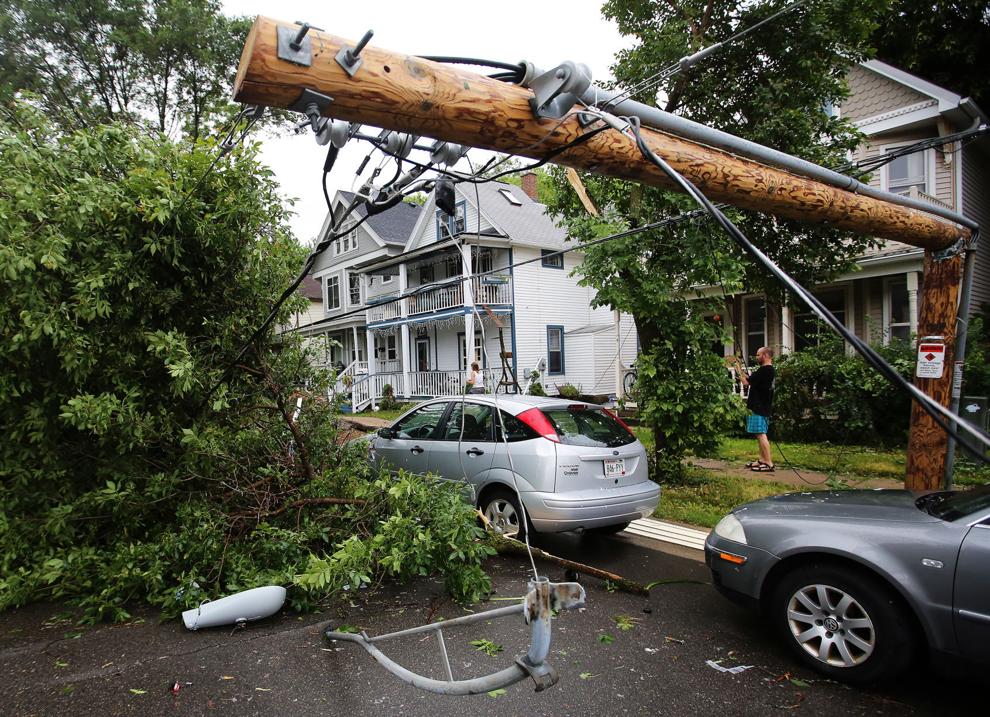 High winds damage road sign in 2016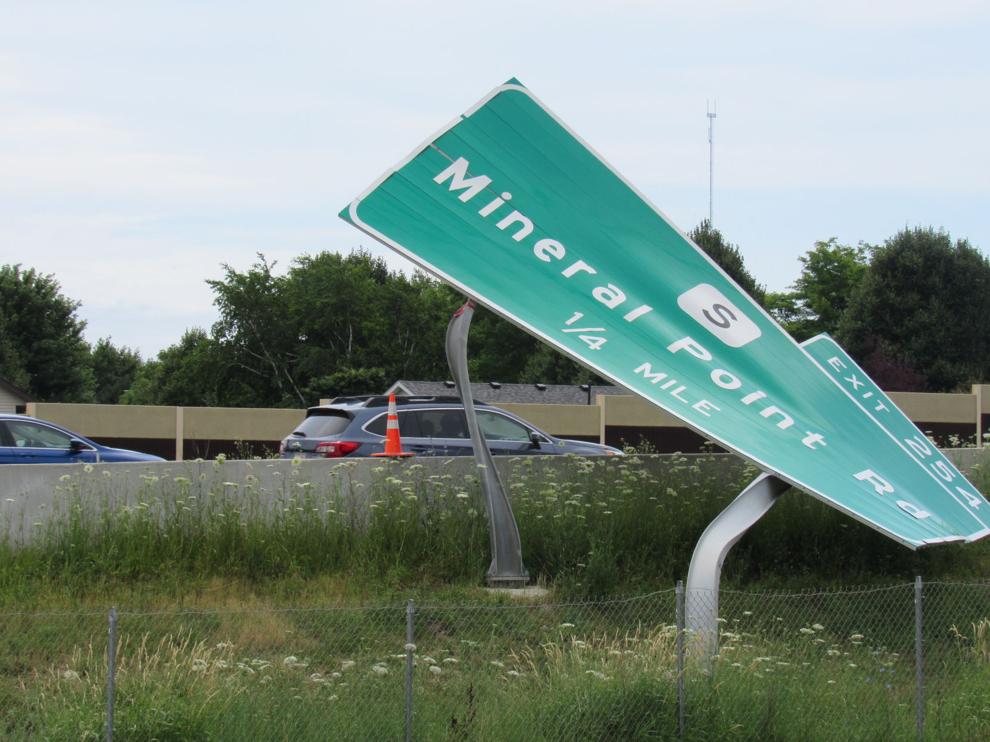 Snow storm slows Beltline traffic in 2016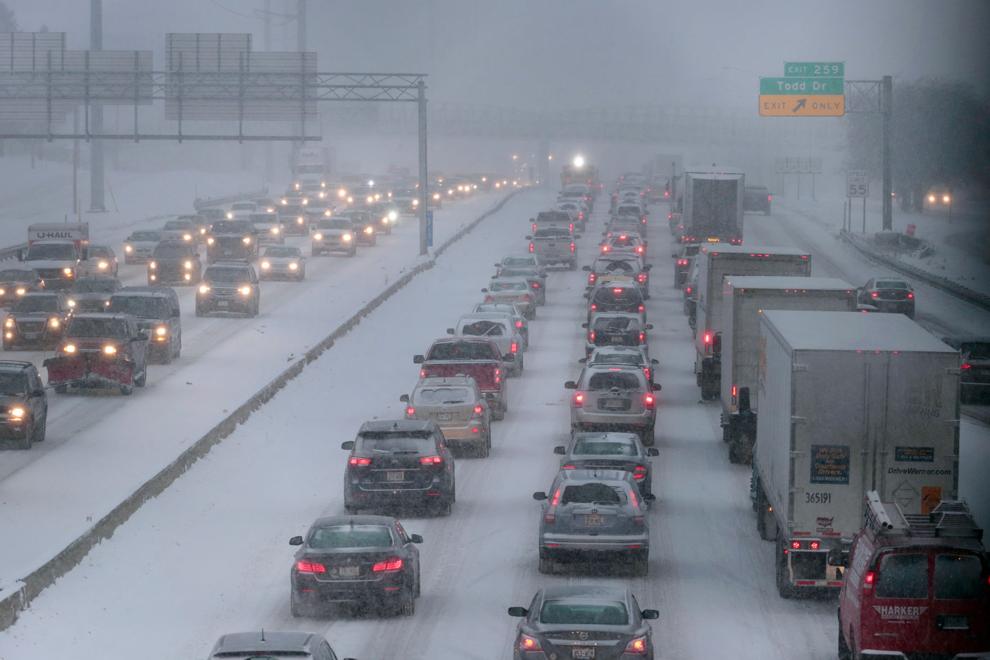 Student clears sidewalk after January 2017 storm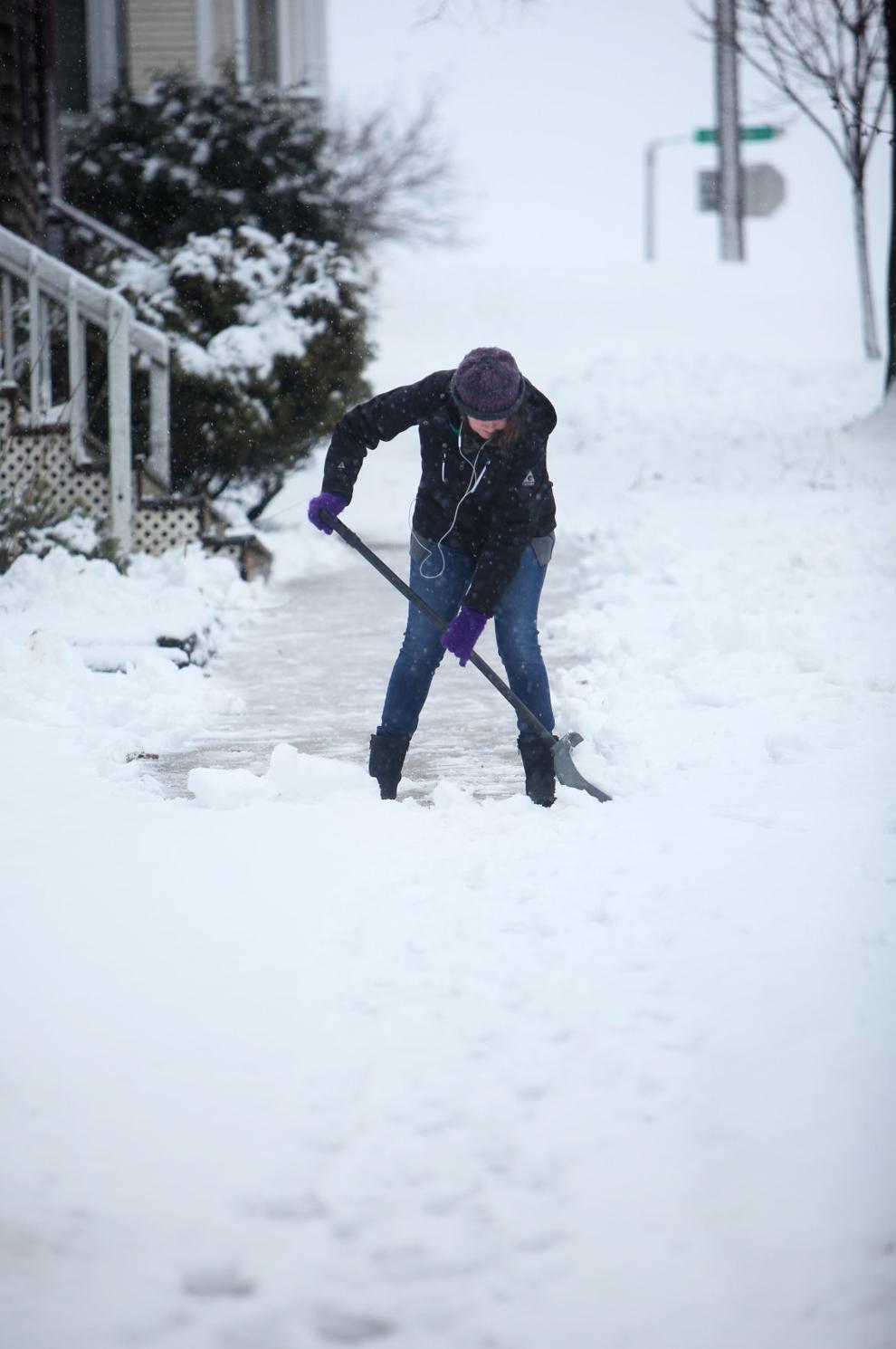 Storm clouds loom over area in May 2017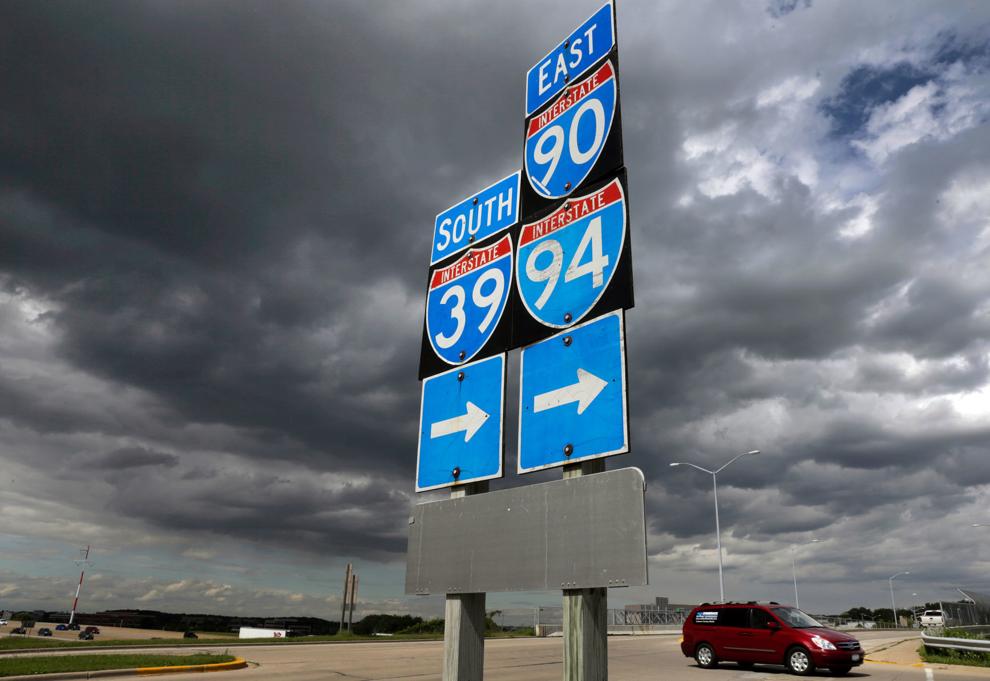 Highway 14 bridge washed out in 2018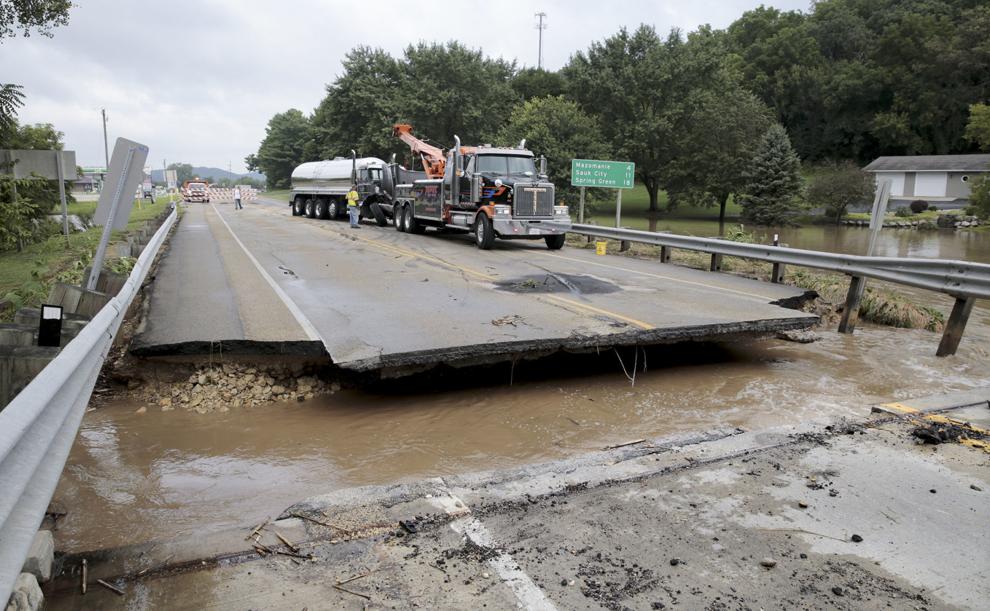 Flooding in Tenney Park in 2018