Thunderstorms that could be severe are likely for southern Wisconsin Tuesday night into Wednesday night, with the highest risk overnight west of Madison, while the entire area could see them Wednesday into Wednesday night, according to forecasters.
A cold front moving into western Wisconsin on Tuesday afternoon will generate a line of strong to severe storms, which will move into south-central and southern Wisconsin late in the afternoon into the evening and overnight hours, the National Weather Service said.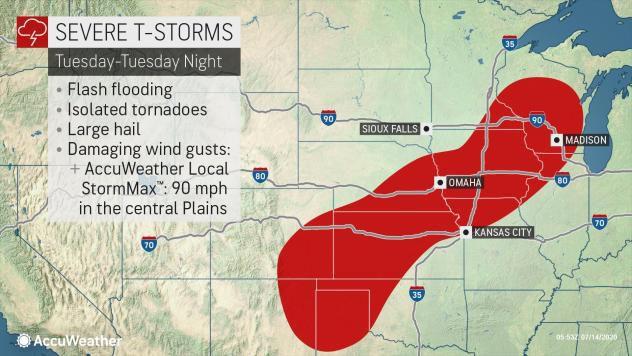 The line is expected to slowly weaken as it pushes east with the front stalling over the region overnight. Damaging winds and large hail will be the main threats with storms, while heavy rain could lead to localized flooding.
The severe threat is conditional on skies clearing Tuesday afternoon, meteorologist Chris Stumpf said.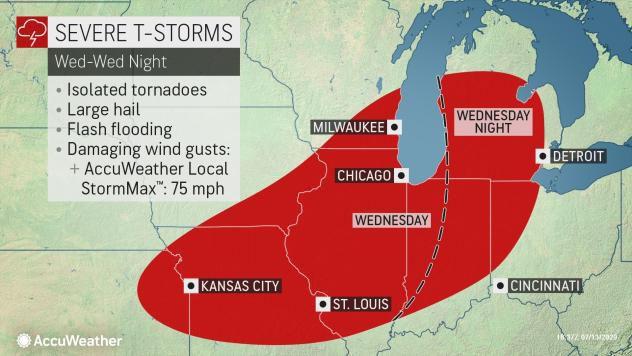 Storm chances will return to the area Friday into the weekend.
Severe thunderstorms will deliver a wide array of risks through midweek across the central U.S., as the cold front that set off explosive storms across the central Plains Monday and Monday night will move east on Tuesday, and Madison is one of the cities in the crosshairs, AccuWeather said.
In Madison on Tuesday, look for partly sunny skies, a high near 84 and south winds at 10 to 15 miles per hour, the Weather Service said.
Chances for showers and storms are 50% overnight, mainly after 11 p.m.; 60% Wednesday, mainly after 11 a.m., with possible rain totals of a quarter- to half-inch; and 70% Wednesday night, mainly before 8 p.m.; again with possible rain totals of a quarter- to half-inch.
Skies should be cloud on Wednesday, with a high near 76 and north winds around 5 mph turning out of the southeast in the afternoon, sandwiched by lows around 67 and 62.
The Weather Service said chances for showers and storms return at 30% Friday, 40% Friday night and Saturday, 30% Saturday night and Sunday, and 40% Sunday night and Monday.
Skies over Madison should be mostly sunny Thursday through Sunday, and partly sunny Monday, with highs near 83, 86, 90, 90 and 87, and lows Thursday night through Sunday night around 63, 69, 73 and 70.
27 Storm Track meteorologist Max Tsaparis forecasts possible isolated showers and storms Tuesday, mainly north and west of Madison; scattered showers and storms developing Tuesday evening, especially north and west of Madison; scattered showers and storms on Wednesday, tapering at night; possible isolated storms Friday; and a few storms possible Saturday through Monday.
Tsaparis said Madison should see highs Tuesday through Monday around 85, 80, 86, 88, 92, 90 and 87, and overnight lows around 67, 64, 66, 70, 72 and 69.
Monday's high in Madison was 82 at 3:47 p.m., the normal high and 24 degrees below the record high of 106 for July 13, set in 1936.
Monday's low in Madison was 59 at 4:55 a.m., 2 degrees below the normal low and 13 degrees above the record low of 46 for July 13, set in 1964.
No precipitation was recorded at the Dane County Regional Airport on Monday, leaving Madison's July total at 4.6 inches, 2.77 inches above normal. Madison's meteorological summer (June through August) precipitation total stayed at 9.67 inches, 3.3 inches above normal. The 2020 total stayed at 23.28 inches, 5.08 inches above normal.
Madison's record precipitation for July 13 is 1.4 inches in 1912.
---
From the archives: Deadly tornado leveled Barneveld in 1984
Barneveld aerial, 1984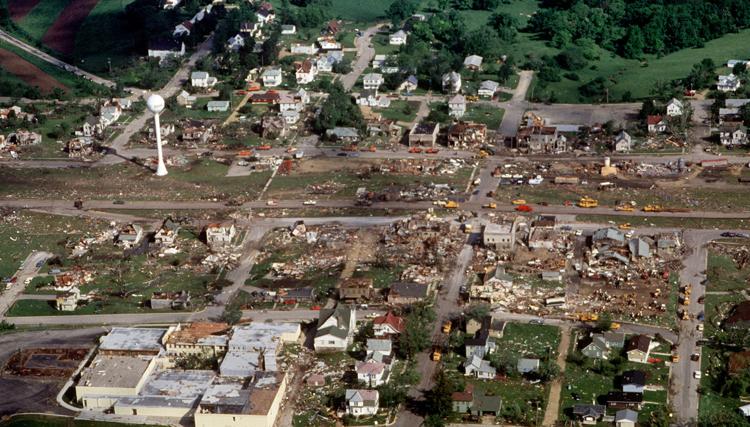 Barneveld car lot, 1984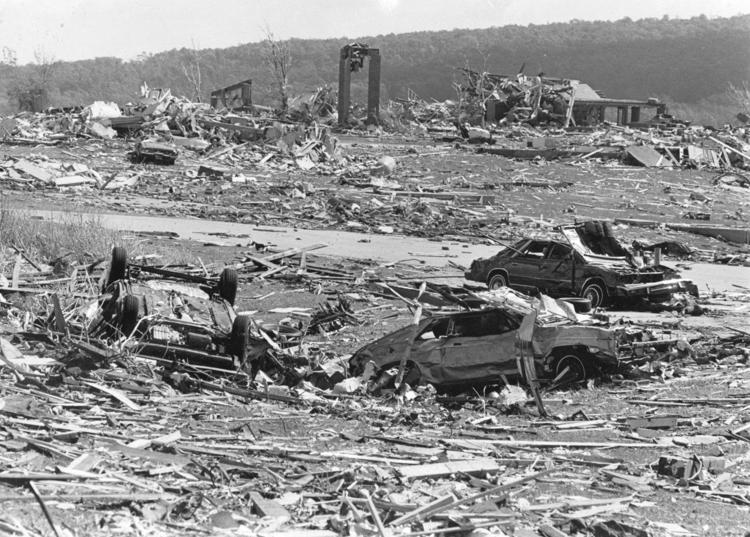 Lutheran church in Barneveld, 1984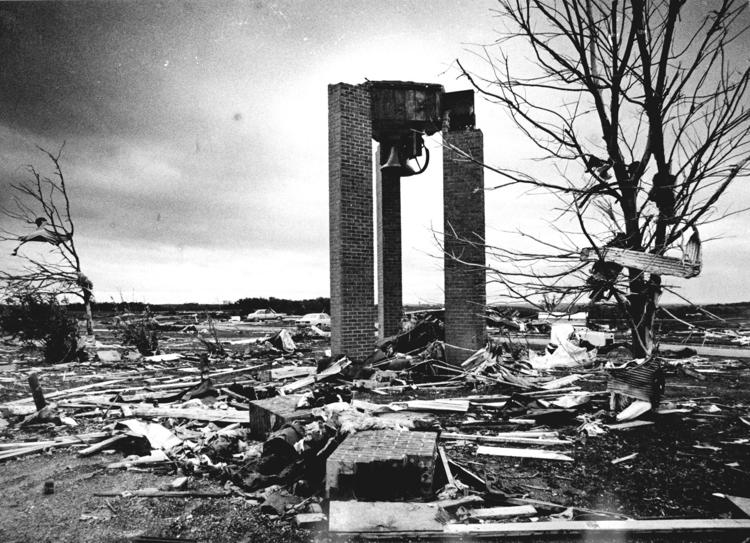 Barneveld tornado wreckage, 1984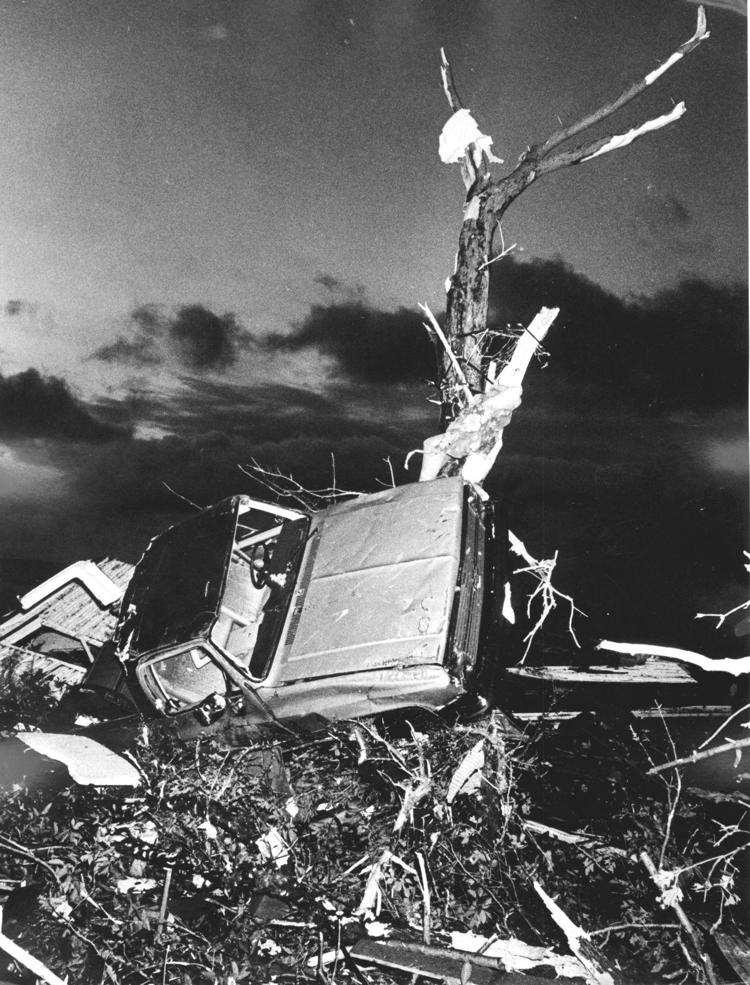 Barneveld tornado, view of downtown, 1984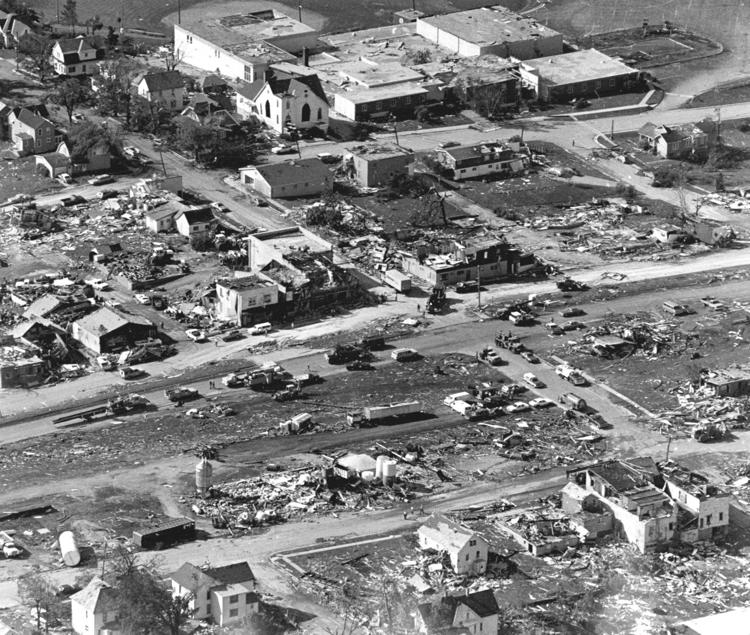 Barneveld aftermath, 1984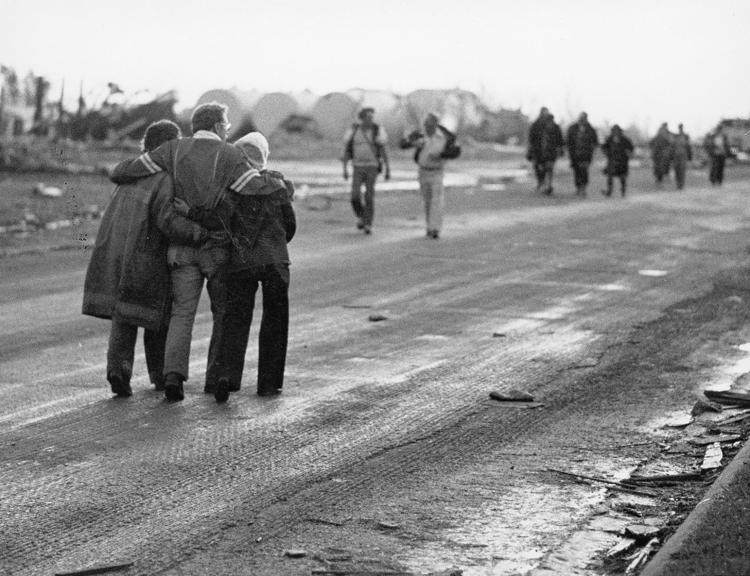 Barneveld tornado rescue, 1984
Barneveld tornado devastation, 1984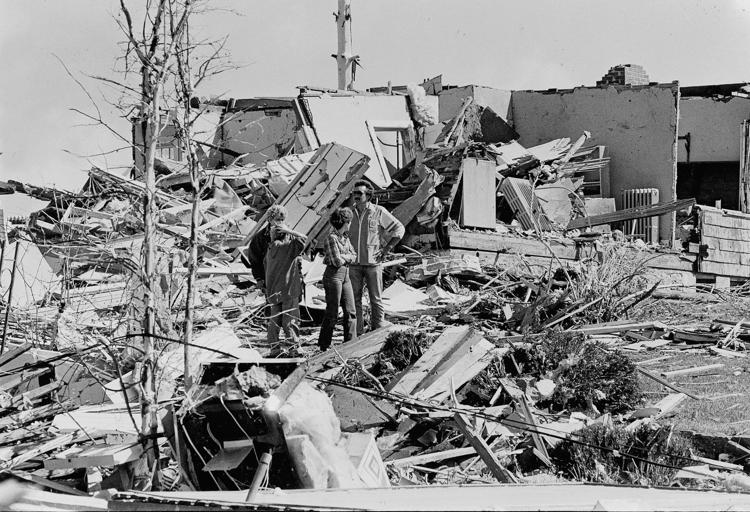 Barneveld tornado, 1984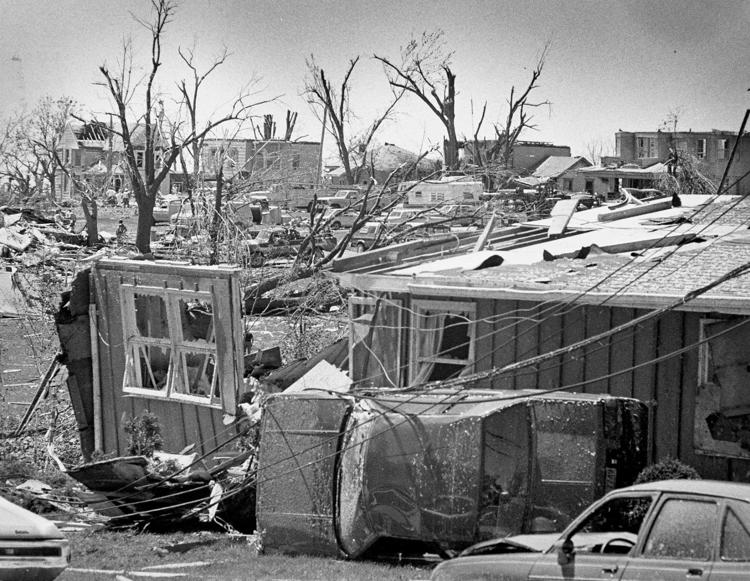 Barneveld power line, 1984
Barneveld aerial view, 1984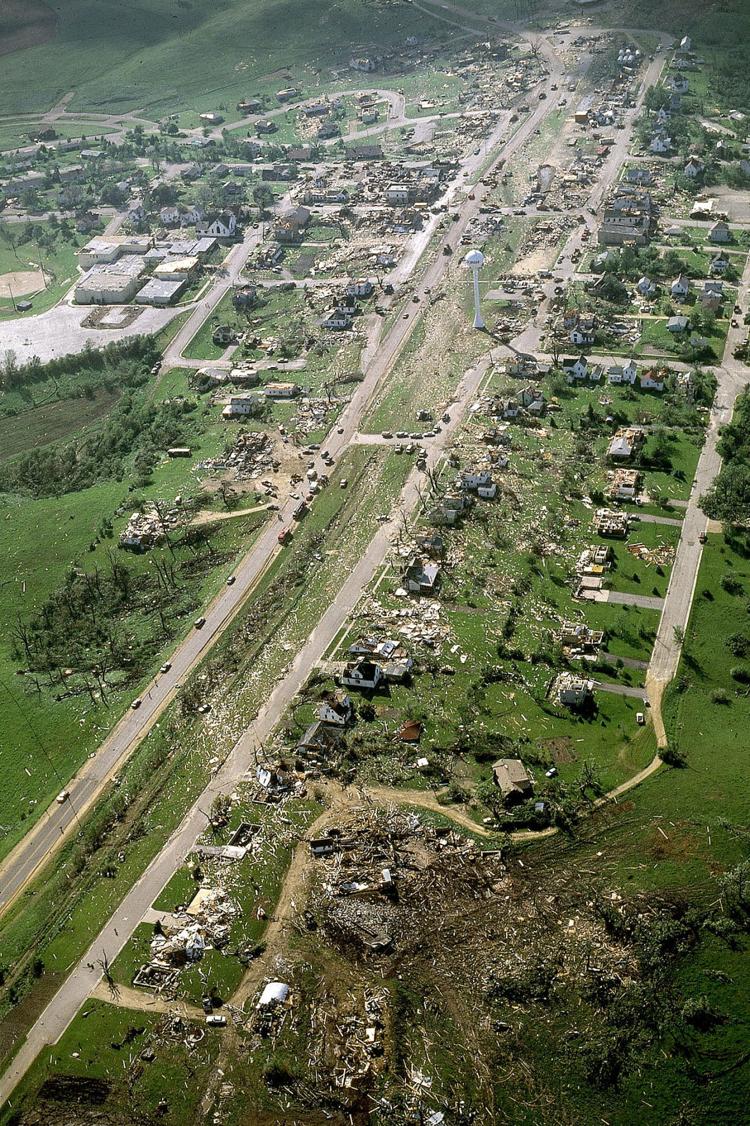 Barneveld damage, 1984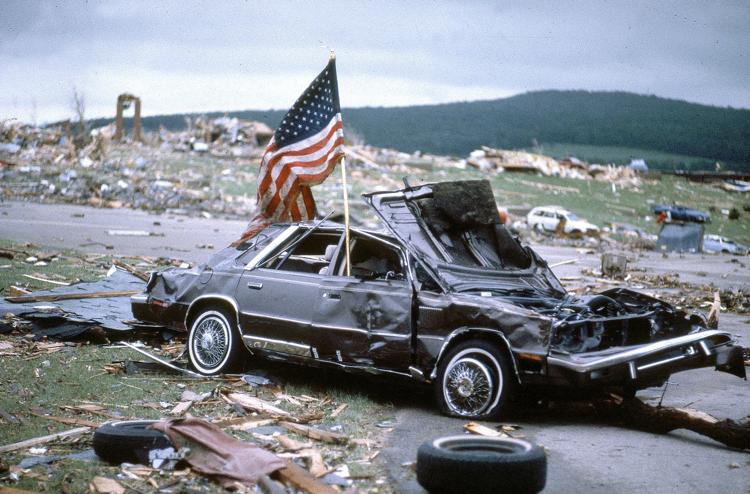 Barneveld tornado aerial, 1984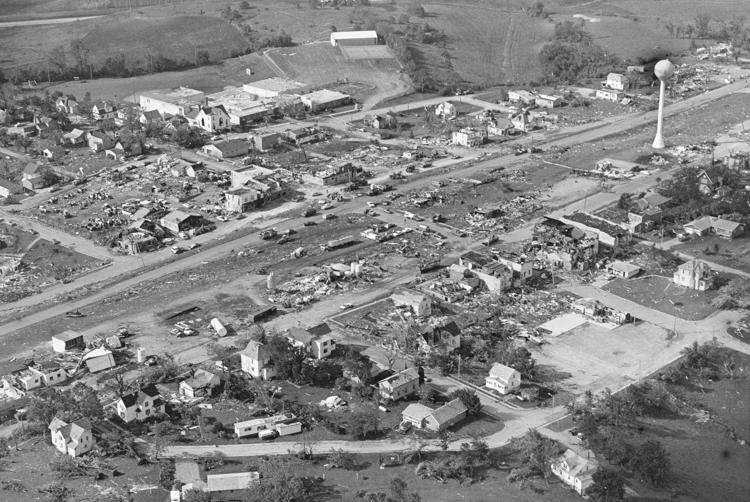 Barneveld town meeting, 1984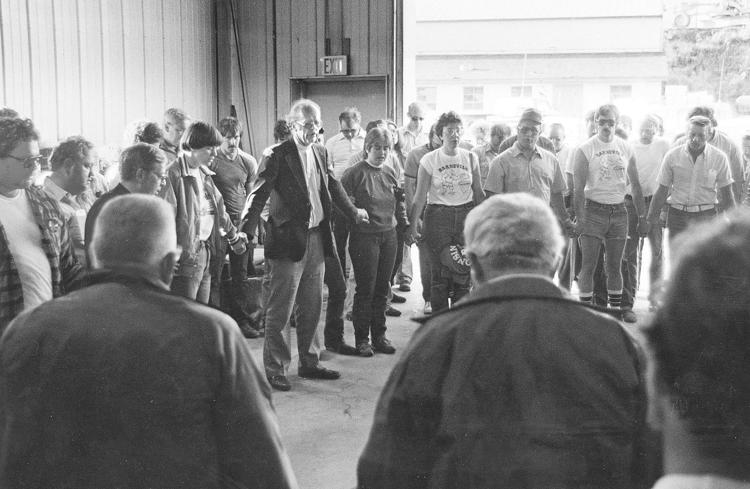 Arneson home, 1984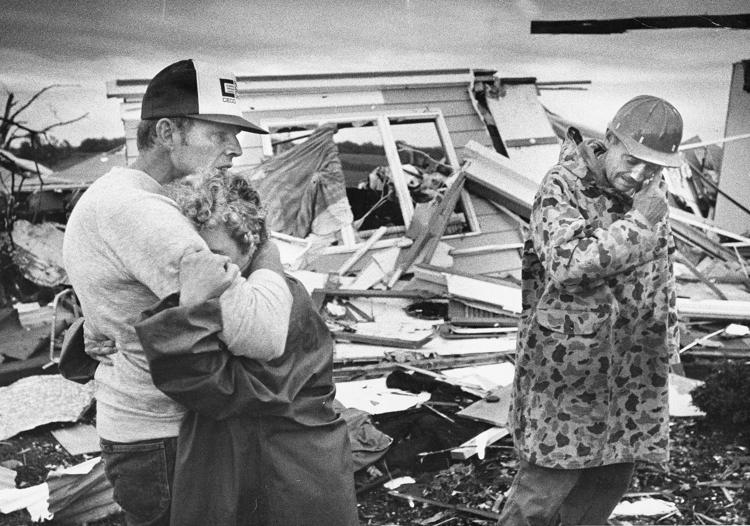 Sweep through town, 1984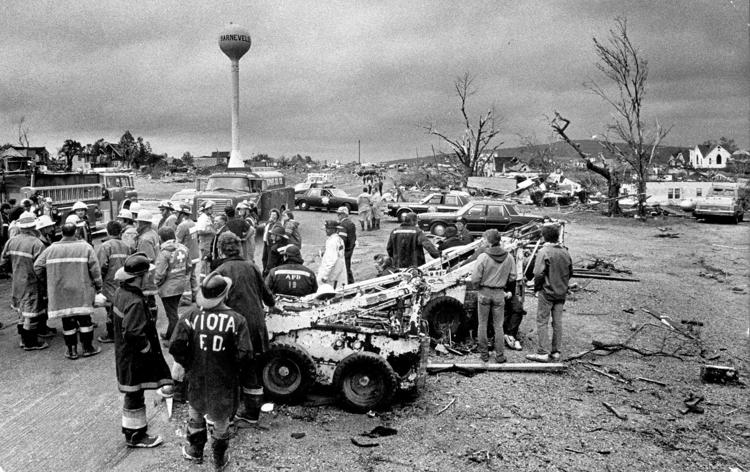 Be the first to know
Get local news delivered to your inbox!