The first wave of a powerful system delivered an icy blow for much of south-central and southeast Wisconsin Friday night into early Saturday, with warmer air making it more north, pushing accumulating snow with it.
The system has tracked a little southeast of what was expected, which means less snow for south-central Wisconsin and the heaviest blow falling on southeast Wisconsin in the second wave Saturday afternoon into the night, according to forecasters.
Tim Halbach, a National Weather Service meteorologist based in Hartland, said the storm has maybe moved a county to the east of what was forecast Friday.
That means Green, Dane, Dodge and Fond du Lac counties now are under just a winter weather advisory until 6 am. Sunday, while a winter storm warning remains in effect for Jefferson, Rock, Walworth, Sheboygan, Ozaukee, Milwaukee, Racine and Kenosha counties until 6 a.m. Sunday.
Counties to the northwest of Dane are free of any advisories, with cities like La Crosse, Eau Claire and Wausau not expected to see any snow accumulation.
Expected snow totals Saturday range from 5 to 8 inches in southeastern Wisconsin to 2 to 5 inches in Madison and Monroe to 0 to 3 inches in Wisconsin Dells and around an inch in Green Bay, whereas possible double-digit totals were forecast for many areas on Friday.
Halbach said southeast Wisconsin still could see "borderline blizzard" conditions with strong winds gusting to 35 miles per hour or more combining with the heavy snow.
He said the Weather Service still was collecting data but reports from overnight had 1 to 4 inches of snow from southwest through east-central Wisconsin, and 0.1 to 0.2 inches of ice in south-central and southeast Wisconsin.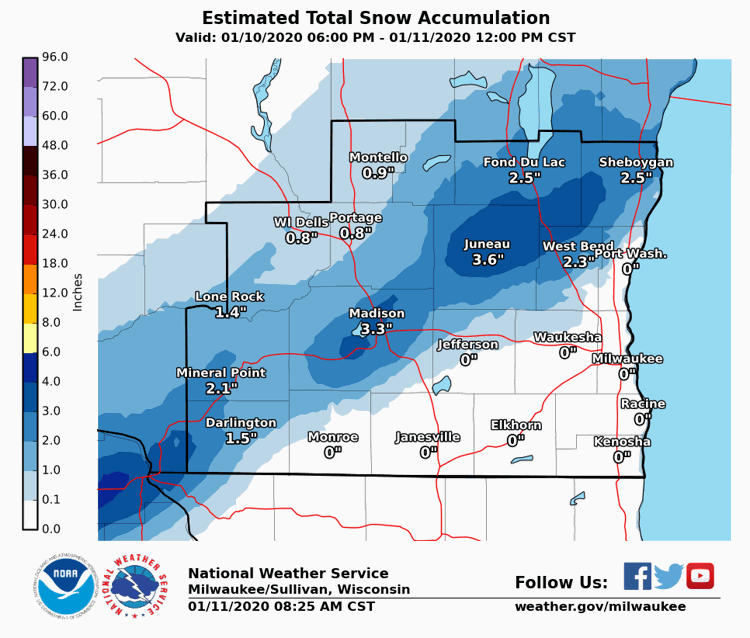 Dane County was on the border of the precipitation changes overnight, with reports of 3 inches of snow in Shorewood and 2.5 inches at the Dane County Regional Airport, while Oregon and other parts of southern Dane County saw just a dusting of snow on top of the ice.
"The further northwest you go across Dane County, there's more snow," Halbach said.
Strong winds are causing some problems with ice-covered trees, which could cause power outages, he said.
Typically, a glaze of ice of a quarter-inch or more is enough to cause tree limbs to sag substantially, perhaps to the point of breaking and taking power lines with them. And that is without wind.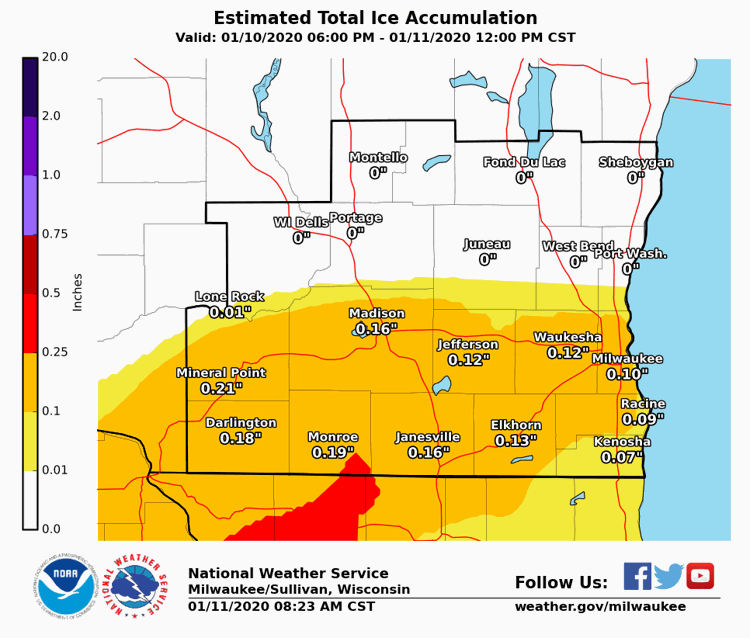 The Madison Streets Division was able to pre-treat main thoroughfares Friday afternoon with salt and water, which will help city trucks plow the roads more effectively, said division spokesman Bryan Johnson.
"We stay ready for this kind of stuff," Johnson said.
Residents can find up-to-date information on Streets Division operations, including snow plowing, online at cityofmadison.com/winter.
All Madison School District facilities will be closed Saturday and Sunday, and school meetings, events and rentals will be canceled because of the winter storm warning and hazardous travel conditions expected. All athletic programming and events, home and away, are canceled for Saturday and Sunday, along with all Madison School & Community Recreation programming.
The Milwaukee County Sheriff's Office asked people to stay off highways due to the icy conditions.
Road conditions are available by calling 511, using the 511 app, or going to the state's 511 website.
The huge system will impact much of the eastern two-thirds of the U.S., delivering a crippling ice storm across parts of the Upper Midwest and Canada, and severe weather to the South, AccuWeather said.
The heaviest buildup of freezing rain is predicted to target parts of Lower Michigan, southern Ontario and Quebec to western Maine Saturday and Saturday night. Through the day on Friday, some cities in Missouri, Kansas and Iowa recorded a quarter inch or more of freezing rain from this storm system.
In Madison on Saturday, there's an 80% chance for precipitation in the form of snow and freezing drizzle before 11 a.m., then snow, with a possible inch of accumulation, a high near 24 and northeast winds around 20 mph, gusting as high as 35 mph, the Weather Service said.
Overnight, 1 to 2 inches of snow is possible, falling mainly before midnight, as the low falls to around 12, with north winds at 15 to 20 mph and gusting to 30 mph, before decreasing to 10 to 15 mph after midnight.
Sunday's forecast features increasing clouds, with a high near 25 and north winds at 5 to 10 mph turning out of the southeast in the afternoon.
27 Storm Track meteorologist Guy Brown predicts periods of light freezing drizzle possibly mixed with sleet on Saturday morning, snow redeveloping late in the day and becoming heavy at times before ending overnight, with accumulation of 1 to 3 inches in Dane County and just to the west and northwest, and 4 to 8 inches east and southeast of Dane County.
Brown said the high should be near 25 and the low around 6, with winds blowing at 15 to 25 mph.
The bad news is that the Weather Service said several rounds of snow will impact southern Wisconsin in the coming week as an active weather pattern takes over. The first round is expected Sunday night and should drop 1 to 2 inches, with a wintry mix following late Monday night into
Tuesday morning, and another round arriving Wednesday.
Elsewhere in Wisconsin, possible snow totals Sunday night include 2 inches in Green Bay, 2 to 4 inches in La Crosse, 2 inches in Wausau, and 1 to 3 inches in Eau Claire, and possible snow totals Monday night include 1 to 3 inches in both La Crosse and Eau Claire.
The Weather Service said chances for precipitation for Madison are 60% Sunday night, with 1 to 2 inches of snow possible; 50% percent Monday night for snow before 3 a.m., then snow and freezing rain between 3 a.m. and 4 a.m., then rain after 4 a.m.; 30% Tuesday for rain before noon; 50% Wednesday for snow before 1 p.m., then rain and snow between 1 p.m. and 5 p.m., then snow after 5 p.m. into the night; 20% for snow Thursday; and 30% for snow Friday.
Skies over Madison should be partly sunny Monday, mostly cloudy Tuesday and Wednesday, mostly sunny Thursday, and mostly cloudy Friday, with highs near 34, 41, 36, 19 and 27, and lows Sunday night through Thursday night around 22, 27, 21, 10 and 7.
27 Storm Track's Brown forecasts light snow Sunday night lingering through mid-day Monday, a light rain and snow mix Tuesday, and again Wednesday, and light snow Friday, with highs ranging from 16 to 36 and lows from 4 to 22.
Friday's high in Madison was 40 at 12:06 a.m., 14 degrees above the normal high and 13 degrees below the record high of 53 for Jan. 10, set in 1975.
Friday's low in Madison was 28 at 11:27 p.m., 17 degrees above the normal low and 50 degrees above the record low of 22 below for Jan. 10, set in 1979 and 1982.
Officially, 0.47 inches of precipitation was recorded at the Dane County Regional Airport on Friday, boosting Madison's January and 2020 precipitation total (rain plus snow converted to liquid) to 0.48 inches, 0.07 inches above normal. The meteorological winter (December through February) total rose to 2 inches, 0.15 inches below normal.
Madison's record precipitation for Jan. 10 is 1.12 inches, set in 1869.
With the 2.5 inches of snow officially recorded at the airport on Friday, Madison's January and 2020 snow total rose to 2.5 inches, 1.5 inches below normal. For meteorological winter, Madison has received 5.4 inches, 12.1 inches below normal. For the snow season (since July 1), Madison has received 21.1 inches, 0.5 inches below normal.
Madison's record snowfall for Jan. 10 is 5.3 inches, set in 1974.
---
Photos: Remembering the Great Ice Storm of 1976
March 1976 ice storm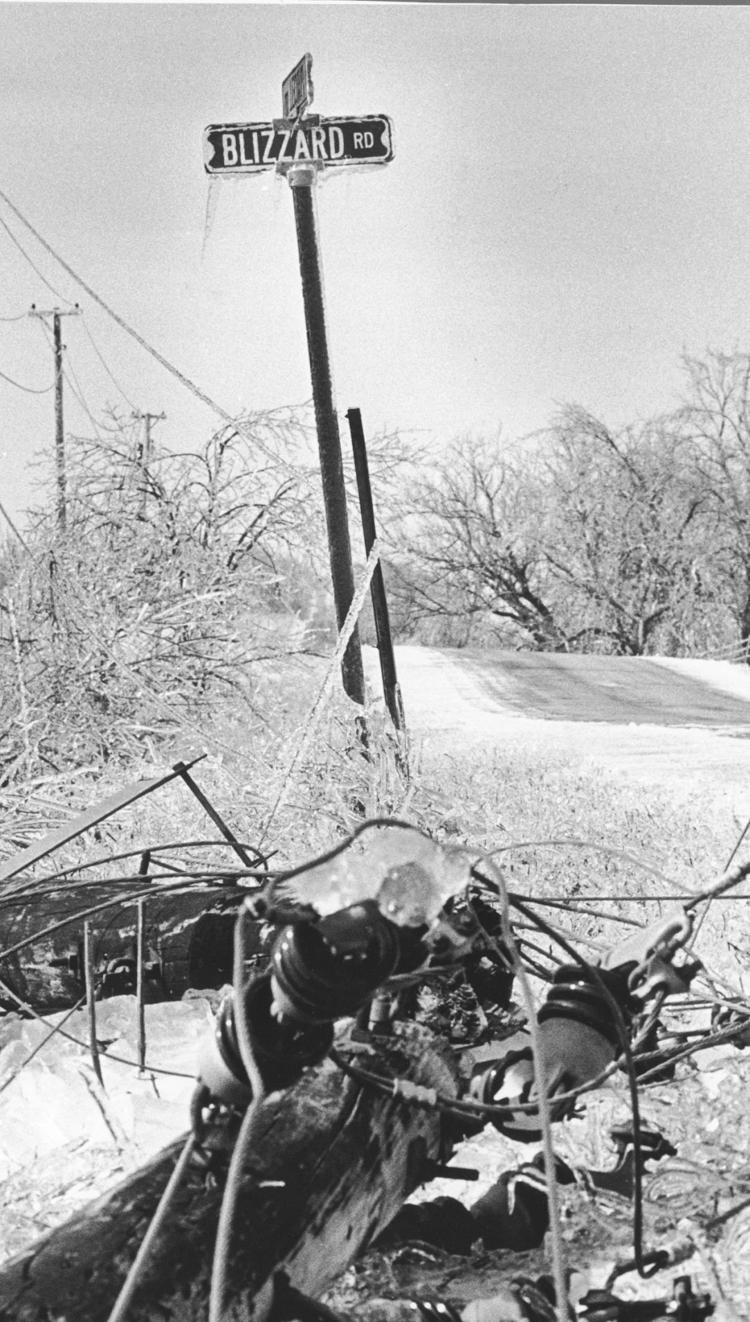 March 1976 ice storm cleanup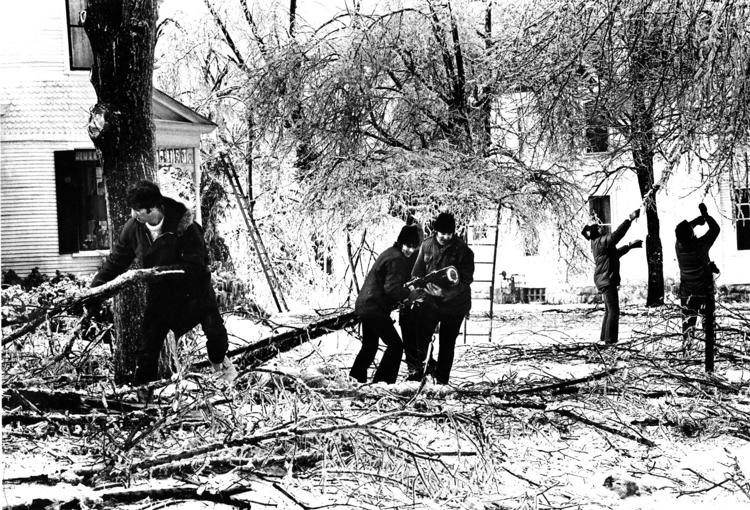 March 1976 ice storm fence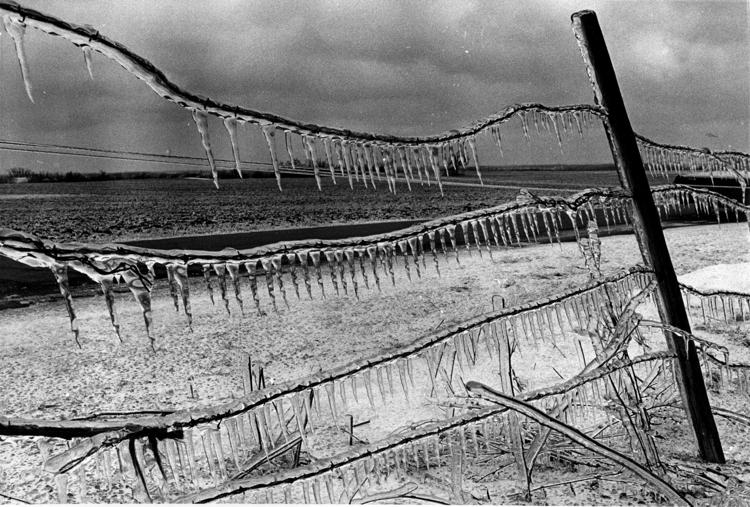 March 1976 ice storm power pole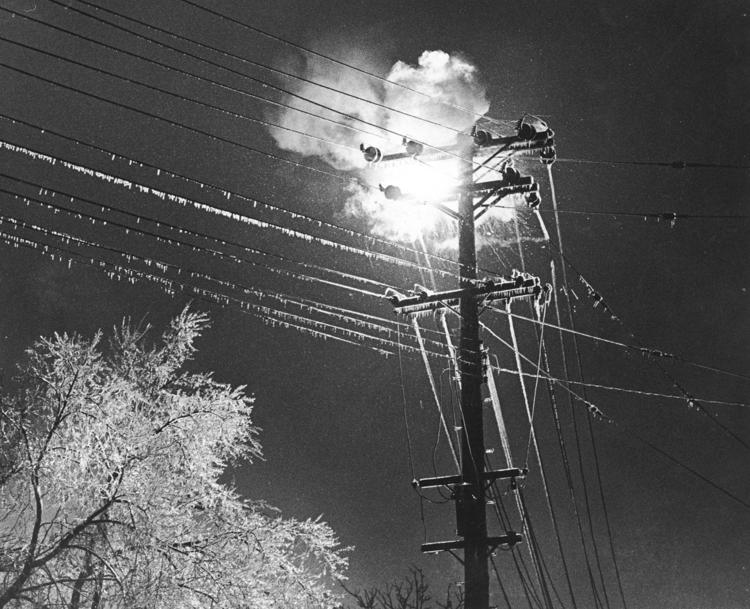 March 1976 ice storm cars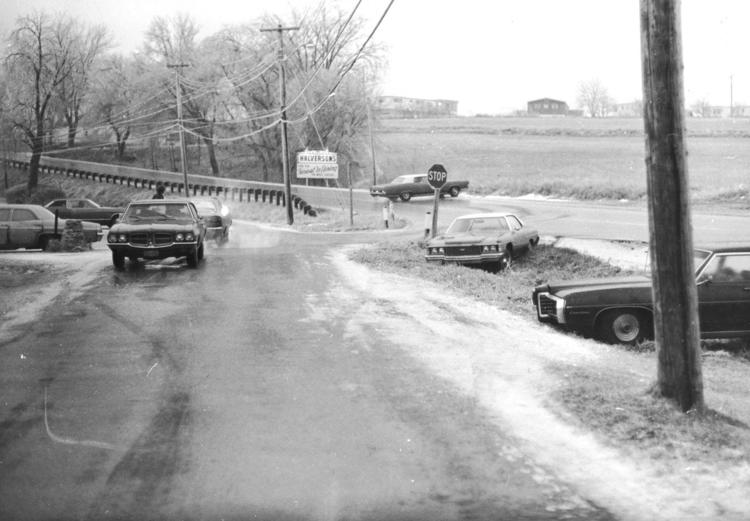 March 1976 ice storm fence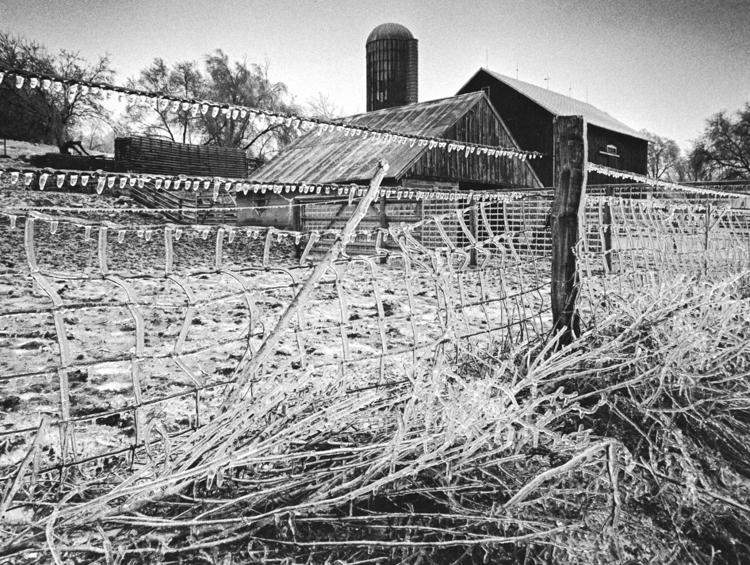 March 1976 ice storm devastation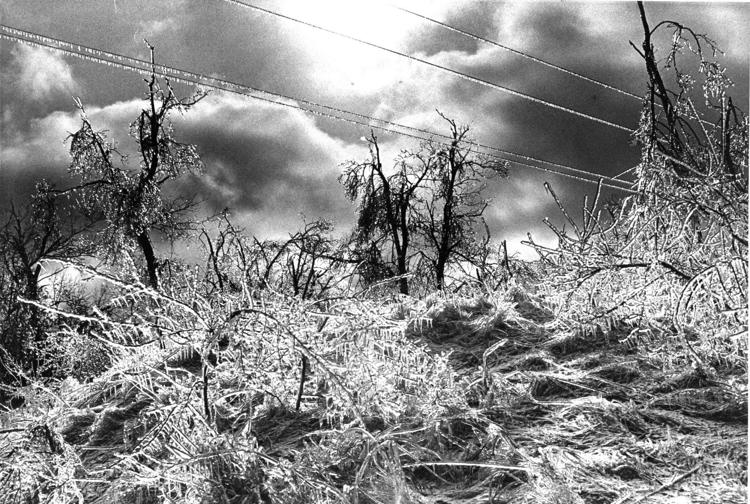 March 1976 ice storm front page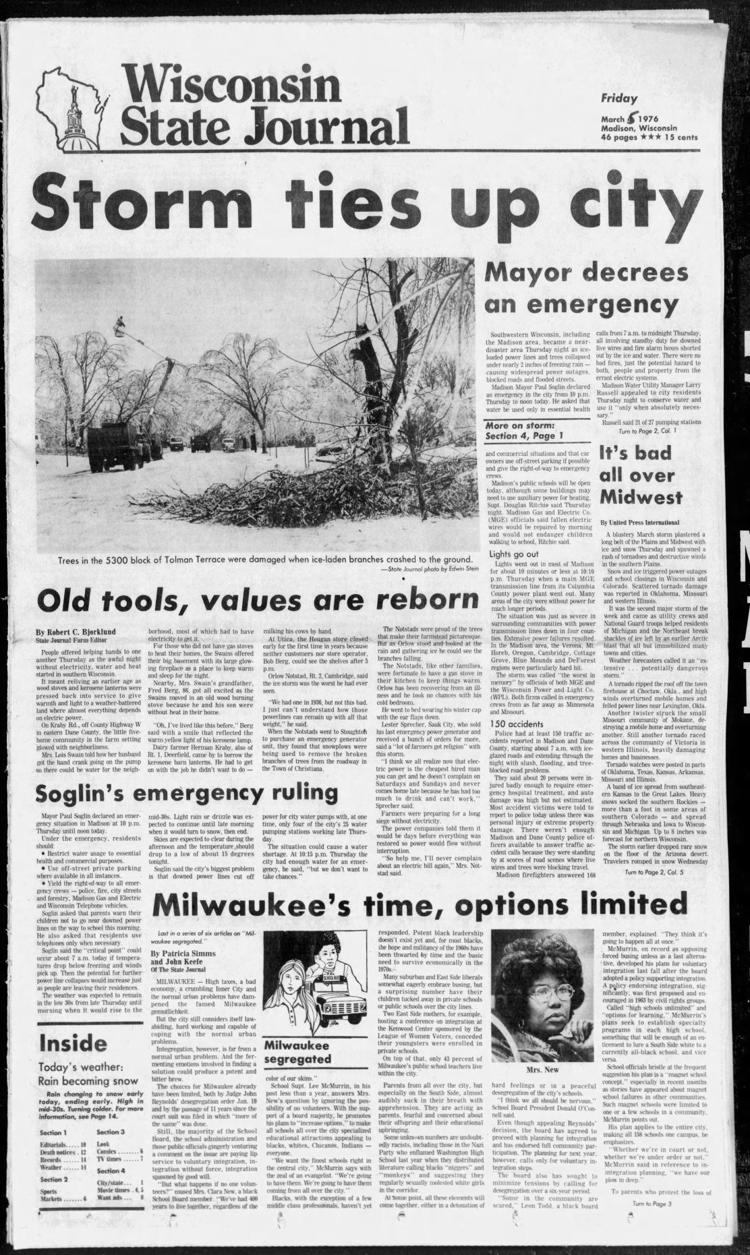 March 1976 ice storm page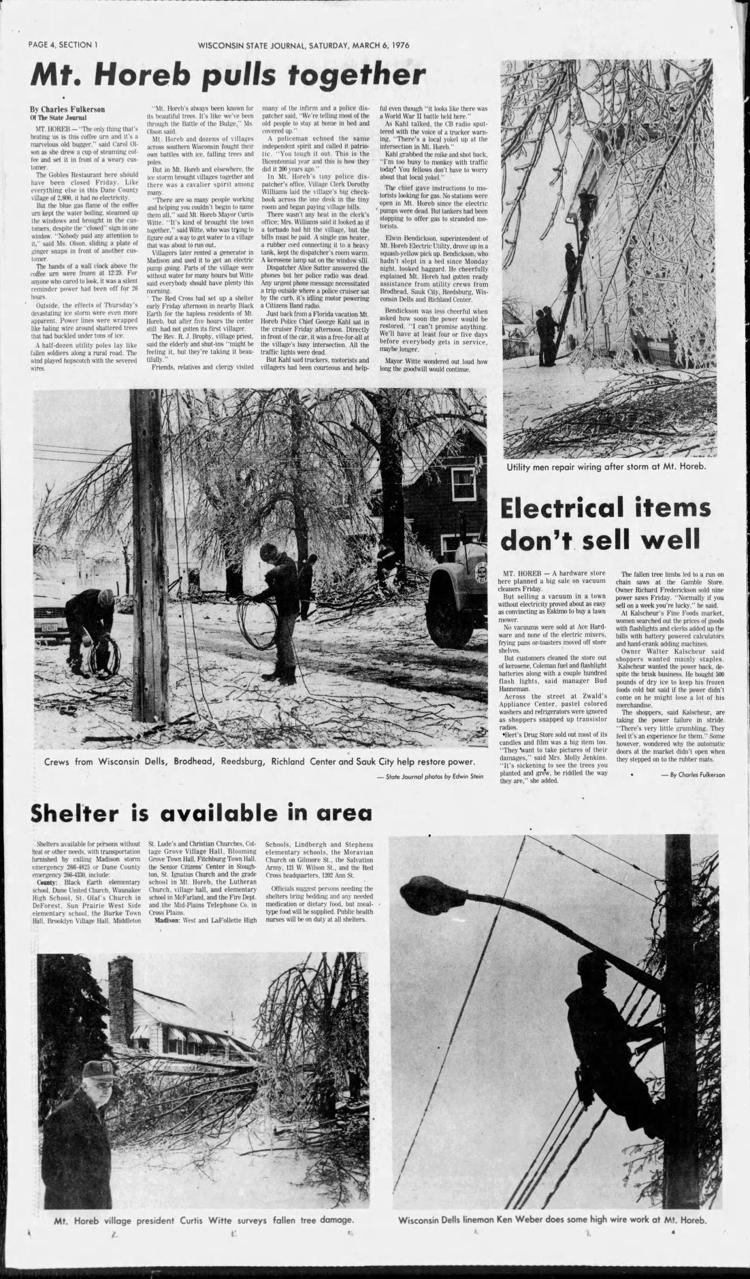 March 1976 ice storm front page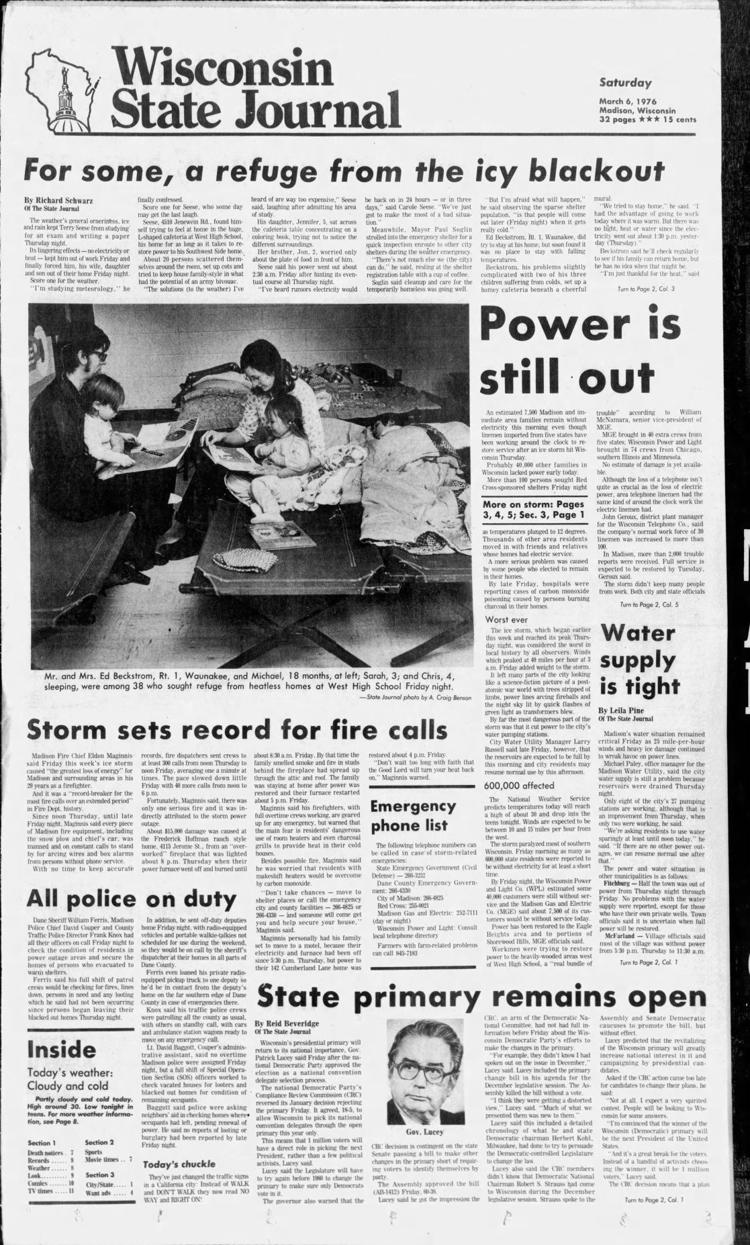 March 1976 ice storm page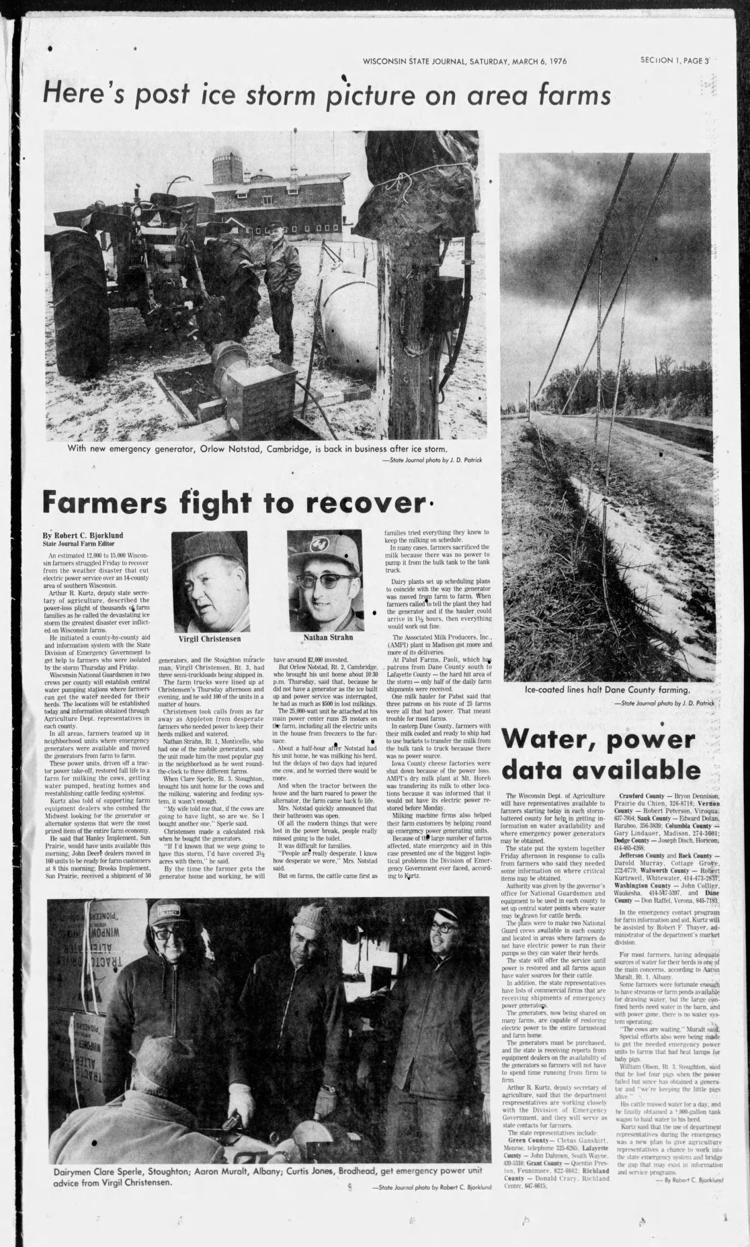 Local Weather
Get the daily forecast and severe weather alerts in your inbox!