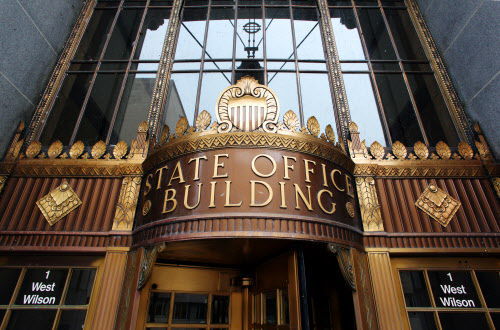 All non-essential state offices and agencies will be shuttered to the public Wednesday in preparation for sub-zero temperatures and life-threatening wind chills.
Gov. Tony Evers issued an executive order Tuesday to close the offices, saying the weather presents "an imminent threat to the well-being of the public." State employees involved in emergency response, public safety and public health whose absence would compromise safety are required to work. They may only be released "based on operational needs."
The executive order allows state employees to request Wednesday off due to the weather and use leave time. It also directs agencies to offer employees the ability to work from home or use alternative work hours or days.
You have free articles remaining.
The Wisconsin State Capitol, though, will be open Wednesday.
Local governments, schools, shopping malls and restaurants are among a host of places across Wisconsin that plan to close Wednesday, when the wind chill is forecast to be as cold as minus 40 to minus 55 degrees throughout the day.
Evers has also declared a state of emergency for Wisconsin because of the recent snowstorm and extreme cold. It authorizes the adjutant general of the Wisconsin National Guard to call up military personnel to active duty if the need arises.