Southern Wisconsin's stretch of record-setting cold weather is on the way out, as days of rain and chilly highs in the 50s will give way to highs reaching 60 Friday and in the 70s by Sunday, when sunshine finally returns, according to forecasters.
The past three days have seen records set for lowest high temperature for Madison, National Weather Service meteorologist Tim Halbach said.
It was 54 on Tuesday, breaking the record of 57 for Sept. 8, set in 1943; it was 51 on Wednesday, breaking the record of 57 for Sept. 9, set in 1917; and it was 53 on Thursday, breaking the record of 52 for Sept. 10, set in 1924.
In Madison on Friday, there's a 60% chance for showers, mainly after 4 p.m., with possible rain totals of less than a tenth of an inch, cloudy skies, a high near 60 and east winds at 5 to 10 miles per hour, the National Weather Service said.
A quarter- to half-inch of rain is possible overnight as the low falls to around 56, and again Saturday, when the high is expected to be near 68, with southeast winds around 10 mph turning out of the southwest in the afternoon.
The last rain chance in the forecast is 20% overnight Saturday night Sunday as the low falls to around 55.
The Weather Service said skies over Madison should be mostly sunny Sunday, sunny Monday and Tuesday, and mostly sunny Wednesday and Thursday, with highs near 73, 72, 75, 78 and 73, and lows Sunday night through Wednesday night around 51, 52, 58 and 56.
27 Storm Track meteorologist Max Tsaparis forecasts areas of fog and scattered showers developing on Friday, mainly later in the day; scattered showers Friday night; scattered thundershowers Saturday; a possible few showers Saturday night; and possible scattered showers Thursday.
Tsaparis said highs for Madison Friday through Thursday should be near 61, 67, 73, 72, 76, 78 and 73, and overnight lows around 56, 55, 52, 53, 59 and 56.
Thursday's high in Madison was 53 at 5:01 p.m., 21 degrees below the normal high and 42 degrees below the record high of 95 for Sept. 10, set in 1931.
Thursday's low in Madison was 46 at 1:07 a.m., 7 degrees below the normal low and 13 degrees above the record low of 33 for Sept. 10, set in 1967.
Officially, 0.28 inches of precipitation was recorded at the Dane County Regional Airport on Thursday, boosting Madison's September and meteorological fall (September through November) precipitation total (rain plus snow converted to liquid) to 2 inches, 0.88 inches above normal. The 2020 total rose to 31.15 inches, 5.21 inches above normal.
Madison's record precipitation for Sept. 10 is 2 inches in 1876.
---
Photos: Remembering the Great Ice Storm of 1976
March 1976 ice storm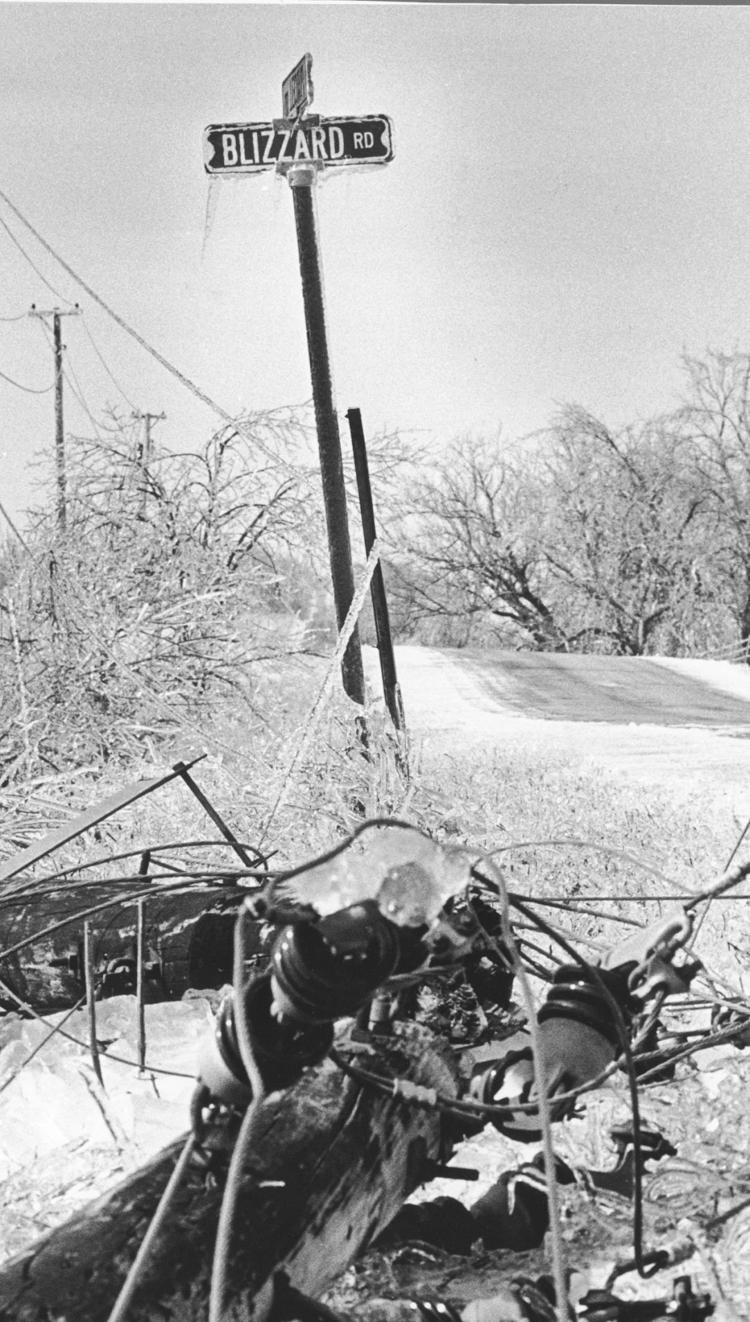 March 1976 ice storm cleanup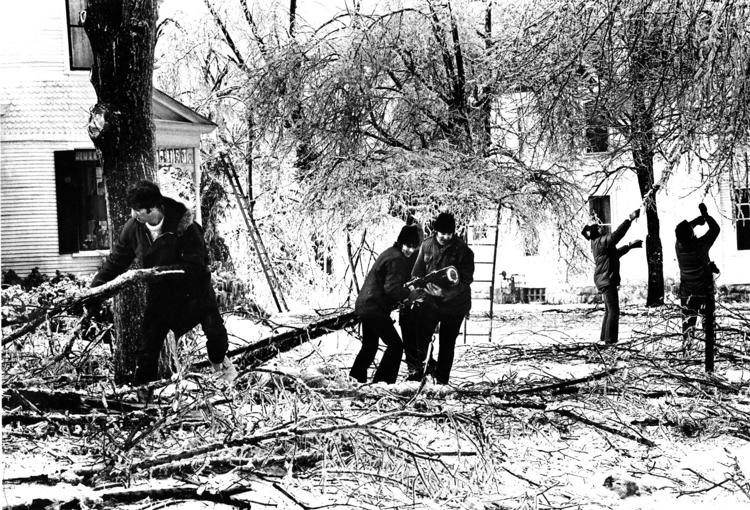 March 1976 ice storm fence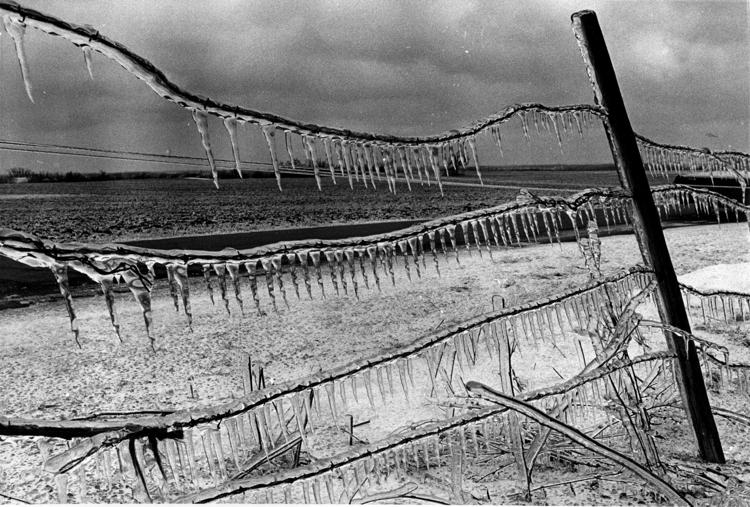 March 1976 ice storm power pole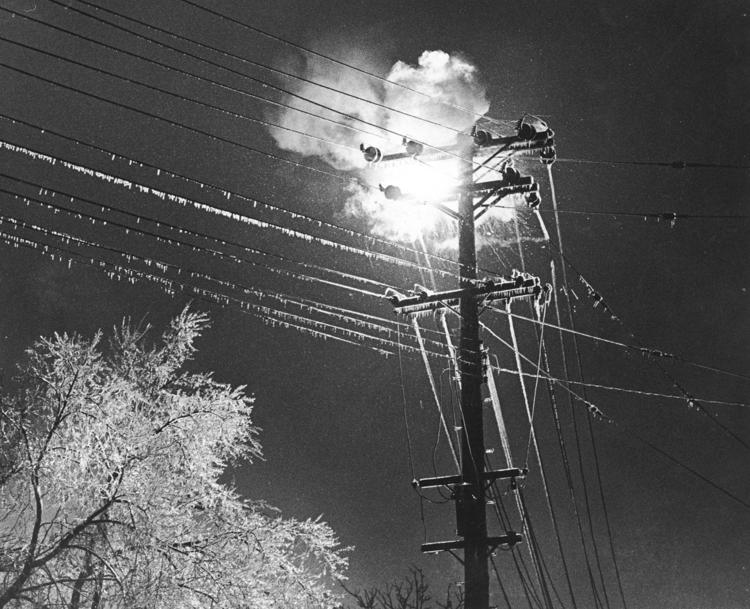 March 1976 ice storm cars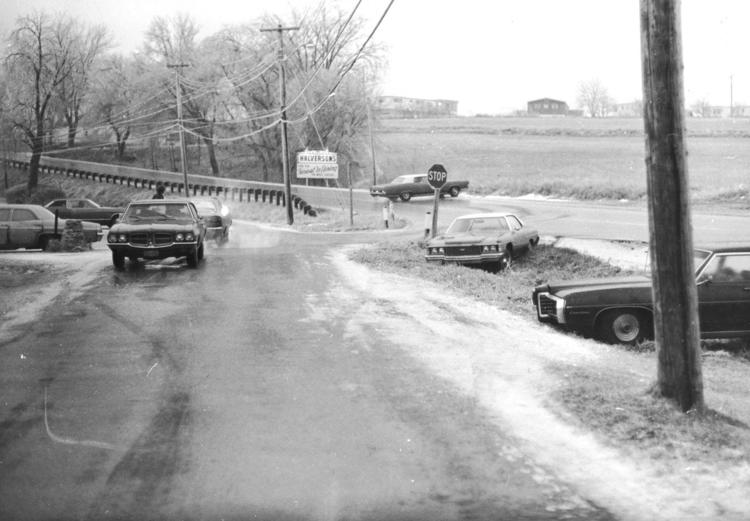 March 1976 ice storm fence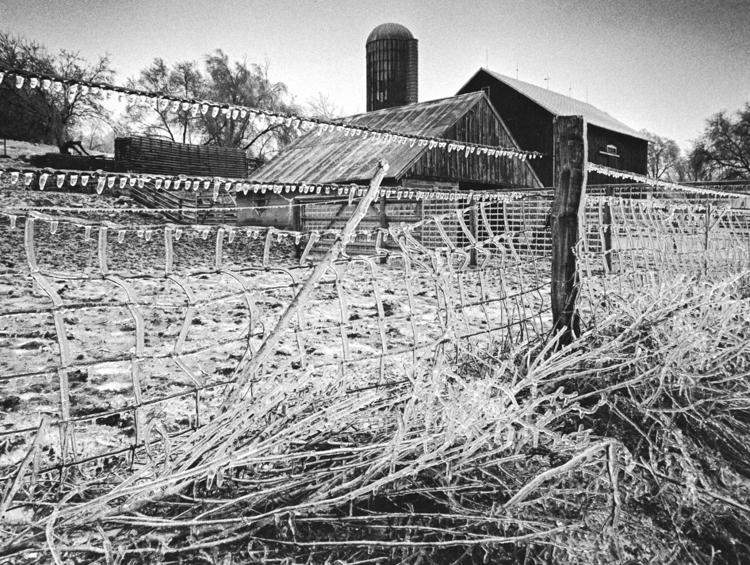 March 1976 ice storm devastation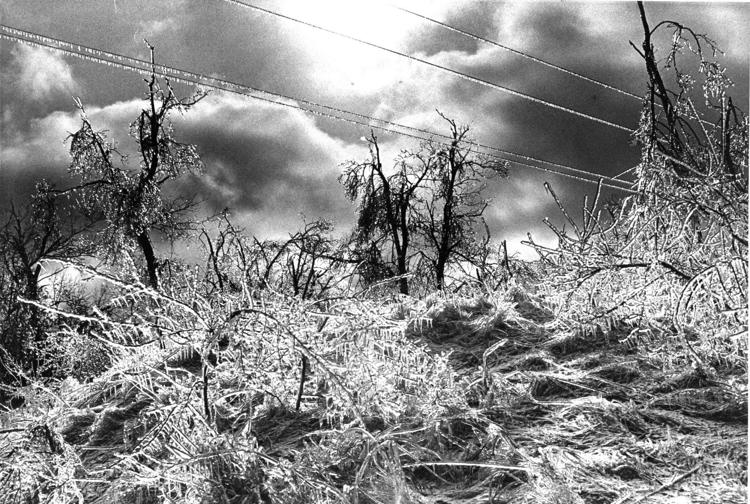 March 1976 ice storm front page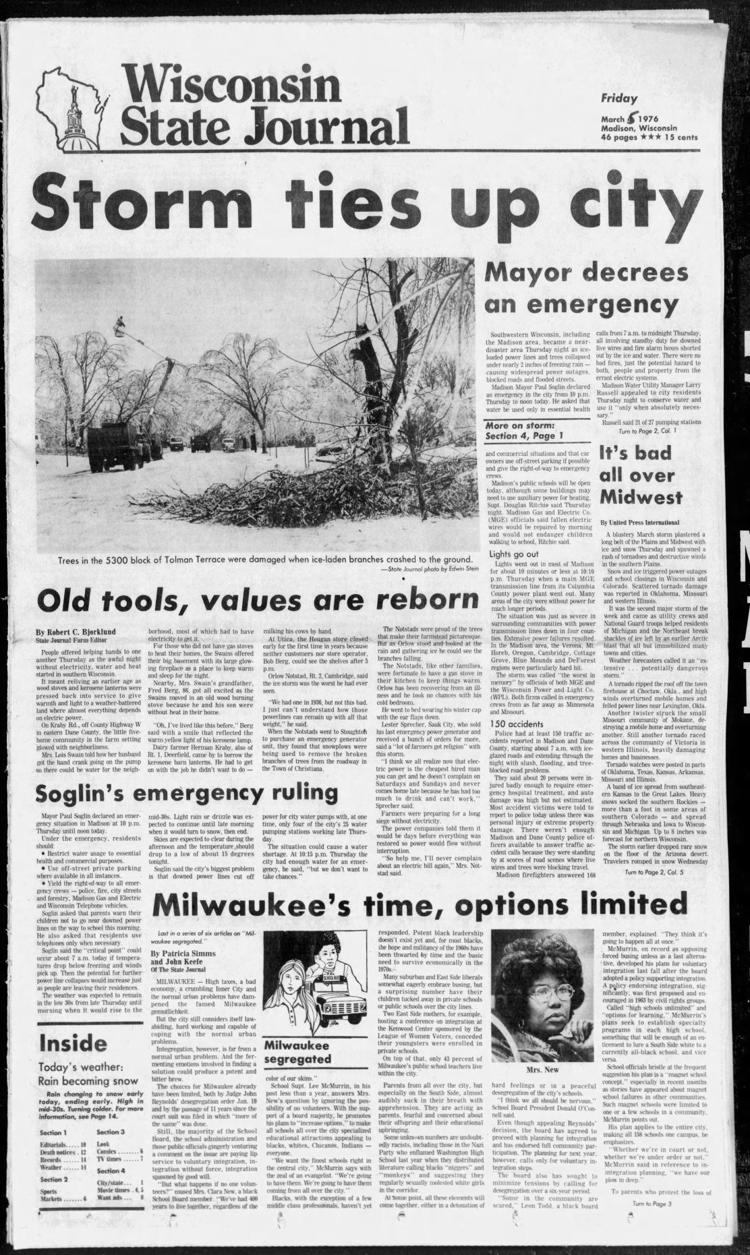 March 1976 ice storm page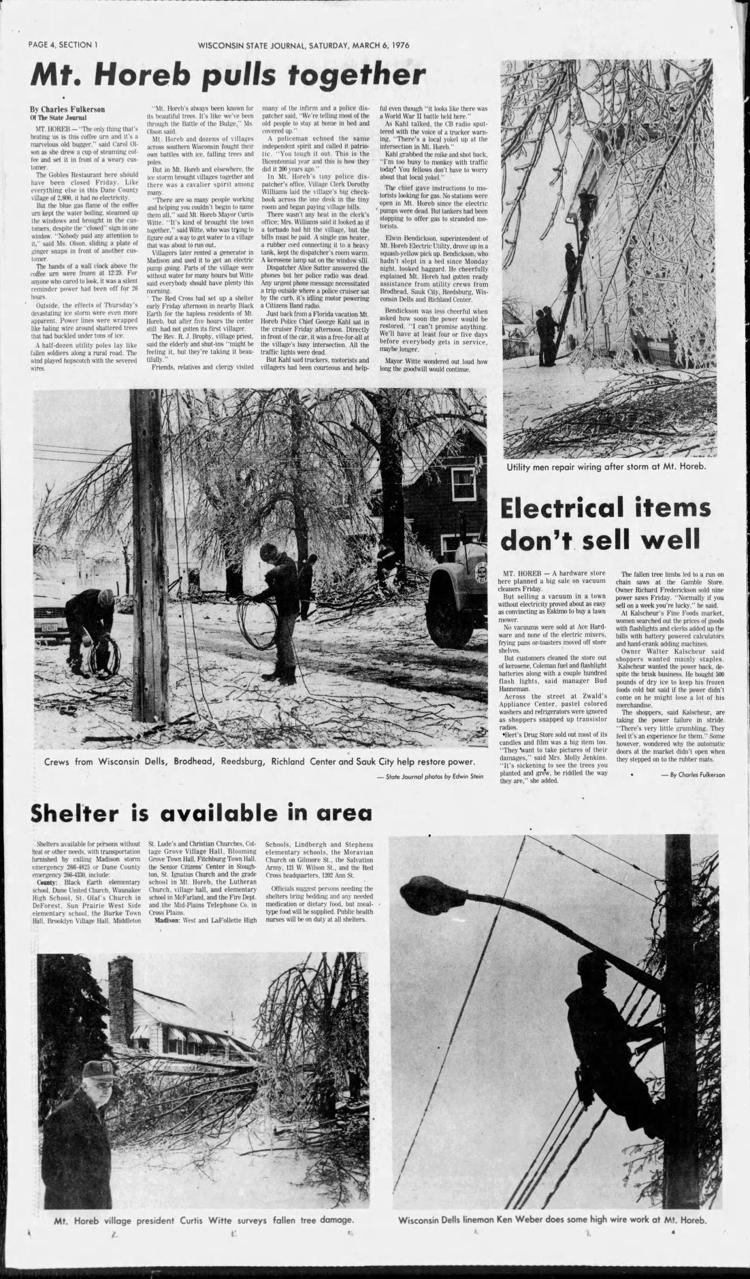 March 1976 ice storm front page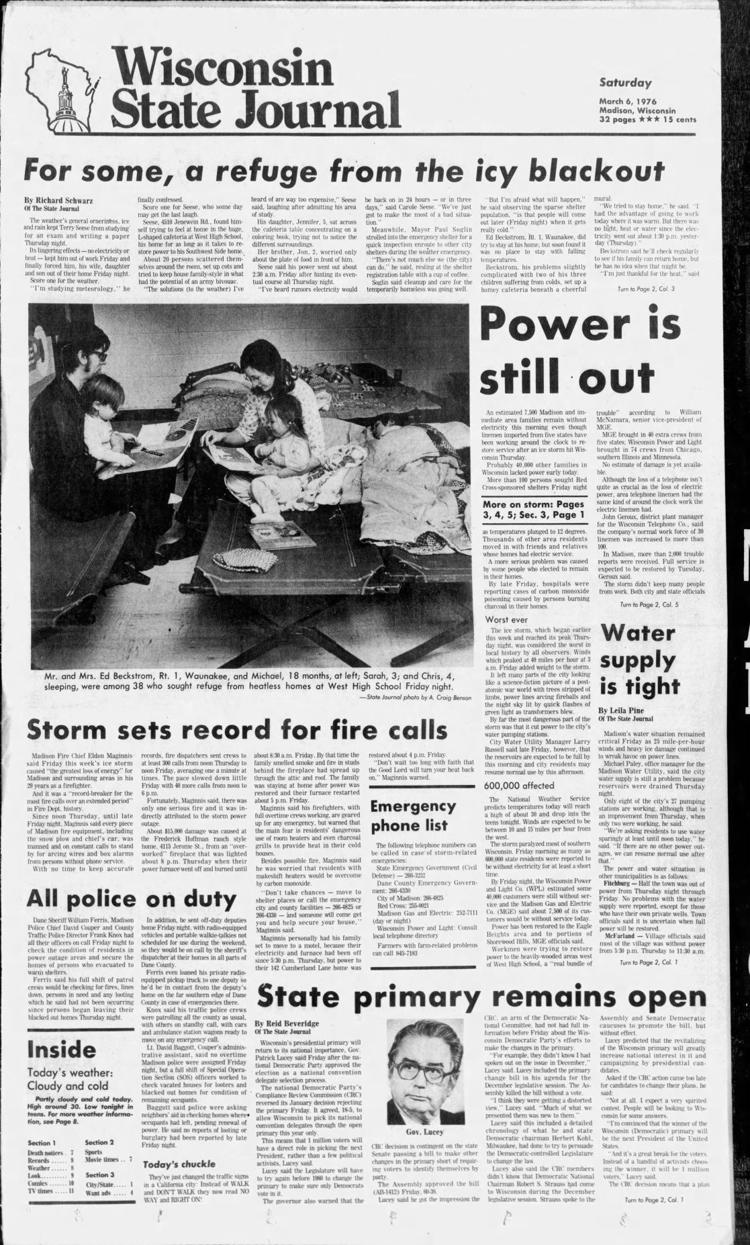 March 1976 ice storm page