A snowstorm will move quickly across Wisconsin on Sunday, delivering just enough wet, heavy snow to cause slippery travel conditions, according to forecasters.
Light snow will overspread the area late Sunday morning and early Sunday afternoon, exiting by late Sunday evening, with 1 to 3 inches of wet, heavier snow expected all across southern Wisconsin, National Weather Service lead forecaster Jaclyn Anderson said.
No more than 3 inches is forecast anywhere in Wisconsin, with the lowest totals in northwest Wisconsin.
The snow will develop Sunday as low pressure tracks from Missouri into Illinois, moving farther to the east Sunday night, AccuWeather said.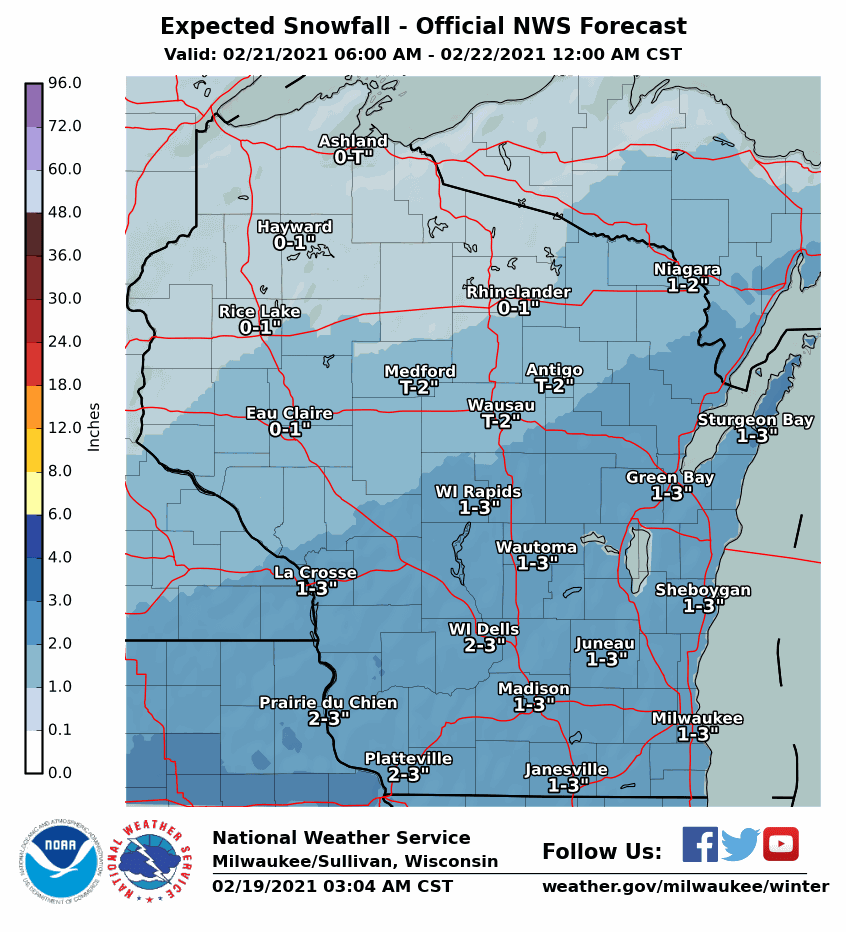 The storm comes with a dramatic change in the weather pattern that will have temperatures returning to normal ranges, AccuWeather said.
"The atmospheric traffic jam that was contributing to a major buckle in the jet stream will break down in the coming days," AccuWeather senior meteorologist Brett Anderson said. "As this (pattern shift) happens, the polar vortex is expected to retreat to northwestern Canada and allow a milder Pacific air to flow across much of the U.S. and southern Canada from this weekend through next week."
Across the northern Plains and Upper Midwest, cities such as International Falls, Minnesota, and Grand Forks, North Dakota, that saw subzero temperatures from Feb. 6 through Feb. 14 will get above freezing with the pattern change.
In Madison on Friday, look for mostly cloudy skies, a high near 19 and west winds at 5 to 10 miles per hour producing wind chill values of 5 below to 5, the Weather Service said.
After an overnight low around 1 below, Saturday should be mostly sunny, with a high near 23 and south winds developing around 5 mph.
After a low overnight Saturday into Sunday around 13, Sunday's forecast features and 80% chance for snow during the day and a 50% chance at night, possibly totaling 1 to 2 inches, with a high near 30 and low around 19.
The Weather Service said quiet weather will follow, with skies over Madison partly sunny Monday, mostly sunny Tuesday, and partly sunny Wednesday and Thursday, with highs near 36, 41, 37 and 31, and lows Monday night through Wednesday night around 29, 27 and 20.
27 Storm Track meteorologist Max Tsaparis forecasts light snow developing around mid-day Sunday and ending at night, with possible totals of 1 to 3 inches, followed by quiet weather.
Tsaparis said highs for Madison Friday through Thursday should be near 20, 24, 30, 37, 41, 37 and 33, and overnight lows around 2 below, 9, 22, 27, 26 and 17.
Thursday's high in Madison was 25 at 4:01 p.m., 7 degrees below the normal high and 37 degrees below the record high of 62 for Feb. 18, set in 2017.
Thursday's low in Madison was 7 at 12:39 a.m., 9 degrees below the normal low and 26 degrees above the record low of 19 below for Feb. 18, set in 1936.
Officially, a trace of precipitation was recorded at the Dane County Regional Airport on Monday, keeping Madison's February total at 0.62 inches, 0.25 inches below normal. The meteorological winter (December through February) precipitation total (rain plus snow converted to liquid) stayed at 3.02 inches, 0.82 inches below normal. The 2021 precipitation total stayed at 1.89 inches, 0.21 inches below normal.
Madison's record precipitation for Feb. 18 is 0.69 inches in 1882.
Officially, a trace of snow was recorded at the Dane County Regional Airport on Thursday, keeping Madison's February total at 7.9 inches, 0.8 inches above normal. For meteorological winter, Madison has received 38.4 inches, 4.9 inches above normal. For the snow season (since July 1), Madison has received 40.7 inches, 3.1 inches above normal.
Madison's record snowfall for Feb. 18 is 4.6 inches in 2000.
Madison's official snow depth is 14 inches.
---
Photos: Remembering 2008 blizzard that shut down area, stranded cars on interstate
Photos: Remembering 2008 blizzard that shut down area, stranded cars on interstate
Stranded on interstate, Feb. 6, 2008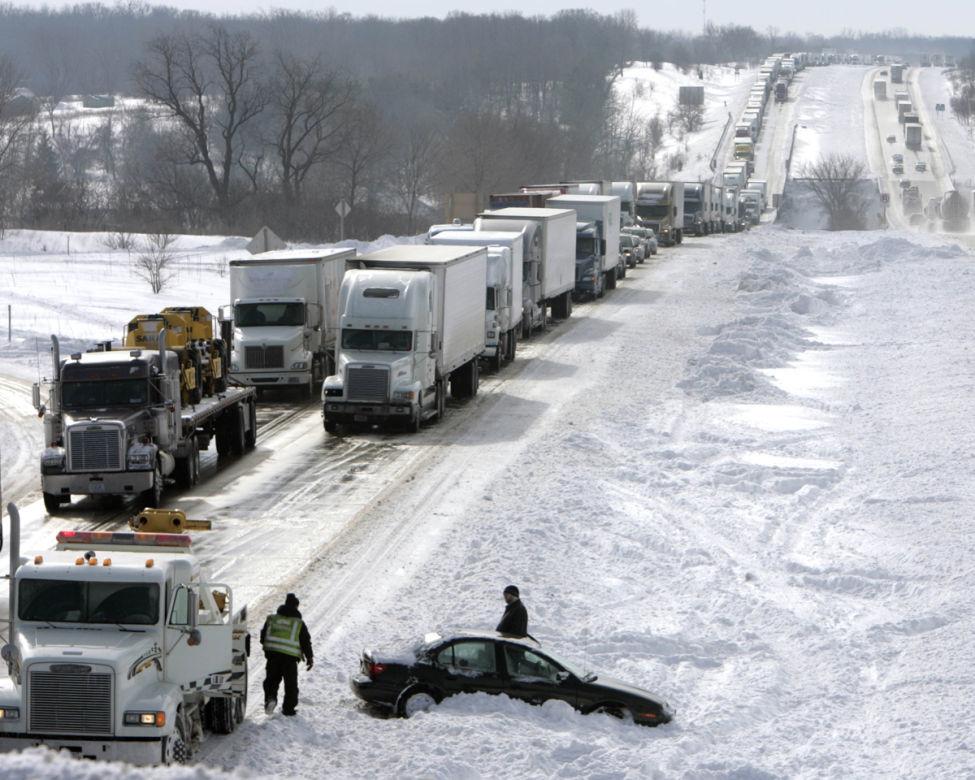 Cow in a blizzard, Feb. 6, 2008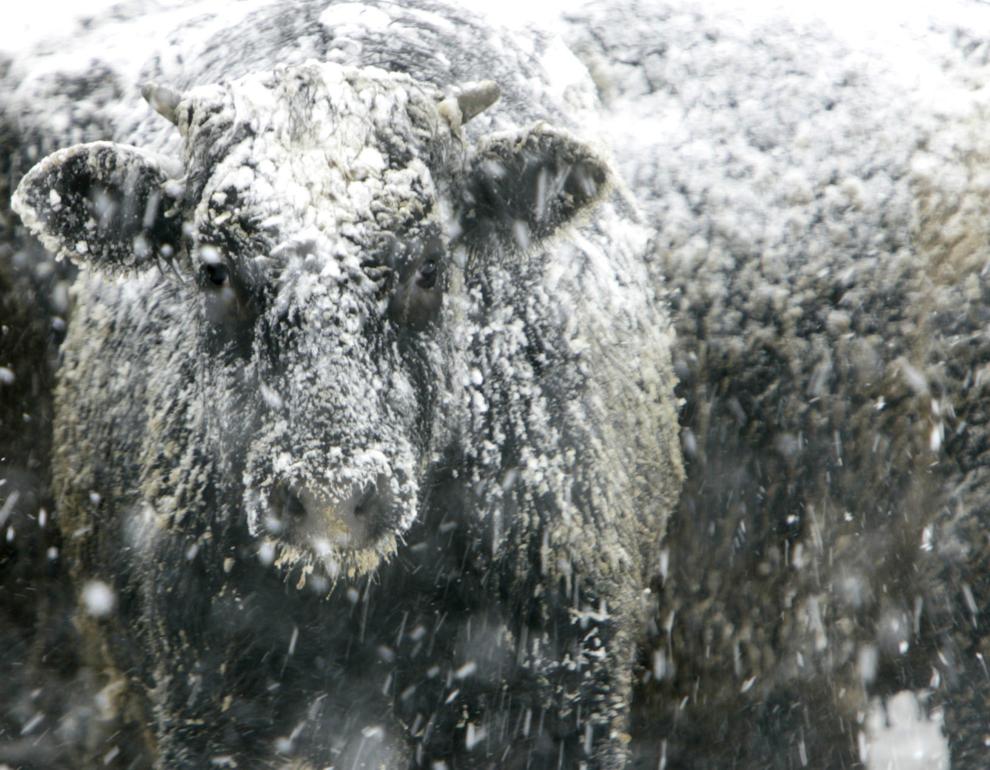 Crossing Parmenter, Feb. 6, 2008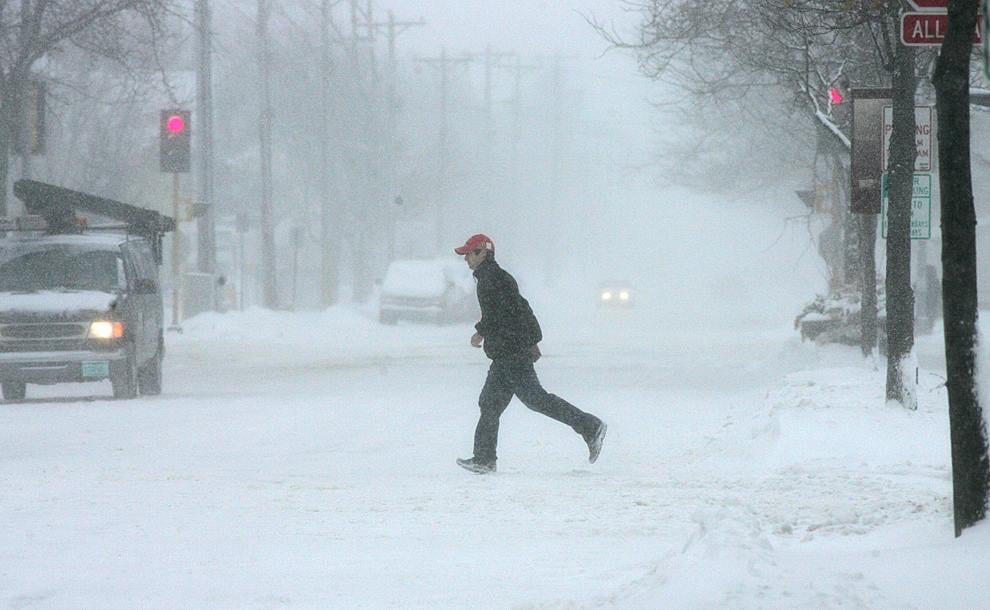 Snowy freight train, Feb. 6, 2008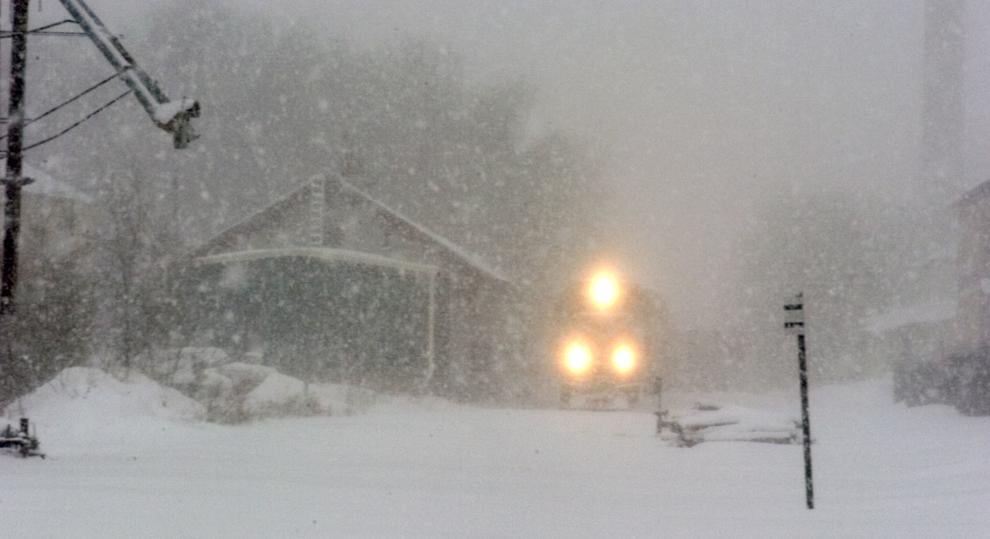 No respite from snow, Feb. 6, 2008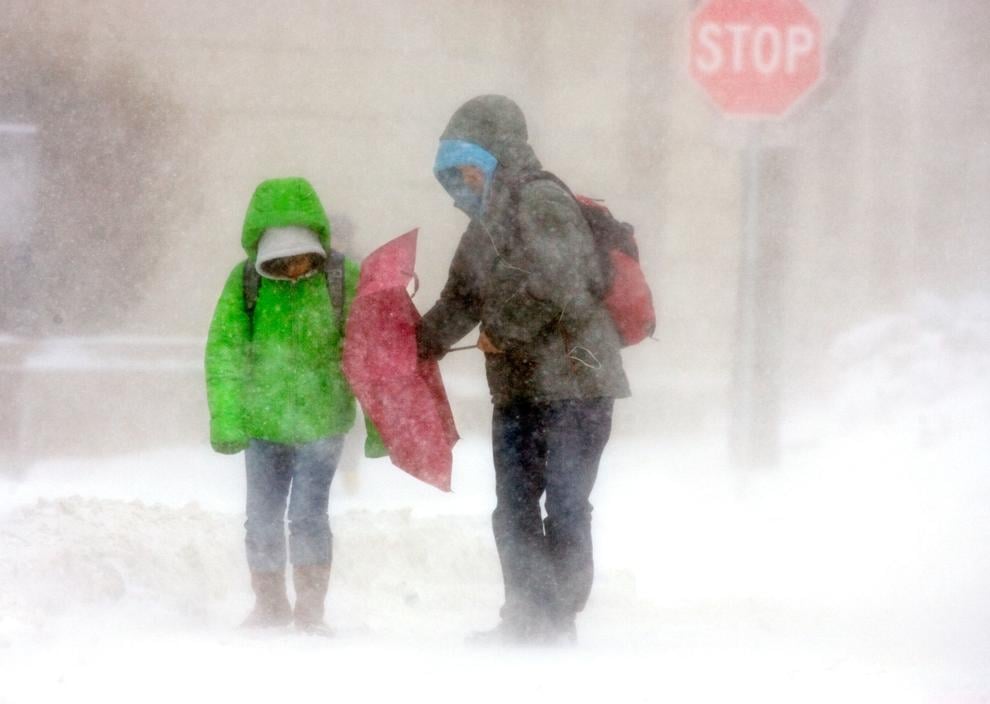 Vehicles slide off road, Feb. 6, 2008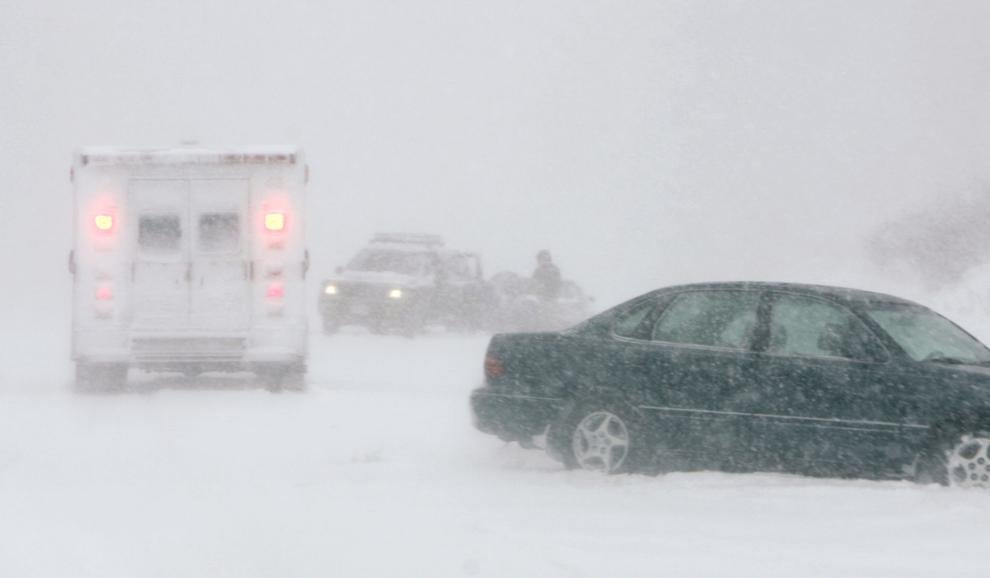 Traversing Park Street, Feb. 6, 2008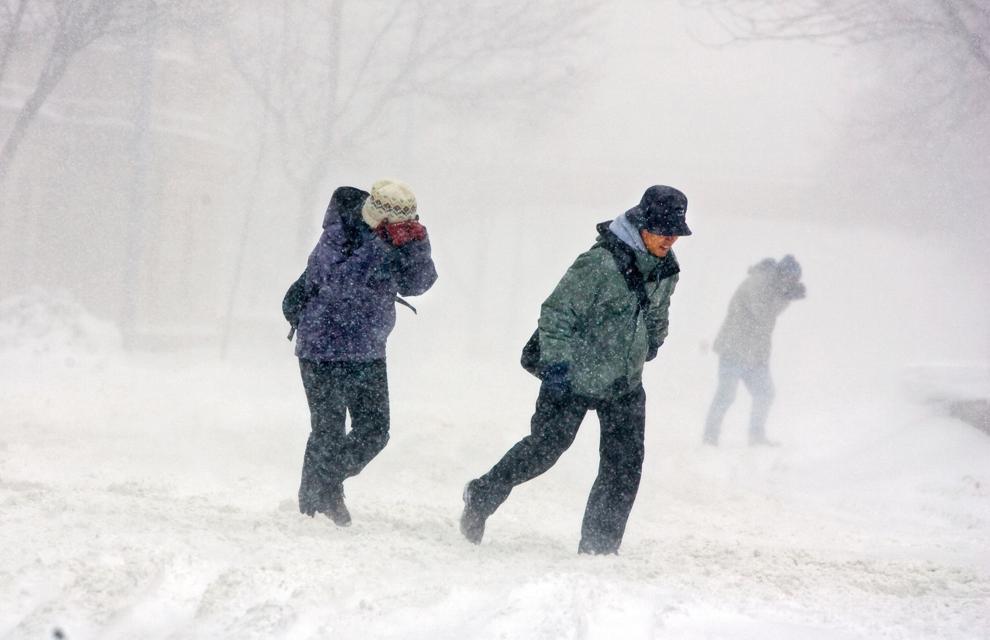 Braving conditions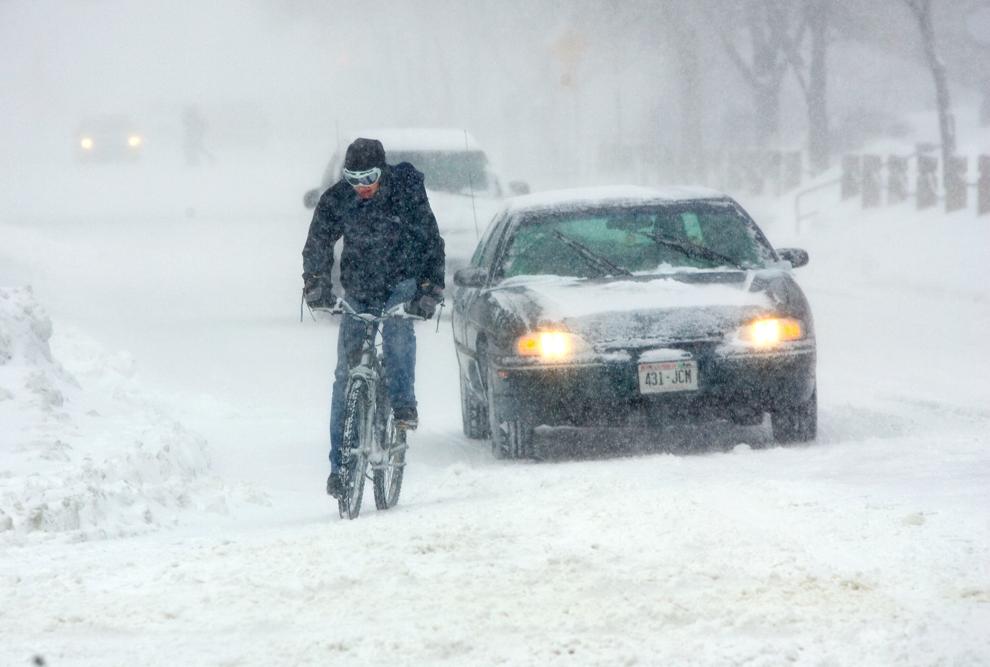 Crossing University Avenue
Going to work, Feb. 6, 2008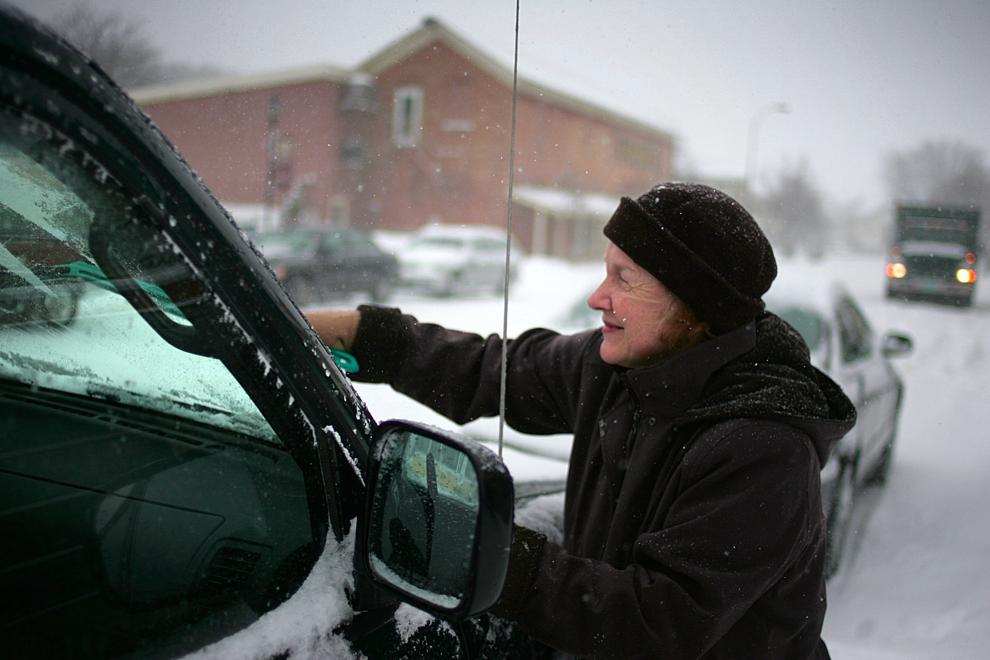 Blowing out, Feb. 7, 2008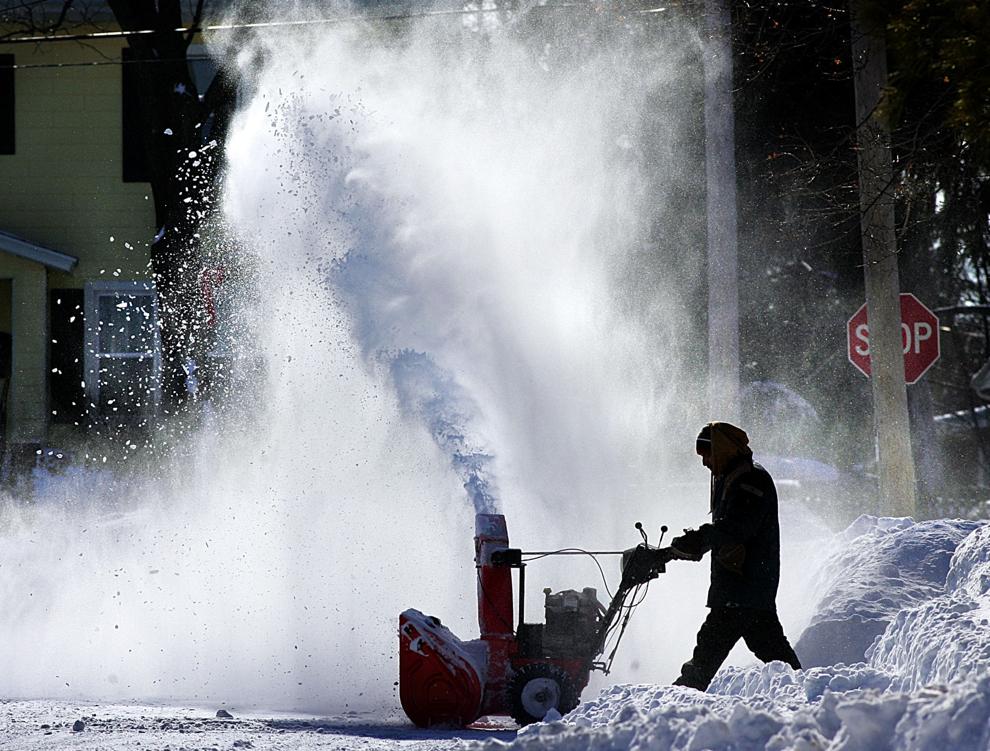 Feb. 7, 2008, front page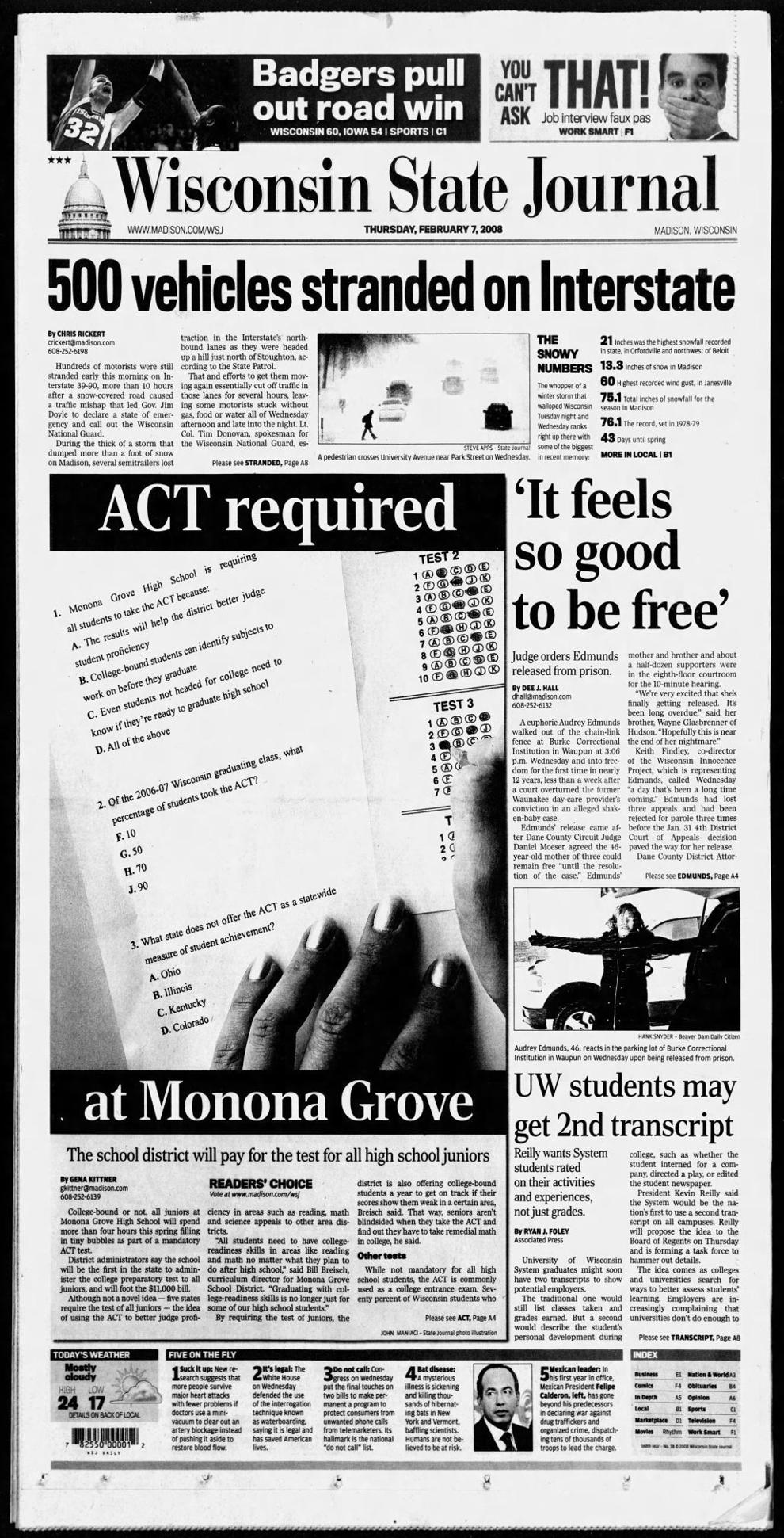 Local section from Feb. 7, 2008