A snowstorm is poised to hit Wisconsin Thursday into Friday, with predicted snow totals continuing to vary widely and winter weather advisories in effect for all but counties southeast of Madison and bordering the Upper Peninsula of Michigan.
The snow is expected to begin Thursday afternoon from east to west and continue into Friday for some, with the highest accumulation rates during the evening and overnight, National Weather Service lead forecaster Jaclyn Anderson said.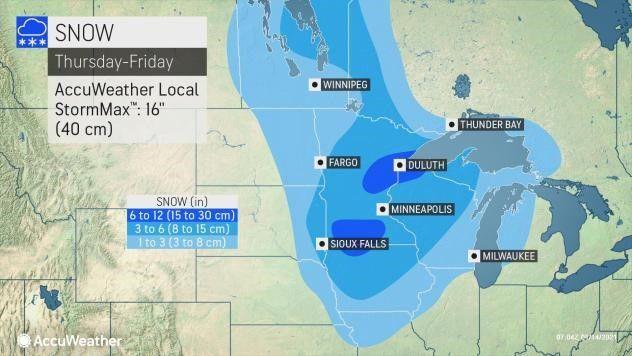 Rain may mix with snow for a few hours near the Lake Michigan shoreline Thursday evening, before switching over to all snow, which will hold down totals there.
As the snow begins to taper off early Friday morning, some freezing drizzle will be possible, and on and off snow showers are expected Friday, with the potential for more persistent snow lingering over portions of east-central Wisconsin, Anderson said.
The highest snow totals are expected north and west of a line from Monroe to Sheboygan, the Weather Service said.
Forecast snow totals include 2 to 5 inches in Madison and Janesville, 3 to 6 inches in Wisconsin Dells, 3 to 7 inches in Mineral Point, 4 to 7 inches in La Crosse and Eau Claire, 3 to 5 inches in Wausau, 2 to 5 inches in Green Bay, and a trace to 2 inches in Racine.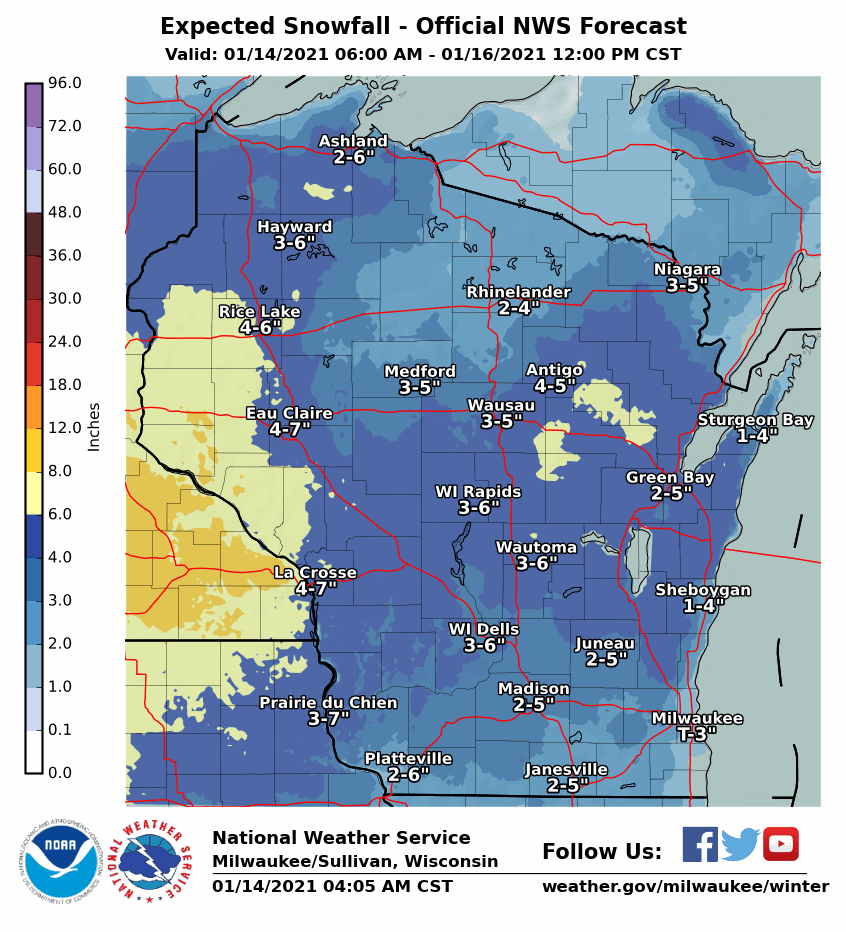 The storm system raced across the southern Canada Prairies Wednesday night and then will hit the Great Lakes on Thursday, where it is forecast to stall and unload snow into Friday from the eastern parts of the Dakotas and northeastern Nebraska to northwestern Ontario, AccuWeather said.
"The heaviest snow, on the order of 6-12 inches with an AccuWeather Local StormMax of 16 inches, is forecast from northeastern Minnesota and northwestern Wisconsin to part of the Upper Peninsula of Michigan," AccuWeather Senior Meteorologist Brett Anderson said.
For south-central Wisconsin, the winter weather advisory runs from noon Thursday through 6 a.m. Friday, the Weather Service said.
In Madison on Thursday, look for snow and freezing rain before 3 p.m., rain and snow between 3 p.m. and 4 p.m., then snow after 4 p.m., with little to no ice accumulation expected, possible daytime snow accumulation of less than an inch, a high near 34 and southeast winds at 5 to 10 miles per hour.
Overnight, snow could mix with freezing rain before 5 a.m., with possible accumulation of 1 to 2 inches, and a low around 29.
The Weather Service said chances for precipitation are 40% in the form of snow Friday, 40% in the form of snow and freezing rain Friday night, 30% for snow showers Saturday before noon, 20% percent for snow showers Sunday, 50% for snow showers Monday, and 30% for snow showers Tuesday.
Skies over Madison should be cloudy Friday, mostly cloudy Saturday, cloudy Sunday, mostly cloudy Monday and Tuesday, and partly sunny Wednesday, with highs near 33, 32, 27, 27, 28 and 29, and lows Friday night through Tuesday night around 26, 22, 15, 18 and 17.
27 Storm Track meteorologist Max Tsaparis forecasts a rain/snow mix developing Thursday afternoon, turning to all snow in the evening; snow showers overnight; scattered light snow or flurries Friday, with storm totals of 1 to 4 inches; possible flurries Saturday through Tuesday.
Tsaparis said highs for Madison Thursday through Wednesday should be near 36, 34, 32, 28, 25, 26 and 27, and overnight lows around 30, 27, 20, 15, 13 and 14.
Wednesday's high in Madison was 39 at 3:37 p.m., 13 degrees above the normal high and 14 degrees below the record high of 53 for Jan. 13, set in 1961.
Wednesday's low in Madison was 27 at 4:09 a.m., 16 degrees above the normal low and 49 degrees above the record low of 22 below for Jan. 13, set in 1916.
No precipitation was recorded at the Dane County Regional Airport on Wednesday, leaving Madison's January and 2021 total at 0.04 inches, 0.49 inches below normal. The meteorological winter (December through February) precipitation total (rain plus snow converted to liquid) stayed at 1.17 inches, 1.1 inches below normal.
Madison's record precipitation for Jan. 13 is 1.21 inches, set in 1910.
With no snow on Wednesday, Madison's January and 2021 snow total stayed at 1.1 inches, 4.2 inches below normal. For meteorological winter, Madison has received 14.6 inches, 4.2 inches below normal. For the snow season (since July 1), Madison has received 16.9 inches, 6 inches below normal.
Madison's record snowfall for Jan. 13 is 7.3 inches, set in 1979.
Madison's official snow depth is 6 inches.
---
Photos: Remembering huge snowstorm that hit Madison in April 1973
Photos: Remembering huge snowstorm that hit Madison in April 1973
Front page of the Wisconsin State Journal, April 10, 1973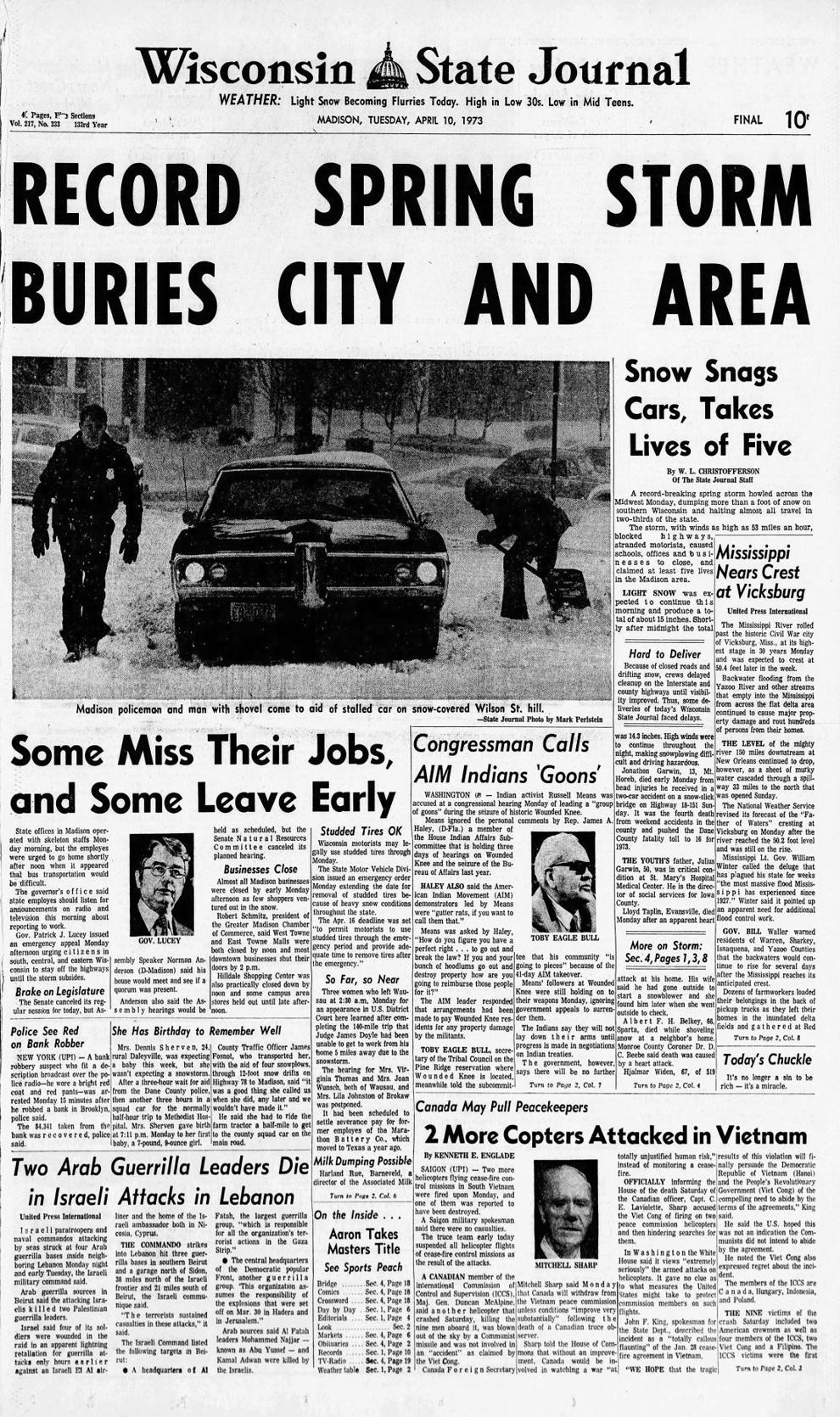 April 1973 snowfall
April 1973 snowfall
April 1973 snowfall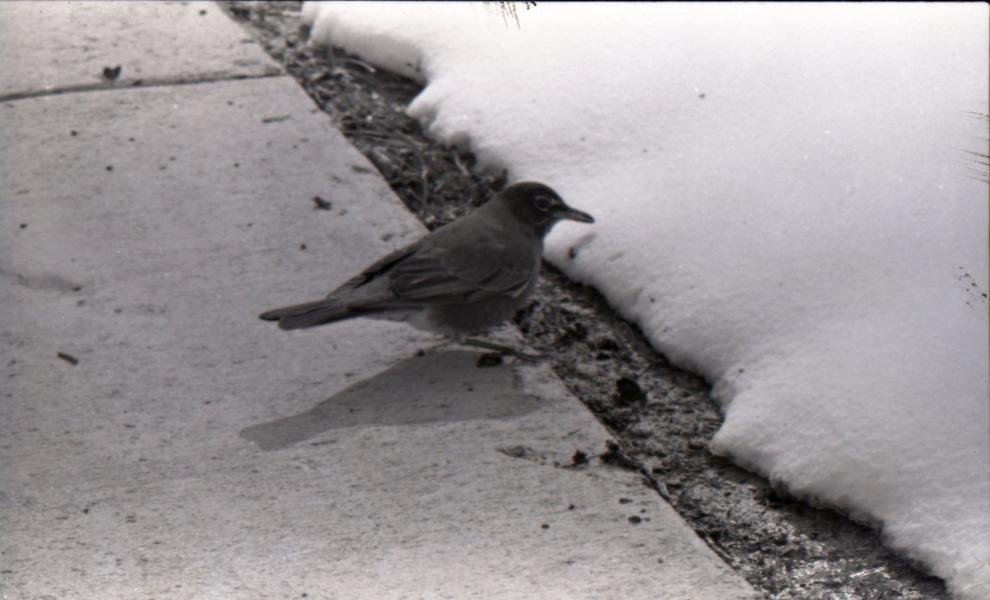 April 1973 snowfall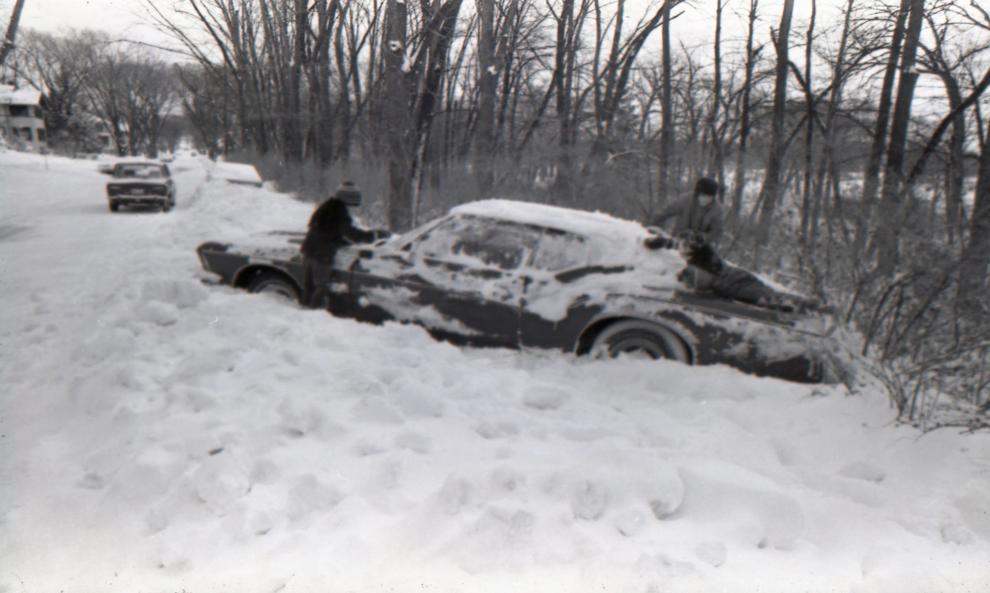 April 1973 snowfall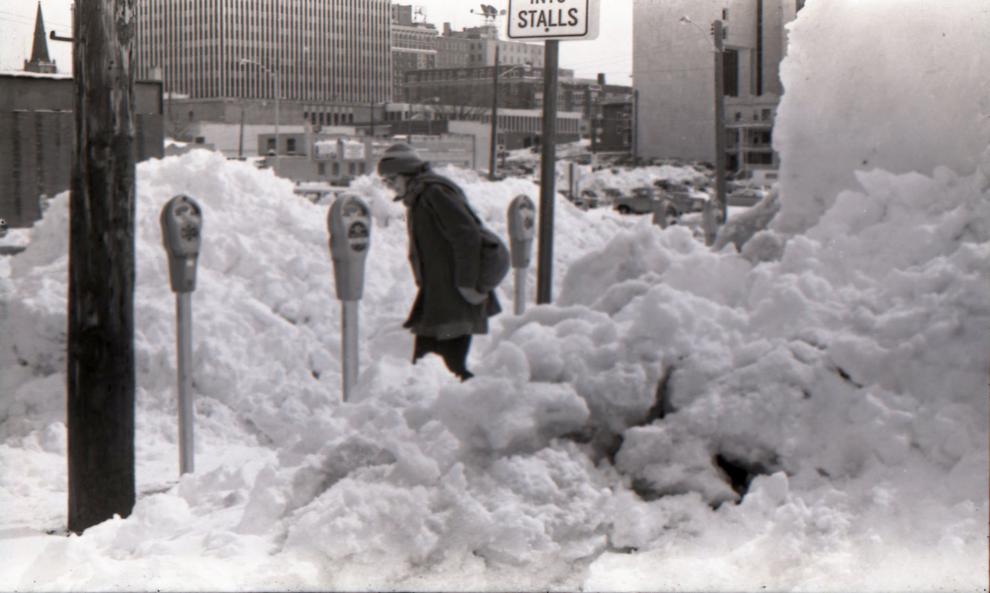 April 1973 snowfall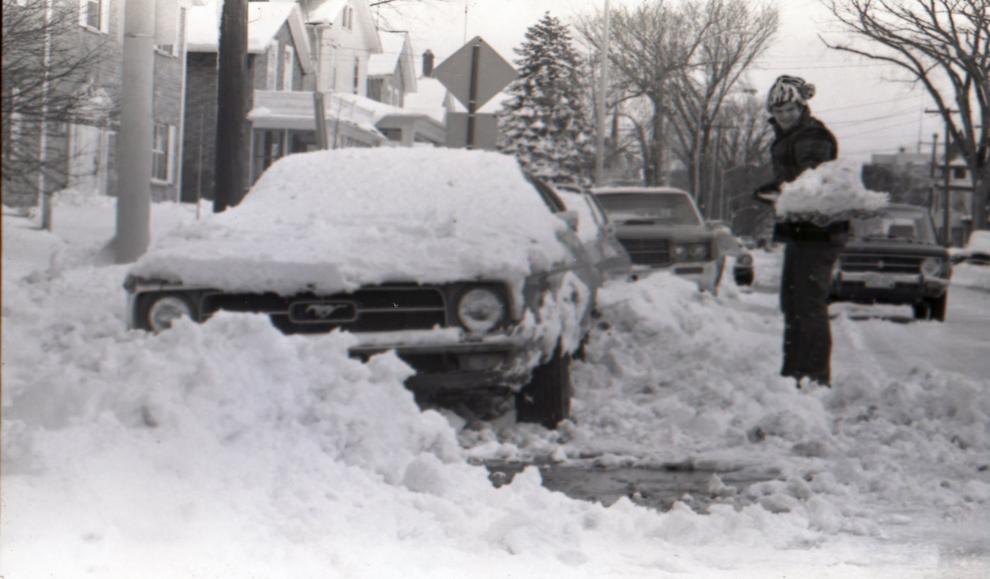 April 1973 snowfall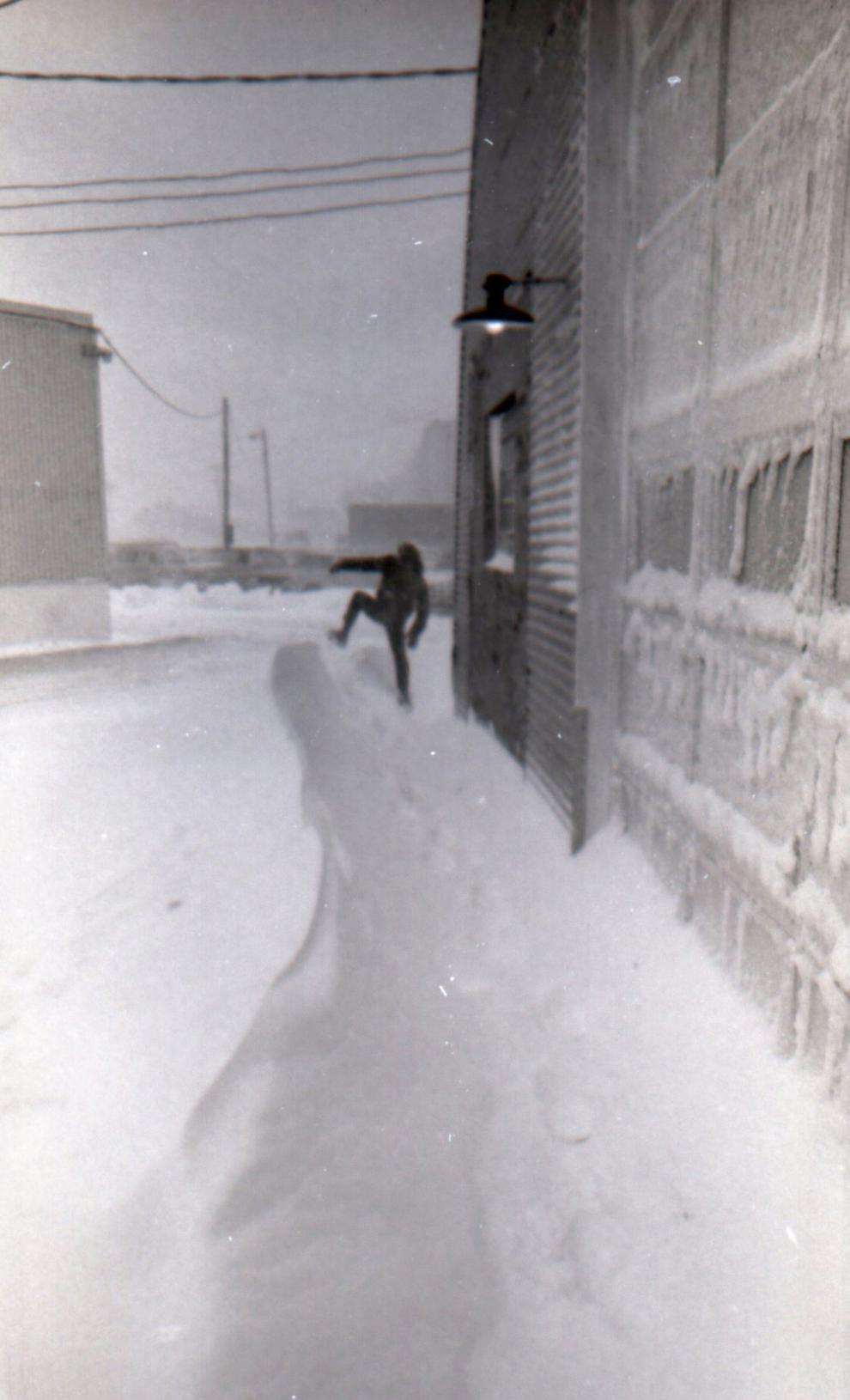 April 1973 snowfall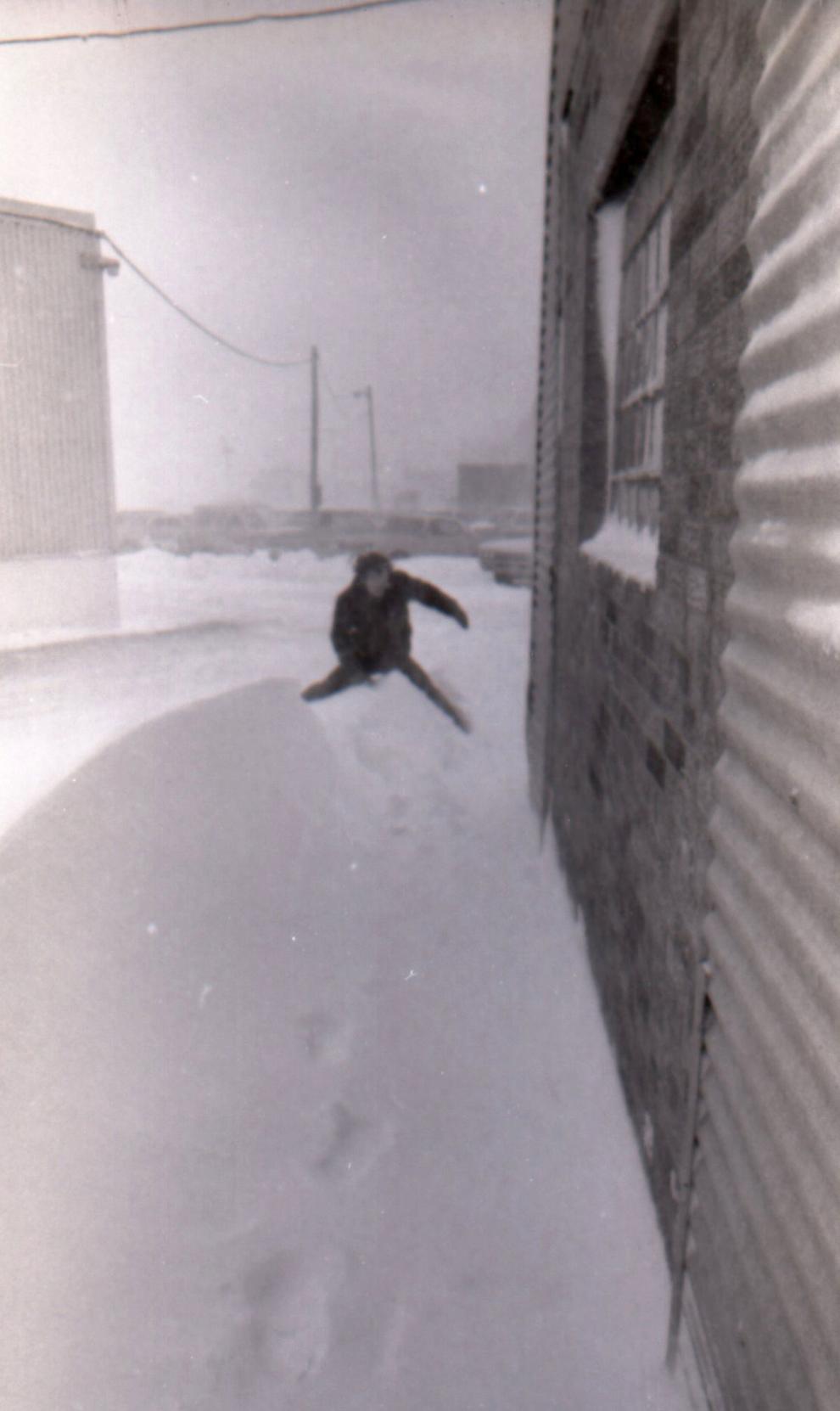 April 1973 snowfall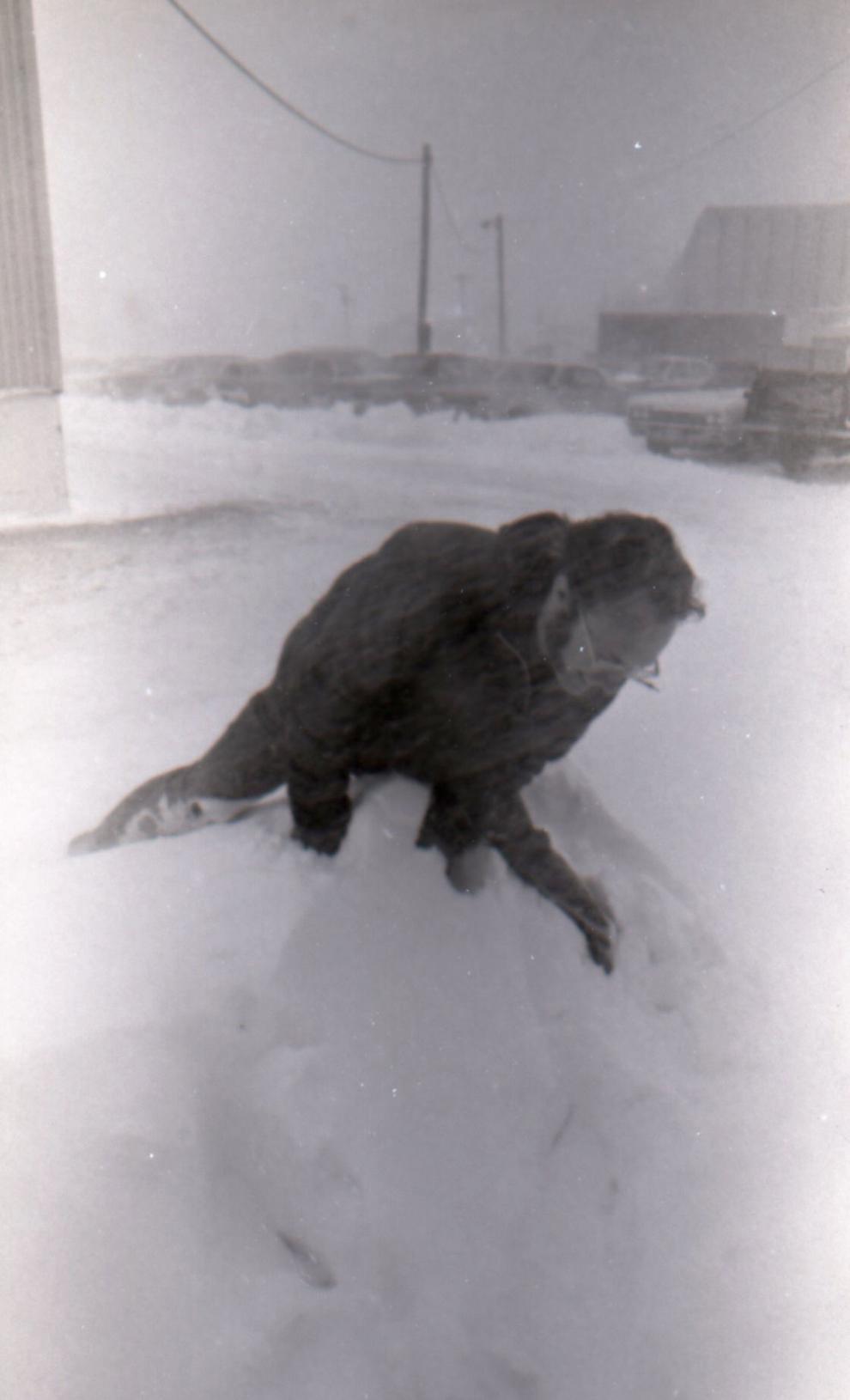 April 1973 snowfall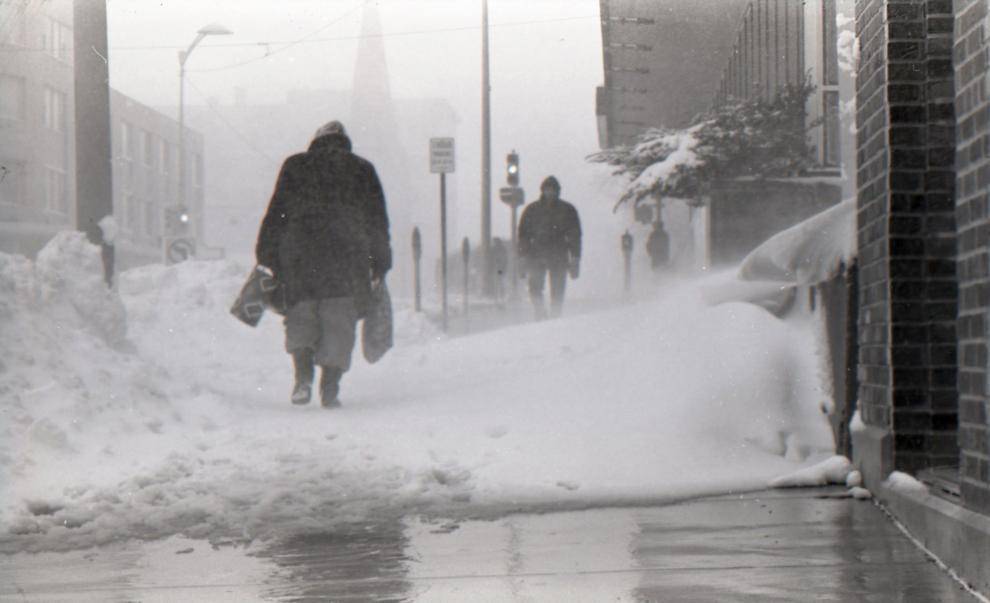 April 1973 snowfall