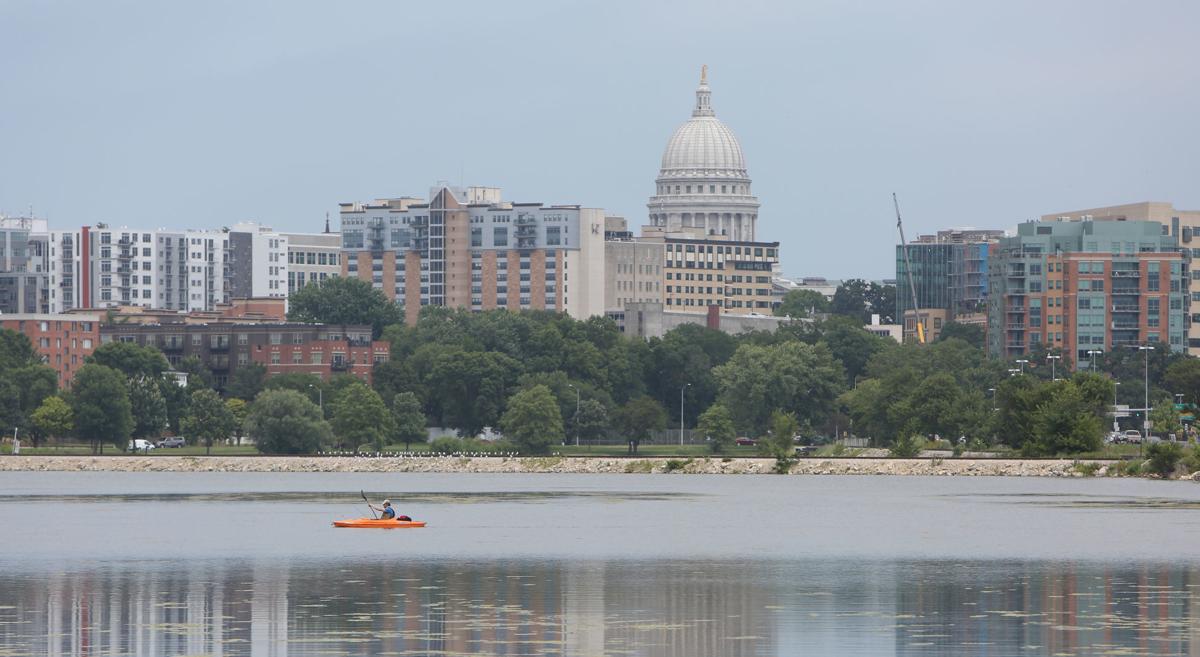 Slow no-wake orders have been added for Lake Mendota and Lake Kegonsa, and rain damage has closed the Columbia County Shooting Range.
Slow no-wake orders were issued last week by Dane County for Lake Monona and Lake Waubesa and remain in effect.
Officially, 39.74 inches of precipitation has been recorded at the Dane County Regional Airport for 2019 through Wednesday, 11.63 inches above normal. Just since Sept. 1, the 10.15 inches is more than triple the normal 3.29 inches.
Dane County said the heaviest rains this week fell in northern Dane County, which is contributing to a rise of about 10 inches for Lake Mendota, with more possible as run-off enters the lake.
While levels of the four Yahara lakes are high, they remain below 2018 peaks.
On dry days, given reduced plant growth in the Yahara River in the fall season, the lakes should be able to drop up to a half-inch per day, given current flow rates, the county said, adding that aquatic plant harvesters remain in the Yahara River to ensure maximum flows.
Meanwhile, the state Department of Natural Resources said it closed the Columbia County Shooting Range on Wednesday due to Tuesday's torrential rains causing mudslides and washouts, leaving "significant backstop degradation" at all ranges at the facility.
Last week, the DNR closed the 25-foot handgun range for public safety reasons while the facility's other ranges remained open for public use.
However, users now are asked to seek other options while storm damage repairs are made. DNR said its staff will work with contractors to make the repairs as quickly as possible, noting that fall is a popular time for range use.
Be the first to know
Get local news delivered to your inbox!