Severe weather is not expected, but much-needed locally heavy rain is possible as showers and thunderstorms finally reach southern Wisconsin later on Monday, according to forecasters.
For meteorological spring (March through May), Madison has had 2.85 inches of precipitation, 2.96 inches below normal, while the 4.98 inches for 2021 is 3.51 inches below normal.
Showers and storms dumped 1 to 3 inches of rain to the north as close as a line from Prairie du Chien to Wisconsin Dells to Sheboygan on Sunday into early Monday, the National weather Service said.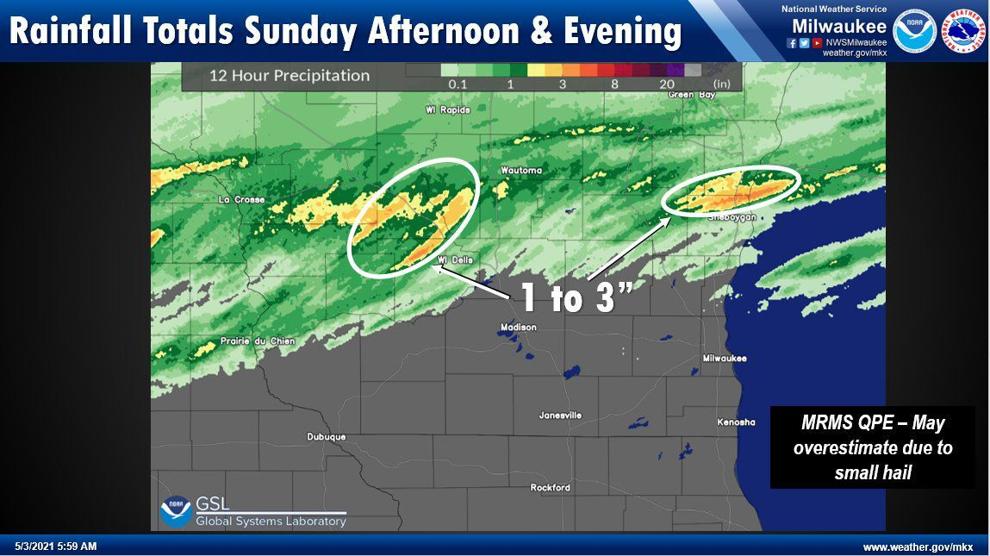 Storms are possible Monday morning, mainly across south-central Wisconsin, and in the afternoon and evening, a line of showers and storms is expected to develop across south-central and east-central Wisconsin, and track across southeast Wisconsin late this evening, the Weather Service,
After a summer-like weekend, a cooldown is expected across portions of the Midwest and Northeast this week that will make it feel more like early April instead of early May, AccuWeather said.
"Many locations could see temperatures drop below 32 degrees during the overnight hours on Tuesday, posing the risk for a frost, especially in normally colder spots," AccuWeather Meteorologist Alyssa Smithmyer said.
In Madison on Monday, there's an 80% chance for showers and storms, mainly after 3 p.m., with possible rain totals of a quarter- to half-inch, a high near 71 and south winds around 10 miles per hour, the Weather Service said.
The chance for showers and storms continues at 80% overnight, with possible rain totals of a quarter- to half-inch again, as the low falls to around 45.
Tuesday should be mostly cloudy, with a high near 57 and northwest winds around 15 mph.
After a low overnight Tuesday into Wednesday around 38, Wednesday's forecast features sunny skies, a high near 60 and north winds around 10 mph.
The Weather Service said chances for showers return at 20% Wednesday night, 30% Thursday and Thursday night, 20% Friday night, 40% Saturday and Saturday night, and 30% Sunday.
Skies over Madison should be partly sunny Thursday, mostly sunny Friday, and partly sunny Saturday and Sunday, with highs near 58, 59, 60 and 61, and lows Wednesday night through Saturday night around 42, 39, 40 and 44.
27 Storm Track meteorologist Max Tsaparis forecasts scattered showers and storms on Monday, especially later in the day; possible scattered showers Thursday; and a chance of rain Saturday and again Sunday.
Tsaparis said highs for Madison Monday through Sunday should be near 70, 57, 62, 58, 59, 56 and 55, and overnight lows around 45, 39, 42, 39, 41 and 42.
Sunday's high in Madison was 84 at 2:45 p.m., 20 degrees above the normal high and 5 degrees below the record high of 89 for May 2, set in 1959.
Sunday's low in Madison was 59 at 11:59 p.m., 17 degrees above the normal low and 36 degrees above the record low of 23 for May 2, set in 1978.
A trace of precipitation was recorded at the Dane County Regional Airport on Sunday, keeping Madison's May precipitation total (rain plus snow converted to liquid) at a trace, 0.21 inches below normal. The meteorological spring (March through May) total stayed at 2.85 inches, 2.96 inches below normal. The 2021 total stayed at 4.98 inches, 3.51 inches below normal.
Madison's record precipitation for May 2 is 1.82 inches in 1871.
Madison has had no snow in May.
Madison's record snowfall for May 2 is 1.9 inches in 1945.
From the archives: Deadly tornado leveled Barneveld in 1984
Barneveld aerial, 1984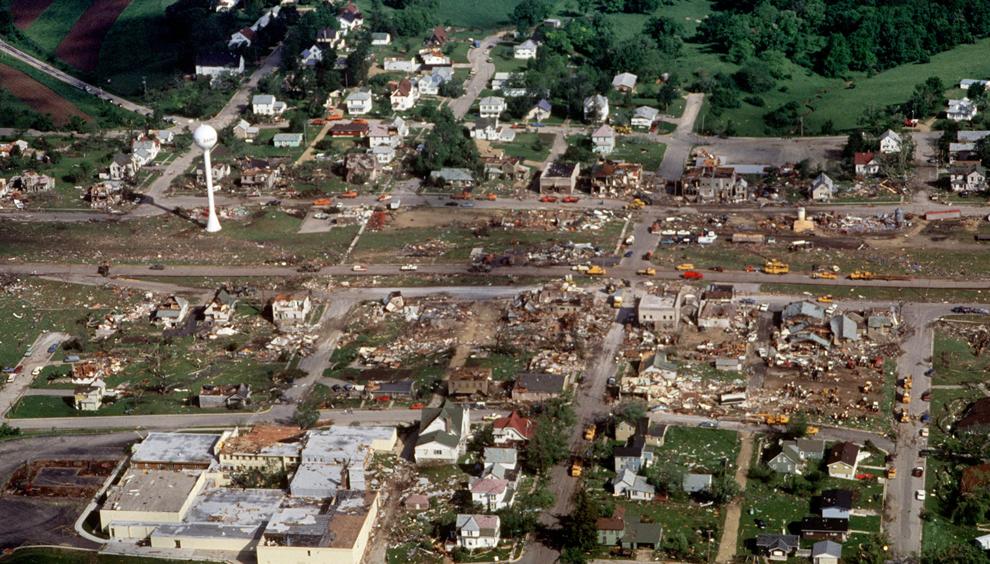 Barneveld car lot, 1984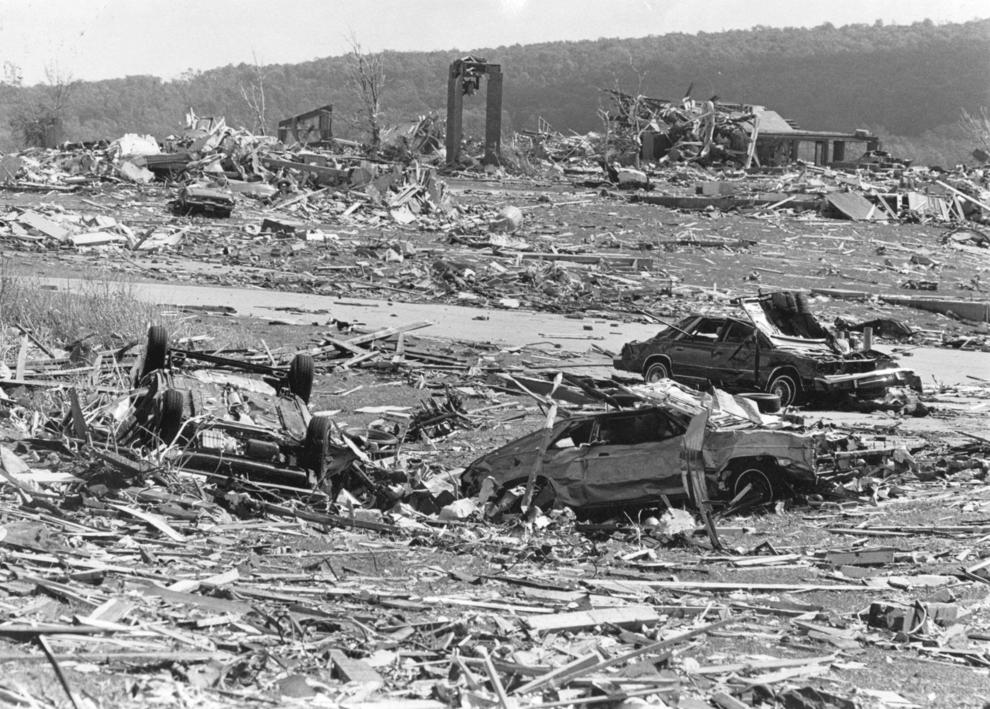 Lutheran church in Barneveld, 1984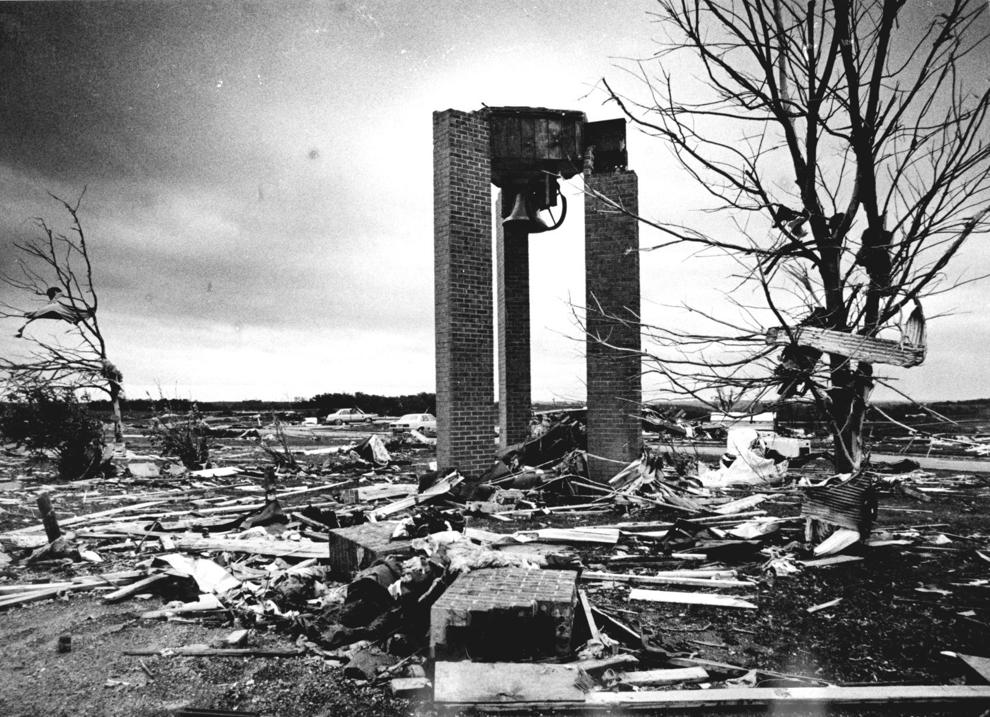 Barneveld tornado wreckage, 1984
Barneveld tornado, view of downtown, 1984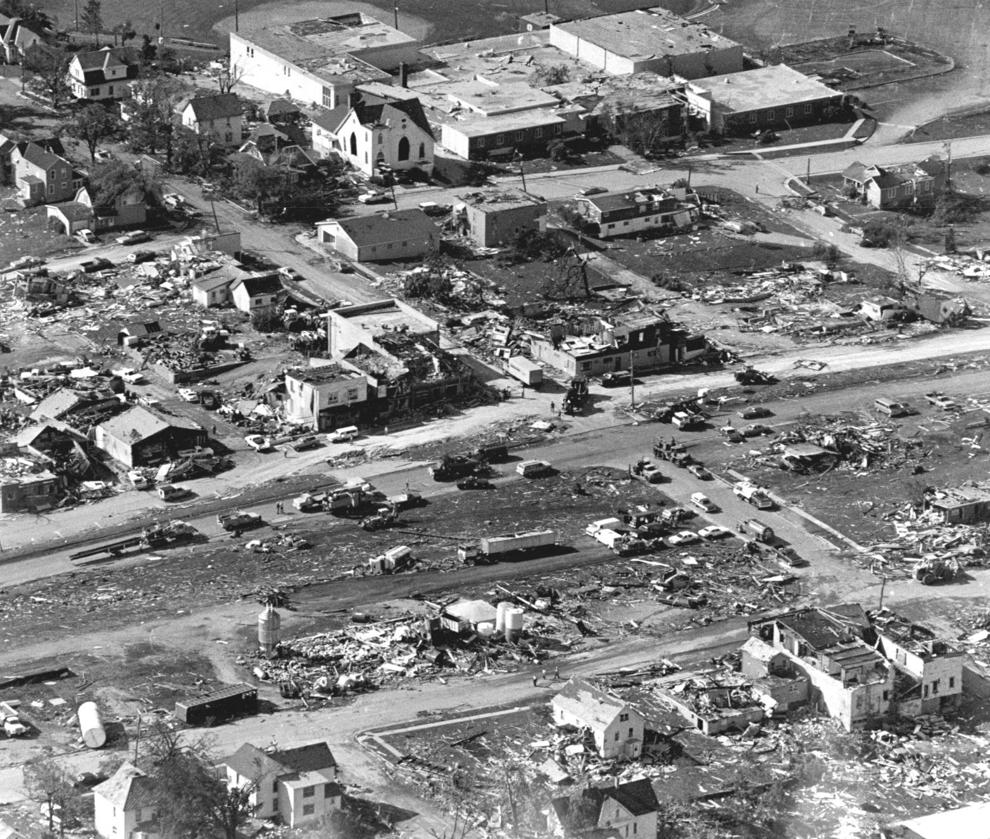 Barneveld aftermath, 1984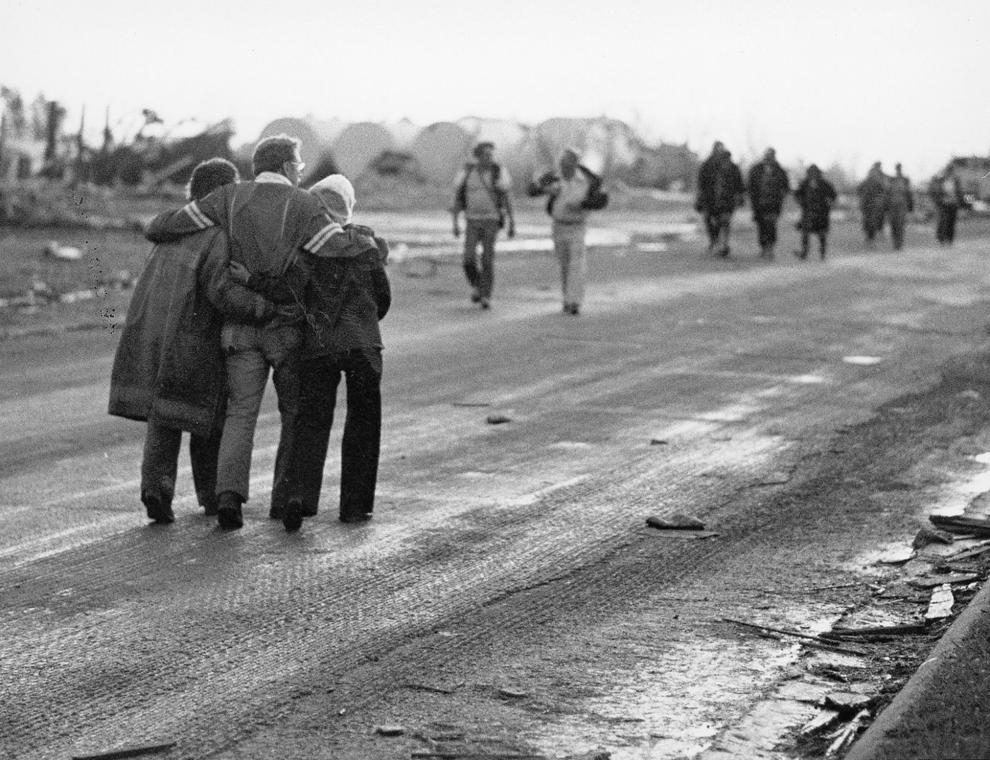 Barneveld tornado rescue, 1984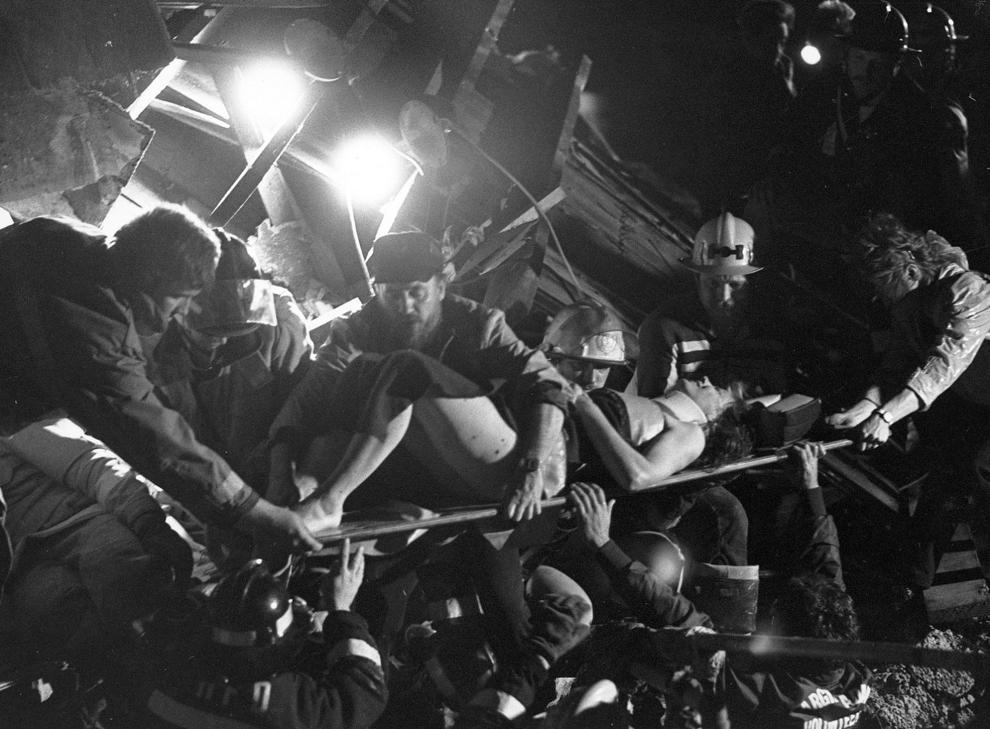 Barneveld tornado devastation, 1984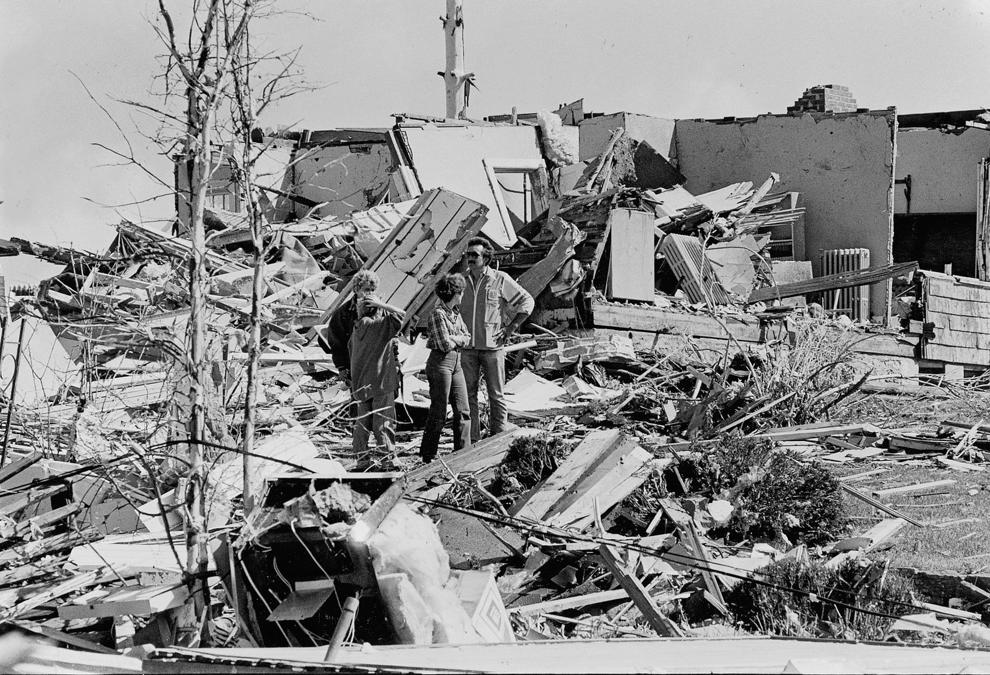 Barneveld tornado, 1984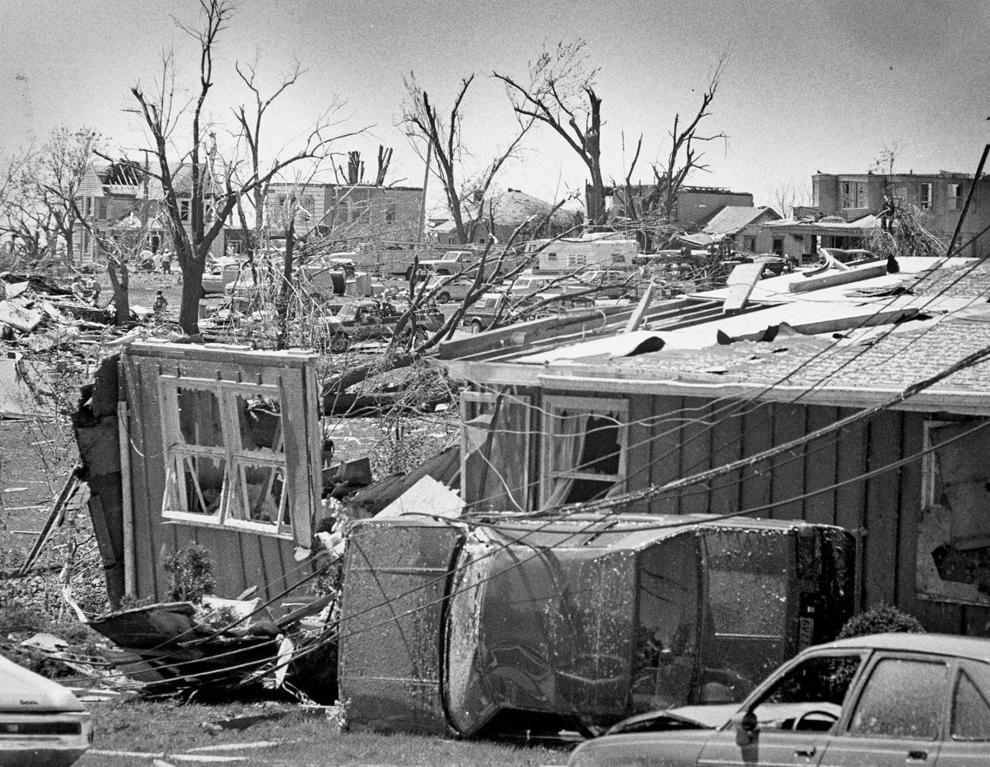 Barneveld power line, 1984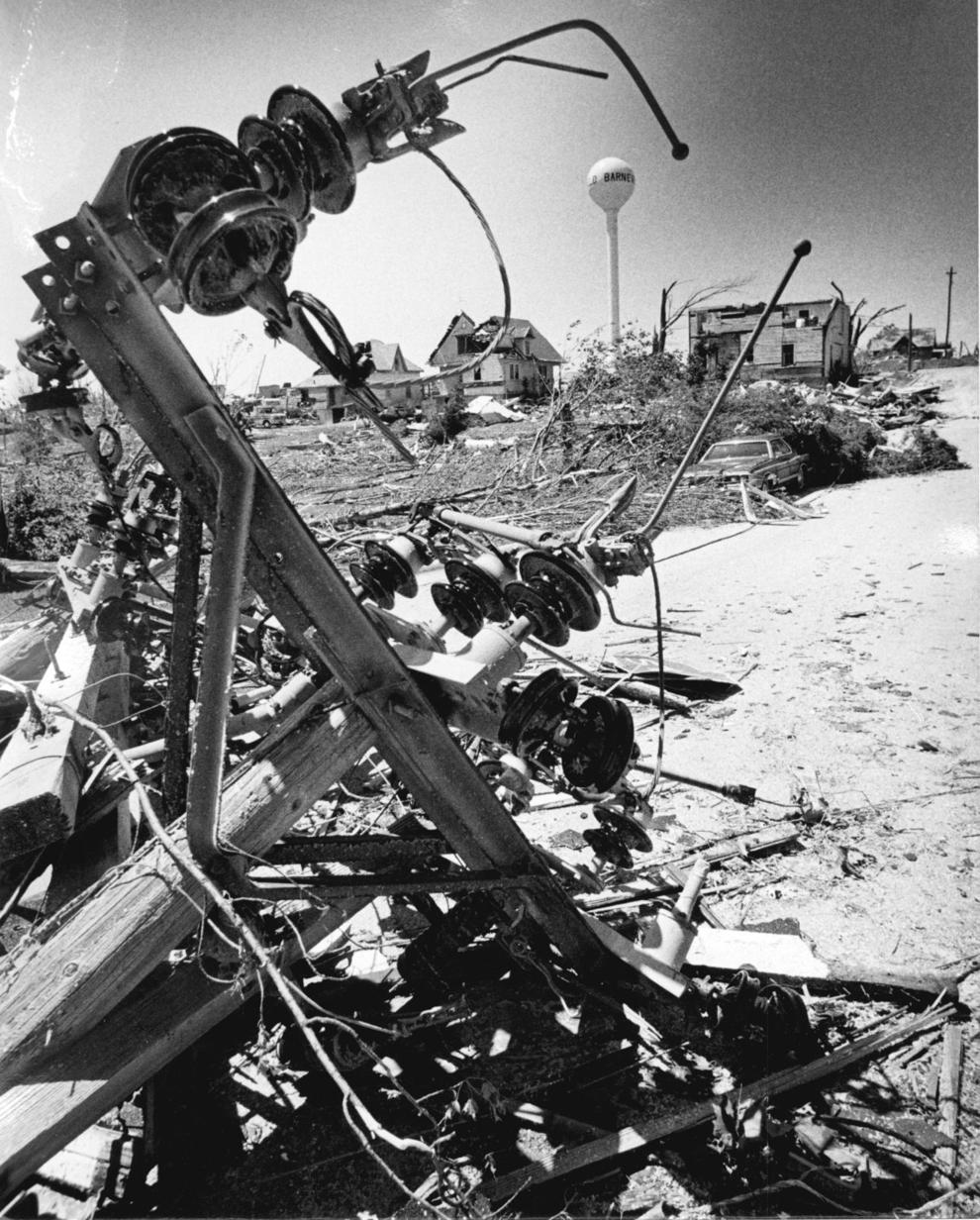 Barneveld aerial view, 1984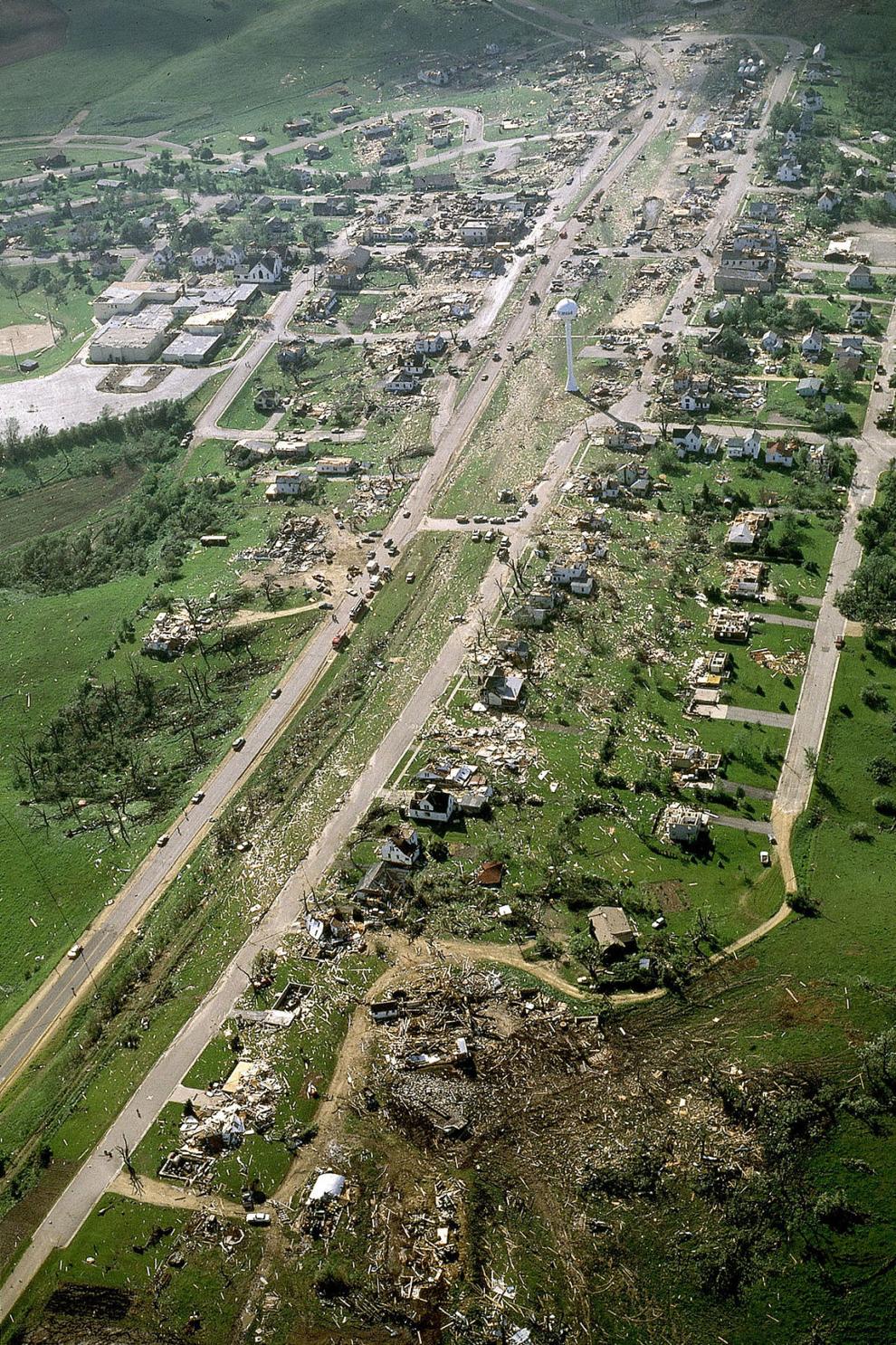 Barneveld damage, 1984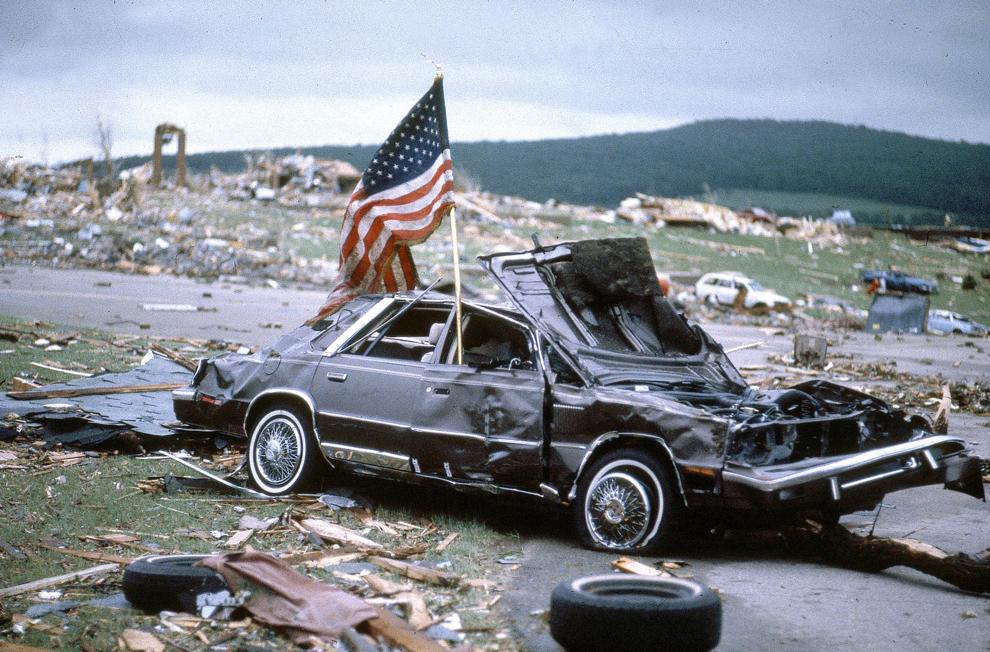 Barneveld tornado aerial, 1984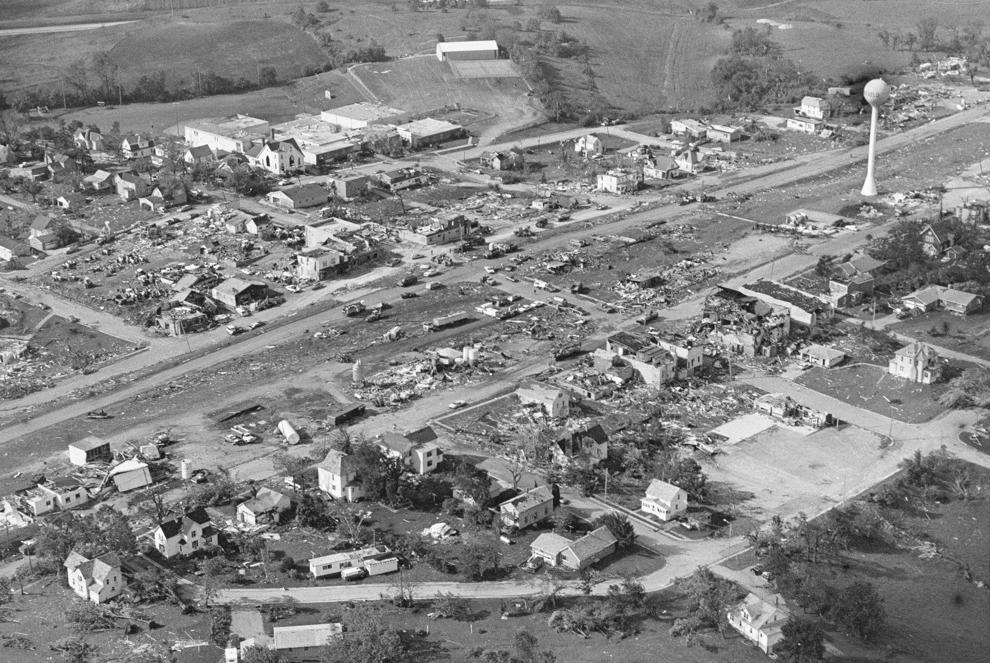 Barneveld town meeting, 1984
Arneson home, 1984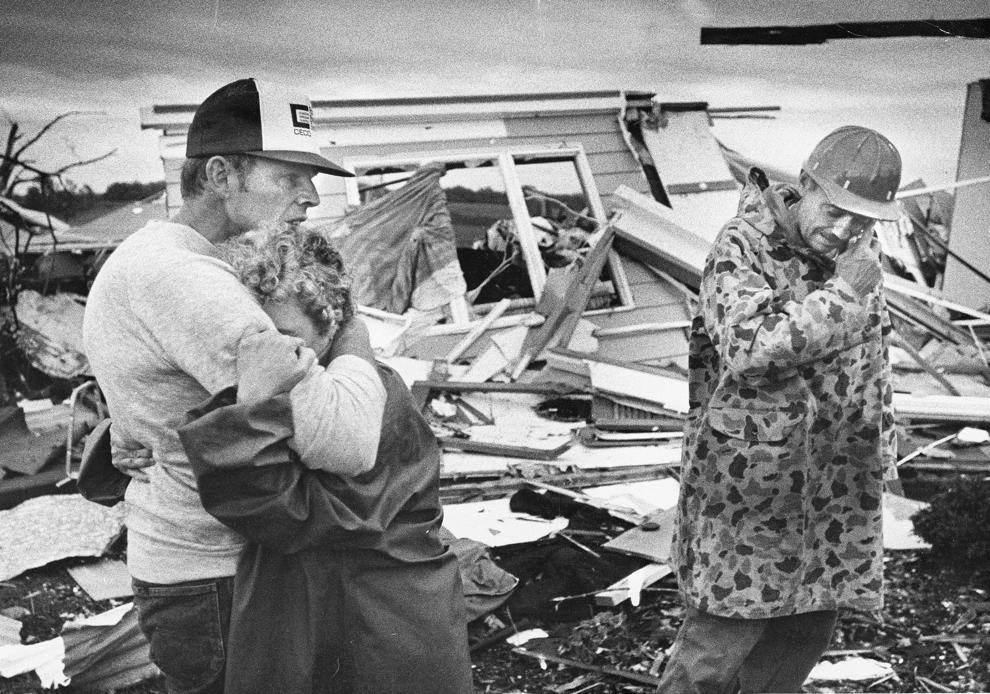 Sweep through town, 1984