All-time December highs in the 60s could fall Wednesday for southern Wisconsin, with a storm system featuring high winds accompanying the warmth, according to forecasters.
Madison's record high for Dec. 15 (Wednesday) is 52 set in 2011 and the all-time high for any December day is 65 on Dec. 3, 2012, while the National Weather Service predicts it will hit 64 Wednesday and 27 Storm Track meteorologist Katherine Noel puts the high at 62.
Milwaukee's record for Dec. 15 is 55, set in 1891, which likely will fall, but the city's all-time December high is 68 in 2001, which likely won't be broken, as the forecast high for Wednesday is 61, the Weather Service said.
Temperatures at mid-week will be 20 to 40 degrees above normal for a large portion of the central U.S., including some areas that saw heavy snow late last week, AccuWeather said.
Temperatures in northern Nebraska, southern Minnesota and central Wisconsin, all of which received significant snow to close out last week, are forecast to climb into the 50s and 60s this week, while Des Moines, Iowa, Omaha, Nebraska, Kansas City and St Louis should hit the mid-70s.
"The main reason for the persistent or repeating warmth is that the jet stream has retreated and will generally remain well to the north over the Central and Eastern states through at least the third week of December it seems," AccuWeather Meteorologist Brandon Buckingham said, adding that the pattern also does not bode well for those hoping for a white Christmas. "We are leaving the window open still for a storm to extend far enough south into the Midwest and interior Northeast in the Dec. 23-25 period from some snow or wintry mix."
The storm system that will accompany the warmth in the central U.S. on Monday is unleashing inches of rain and feet of snowfall from the Cascades to the Sierra Nevada, AccuWeather said.
The multi-day storm along the West Coast should prove to be very beneficial to the snowpack across the Cascades and Sierra Nevada initially and later this week for other ranges that make up the Intermountain West.
The most widespread impact from the midweek storm will be strong to potentially damaging wind gusts stretching from the southern Rockies to the Upper Midwest, an area of over 1,200 miles, AccuWeather said.
"Wind gusts of around 50 mph could impact cities such as Milwaukee and Chicago at midweek, which may cause some sporadic power outages as well minor tree damage," AccuWeather Senior Meteorologist Dan Pydynowski said.
Winds will be even stronger farther west from New Mexico to Nebraska where gusts of 60 to 70 miles per hour are likely.
In Madison on Monday, look for sunny skies, a high near 50 and southwest winds at 5 to 10 mph turning out of the northwest in the afternoon, the Weather Service said.
After an overnight low around 29, Tuesday should be partly sunny, with a high near 48 and southeast winds around 10 mph.
Overnight Tuesday into Wednesday, there's a 20% chance for showers after 1 a.m. as the low falls to around 41.
Wednesday's forecast features a 40% chance for showers, mainly after 1 p.m., with cloudy skies, a high near 64 and south winds at 15 to 20 mph, gusting as high as 30 mph.
Overnight Wednesday into Thursday, there's a 50% chance for showers and thunderstorms before 10 p.m., and showers between 10 p.m. and 1 a.m., as the low falls to around 33.
The Weather Service said quiet and seasonably chilly weather will follow through the weekend, with just a 20% chance for snow showers Friday and Friday night.
Skies over Madison should be mostly sunny Thursday, mostly cloudy Friday, and mostly sunny Saturday and Sunday, with highs near 31, 35, 27 and 31, and lows Thursday night through Saturday night around 22, 19 and 15.
27 Storm Track 's Noel forecasts a slight chance for rain overnight Tuesday into Wednesday, scattered rain showers possible Wednesday, rain possible overnight Wednesday into Thursday, and a chance for light snow overnight Friday into Saturday.
Noel said highs for Madison Monday through Sunday should be near 49, 48, 62, 37, 35, 28 and 32, and overnight lows around 30, 42, 36, 23, 20 and 19.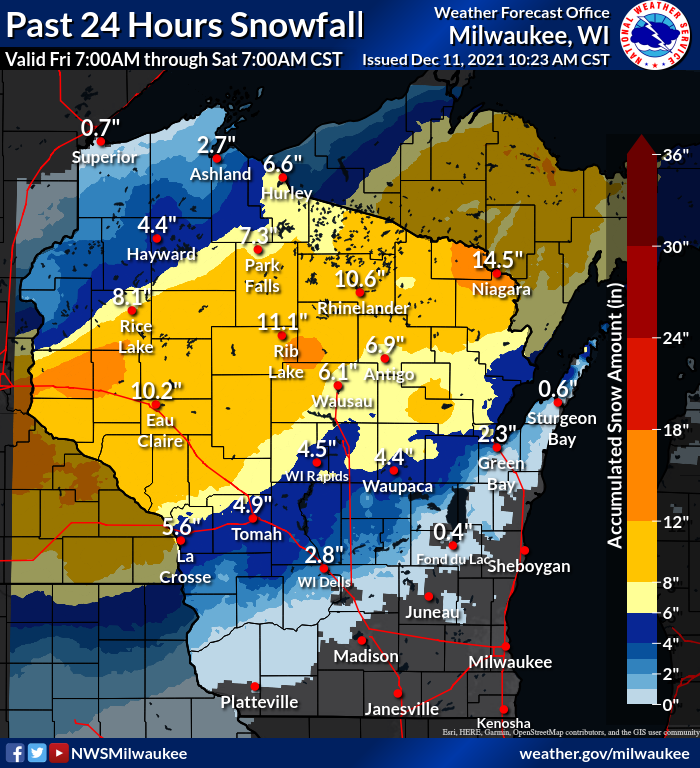 Sunday's high in Madison was 47 at 2:21 p.m., 14 degrees above the normal high and 6 degrees below the record high of 53 for Dec. 12, set in 1965, 1968 and 1991.
Sunday's low in Madison was 30 at 5:06 a.m., 11 degrees above the normal low and 40 degrees above the record low of 10 below for Dec. 12, set in 1962.
No precipitation was recorded at the Dane County Regional Airport on Sunday, leaving Madison's December and meteorological winter (December through February) precipitation total (rain plus snow converted to liquid) at 1.02 inches, 0.29 inches above normal. For the year, Madison has received 22.15 inches of precipitation, 14.08 inches below normal.
Madison's record precipitation for Dec. 12 is 0.96 inches, set in 1909.
With no snow on Sunday, Madison's December and meteorological winter total stayed at 0.4 inches, 4 inches below normal. For the snow season (since July 1), Madison's total stayed at 1 inch, 7 inches below normal.
Madison's record snowfall for Dec. 12 is 10.6 inches, set in 1909.
Photos: Remembering 2008 blizzard that shut down area, stranded cars on interstate
Stranded on interstate, Feb. 6, 2008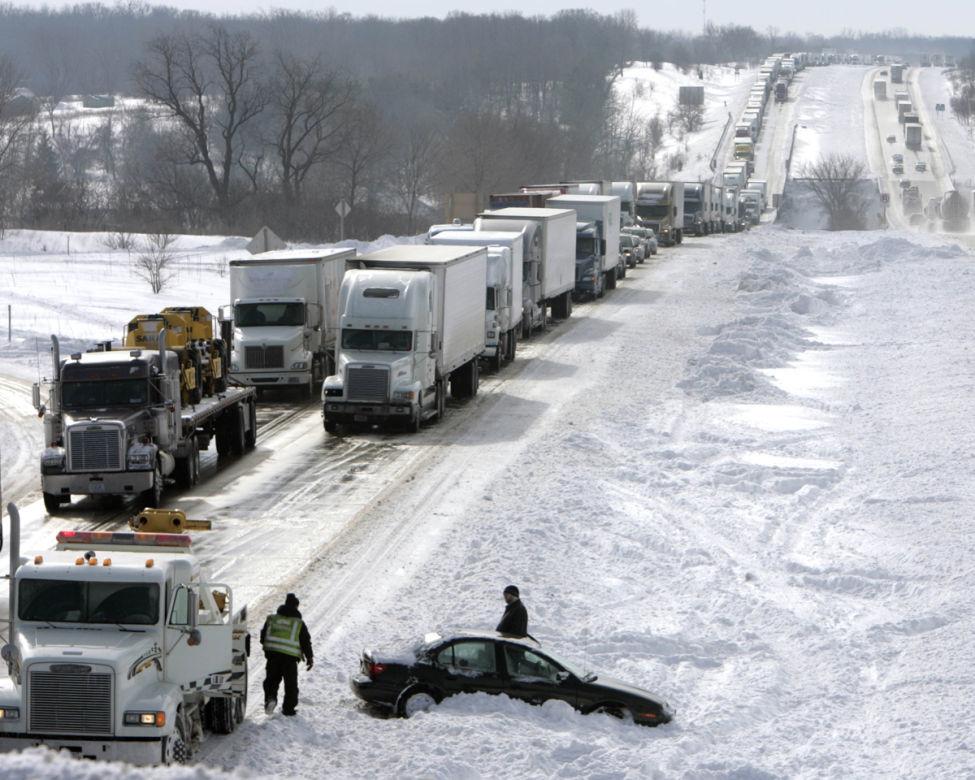 Cow in a blizzard, Feb. 6, 2008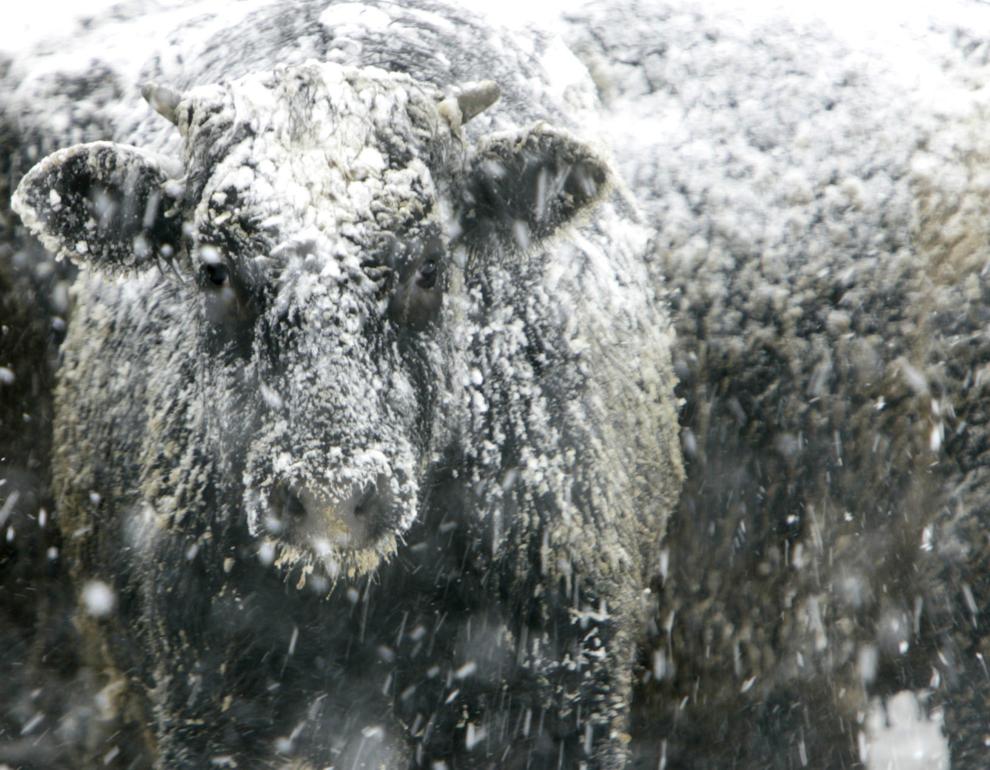 Crossing Parmenter, Feb. 6, 2008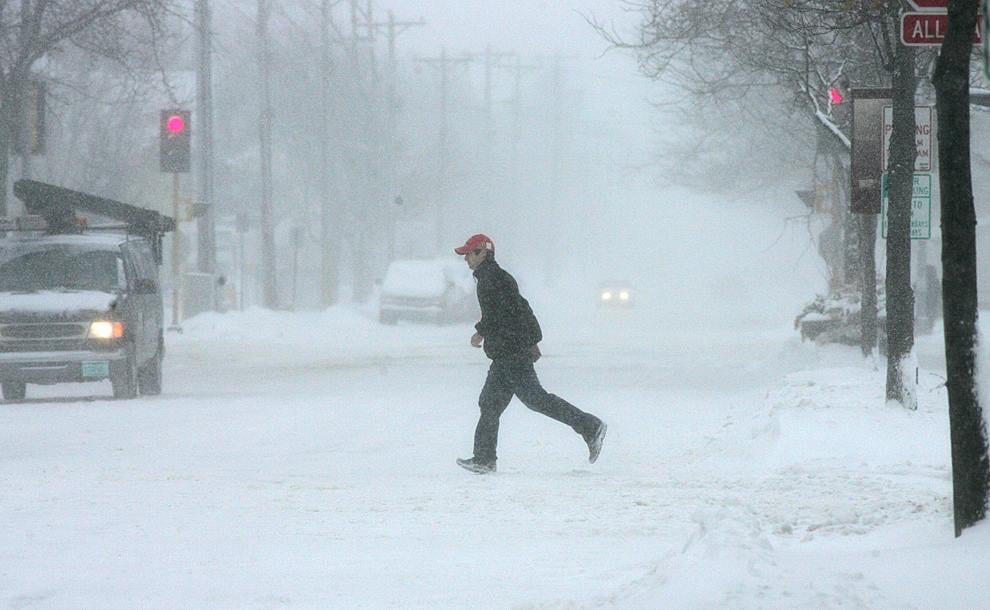 Snowy freight train, Feb. 6, 2008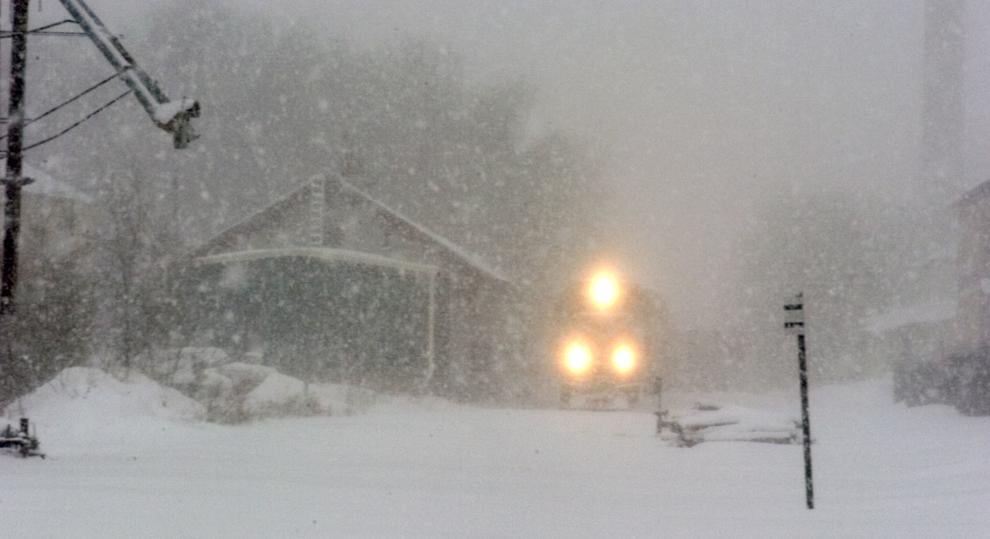 No respite from snow, Feb. 6, 2008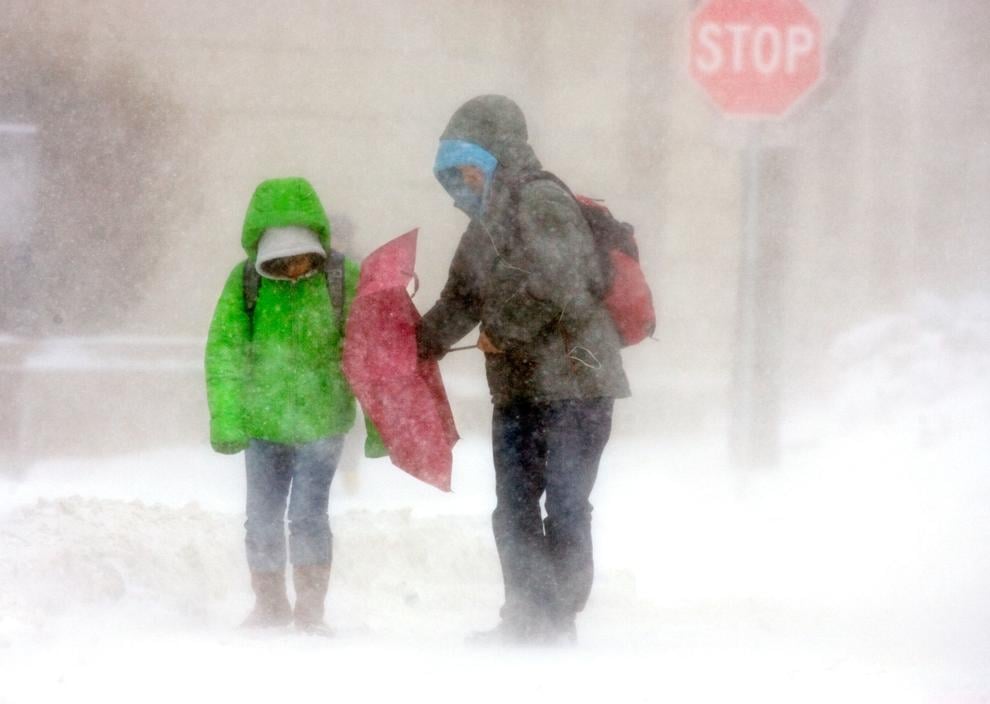 Vehicles slide off road, Feb. 6, 2008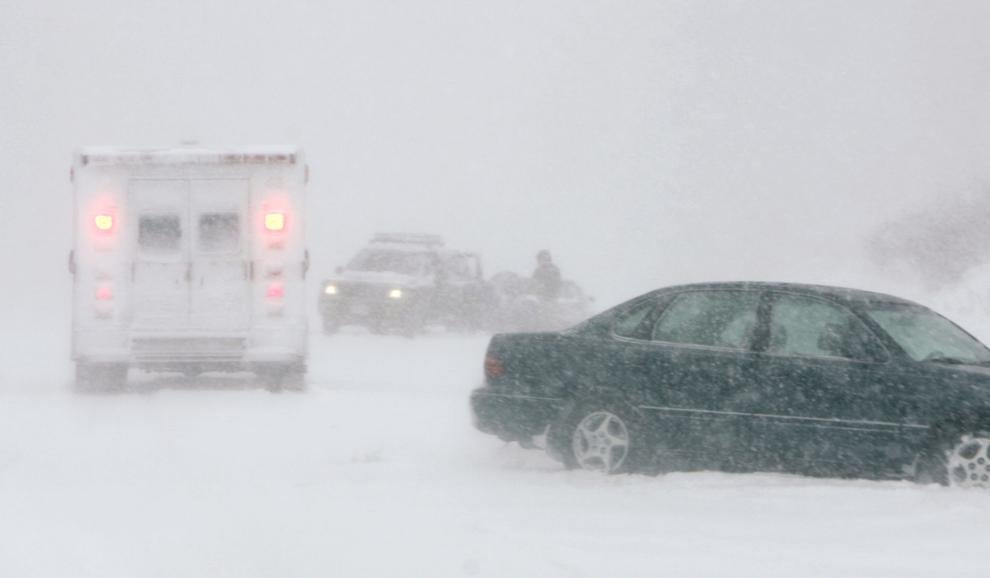 Traversing Park Street, Feb. 6, 2008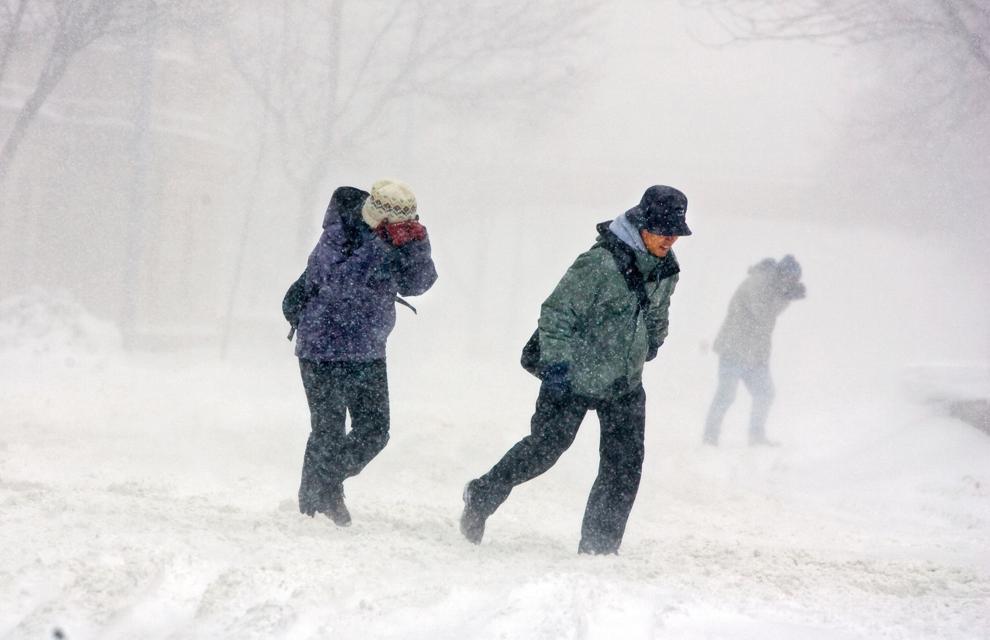 Braving conditions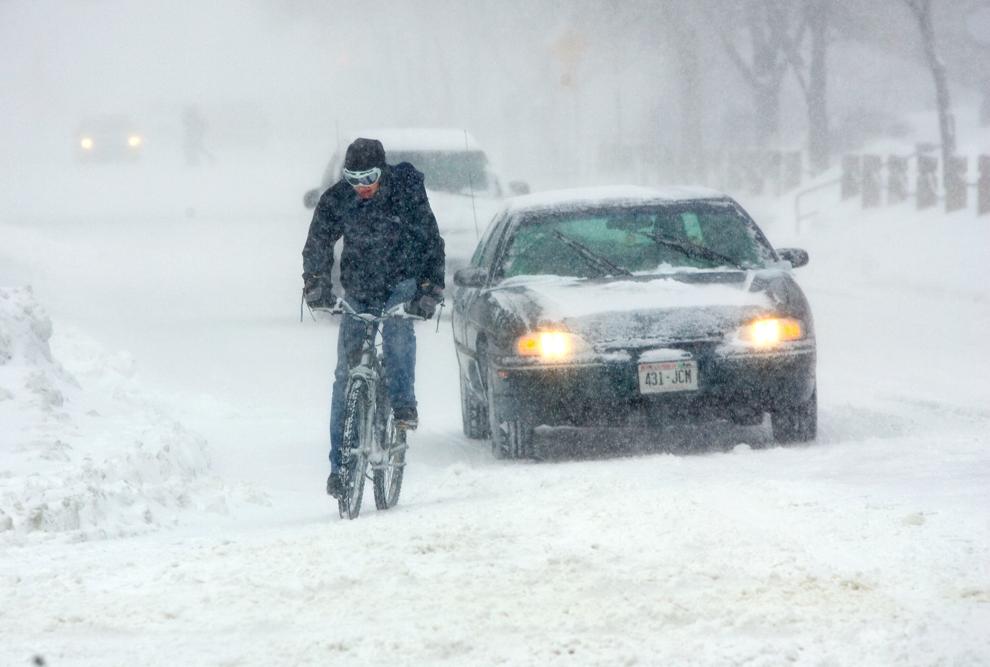 Crossing University Avenue
Going to work, Feb. 6, 2008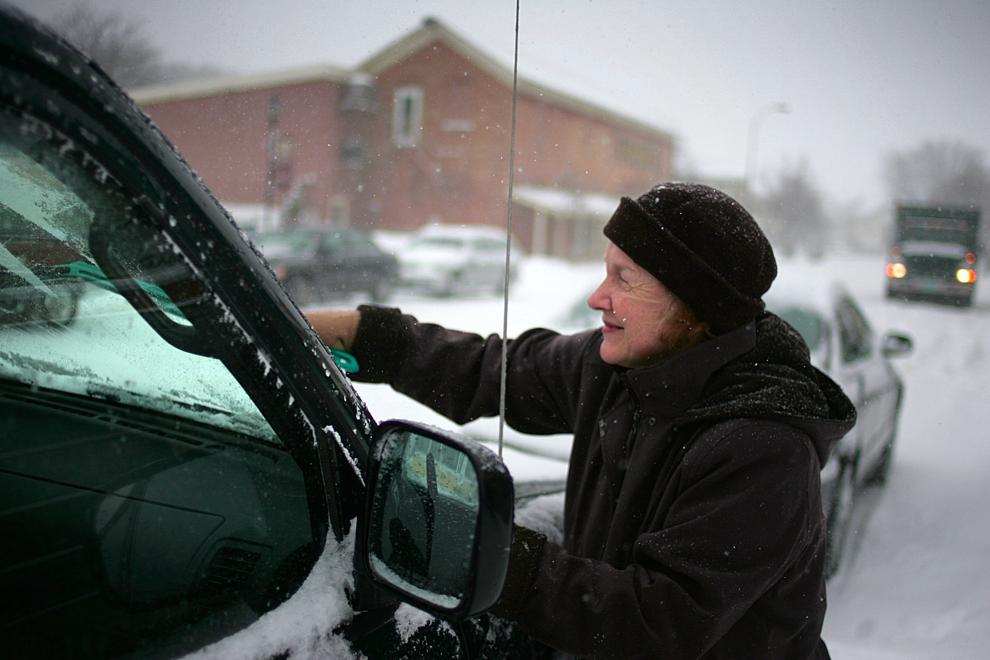 Blowing out, Feb. 7, 2008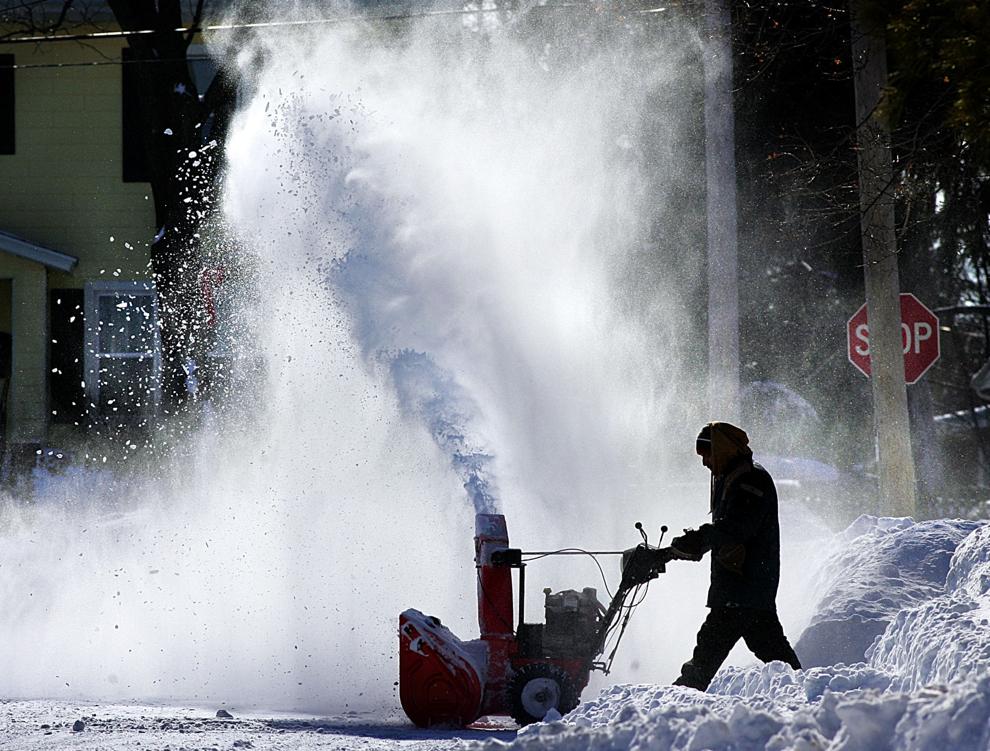 Feb. 7, 2008, front page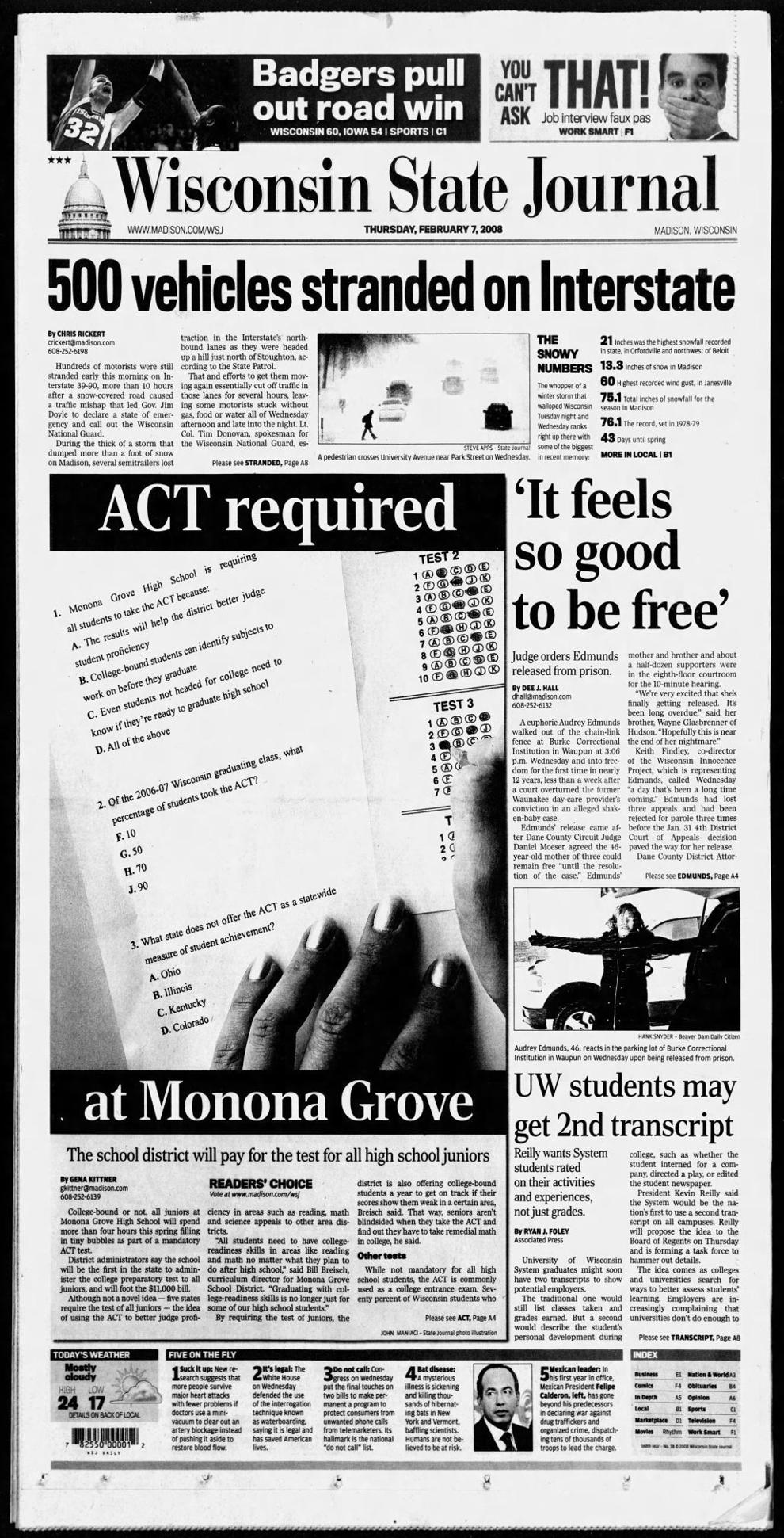 Local section from Feb. 7, 2008