Photos: Remembering the Great Ice Storm of 1976
The Great Ice Storm of March 1976 knocked television stations off the air, caused Madison's reservoirs to dry up and left more than 600,000 Wisconsin residents without power for days.
It started as rain on Monday, March 1, and kept up all week. Temperatures near freezing were too cold to melt the ice. On March 4, freezing rain came in earnest as more than 1.5 inches fell that day, adding a thicker coating to the already icy tree limbs.
A cold front arrived the next day, bringing winds of up to 49 mph that caused heavy limbs to crash through electrical wires, plunging half the state into darkness. Here's a look back at that coverage.
March 1976 ice storm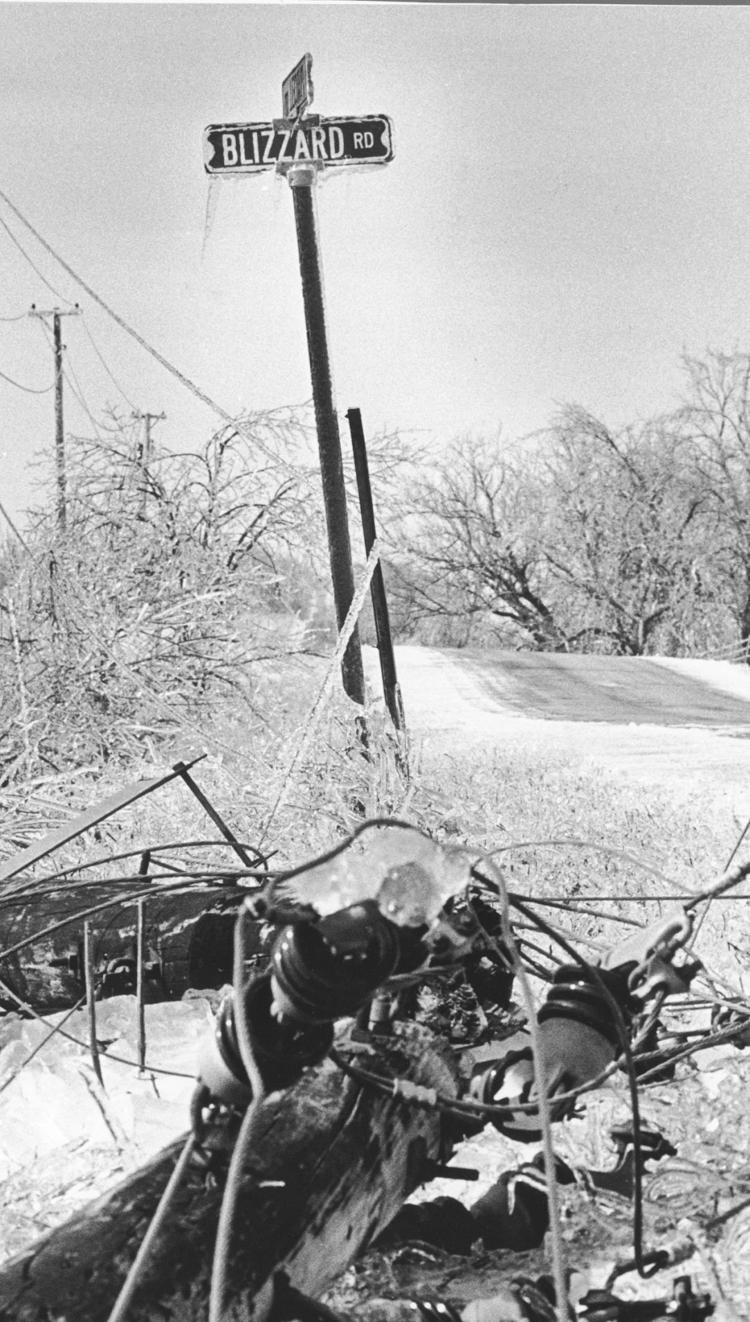 March 1976 ice storm cleanup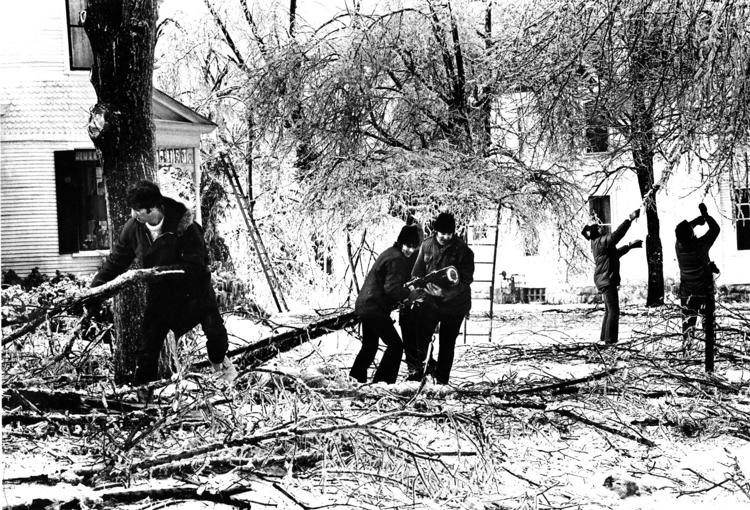 March 1976 ice storm fence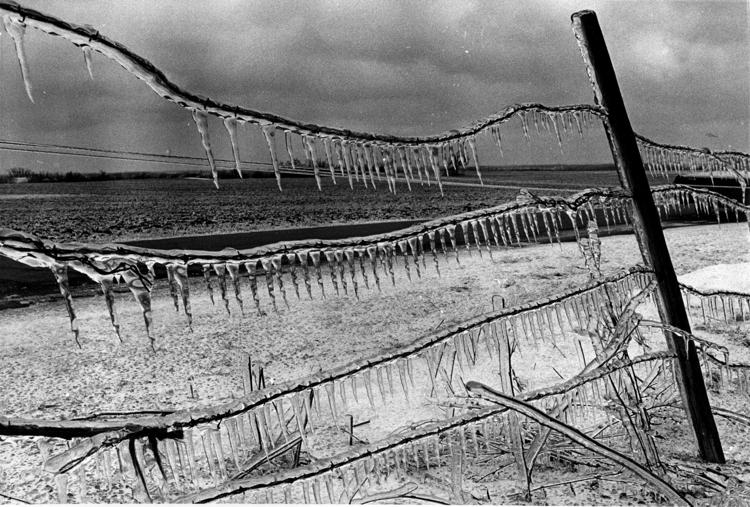 March 1976 ice storm power pole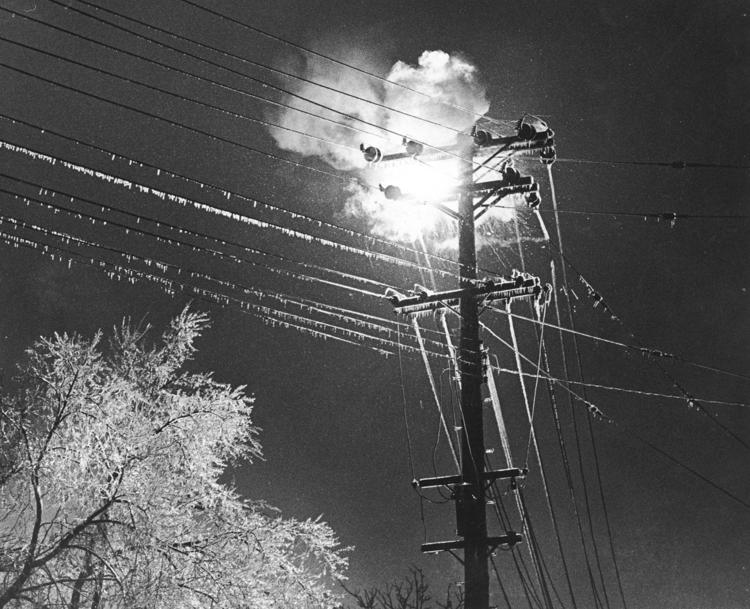 March 1976 ice storm cars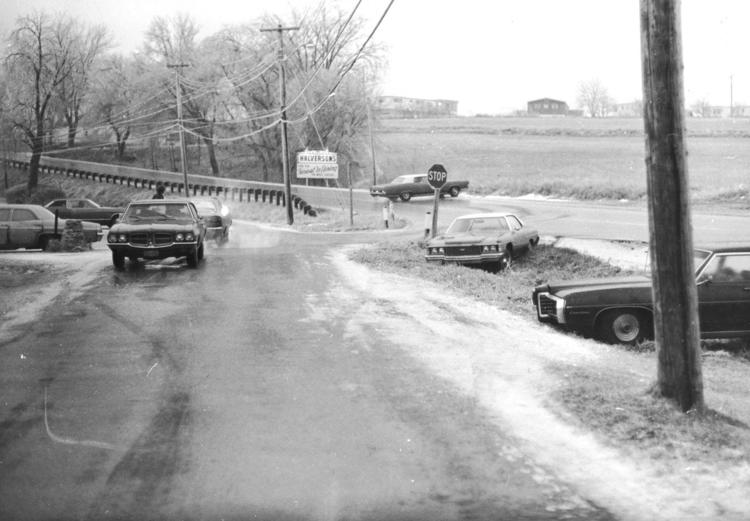 March 1976 ice storm fence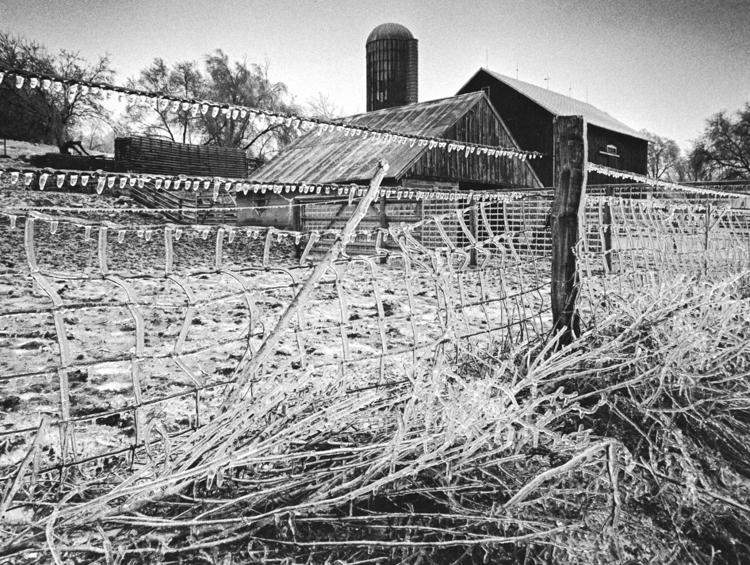 March 1976 ice storm devastation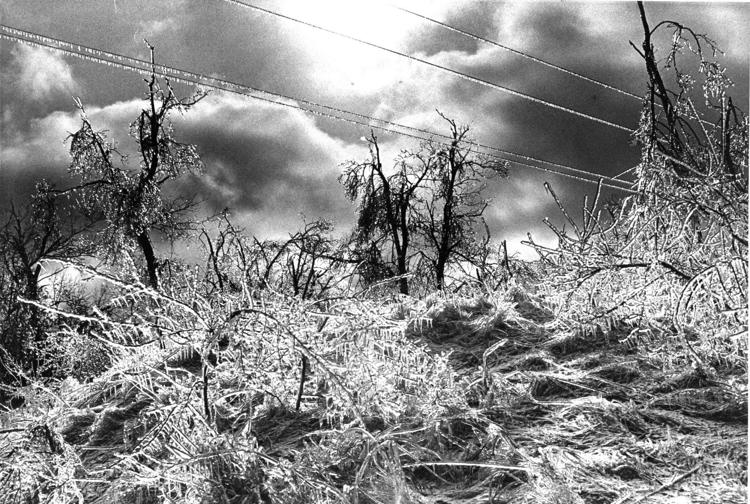 March 1976 ice storm front page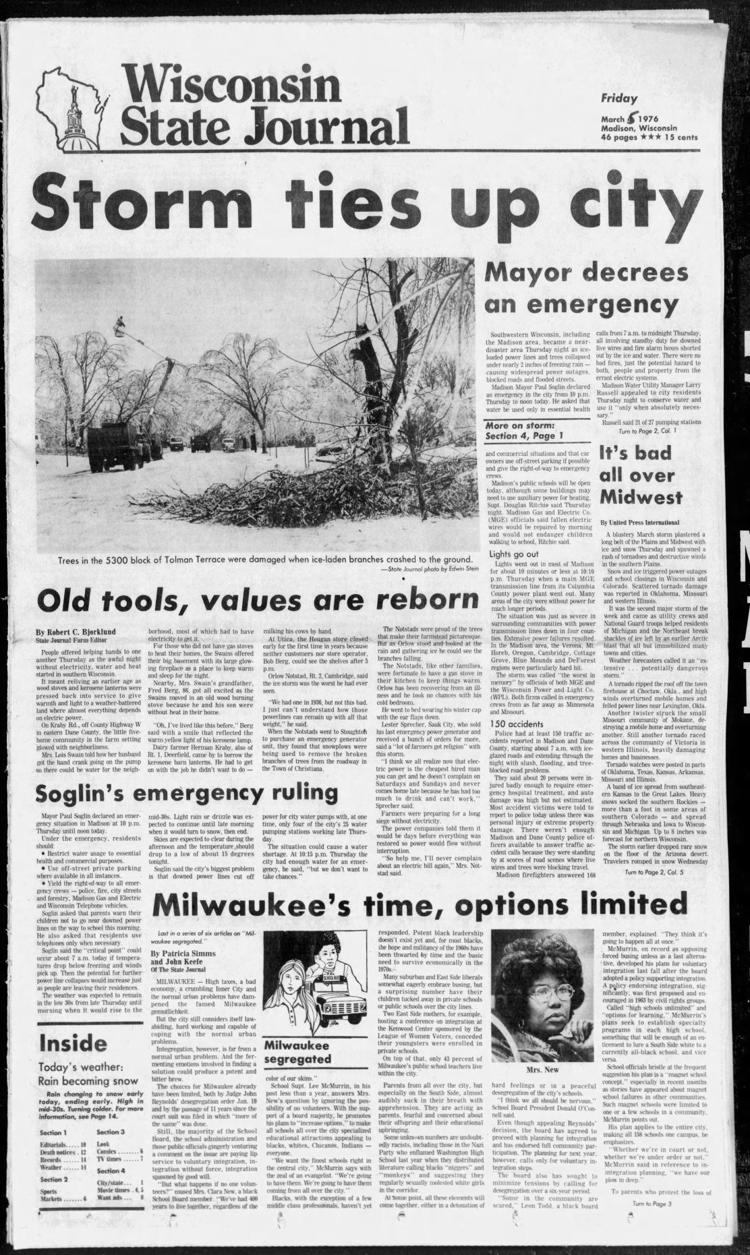 March 1976 ice storm page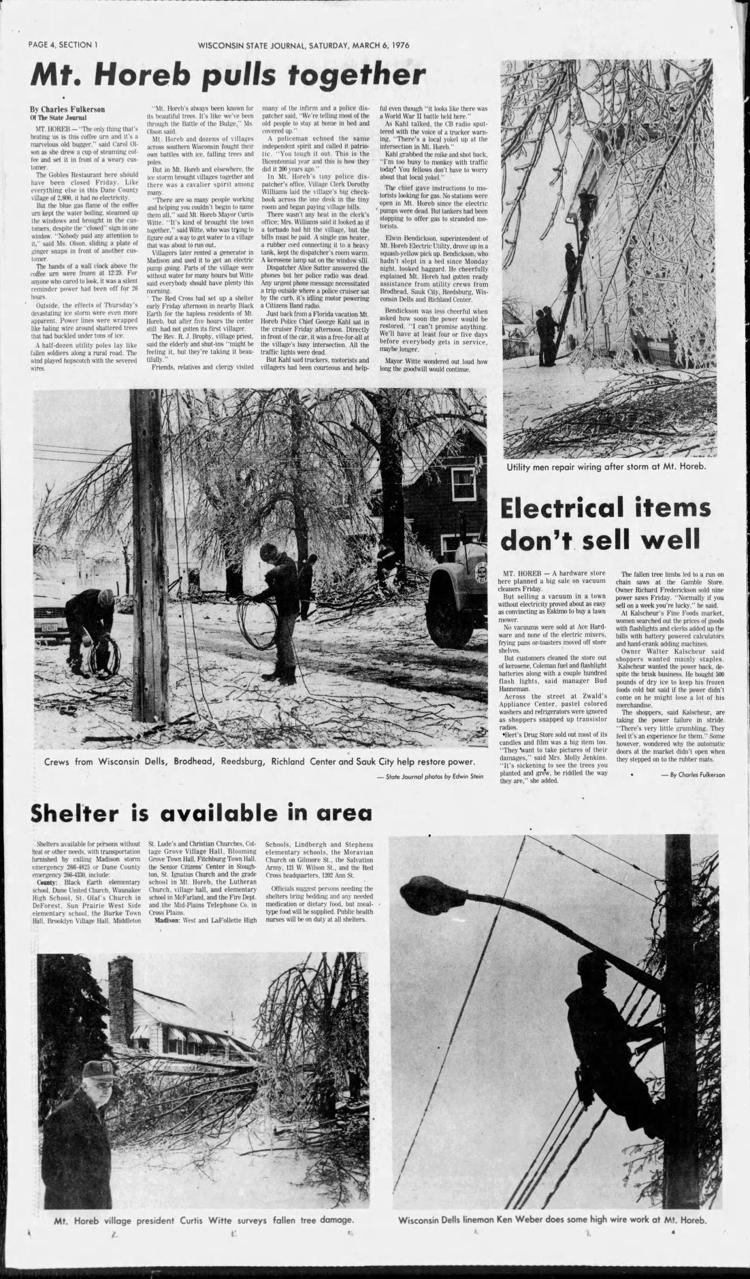 March 1976 ice storm front page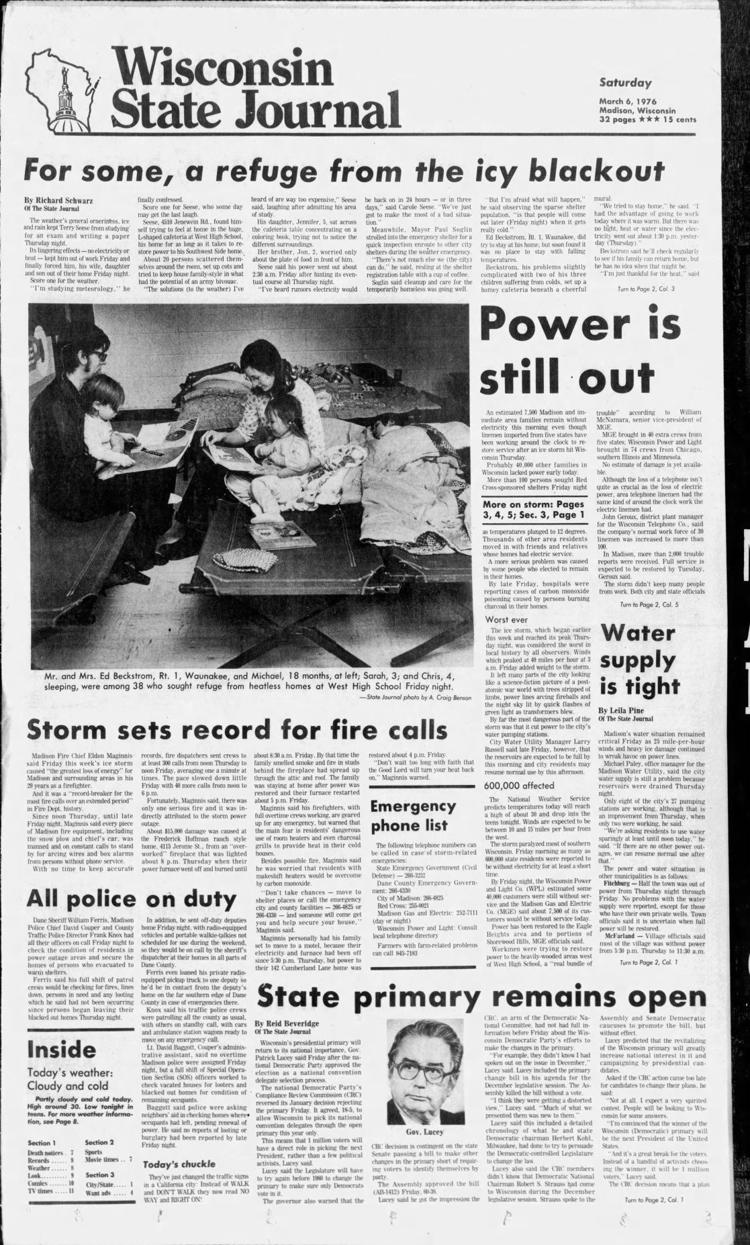 March 1976 ice storm page