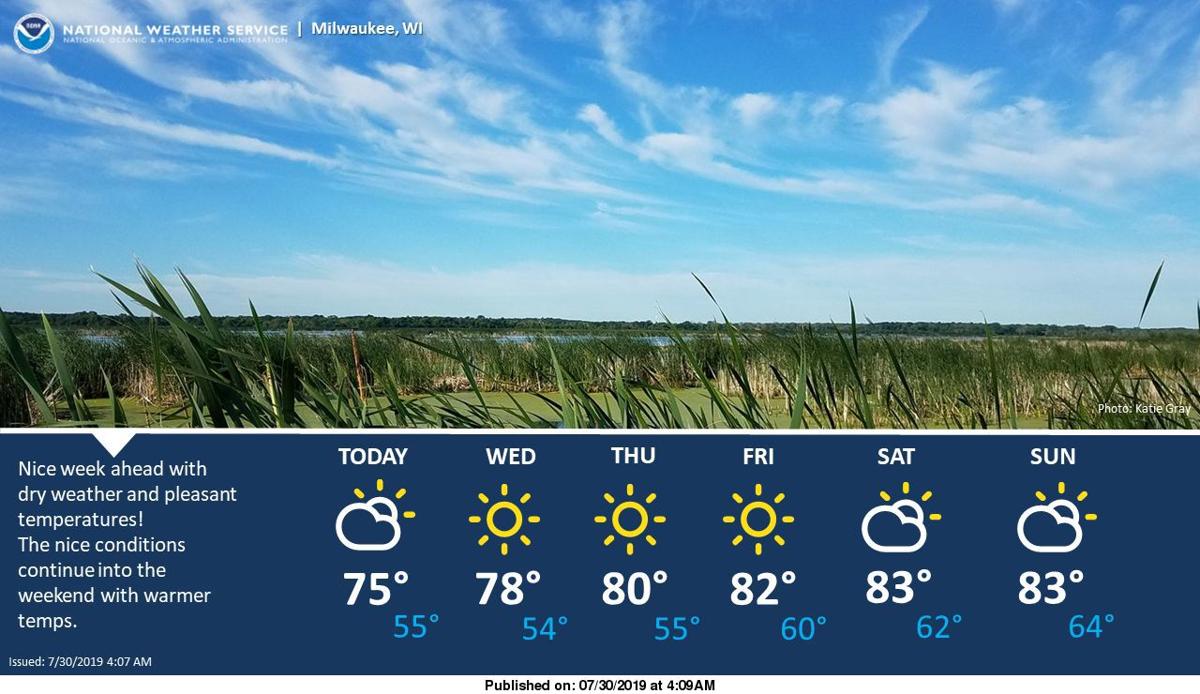 Don't tell the thousands of competitors in the Crossfit Games in Madison this week that the weather isn't always this nice.
Abundant sunshine and seasonal temperatures are expected to continue all week, perfect for outdoor activities or for just heading to the beach or pool.
Forecasters have no rain in sight until Monday, and that's a slim chance as well.
The National Weather Service is looking at a high of 74 on Tuesday, the coolest it should be this week, with highs gradually warming through the 70s and into the low 80s by the weekend.
27 Storm Track meteorologist John Zeigler is also on track with sunshine and highs reaching 77 on Wednesday, 80 on Thursday and 83 on Friday.
The Weather Service is forecasting highs of 82 on Saturday and 83 on Sunday, under mostly sunny skies both days.
There's a 20% chance for showers and thunderstorms on Monday, but skies should be mostly sunny for the most part, with a high of 83.
Monday's high of 83 was 2 degrees above normal and 18 degrees below the record high of 101 for July 29, set in 1916.
The low of 68 was 7 degrees above normal and 25 degrees above the record low of 43 for the date, set in 1965.
While some areas of south-central Wisconsin got up to an inch of rain on Monday, the Dane County Regional Airport in Madison only recorded an official 0.20 of an inch of rain, bringing the July rainfall total up to 5.77 inches, 1.84 inches above normal.
The record rainfall on July 29 was 2.16 inches in 1959.
For the meteorological summer of June through August, Madison has received 10.93 inches of rain, 2.46 inches above normal.
Since Jan. 1, Madison has received 26.74 inches of precipitation (rain and melted snow), 6.44 inches above normal.
Be the first to know
Get local news delivered to your inbox!