While snow will be measured in inches in northern Wisconsin on Tuesday, the southern part of the state will dodge that and see temperatures pushing 70 on Thursday with possible thunderstorms, according to forecasters.
Eau Claire is under a winter weather advisory on Tuesday with 3 to 5 inches of snow likely, falling heaviest from noon through early evening, the National Weather Service said, adding that another storm system is developing for Sunday with accumulating snow possible again.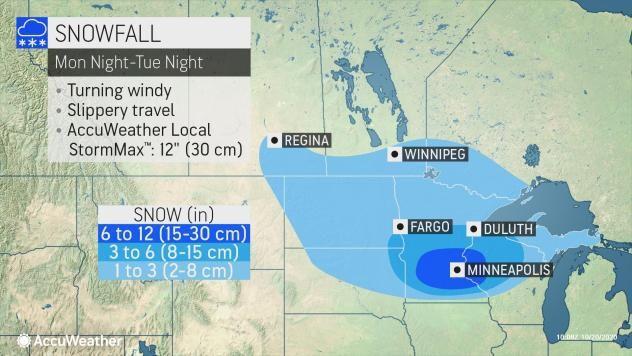 Green Bay also is under a winter weather advisory with 2 to 5 inches of slushy snow accumulating on grassy surfaces during the late afternoon and evening on Tuesday, while La Crosse could experience a period of wintry mix late in the morning through the afternoon, with minor snow accumulations on grassy surfaces and on ridge tops, the Weather Service said.
Storms are possible Wednesday night through Thursday night for La Crosse, with an isolated strong or severe storm possible Thursday afternoon and evening, and hail and strong winds the primary hazards.
Up to half a foot of snow is possible for parts of the Dakotas and Minnesota, as well as northern Wisconsin, providing many areas their first snow of an inch or more this season, AccuWeather said.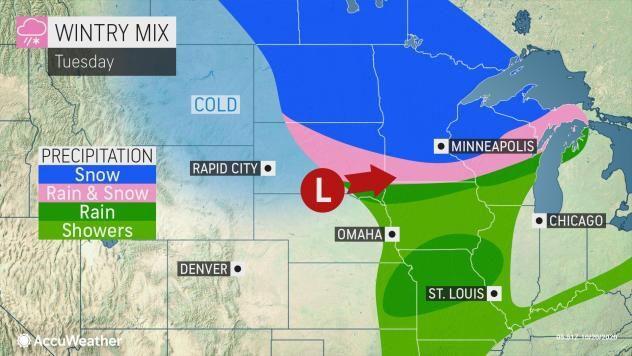 The extended stretch of cold weather across the northern Plains and Midwest is due to a persistent dip in the jet stream over the region, allowing cold Canadian air to flow south.
AccuWeather said that "a potentially more impactful storm system may be coming down the pipeline into the latter half of the week across some of the same areas."
The system that could bring storms to southern Wisconsin on Thursday is typical for October and November, when the clash of seasons can bring frequent and wild weather swings, AccuWeather said.
"This will be the type of storm that we often see in autumn and spring," AccuWeather Senior Meteorologist Mike Doll said. "There will be a surge of warm, moist air northward into the central Plains and Midwest and a press of cold air across the northern Plains. There will be a risk for gusty thunderstorms in the warm portion of the storm and heavy snow in the cold portion, with a chilly, soaking rain in between."
In Madison on Tuesday, look for mostly cloudy skies, a high near 48 — 12 degrees higher than Monday's chilly high — and northeast winds at 5 to 10 miles per hour turning out of the southeast in the afternoon, the Weather Service said.
There's a 70% chance for showers overnight, mainly between 9 p.m. and 2 a.m., with possible totals of less than a tenth of an inch, as the low falls to around 38.
Wednesday should be the calm before the storm system, with partly sunny skies, a high near 49 and west winds around 10 mph.
The Weather Service said there's a 90% chance for showers and possibly a thunderstorm after 2 a.m. Thursday, with possible totals of a half to three-quarters of an inch overnight and a quarter- to half-inch during the day; a 60% chance for showers and storms Thursday night into Friday, with possible totals of a tenth to a quarter of an inch Thursday night and a quarter- to half-inch Friday, except higher amounts possible in any storms that may develop; a 60% chance for rain and snow showers Sunday; a 60% chance for showers Sunday night; and a 40% chance for showers Monday.
Clouds will dominate skies over Madison into Monday, other than Saturday, when it should be mostly sunny.
Highs Thursday through Monday should be near 67, falling to 45, 44, 45 and 45, and lows Wednesday night through Sunday night around 43, 48, 30, 33 and 37.
27 Storm Track meteorologist Max Tsaparis forecasts scattered rain developing later on Tuesday, initially mixing with a few snowflakes; light rain tapering overnight; showers developing Wednesday evening and night; scattered showers and thundershowers Thursday and Thursday night; scattered showers Friday morning; and a rain and snow mix possible Sunday into Monday.
Tsaparis said highs for Madison Tuesday through Monday should be near 47, 50, 65, 56, 44, 41 and 41, and overnight lows around 39, 44, 54, 33, 33 and 32.
Monday's high in Madison was 36 at 3:06 p.m., 22 degrees below the normal high and 44 degrees below the record high of 80 for Oct. 19, set in 1953.
Monday's low in Madison was 27 at 4:39 a.m., 11 degrees below the normal low and 12 degrees above the record low of 15 for Oct. 19, set in 1972.
No precipitation was recorded at the Dane County Regional Airport on Monday, leaving Madison's October precipitation total (rain plus snow converted to liquid) at 0.42 inches, 1.03 inches below normal. The meteorological fall (September through November) precipitation total stayed at 3.83 inches, 0.75 inches above normal. The 2020 total stayed at 32.98 inches, 3.58 inches above normal.
Madison's record precipitation for Oct. 19 is 2.27 inches in 1937.
---
Photos: Remembering the record-setting blizzard of December 2012
Scene from December 2012 blizzard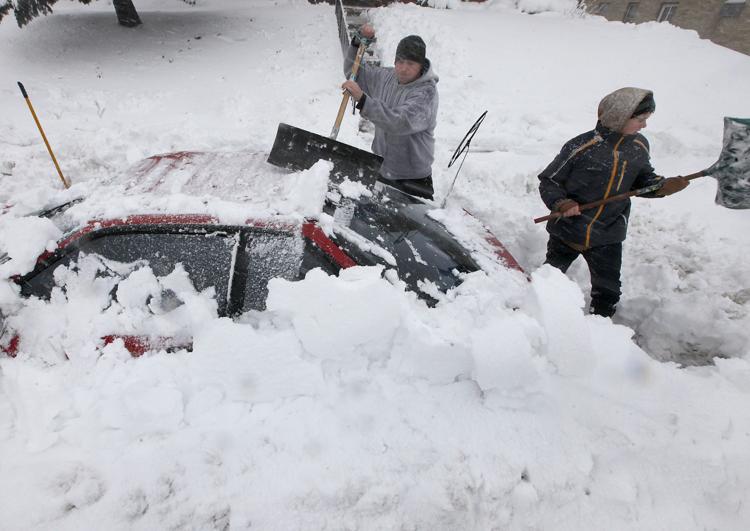 Scene from December 2012 blizzard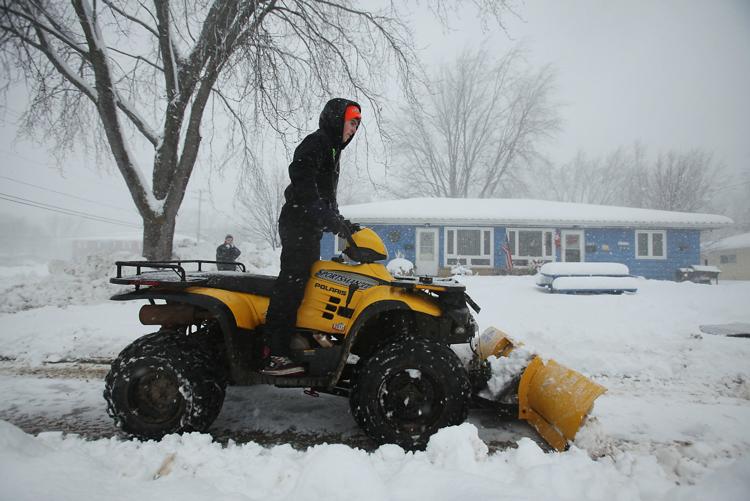 Scene from December 2012 blizzard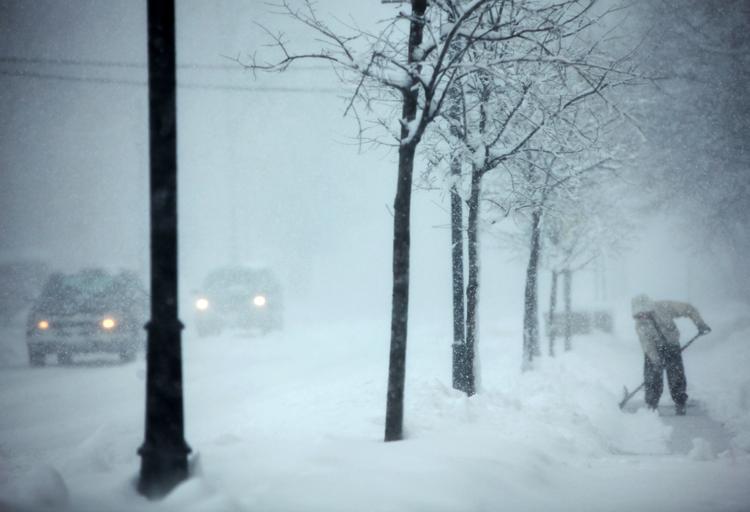 Scene from December 2012 blizzard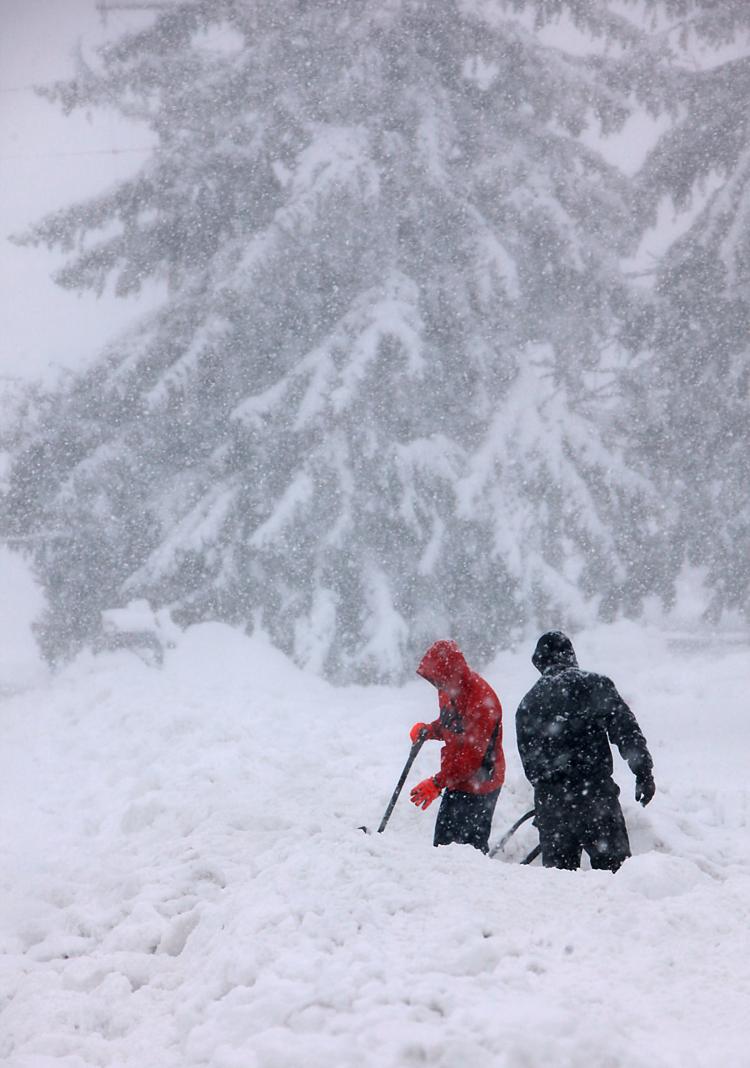 Scene from December 2012 blizzard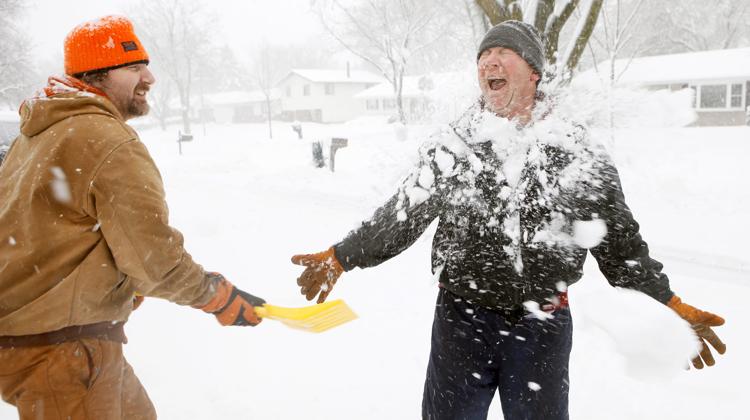 Scene from December 2012 blizzard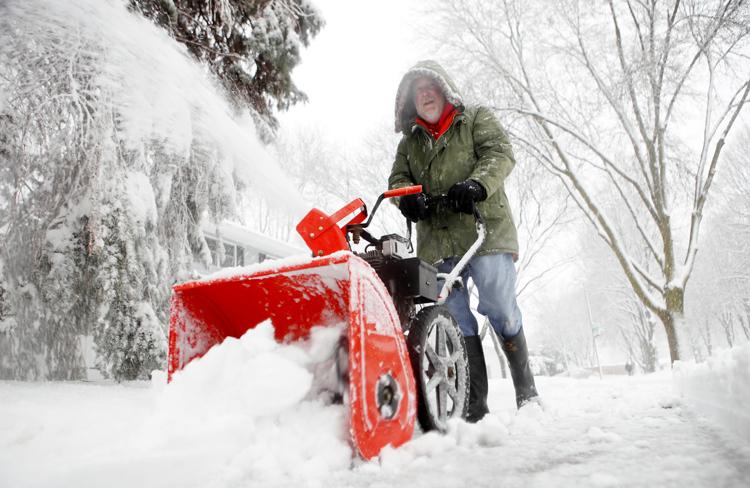 Scene from December 2012 blizzard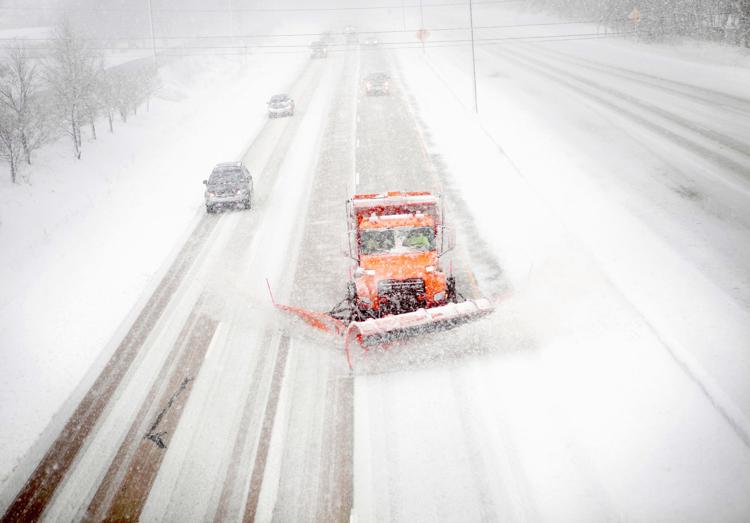 Scene from December 2012 blizzard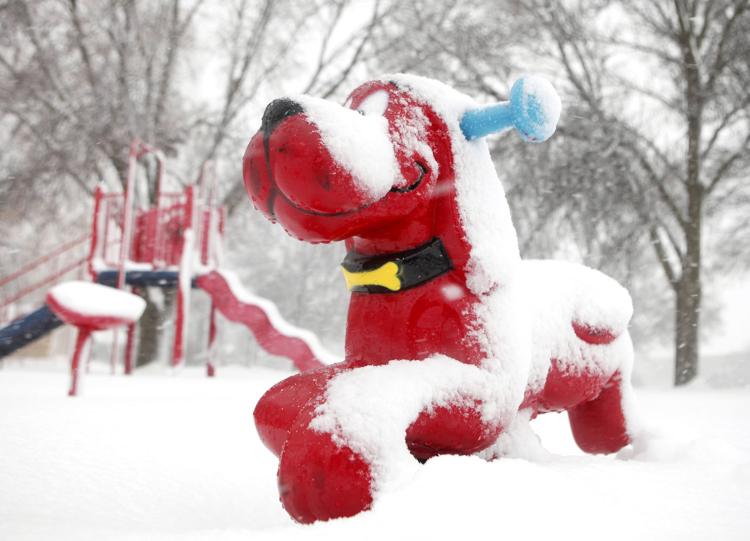 Scene from December 2012 blizzard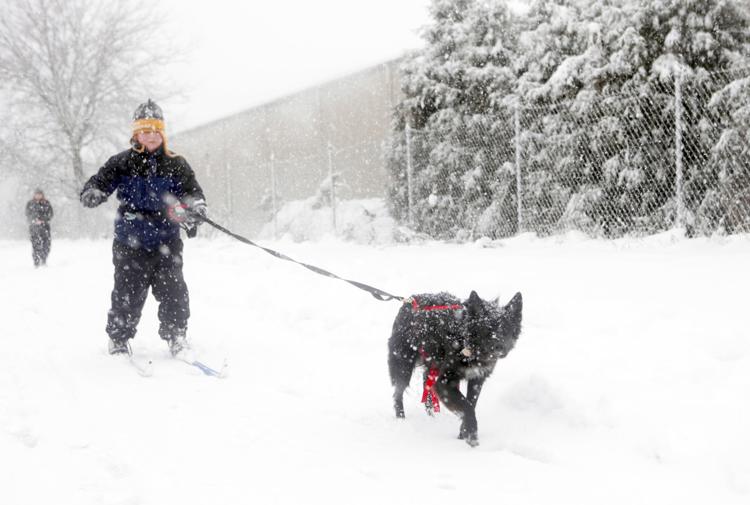 Scene from December 2012 snowstorm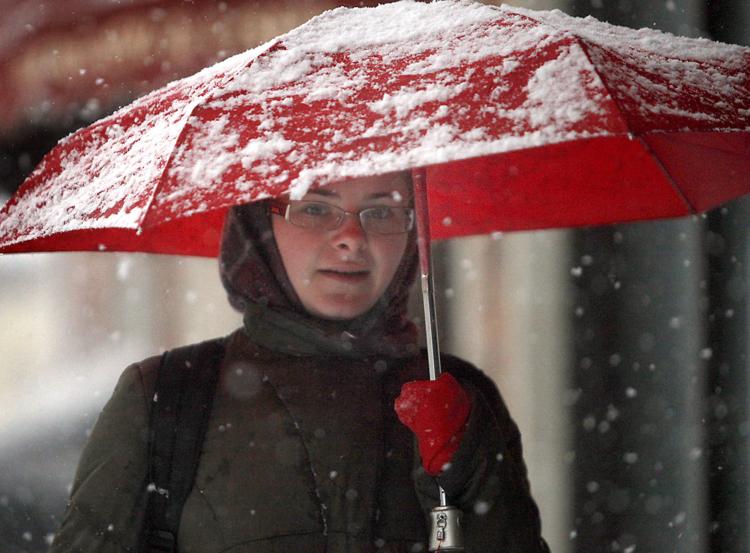 Scene from December 2012 blizzard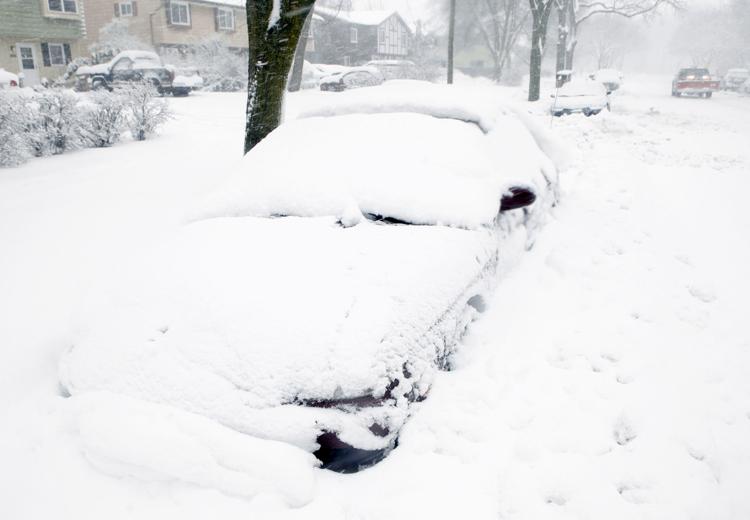 Scene from December 2012 blizzard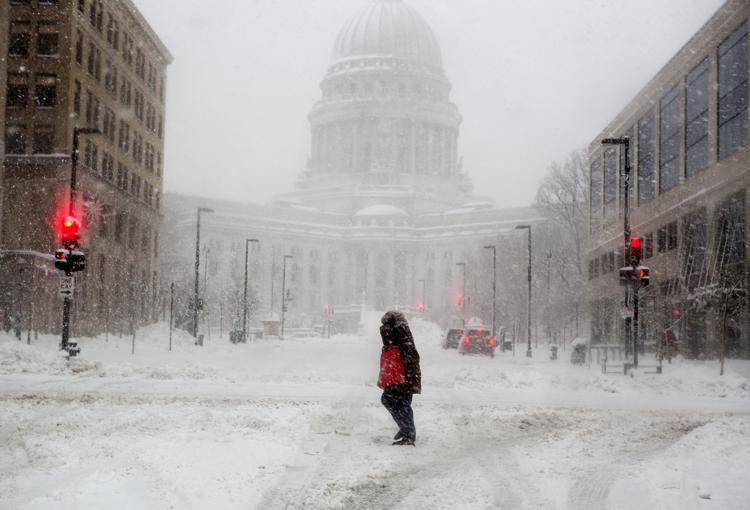 Scene from December 2012 blizzard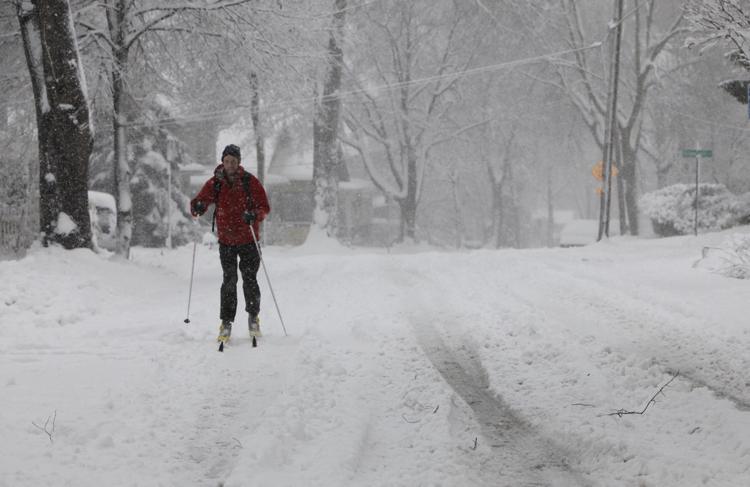 Scene from December 2012 blizzard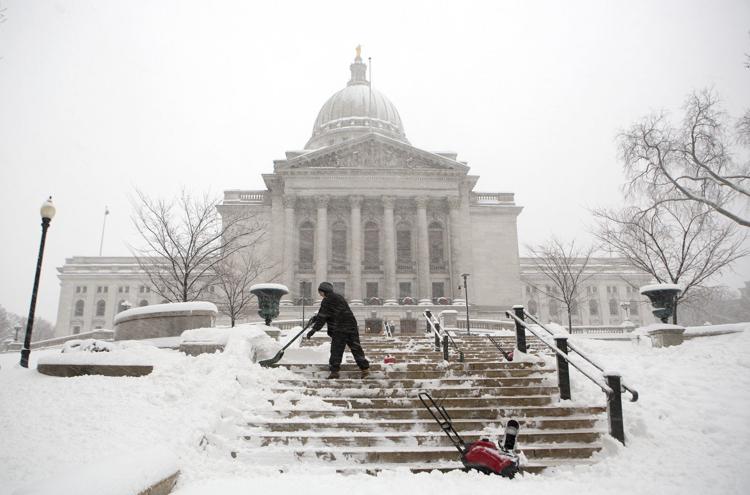 Scene from December 2012 blizzard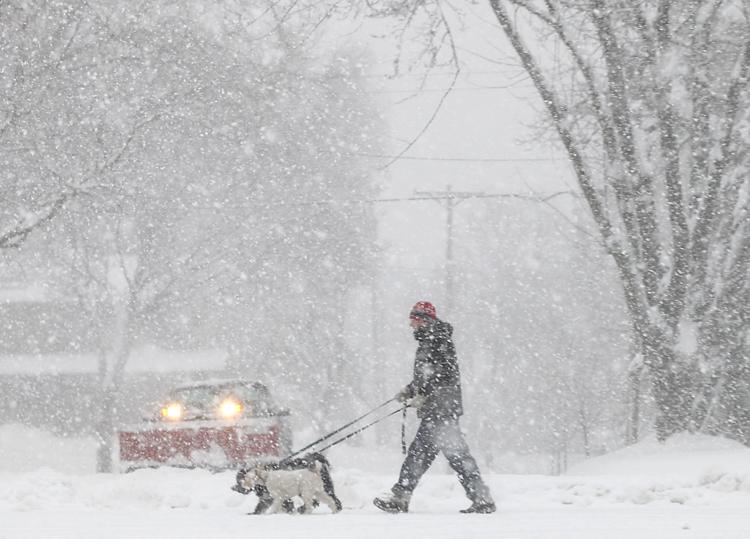 Aftermath of December 2012 blizzard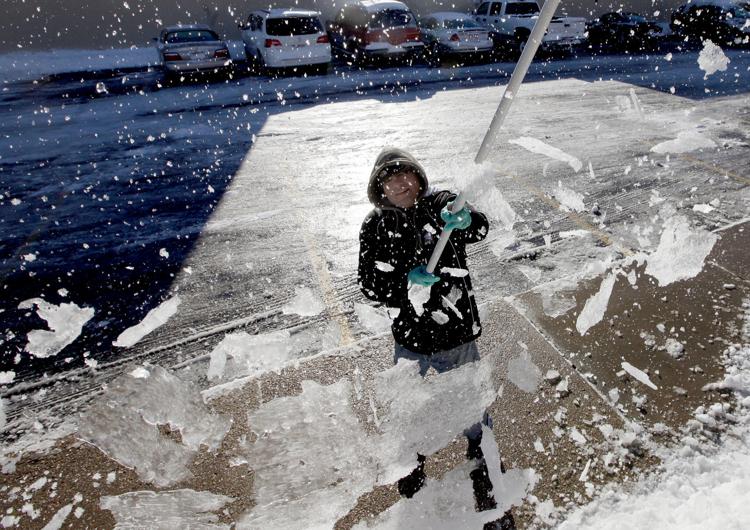 Aftermath of December 2012 blizzard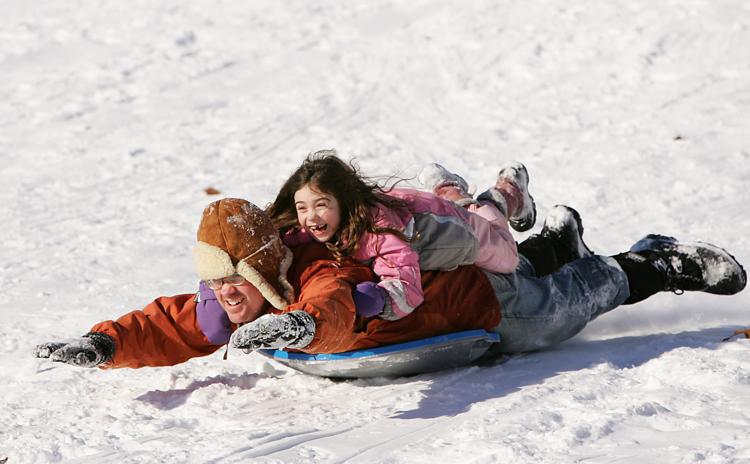 Aftermath of December 2012 blizzard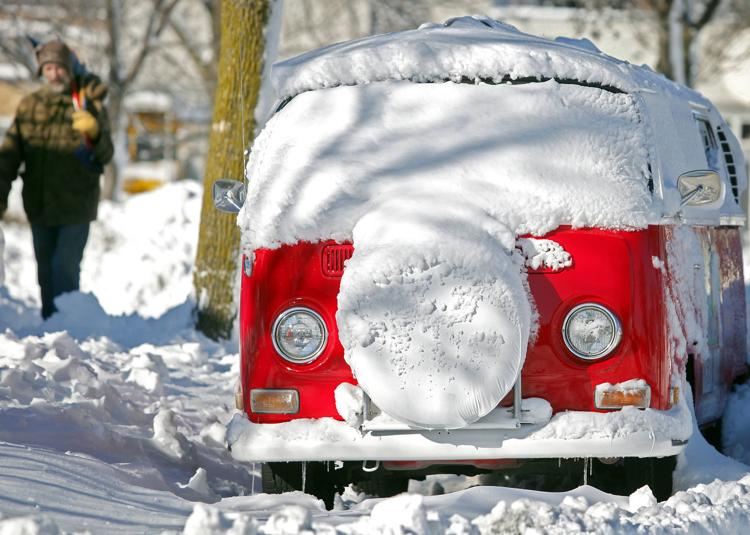 Aftermath of December 2012 blizzard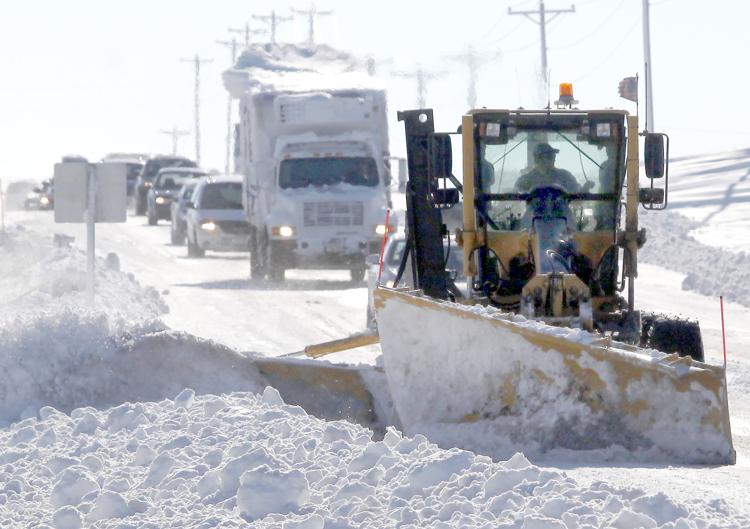 Aftermath of December 2012 blizzard
State Journal front page Dec. 21, 2012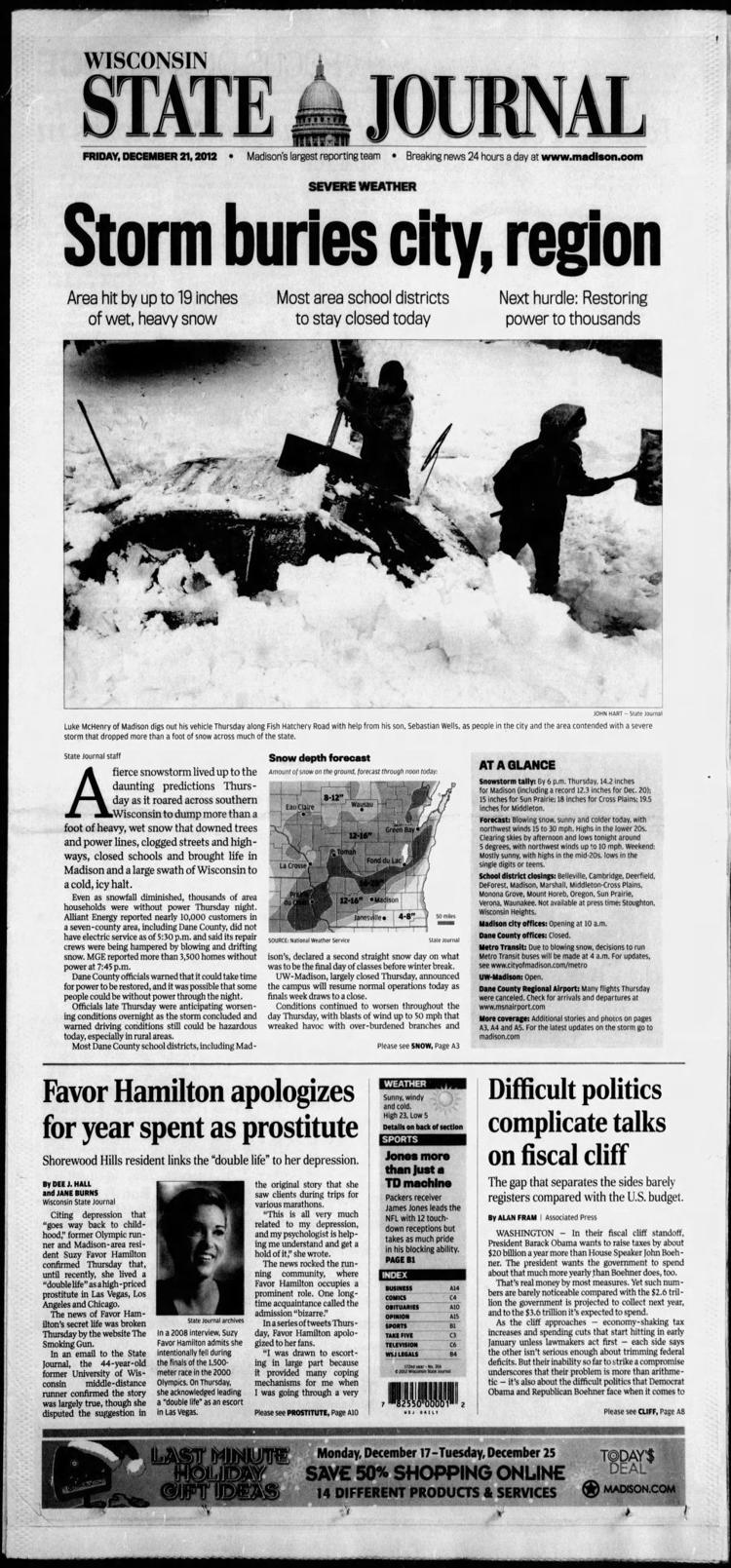 State Journal coverage Dec. 21, 2012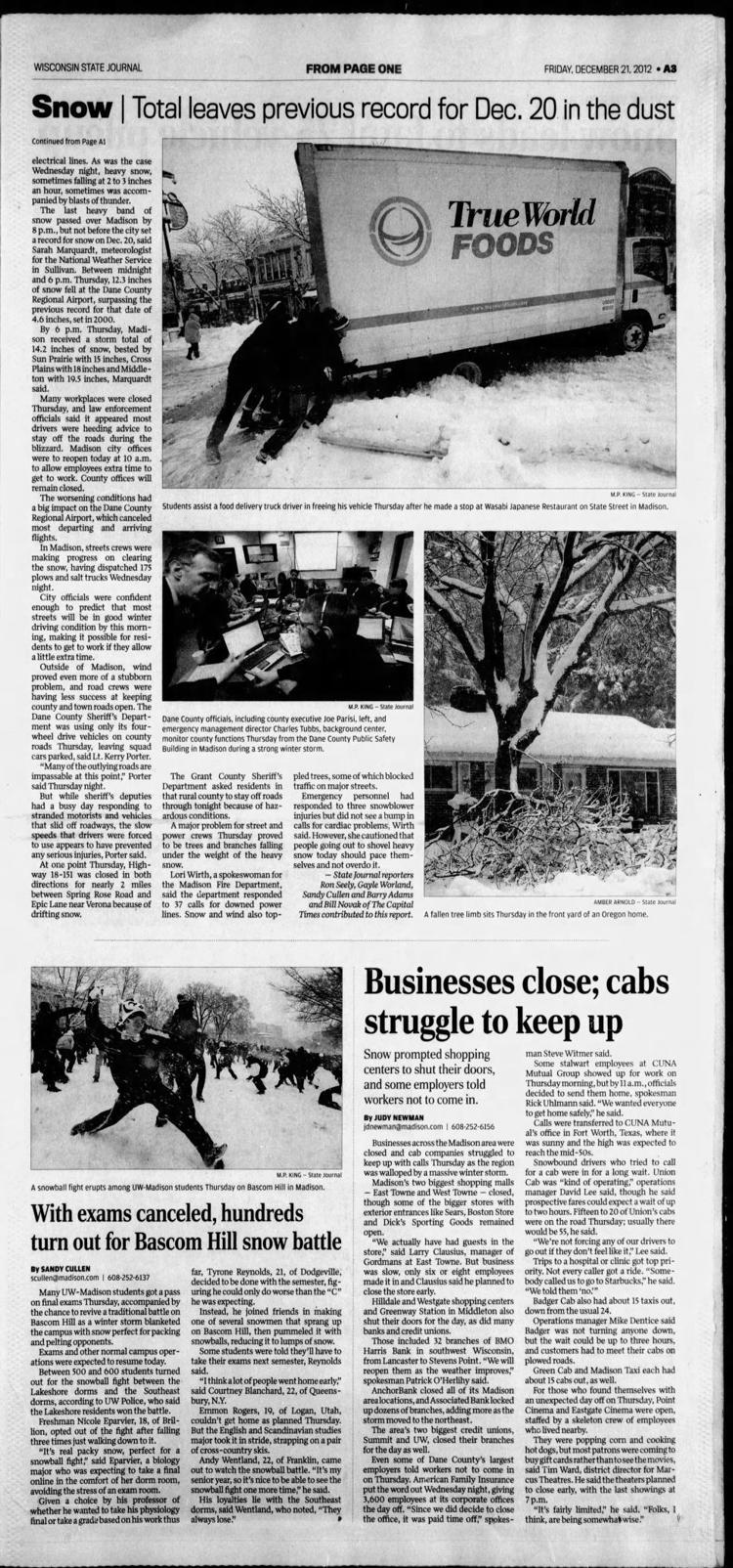 State Journal coverage Dec. 21, 2012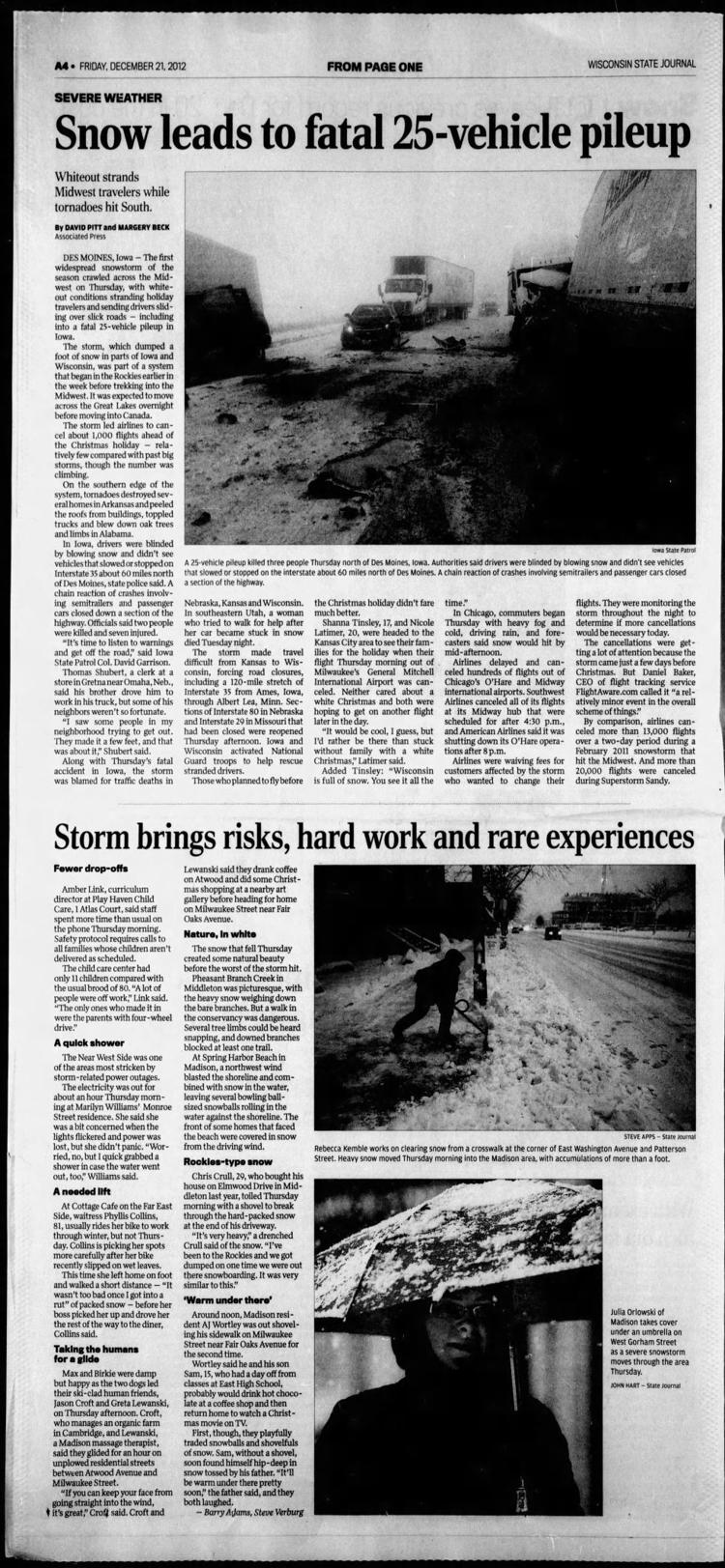 State Journal coverage Dec. 21, 2012