There's no end in sight to the warm October southern Wisconsin has been enjoying, with highs in the upper 60s to upper 70s over at least the next week, according to forecasters.
To the west of Wisconsin, record-challenging heat is forecast to make the north-central U.S. feel more like mid-summer, with highs soaring into the 80s, warm enough to challenge daily records and exacerbate extreme drought conditions, AccuWeather said.
Bismarck, North Dakota, is predicted to soar to near 90 on Tuesday, which could tie the record last set in 1949.
"The core of the heat is expected to peak on Tuesday for many locations across the northern Plains, but temperatures will likely remain well above average through the end of the week," AccuWeather meteorologist Matt Benz said.
This latest round of heat is attributed to a large area of high pressure settling over the Plains this week, amplified due to a dip in the jet stream, which also will bring in a surge of warm air from the Desert Southwest.
The unseasonably warm weather is forecast to shift east by the weekend, heading into more of the Midwest and Northeast through mid-October.
In Madison on Tuesday, look for mostly cloudy skies, a high near 70 and northeast winds around 10 miles per hour, the National Weather Service said.
After an overnight low around 59, Wednesday should be mostly cloudy, with a high near 73 and east winds at 5 to 10 mph.
Overnight Wednesday into Thursday, there's a 30% chance for showers after 2 a.m. as the low falls to around 59.
Chances for showers and thunderstorms are 60% Thursday and Thursday night, and 40% Friday and Friday night, with possible rain totals of a tenth to quarter of an inch both Thursday and Thursday night, and higher amounts possible if storms develop.
Skies will be mostly cloudy Thursday and partly sunny Friday, with highs near 71 and 72, and lows Thursday night and Friday night around 60 and 58.
The Weather Service said there's a 30% chance for showers Saturday night through Sunday night, and 20% Sunday.
Skies over Madison should be partly sunny Saturday and Sunday and mostly sunny Monday, with highs near 77, 73 and 71, and lows Saturday night and Sunday night around 64 and 53.
27 Storm Track meteorologist Max Tsaparis forecasts a possible stray shower Wednesday, a few showers developing Wednesday night, scattered showers and thundershowers Thursday, a few showers possible Thursday night, isolated showers possible Friday, and a few showers and storms possible Sunday.
Tsaparis said highs for Madison Tuesday through Monday should be near 69, 73, 70, 73, 78, 74 and 70, and overnight lows around 58, 59, 59, 58, 60 and 53.
Monday's high in Madison was 71 at 3:46 p.m., 6 degrees above the normal high and 16 degrees below the record high of 87 for Oct. 4, set in 2005.
Monday's low in Madison was 61 at 11:15 p.m., 17 degrees above the normal low and 36 degrees above the record low of 25 for Oct. 4, set in 1989.
Officially, a trace of precipitation was recorded at the Dane County Regional Airport on Monday, leaving Madison's October precipitation total (rain plus snow converted to liquid) at 0.08 inches, 0.32 inches below normal. The meteorological fall (September through November) precipitation total stayed at 2.42 inches, 1.41 inches below normal. The 2021 total stayed at 19.01 inches, 11.9 inches below normal.
Madison's record precipitation for Oct. 4 was 1.42 inches in 1919.
Photos: Remembering greatest single-day snowstorm in Madison history
State Journal front page Dec. 4, 1990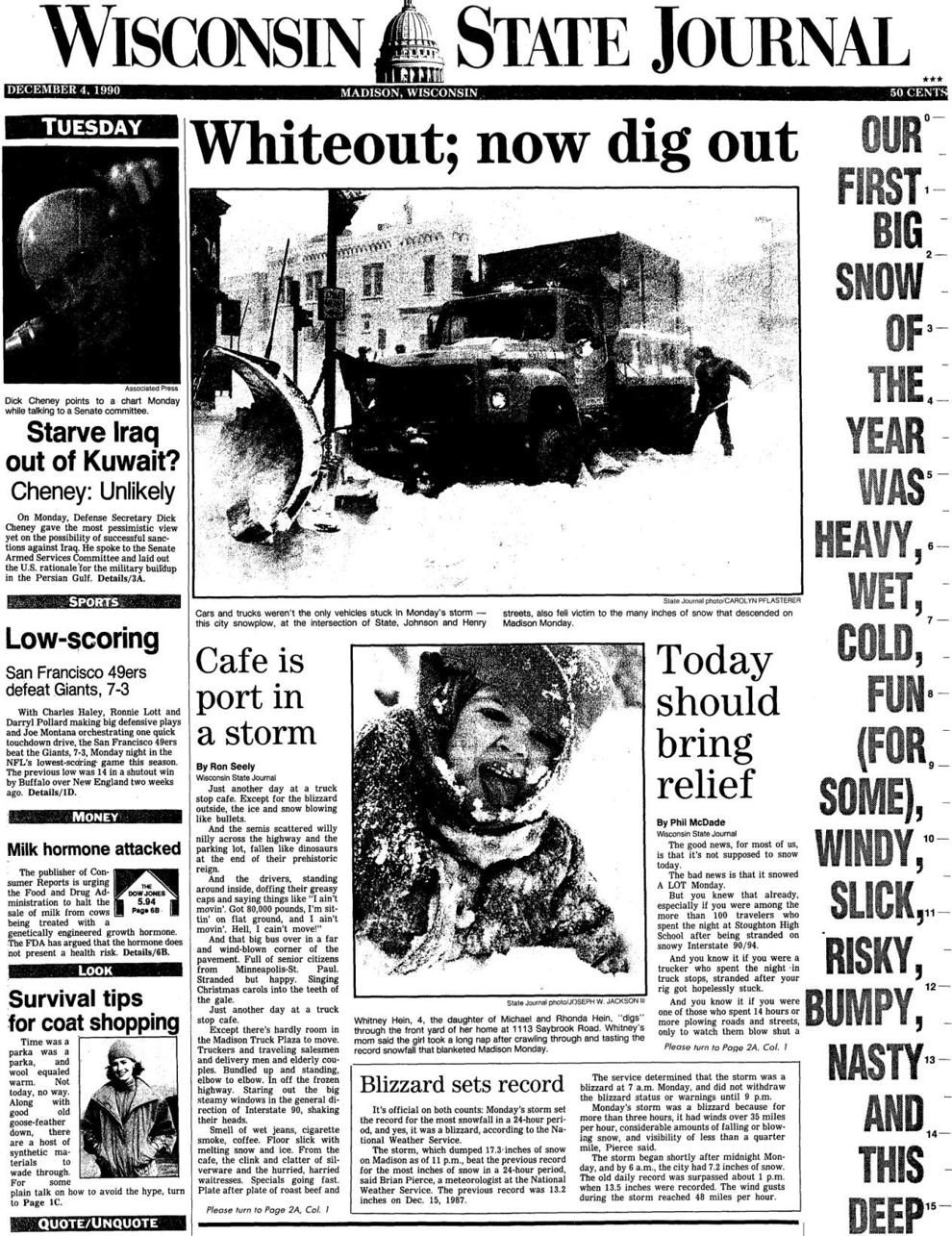 1990: Driver gets a push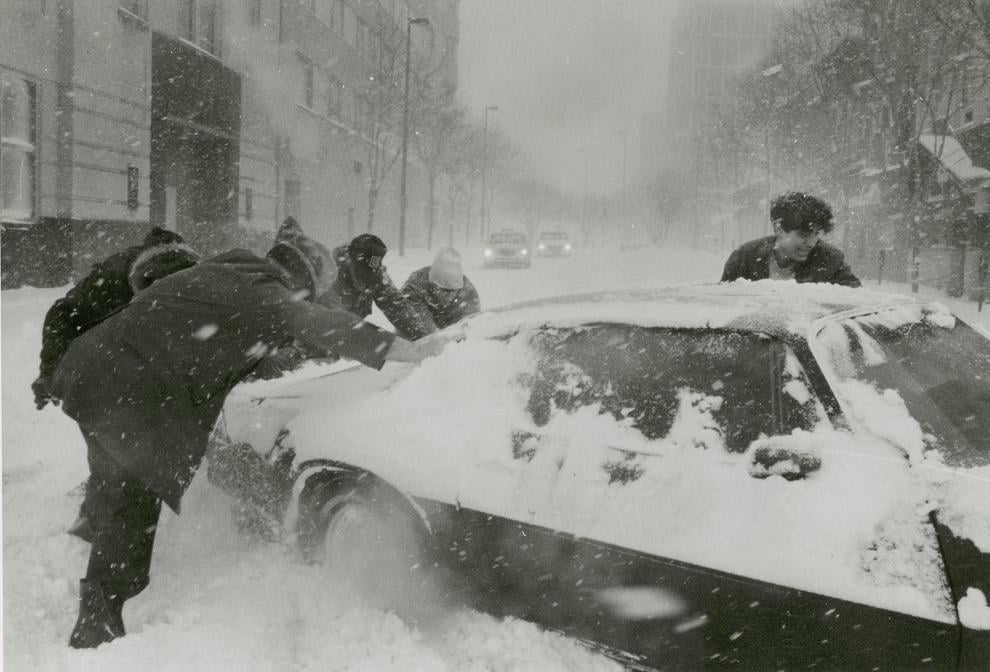 1990: Mountains of snow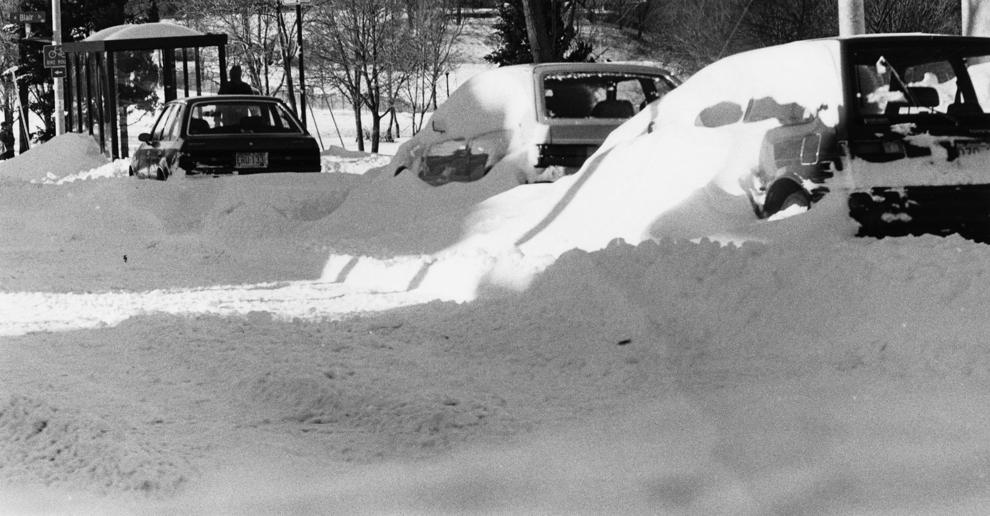 1990: Cars stuck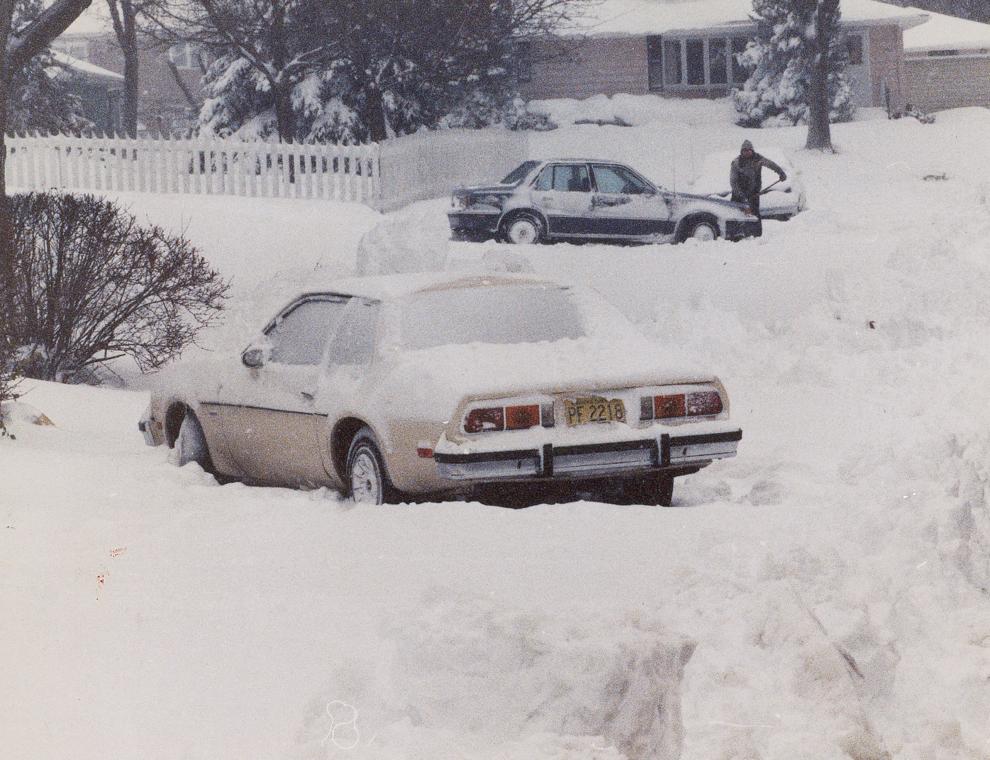 1990: Shoveling out car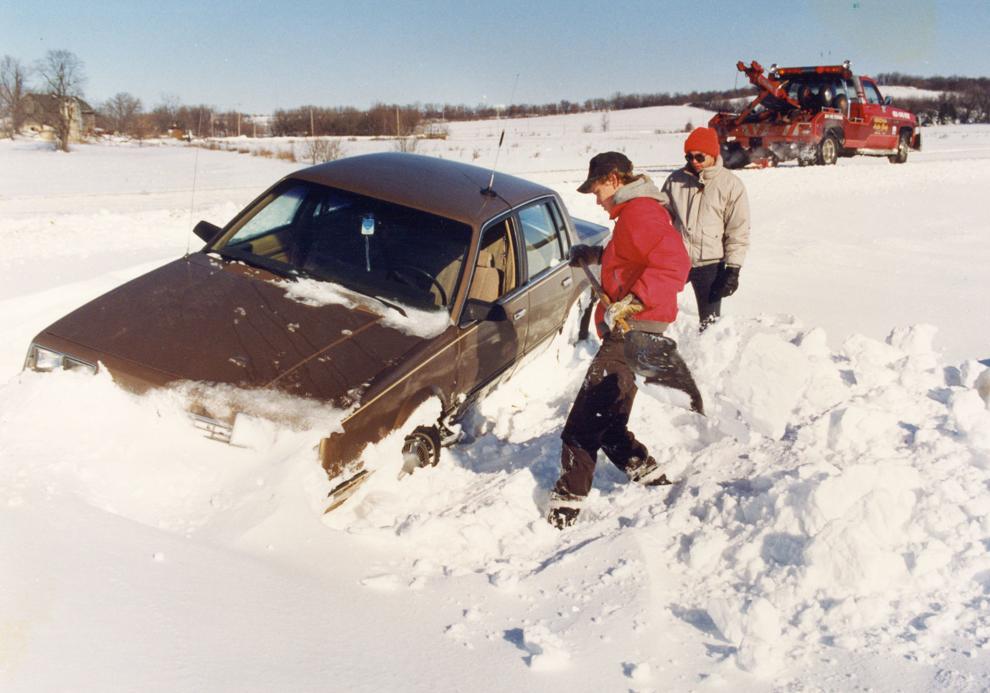 1990: Snowblower at work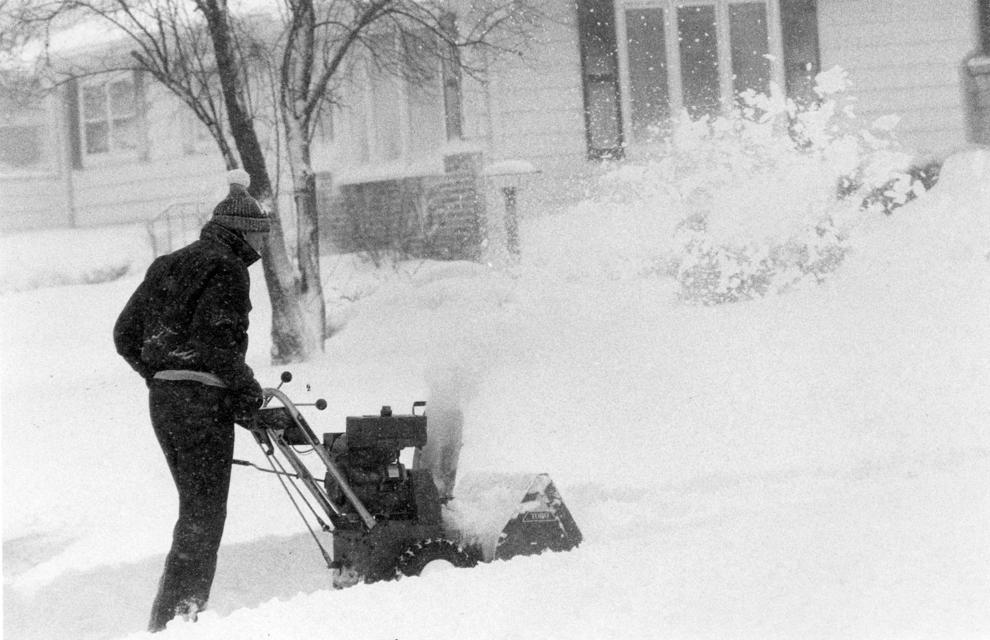 1990: Abandoned car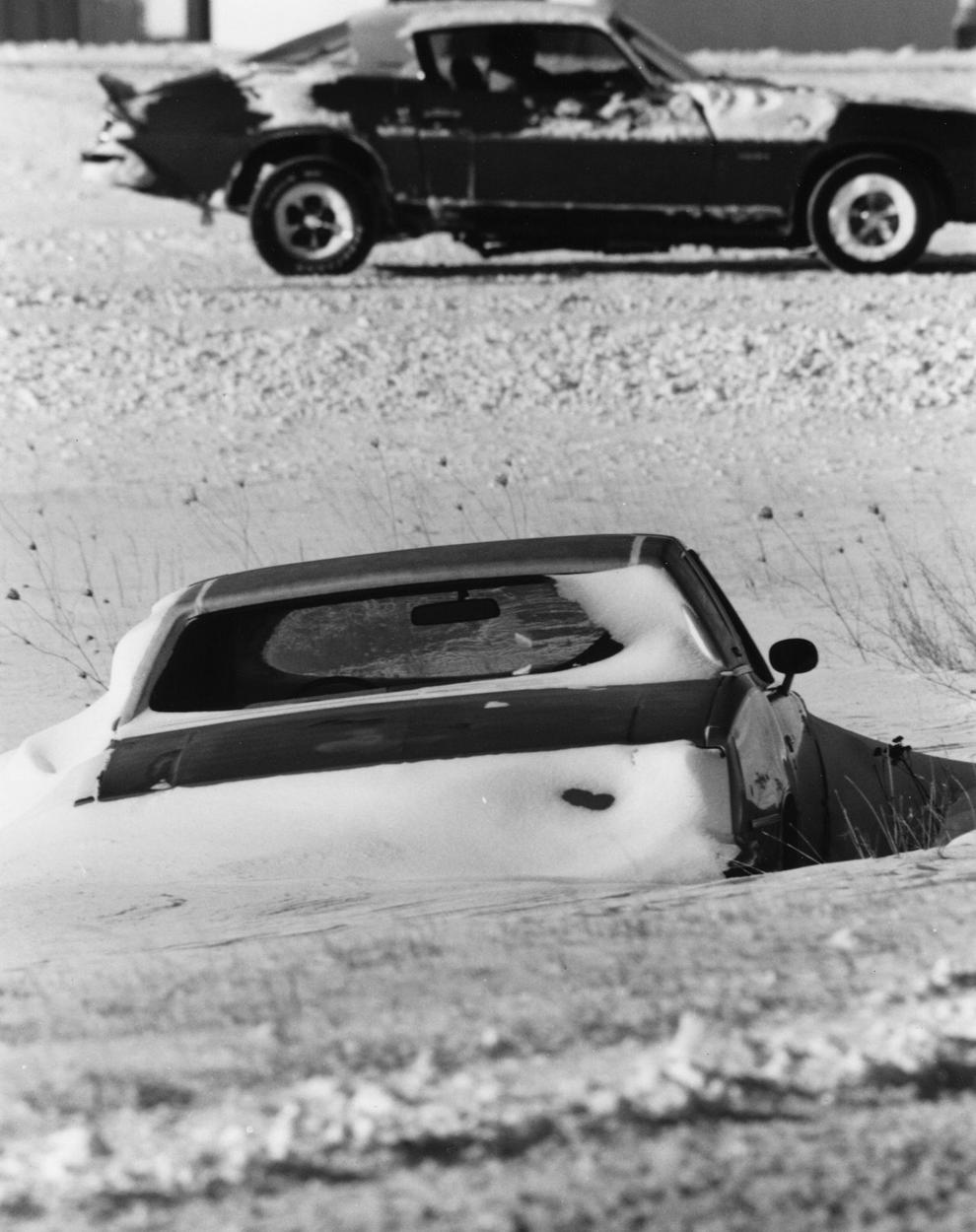 1990: Snowstorm aftermath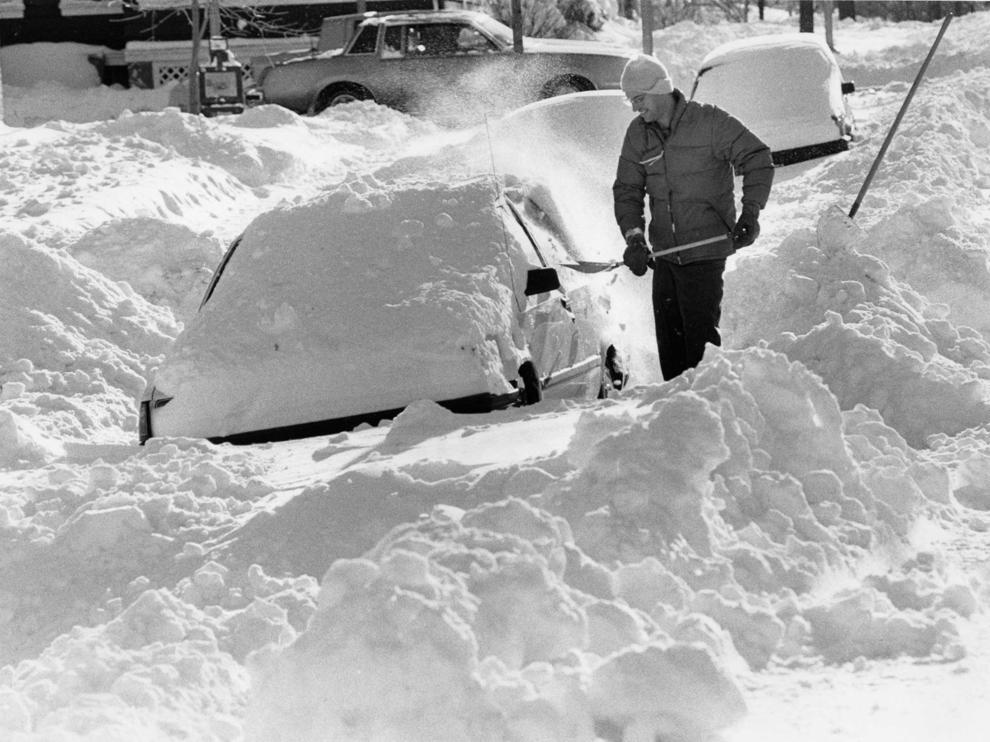 Snowstorm coverage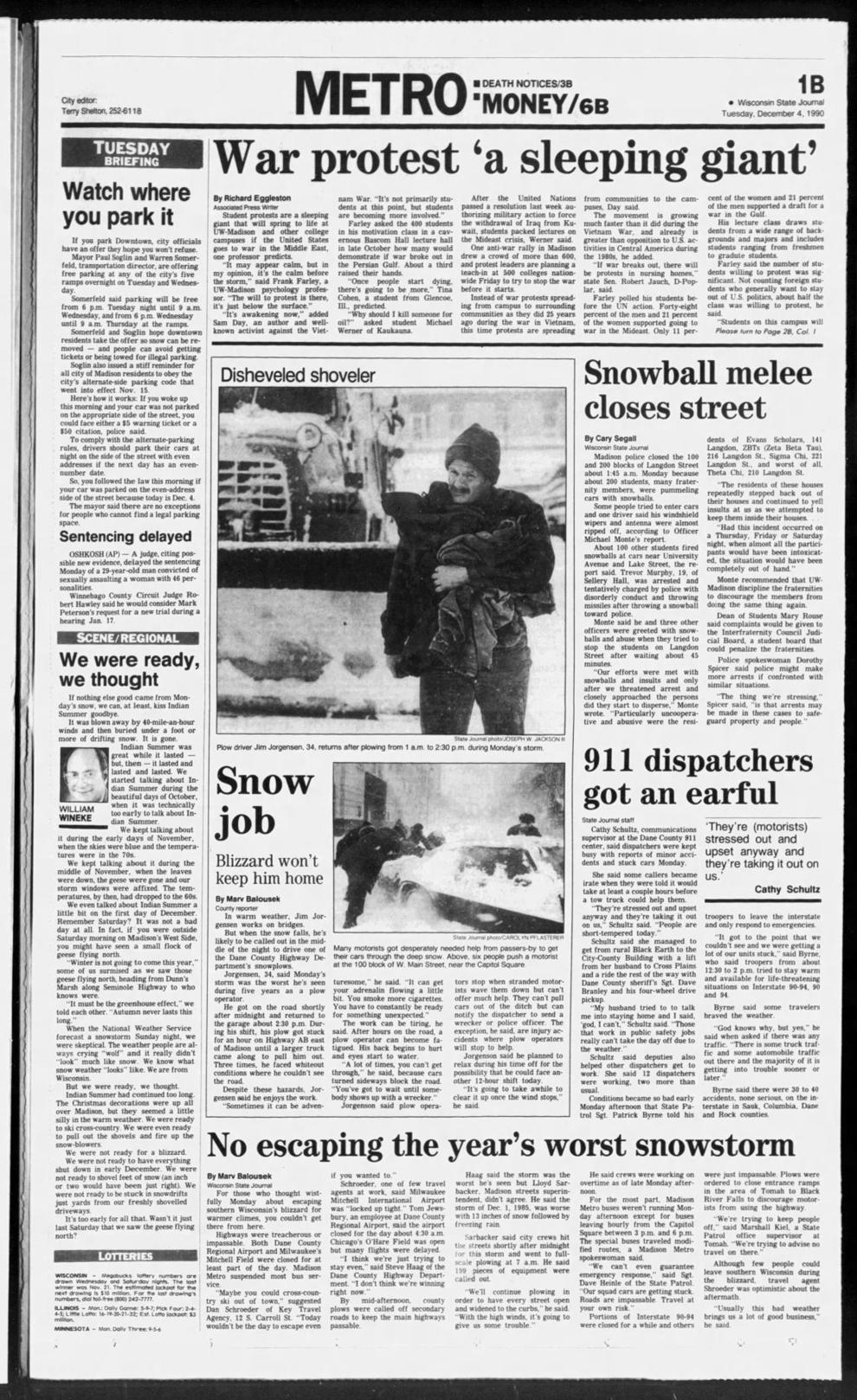 Snowstorm coverage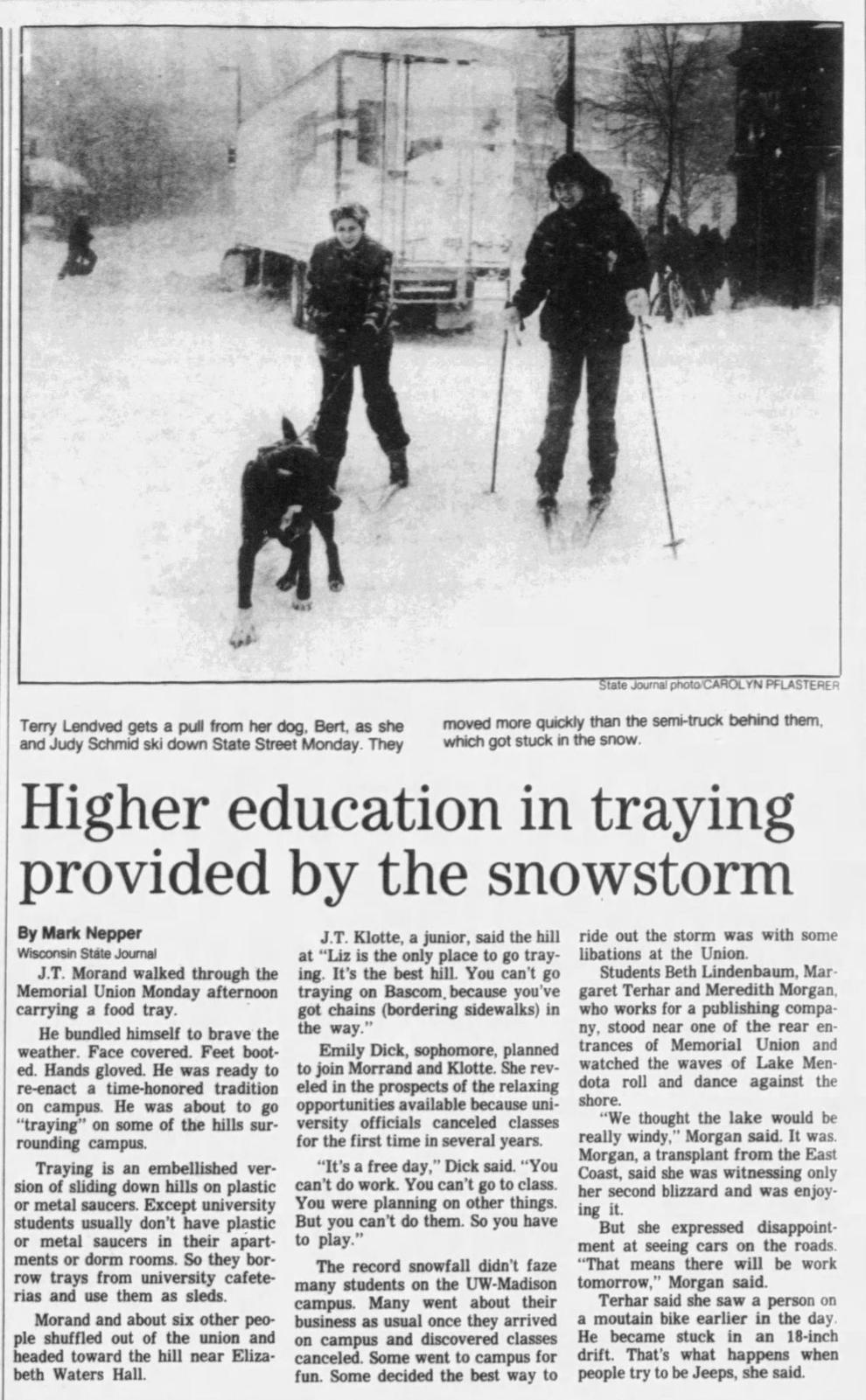 More stories from the greatest single-day snowstorm in Madison history