Anyone in southern Wisconsin who believed the old saying, "It's too cold to snow," is getting proven wrong this week, with two snowstorms moving through during a nearly historic cold stretch.
The first snowstorm delivered a couple of inches of light, powdery snow Thursday afternoon into Friday morning, and the second will do the same Friday night into Saturday afternoon, according to forecasters.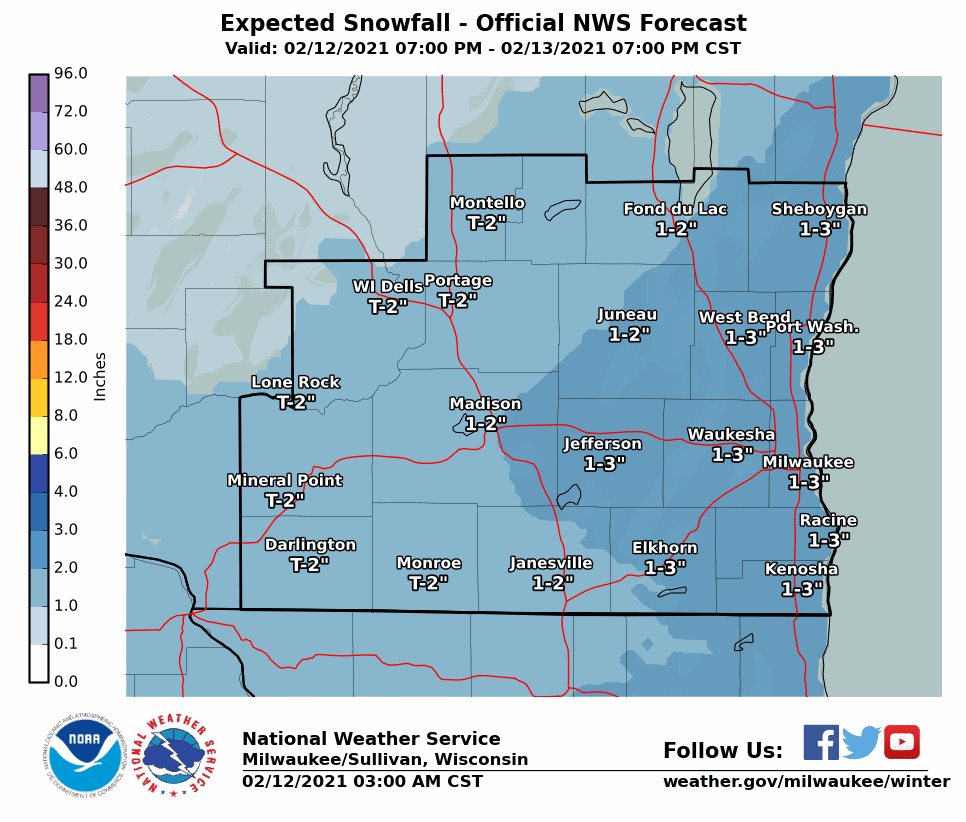 And the snow will fall while temperatures struggle to escape single digits for highs and tumble below zero for lows, with wind chill values reaching dangerous levels well below zero.
National Weather Service meteorologist Aidan Kuroski said the second storm will move in from south to north and drop 1 to 3 inches of snow across the region, with higher amounts to the east and along Lake Michigan before exiting from west to east.
The Weather Service's possible snow totals include 1 to 3 inches in Milwaukee, Racine and Kenosha; 1 to 2 inches in Madison and Janesville; a trace to 2 inches in Wisconsin Dells and Green Bay; up to an inch in La Crosse and Wausau; and none in far northwest Wisconsin.
The coldest air and wind chills will follow, with chills possibly reaching 25 below to 35 below overnight Saturday into Sunday and again Sunday into Monday, Kuroski said.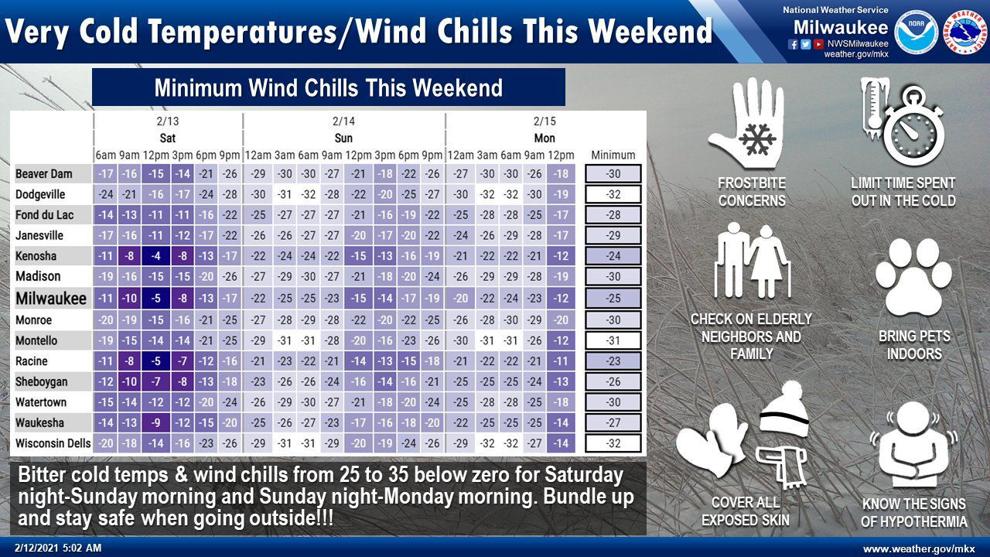 It's all part of one of the busiest winter weather patterns in decades, with frigid weather bringing ice and snow as far south as Texas as several weather systems move across the country, AccuWeather said.
Winter storms could arrive every two to three days through next week amid the tumultuous pattern, which is due in part to a major buckling of the jet stream.
On Thursday, Louisiana Gov. John Bel Edwards declared a state of emergency as the threat of heavy rain and wintry weather loomed.
Forecasters had been warning for about a month that a weakening in the polar vortex could send bitter cold plunging into Wisconsin. It took longer than initially predicted, but the frigid cold arrived last weekend and threatened to turn into the coldest stretch in Madison history by one measure.
Madison's longest string of consecutive days with a daytime high temperature of 10 degrees or less is 10, which occurred in January 1963, followed by seven in January 1994, according to Steve Ackerman and Jonathan Martin, UW-Madison professors.
Wednesday ended the streak by a single degree with an official high of 11, after highs of 6 on Saturday, zero on Sunday, 5 on Monday, and 10 on Tuesday. Madison's high Thursday was 6 and no highs above 10 are forecast until next Tuesday by the Weather Service or 27 Storm Track, so the 10-day record could have been tied.
In Madison on Friday, look for skies turning mostly sunny, with a high near 4 and northwest winds at 10 to 15 miles per hour producing wind chills of 20 below to 10 below, the Weather Service said.
Snow overnight into Saturday could total around an inch during both periods, with a low around 5 below and a high only near 4, with wind chill values of 20 below to 15 below.
The Weather Service said the weather then turns quiet, with just a 20% chance for snow after midnight Monday night.
But the cold will intensify, before temperatures finally begin to moderate next week.
Skies over Madison should be partly sunny Sunday through Thursday, with highs near 1, 3, 14, 20 and 21, and lows Saturday night through Wednesday night around 11 below, 16 below, 6 below, 1 below and 4.
27 Storm Track meteorologist Max Tsaparis forecasts light snow redeveloping after midnight Friday night and ending late in the day Saturday, with 1 to 3 inches in the Madison area; then mostly quiet weather to follow, with just possible light snow Tuesday as the cold eases.
Tsaparis said highs for Madison Friday through Thursday should be near 5, 4, 1, 2, 13, 19 and 19, and overnight lows around 3 below, 11 below, 15 below, 3 below, 5 below and 2 below.
The Madison Streets Division warned drivers to be careful as the cold weather means plow trucks won't be applying salt, as it too cold for it to work. Crews will apply sand where needed, providing some traction, but not melting snow and ice.
Thursday's high in Madison was 6 at 4:11 p.m., 24 degrees below the normal high and 55 degrees below the record high of 61 for Feb. 11, set in 1999.
Thursday's low in Madison was 11 below at 5 a.m., 25 degrees below the normal low and 11 degrees above the record low of 22 below for Feb. 11, set in 1885.
Officially, 0.1 inches of precipitation was recorded at the Dane County Regional Airport on Thursday, boosting Madison's February total to 0.44 inches, 0.06 inches below normal. The meteorological winter (December through February) precipitation total (rain plus snow converted to liquid) rose to 2.84 inches, 0.63 inches below normal. Madison's 2021 precipitation total rose to 1.71 inches, 0.02 inches below normal.
Madison's record precipitation for Feb. 11 is 1 inch in 1880.
The 1.5 inches of snow on Thursday boosted Madison's February total to 5.2 inches, 0.8 inches above normal. For meteorological winter, Madison has received 35.7 inches, 4.9 inches above normal. For the snow season (since July 1), Madison has received 38 inches, 3.1 inches above normal.
Madison's record snowfall for Feb. 11 is 6.5 inches in 1887.
Madison's official snow depth is 13 inches.
---
Photos: A look back at the frigid blast of 2014 caused by the 'polar vortex'
Photos: A look back at the frigid blast of 2014 caused by the 'polar vortex'
2014 polar vortex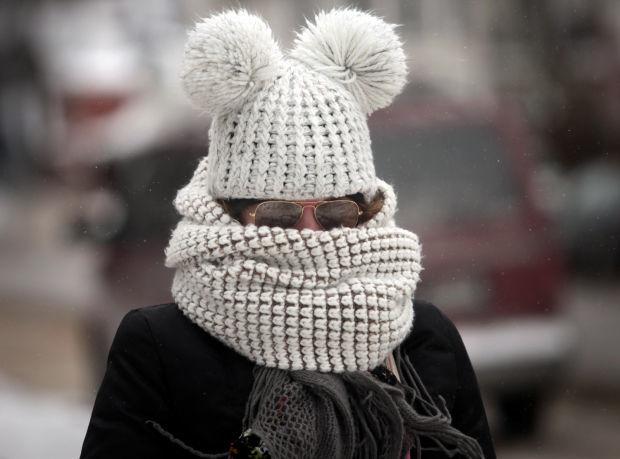 2014 polar vortex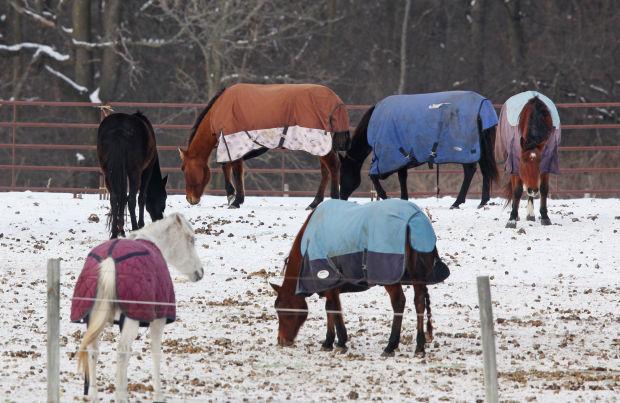 2014 polar vortex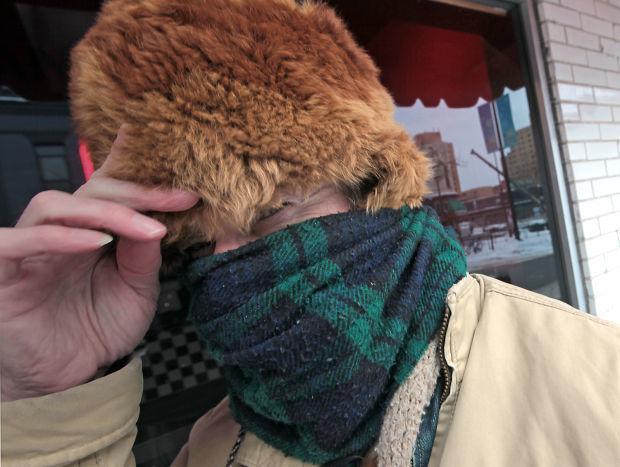 2014 polar vortex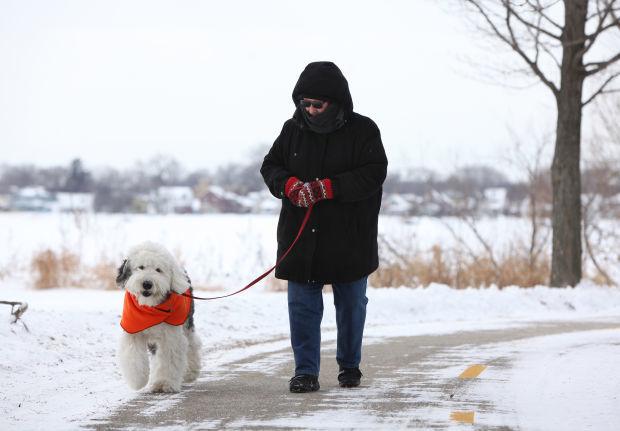 2014 polar vortex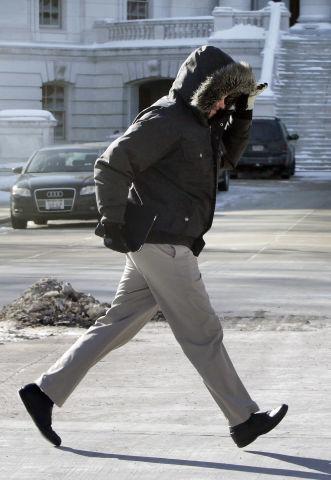 2014 polar vortex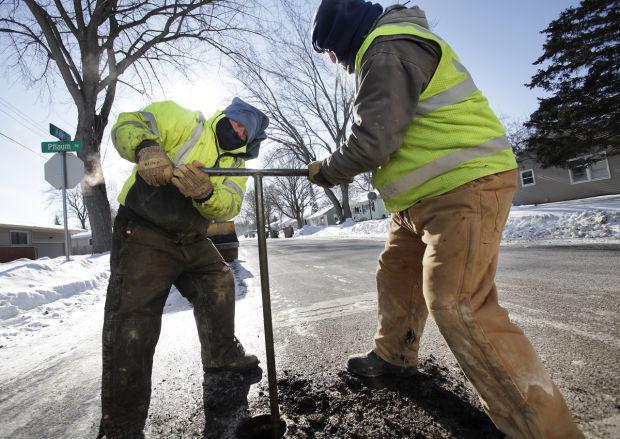 2014 polar vortex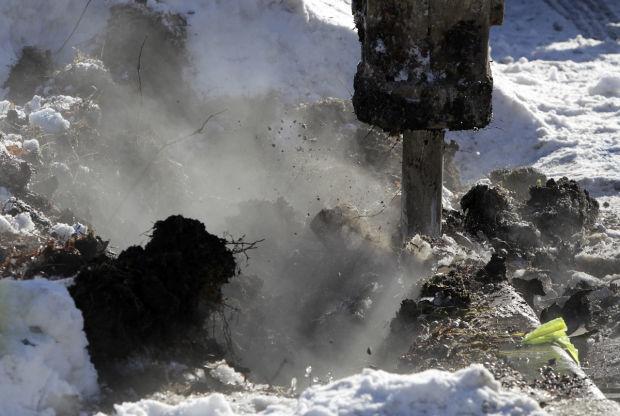 2014 polar vortex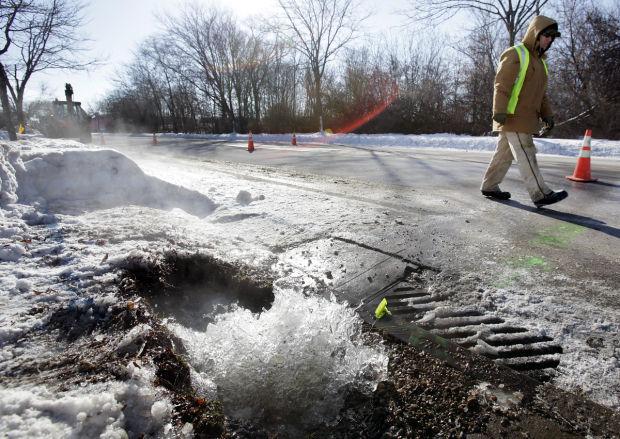 2014 polar vortex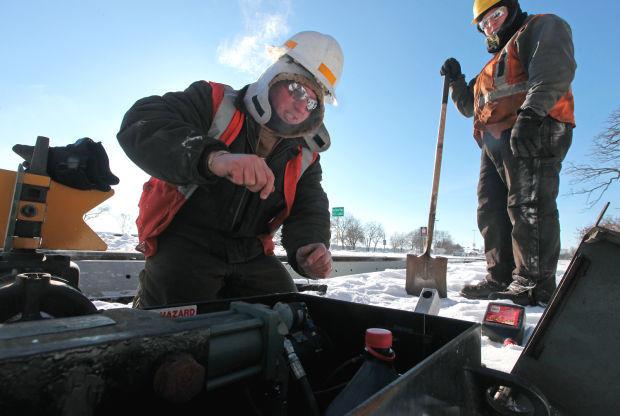 2014 polar vortex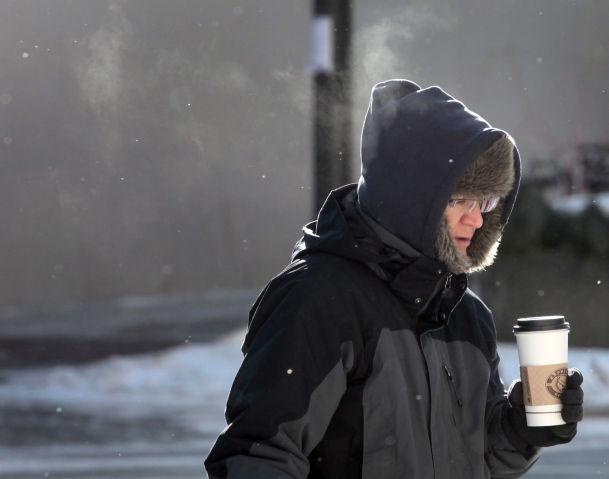 2014 polar vortex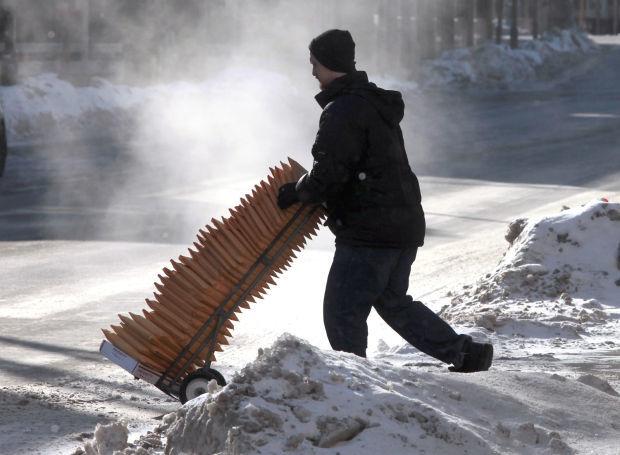 2014 polar vortex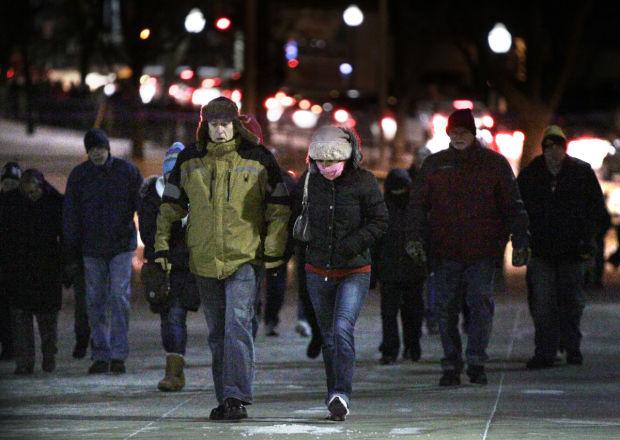 2014 polar vortex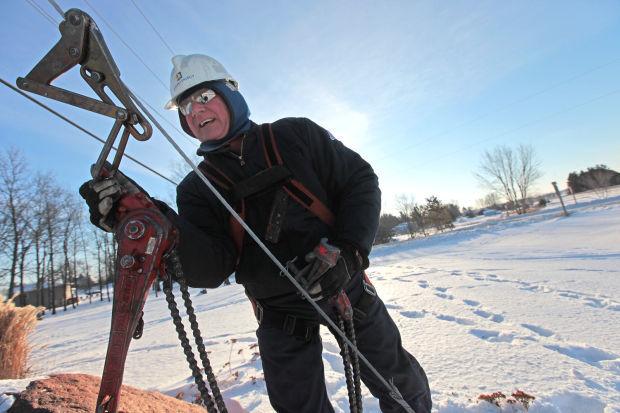 2014 polar vortex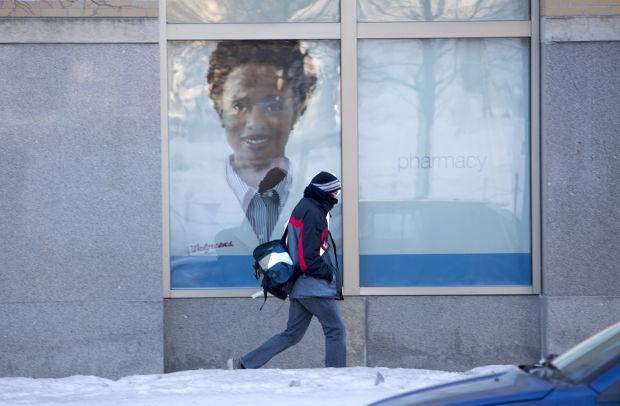 2014 polar vortex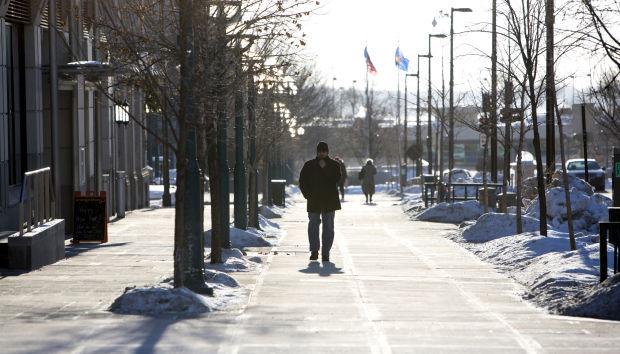 2014 polar vortex
2014 polar vortex