The next snowstorm is aiming for southern Wisconsin Friday night into Saturday, with little to no snow expected in central and northern Wisconsin, according to forecasters.
Madison and La Crosse both could see 1 to 2 inches and Racine around an inch, while Eau Claire, Wausau and Green Bay should see at most some snow showers, according to the National Weather Service.
After the weather system tracks through the Northwest at midweek, it will intensify and tap into an unusually warm and humid air mass surging out of the Gulf of Mexico, which will clash with cold air to the north, producing ice in some areas and snow in others.
"The setup will result in a very tight weather contrast zone, where rainy conditions, snow and/or ice can all occur," AccuWeather Senior Meteorologist Alex Sosnowski said. "Temperatures over this same 100-mile cross section can range from the balmy 50s and 60s F to the 20s and 30s.
"Exactly where the temperature and weather contrast zone ends up is key to the forecast. The zone could shift farther to the north and west or perhaps farther to the south and east in the coming days."
AccuWeather didn't offer predicted snow totals for Wisconsin, although it said lower Michigan could see 6 inches or more Saturday into Saturday night.
In Madison on Wednesday, look for increasing clouds, with a high near 20 and northwest winds at 5 to 15 miles per hour turning out of the southeast in the afternoon, producing wind child values of 5 below to 5, the Weather Service said.
After temperatures rise from around 18 at 8 p.m. to 25 overnight, Thursday's forecast features a 50% chance for freezing rain between 7 a.m. and 9 a.m., then rain, with cloudy skies, a high near 46 and south winds at 15 to 20 mph, gusting as high as 30 mph.
The Weather Service said chances for precipitation are 40% Thursday night in the form of rain, mainly before midnight; 30% Friday in the form of rain before 7 a.m., then snow; 80% Friday night for snow, with possible accumulation of 1 to 2 inches; 40% Saturday for snow; 30% Saturday night for snow before midnight; 20% for snow Sunday night; and 20% for snow Monday night and Tuesday.
You have free articles remaining.
Skies over Madison should be cloudy Friday, mostly cloudy Saturday, partly sunny Sunday, and mostly cloudy Monday and Tuesday, with highs near 35, 28, 31, 37 and 35, and lows Thursday night through Monday night around 30, 22, 15, 24 and 24.
27 Storm meteorologist Max Tsaparis forecasts light freezing drizzle possibly developing late Thursday morning, changing to all rain in the afternoon and ending as light rain at night; snow possible Friday night; light snow possible Saturday ending at night; and a light rain/snow mix possible Tuesday.
Tsaparis said highs would range from 21 to 44, and lows from 10 to 30.
Tuesday's high in Madison was 38 at 12:08 p.m., 12 degrees above the normal high and 12 degrees below the record high of 50 for Jan. 7, set in 2008.
Tuesday's low in Madison was 21 at 11:59 p.m., 10 degrees above the normal low and 50 degrees above the record low of 29 below for Jan. 7, set in 1887.
No precipitation was recorded at the Dane County Regional Airport on Tuesday, leaving Madison's January and 2020 total at a trace, 0.29 inches below normal. The meteorological winter (December through February) precipitation total (rain plus snow converted to liquid) stayed at 1.52 inches, 0.51 inches below normal.
Madison's record precipitation for Jan. 7 is 1.1 inches, set in 2019.
With no snow on Tuesday, Madison's January and 2020 snow total stayed at a trace, 2.8 inches below normal. For meteorological winter, Madison has received 2.9 inches, 13.4 inches below normal. For the snow season (since July 1), Madison has received 18.6 inches, 1.8 inches below normal.
Madison's record snowfall for Jan. 7 is 7 inches, set in 1913.
---
Photos: Remembering the record-setting blizzard of December 2012
Scene from December 2012 blizzard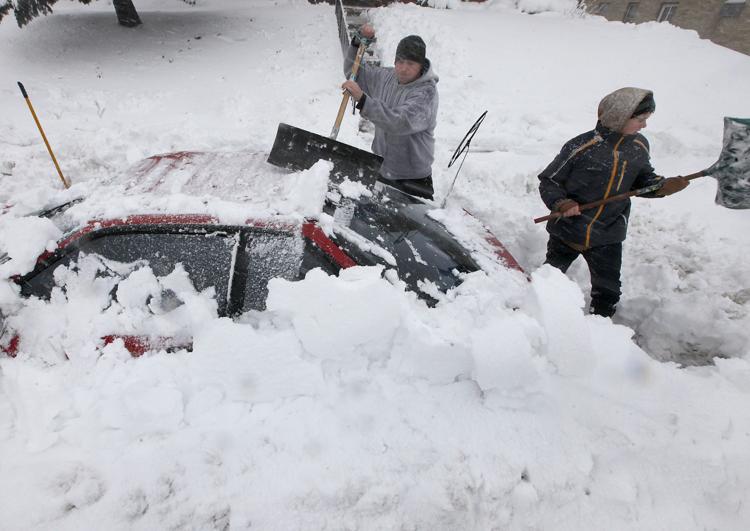 Scene from December 2012 blizzard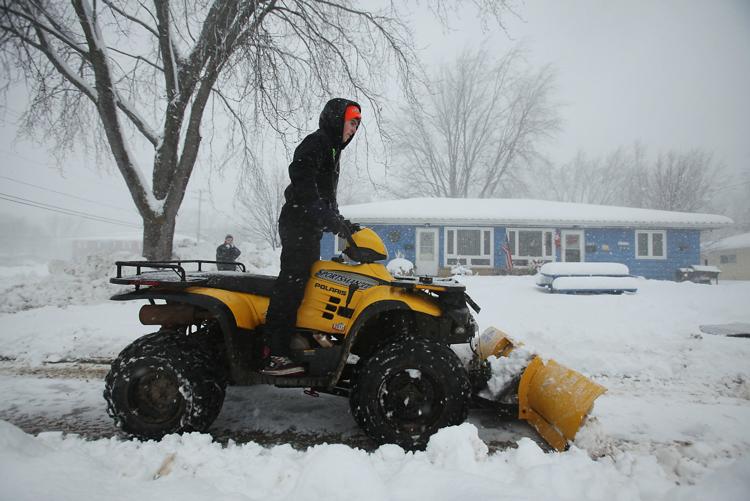 Scene from December 2012 blizzard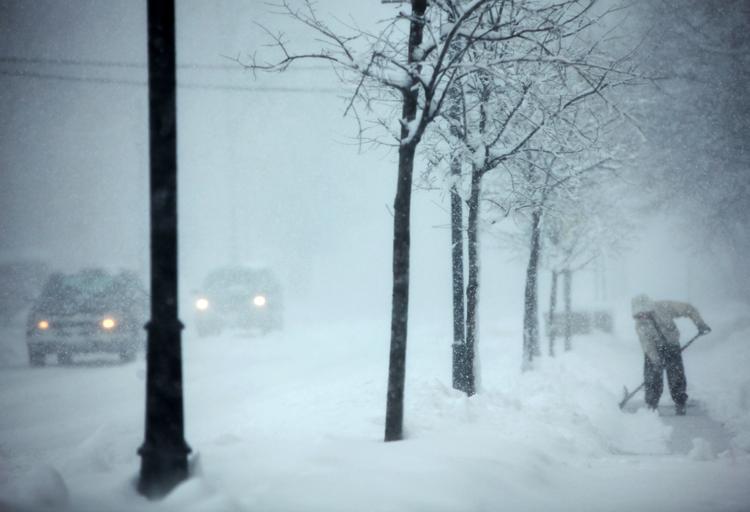 Scene from December 2012 blizzard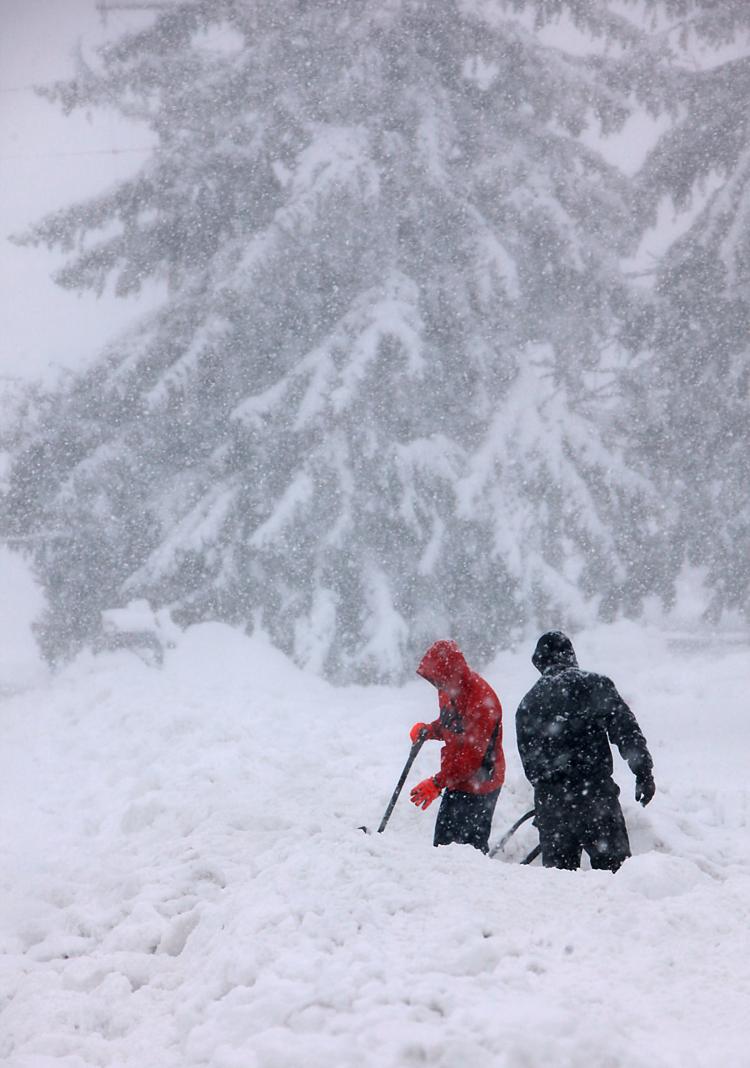 Scene from December 2012 blizzard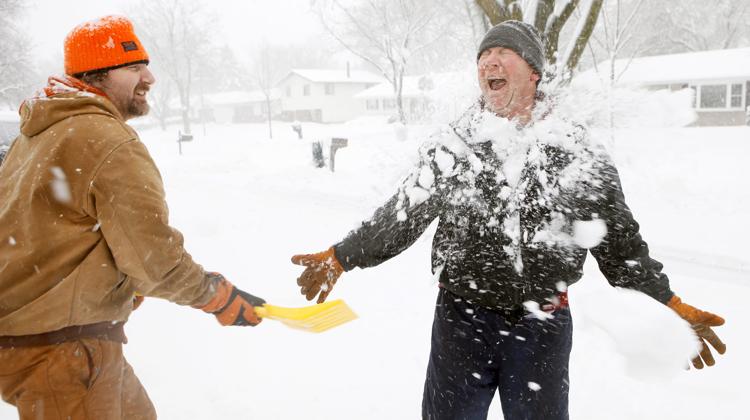 Scene from December 2012 blizzard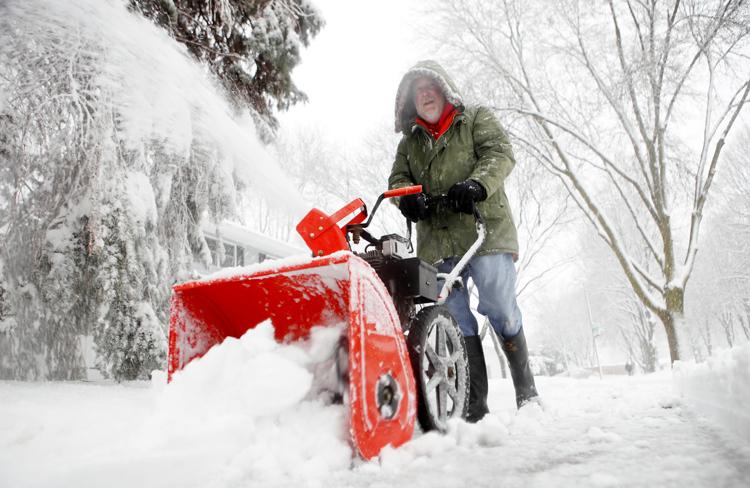 Scene from December 2012 blizzard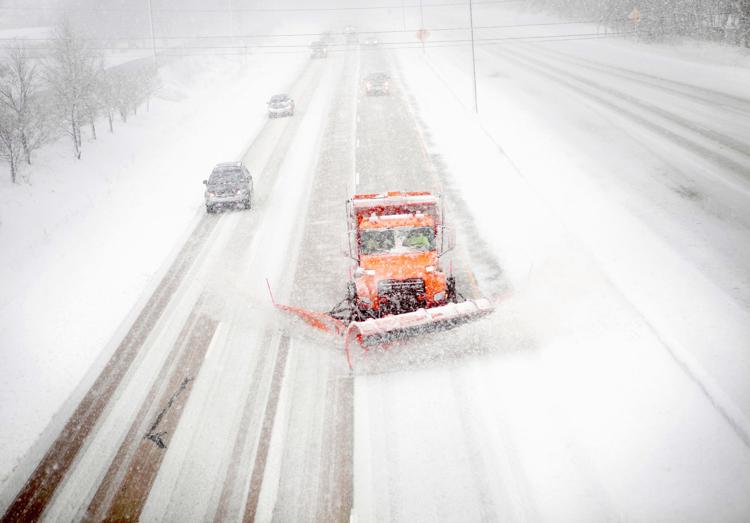 Scene from December 2012 blizzard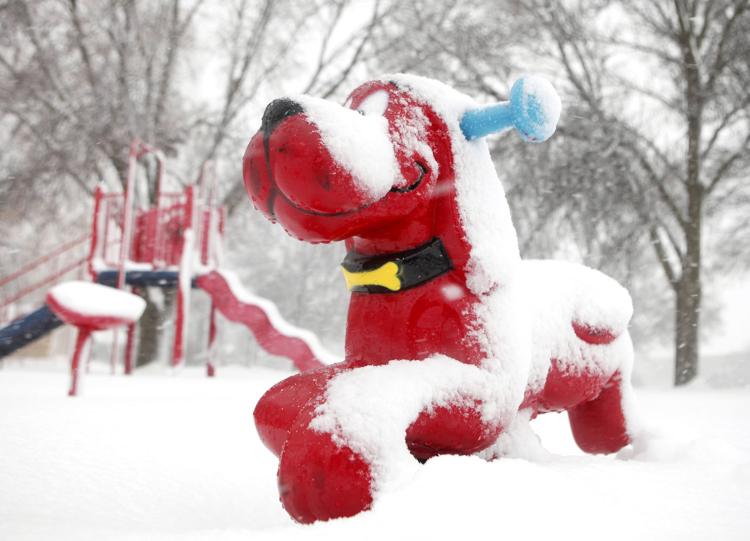 Scene from December 2012 blizzard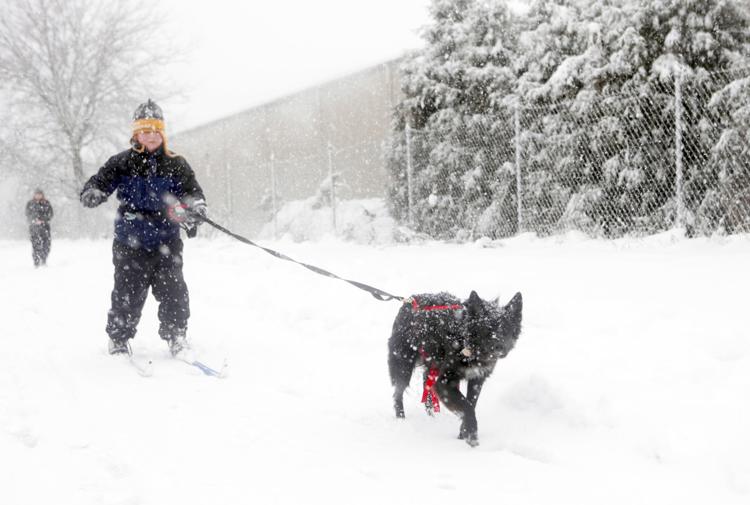 Scene from December 2012 snowstorm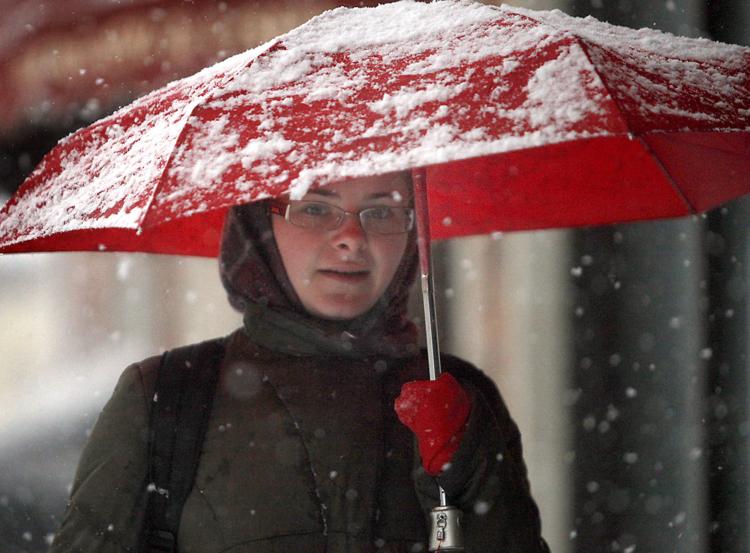 Scene from December 2012 blizzard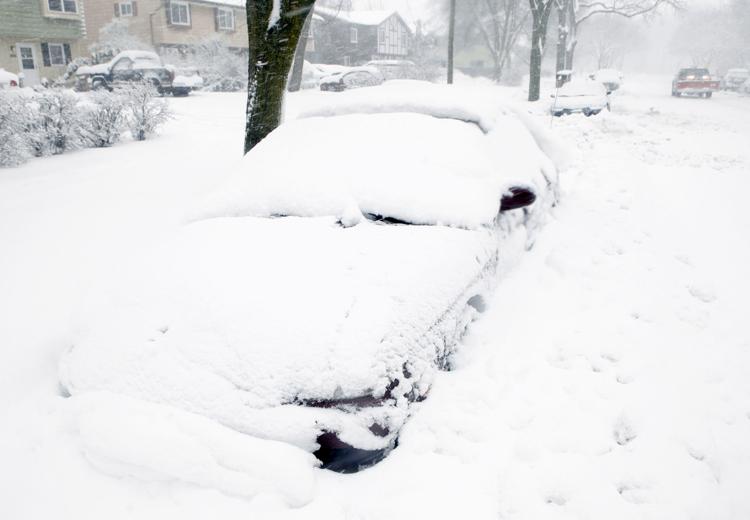 Scene from December 2012 blizzard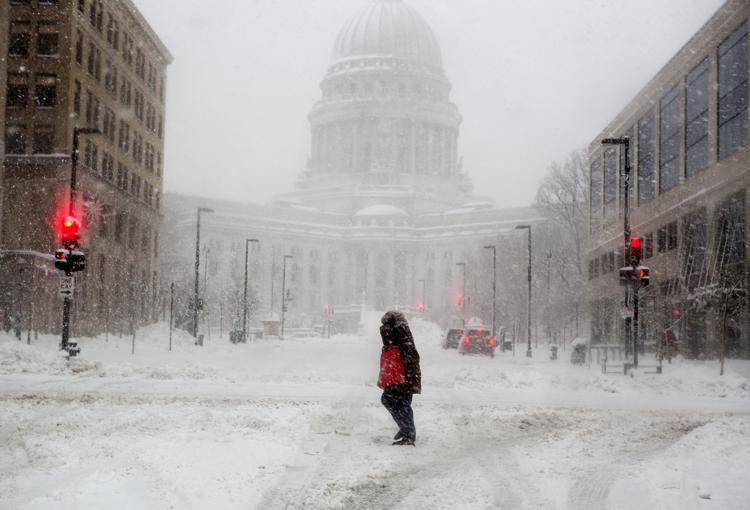 Scene from December 2012 blizzard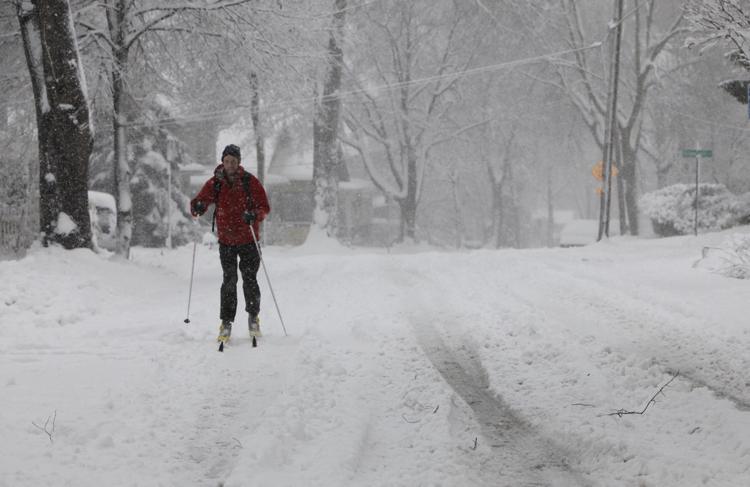 Scene from December 2012 blizzard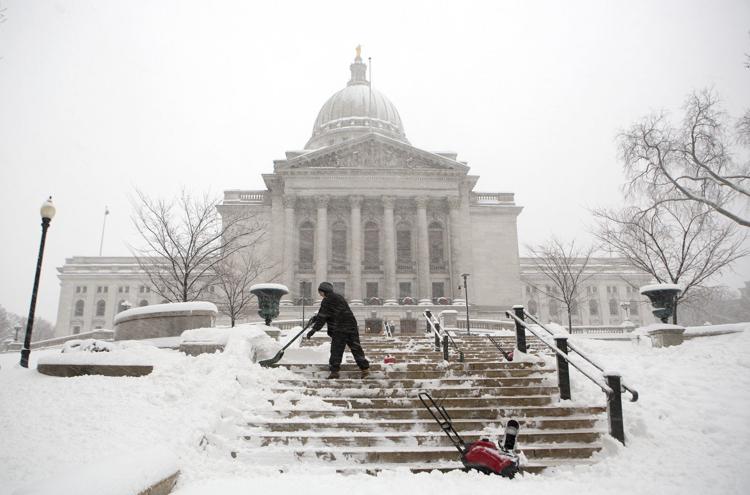 Scene from December 2012 blizzard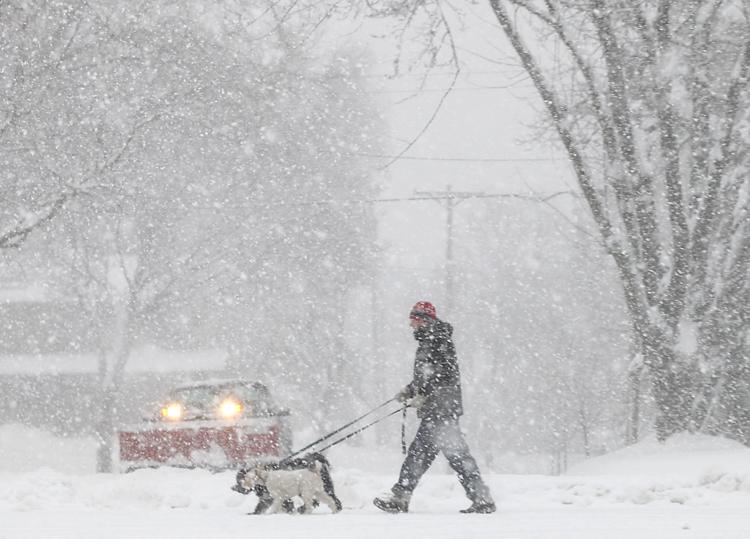 Aftermath of December 2012 blizzard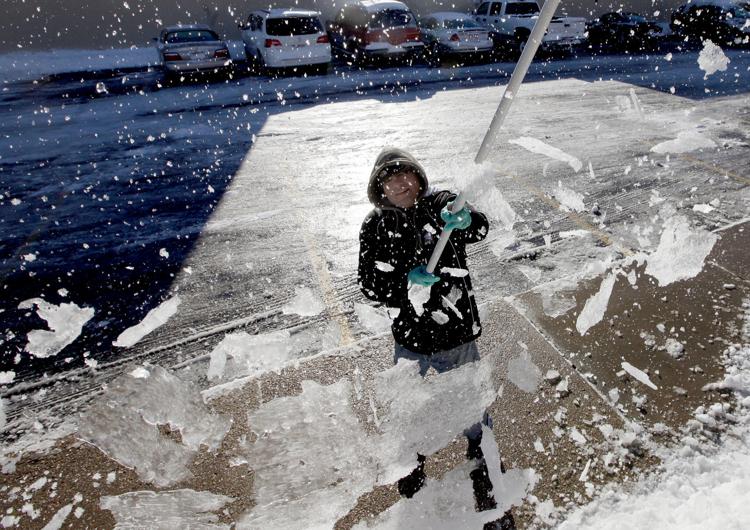 Aftermath of December 2012 blizzard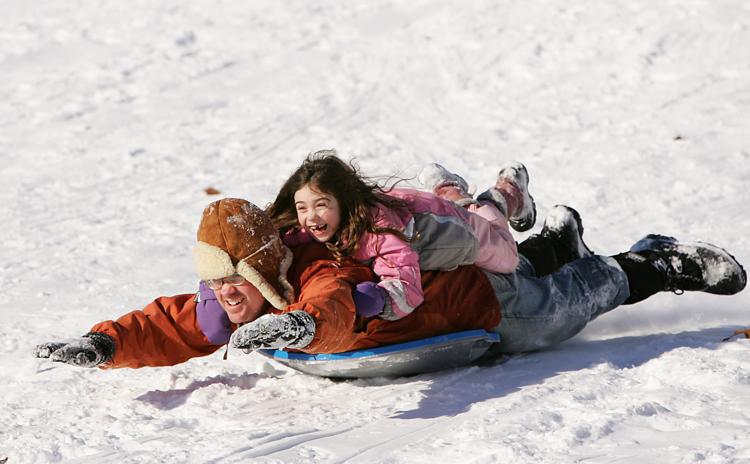 Aftermath of December 2012 blizzard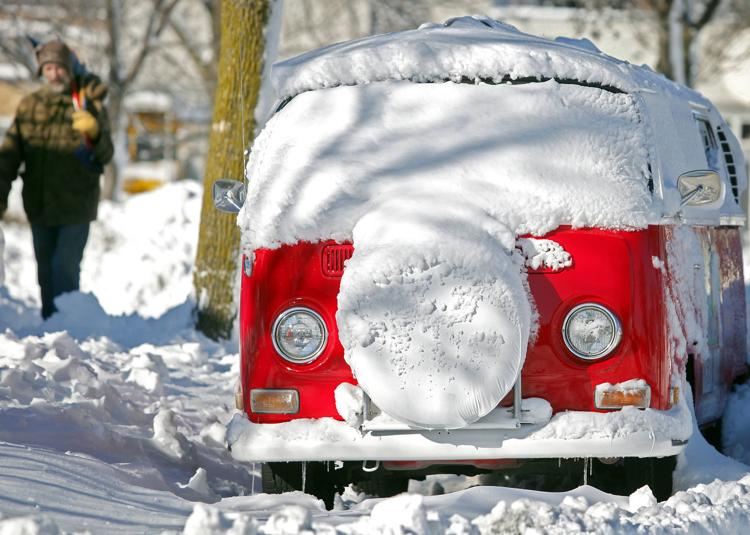 Aftermath of December 2012 blizzard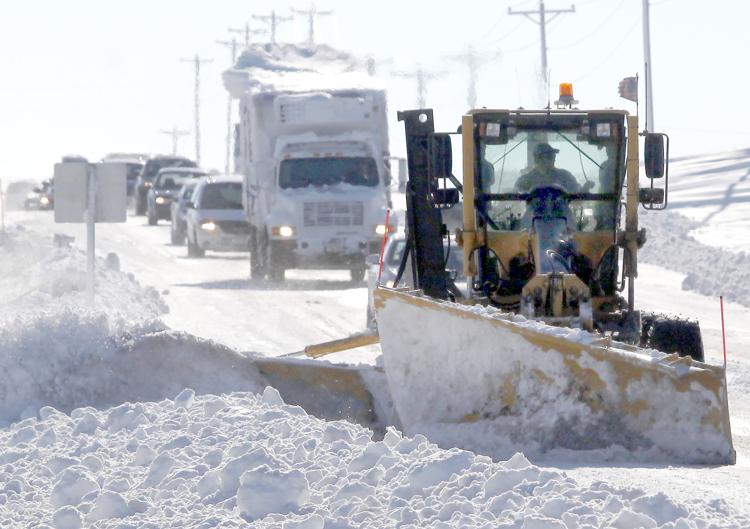 Aftermath of December 2012 blizzard
State Journal front page Dec. 21, 2012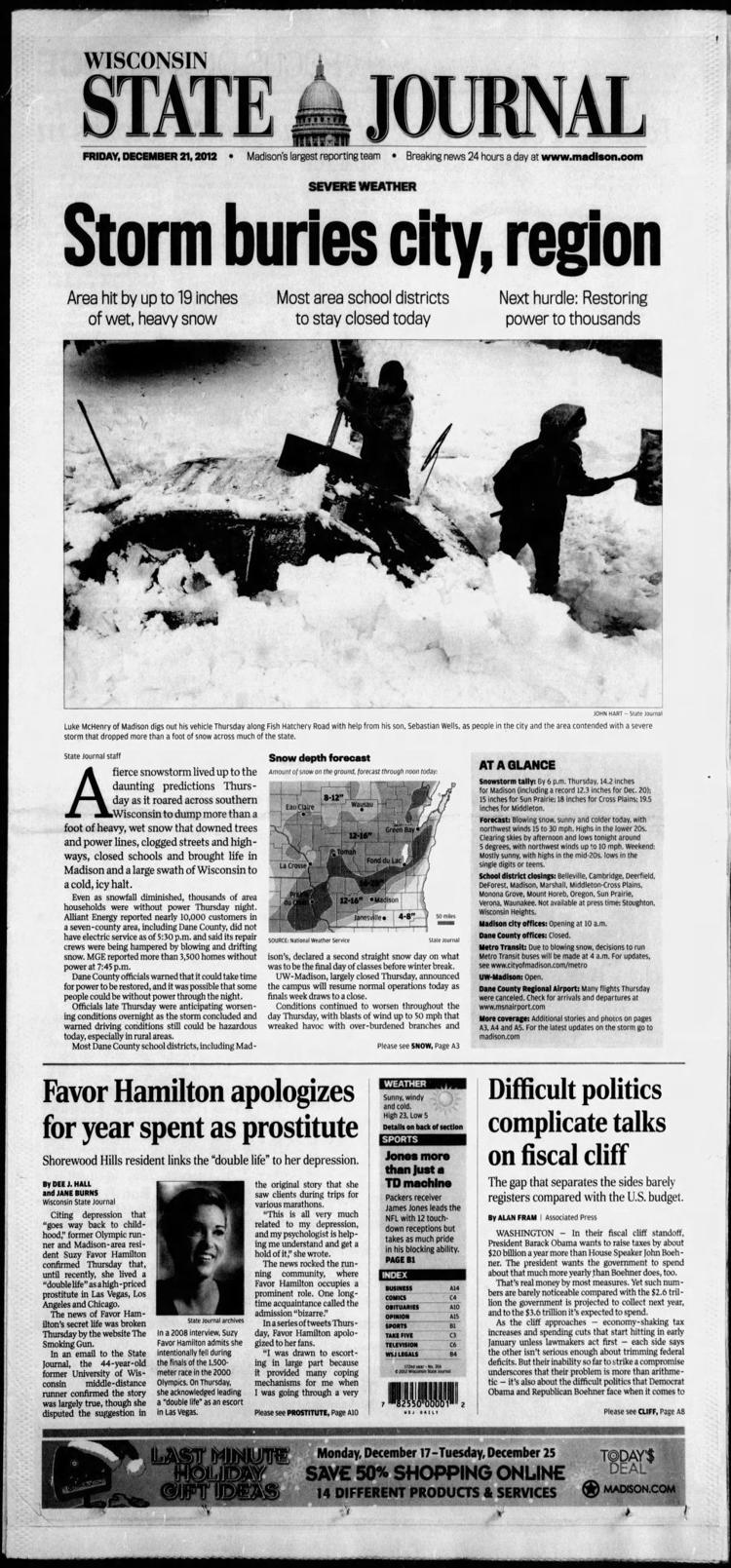 State Journal coverage Dec. 21, 2012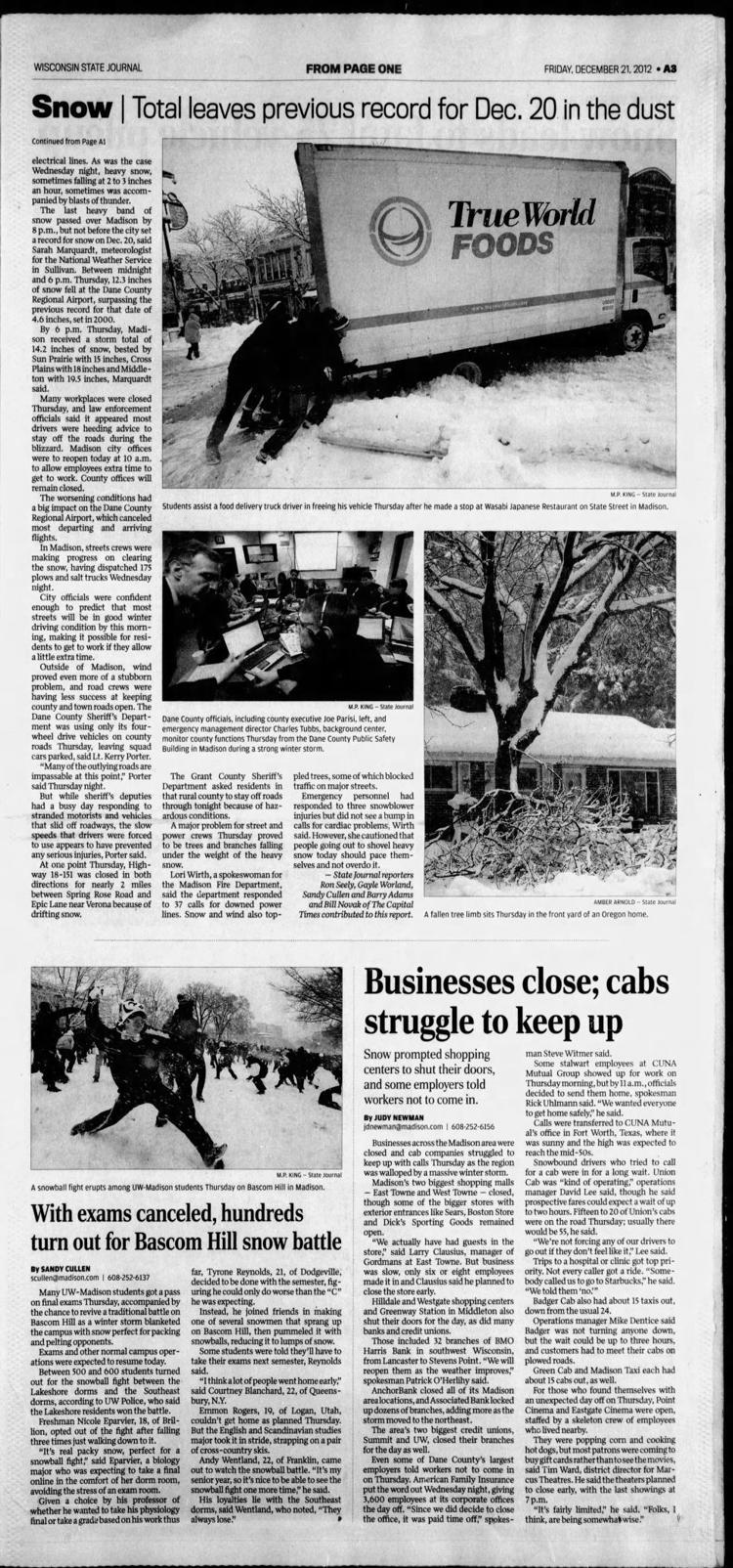 State Journal coverage Dec. 21, 2012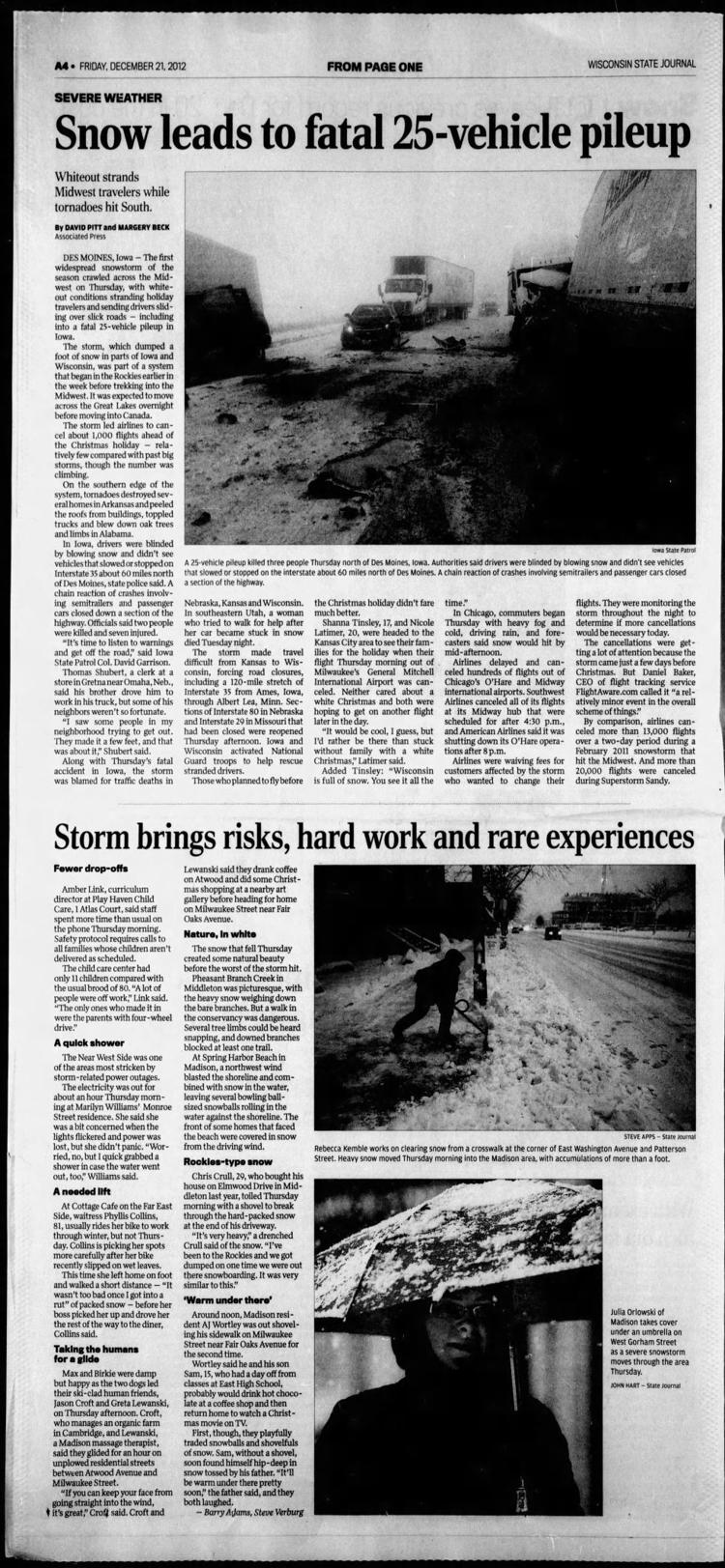 State Journal coverage Dec. 21, 2012