A near-record cold stretch for southern Wisconsin will begin to ease this week, with temperatures finally getting back above zero on Monday across southern Wisconsin, cracking the teens on Tuesday, 20s on Thursday, and 30s on Sunday, according to forecasters.
With Monday's forecast high of 3, Madison will not have seen a high above 11 since Feb. 5. The stretch of 10 straight days from Feb. 6-15 will tie for fifth-highest in Madison history with 1999, 1963, 1885 and 1875, the National Weather Service reported.
There were 15 straight days of highs not exceeding 11 in 1899, 13 in 1912 and 1985, and 11 in 1895.
It was 12 below at 6:53 a.m. Monday, and with forecast lows of 3 below for Tuesday and Wednesday, Madison will see 12 straight days of below zero lows after seeing only one all fall and winter before this stretch started on Feb. 6, the Weather Service reported.
On Sunday, the low of 12 below and high of 2 below were just a degree of the record low of 13 below set in 1951 and the record lowest high of 3 below in 1875.
The last time it was above zero in Madison was Saturday, when it got to 2.
A wind chill advisory continues until noon on Monday, with wind chills as low as 30 below, the Weather Service said.
In addition, a winter weather advisory is in effect for counties in southeastern Wisconsin along Lake Michigan starting Monday afternoon, with 2 to 5 inches of snow expected along the lakeshore, and locally higher amounts possible, Andy Boxell of the Weather Service said.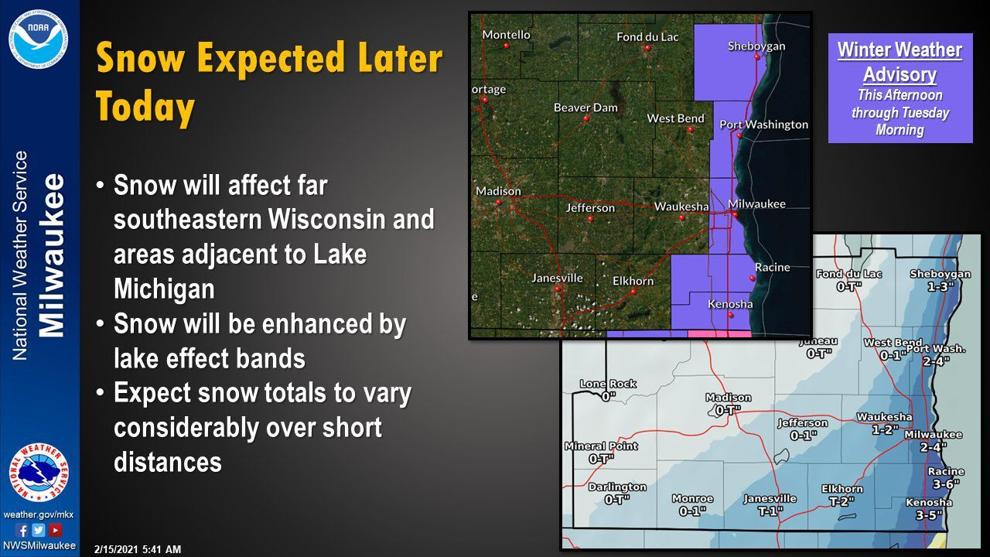 Light snow could extend Monday night to a Darlington to Fond du Lac line with a light dusting to around an inch possible west of the advisory. No snow is expected in Madison.
Meanwhile, the arctic cold flowing into the U.S. thanks to a weakening of the polar vortex is fueling a powerful winter storm that has prompted a power emergency in Texas a day after conditions canceled flights and impacted traffic across large swaths of the U.S., the Associated Press reported.
Rotating power outages were initiated by the Electric Reliability Council of Texas, or ERCOT, early Monday morning, meaning hundreds of thousands went without electricity for short periods as temperatures fell into the teens near Dallas and 20s around Houston.
The council described the rotating outages as a "last resort to preserve the reliability of the electric system as a whole," adding that utility transmission companies are tasked with determining how to reduce demand on the system.
Forecasters said accumulating ice between a tenth and a quarter of an inch was possible across eastern Louisiana, Mississippi, central Tennessee, Kentucky and over into the West Virginia and Ohio border region, and up to 12 inches of snow was expected across parts of the southern Plains into Monday, AP reported.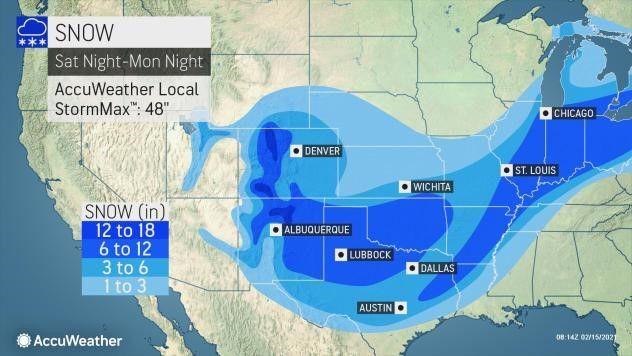 Meanwhile, in the Pacific Northwest, tens of thousands of people were without power after a winter storm blanketed the region with ice and snow and made travel treacherous.
In Madison on Monday, look for mostly sunny skies, a high near 3 and north winds at 5 to 15 miles per hour producing wind chills of 30 below to 20 below, the Weather Service said.
There's a 20% chance for light snow overnight as the low falls to around 3 below, with wind chills of 15 below to 10 below.
Tuesday's forecast features a 20% chance for snow before 7 a.m., mostly sunny skies, a high near 14 and north winds at 5 to 10 mph producing wind chills of 20 below to 10 below.
The low overnight Tuesday into Wednesday should be around 3 below, and the high Wednesday near 19 under mostly cloudy skies, with east winds developing around 5 mph.
The Weather Service said the rest of the week will be quiet, with just a 20% chance for snow on Sunday.
Skies over Madison should be mostly cloudy Thursday, partly sunny Friday, mostly sunny Saturday, and mostly cloudy Sunday, with highs near 23, 19, 23 and 32, and lows Wednesday night through Saturday night around 6, 4, zero and 12.
27 Storm Track's Katherine Noel forecasts possible flurries Monday and Monday night, a slight chance for snow Thursday, and a chance for snow Sunday.
Noel said highs Monday through Sunday should be near 2, 14, 19, 24, 18, 22 and 31, and overnight lows around 4 below, 2 below, 8, 3, zero and 2.
Sunday's high in Madison was 2 below at 4:44 p.m., 29 degrees below the normal high and 57 degrees below the record high of 55 for Feb. 14, set in 1934 and 1954.
Sunday's low in Madison was 12 below at 5:52 a.m., 27 degrees below the normal low and 1 degree above the record low of 13 below for Feb. 14, set in 1951.
No precipitation was recorded at the Dane County Regional Airport on Tuesday, leaving Madison's February total at 0.59 inches, 0.06 inches below normal. The meteorological winter (December through February) precipitation total (rain plus snow converted to liquid) stayed at 2.99 inches, 0.63 inches below normal. The 2021 precipitation total stayed at 1.86 inches, 0.02 inches below normal.
Madison's record precipitation for Feb. 14 is 1.3 inches in 1869.
With no snow on Sunday, Madison's February total stayed at 7.5 inches, the normal. For meteorological winter, Madison has received 38 inches, 6 inches above normal. For the snow season (since July 1), Madison has received 40.3 inches, 4.2 inches above normal.
Madison's record snowfall for Feb. 14 is 6.6 inches in 1909.
Madison's official snow depth is 15 inches.
---
Photos: A look back at the frigid blast of 2014 caused by the 'polar vortex'
Photos: A look back at the frigid blast of 2014 caused by the 'polar vortex'
2014 polar vortex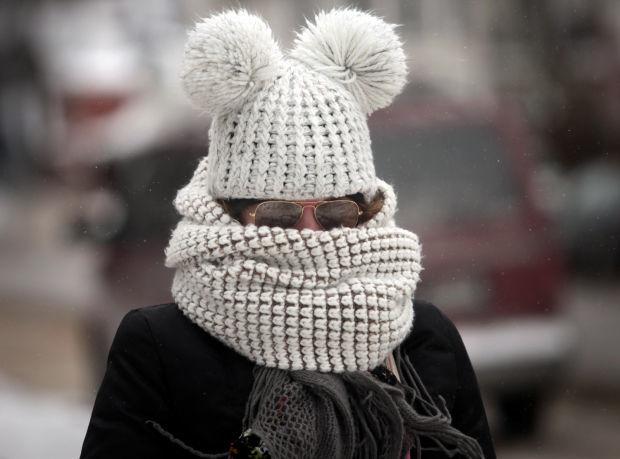 2014 polar vortex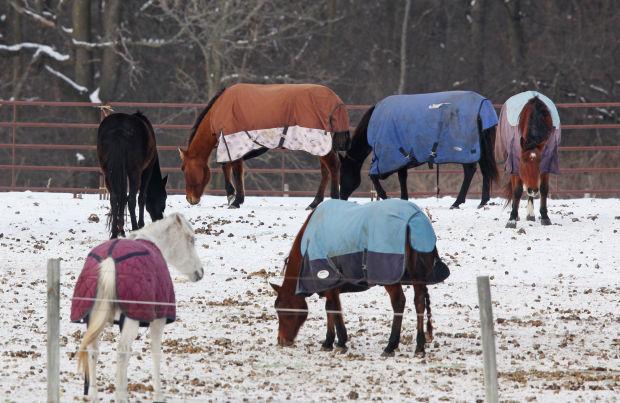 2014 polar vortex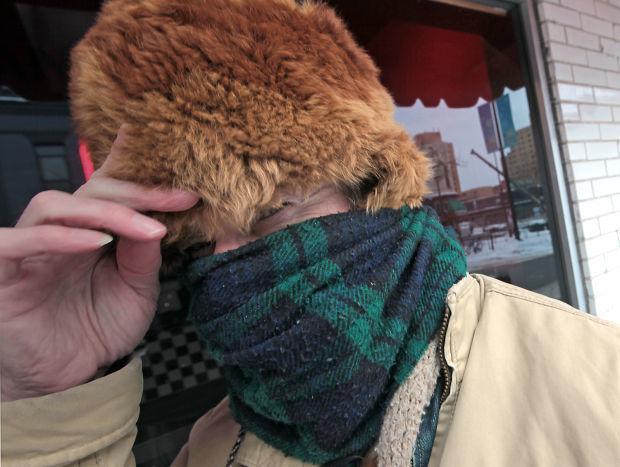 2014 polar vortex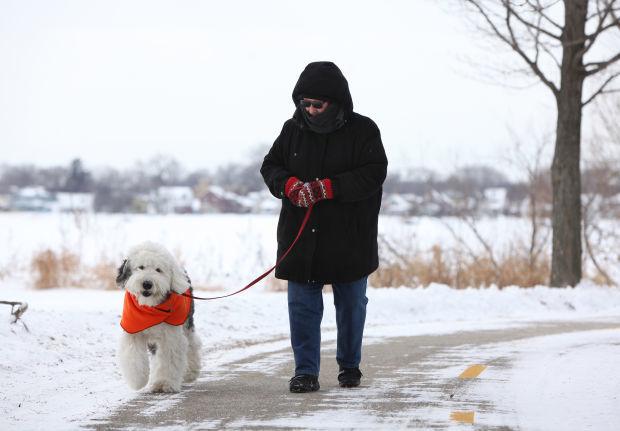 2014 polar vortex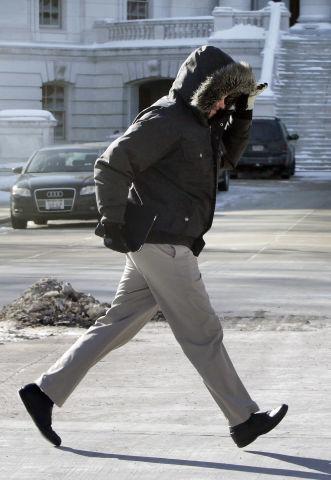 2014 polar vortex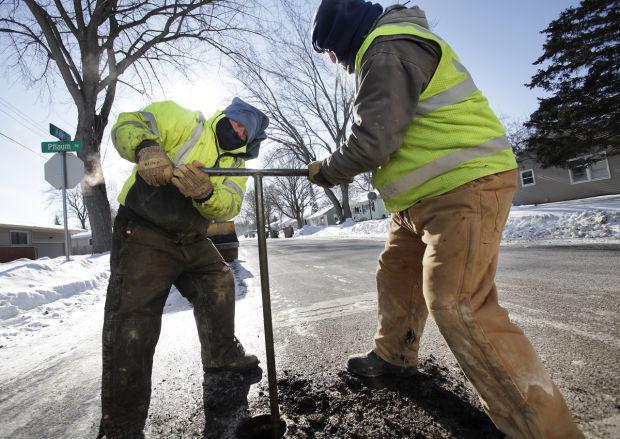 2014 polar vortex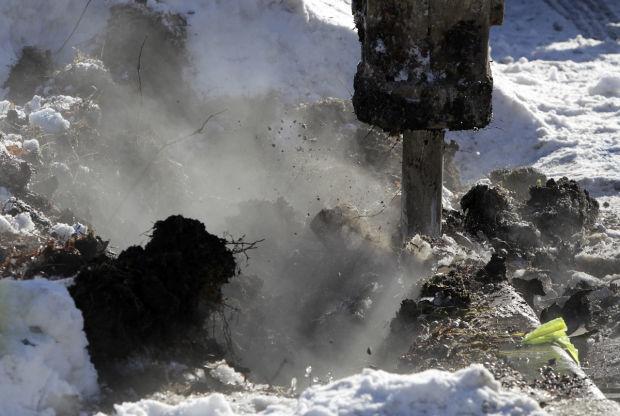 2014 polar vortex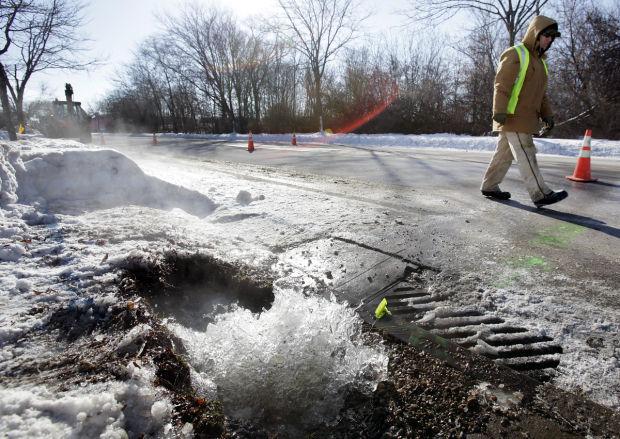 2014 polar vortex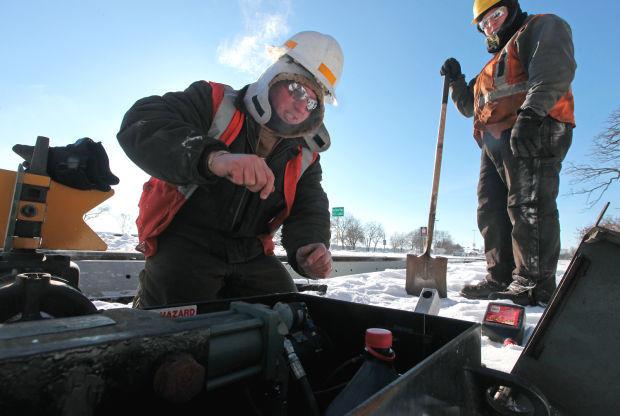 2014 polar vortex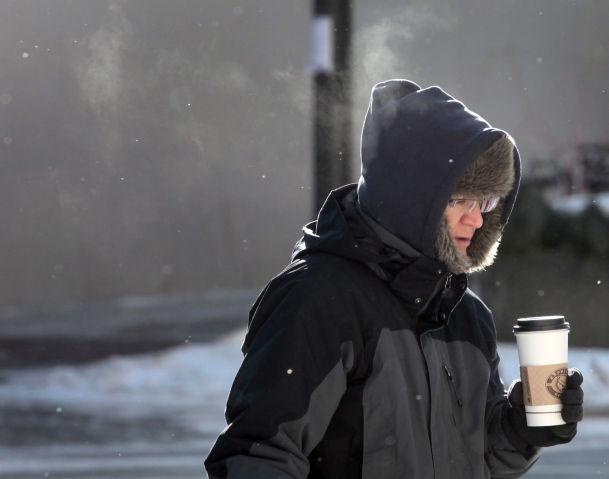 2014 polar vortex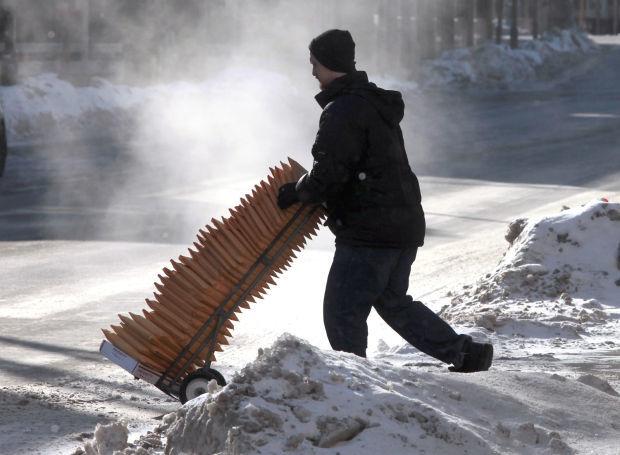 2014 polar vortex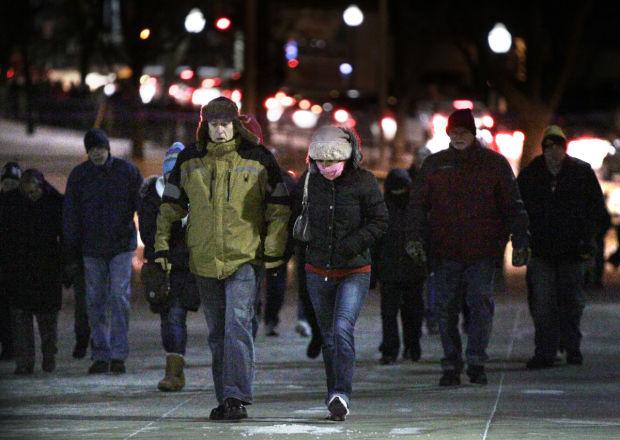 2014 polar vortex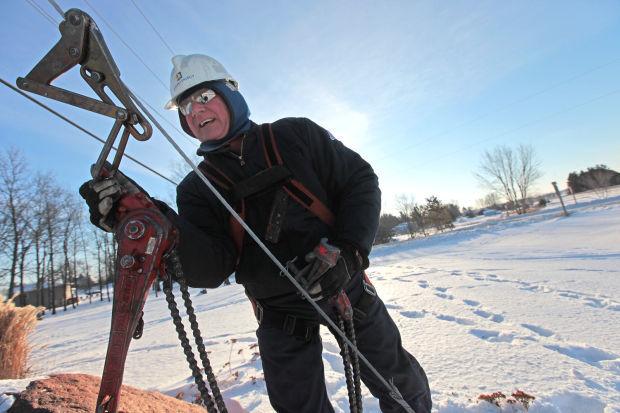 2014 polar vortex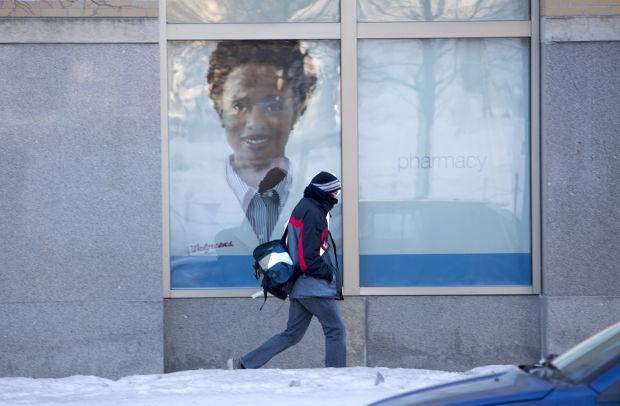 2014 polar vortex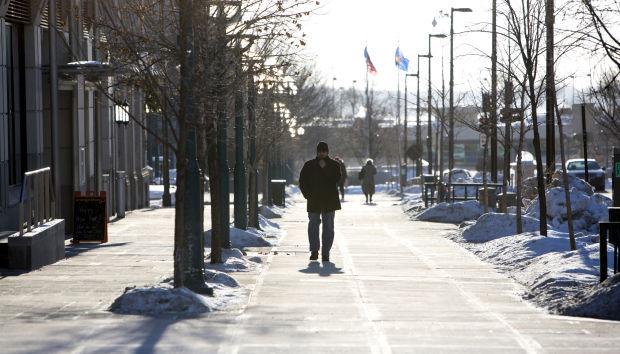 2014 polar vortex
2014 polar vortex