Severe thunderstorms are possible for Wisconsin Wednesday into the overnight, but there remains a high degree of uncertainty in the timing, track, and how many rounds of storms may hit southern Wisconsin, according to forecasters.
Most of the state north and west of Madison is under an enhanced risk for severe storms, a corridor centered on a line from Sheboygan to Madison to Platteville is under a slight risk, and southeastern Wisconsin is under a marginal risk.
National Weather Service lead forecaster Jaclyn Anderson said that "confidence is low in the timing of strong to severe storms and the overall locations that could be impacted."
The strong to severe storms could deliver locally heavy rain at 1 to 2 inches per hour and even tornadoes, but the main risk is high winds, Anderson said.
One scenario would have two rounds of storms hitting the Madison area at around 6 p.m. and midnight, and the other scenario would have the first round staying north of the Madison area, and the second hitting the Madison area by early Wednesday morning, the Weather Service said.
AccuWeather said a major outbreak of severe weather is not expected, but there is potential for damaging winds that could produce power outages from portions of northeastern Nebraska to southeastern Minnesota and central Wisconsin. There is a remote chance of an isolated tornado, and a few of the stronger storms may produce hail.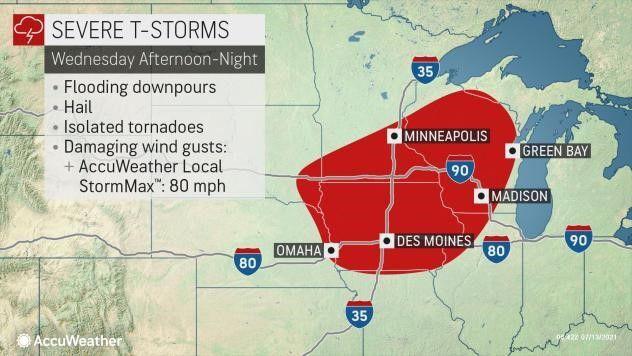 "Even if there is some flooding, a large portion of this region desperately needs the rain," AccuWeather Meteorologist Matt Benz said.
In Madison on Tuesday, skies should be cloudy gradually turning mostly sunny, with a high near 82 and calm wind becoming northwest winds around 5 miles per hour in the morning, the Weather Service said.
After an overnight low around 66, Wednesday's forecast features a 40% chance for showers and storms after 2 p.m., with mostly sunny skies, a high near 84 and south winds at 5 to 10 mph.
The chance for showers and storms is 70% from Wednesday night through Thursday night, with possible rain totals of three-quarters of an inch to an inch Wednesday night, a quarter- to half-inch Thursday, and less than a tenth of an inch Thursday night, though more is possible in any storms that may develop.
Thursday should be mostly cloudy with a high near 79 and south winds at 10 to 15 mph, sandwiching lows around 70 and 63.
The Weather Service said chances for showers and storms linger at 20% Friday and Friday night, before disappearing through Monday.
Skies over Madison should be mostly sunny Friday, and sunny Saturday through Monday, with highs near 79, 82, 84 and 86, and lows Friday night through Sunday night around 62, 62 and 64.
27 Storm Track meteorologist Max Tsaparis for Madison forecasts a stray shower possible Tuesday, scattered showers storms possible later on Wednesday, scattered showers and storms Wednesday night, scattered showers and thundershowers possible Thursday, then dry weather into Monday.
Tsaparis said highs for Madison Tuesday through Monday should be near 82, 85, 78, 80, 80, 84 and 86, and overnight lows around 65, 69, 62, 58, 59 and 60.
Monday's high in Madison was 75 at 11:25 a.m., 7 degrees below the normal high and 29 degrees below the record high of 104 for July 12, set in 1936.
Monday's low in Madison was 58 at 5:03 a.m., 4 degrees below the normal low and 13 degrees above the record low of 45 for July 12, set in 1975.
Officially, 0.01 inches of precipitation was recorded at the Dane County Regional Airport on Monday, boosting Madison's July total to 0.26 inches, 1.6 inches below normal. For meteorological summer (June through August), Madison's precipitation total rose to 4.86 inches, 2.28 inches below normal. The 2021 total rose to 12.04 inches, 8.23 inches below normal.
Madison's record precipitation for July 12 is 1.23 inches in 1937.
Photos: Remembering Wisconsin's deadliest tornado in 1899
New Richmond tornado 1899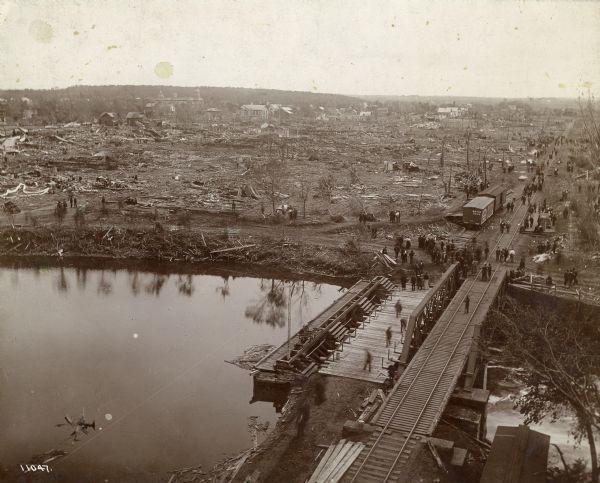 New Richmond tornado 1899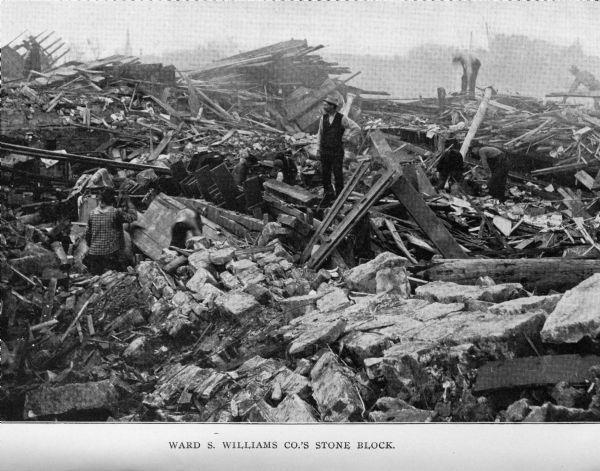 New Richmond tornado 1899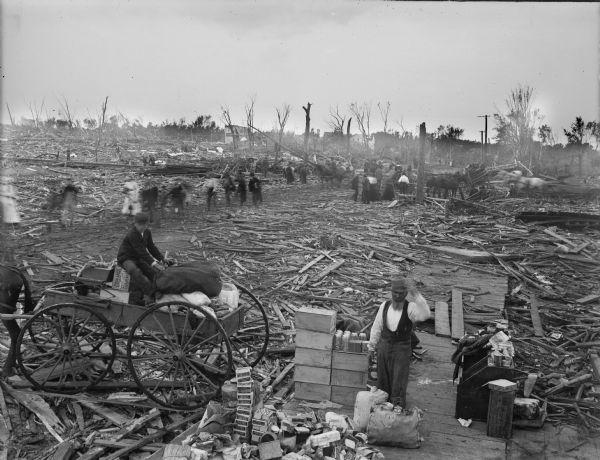 New Richmond tornado 1899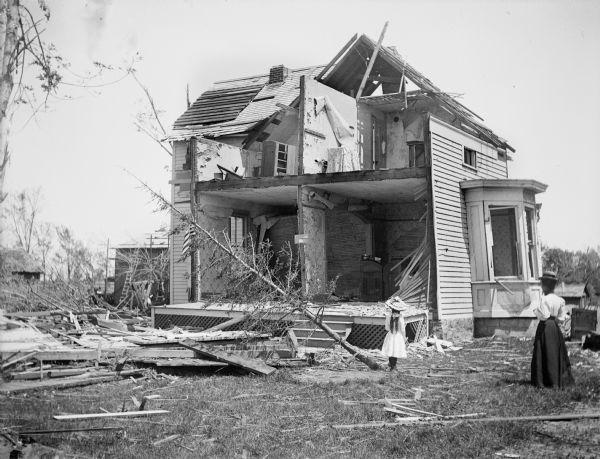 New Richmond tornado 1899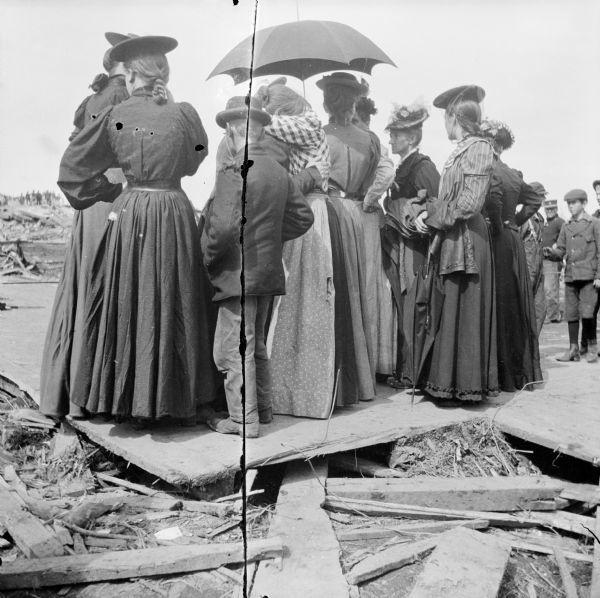 New Richmond tornado 1899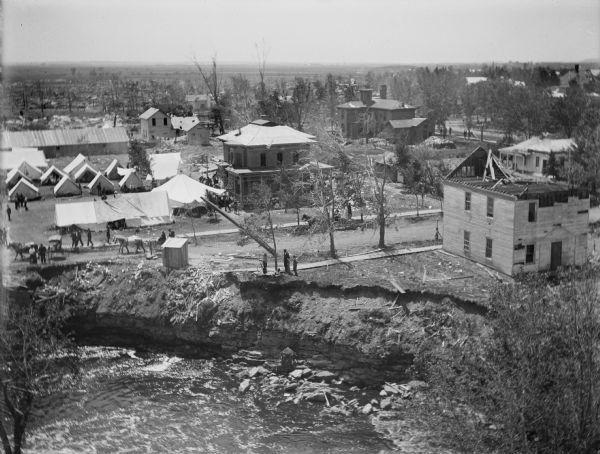 New Richmond tornado 1899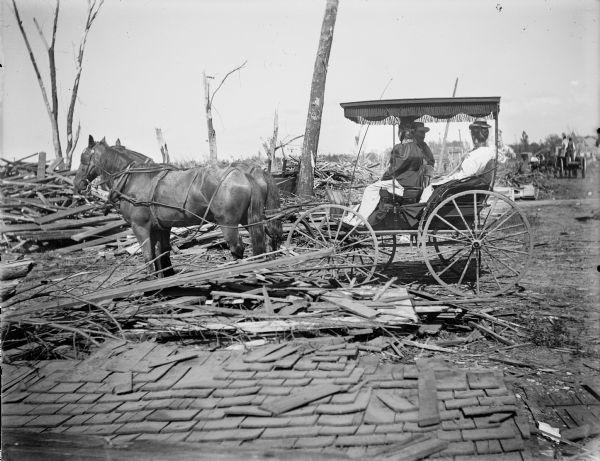 New Richmond tornado 1899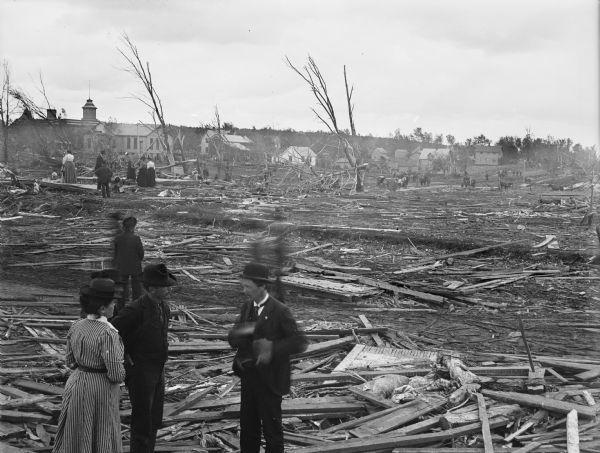 New Richmond tornado 1899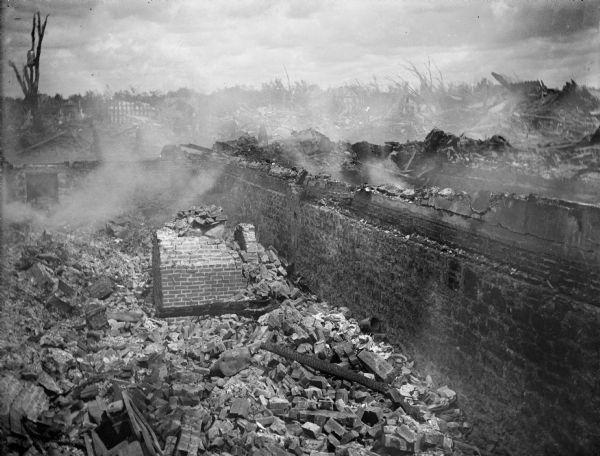 Front page of the Minneapolis Tribune on June 13, 1899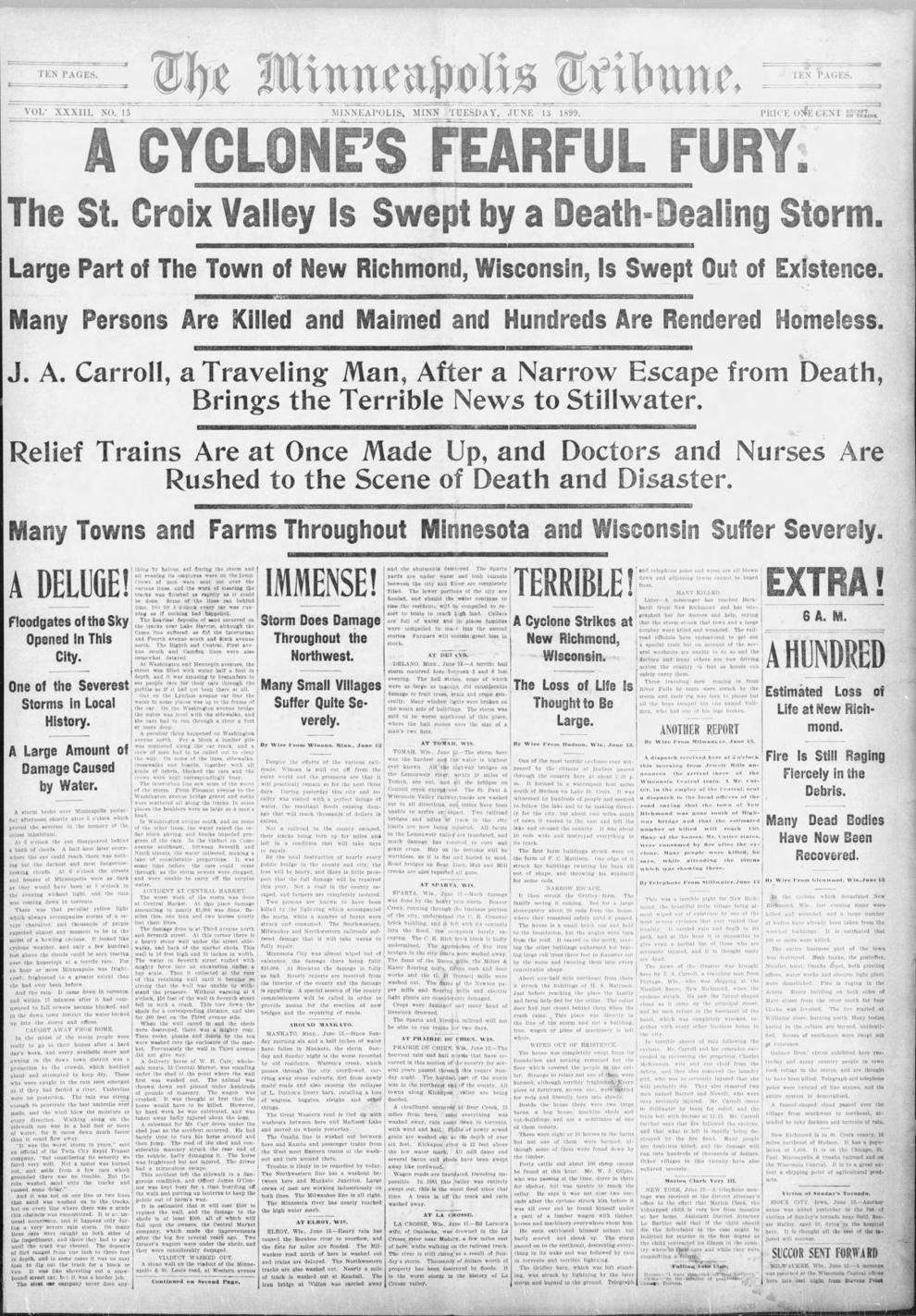 New Richmond tornado 1899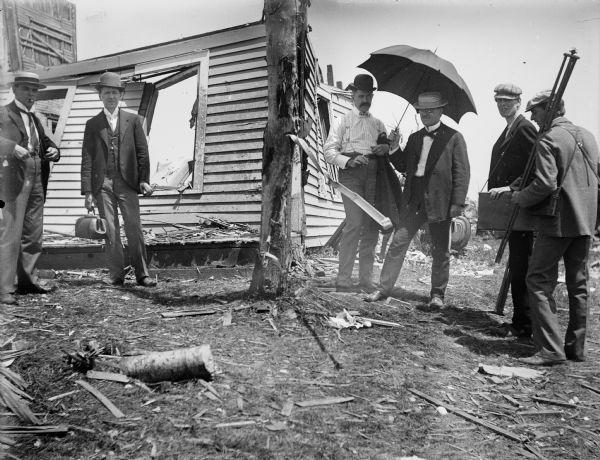 New Richmond tornado 1899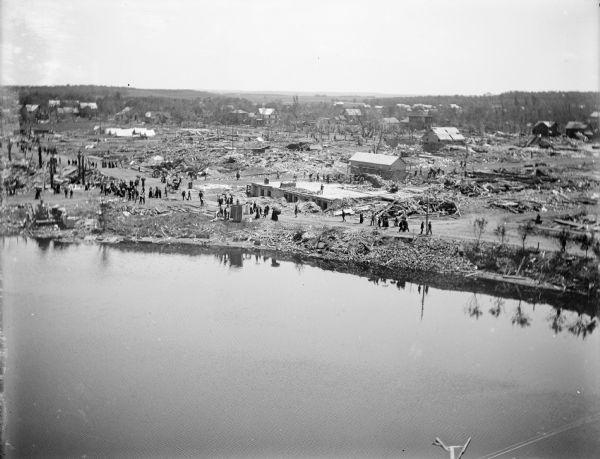 New Richmond tornado 1899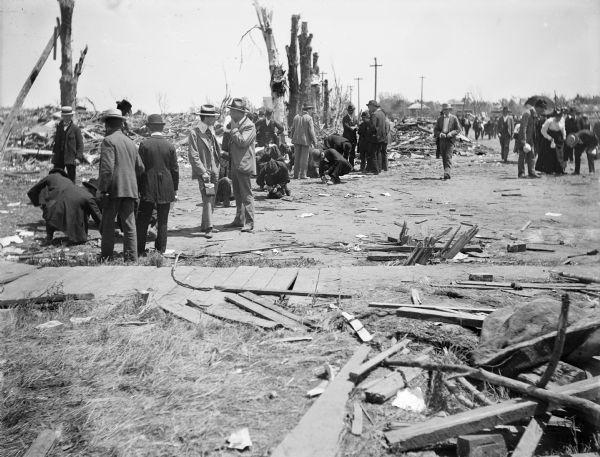 New Richmond tornado 1899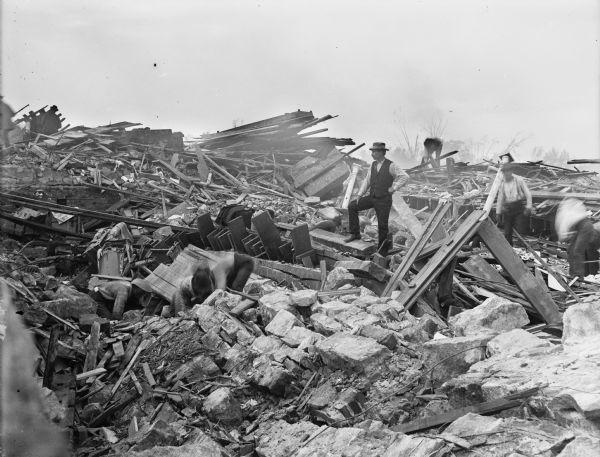 New Richmond tornado 1899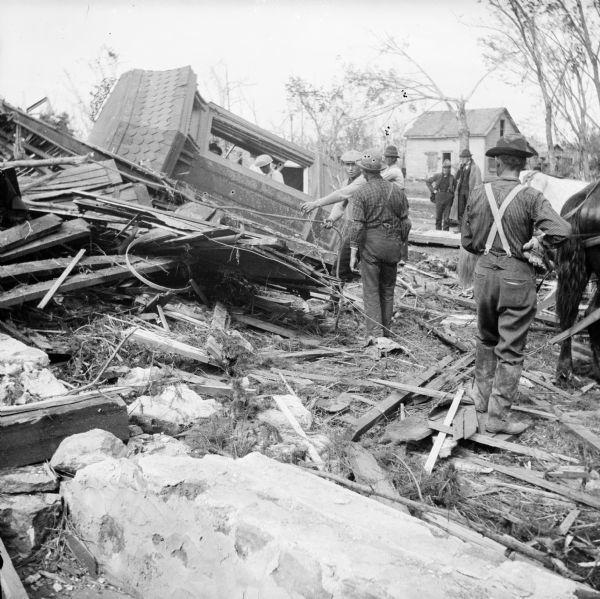 Wisconsin State Journal front page June 13, 1899