After three days with the first 60-degree temperatures since November, southern Wisconsin will see cooler and mostly quiet weather into next week, according to forecasters.
Highs should range from the upper 30s to lower 50s over the next week, with gusty winds on Wednesday and some possible snow Sunday and Monday the main weather news for the area.
The gusty west winds on Thursday morning resulted in a wind advisory for Fond du Lac and Sheboygan counties for gusts up to 45 miles per hour, the National Weather Service said.
Much more serious weather will be seen elsewhere, with possibly one of the biggest snowstorms in Denver history set to dump up to 2 feet of snow in Denver and up to 3 feet to the west in places such as Boulder and Fort Collins, AccuWeather said.
The top four snowstorms in Denver history range from 23.8 inches on Christmas Eve 1982 to 45.7 inches on 1-5, 1913, AccuWeather said.
In addition, AccuWeather said one of the more threatening severe weather events of 2021 could unfold across the south-central U.S. this weekend, thanks to the system that will pound Denver with snow.
In Madison on Thursday, look for partly sunny skies gradually becoming sunny, with a high near 49 and west winds around 15 mph, gusting to 30 mph, the Weather Service said.
After an overnight low around 30, Friday should be sunny, with a high near 46 and northwest winds at 5 to 10 mph.
After a low overnight Friday into Saturday around 25, Saturday's forecast features mostly sunny skies, a high near 52 and calm wind becoming south winds around 5 mph in the afternoon.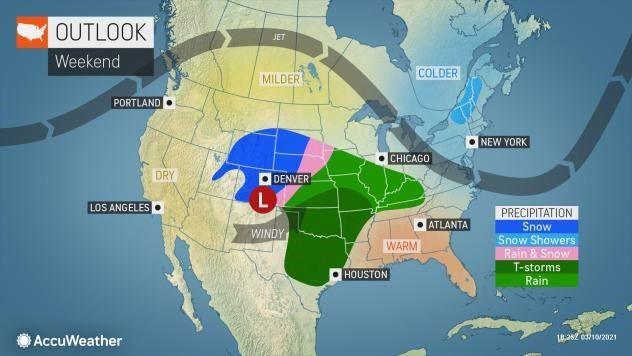 The Weather Service said there's a 40% chance for rain and snow Sunday night between 7 p.m. and 9 p.m., then snow; a 50% chance for snow Monday; a 30% chance for snow Monday night; and a 20% chance for rain Wednesday.
Skies over Madison should be mostly cloudy Sunday and Monday, and mostly sunny Tuesday and Wednesday, with highs near 45, 35, 42 and 45, and lows Saturday night through Tuesday night around 33, 27, 26 and 25.
27 Storm Track meteorologist Max Tsaparis forecasts a possible rain/snow mix late Sunday night into Monday, a possible isolated light mix Tuesday, and a possible light mix Wednesday.
Tsaparis said highs for Madison Thursday through Wednesday should be near 50, 48, 51, 46, 38, 42 and 45, and overnight lows around 30, 25, 26, 27, 26 and 27.
Wednesday's high in Madison was 61 at 6:02 p.m., 21 degrees above normal and 5 degrees below the record high of 66 for March 10, set in 1894.
Wednesday's low in Madison was 48 at 5:27 a.m., 25 degrees above normal and 53 degrees above the record low of 5 below for March 10, set in 2003.
Officially, 0.06 inches of precipitation was recorded at the Dane County Regional Airport on Wednesday, boosting Madison's March and meteorological spring (March through May) precipitation total (rain plus snow converted to liquid) to 0.06 inches, 0.55 inches below normal. Madison's 2021 precipitation total rose to 2.19 inches, 1.1 inches below normal.
Madison's record precipitation for March 10 is 0.93 inches in 2013
With no snow on Wednesday, Madison's March and meteorological spring (March through May) total stayed at a trace, 2.8 inches below normal. For the snow season (since July 1), Madison has received 43.2 inches, 0.7 inches below normal.
Madison's record snowfall for March 10 is 5.5 inches in 1993.
Madison's official snow depth has hit zero with the melting of recent days.
---
Photos: Remembering Wisconsin's deadliest tornado in 1899
Photos: Remembering Wisconsin's deadliest tornado in 1899
New Richmond tornado 1899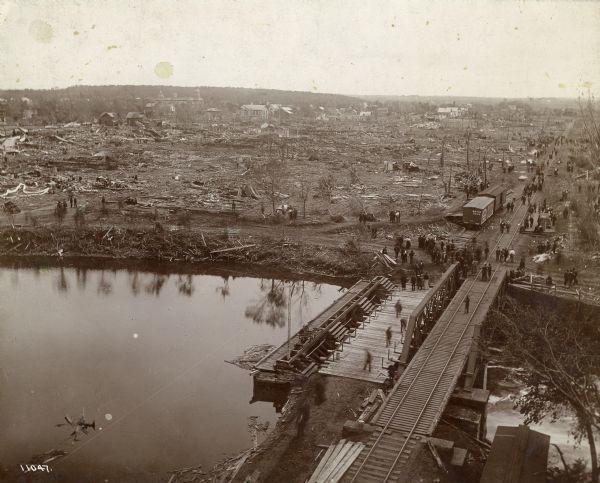 New Richmond tornado 1899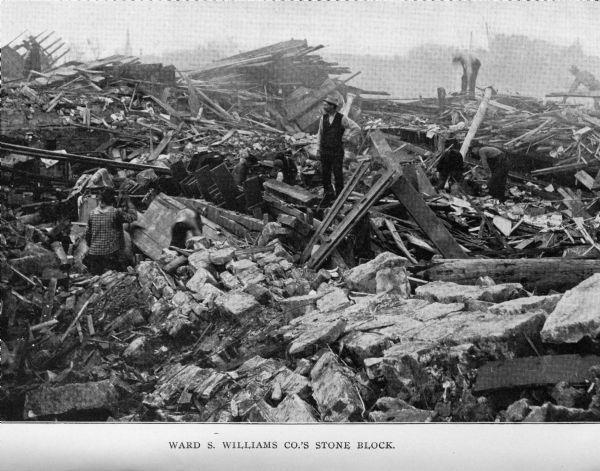 New Richmond tornado 1899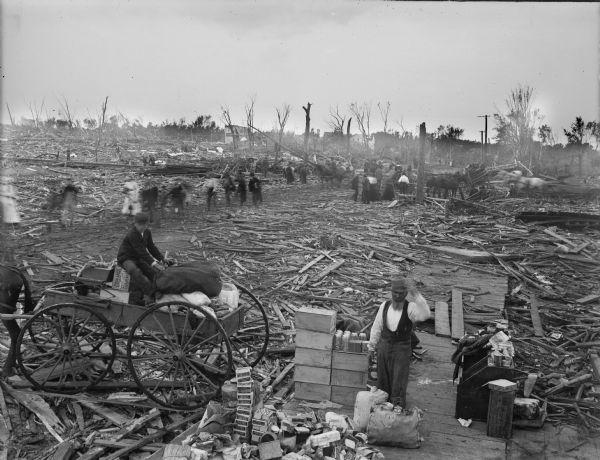 New Richmond tornado 1899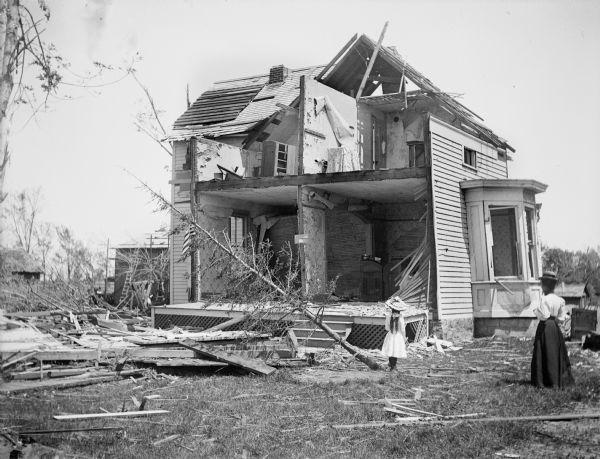 New Richmond tornado 1899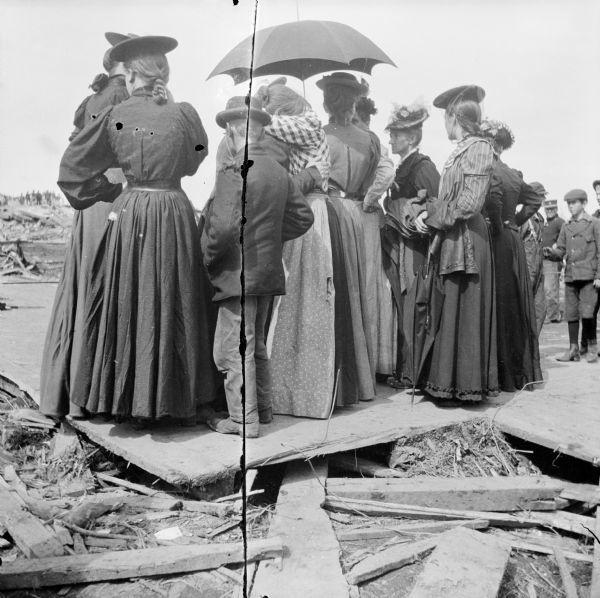 New Richmond tornado 1899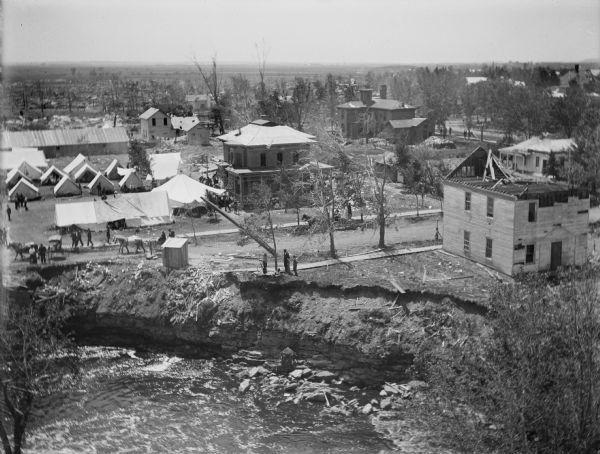 New Richmond tornado 1899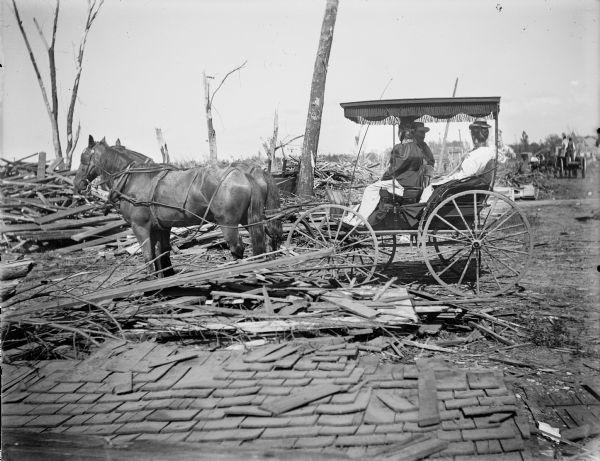 New Richmond tornado 1899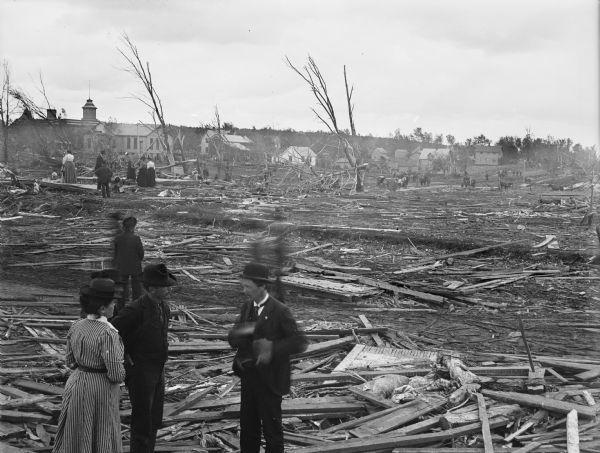 New Richmond tornado 1899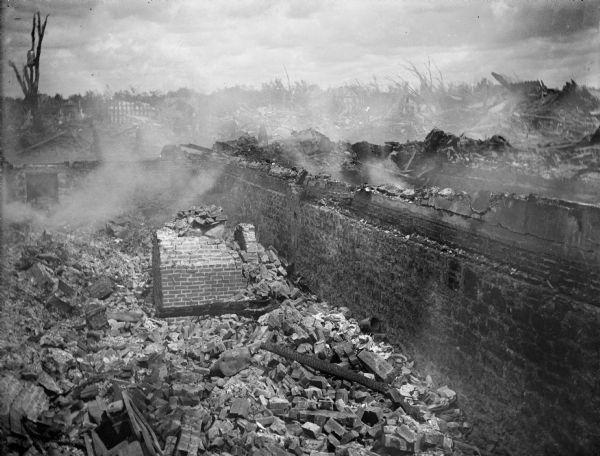 Front page of the Minneapolis Tribune on June 13, 1899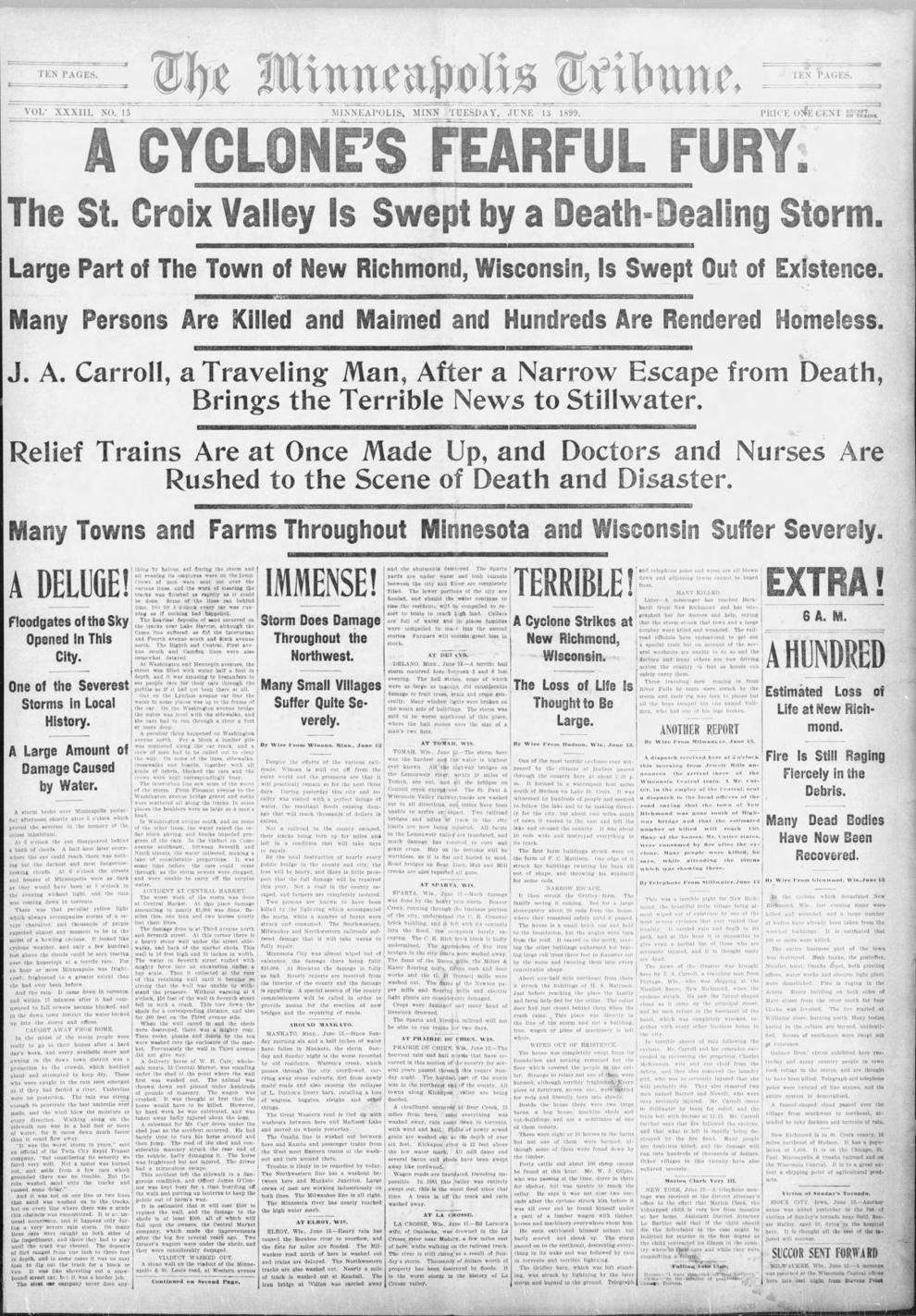 New Richmond tornado 1899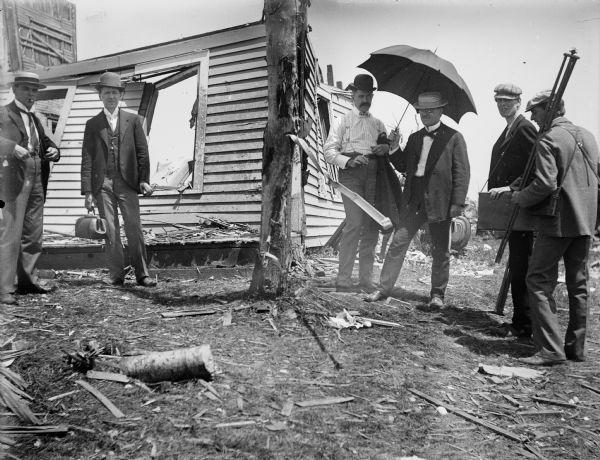 New Richmond tornado 1899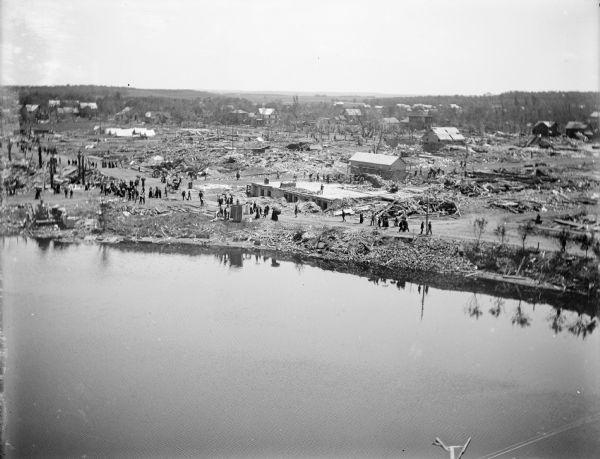 New Richmond tornado 1899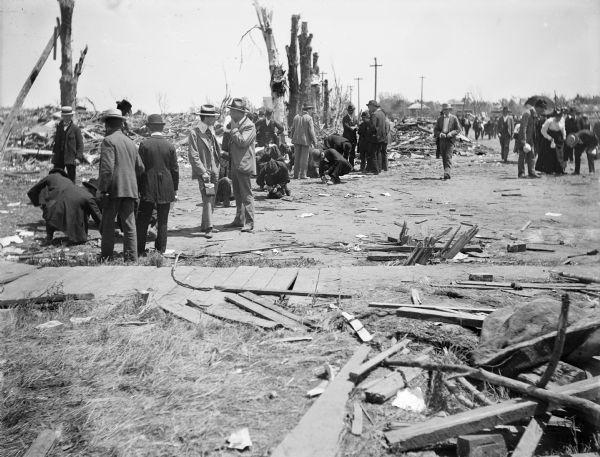 New Richmond tornado 1899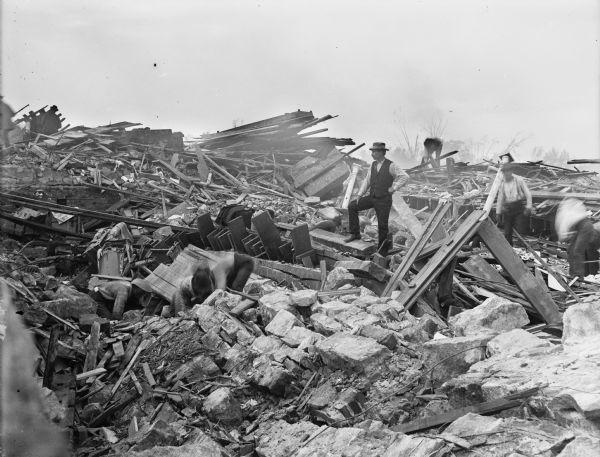 New Richmond tornado 1899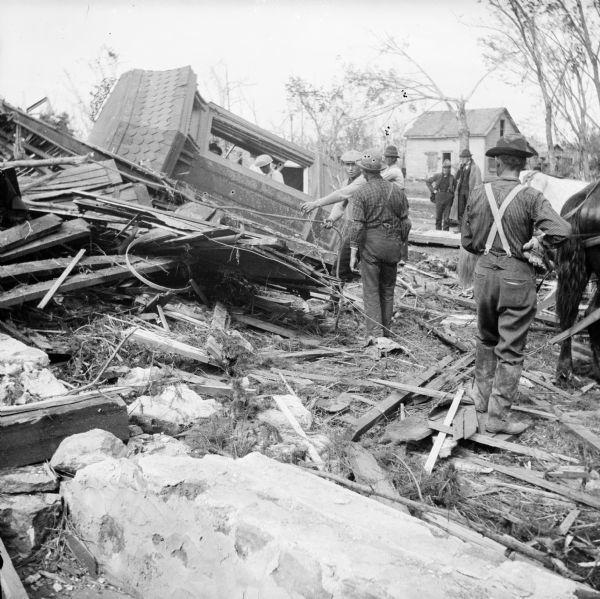 Wisconsin State Journal front page June 13, 1899