After rounds of thunderstorms delivered much-needed rain to southern Wisconsin early Monday through mid-day, more storms are possible from the evening into the overnight, according to forecasters.
The storms prompted severe thunderstorm warnings as they produced hail to the size of quarters and frequent lightning strikes, and more hail to the size of quarters, lightning, and localized damaging wind gusts are possible in any storms that develop Monday evening into the overnight, the National Weather Service said.
Isolated storms are expected Tuesday, but severe weather is not expected, the Weather Service said.
The rain is much needed, as coming into Monday, Madison had just 0.27 inches in September, 1.12 inches below normal, and only 16.86 inches in 2021, 11.61 inches below normal.
Chances for showers and storms are 60% Monday and 50% overnight, with mostly cloudy skies, a high near 74 and east winds around 10 miles per hour, and an overnight low around 67, the Weather Service said.
On Tuesday, there's a 30% chance for showers and storms, mainly after 1 p.m., with partly sunny skies, a high near 76 and southwest winds at 10 to 15 mph, turning out of the northwest in the afternoon.
The Weather Service said the weather quiets down after Tuesday, with just a 20% chance for showers Friday after 1 p.m. through Friday night.
Skies over Madison should be sunny Wednesday and Thursday, mostly sunny Friday and Saturday, and sunny Sunday, with highs near 75, 81, 82, 84 and 85, and lows Tuesday night through Saturday night around 55, 54, 63, 63 and 65.
27 Storm Track meteorologist Max Tsaparis forecasts scattered showers and storms, some of which may be severe, overnight; a few morning showers and storms Tuesday; a few showers and storms possible Friday; and a few storms possible Friday night.
Tsaparis said highs for Madison Monday through Sunday should be near 74, 80, 74, 81, 81, 86 and 87, and overnight lows around 64, 65, 56, 57, 63, 65 and 65.
Sunday's high in Madison was 75 at 11:18 a.m., the normal high and 16 degrees below the record high of 91 for Sept. 12, set in 1927.
Sunday's low in Madison was 63 at 11:59 p.m., 10 degrees above the normal low and 32 degrees above the record low of 31 for Sept. 12, set in 1955.
Officially, 0.02 inches of precipitation was recorded at the Dane County Regional Airport on Sunday, boosting Madison's September and meteorological fall (September through November) precipitation total (rain plus snow converted to liquid) to 0.27 inches, 1.12 inches below normal. The 2021 total rose to 16.86 inches, 11.61 inches below normal.
Madison's record precipitation for Sept. 12 is 3.21 inches in 1915.
From the archives: Deadly tornado leveled Barneveld in 1984
Barneveld aerial, 1984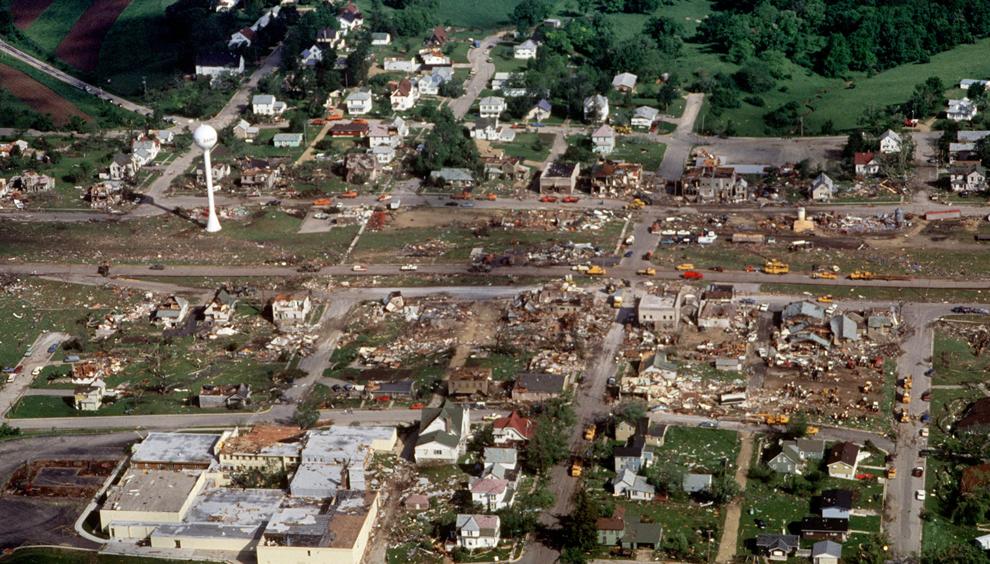 Barneveld car lot, 1984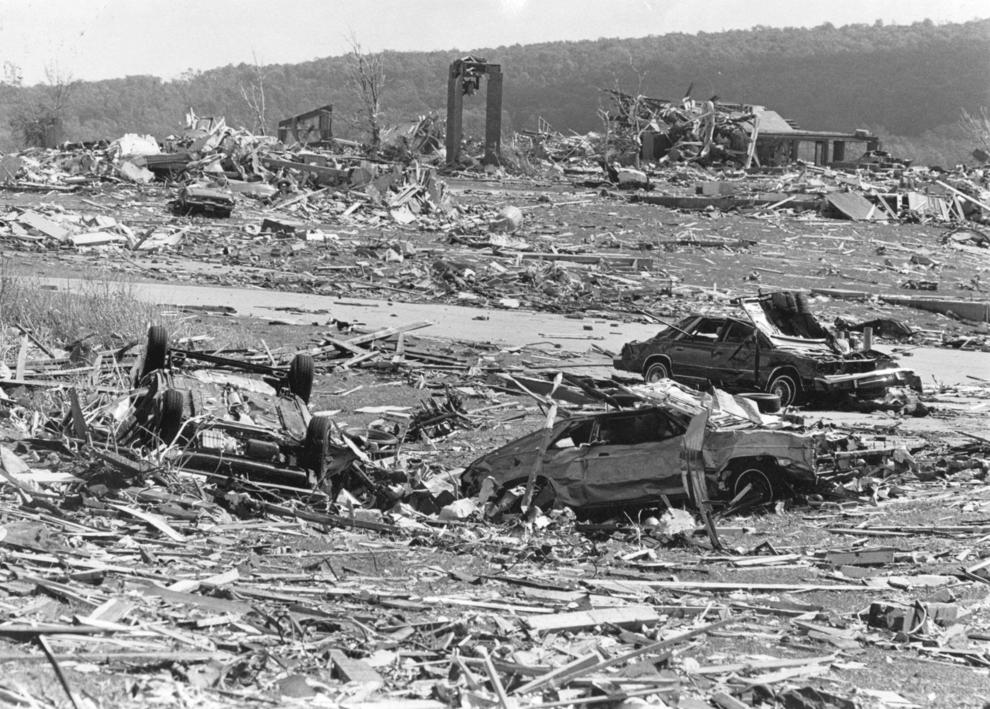 Lutheran church in Barneveld, 1984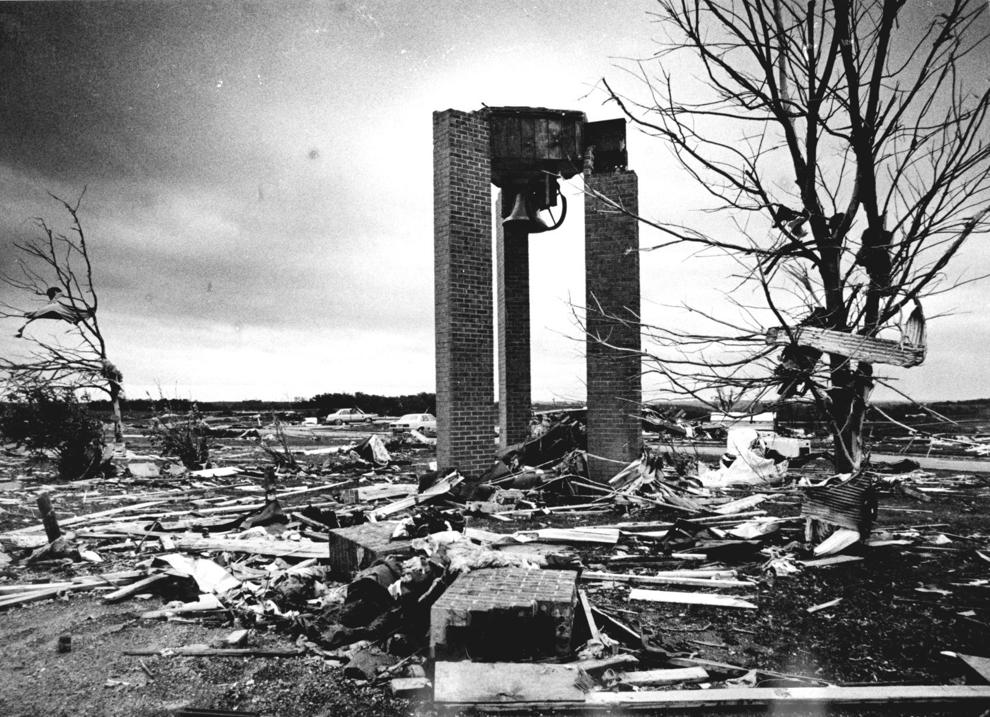 Barneveld tornado wreckage, 1984
Barneveld tornado, view of downtown, 1984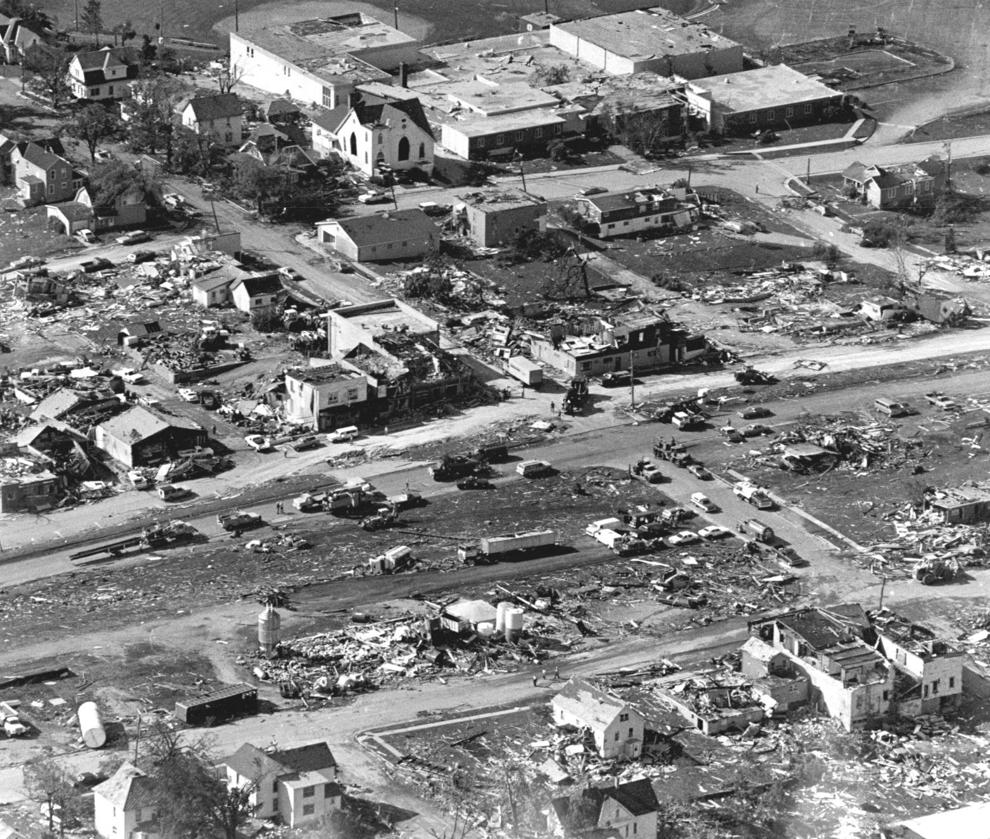 Barneveld aftermath, 1984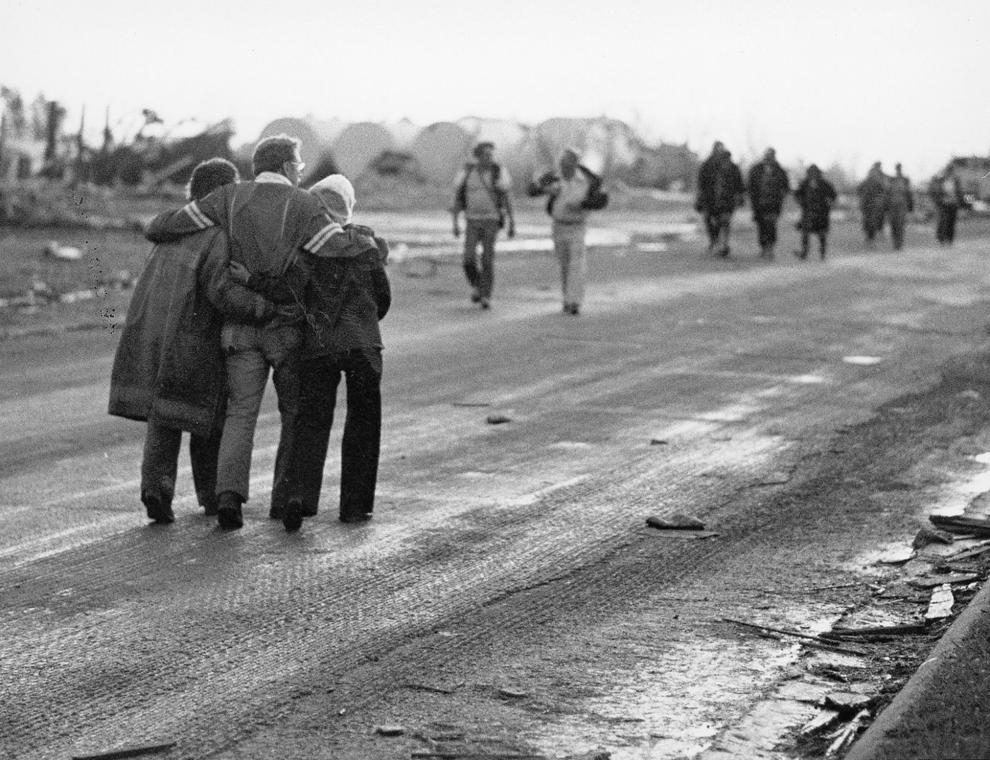 Barneveld tornado rescue, 1984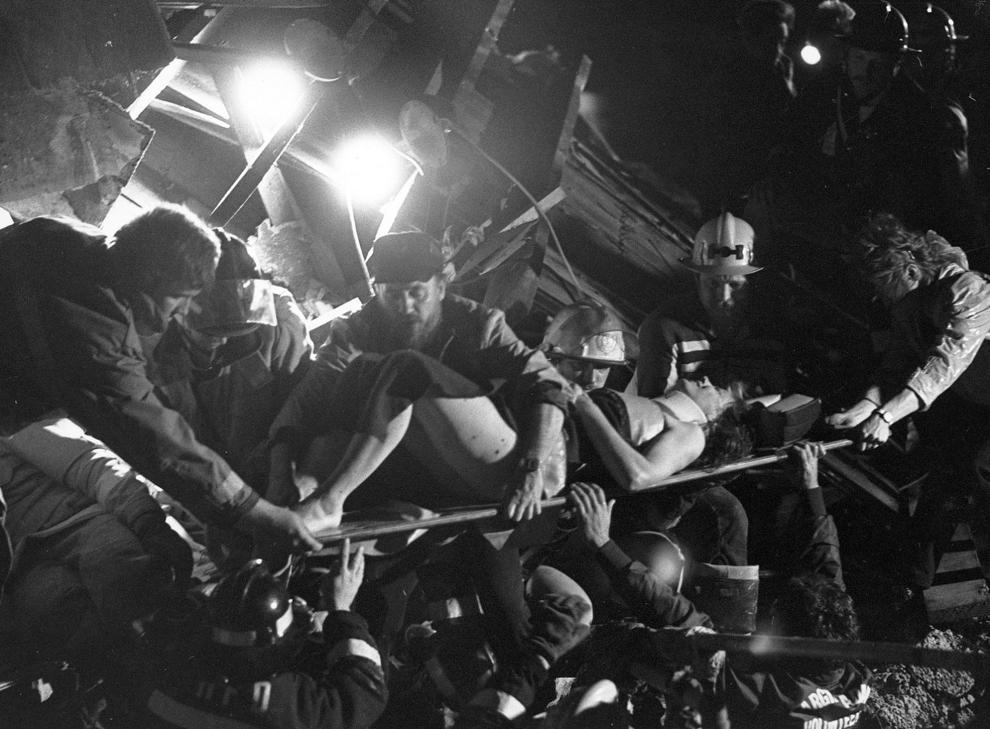 Barneveld tornado devastation, 1984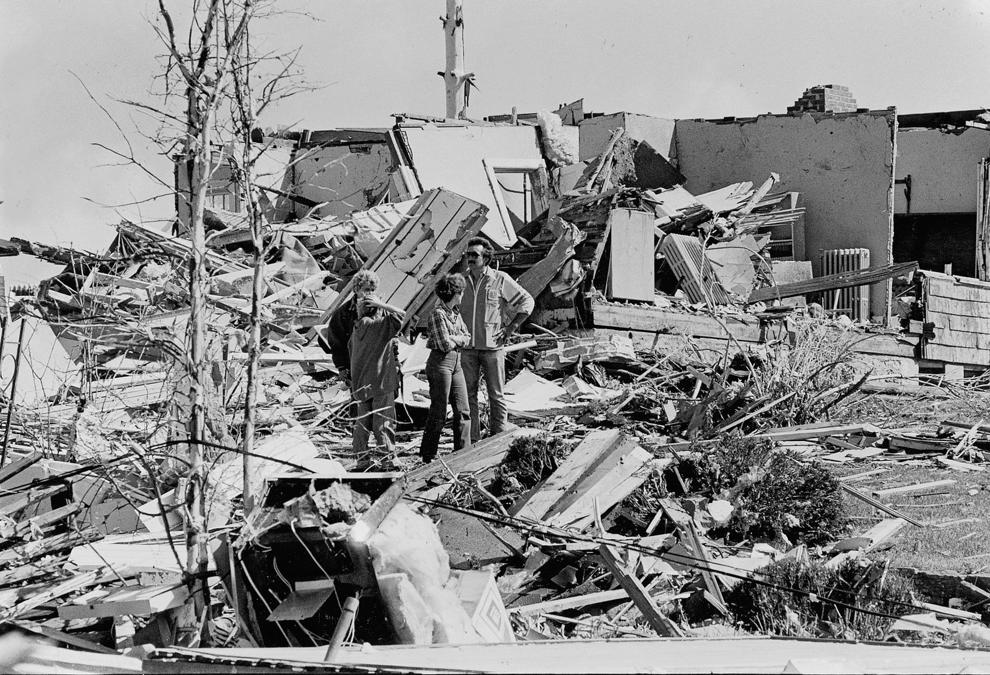 Barneveld tornado, 1984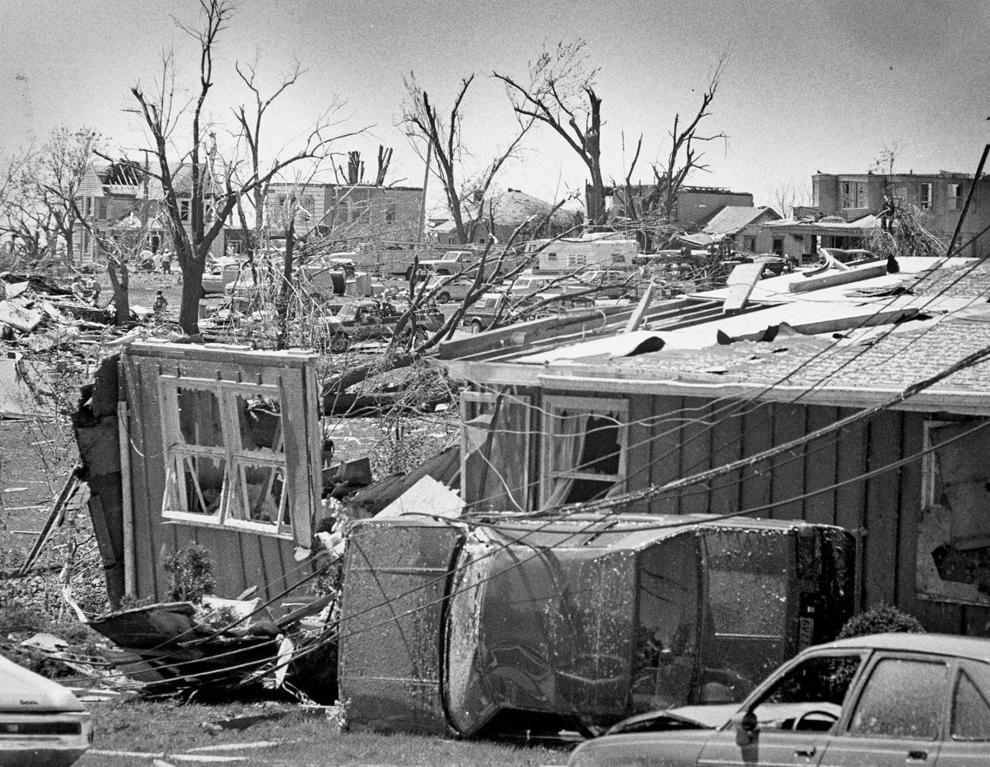 Barneveld power line, 1984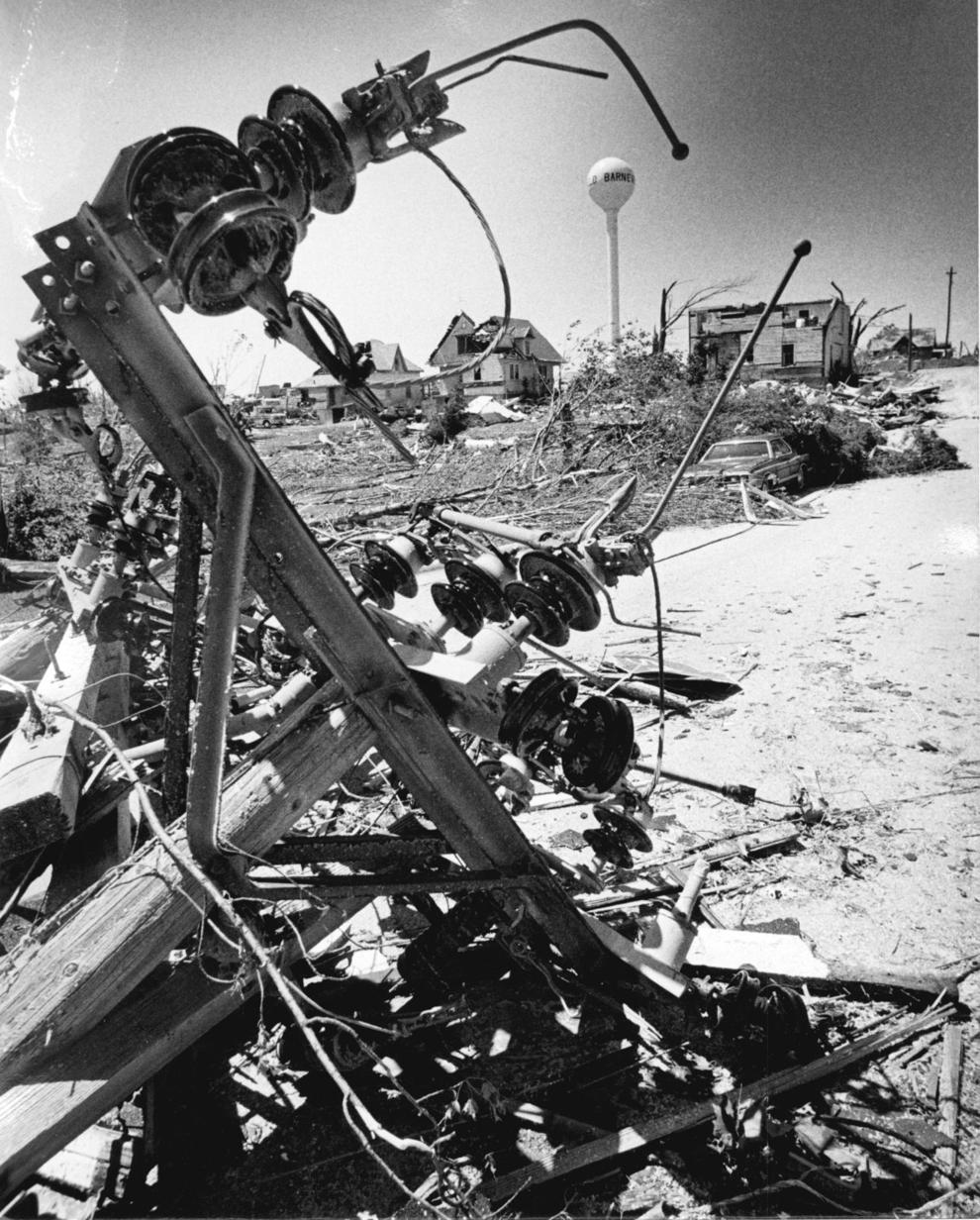 Barneveld aerial view, 1984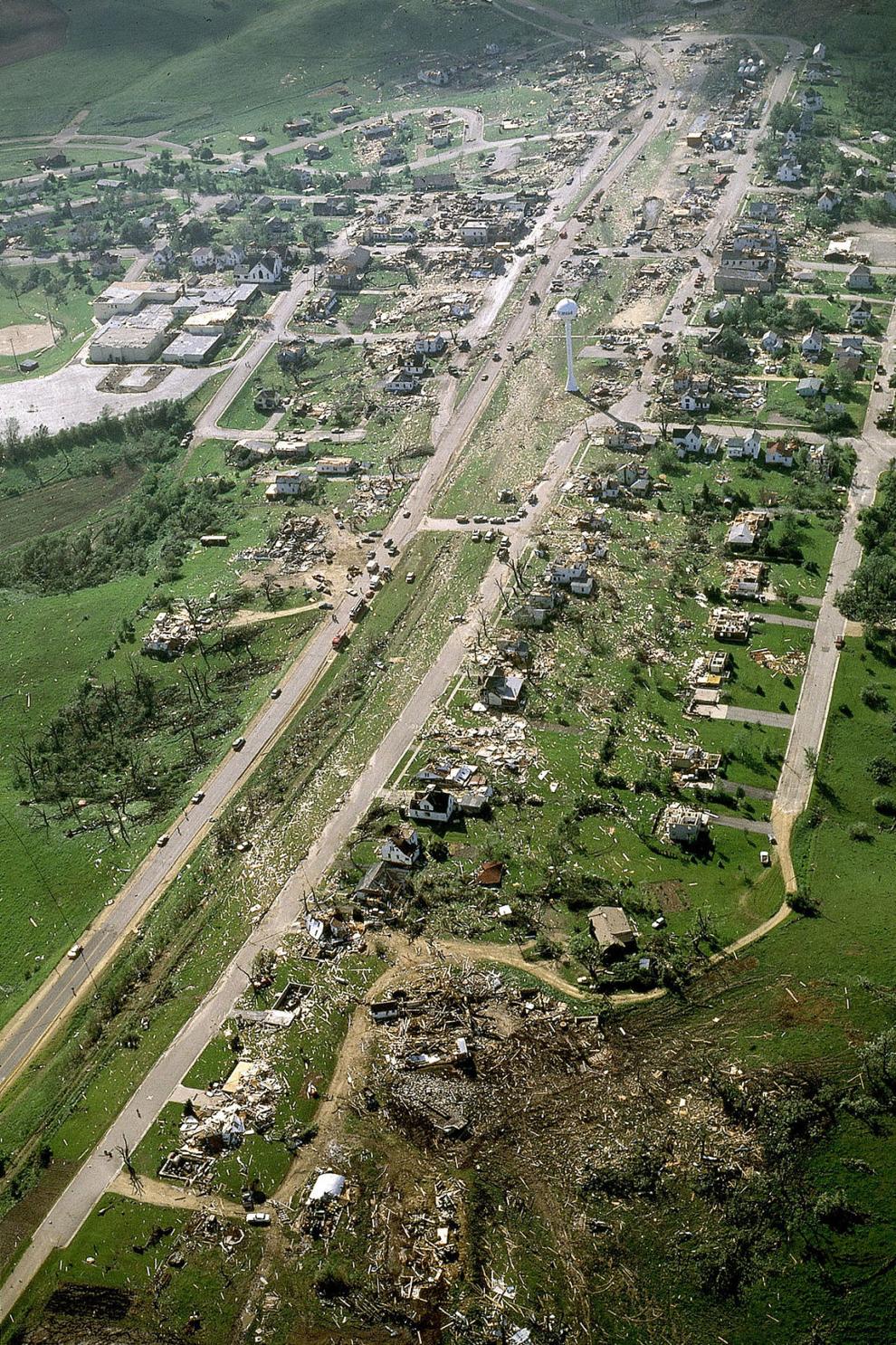 Barneveld damage, 1984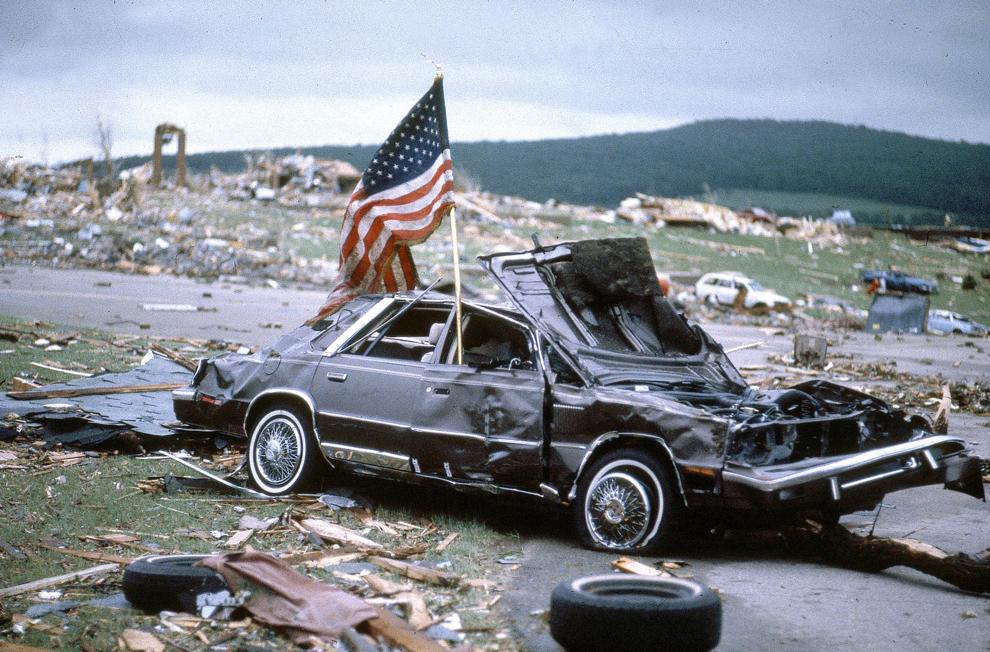 Barneveld tornado aerial, 1984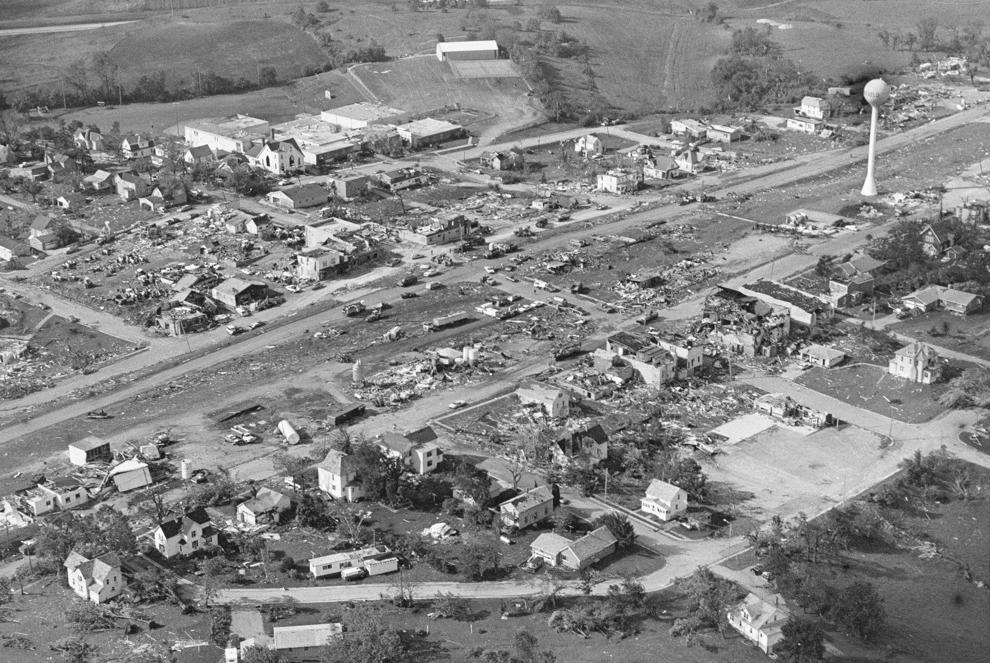 Barneveld town meeting, 1984
Arneson home, 1984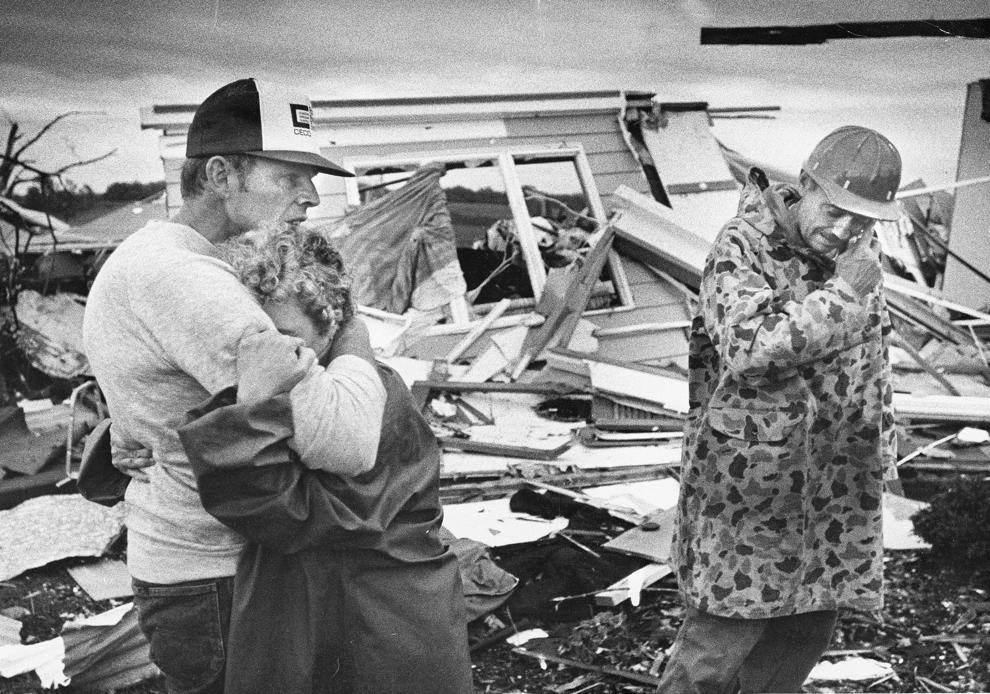 Sweep through town, 1984