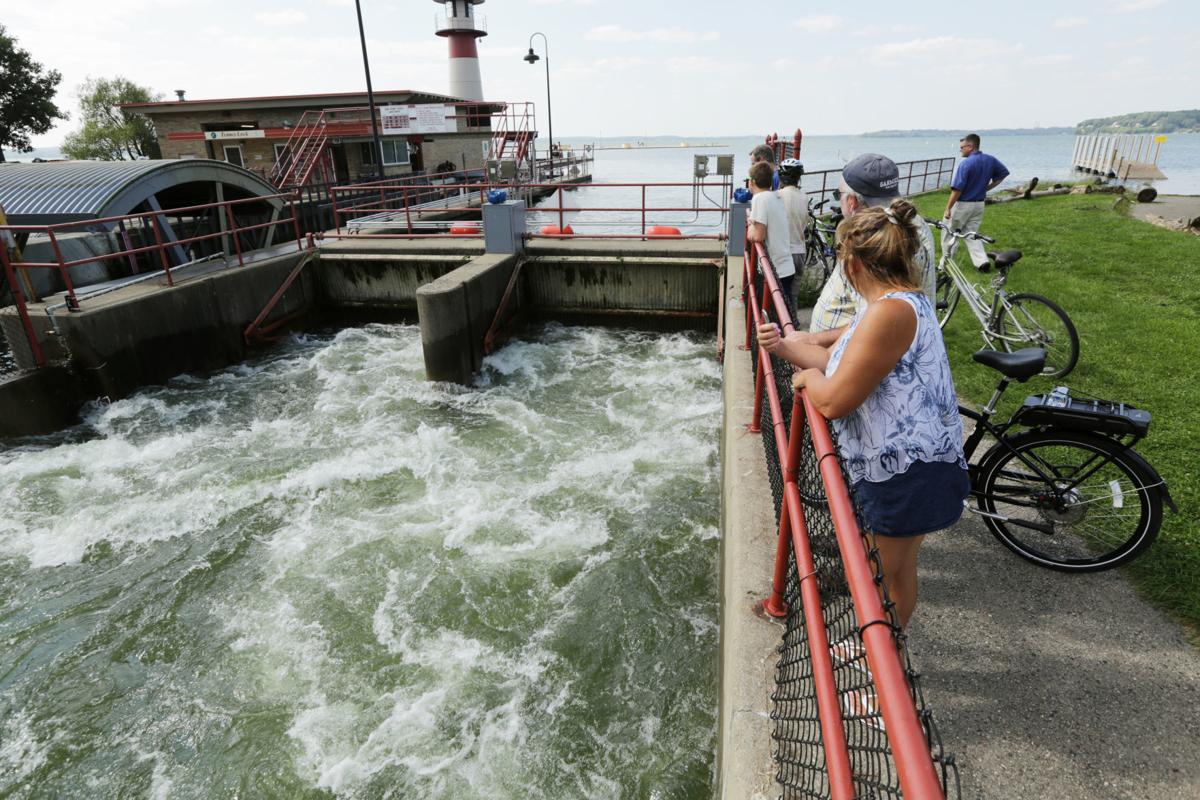 With lakes rising in the wake of Monday's historic deluge, Madison officials are bracing for more rain that could put parts of the Isthmus under water, closing major thoroughfares and flooding homes and businesses.
"The governor has declared a state of emergency and we are treating it as such," Deputy Mayor Katie Crawley said at a news conference Thursday where officials urged residents to take precautions against new flooding.
Dane County officials fully opened the gates on the Tenney Lock and were expected to allow additional water to flow through the locks themselves Thursday night.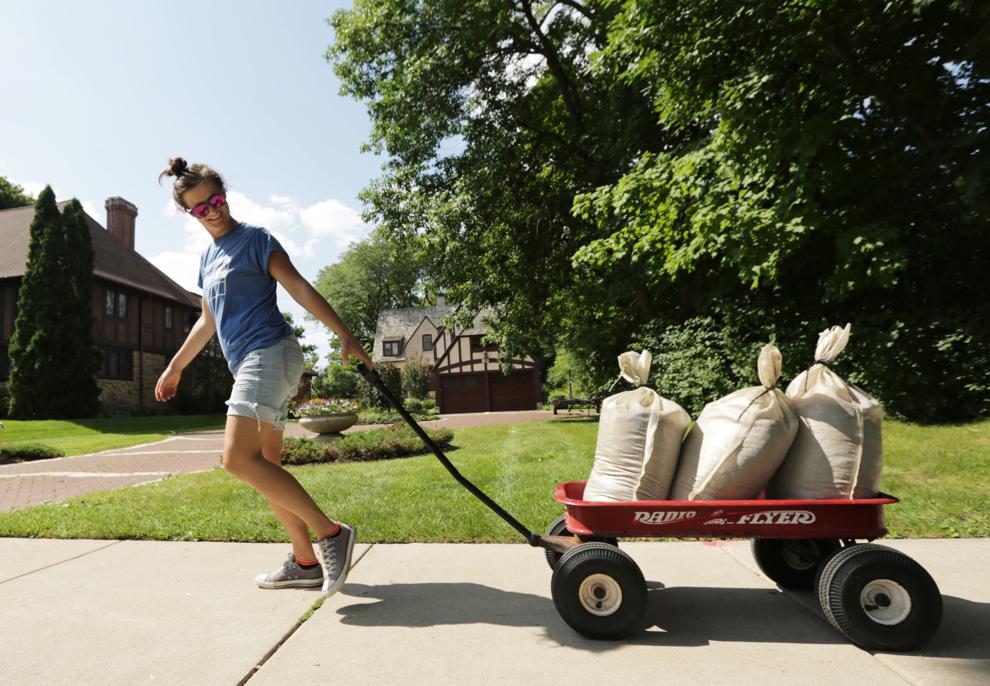 That will push water levels higher on Lake Monona, which was at the 100-year flood level Thursday afternoon, according to the county's modeling.
City Engineer Rob Phillips said the increased flow is necessary to protect the dam.
"A failure of the dam would cause devastating flooding along the Yahara River, in the Isthmus and the lands surrounding Lake Monona," Crawley said.
City staff estimate a 3- to 6-inch rise of the Yahara River through the Isthmus by Friday, after going up 5 inches on Wednesday.
"It's getting very close to impacting structures on the Isthmus," Phillips said.
New flooding is also starting to occur in low-lying areas farther away as the higher river level forces water back through storm sewers. Phillips warned that much of the drainage system is full of water, so it will not take much rain to trigger more urban flash flooding.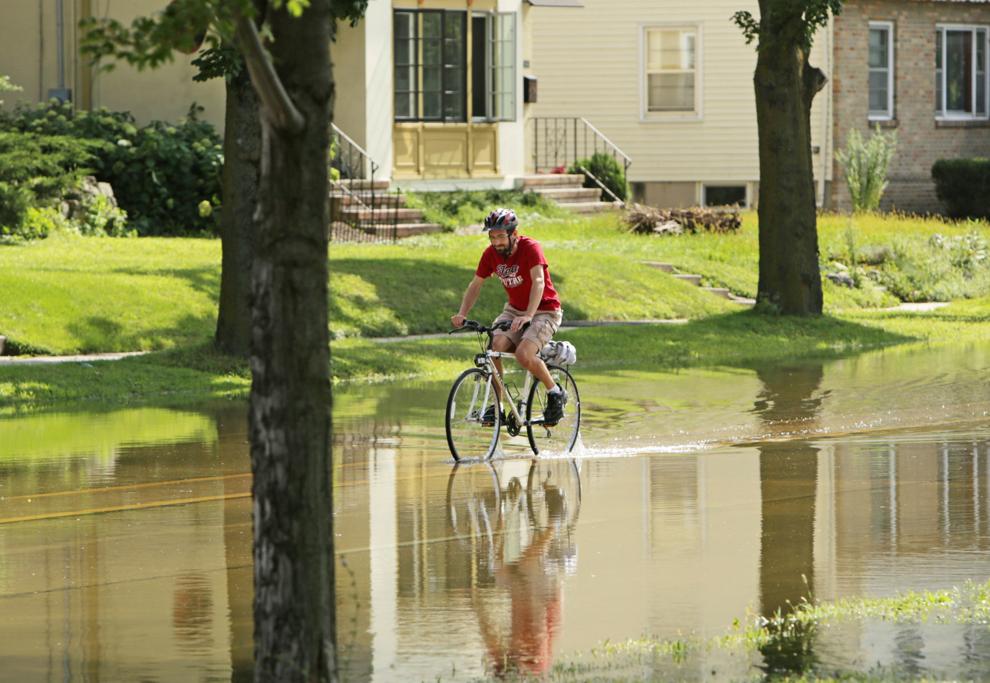 The National Weather Service is predicting ½ to 1 inch of rain could fall on Friday, and there is a chance of thunderstorms Sunday and Monday.
Phillips said city officials have no historic reference points for a rain event like the one that dumped up to 10 inches of rain on the city's West Side.
"It's unprecedented," he said. "You cannot go by what you've seen in the past."
Traffic Engineer Brian Smith said the city is developing detours in the event of flooding on major streets on the Near East Side.
The closure of East Johnson Street near Tenney Park caused a major traffic hassle on East Washington Avenue Thursday morning, with vehicles hardly moving thanks to the additional volume on the thoroughfare.
Smith said it's likely that at least some lanes of East Washington Avenue will need to be closed, as will First Street.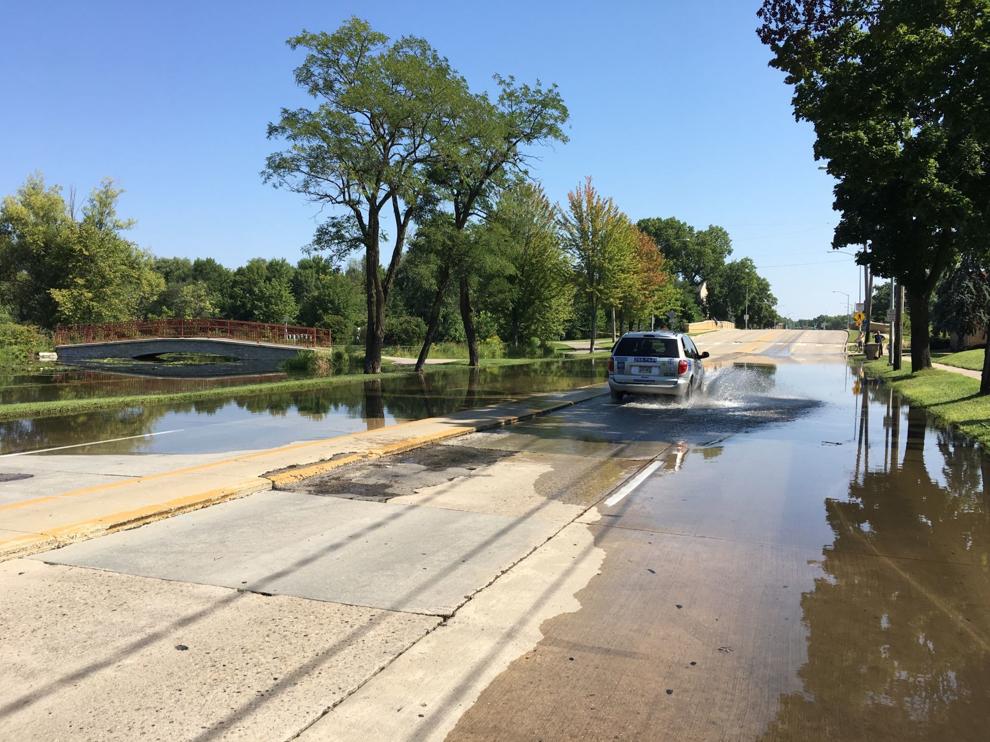 Expect long commute
Parking on Williamson Street is now prohibited through next Friday, so all lanes can be devoted to traffic, taking some pressure off of a clogged East Washington Avenue.
Smith encouraged commuters to allow extra time and alter their schedules if possible. He said traffic signals have been adjusted but many intersections have more traffic than they can handle.
"We're trying to share the pain," Smith said.
Crawley said street crews will be making additional rounds to pick up large items and encouraged residents to put flood-damaged items on the curb.
Sand and sand bags were also made available for city residents at the Tenney Beach parking lot, Commonwealth Development at 913 E. Main St., the Olbrich boat landing and other sites.
Crawley advised residents not to park in low-lying areas.
Information on detours, parking restrictions, debris pickup and other flood-related matters is available on the city's flood information website, www.cityofmadison.com/flooding.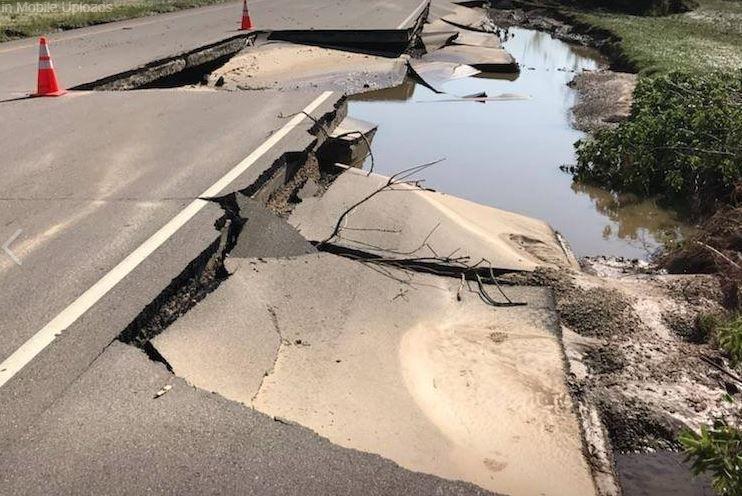 The Tenney Lock is closed to boat traffic through Sunday, Dane County Parks said on Thursday.
"Heavy flows in the (Yahara) river creates unsafe conditions for passage through the lock," said John Reimer of Dane County Land and Water Resources.
"Conditions will be re-evaluated on Sunday to determine if it is safe to reopen the lock for passage," Reimer said.
Many roads closed
Days after historic rains caused widespread flooding in western Dane County, many highways and streets remain closed due to high water or damage, and it could take weeks or even months for some roads to reopen.
The state traffic control center said Highway 14 remains closed from the Beltline in Middleton to Black Earth, and a bridge washout near the Highway 78 intersection in Black Earth has prompted a detour using Highway 60 to Highway 12.
Beltline ramps at University Avenue (Highway 14) and Greenway Boulevard are closed, and Highway J from Old Military Road to Highway S also is closed.
Besides the one bridge washout in Black Earth, other bridges in the same stretch of Highway 14 were damaged, so it's unknown when the highway will be able to reopen.
"Dane County Highway is coordinating with the Wisconsin Department of Transportation on needed repairs," said Dane County Executive spokesman Josh Wescott.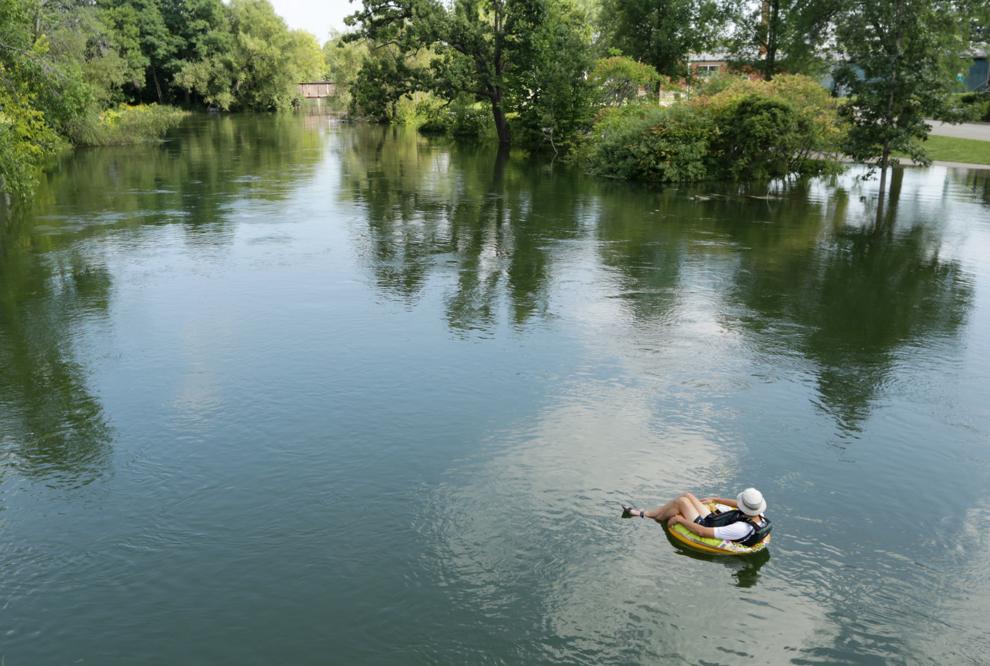 "If the bridges need to be rebuilt, the work could take months to complete," Wescott said.
Dane County Emergency Management was preparing for flooding in the Yahara Lakes chain, with hundreds of sandbags and filling equipment moved from western Dane County to Monona and the town of Dunn so residents can try to protect their properties near the high water.
All beaches in the Madison area are closed, and the county sent 10 lake weed cutters into the Yahara River to try to keep the water from getting clogged with vegetation so it can flow as fast as possible through the connecting lakes.
Slow, no-wake restrictions are in place on all five lakes, to keep waves down and prevent further flooding on shorelines.
Boaters are advised to watch for floating debris, including pier sections, tree branches and other items that may have been dislodged because of high water.