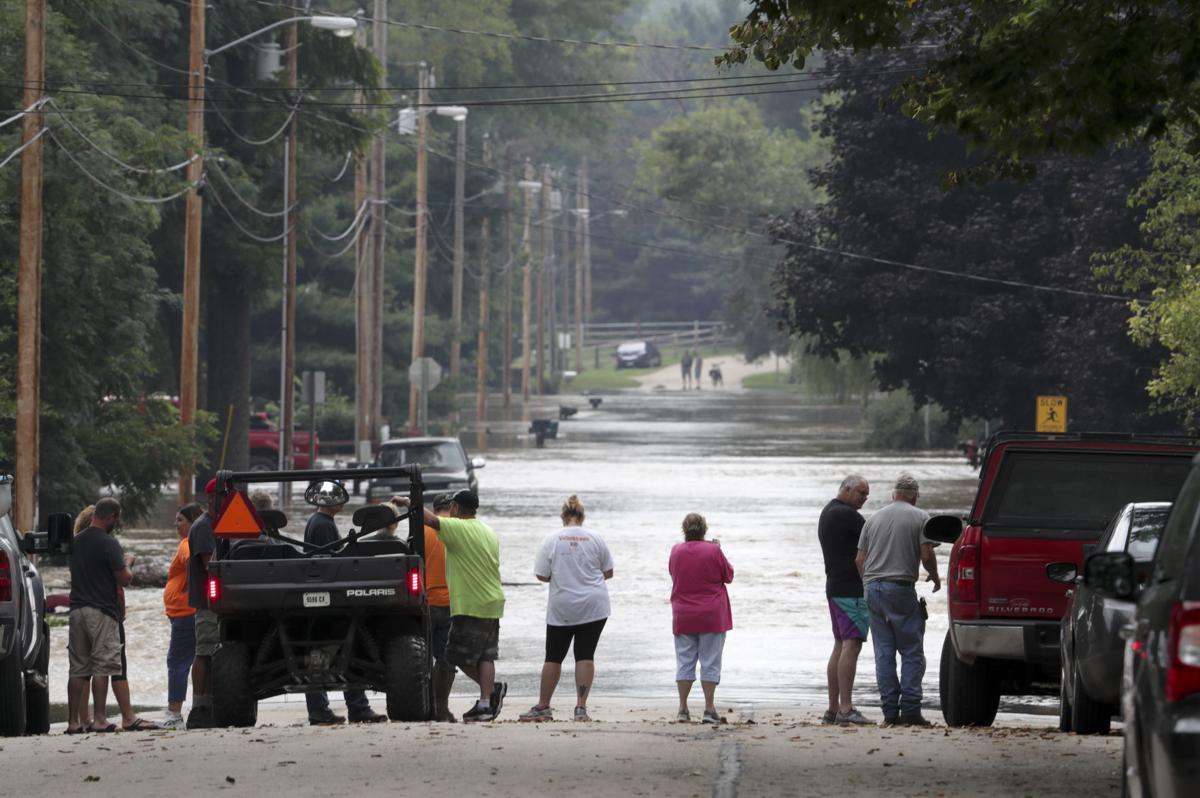 The historic rains and subsequent flooding in Dane County has caused over $154 million in damage, according to county officials.
More than half of the damage estimate is to over 1,500 residences, with about a quarter to businesses and the rest to public infrastructure and cost of cleanup and response.
Dane County Emergency Management gave a formal estimate of damage to Wisconsin Emergency Management on Wednesday.
"Dane County residents saw historic damage from the flooding," said County Executive Joe Parisi. "We will continue to work to help residents get the resources they need to recover from this event."
The initial damage estimate made on Aug. 24 was $108 million.
The damages included in the report were from flooding between Aug. 17 to Sept. 3. Some flooding started on the 17th after heavy rain fell that early Friday morning, but the brunt of the flooding started on Monday, Aug. 20, when storms dropped over a foot of rain in western Dane County and on Madison's West Side.
You have free articles remaining.
Residential damage estimates in Dane County include five homes destroyed, 302 with major damage, 857 with minor damage and 380 affected by flooding for a total of 1,544 residences involved.
"The estimated dollar amount of residential damage is $78.3 million," said Emergency Management spokesman J. McLellan. "Only two percent of the citizens said their damages were insured."
Business losses totaled $37 million, with only two percent having flood insurance.
That includes 107 businesses in all, with 17 with major damage, 27 with minor damage and 63 affected by flooding.
"Some businesses are still suffering ongoing losses because of the floods," McClellan said.
County and local government damage estimates total over $39 million, including:
$10.2 million in loss and expense to public utilities.
$8 million in loss and expense to public buildings and equipment.
$6.9 million for emergency response and repairs to roads.
$5.6 million in damage to parks, recreational facilities and other losses.
$4.9 million for water control infrastructure, such as culverts and water diverting structures.
$2.3 million for clearing debris.
$950,000 for protective measures including emergency response and sandbagging operations.
"It is important we recognize the herculean effort of local, county and state workers, volunteers and engaged citizens who were part of our community-wide response," said Emergency Management Director Charles Tubbs. "Their work started our recovery process."