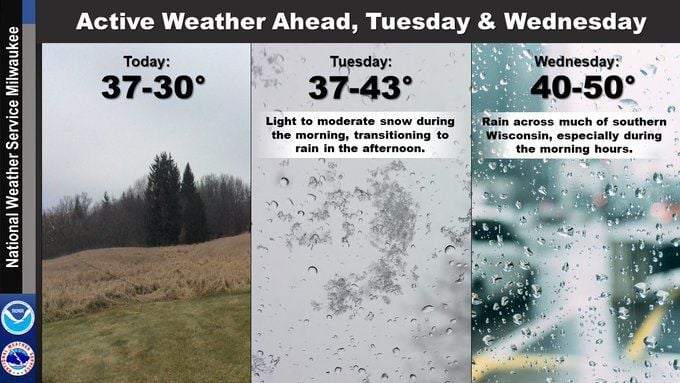 The first snowstorm of the season is on the way for southern Wisconsin, with accumulating wet, dense snow making for a messy commute Tuesday morning, according to forecasters.
The snow should move into the Madison area between 3 and 6 a.m. Tuesday and total 2 to 3 inches, with 3 to 4 inches possible west and southwest of Madison, the National Weather Service lead meteorologist Jaclyn Ritzman said.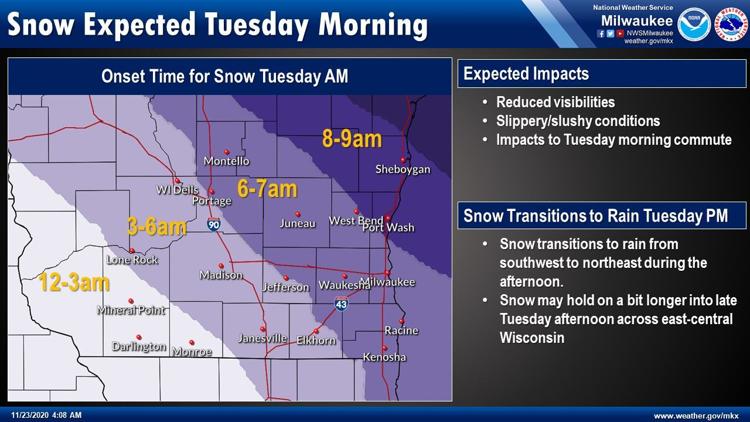 The snow will transition over to rain from southwest to northeast late morning through Tuesday afternoon, ending in east-central Wisconsin in the late afternoon. Only a trace to a half-inch of snow is expected along the Lake Michigan shoreline, Ritzman said.
The storm system will develop along the Front Range of the central Rockies by Monday night, dumping up to a foot of snow across much of that area before moving through the center of the country, AccuWeather meteorologist Jessica Storm said.
"A second storm system moving across southwestern Canada will cut off the flow of truly Arctic air from this storm in the U.S., so there won't be quite enough cold air available for a larger swath of accumulating snow across the nation's midsection," Storm said. "However, a previous storm system moving through the Northeast to end the weekend will deposit just enough cold air across the upper Midwest and western Great Lakes to lead to snow as precipitation arrives Tuesday."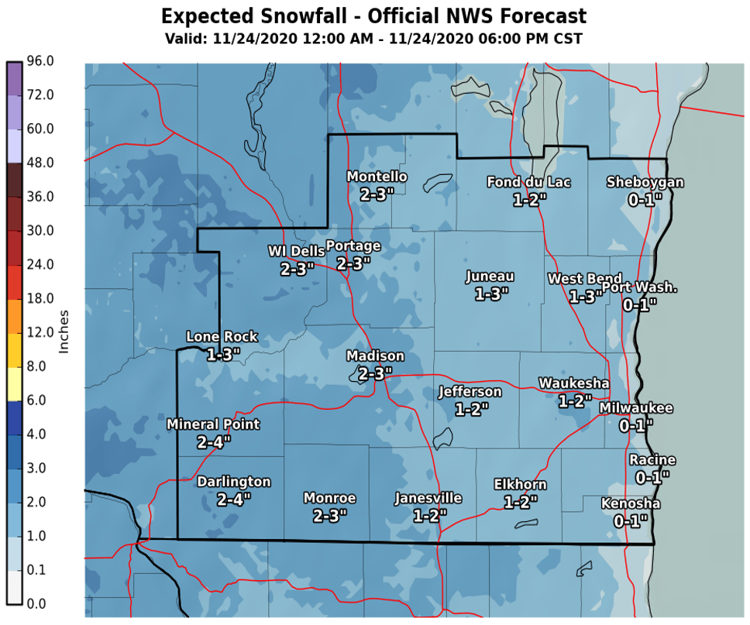 A narrow stripe of 3 to 6 inches is possible in a narrow corridor from parts of Minnesota across northern Wisconsin into upper Michigan, where enough cold air may hang on to prevent he precipitation from changing to rain.
In Madison on Monday, look for clearing skies, a high near 39 and northwest winds at 5 to 10 miles per hour becoming light and variable in the afternoon, the Weather Service said.
The snow should begin overnight after 2 a.m., accumulating to less than a half-inch as the low falls to around 28.
The snow should become all rain after 4 p.m. Tuesday, with possible accumulation of 1 to 2 inches as the high rises to near 40 and southeast winds blow at 10 to 15 mph, gusting as high as 25 mph.
Rain chances are 100% Tuesday night and 70% Wednesday, with possible totals of a quarter- to half-inch both Tuesday night and Wednesday. The low should be around 37 and the high near 45, with east winds at 5 to 10 mph turning out of the north in the afternoon.
The Weather Service forecasts quiet weather to follow for Thanksgiving, with just a 20% chance for rain and/or snow showers Saturday night and Sunday.
Skies over Madison should be partly sunny Thanksgiving, mostly sunny Friday, sunny Saturday and partly sunny Sunday, with highs near 47, 44, 46 and 40, and lows Wednesday night through Saturday night around 36, 33, 28 and 30.
27 Storm Track meteorologist Max Tsaparis forecasts light snow developing early Tuesday and continuing through the morning before changing to rain in the afternoon, with 1 to 3 inches of accumulation; light rain Tuesday night; scattered rain showers Wednesday; then quiet weather before a possible light mix on Sunday.
Tsaparis said highs for Madison Monday through Sunday should be near 39, 39, 44, 46, 42, 46 and 40, and overnight lows around 28, 38, 36, 32, 30 and 31.
Sunday's high in Madison was 42 at 3:22 p.m., 2 degrees above the normal high and 22 degrees below the record high of 64 for Nov. 22, set in 1913 and 2010.
Sunday's low in Madison was 21 at 7:28 a.m., 4 degrees above the normal low and 21 degrees above the record low of zero for Nov. 22, set in 1929.
No precipitation was recorded at the Dane County Regional Airport on Wednesday, leaving Madison's November precipitation total (rain plus snow converted to liquid) at 1.11 inches, 0.66 inches below normal. For meteorological fall (September through November), Madison has received 7.9 inches of precipitation, 0.6 inches above normal. For the year, Madison has received 37.05 inches of precipitation, 4.93 inches above normal.
Madison's record precipitation for Nov. 22 is 1.2 inches in 1963.
With no snow on Sunday, Madison's November total stayed at a trace, 1.9 inches below normal. For meteorological fall (September through November) and the snow season (since July 1), Madison's total stayed at 0.1 inches, 2.3 inches below normal.
Madison's record snowfall for Nov. 22 is 4.3 inches in 1909.
---
Photos: Remembering the record-setting blizzard of December 2012
Scene from December 2012 blizzard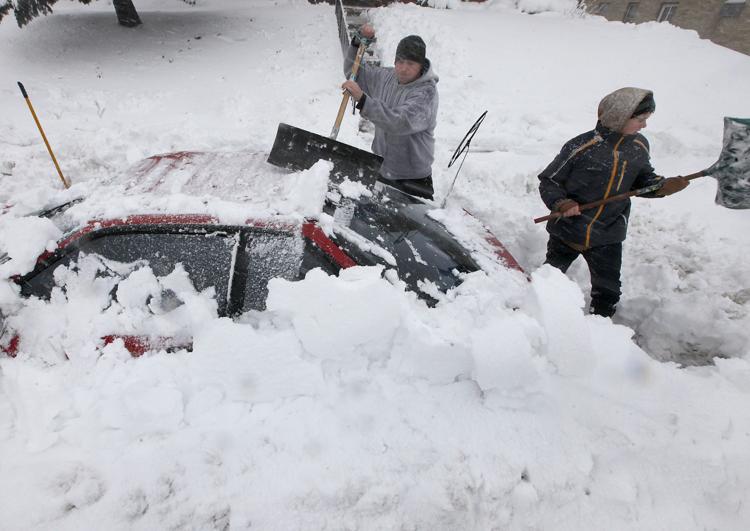 Scene from December 2012 blizzard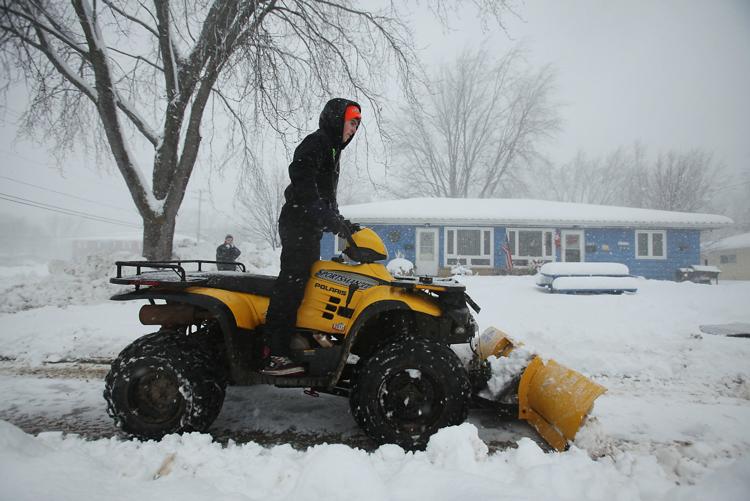 Scene from December 2012 blizzard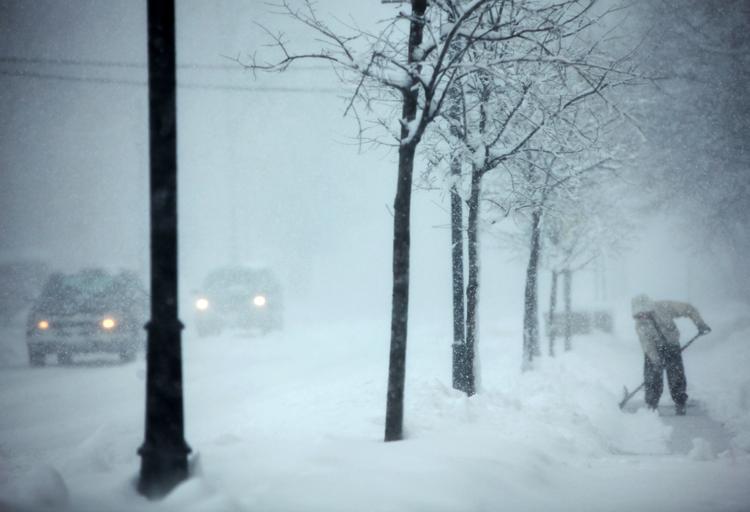 Scene from December 2012 blizzard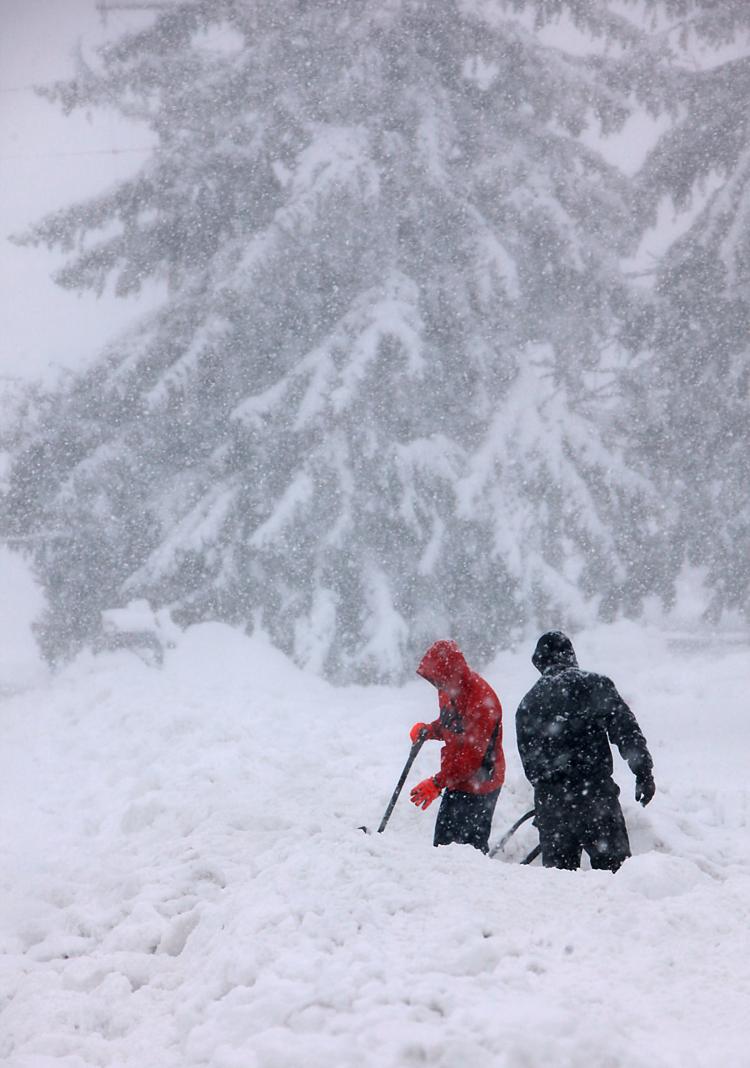 Scene from December 2012 blizzard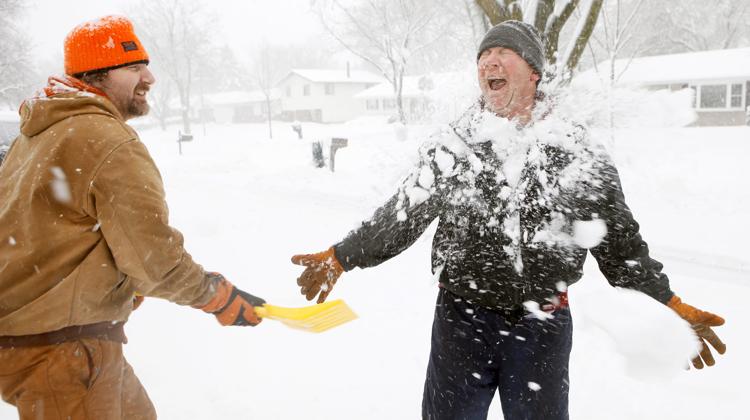 Scene from December 2012 blizzard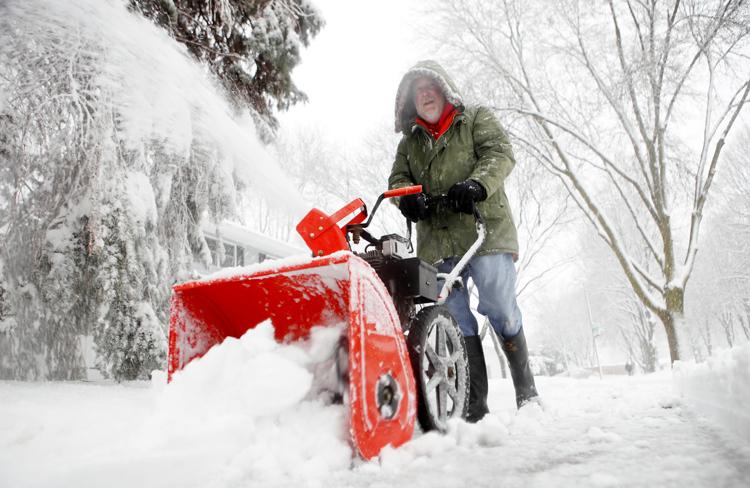 Scene from December 2012 blizzard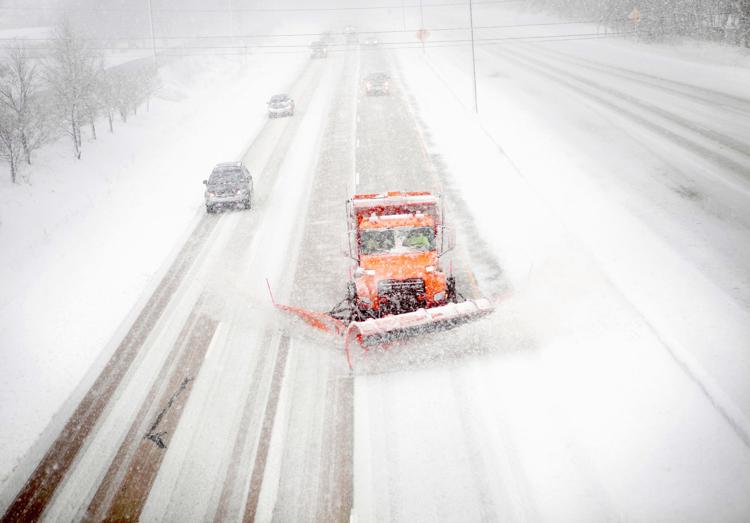 Scene from December 2012 blizzard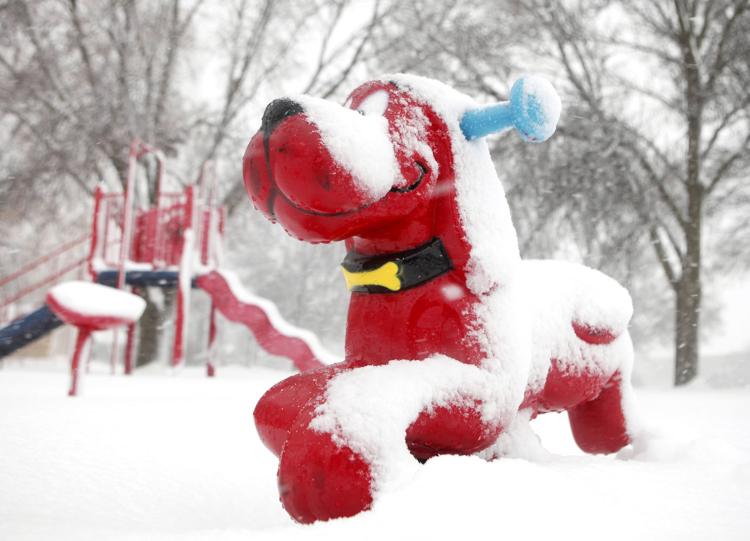 Scene from December 2012 blizzard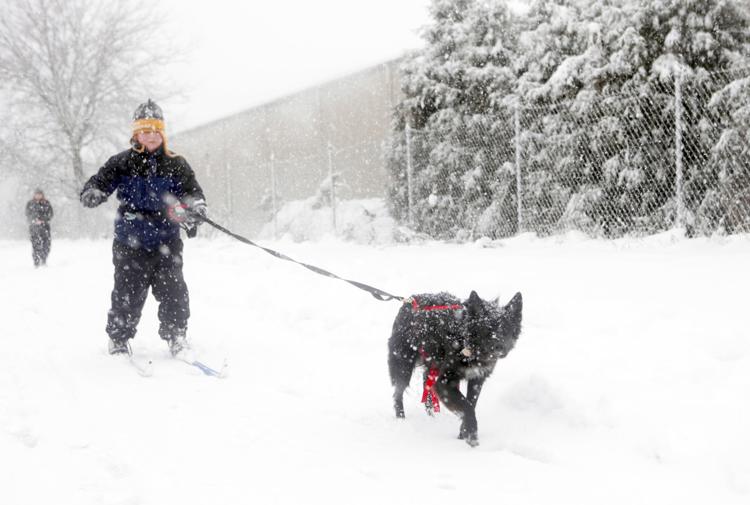 Scene from December 2012 snowstorm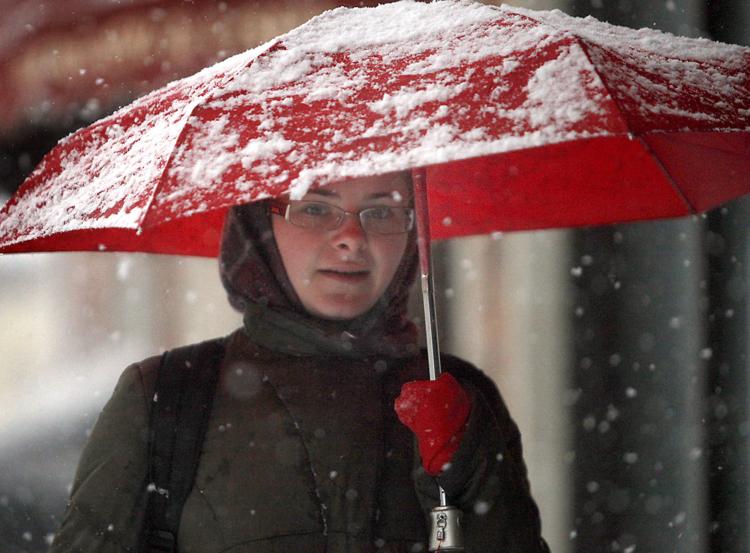 Scene from December 2012 blizzard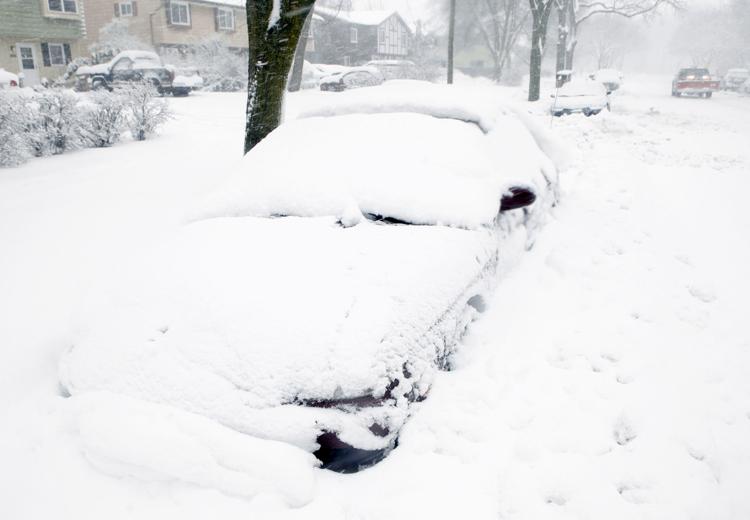 Scene from December 2012 blizzard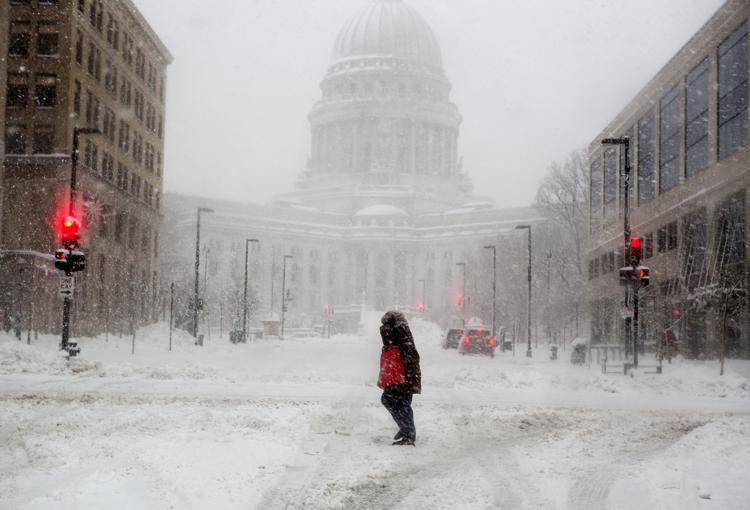 Scene from December 2012 blizzard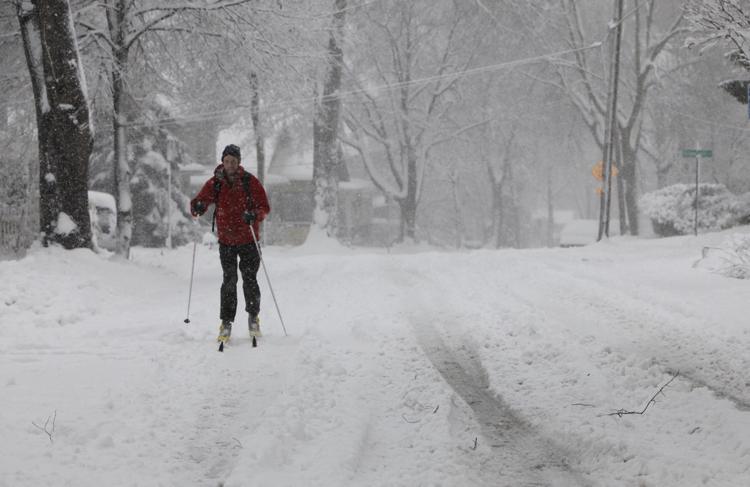 Scene from December 2012 blizzard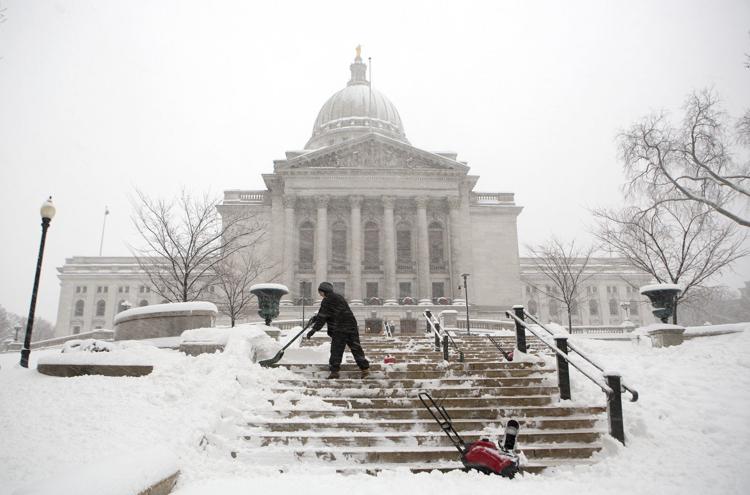 Scene from December 2012 blizzard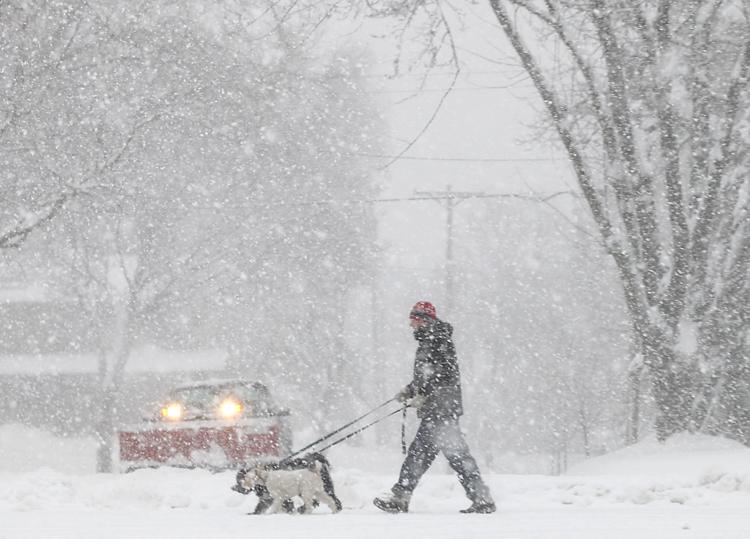 Aftermath of December 2012 blizzard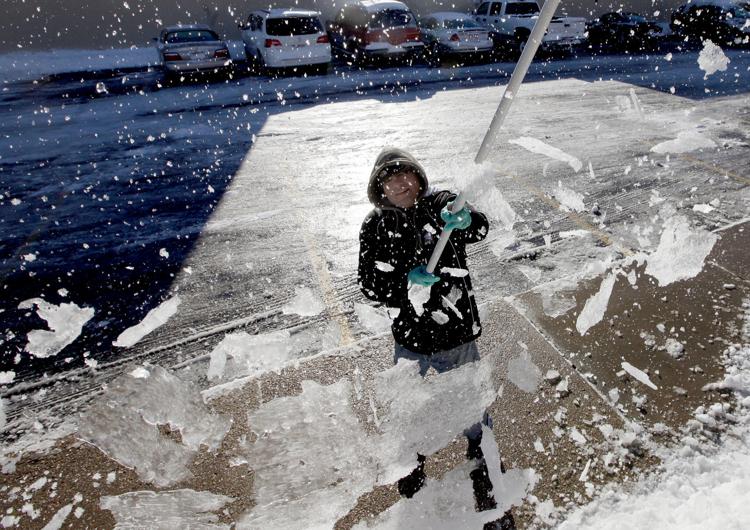 Aftermath of December 2012 blizzard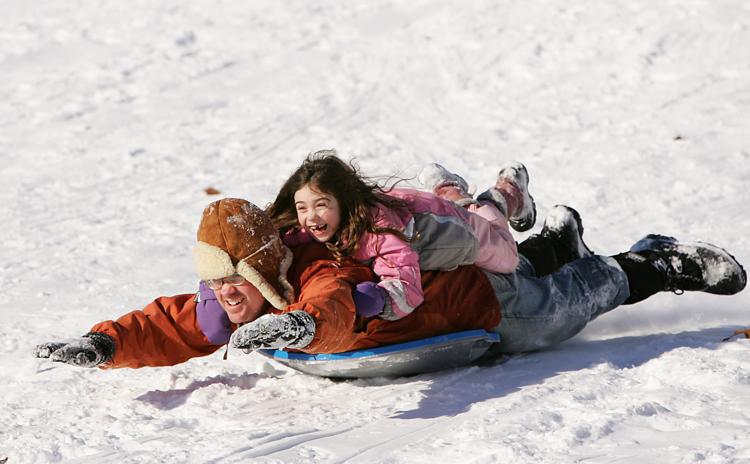 Aftermath of December 2012 blizzard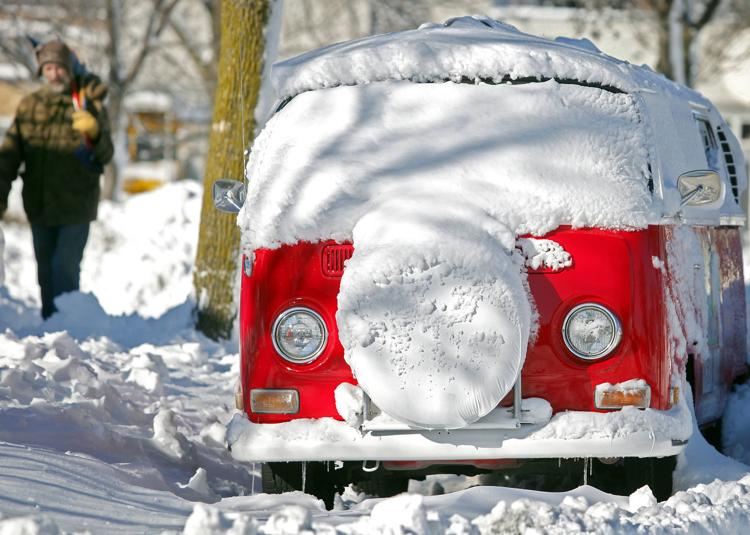 Aftermath of December 2012 blizzard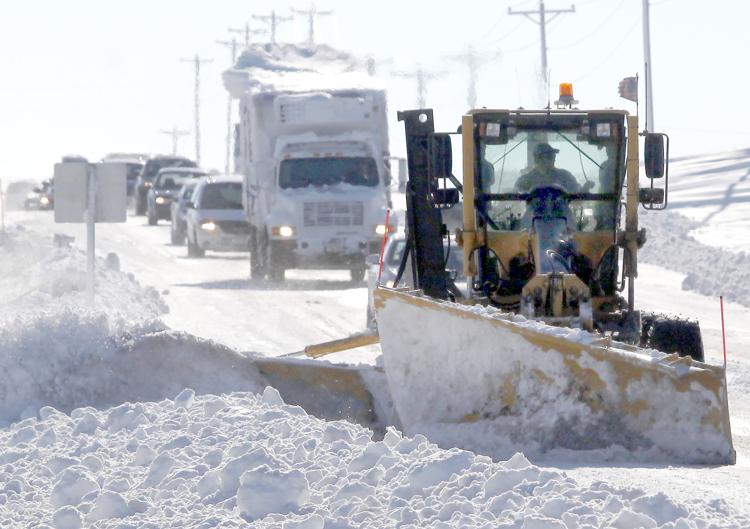 Aftermath of December 2012 blizzard
State Journal front page Dec. 21, 2012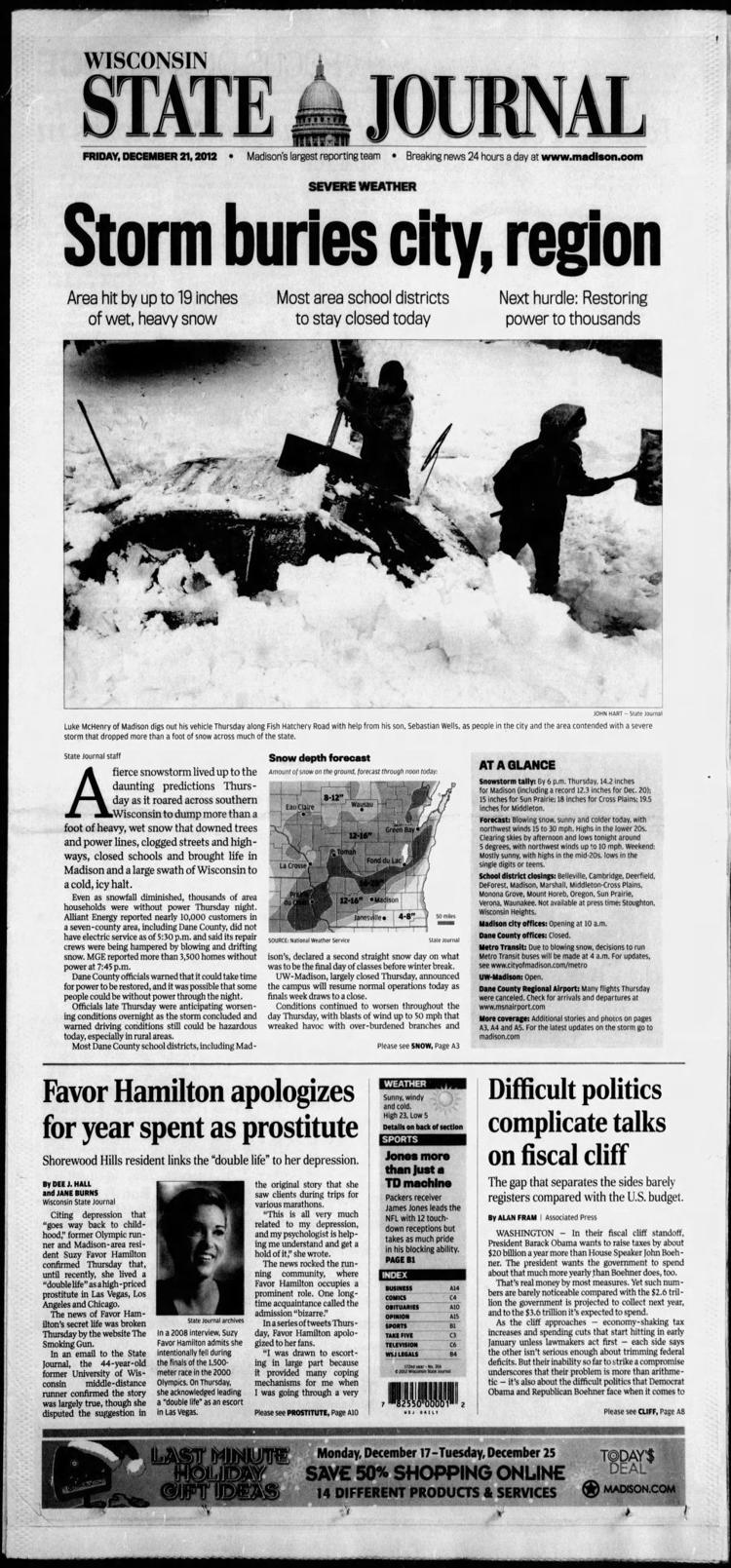 State Journal coverage Dec. 21, 2012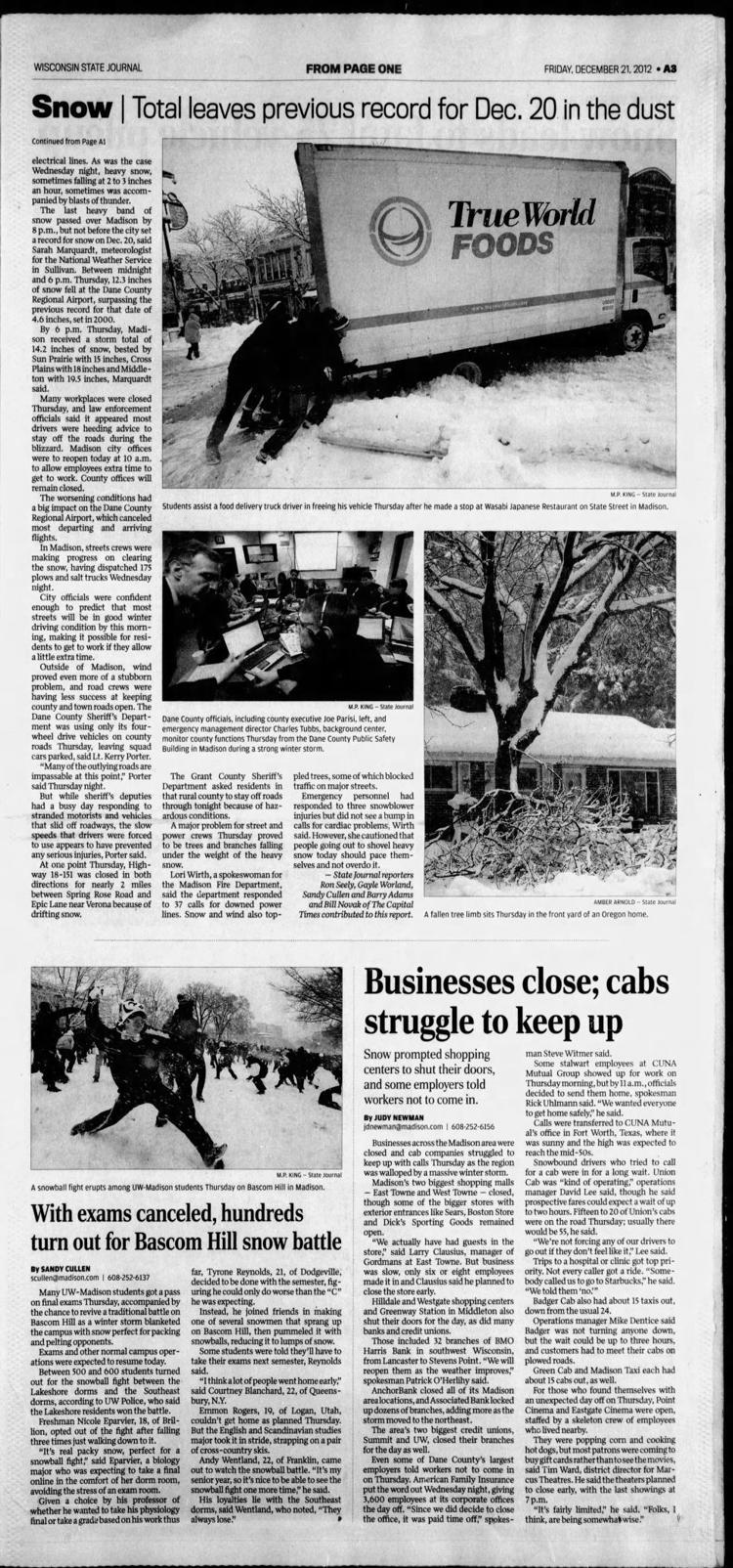 State Journal coverage Dec. 21, 2012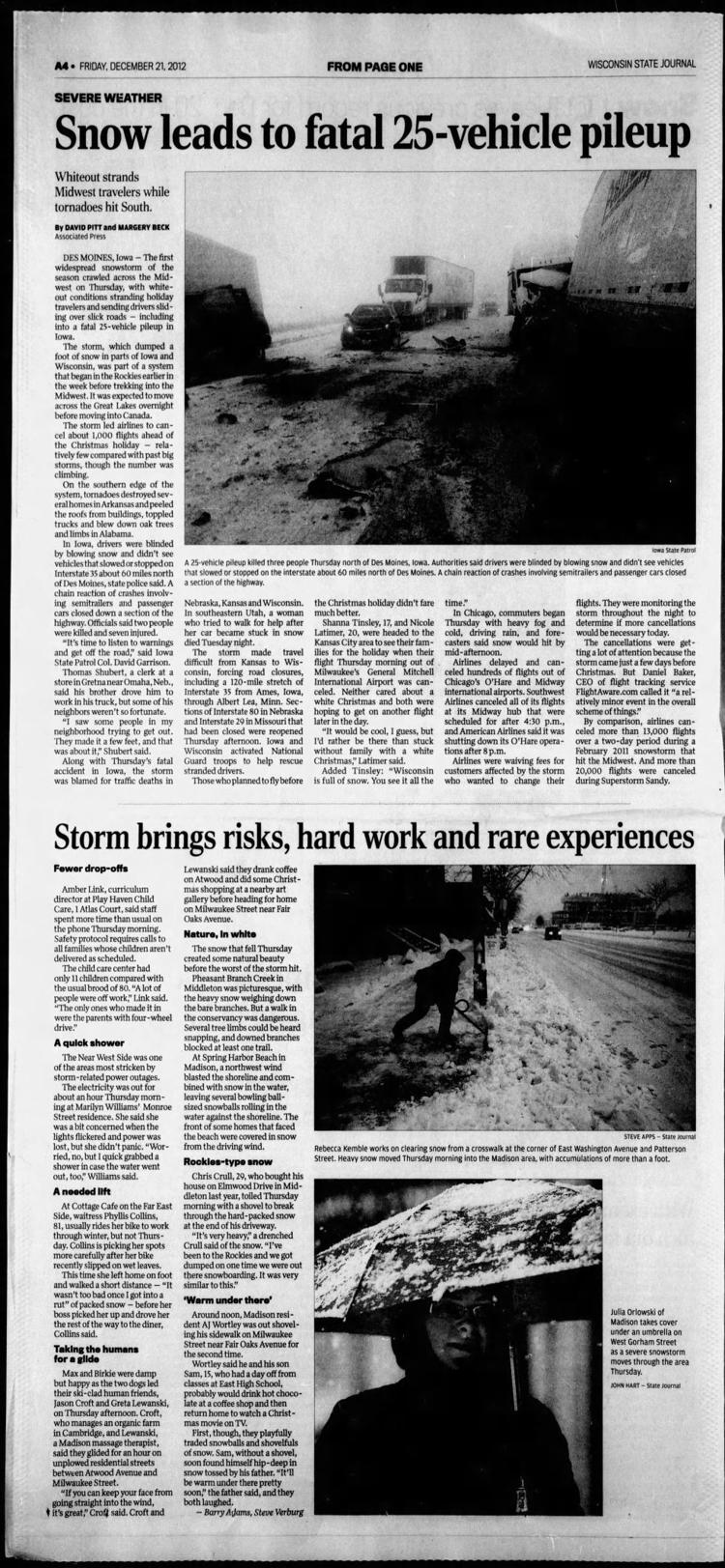 State Journal coverage Dec. 21, 2012