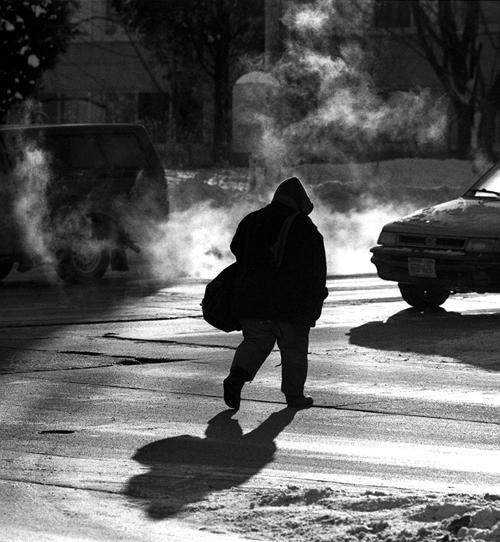 Grandpa was exaggerating about walking four miles uphill both ways to school in the snow. But it turns out he was telling the truth about one thing.
Madison just doesn't see extreme cold like it once did.
Most college freshmen had never experienced anything as cold as Saturday's low of minus 23 — assuming they haven't spent time up north — and Wednesday's projected minus 26 will be new territory for anyone younger than 23.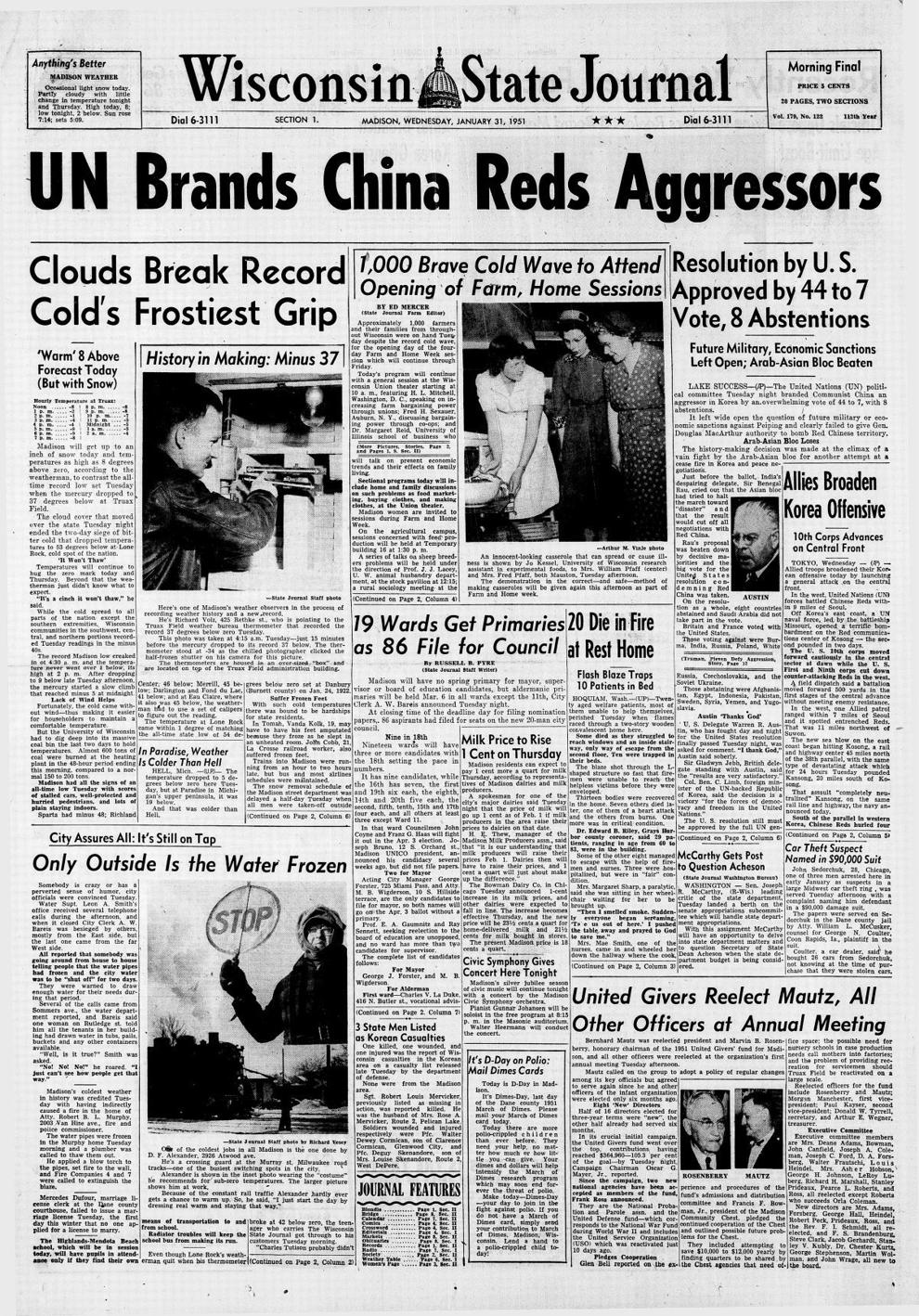 While the high is expected to reach only minus 13 on Wednesday — just 2 degrees shy of the 120-year-old record — climate data show cold snaps like this are far less common than they were a generation ago.
Between 1869 and 1999, the temperature hit minus 20 an average of almost 12 times per decade, according to National Weather Service data. Since 2000, it's happened just twice: in 2000 and Saturday.
The average number of days per decade when it doesn't get above zero has fallen from 15 in the last century to just two.
And not only have the super-cold temperatures become less frequent, they're also, well, warmer.
Madison's coldest night of the year so far this century is almost 5 degrees warmer on average than it was during the previous 130 years of modern record keeping.
Climate scientists say it's another symptom of a warming climate, although one UW-Madison researcher thinks climate change could actually lead to more such cold snaps for places like Wisconsin.
This week's frigid weather is a result of a disruption in the polar vortex, a mass of cold air that normally swirls above the north pole.
A sudden warming of the stratosphere 20 miles above the Earth can cause those swirling winds to slow, allowing a "lobe" of cold air to slip down into the middle latitudes — covering places like Wisconsin, said Stephen Vavrus, a senior scientist at UW-Madison's Center for Climatic Research.
"If you break down that circulation, it's like opening a freezer," Vavrus said.
While the phrase didn't enter the popular lexicon until 2014, the polar vortex has been responsible for most of those historic cold snaps, said Jordan Gerth, a researcher in the Cooperative Institute for Meteorological Satellite Studies at UW-Madison.
After sitting over Asia for the first part of the winter, Gerth said, one of those lobes is now dangling across the eastern part of North America.
"It's kind of our turn, so to speak," he said.
Vavrus has been studying whether accelerated warming of the arctic region is contributing to more frequent disruptions of the vortex — and whether the warmer air will offset the effects of the disruption on places like Wisconsin.
"There's a tug-of-war going on," he said. "Clearly this week the circulation part is winning. Big time."
Over the coming two decades, average temperatures in Wisconsin are expected to rise about 3 degrees if greenhouse gas emissions aren't cut, according to the Climate Impact Lab, a coalition of public- and private-sector scientists.
Vavrus said the pattern of less extreme cold is consistent with a warming climate, though he acknowledges the irony of potentially record-breaking cold in the midst of this trend.
"It shows the difference between weather and climate," he said.
As for the current polar vortex, Gerth said it too will soon be history, with temperatures expected to be near 40 on Saturday.
"It's a one-and-done situation for us most likely," Gerth said. "It's going to return to the sloppy winter mess we had up until this point."