An elevated fire risk continues for southern Wisconsin as highs rise to the 50s on Friday, and the 60s and 70s over the weekend, with the next chance for rain not until Monday, according to forecasters.
A combination of low relative humidity values dropping to around 20% Friday afternoon for inland areas of south-central and southeastern Wisconsin, dry vegetation and increasing southerly winds will produce elevated fire weather conditions, the National Weather Service said.
"Any fire could quickly start and spread in these conditions," the Weather Service warned. "Check with your location authorities for any burning restrictions. Outdoor enthusiasts should use caution with off-road vehicles or equipment that can create a spark and start a fire. Extinguish and dispose of cigarettes properly."
Elevated fire weather conditions are expected again Saturday.
Some easing of the danger may come as there are slight chances for thunderstorms at times Monday afternoon into the rest of next week, as a more active weather pattern develops across the region, the Weather Service said.
In Madison on Friday, look for sunny skies, a high near 52 and south winds at 5 to 15 miles per hour.
After an overnight low around 38, Saturday should be sunny, with a high near 67 and west winds at 10 to 15 mph.
After a low overnight Saturday into Sunday around 41, Sunday's forecast features mostly sunny skies, with a high near 71 and light south wind increasing to 5 to 10 mph in the morning.
The Weather Service said there's a 40% chance for showers and storms Monday and Monday night, a 30% chance Tuesday, a 40% chance Tuesday night through Wednesday night, and a 20% chance for showers Thursday.
Skies over Madison should be mostly cloudy Monday, partly sunny Tuesday, mostly cloudy Wednesday, and partly sunny Thursday, with highs near 66, 68, 64 and 62, and lows Sunday night through Wednesday night around 49, 52, 52 and 48.
27 Storm Track meteorologist Max Tsaparis forecasts a dry weekend with a strong warming trend, a few thundershowers Monday, especially later in the day; thundershowers Monday night; isolated thundershowers possible Tuesday and Tuesday night, and a few thundershowers possible Wednesday and Thursday.
Tsaparis said highs for Madison Friday through Thursday should be near 50, 67, 70, 70, 67, 60 and 62, and overnight lows around 38, 40, 48, 53, 45 and 47.
Thursday's high in Madison was 40 at 4:16 p.m., 11 degrees below the normal high and 41 degrees below the record high of 81 for April 1, set in 2010.
Thursday's low in Madison was 19 at 5:45 a.m., 11 degrees below the normal low and 8 degrees above the record low of 11 for April 1, set in 1881.
No precipitation was recorded at the Dane County Regional Airport on Thursday, leaving Madison's April precipitation total (rain plus snow converted to liquid) 0.1 inches below normal. The meteorological spring (March through May) total stayed at 1.41 inches, 0.89 inches below normal. The 2021 total stayed at 3.54 inches, 1.44 inches below normal.
Madison's record precipitation for April 1 is 1.57 inches in 1959.
With no snow on Thursday, Madison's April total was 0.2 inches below normal. The meteorological spring total stayed at 2 inches, 5.2 inches below normal. For the snow season (since July 1), Madison has received 45.2 inches, 3.1 inches below normal.
Madison's record snowfall for April 1 is 5.8 inches in 1930.
---
Photos: Remembering Wisconsin's deadliest tornado in 1899
Photos: Remembering Wisconsin's deadliest tornado in 1899
New Richmond tornado 1899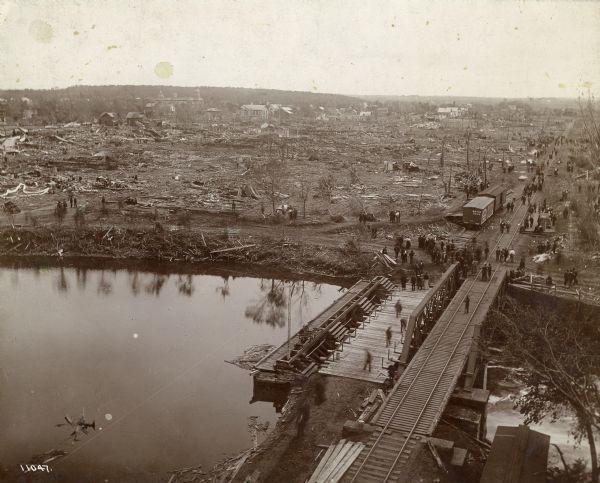 New Richmond tornado 1899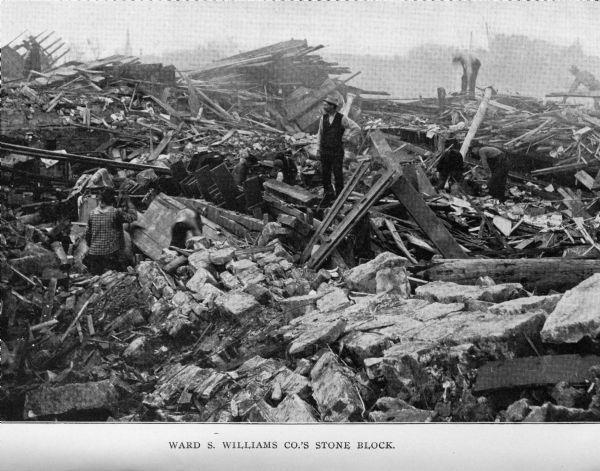 New Richmond tornado 1899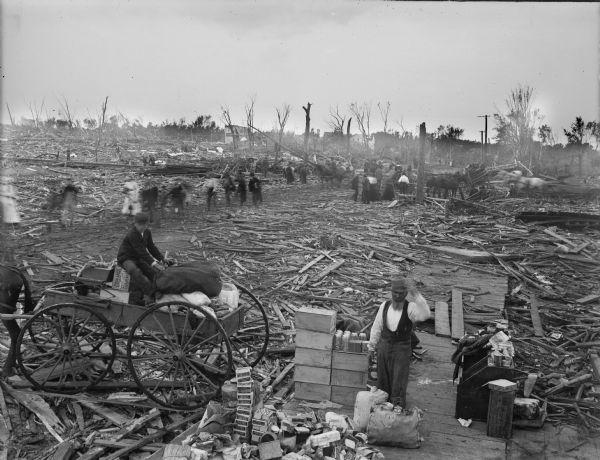 New Richmond tornado 1899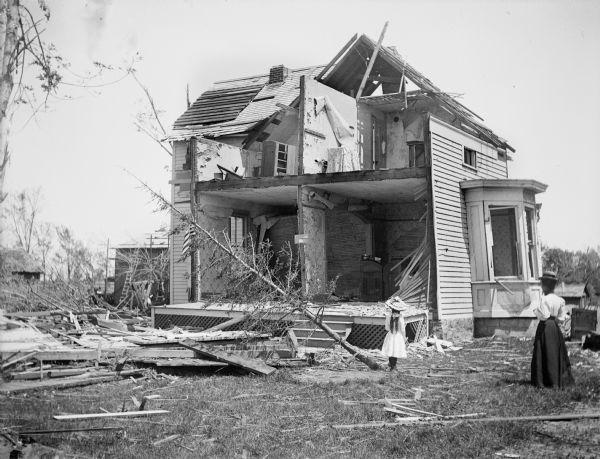 New Richmond tornado 1899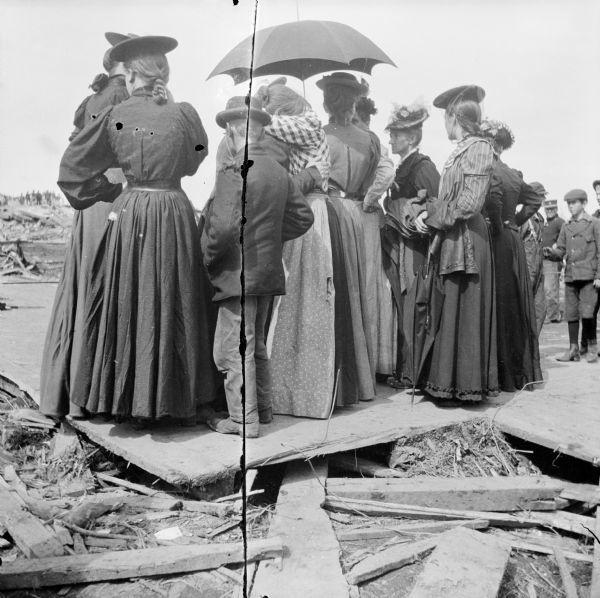 New Richmond tornado 1899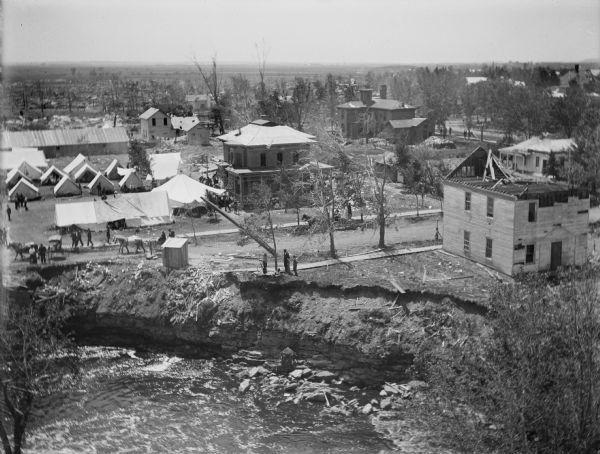 New Richmond tornado 1899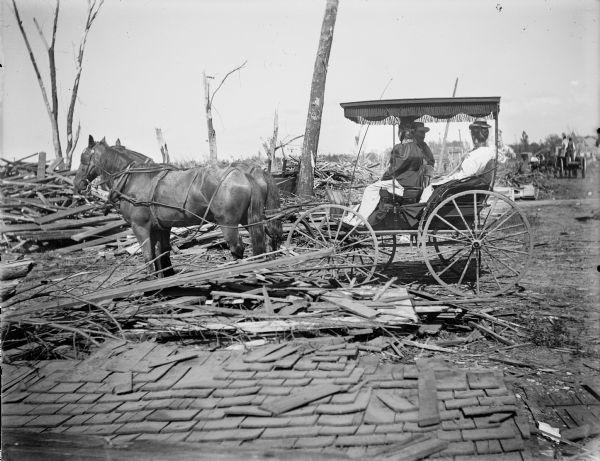 New Richmond tornado 1899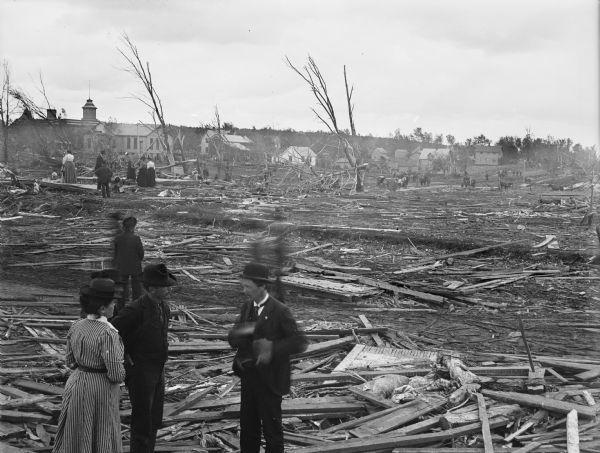 New Richmond tornado 1899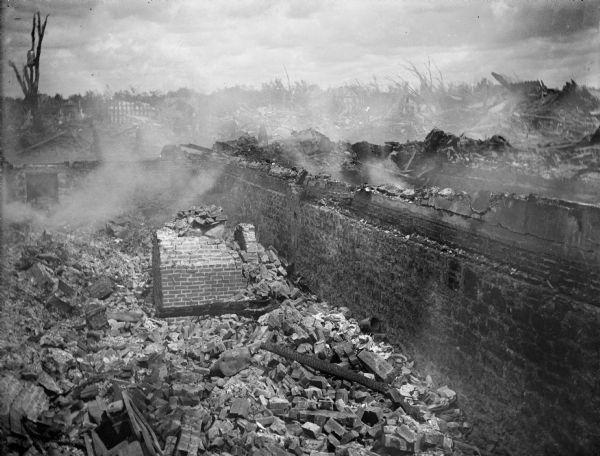 Front page of the Minneapolis Tribune on June 13, 1899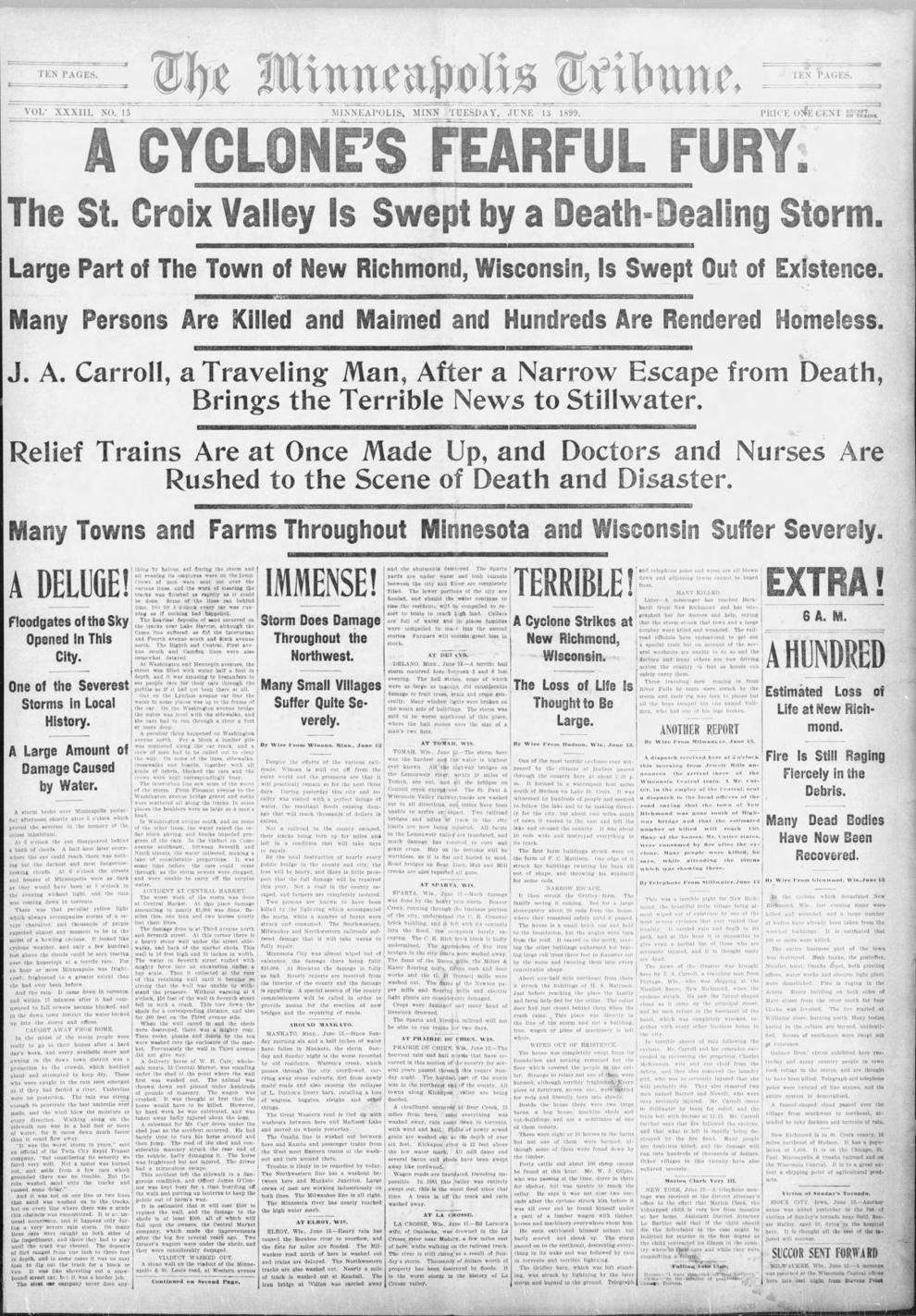 New Richmond tornado 1899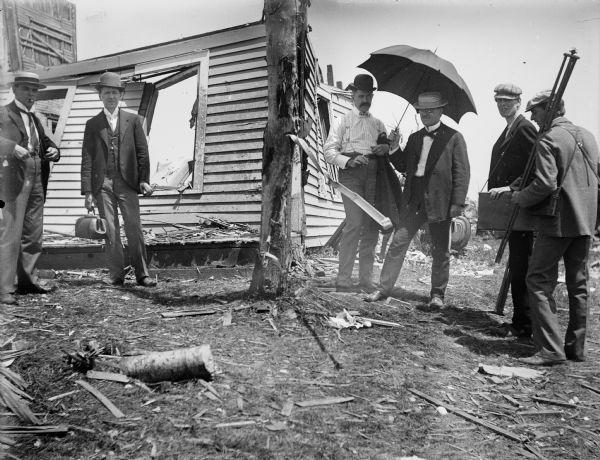 New Richmond tornado 1899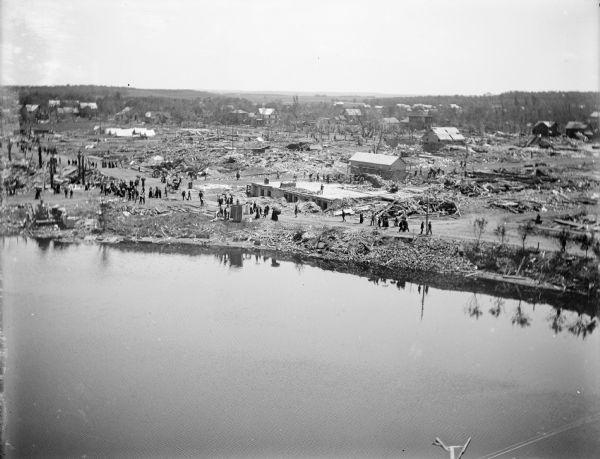 New Richmond tornado 1899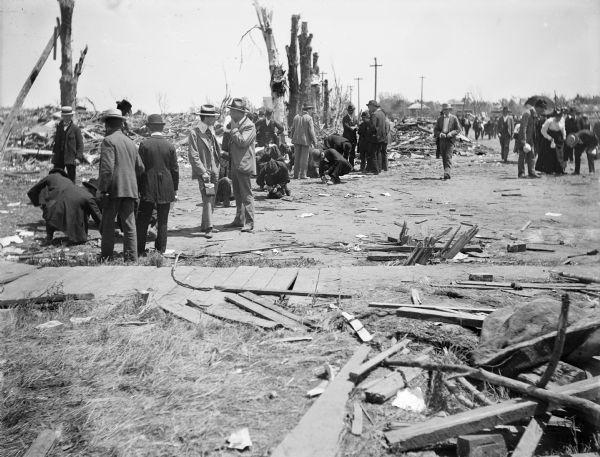 New Richmond tornado 1899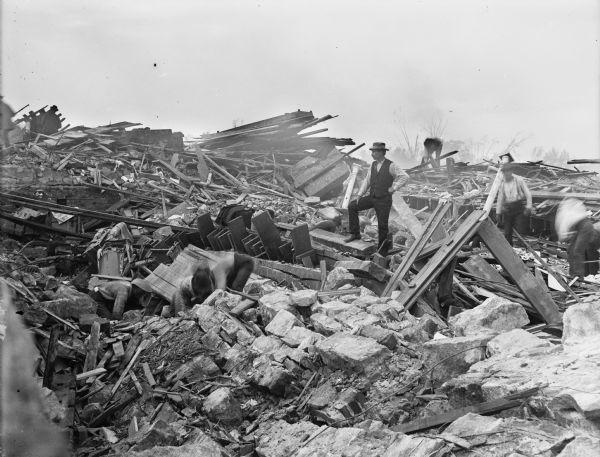 New Richmond tornado 1899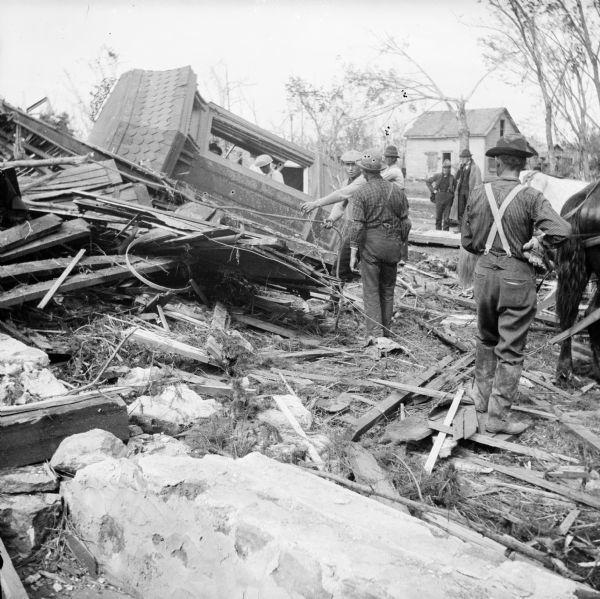 Wisconsin State Journal front page June 13, 1899