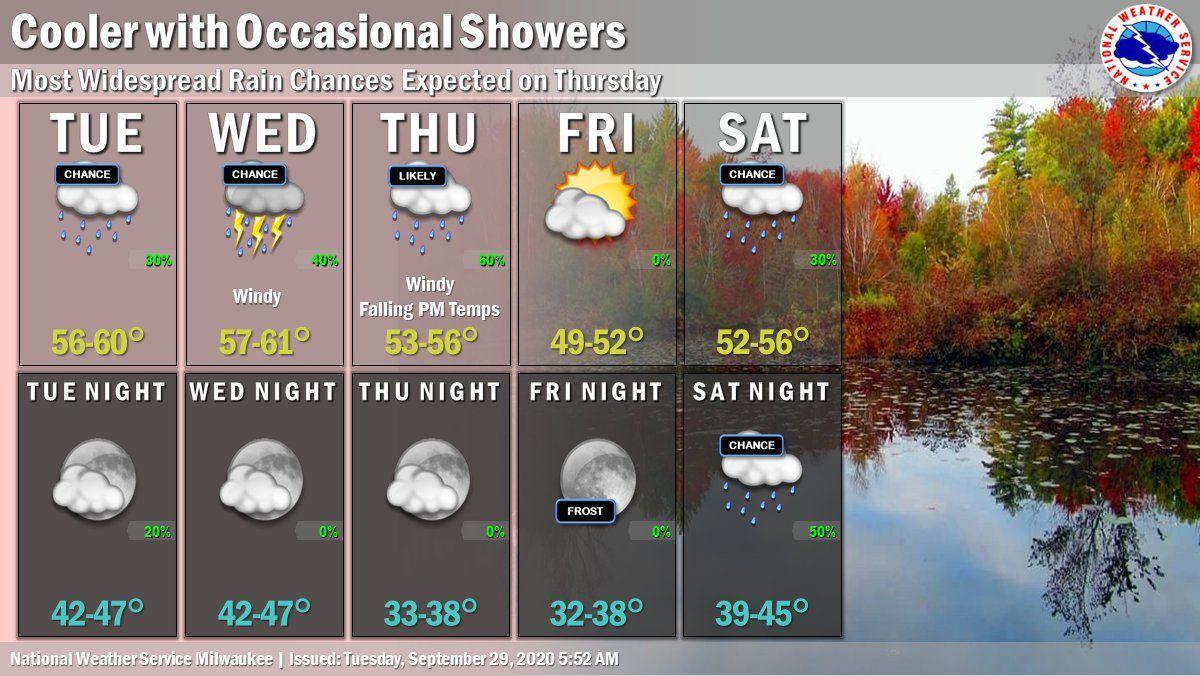 Southern Wisconsin will see a chilly start to October, with highs barely cracking 50 and possible frost, but look for a rebound to highs around 60 by early next week, according to forecasters.
In Madison on Tuesday, there's a 30% chance for showers, mainly after 3 p.m., under mostly cloudy skies, with a high near 58 and west winds around 10 miles per hour, the National Weather Service said.
After an overnight low around 45, Wednesday's forecast features a 50% chance for showers, with thunderstorms also possible after 1 p.m., mostly sunny skies, a high near 60 and northwest winds at 10 to 15 mph, gusting as high as 30 mph.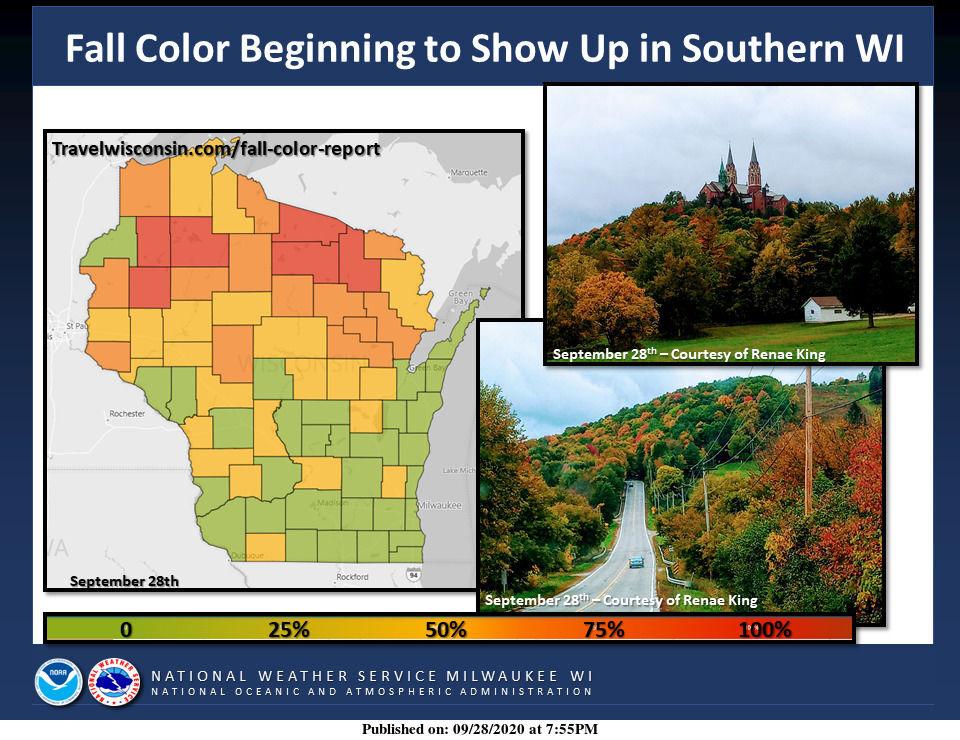 After a low overnight Wednesday into Thursday around 44, October will start Thursday with a 60% chance for showers after 1 p.m. totaling less than a tenth of an inch, mostly cloudy skies, a high near 54, and northwest winds at 10 to 15 mph.
The Weather Service said chances for showers return at 30% Saturday, 50% Saturday night, and 40% Sunday.
Skies over Madison should be mostly sunny Friday, mostly cloudy Saturday, partly sunny Sunday, and mostly sunny Monday, with highs near 50, 54, 56 and 60, and lows Thursday night through Sunday night around 36, 36, 42 and 41.
27 Storm Track meteorologist Max Tsaparis forecasts a few spotty late day showers on Tuesday; a few scattered showers Wednesday; scattered showers, especially late in the day, Thursday; patchy frost early and a few late day showers possible Saturday; scattered showers possible Saturday night; and a few showers possible Sunday.
Tsaparis said highs for Madison Tuesday through Monday should be near 59, 61, 55, 50,53, 52 and 59, and overnight lows around 41, 46, 45, 36, 42 and 41.
Monday's high in Madison was 59 at 2:17 p.m., 8 degrees below the normal high and 32 degrees below the record high of 89 for Sept. 28, set in 1971.
Monday's low in Madison was 46 at 11:59 p.m., 1 degree above the normal low and 19 degrees above the record low of 27 for Sept. 28, set in 1964.
Officially, 0.01 inches of precipitation was recorded at the Dane County Regional Airport on Monday, boosting Madison's September and meteorological fall (September through November) precipitation total (rain plus snow converted to liquid) to 3.4 inches, 0.44 inches above normal. The 2020 total rose to 32.55 inches, 4.77 inches above normal.
Madison's record precipitation for Sept. 28 is 1.21 inches in 1904.
---
Photos: Remembering 2008 blizzard that shut down area, stranded cars on interstate
Stranded on interstate, Feb. 6, 2008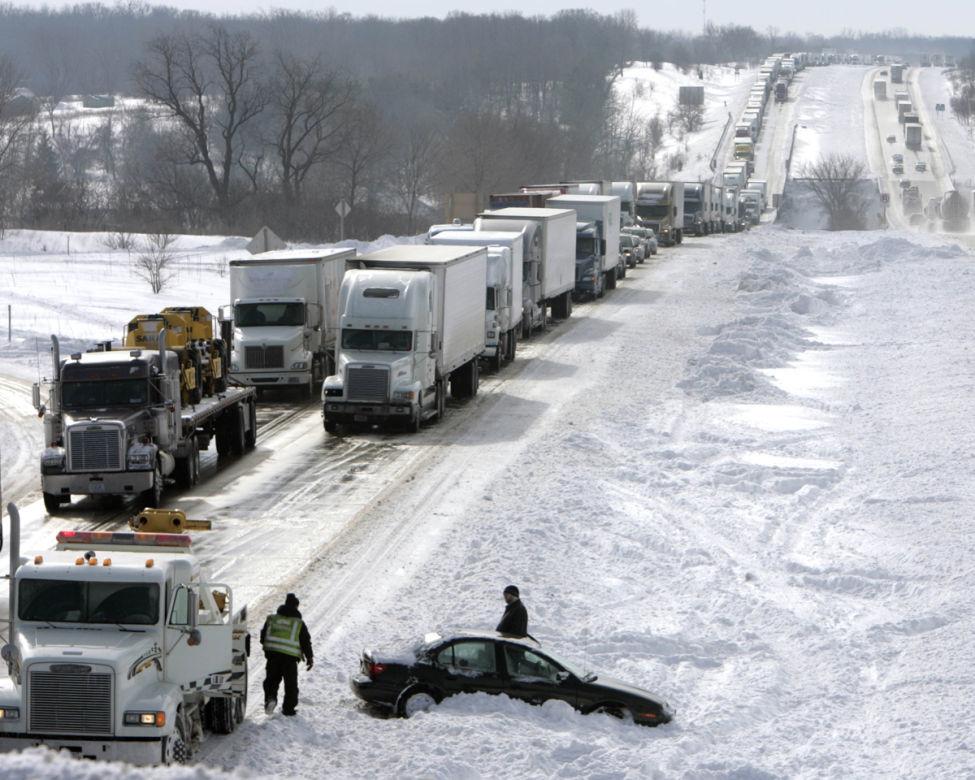 Cow in a blizzard, Feb. 6, 2008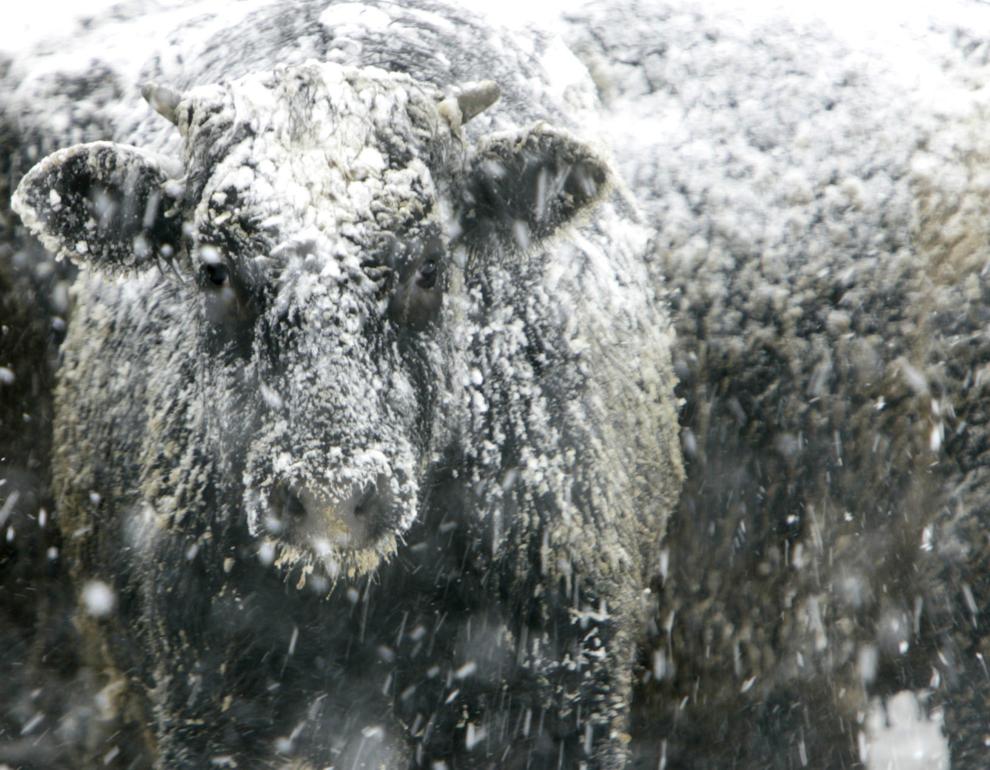 Crossing Parmenter, Feb. 6, 2008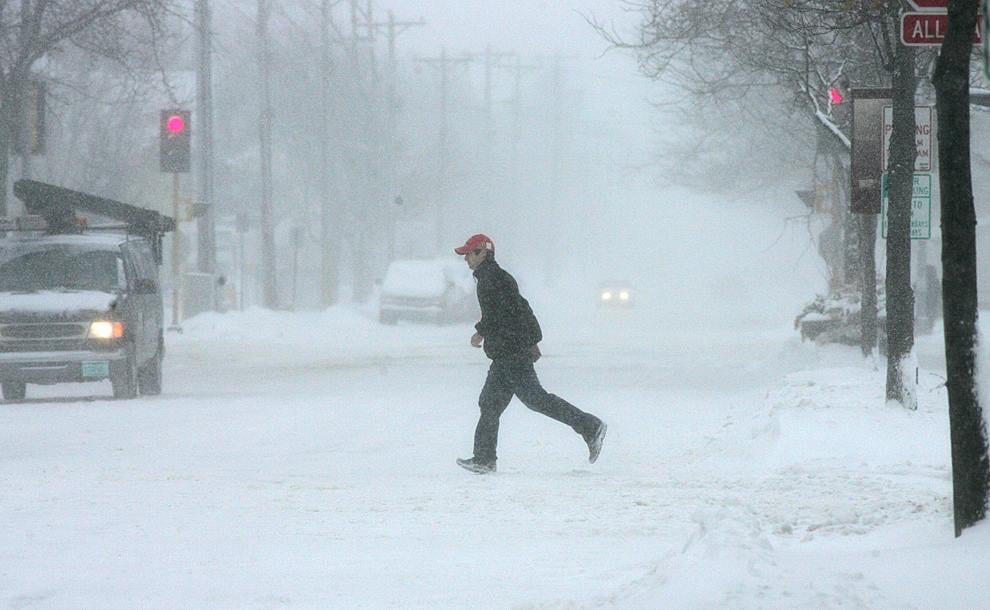 Snowy freight train, Feb. 6, 2008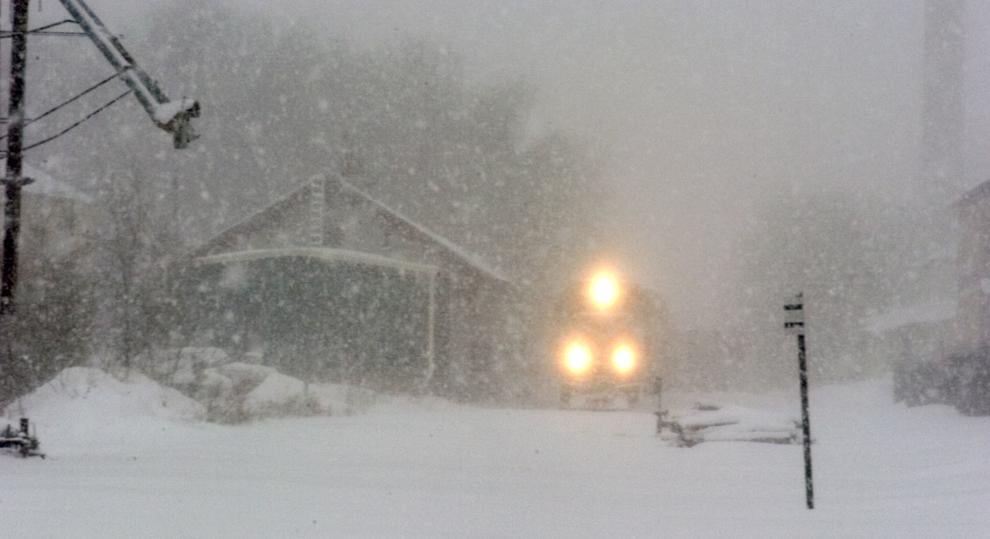 No respite from snow, Feb. 6, 2008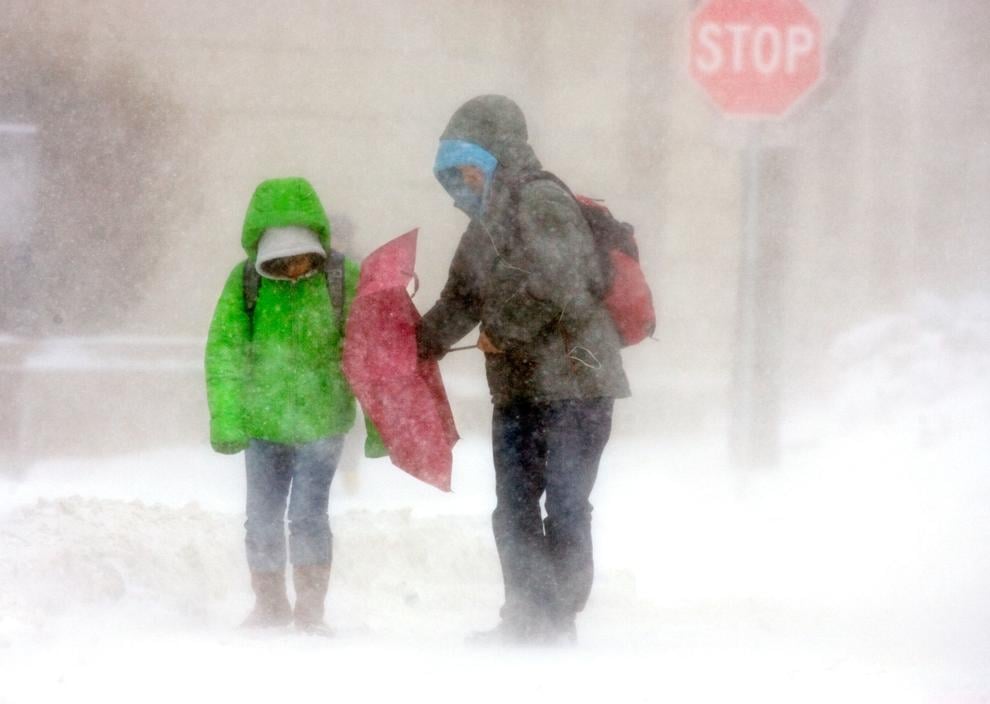 Vehicles slide off road, Feb. 6, 2008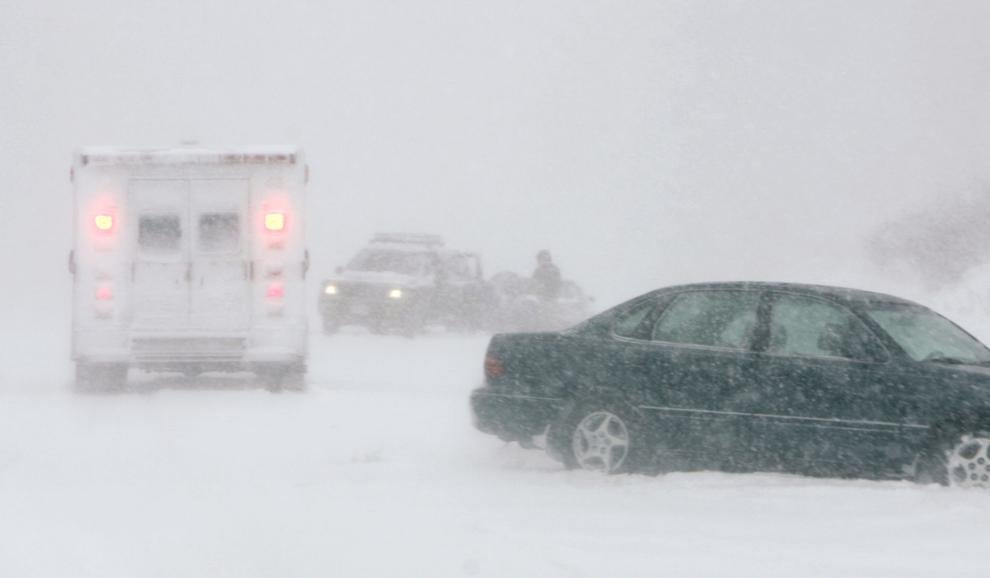 Traversing Park Street, Feb. 6, 2008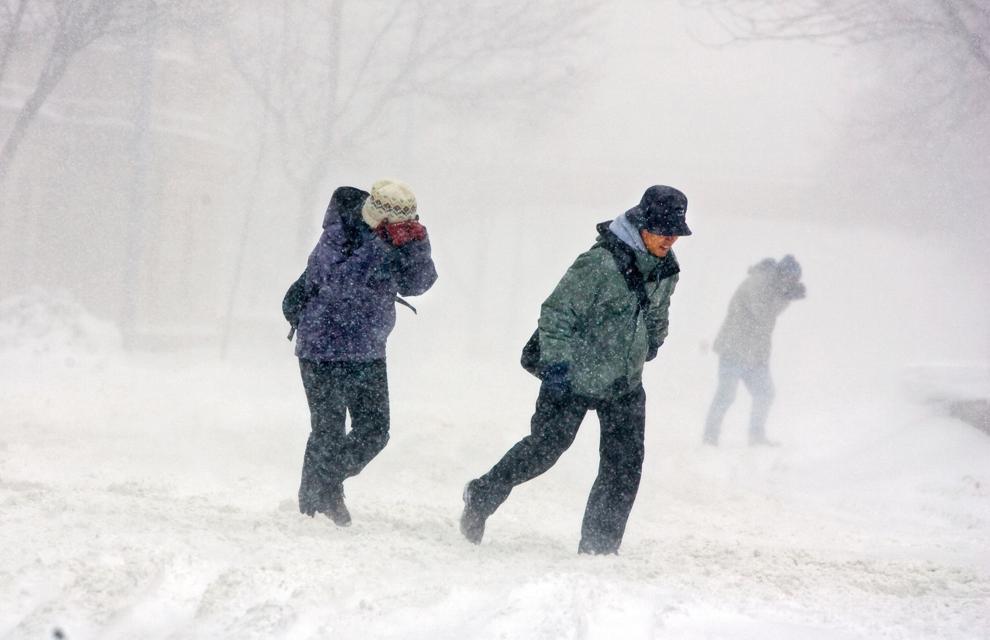 Braving conditions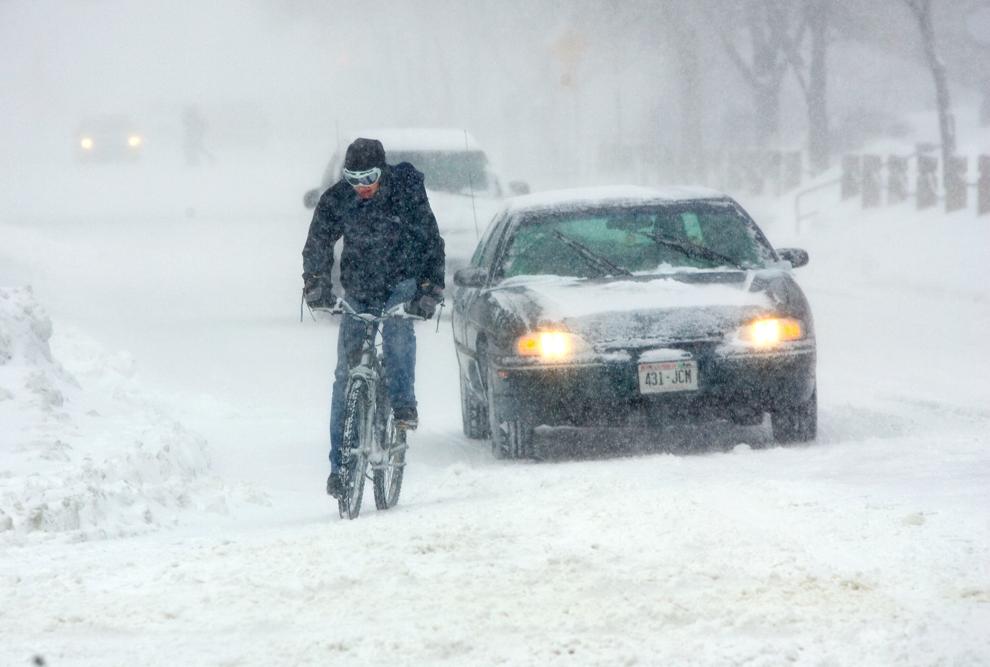 Crossing University Avenue
Going to work, Feb. 6, 2008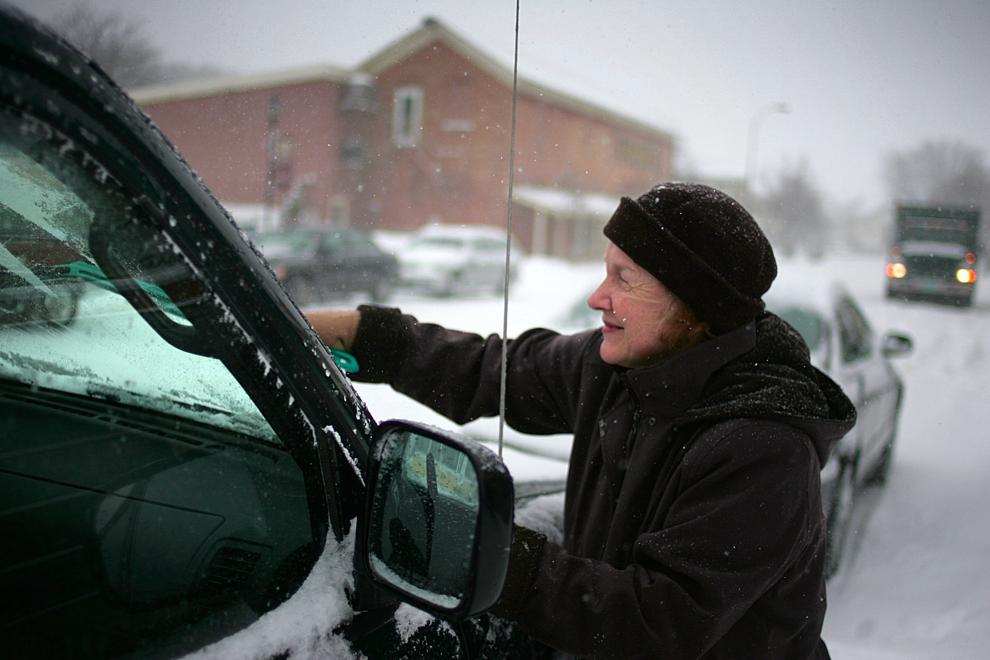 Blowing out, Feb. 7, 2008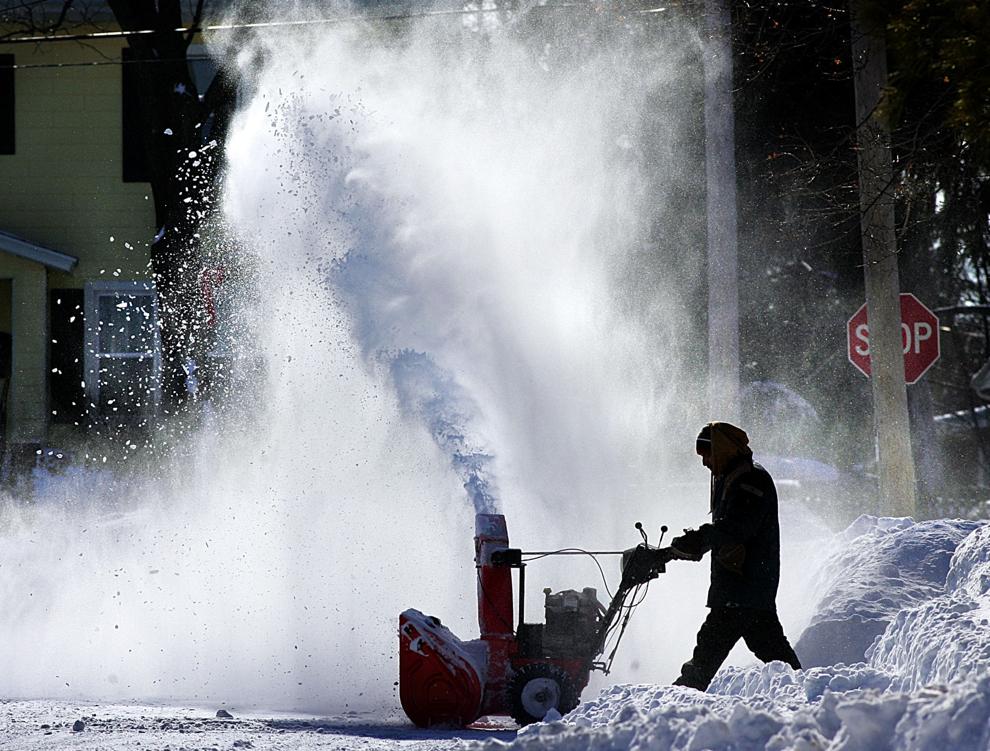 Feb. 7, 2008, front page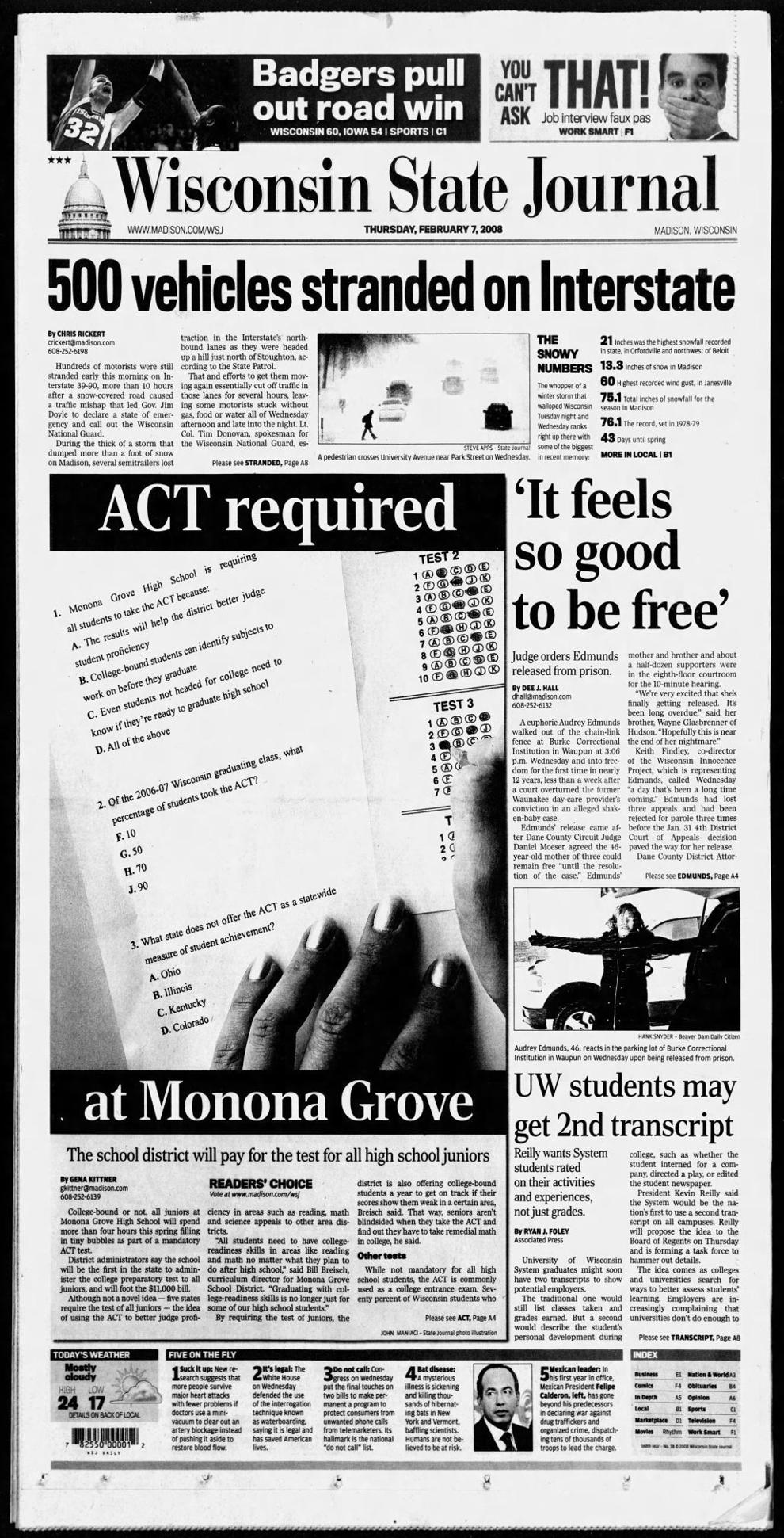 Local section from Feb. 7, 2008