There's a chance for strong thunderstorms Tuesday afternoon and evening for southern Wisconsin, but the threat of severe weather is low, according to forecasters.
Cloud to ground lightning and gusty winds are the main concerns in the expected scattered storms, with any threat for stronger storms contingent upon whether clouds clear out, National Weather Service lead forecaster Chris Stumpf said.
After a smattering of severe weather reports in the High Plains on Monday, forecasters say the threat for storms will move a bit farther to the east on Tuesday, targeting parts of the Midwest, before moving even farther east later this week, AccuWeather said.
The main threat with any storms will be torrential downpours, but any storms that become stronger also could feature strong winds and hail.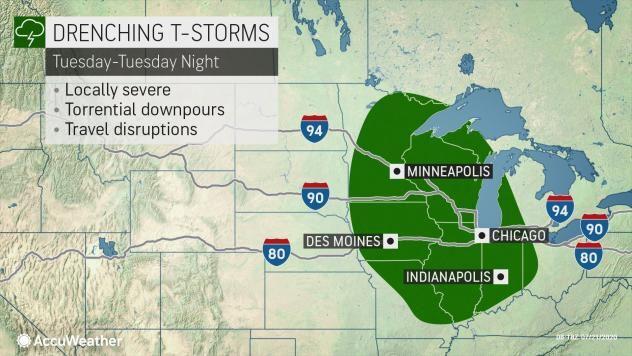 In Madison on Tuesday, there's a 60% chance for showers and storms, with possible rain totals of less than a tenth of an inch, except higher amounts possible in any storms that may develop, increasing clouds, a high near 81 and southeast winds at 5 to 10 miles per hour, the Weather Service said.
The chance for showers and storms continues at 60% overnight, mainly before midnight, again with possible rain totals of less than a tenth of an inch, except higher amounts possible in any storms that may develop, as the low falls to around 66.
Wednesday's forecast features partly sunny skies, a high near 79 and northwest winds at 5 to 10 mph.
After a low overnight Wednesday into Thursday around 62, Thursday should be mostly sunny, with a high near 80 and calm wind.
The Weather Service said chances for showers and storms return at 30% Friday after 1 p.m., 20% Saturday after 1 p.m., 30% Sunday and Sunday night, and 50% Monday.
Skies over Madison should be mostly sunny Friday through Sunday, and partly sunny Monday, with highs near 85, 89, 91 and 88, and lows Thursday night through Sunday night around 65, 71, 74 and 74.
27 Storm Track meteorologist Max Tsaparis forecasts a few afternoon showers and storms Tuesday, scattered evening and overnight showers and storms Wednesday, possible isolated storms Friday amd Saturday, and a possible few storms Sunday and Monday.
Tsaparis said highs for Madison Tuesday through Monday should be near 80, 82, 83, 86, 91, 91 and 90, and overnight lows around 65, 62, 64, 70, 74 and 72.
Monday's high in Madison was 79 at 12:07 p.m., 3 degrees below the normal high and 18 degrees below the record high of 97 for July 20, set in 1901, 1930 and 2011.
Monday's low in Madison was 63 at 11:59 p.m., 2 degrees below the normal low and 18 degrees above the record low of 45 for July 20, set in 1970.
No precipitation was recorded at the Dane County Regional Airport on Monday, leaving Madison's July total at 6.04 inches, 3.27 inches above normal. Madison's meteorological summer (June through August) precipitation total stayed at 11.11 inches, 3.8 inches above normal. The 2020 total stayed at 24.72 inches, 5.58 inches above normal.
Madison's record precipitation for July 20 is 2.53 inches in 1912.
---
From the archives: Deadly tornado leveled Barneveld in 1984
From the archives: Deadly tornado leveled Barneveld in 1984
Barneveld aerial, 1984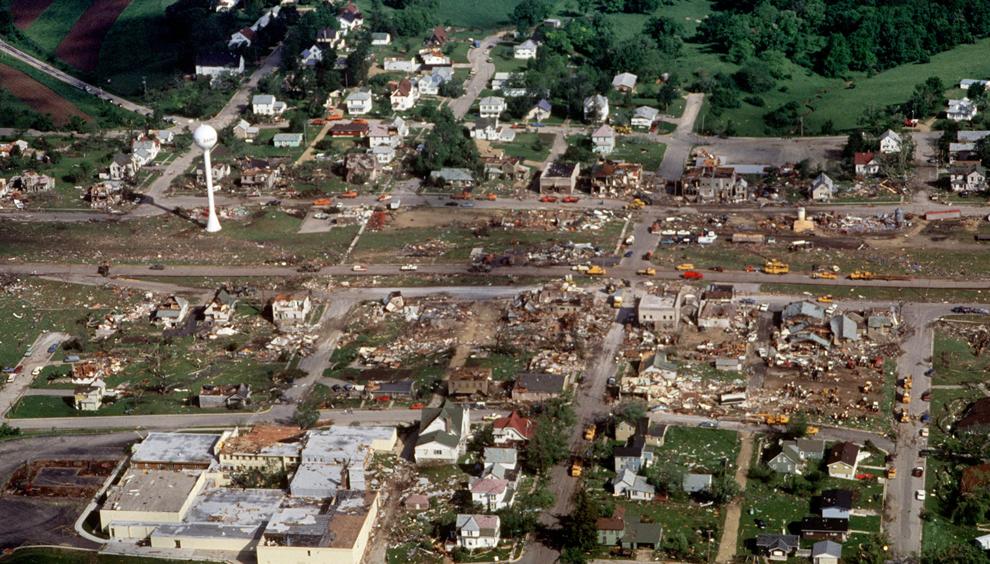 Barneveld car lot, 1984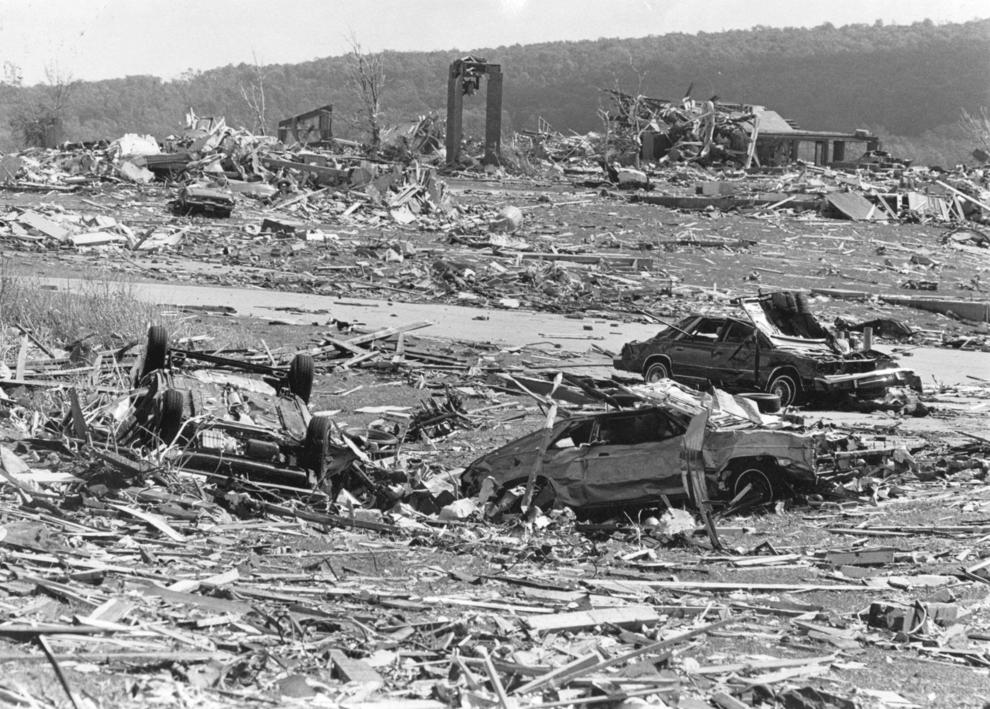 Lutheran church in Barneveld, 1984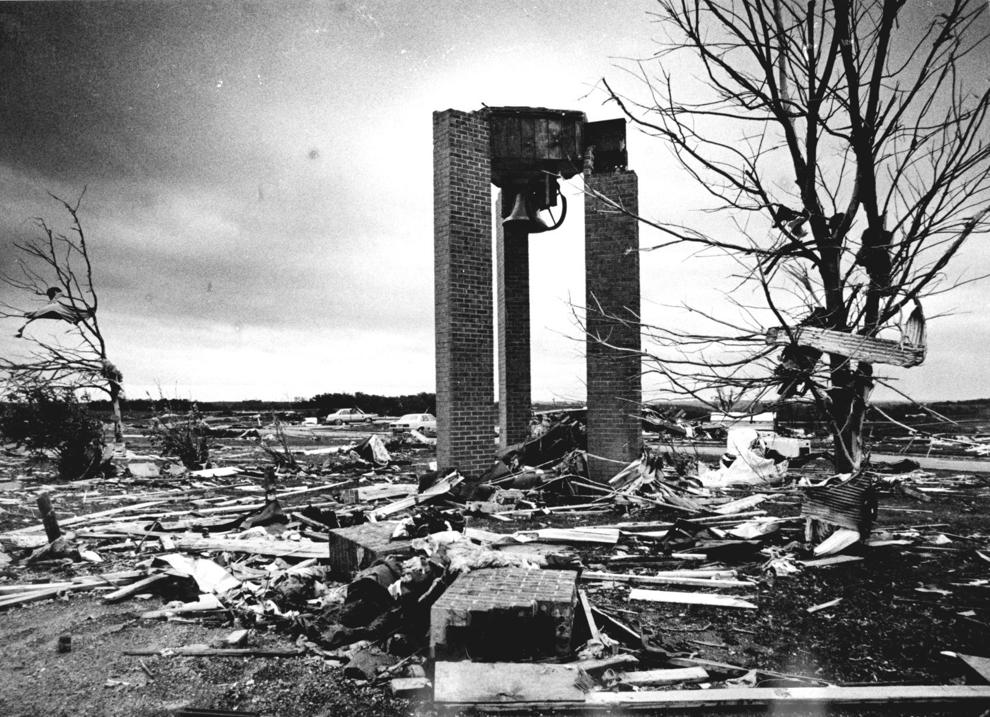 Barneveld tornado wreckage, 1984
Barneveld tornado, view of downtown, 1984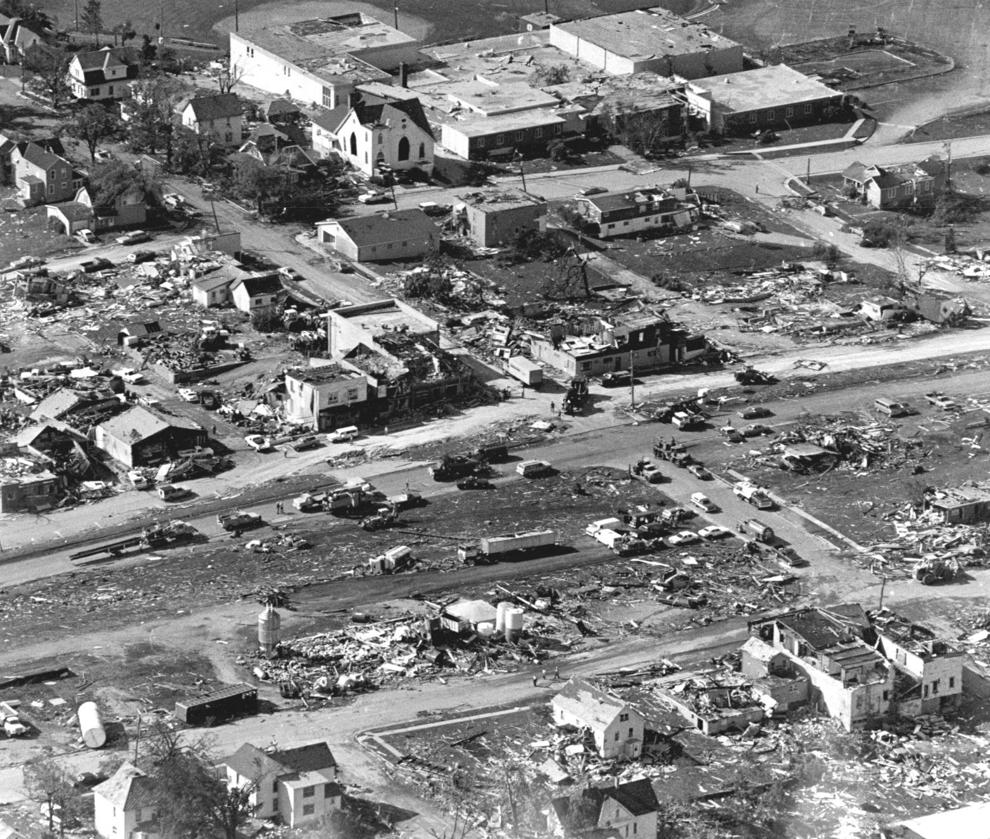 Barneveld aftermath, 1984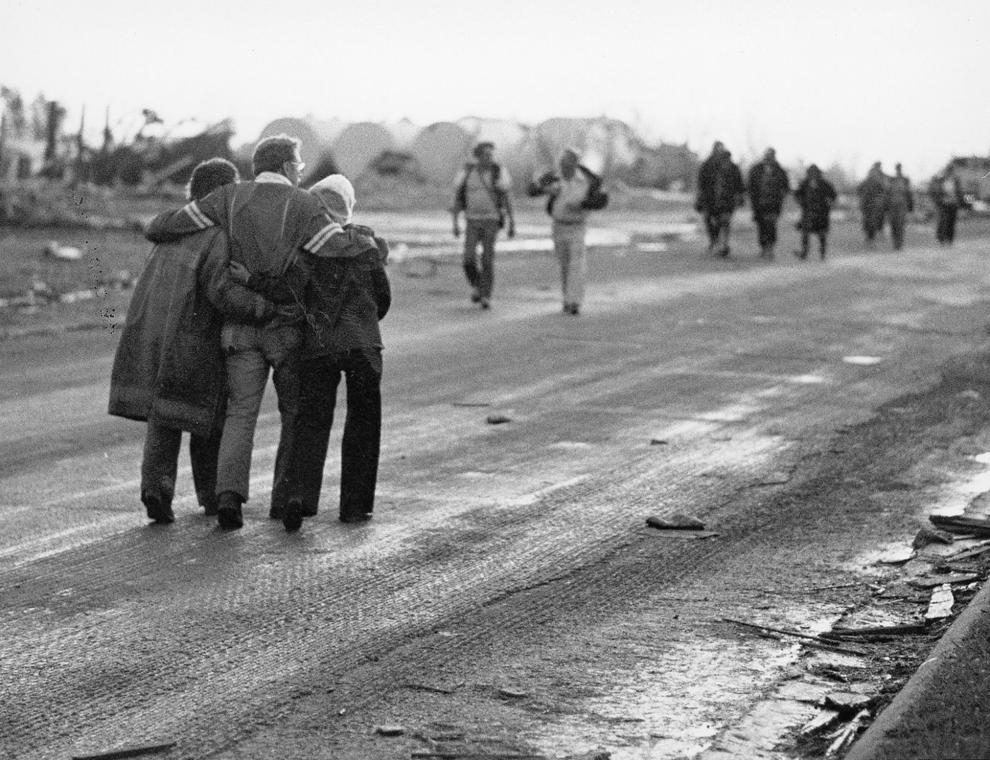 Barneveld tornado rescue, 1984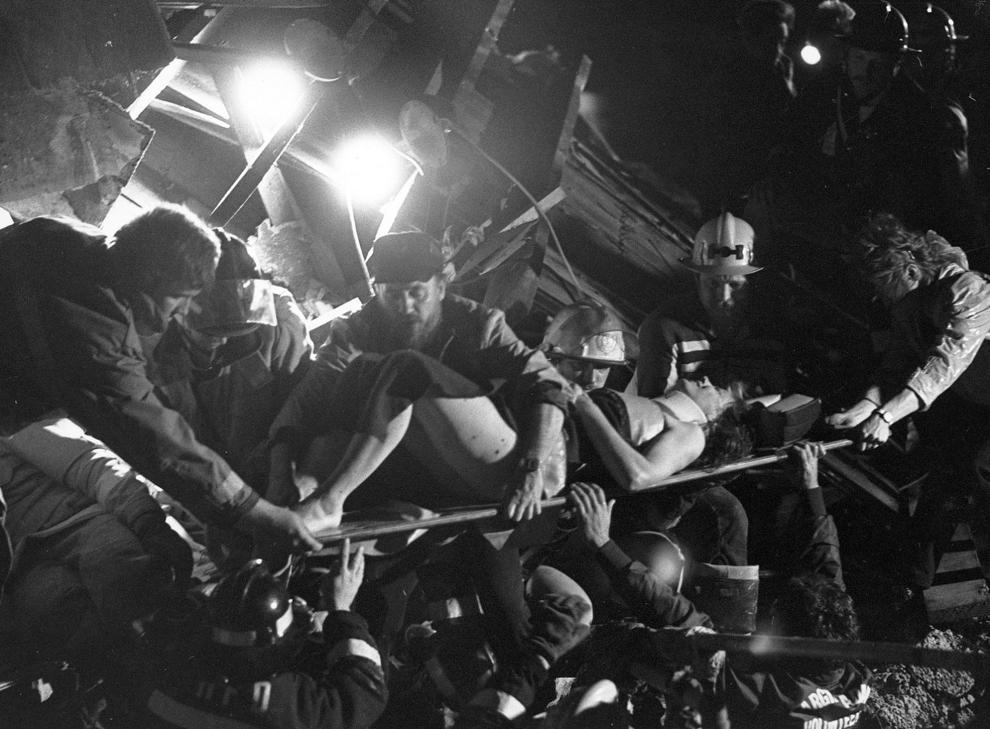 Barneveld tornado devastation, 1984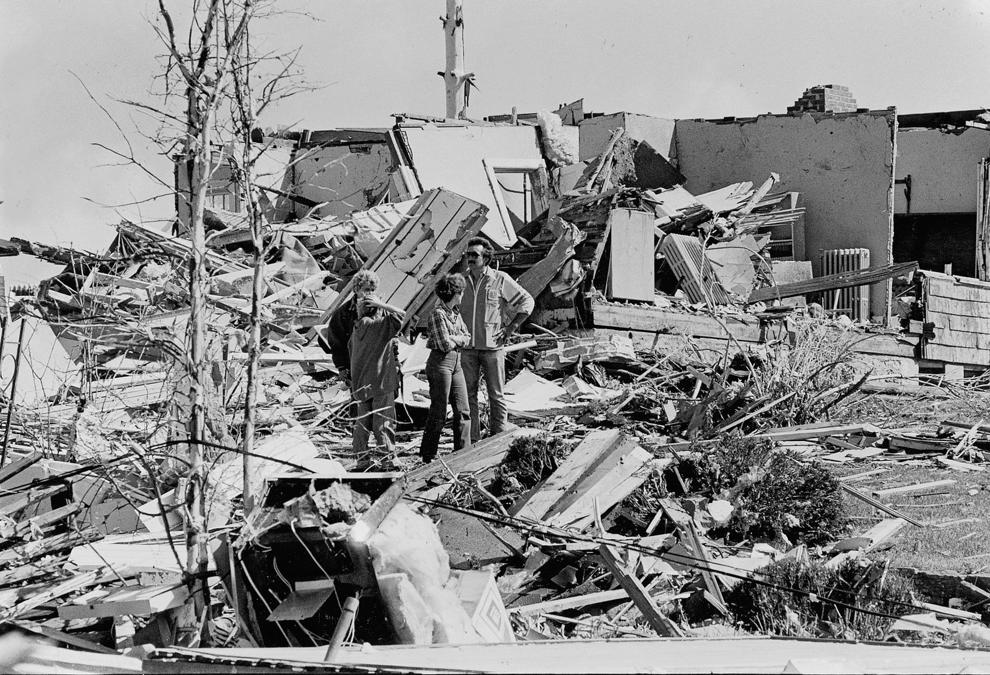 Barneveld tornado, 1984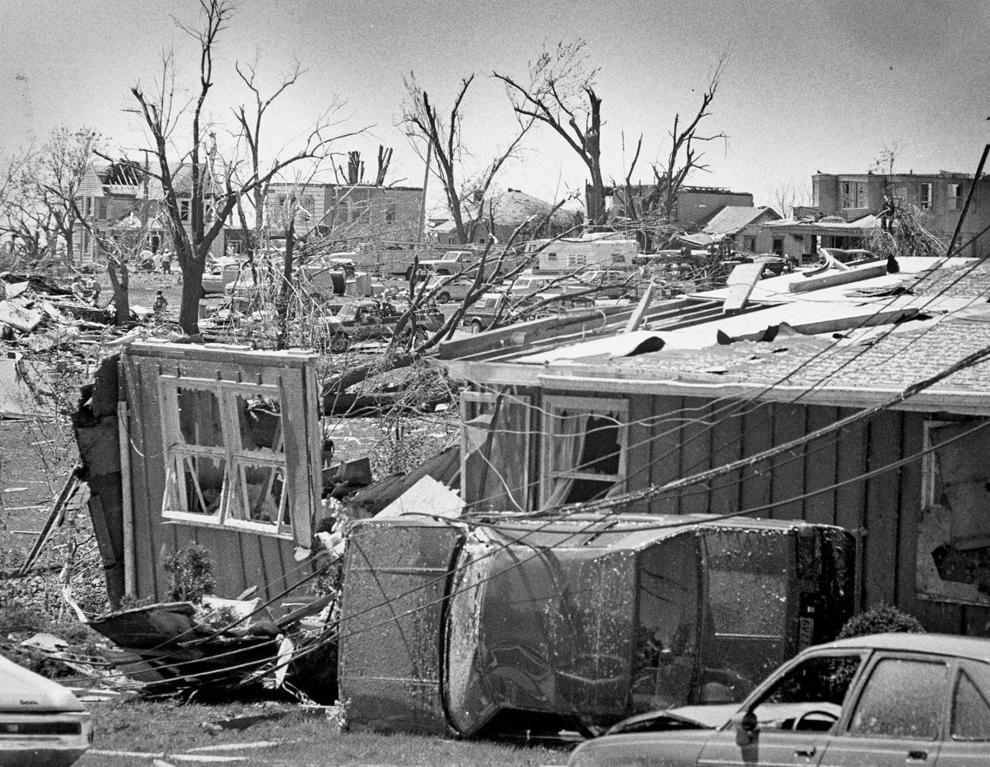 Barneveld power line, 1984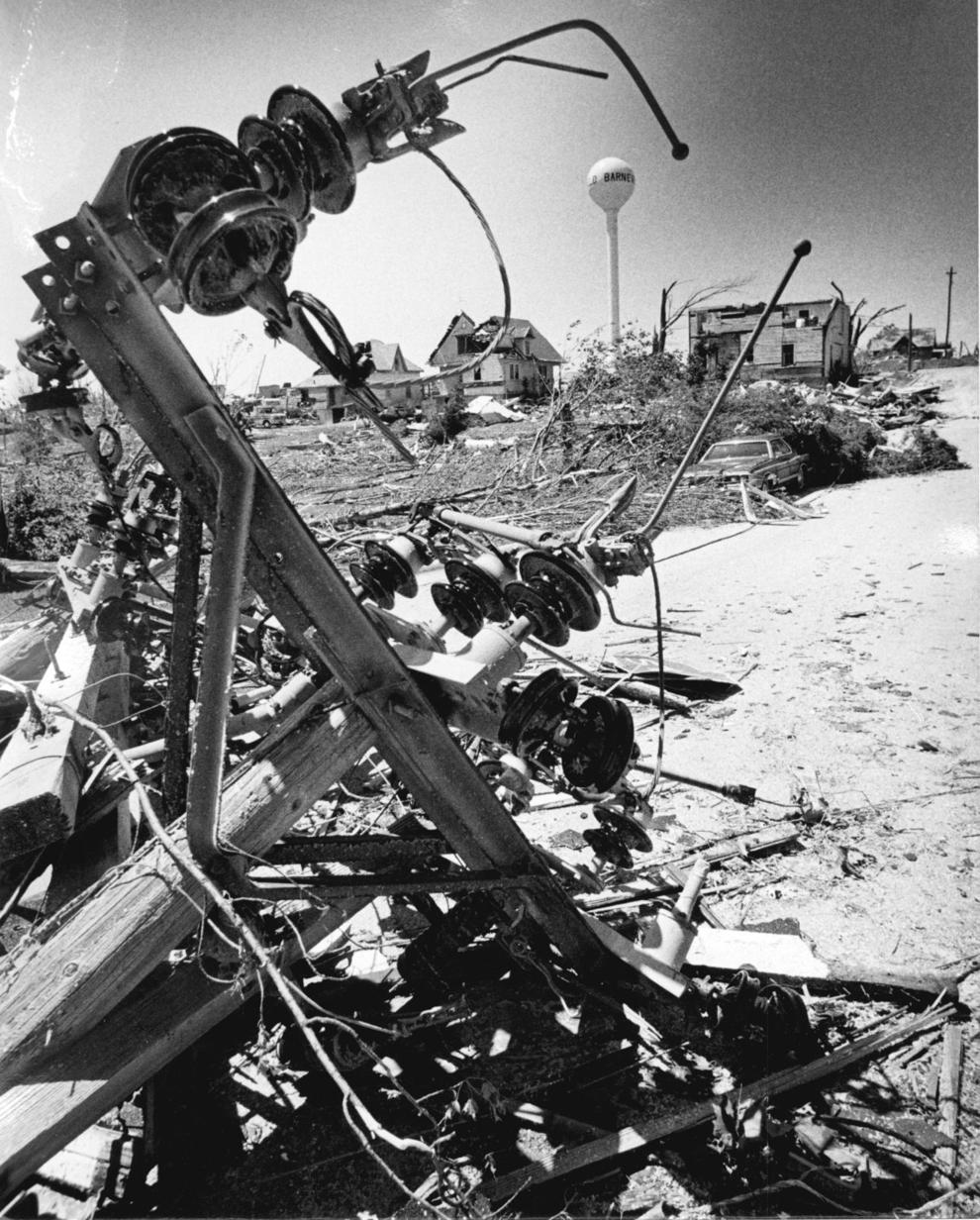 Barneveld aerial view, 1984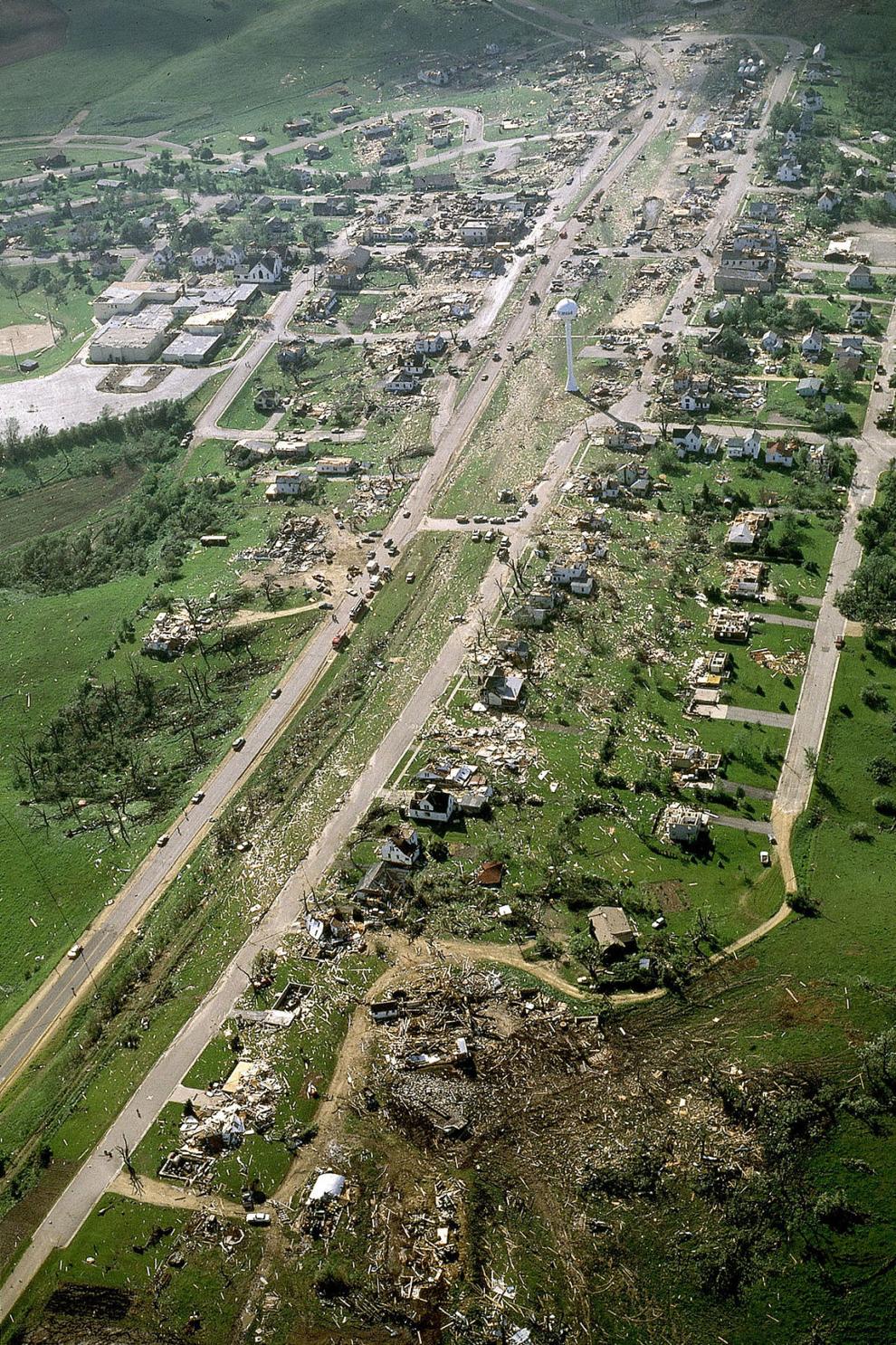 Barneveld damage, 1984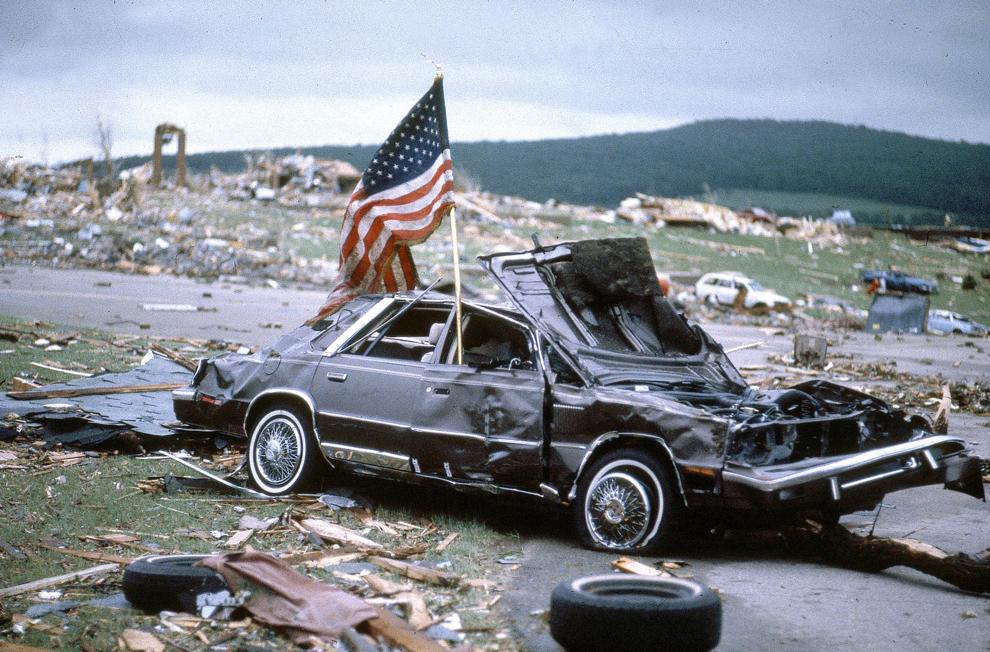 Barneveld tornado aerial, 1984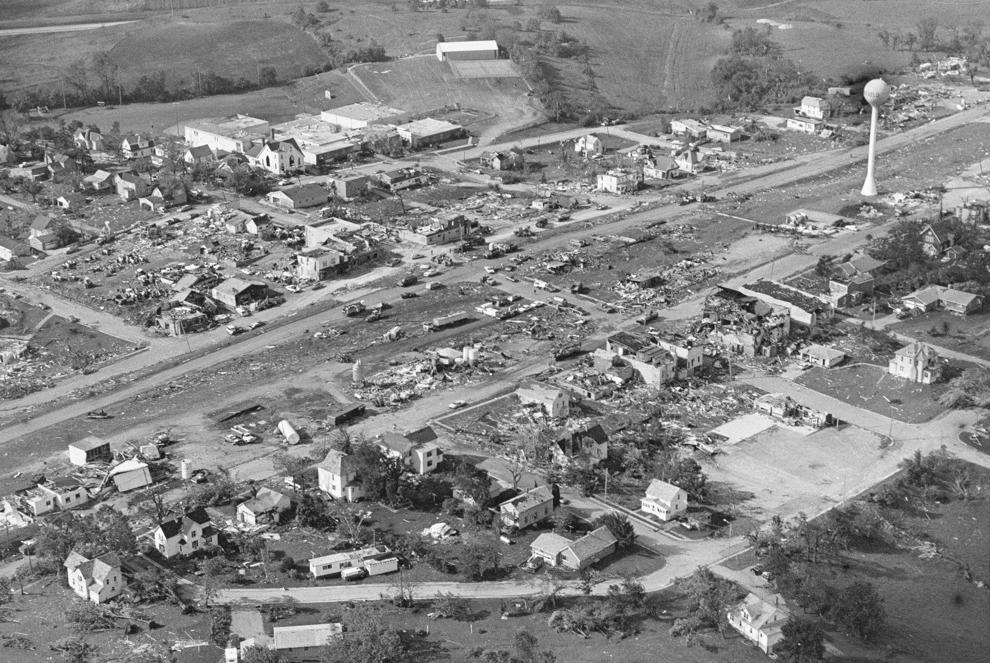 Barneveld town meeting, 1984
Arneson home, 1984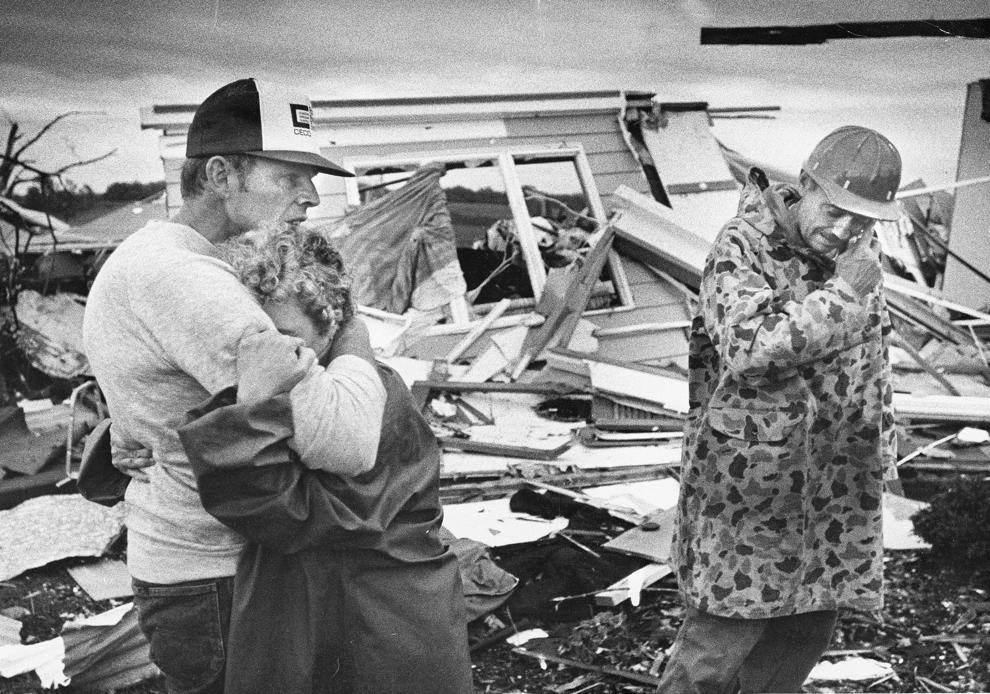 Sweep through town, 1984