The biggest snowstorm in Madison this winter snarled traffic and caused an avalanche of school and business closings, event cancellations and a mountain of parking problems.
But the snow also brought happiness to cross-country skiers and snowmobilers, finally able to test their skills on area trails that had been closed for most of the winter.
Snow totals in the 5- to 6-inch range were common across southern counties in Wisconsin, while areas to the north had less snow to contend with and residents in Illinois had deeper snow to dig out from.
Five inches of snow fell at the Dane County Regional Airport, the most snow in one storm this winter, eclipsing the 4.5-inch record snowfall that fell on Jan. 15.
Fitchburg, Edgerton, Sun Prairie and Mazomanie had 6 inches of snow, while 7 inches fell at Fort Atkinson and 3.5 inches in Baraboo, according to National Weather Service observers.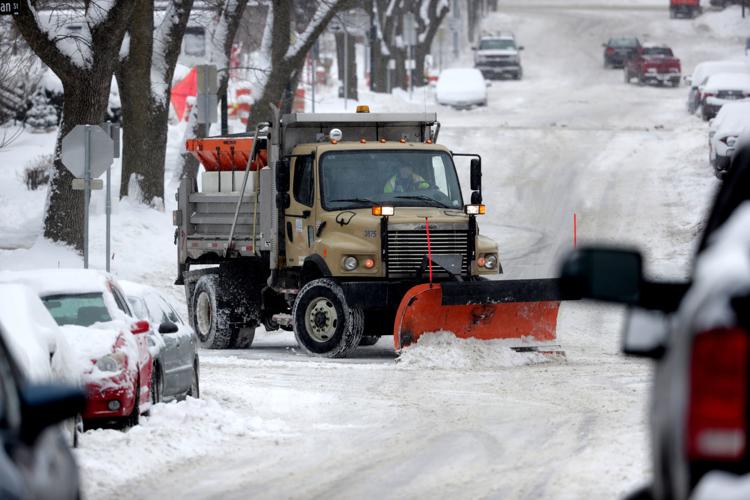 The Chicago suburb of Northbrook, Illinois, recorded 8.4 inches of snow, while Kenosha and Belvidere, east of Rockford, got 9 inches.
The storm was blamed for two deaths in the Midwest. A man in his 60s in Naperville, another Chicago suburb, died of a heart attack he had while shoveling snow in the morning. Another man was killed in a crash on Highway 23 near Flint, Michigan, when a semi truck rear-ended a car stopped in traffic.
About a dozen flights were canceled at the Dane County Regional Airport on Friday morning, those going to or from Chicago and Detroit.
Seventy public school districts shut down for the day, along with several dozen private schools across south-central and southwestern Wisconsin.
UW-Madison stayed open, as did Madison Area Technical College and Edgewood College.
A snow emergency declared in Madison on Friday morning went into effect Friday night and will continue Saturday night, with hundreds of on-street parkers, especially Downtown and on the Isthmus, scrambling to find parking.
The Streets Division, trying to plow the narrow streets in the central city, put the onus on drivers to get off certain blocks, and said cars in violation of the alternate-side parking rule will be ticketed and towed.
Those streets include all of Franklin, Hancock, East Mifflin, East Dayton and West Doty Streets and North Blair Street.
A full list of streets subject to towing in the snow emergency zone is available online at madison.com.
As a reminder, street parkers should park on the odd house-numbered side of the street Saturday night, because Sunday is Feb. 11, an odd-numbered day, and the parking rule is enforced from 1 a.m. to 7 a.m.
A full-scale plowing operation that started Friday morning will continue in Madison on Saturday, with crews clearing the sides of the streets that had been used for parking Friday night.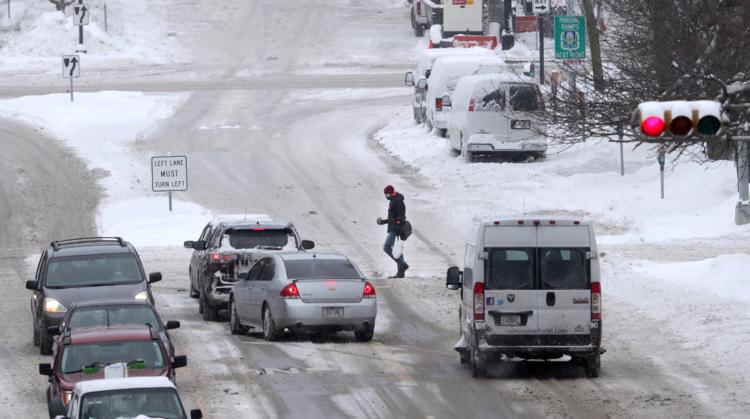 It's easier for plows to clear streets if there are no vehicles on the streets, even if legally parked, so the Streets Division is urging residents to try to keep off streets until the snow can be plowed back onto the terrace.
The city has some free parking space available in city owned ramps and at Brittingham Park; details are online.
Snowmobile riders finally got a chance to rev their engines Friday in Dane County as the 500 miles of trails in the county opened for the first time, and cross-country skiing was on the minds of hundreds of area skiers, hitting the trails in Elver Park and on the Odana Hills and Yahara Hills golf courses.
For those who are not big fans of snow, the forecast for Madison from the National Weather Service has no snow Sunday through Wednesday, with a chance for snow on Thursday.
Temperatures are expected to climb slowly during the next seven days, getting into the low 30s by mid-week.
---
The Associated Press contributed to this report.