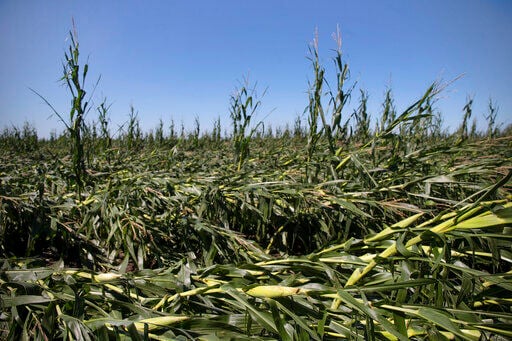 Q: What were the significant U.S. weather events of summer 2020?
A: Meteorologists consider summer to be the three-month period of June through August, and 2020 had some interesting and significant weather events.
Certainly, first on the list is the fire weather in the West. Colorado had its largest fire on record, the Pine Gulch fire, and California has to date the second-, third- and fourth-largest fires in its state history. Wildfires in the West continue to burn into autumn.
Record heat impacted many locations across the West, Southeast and Northeast. The average temperature for the Lower 48 for August 2020 was 2.2 degrees above average, ranking it the fourth warmest in the historical record. This marked the 428th consecutive month with temperatures above the 20th-century average. Wisconsin's average summertime temperatures were 1 to 2 degrees above normal across the state.
Below-average precipitation was observed across much of the West, Rockies, Deep South, and from portions of the central Plains to the Northeast. Precipitation across Wisconsin was slightly above normal, with the largest departures from normal in northeastern Wisconsin.
Hurricane Laura made landfall in southwest Louisiana on Aug. 27 as a Category 4 storm with 150 mph winds. Another high-wind event, a derecho, raced across 700 miles from Iowa to Ohio with reports of winds of more than 100 mph. That Aug. 10 storm caused significant damage to crops and infrastructure across the central US.
Wisconsin had 17 tornadoes during this summer, spread over six days. There were no deaths associated with the tornadoes.
Steve Ackerman and Jonathan Martin, professors in the UW-Madison department of atmospheric and oceanic sciences, are guests on WHA radio (970 AM) at 11:45 a.m. the last Monday of each month. Send them your questions at stevea@ssec.wisc.edu or jemarti1@wisc.edu.
Local Weather
Get the daily forecast and severe weather alerts in your inbox!