A snowstorm Thursday ushered in bitterly cold weather for Wisconsin that will stick around for a week or more, and get worse before it gets better, according to forecasters.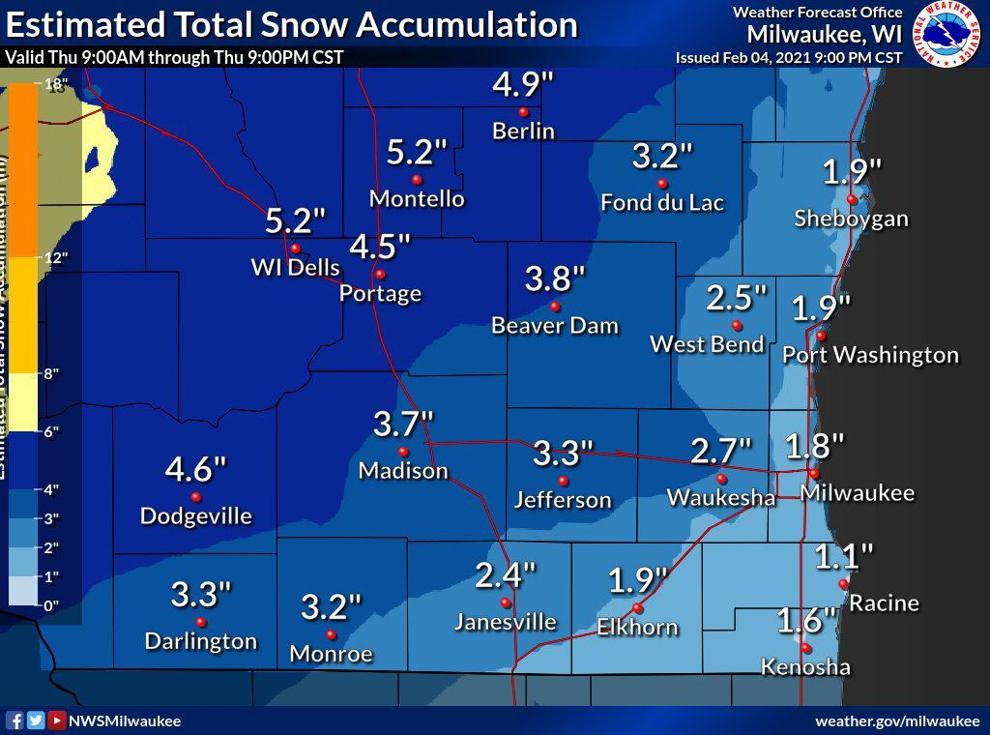 A winter weather advisory continues until noon for roughly the eastern half of Wisconsin due to lingering blowing and drifting snow and continued poor road conditions, as west winds gust to 30 to 35 miles per hour, the National Weather Service said.
The coming frigid weather will be the coldest stretch of what has been a mild fall and winter, and lead to heavy lake effect snow on the eastern sides of the Great Lakes, AccuWeather said.
"The press of Arctic air will coincide with a large southward lunge of the jet stream associated with a break-off lobe of the polar vortex and should give the frigid weather a free ride into much of the Central states starting late this week," AccuWeather senior meteorologist Brett Anderson explained, adding, "Reinforcing waves of cold air will arrive through at least the first part of next week."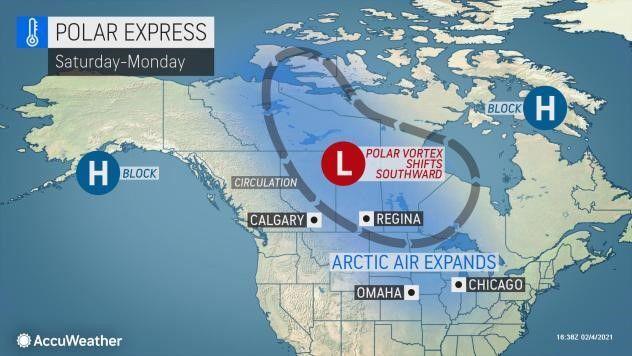 There also could be several storms, but it appears most will track far enough to the south to spare Wisconsin from any significant accumulations, according to AccuWeather.
"Through mid-February, the persistent cold and rounds of snow will finally make it feel like the dead of winter," AccuWeather Senior Meteorologist Alex Sosnowski said.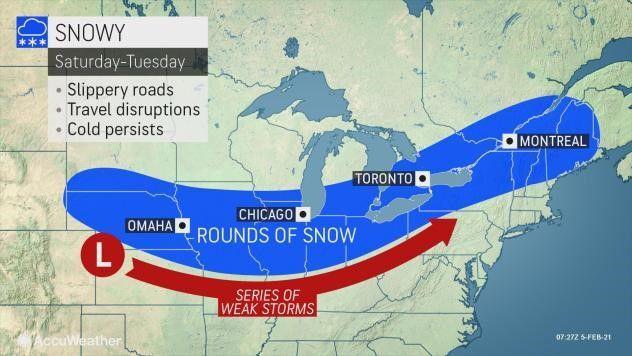 In Madison on Friday, look for areas of blowing snow, cloudy skies, a high near 11 and west winds at 15 to 20 mph and gusting to 30 mph producing wind chill values of 15 below to 10 below, the Weather Service said.
After an overnight low around 1 below, with wind chills of 15 below to 10 below, Saturday's forecast features a 20% chance for snow after noon, partly sunny skies, a high near 8 and west winds around 10 mph, producing wind chills of 15 below to 5 below.
Overnight Saturday into Sunday will be the bottom of the cold with a low around 13 below and wind chills of 30 below to 20 below.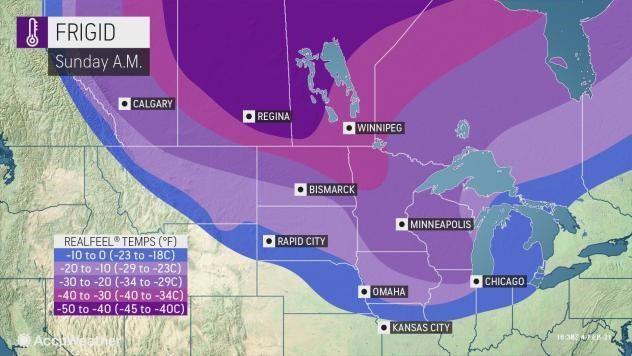 But it won't get much warmer in the days that follow, with a 20% chance for snow Sunday night, and a 30% chance for snow, mainly after noon and before midnight on Monday.
Skies over Madison should be mostly sunny Sunday, mostly cloudy Monday, and mostly sunny Tuesday and Wednesday, and partly sunny Thursday, with highs near 3, 7, 7, 8 and 7, and lows Sunday night through Wednesday night around 7 below, 7 below, 8 below and 8 below.
27 Storm Track meteorologist Max Tsaparis forecasts blowing snow on Friday, a few late-day flurries possible Saturday, a few flurries or a little light snow possible Sunday night, and a little light snow possible Monday.
Tsaparis said highs for Madison Friday through Thursday should be near 11, 8, 2, 6, 8, 8 and 5, and overnight lows around 3 below, 13 below, 9 below, 6 below, 7 below, 11 below and 13 below.
Thursday's high in Madison was 32 at 5:20 p.m., 4 degrees above the normal high and 23 degrees below the record high of 55 for Feb. 4, set in 1890.
Thursday's low in Madison was 15 at 11:59 p.m., 3 degrees above the normal low and 38 degrees above the record low of 23 below for Feb. 4, set in 1965.
Officially, 0.33 inches of precipitation was recorded at the Dane County Regional Airport on Thursday, boosting Madison's February total to 0.33 inches, 0.16 inches above normal. The meteorological winter (December through February) precipitation total (rain plus snow converted to liquid) rose to 2.73 inches, 0.41 inches below normal. Madison's 2021 precipitation total rose to 1.6 inches, 0.2 inches above normal.
Madison's record precipitation for Feb. 4 is 1.47 inches in 1986.
The 3.5 inches of snow on Thursday boosted Madison's February total to 3.5 inches, 1.8 inches above normal. For meteorological winter, Madison has received 34 inches, 5.9 inches above normal. For the snow season (since July 1), Madison has received 36.3 inches, 4.1 inches above normal.
Madison's record snowfall for Feb. 4 is 6 inches in 2003.
Madison's official snow depth is 10 inches.
---
Photos: Recalling Madison's snowiest-ever winter in 2007-08
Photos: Recalling Madison's snowiest-ever winter in 2007-08
First major storm, Dec. 1, 2007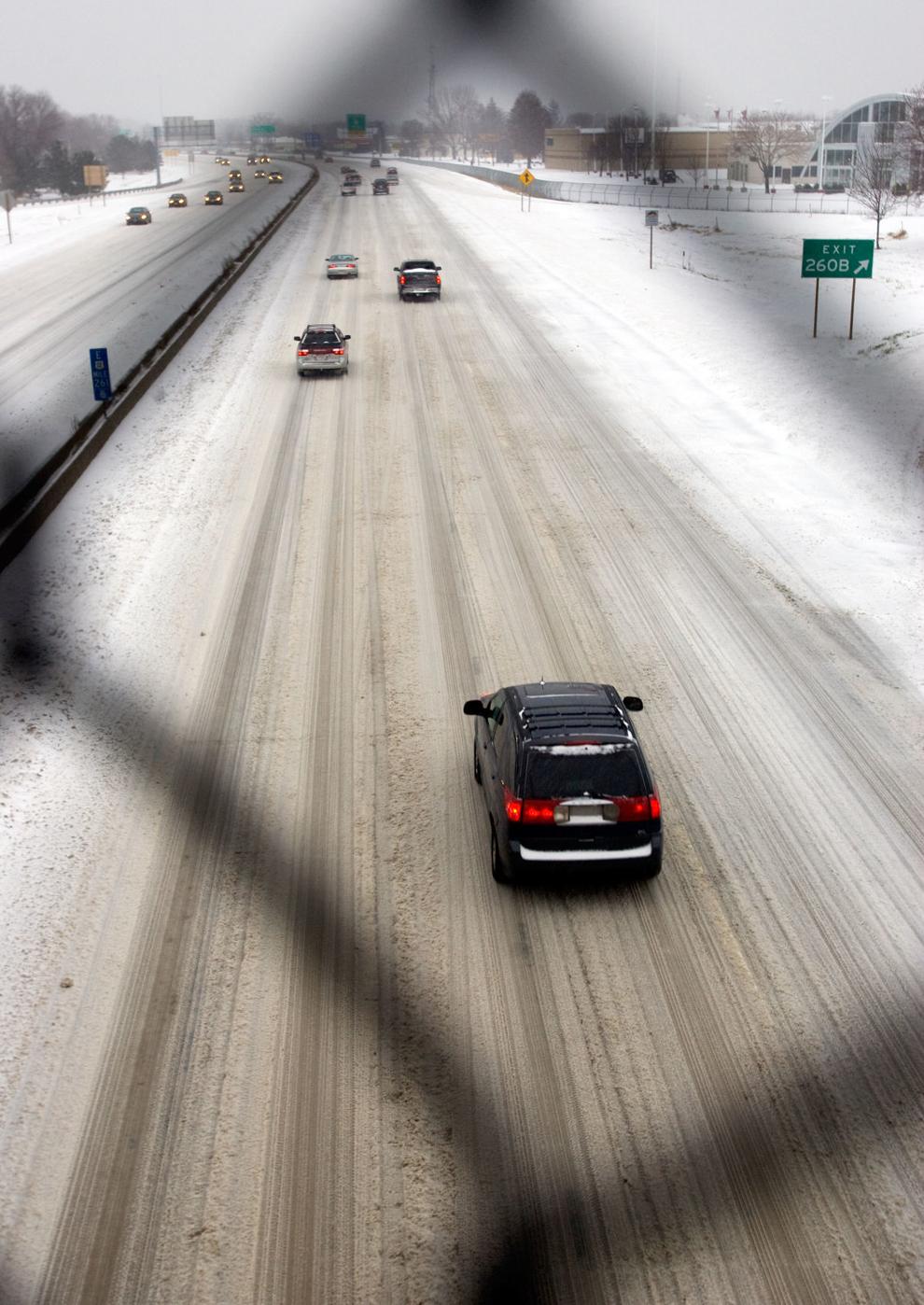 Traffic problems, Dec. 1, 2007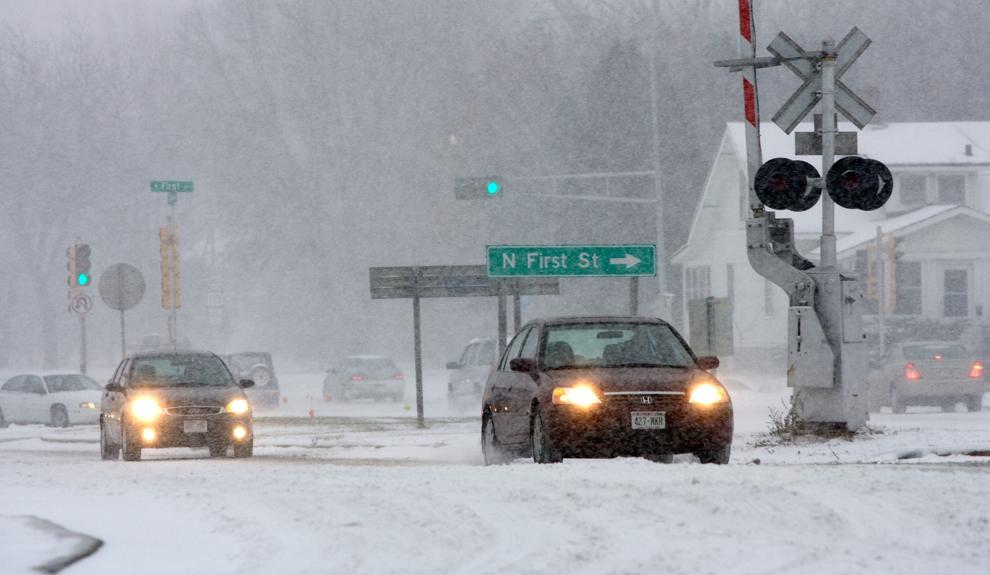 Plow at work, Dec. 1, 2007
Breaking up snow, Dec. 3, 2007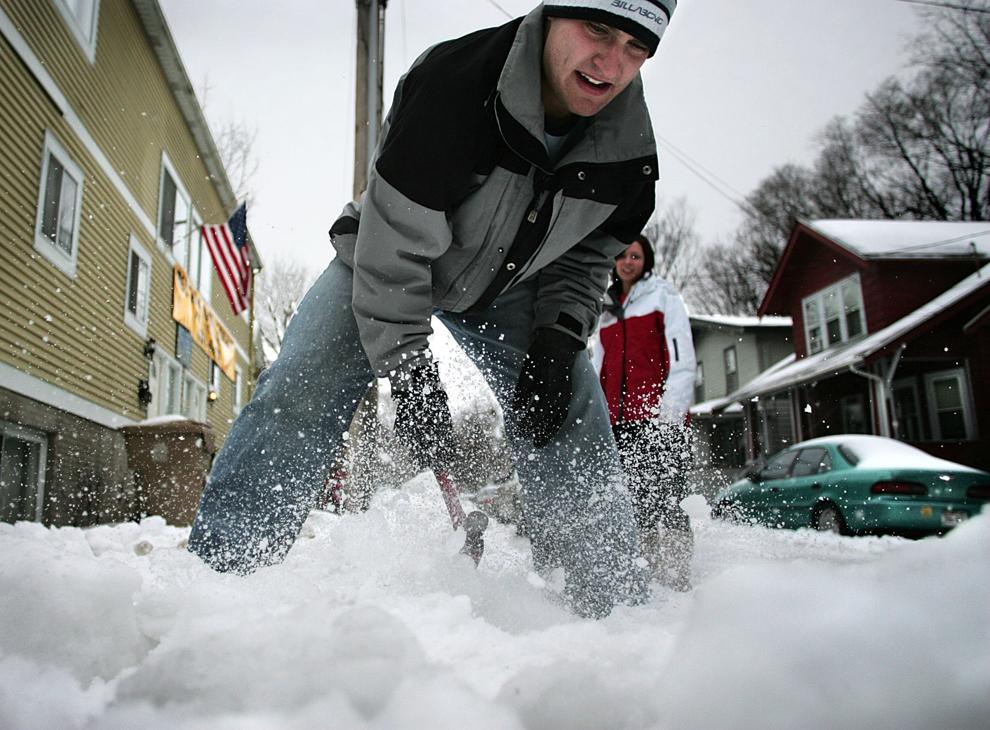 Spreading salt, Dec. 3, 2007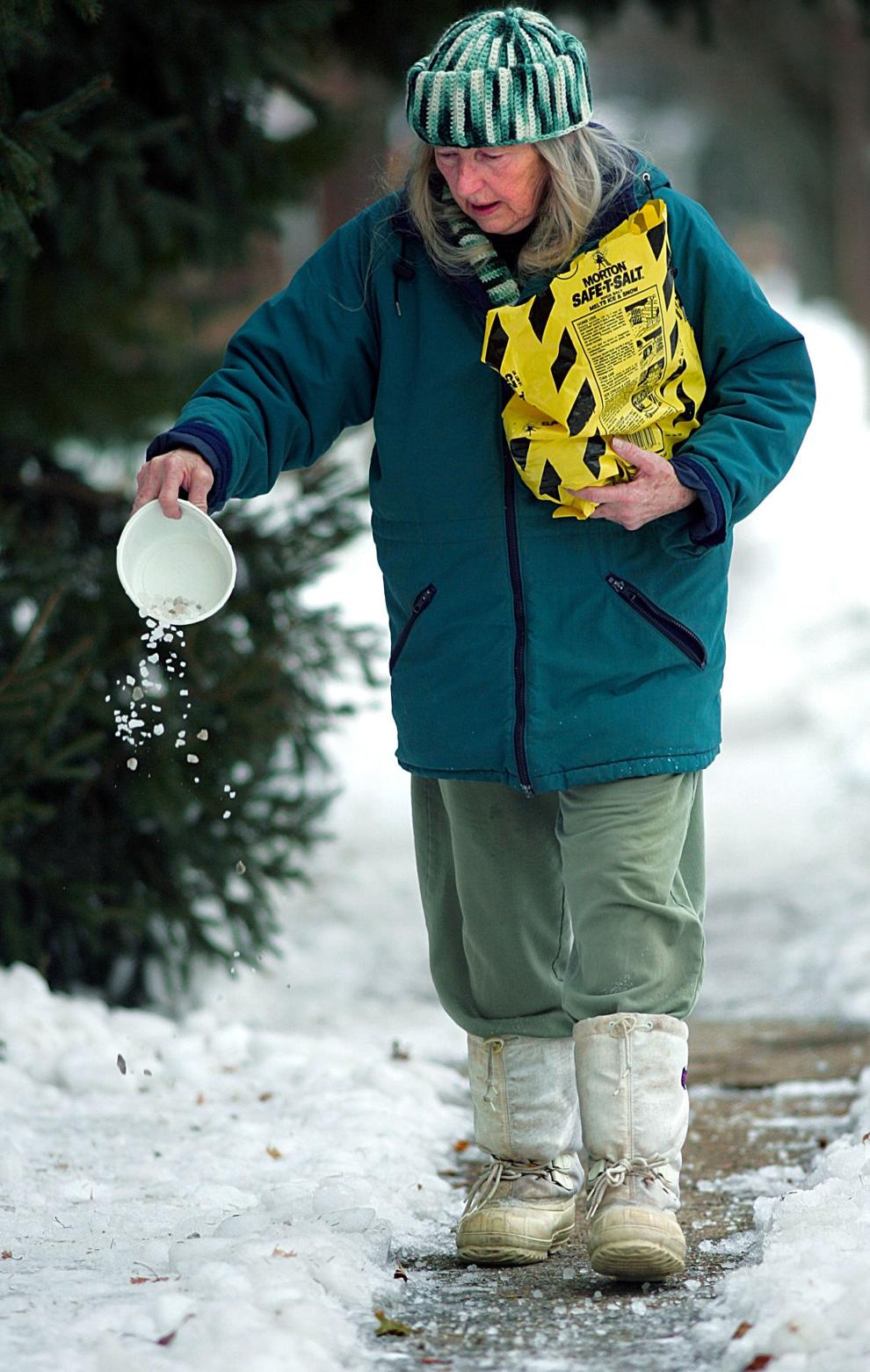 Icy cycling, Dec. 3, 2007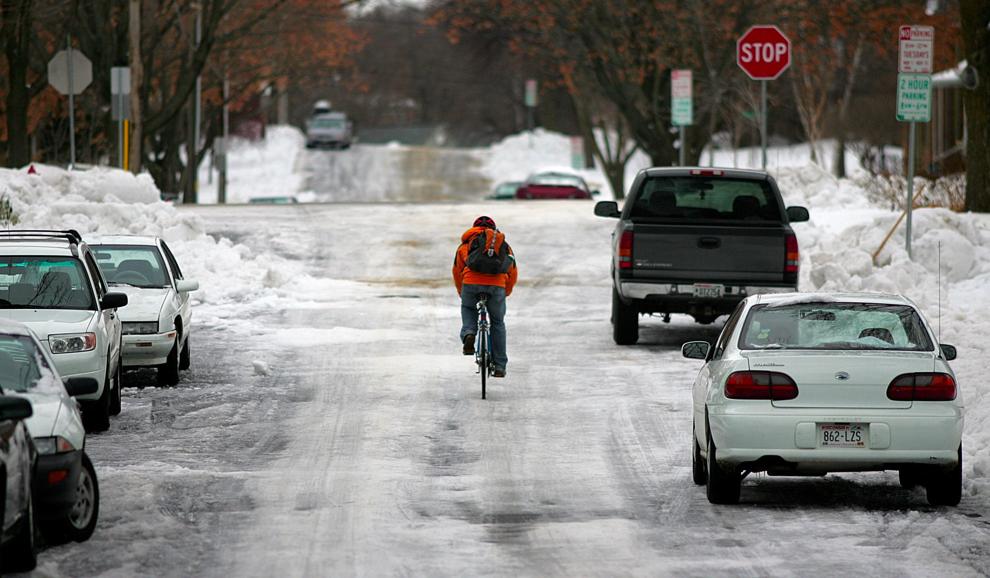 Buried cars, Dec. 5, 2007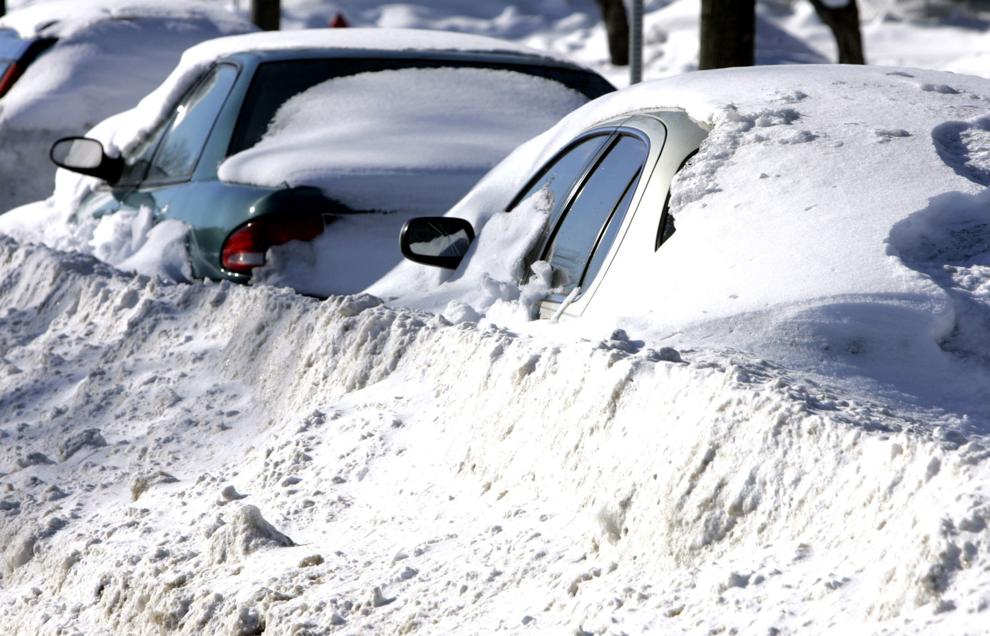 Enthused about snow, Dec. 5, 2007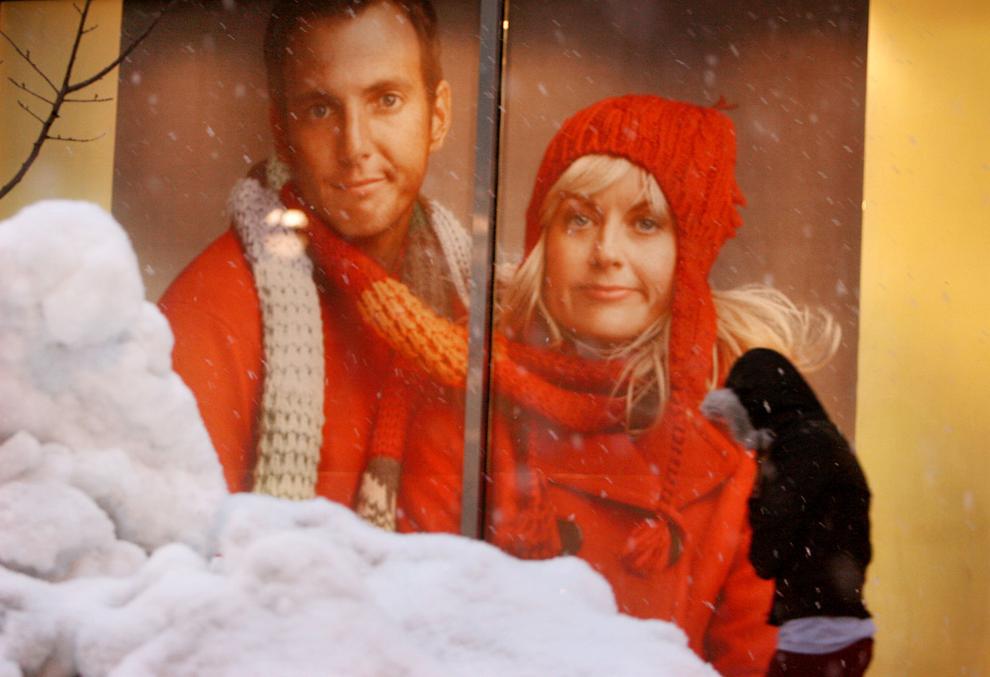 Capitol snow, Dec. 11, 2007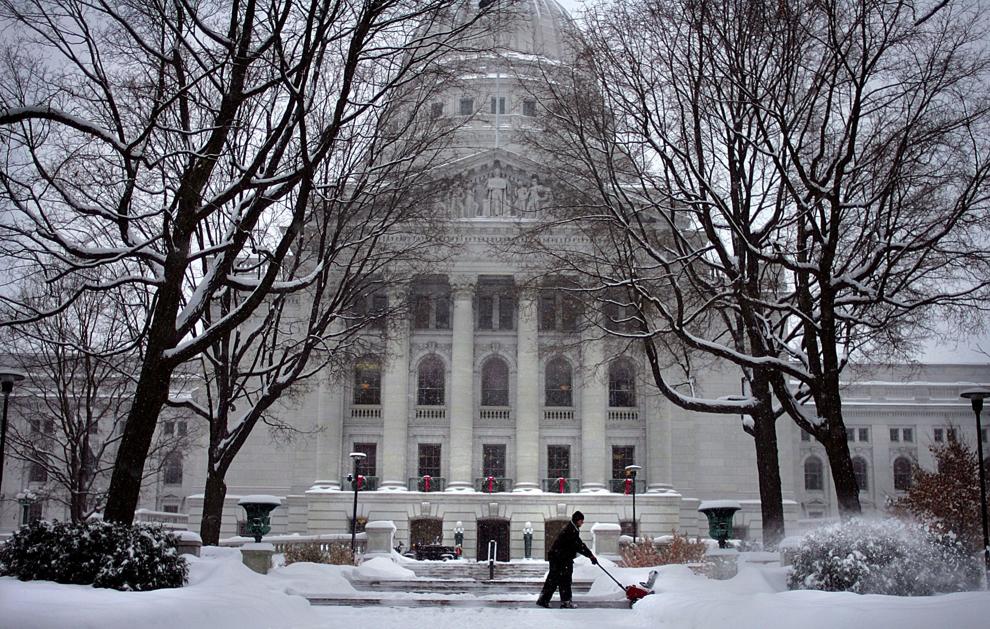 Snarling traffic, Dec. 11, 2007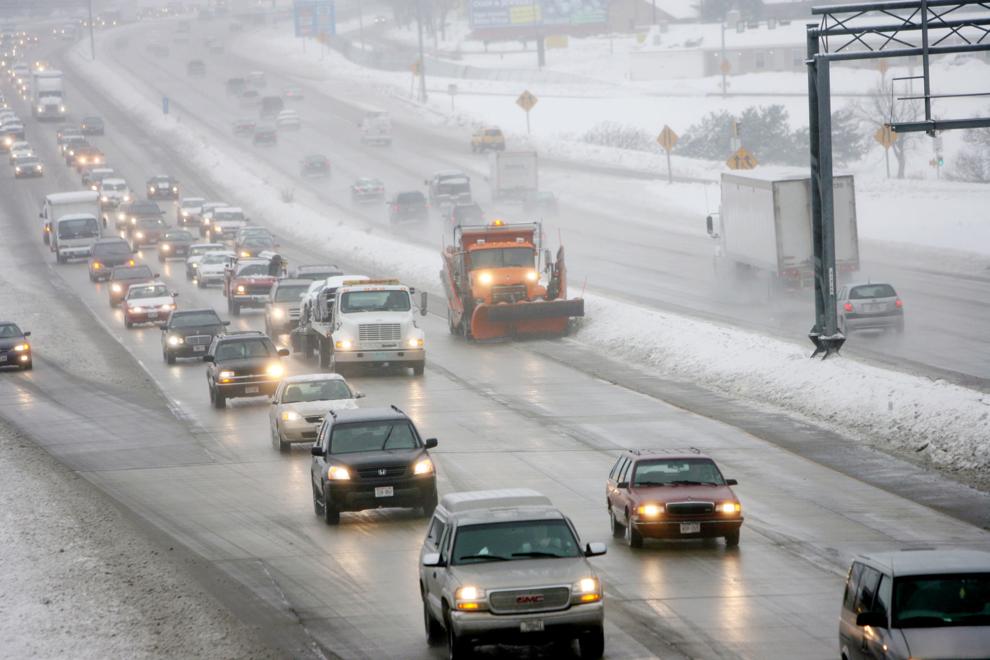 Snow and then tickets, Dec. 13, 2007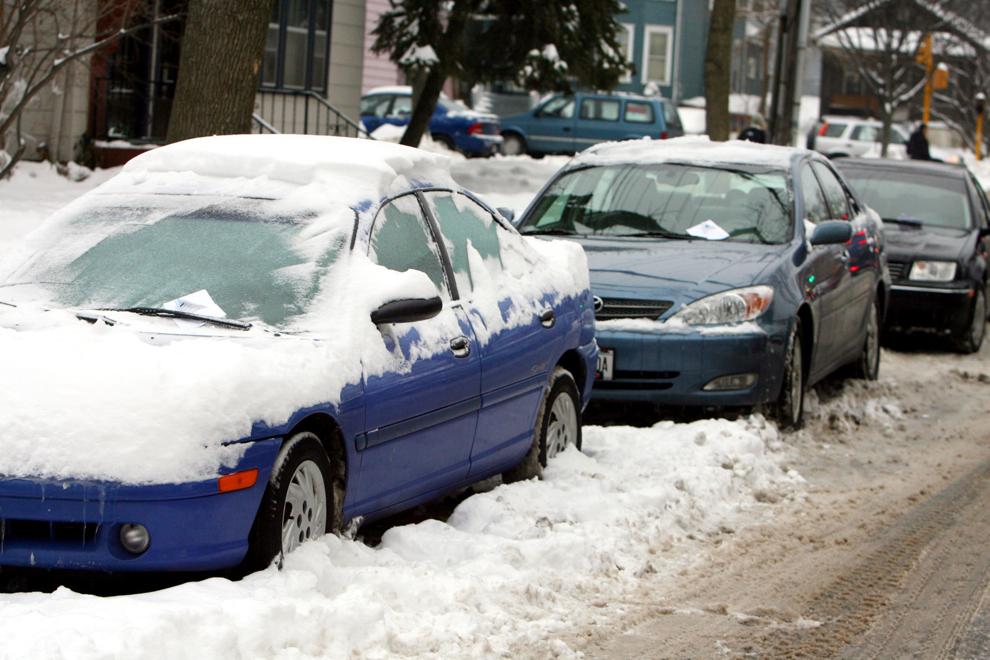 Chopping technique, Dec. 13, 2007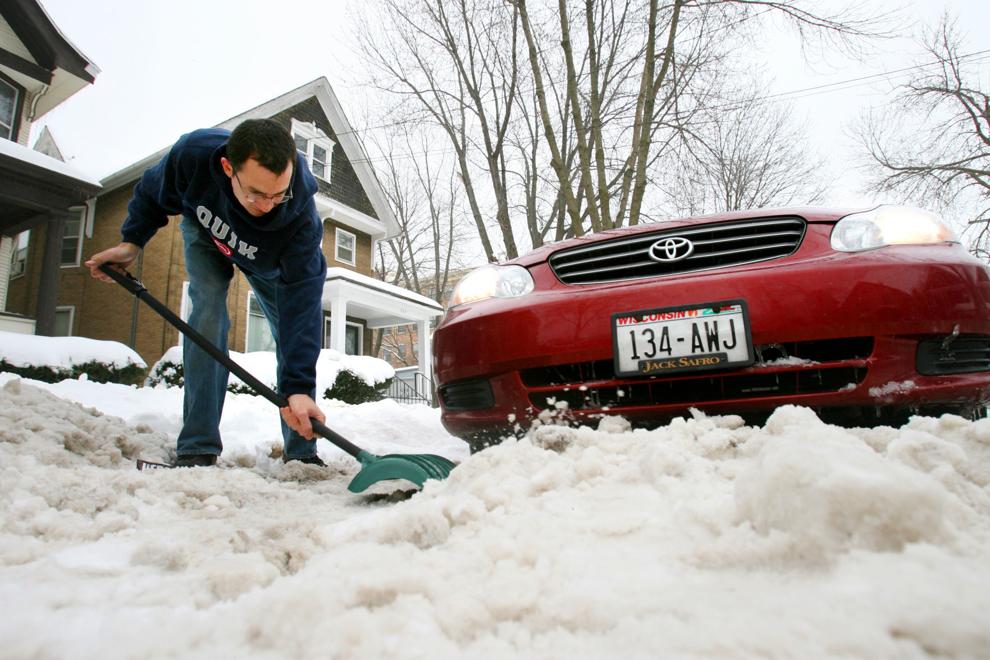 Winter weather, Dec. 23, 2007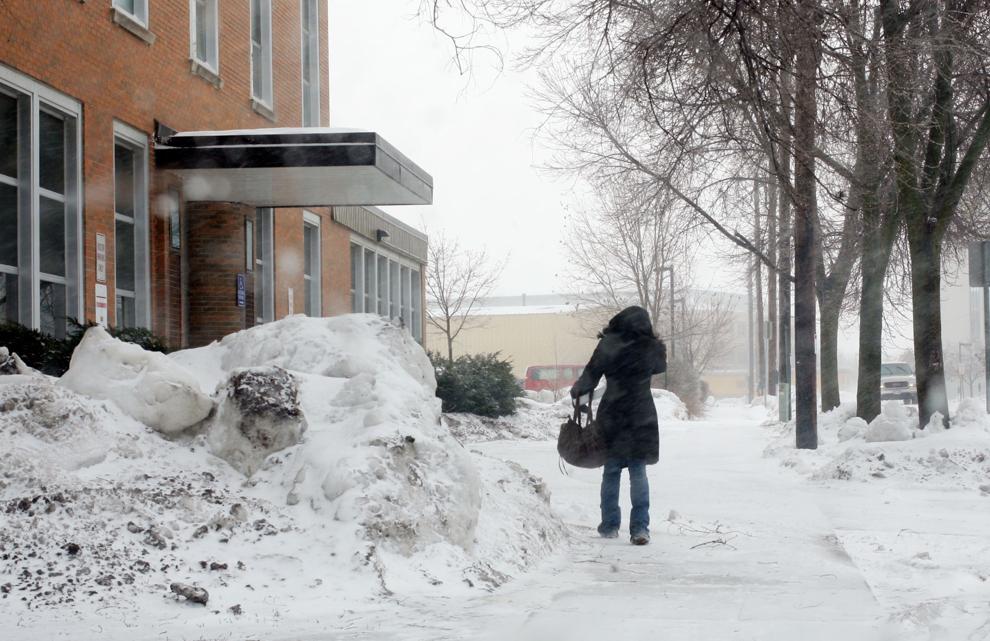 Elver Park slide, Dec. 25, 2007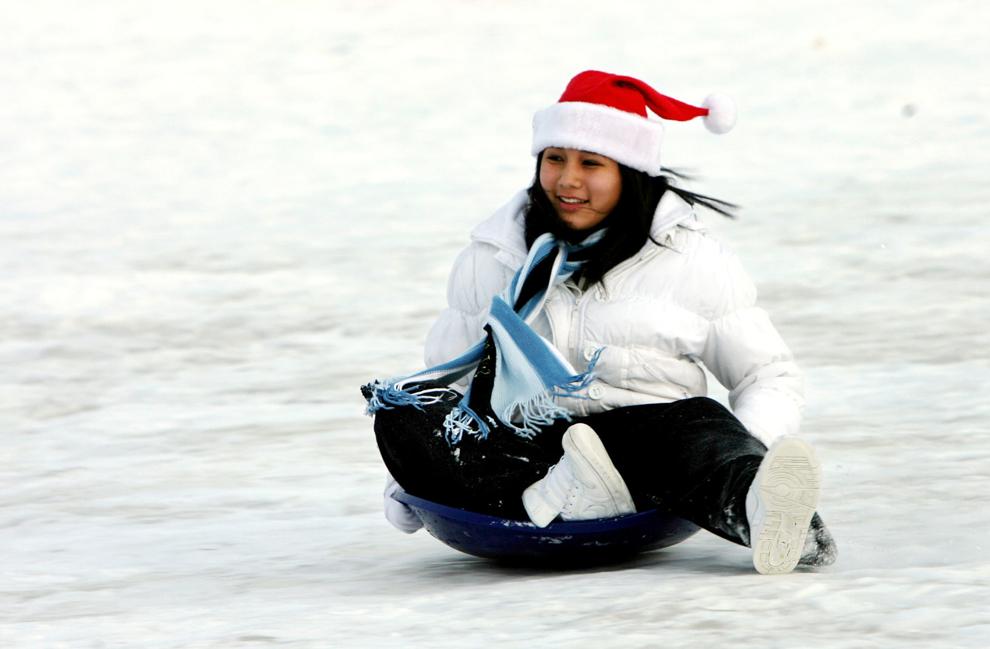 Snowy crash, Dec. 27, 2007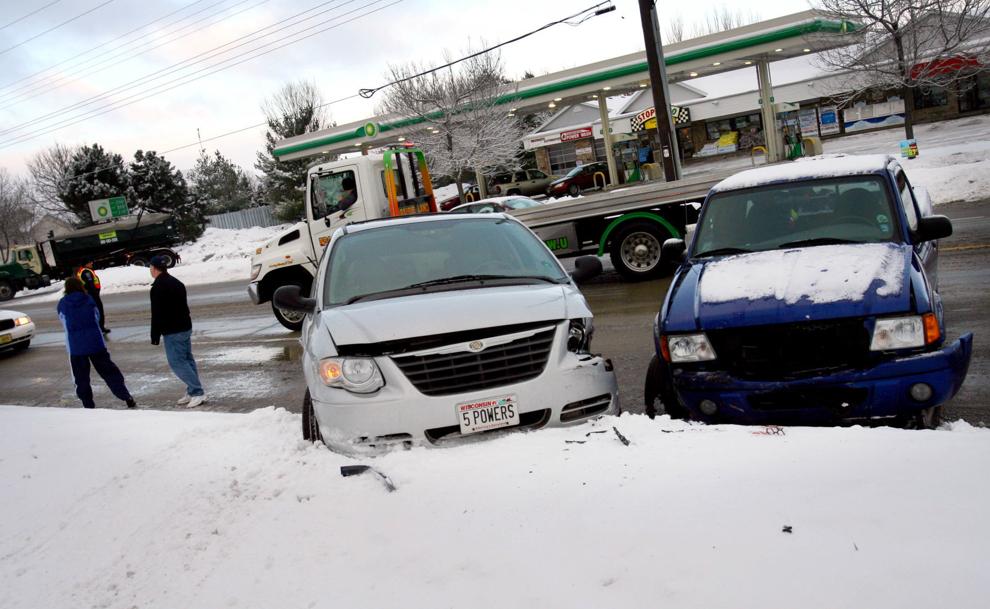 Smiling through snow, Dec. 28, 2007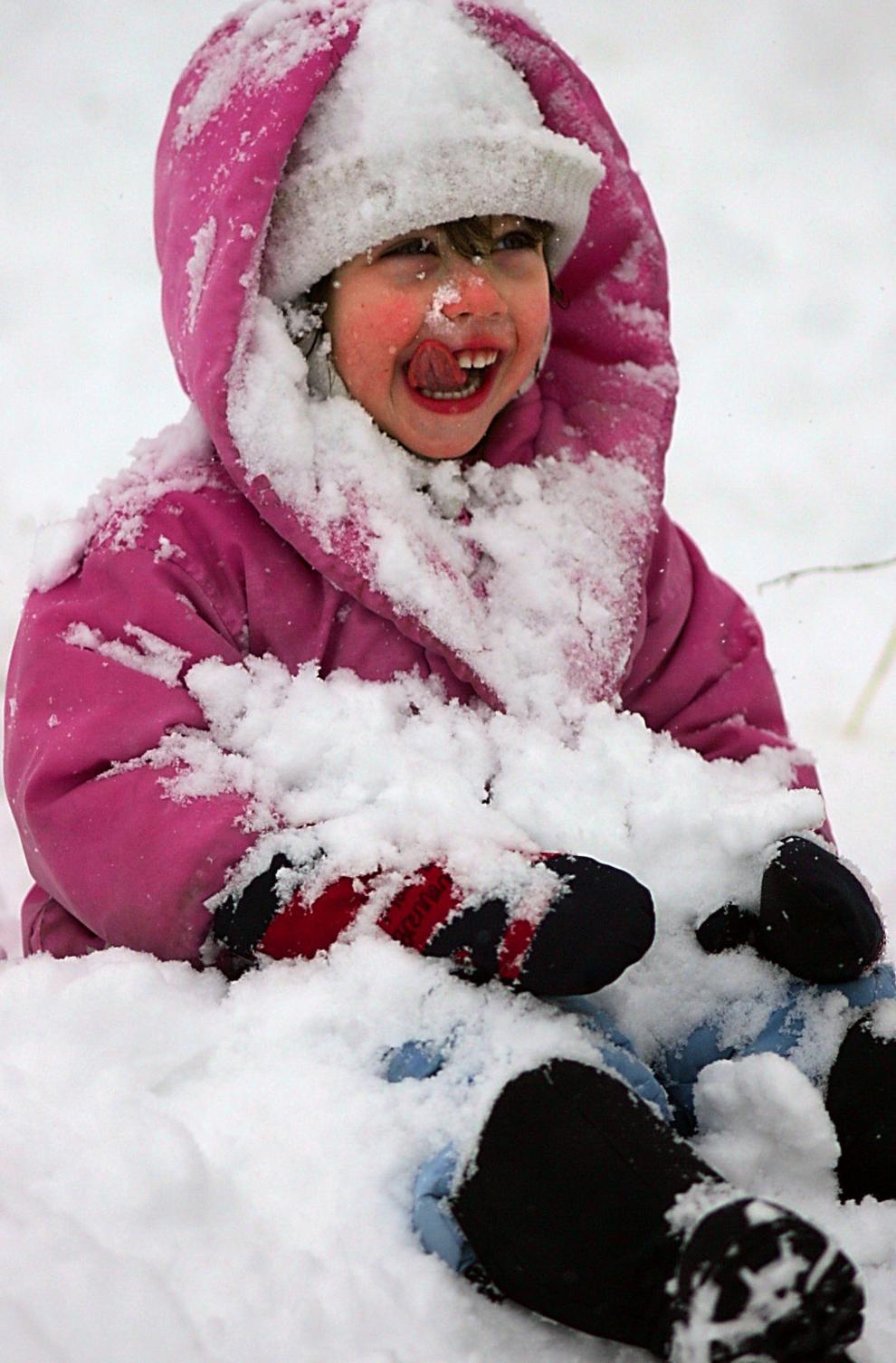 Snow on Beltline, Dec. 28, 2007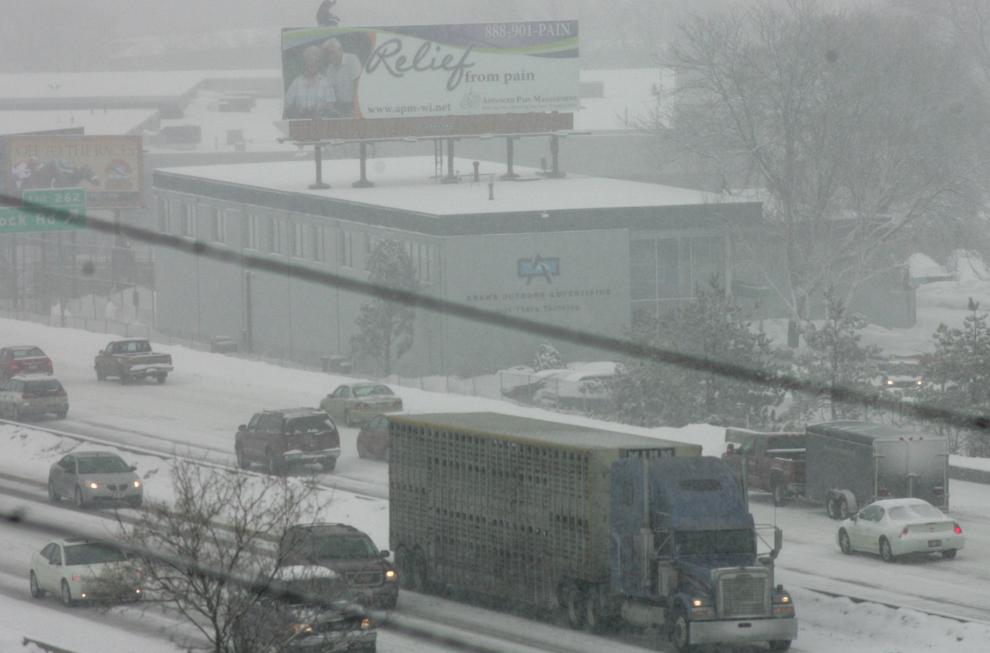 Porch roof collapse, Dec. 30, 2007
No summer here, Jan. 17, 2008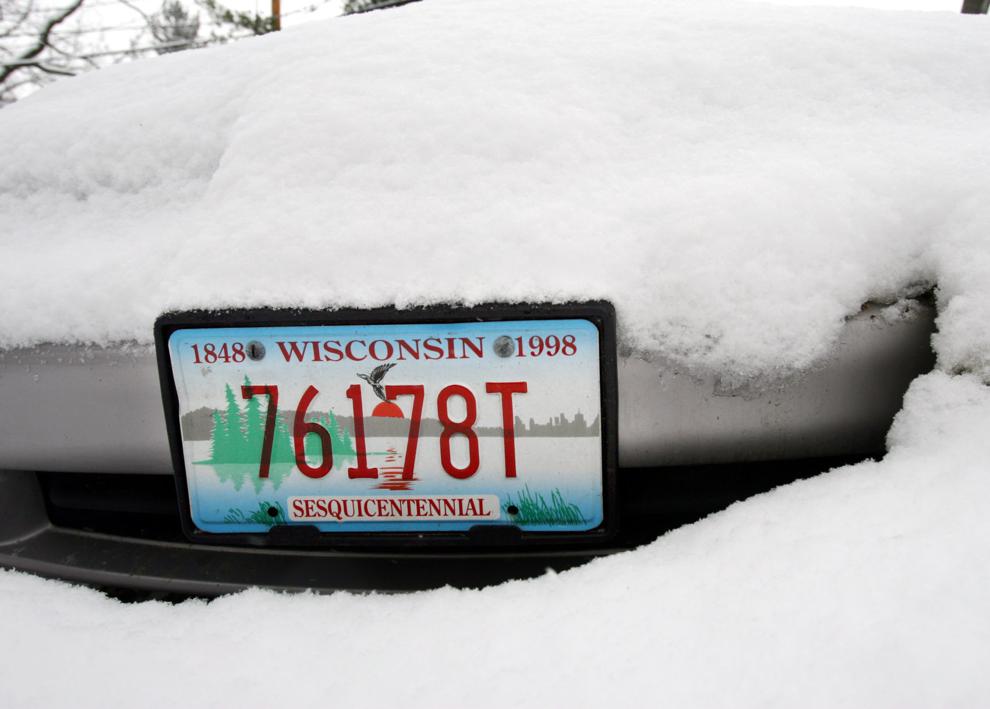 Like the North Pole, Jan. 17, 2008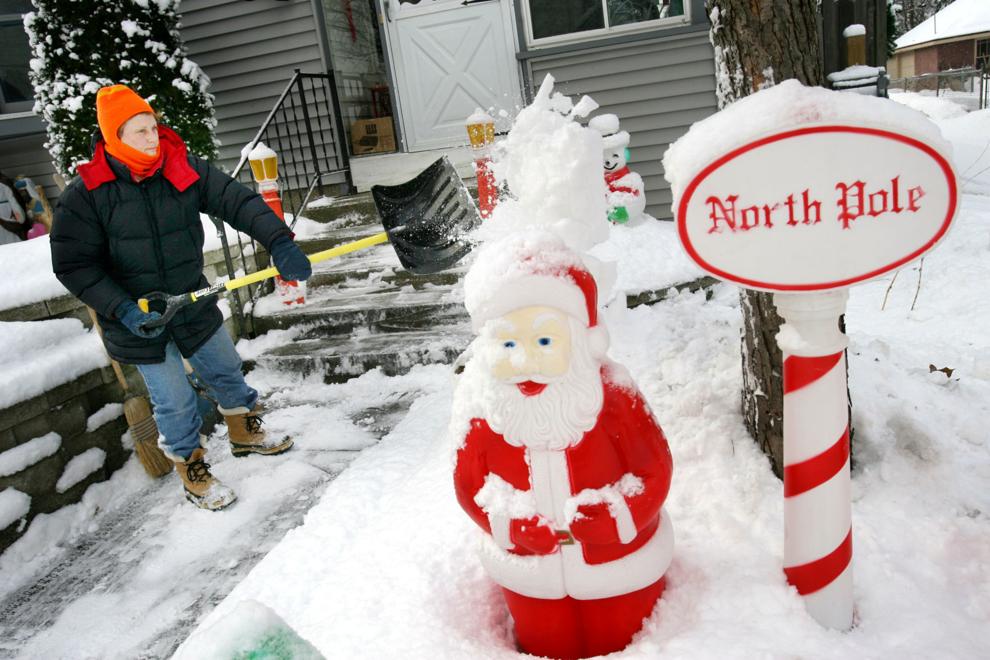 Snow-tow, Jan. 18, 2008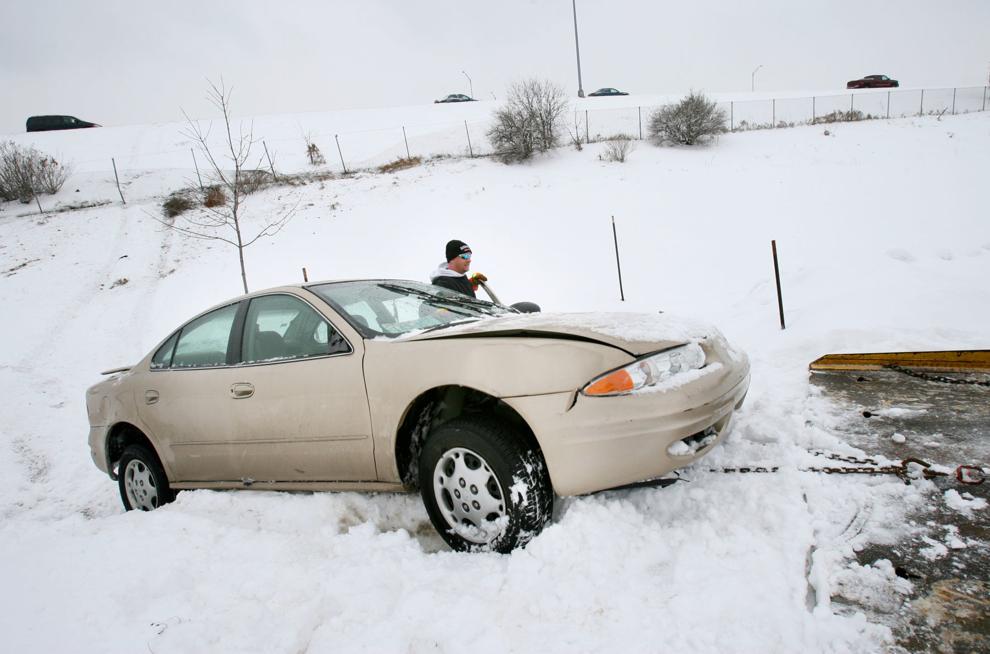 Beautiful scenery, Jan. 22, 2008
Cross-country skier, Jan. 23, 2008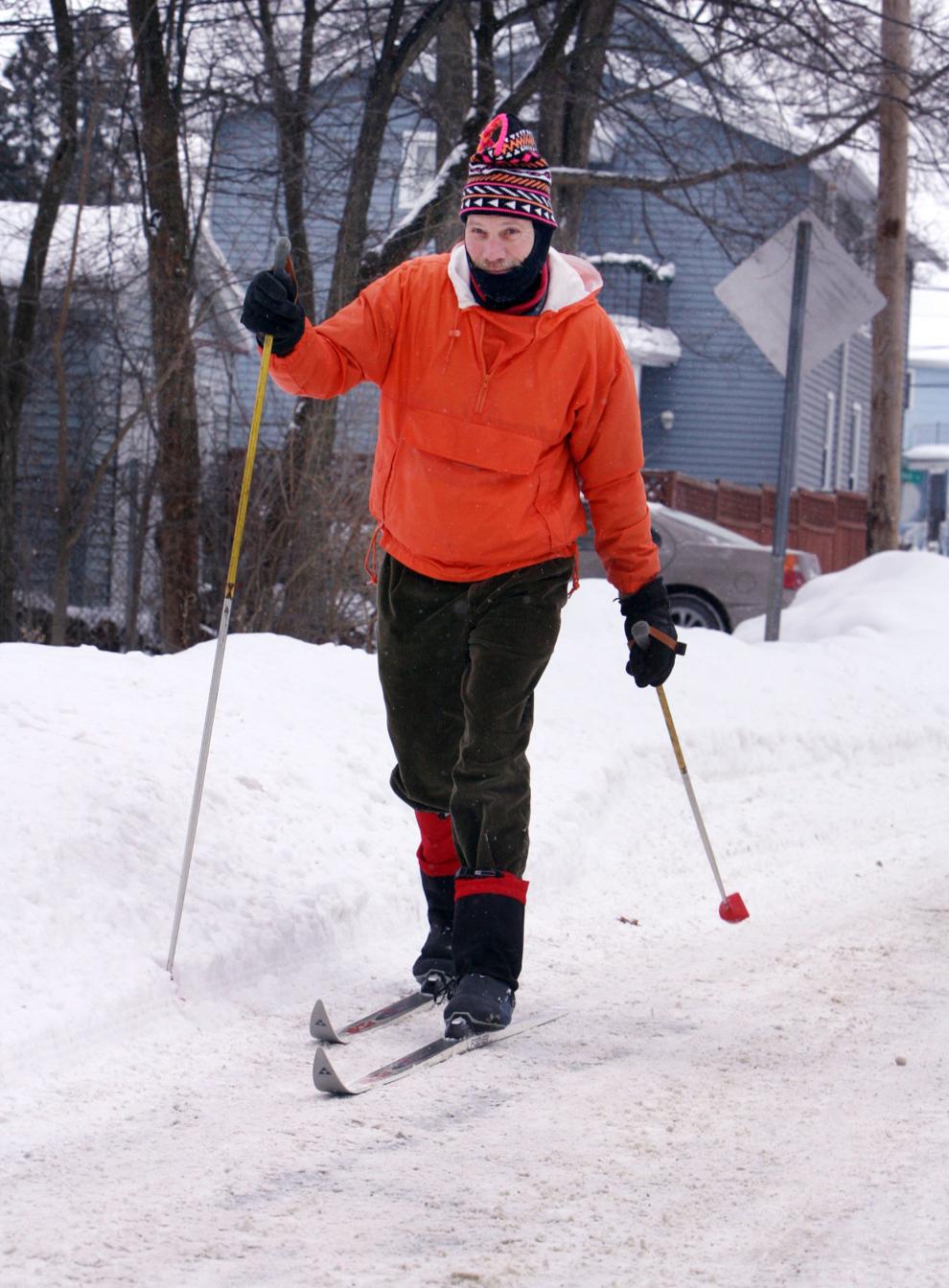 Stranded on interstate, Feb. 6, 2008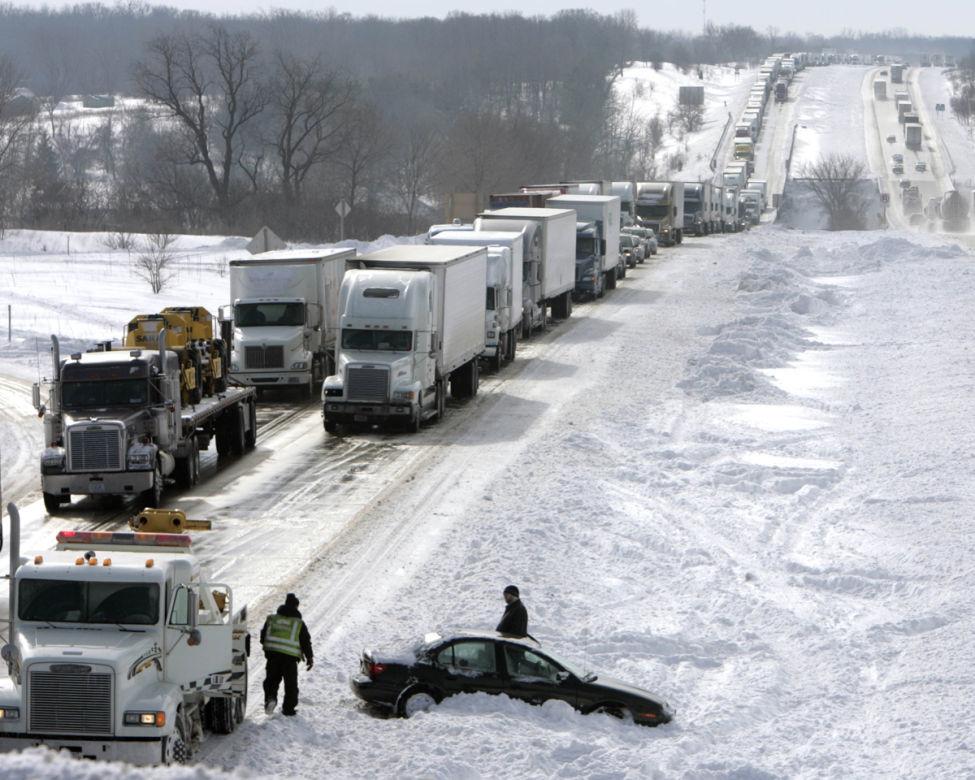 Cow in a blizzard, Feb. 6, 2008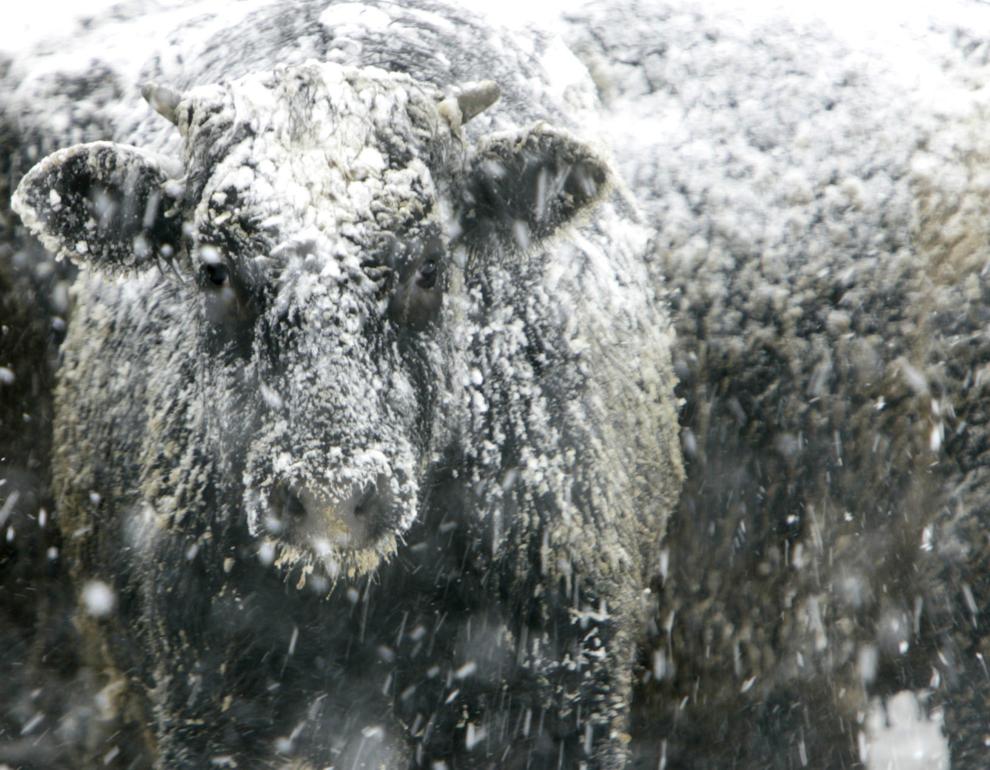 Crossing Parmenter, Feb. 6, 2008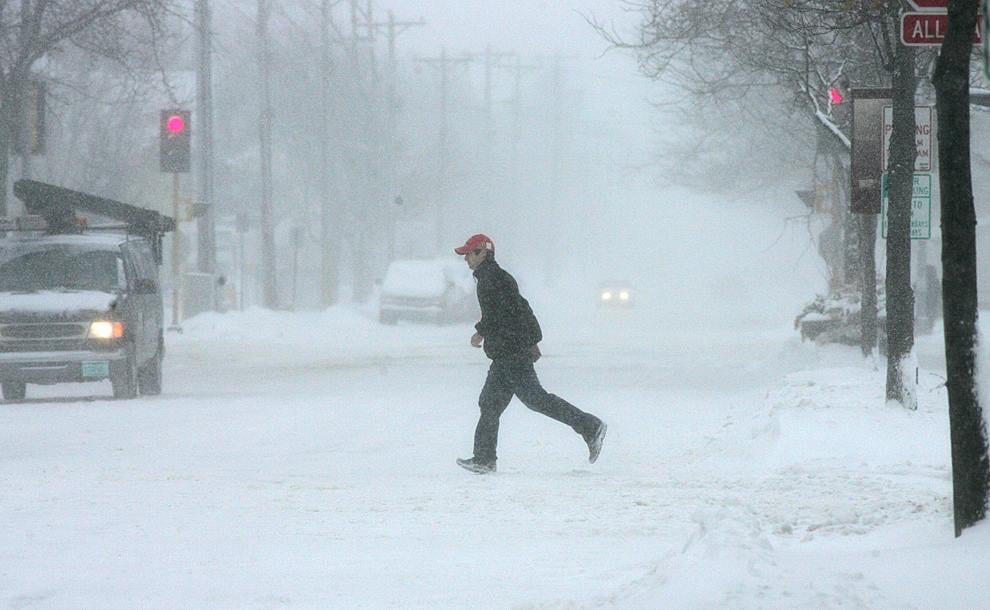 Snowy freight train, Feb. 6, 2008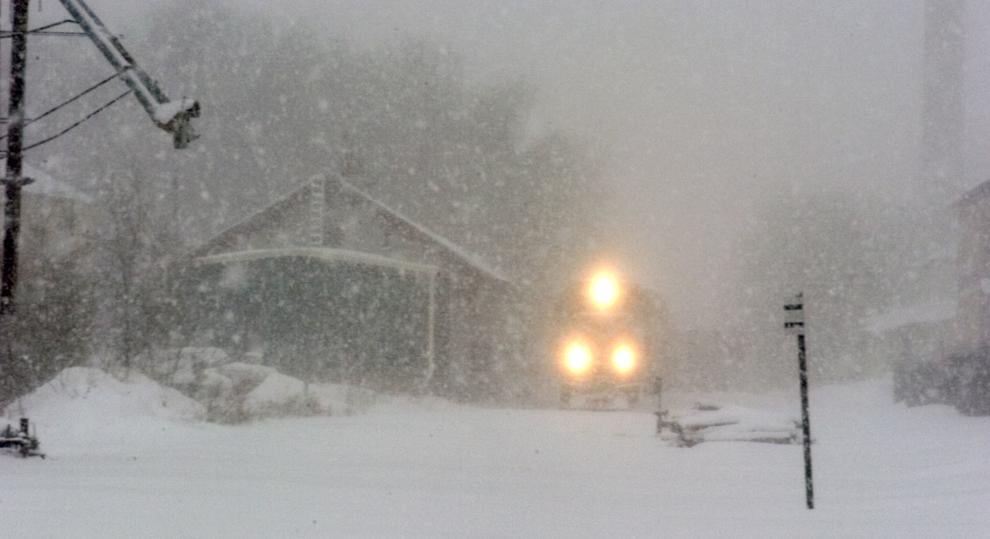 No respite from snow, Feb. 6, 2008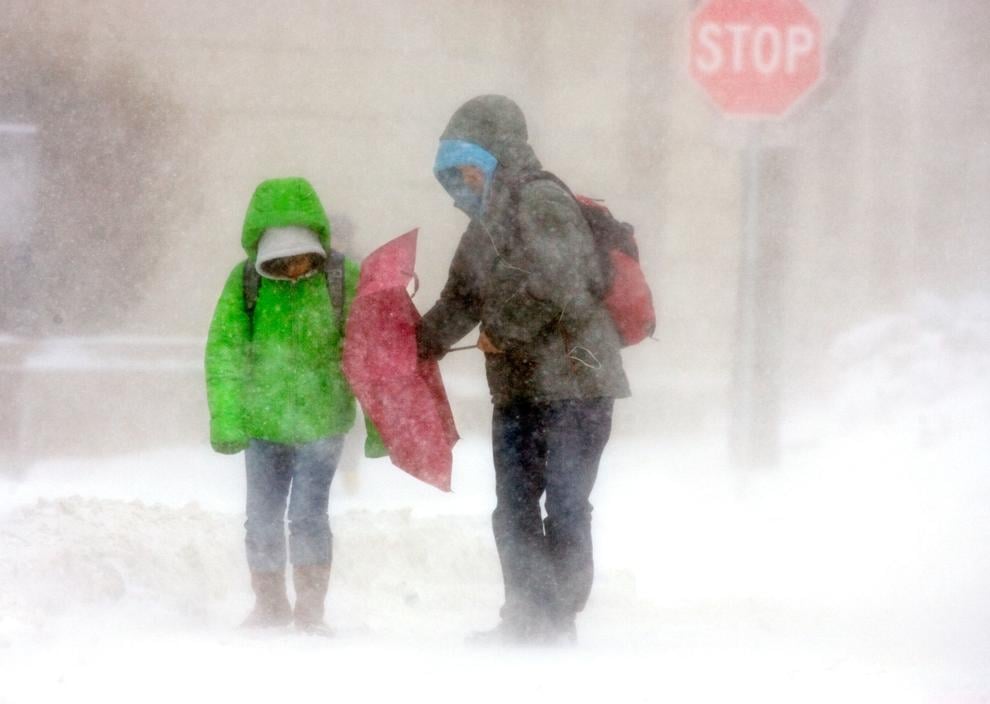 Vehicles slide off road, Feb. 6, 2008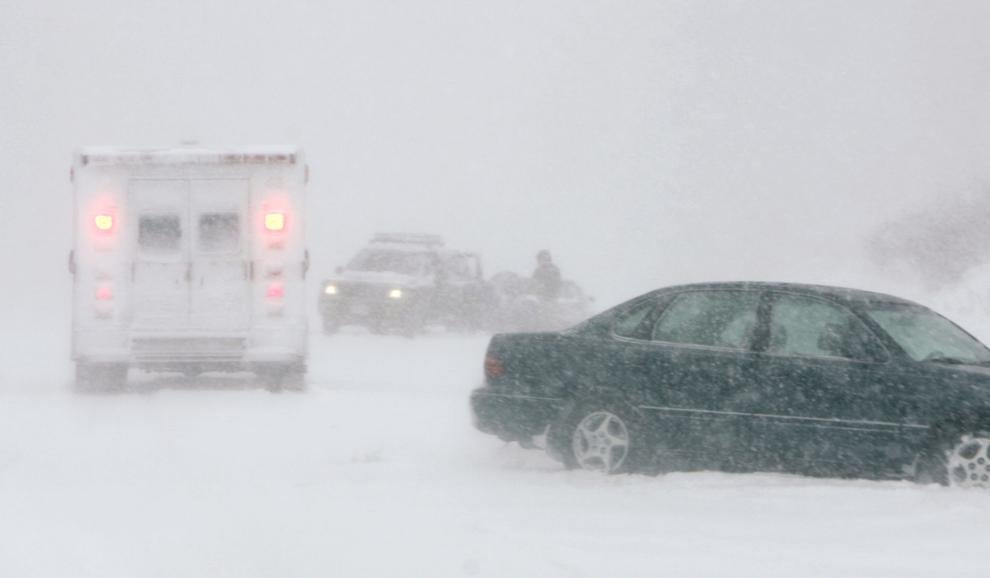 Traversing Park Street, Feb. 6, 2008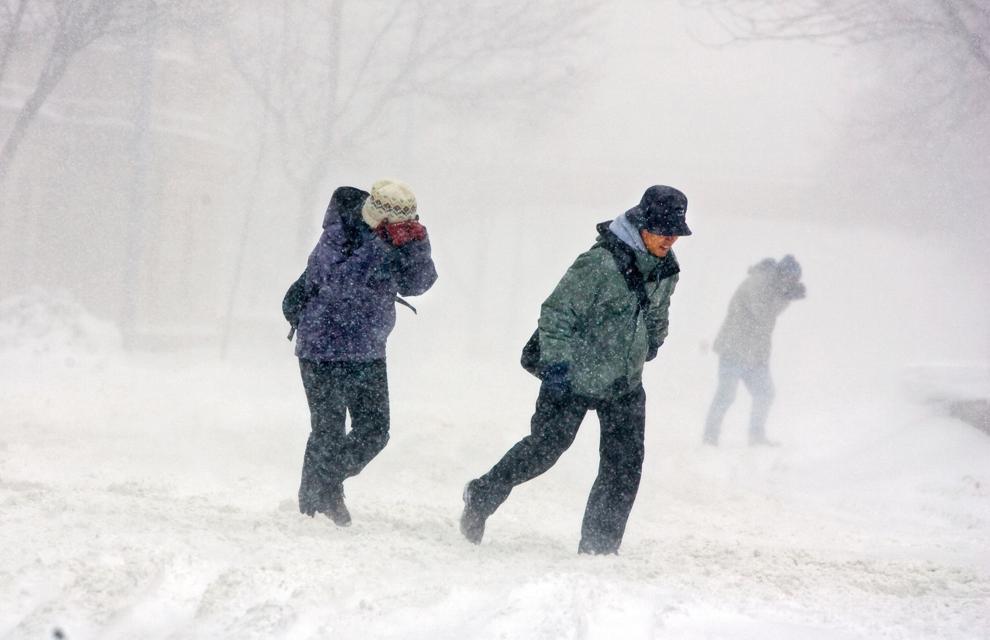 Going to work, Feb. 6, 2008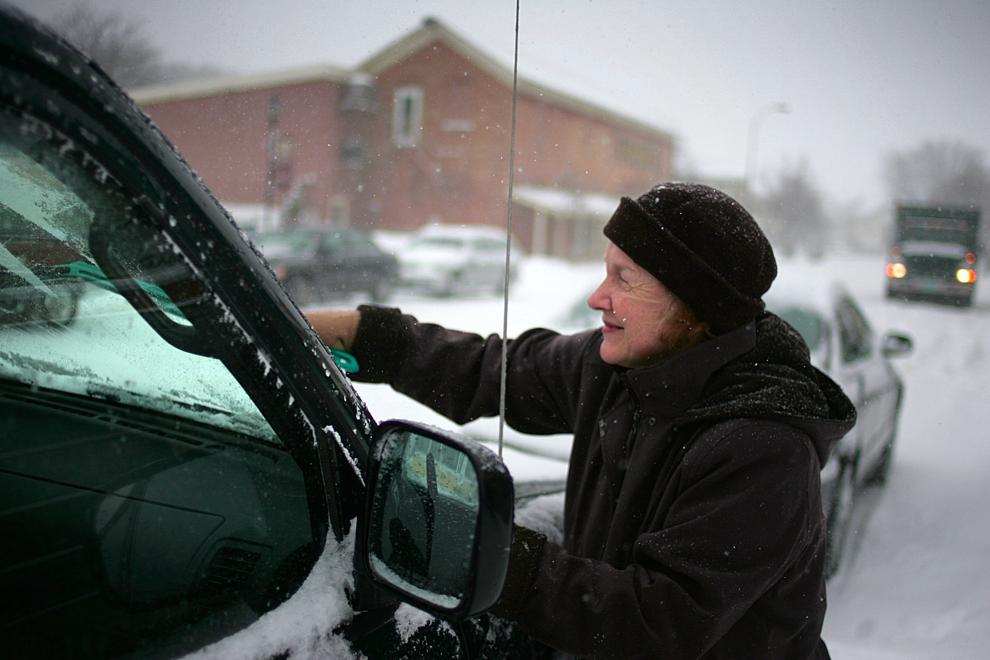 Blowing out, Feb. 7, 2008