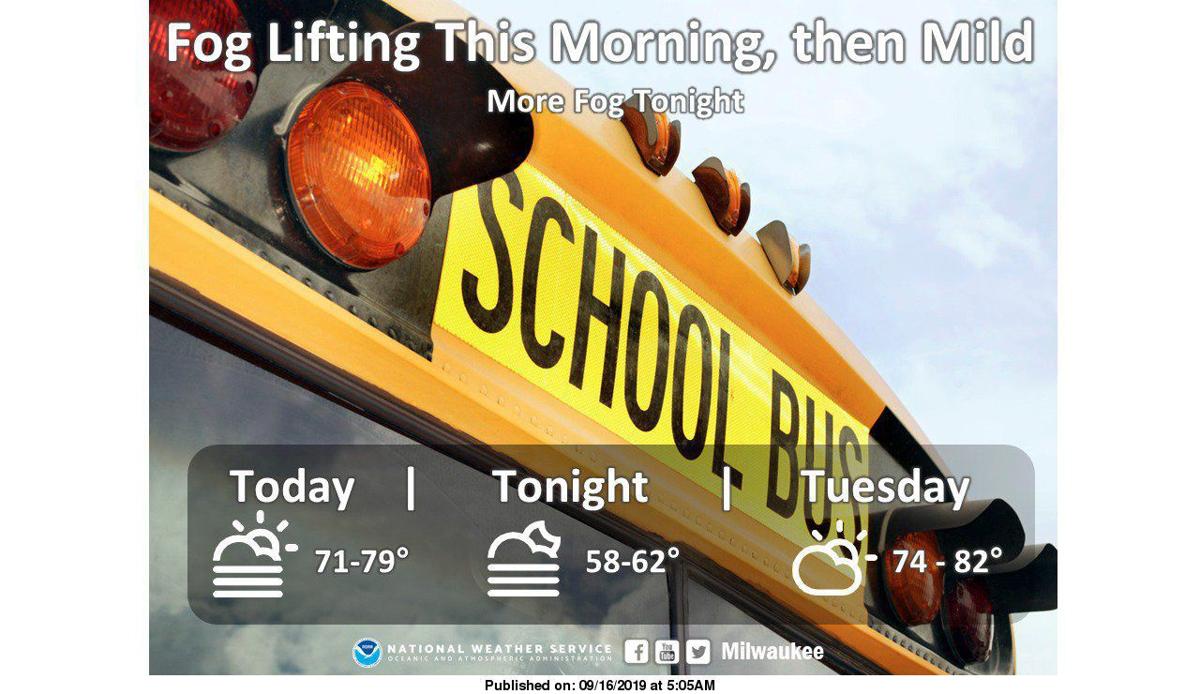 After a foggy start, a sunny and warm Monday will kick off a summer-like stretch for south-central Wisconsin, with plenty of sunshine and highs in the upper 70s to low 80s for the rest of the work week, according to forecasters.
The National Weather Service issued a dense fog advisory through 10 a.m. Monday for the area and later extended it to 11 a.m., warning that visibility will be down to a quarter-mile or less. More dense fog is possible Monday night into Tuesday.
There are chances for thunderstorms Wednesday night into Thursday, small chances Thursday night into Friday night, and better chances Saturday into Sunday, the Weather Service said.
In Madison on Monday, look for widespread dense fog, mainly before 9 a.m., otherwise mostly cloudy skies gradually becoming sunny, a high near 79 and north winds around 5 miles per hour becoming calm.
After an overnight low around 60 and patchy fog from 2 a.m. through 8 a.m., Tuesday should be mostly sunny, with a high near 79 and southeast winds around 5 mph.
After a low overnight Tuesday into Wednesday around 65, Wednesday's forecast features partly sunny skies, a high near 81 and south winds at 5 to 10 mph.
You have free articles remaining.
The Weather Service said chances for showers and storms return at 50 percent Wednesday night, 40 percent Thursday, 30 percent Thursday night into Friday night, 40 percent Saturday, 50 percent Saturday night, and 30 percent Sunday.
Skies over Madison should be partly sunny Thursday through Saturday, and mostly sunny Sunday, with highs near 76, 78, 73 and 67, and lows Wednesday night through Saturday night around 67, 67, 69 and 63.
27 Storm Track meteorologist Max Tsaparis forecasts a few morning showers and storms Thursday, a possible few storms Friday, and scattered showers and storms Saturday.
Sunday's high in Madison was 74 at 5:32 p.m., 2 degrees above the normal high and 22 degrees below the record high of 96 for Sept. 15, set in 1939.
Sunday's low in Madison was 61 at 10:51 p.m., 10 degrees above the normal low and 29 degrees above the record low of 32 for Sept. 15, set in 2007.
Officially, 0.01 inches of precipitation was recorded at the Dane County Regional Airport on Sunday, boosting Madison's September and meteorological fall (September through November) precipitation total (rain plus snow converted to liquid) to 3.57 inches, 1.93 inches above normal. The 2019 total rose to 33.16 inches, 6.7 inches above normal.
Madison's record precipitation for Sept. 15 is 1.6 inches in 1931.