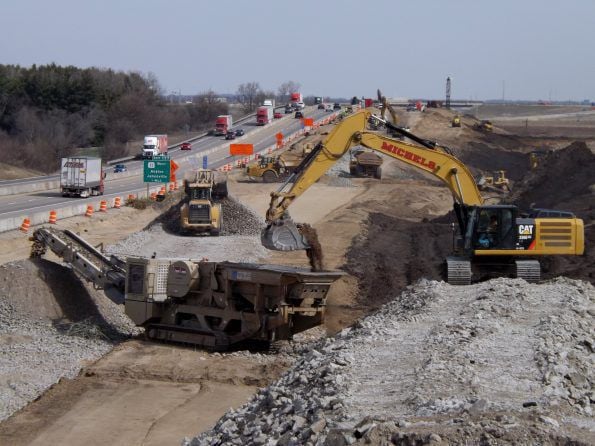 Work is set to start on Interstate 39/90 south of the Highway 12/18 (West Beltline) interchange in Dane County, according to the state Department of Transportation.
Temporary widening work will occur this fall on northbound I-39/90 between Highway AB and Highway 12/18, with a reduced work zone speed limit of 60 mph and lane closures scheduled for weeknights. The widening work is expected to be completed in November.
In the spring of 2020, crews will reconstruct and expand I-39/90 in this area as part of the expansion of I-39/90 from four to six lanes from Madison to the Illinois state line.
In March/April, traffic will shift onto the northbound side, using the temporary widening lanes, so crews can reconstruct and expand the southbound lanes. Two lanes of travel will be maintained in each direction, separated by a median barrier wall.
In July 2020, traffic will shift onto the new southbound lanes, as crews complete expansion work on the northbound lanes.
A three-month closure of Siggelkow Road under I-39/90 is planned for late summer/early fall of 2020 so workers can reconstruct the northbound bridge over the roadway. The southbound interstate bridge over Siggelkow Road was completed in 2014.
The $31.3 million project is expected to be completed by November 2020.
Be the first to know
Get local news delivered to your inbox!