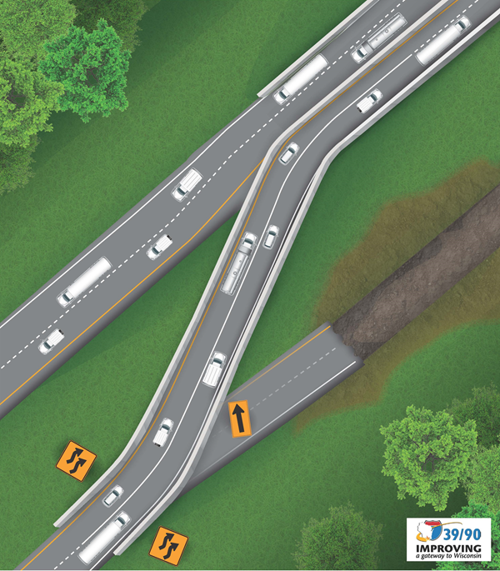 Motorists using Interstate 39/90 south of Madison will be moved over to the northbound side of the highway beginning Thursday from Janesville to Edgerton.
The Wisconsin Department of Transportation said the traffic switch puts both the northbound and southbound lanes on the northbound side between Townline Road, two miles north of the Highway 26 interchange in Janesville, to south of the Rock River bridges near Edgerton.
Two lanes of traffic will be open in each direction on I-39/90, separated by a median barrier wall.
The work zone speed limit is 60 mph.
"Motorists are urged to be alert for crossovers, eliminate distractions, obey the posted speed limit, don't tailgate and drive with caution through this area," said Steven Theisen, DOT project communications manager.
The Janesville rest area on the southbound side midway between Janesville and Edgerton will close at 7 p.m. Wednesday until 5 a.m. Thursday.
Motorists will have access to area restaurants, gas stations and lodging by using the Highway 26 and 14 interchanges (Exit 171 A and B), which will remain open.
Local roads going under I-39/90, including Townline Road, Highway M and Newville Road, will be closed short term during the construction.