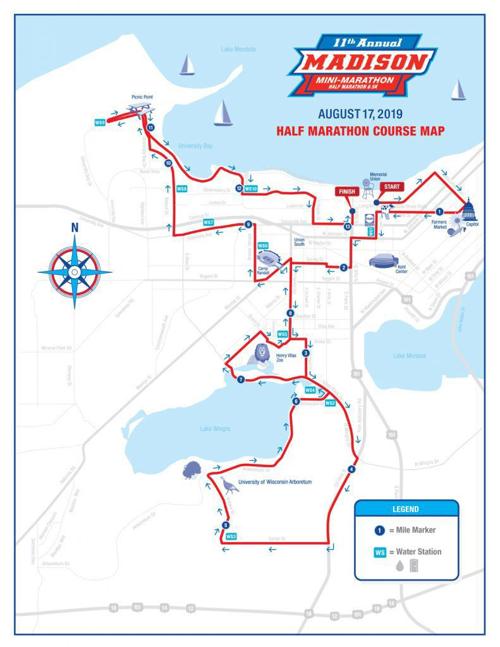 The Madison Mini Marathon will close several streets on Saturday morning, as traffic is not allowed to cross the route when runners are present, the city said in a news release.
The race starts at 7 a.m. on Langdon Street, continues to the Capitol Square, goes through the UW Arboretum, and back to the UW-Madison campus. 
The last runners should finish at about 11 a.m., and all streets are expected to re-open by noon, the city said. 
Be the first to know
Get local news delivered to your inbox!