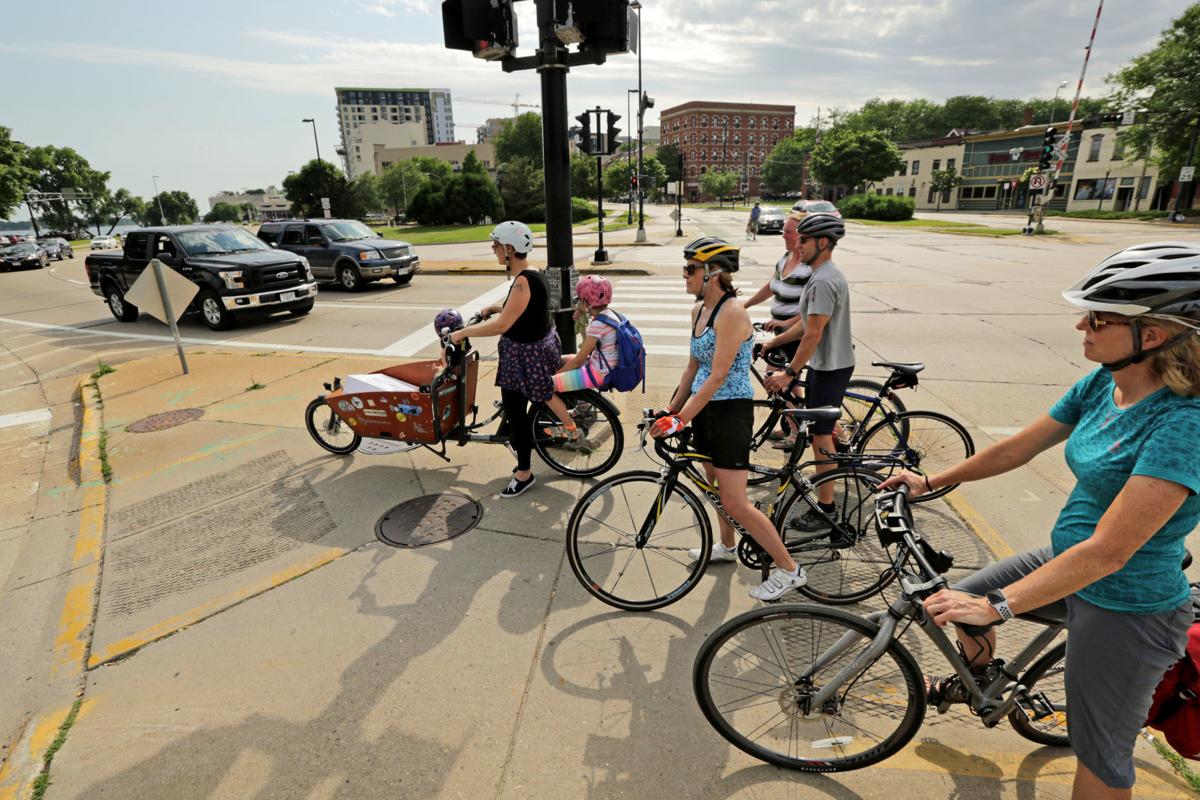 One of Madison's busiest intersections is tentatively set for major safety improvements in 2022, but first the city is asking for community input at a public meeting on Monday.
The changes would include a left-turn lane for northbound vehicles on John Nolen Drive to turn onto East Wilson Street and another for southbound vehicles on Blair Street to turn onto Williamson Street. The project would also replace the road surface, improve curbs and gutters, replace utilities as needed, and install pedestrian-scale lighting along South Blair Street.
All of the changes emphasize public safety, said Hannah Mohelnitzky, spokeswoman for the city's Engineering Division.
"We understand that whole area has needed some love in terms of updates and improvements," she said. "Looking at it from a design perspective, we're making sure that safety is at the forefront of everything that we do."
Monday's meeting will be the first opportunity for the community to comment on the proposal and ask questions of engineers and project managers. The city will host at least one more meeting within the next few months.
"We really want people to come to these meetings," Mohelnitzky said. "They're really a good opportunity to ask questions and look at our proposed designs. We want to make sure everybody has a say and the project is applicable to as many people as possible."
The city is hoping to complete the project's preliminary design next spring, finalize the design by the summer and begin construction in 2022.
Be the first to know
Get local news delivered to your inbox!