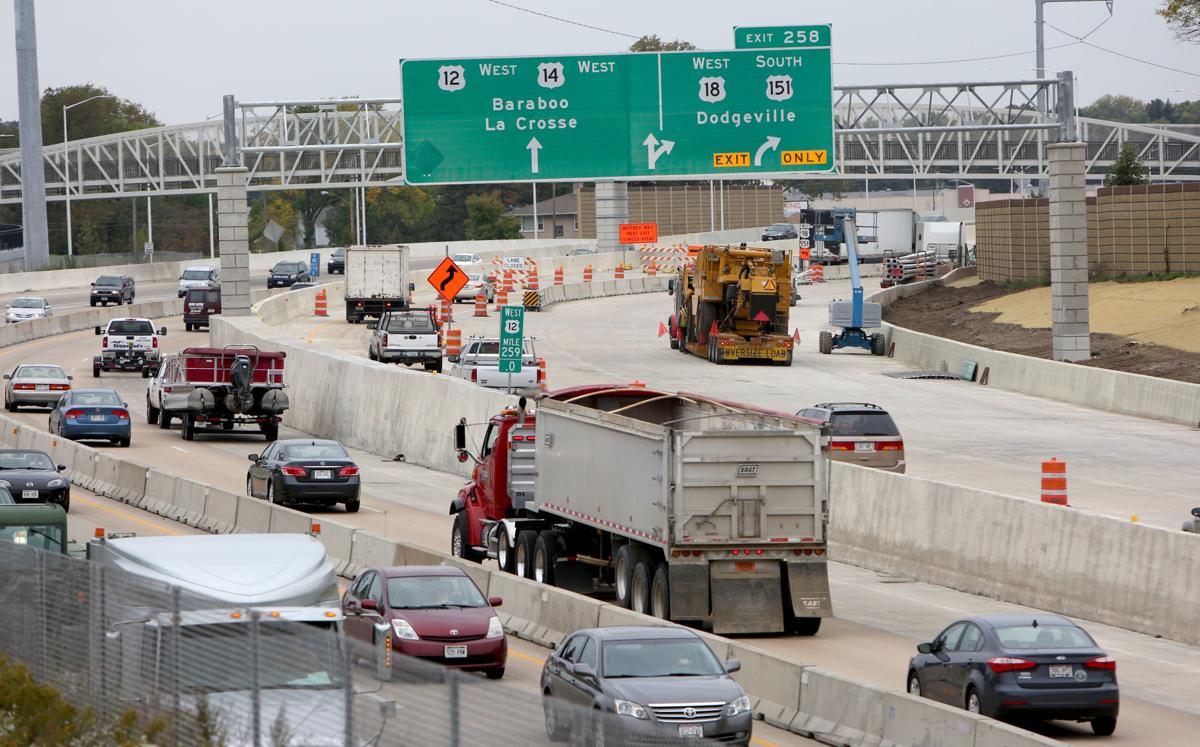 Madison's favorite road construction zone will be under repairs again, starting Monday night.
The Beltline will have two sections resurfaced along with other work, from Gammon Road east to Whitney Way and from Seminole Highway east to Interstate 39/90.
The Wisconsin Department of Transportation said nightly lane closures, from 7 p.m. to 6 a.m., are scheduled on both the eastbound and westbound sides of the Beltline.
"Work between Gammon Road and Whitney Way includes pavement repairs, ramp extensions and the installation of median barrier cable and guardrails," said DOT project communication manager Steven Theisen.
You have free articles remaining.
The Gammon-Whitney project is expected to be completed in September.
"Work between Seminole Highway and I-39/90 includes highway resurfacing, and repairs to the Todd Drive and Stoughton Road bridges," Theisen said.
Work in the Seminole-Interstate stretch is expected to be finished in October.
Electronic message boards are to be set up at ramps in the work zones to tell drivers when ramps will be closed.
"Traffic slowdowns are likely from 7 p.m. to 10 p.m. nightly," Theisen said.