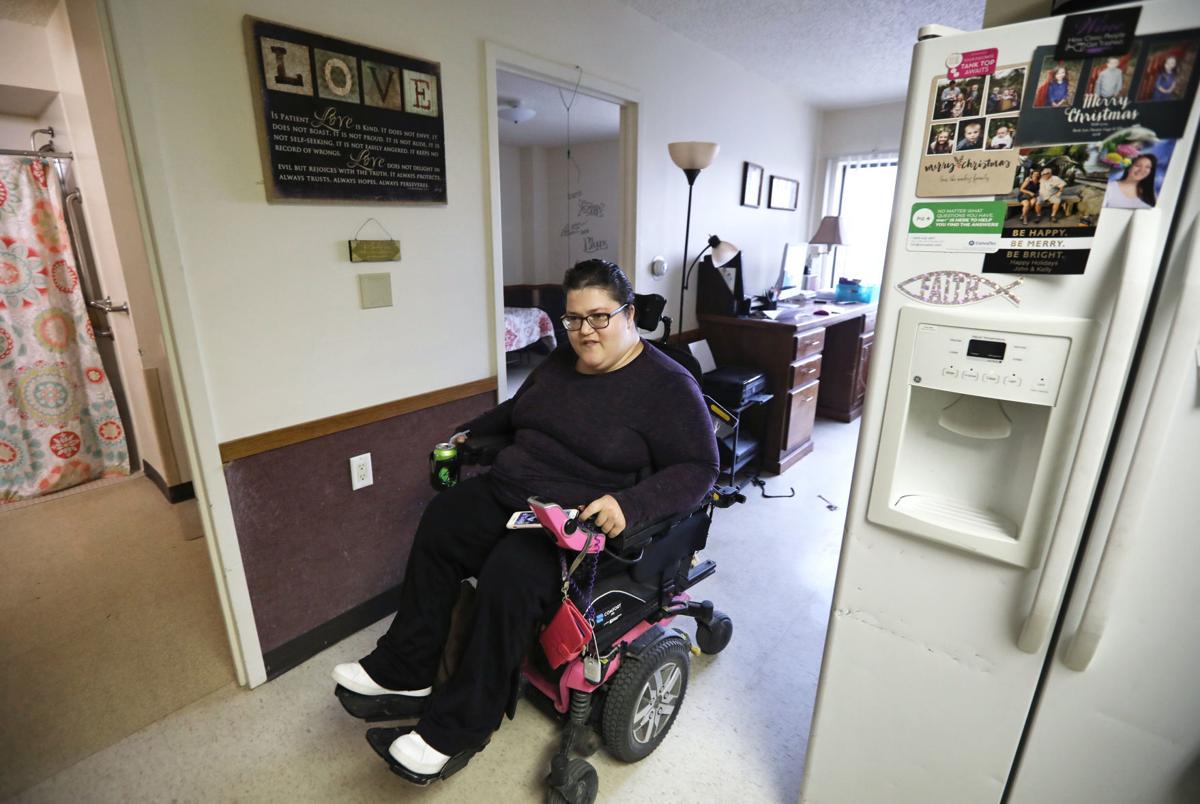 Jessica Nell, who has cerebral palsy and lives in Downtown Madison, relies on state-provided rides to get to doctor and therapist visits a few times a week.
But the rides are often late or don't come at all, forcing her to miss appointments, she said.
"As a person with a disability … we get treated like we deserve the bottom of the barrel," said Nell, 31.
She is one of nearly 30,000 regular users of the state's non-emergency medical transportation system for people on Medicaid, and she hopes a new provider contract brings more dependable service.
But the state's planned switch from St. Louis-based MTM to Atlanta-based LogistiCare to operate the program was dropped recently after MTM won an appeal of the decision. The state plans to seek new bids soon.
Regardless of whether LogistiCare, MTM or another company emerges as the winner, users aren't convinced they'll see improvements. LogistiCare ran the program when it started in 2011 before MTM took over in 2013. Complaints against both providers prompted a state audit in 2015 that found more than 4,000 no-shows and more than 55,000 late rides in less than a year.
"LogistiCare had the same problems," said Jeremy Akins, 43, of Brodhead, who relies on the rides a few times a month for appointments related to kidney disease, bipolar disorder and other conditions.
The state Department of Health Services said it has taken steps to improve the service, such as creating an advisory council, hiring a contract manager and posting performance reports online. Its new five-year contract proposal last year called for electronic tracking of rides and stiffer penalties for noncompliance, among other changes.
"The procurement process is an opportunity for DHS to continue to improve the program and provide quality controls," the health department said in a statement.
Statewide system
In 2011, the state replaced county-based medical transportation programs for people on Medicaid with a statewide system, saying the move would centralize ride management and save money. The operator runs a call center and subcontracts with paratransit services, cab companies, bus systems, independent drivers and others to provide rides.
People on Medicaid who don't have family or friends to take them to medical services covered by Medicaid must go through MTM for transportation.
LogistiCare ended its initial three-year contract early, saying the company was providing more rides than expected, especially in the Milwaukee area where volume was double what was projected.
MTM started a five-year contract in 2013. The estimated annual cost was $54 million, but growing Medicaid enrollment has increased the amount by 62%, health department spokeswoman Elizabeth Goodsitt said. That means the cost is now about $88 million a year.
In August, the state said it planned to award a five-year contract to LogistiCare. MTM, which ranked third among four bids, appealed, saying two members of a six-person state evaluation committee didn't attend the company's oral presentation.
On Feb. 28, the state Department of Administration agreed that the committee members' absence was a state code violation. It ordered the health department to rescind its intent to contract with LogistiCare.
As the health department prepares to seek new bids, MTM continues as operator.
According to reports posted online by the health department, MTM has been 99.8% or 99.9% complaint-free each month since October 2015.
In the first half of last year, MTM provided an average of nearly 334,000 trips a month and had an average of 639 substantiated complaints a month.
Fines possible
On Feb. 11 of this year, the state notified MTM of potential fines for unsuccessful and untimely trips from July through November of 2018, and for failure to meet appropriate call-center hold times between October 2018 and January 2019.
The fine amounts are being determined, health department spokeswoman Jennifer Miller said.
MTM, which plans to bid again on the new contract, has submitted "corrected data" for the time periods involved in the potential fines, spokeswoman Michele Lucas said.
"As a company, we continually strive to achieve operational excellence," Lucas said. "All complaints submitted to MTM are thoroughly reviewed and corrections made, if necessary."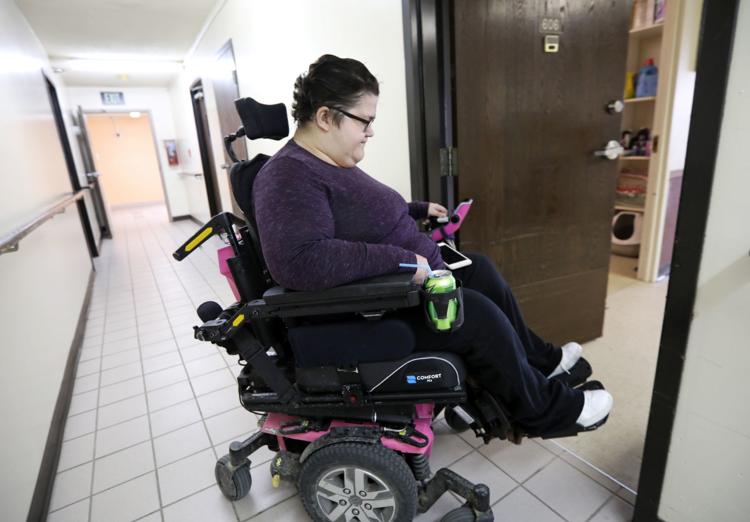 The Survival Coalition, a group of organizations that represent people with disabilities, wrote to the health department last year expressing concern about contracting again with LogistiCare.
LogistiCare had "poor service and performance" in 2011-13, and the coalition "is concerned that contracting with the same vendor for the same service will produce similarly sub-par results," the letter said.
Akins, of Brodhead, said some of his rides have been canceled at the last minute, causing him to miss appointments with his kidney specialist. It can take months to schedule another appointment, he said.
Nell missed a visit with her main doctor last month because her ride didn't come, she said. She had to wait a month for a new appointment, which delayed referrals for other services, she said.
For people with disabilities, medical services are an integral part of their lives, not something they rely on occasionally, Nell said. The state should go back to the county-run transportation system or divide the state program into regions so users don't get lost easily in the statewide system's bureaucracy, she said.
"We aren't given any other option," Nell said.