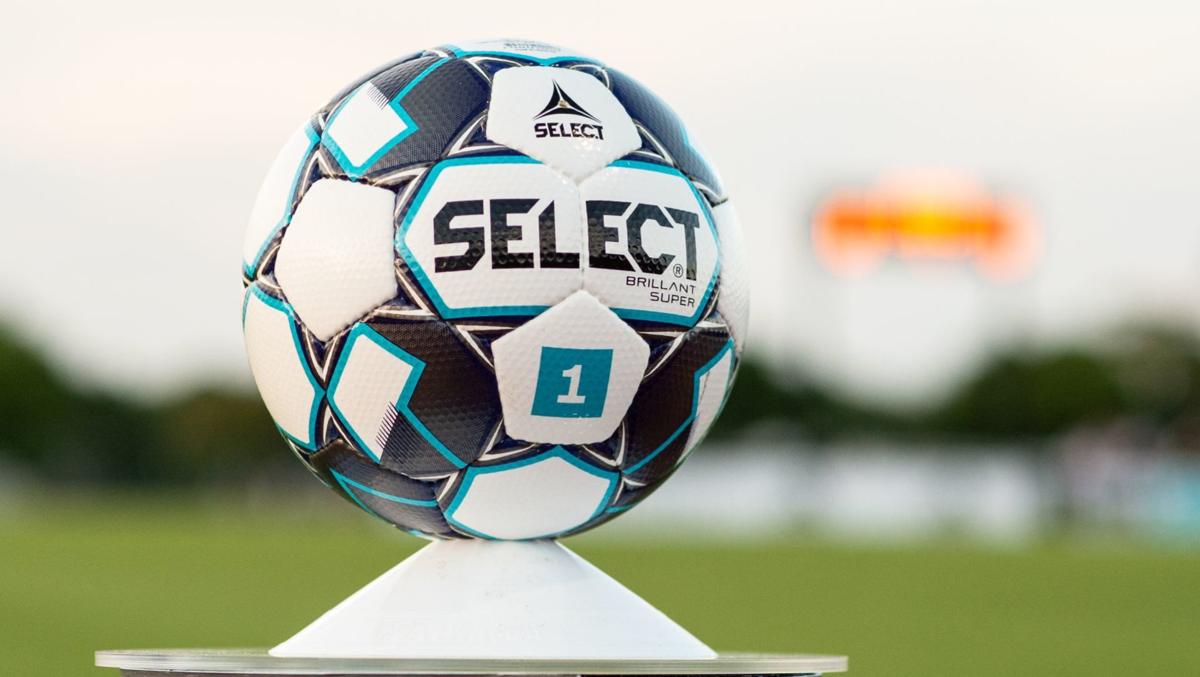 As USL League One announced the format for a delayed, shortened 2020 season on Thursday, Forward Madison FC is getting ready to hit the road to start full-squad trainings.
Unable to practice as a complete team in Dane County because of public health restrictions to prevent the spread of COVID-19, the Flamingos will start conducting workouts at the Woodside Sports Complex in Wisconsin Dells on Friday.
Ahead of the July 18 start to what will be a 20-game schedule played over 15 weeks, USL League One on Monday gave teams a green light to practice in full for the first time since the coronavirus outbreak took hold during preseason activities in March.
Public Health Madison and Dane County's requirements for sports practices include physical distancing at all times, something that isn't in line with full soccer trainings.
Finding a practice venue outside the county was Forward Madison's solution.
"We owe it to our club, to our fans, to our players to put them in the best position to succeed in their first match," Forward Madison chief operating officer Conor Caloia said. "And if the league is coming back on July 18, we have an obligation to be prepared to participate. If that means driving an hour to train every day, that's just what it is. We have to do what it takes to make sure that our guys are safely ready to go when the league resumes."
The Woodside Sports Complex, in the Adams County portion of Wisconsin Dells and a 55-mile drive from Breese Stevens Field, has six synthetic turf soccer fields. Adams County doesn't have an order preventing sports competition.
It also reduced the limits for outdoor mass gatherings to 25 people, not including employees. That's down from the 100 that had been allowed in the second phase of the county's reopening plan and a sign that Phase 3 — where capacity is 250 for outdoor events — may be a long way off.
Soccer is considered a medium-risk sport by the public health agency, so competition isn't allowed until the county reaches the third phase of the Forward Dane plan.
As the season's start date approaches and Dane County's orders become stricter, it's becoming more likely Forward Madison will have to play home games elsewhere. With a 250-person capacity in the county at Phase 3 seemingly unworkable financially for the team, it has been considering other venues for 2020 but hasn't announced a change.
The revised format for the coronavirus-delayed season released Thursday by USL League One didn't include a schedule of games.
Each team was assigned a regional rival — for Forward Madison, it's expansion side Union Omaha — that it will play twice at home and twice on the road. All have one team omitted from the schedule to reduce air travel; it's Orlando City B for the Flamingos.
Teams will play seven opponents both home and away, one other just at home and one other just on the road.
The playoffs have been cut in half, with the top two teams in the final standings now set to meet in the Oct. 31 League One Final.
Teams will be allowed five substitutions this season, up from three, but they can stop the game for a change only three times, not including halftime.
Under USL League One protocols introduced this week, Forward Madison players and others included in a list of "covered persons" underwent COVID-19 testing on Monday. Results haven't been announced.
Testing is required at least once every two weeks until the season starts, then once per week afterward. Those in the covered group are advised to self-quarantine except for team activities and essential functions.
The league protocols say a positive test would trigger a period of isolation and care for the person, quarantine for those who were in close contact and other measures.
Forward Madison has been practicing in small groups since May 27 to abide by Dane County regulations.
Concerned about COVID-19?
Sign up now to get the most recent coronavirus headlines and other important local and national news sent to your email inbox daily.