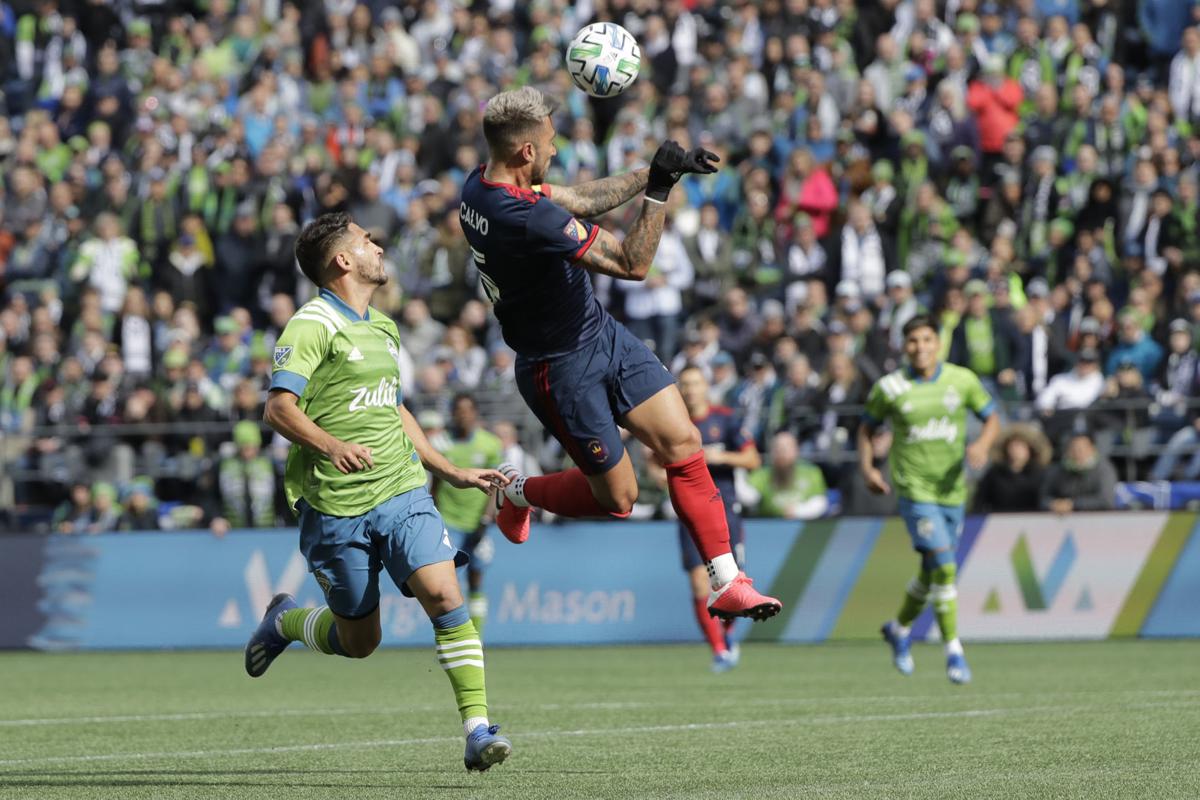 The affiliation agreement announced Thursday between Forward Madison FC and Major League Soccer team Chicago Fire FC can trace some of its origins to a time before a Madison pro soccer team was much of a thought.
When officials with what's now known as Big Top Sports and Entertainment were looking into the possibility of an anchor tenant for Breese Stevens Field four years ago, they got connected with agent Eddie Rock, who provided some navigational assistance.
"It was that meeting and that relationship that got pro soccer a little more seriously on our radar," Forward Madison chief operating officer Conor Caloia said. "And here we go, full circle the four years later, where Eddie was instrumental with putting this partnership together."
Rock is now senior director of soccer operations for Chicago Fire, which under the one-year affiliate relationship will provide Forward Madison with loan players who are paid by the MLS team.
Chicago also will play an exhibition game at Breese Stevens against the USL League One Flamingos at a date yet to be announced.
Caloia said the new agreement doesn't prevent Forward Madison from also working with other teams, and he said he expects to continue having a relationship with Minnesota United.
Chicago Fire has a new owner this season, Joe Mansueto, and is moving home games from suburban Bridgeview to Soldier Field.
"We see the proximity being a little more convenient for both parties," Caloia said. "We see great energy in the new ownership and the technical staff that the ownership has built out. And we just think that there's an opportunity for a higher level of integration between our technical staffs and a higher level of integration down the road when it comes to sports science and sports performance."
Forward Madison coach Daryl Shore was an assistant with the Fire from 2000 to 2010.
In last year's inaugural campaign, Forward Madison built its roster around the expectation that it would have players from Minnesota United who ended up being recalled by the MLS team at times.
"This year, we've gone out and built the roster ourselves, and not expecting anything," Shore said in February. "So we've gone out and found players that we think will fit into the spots that we needed. And then whatever we get on loan, we feel like that's extra gravy and will be something that will obviously make us a better team."
Forward Madison has preseason games against UW-Parkside at Madison College on March 14 and at Marquette on March 21 before opening the USL League One season March 28 at Richmond Kickers.
Be the first to know
Get local news delivered to your inbox!