Forward Madison FC will play 12 of its 14 home league games on Saturday nights in its inaugural season.
The USL League One team announced its 2019 schedule on Monday, with the first three matches on the road starting April 6 at Chattanooga Red Wolves SC.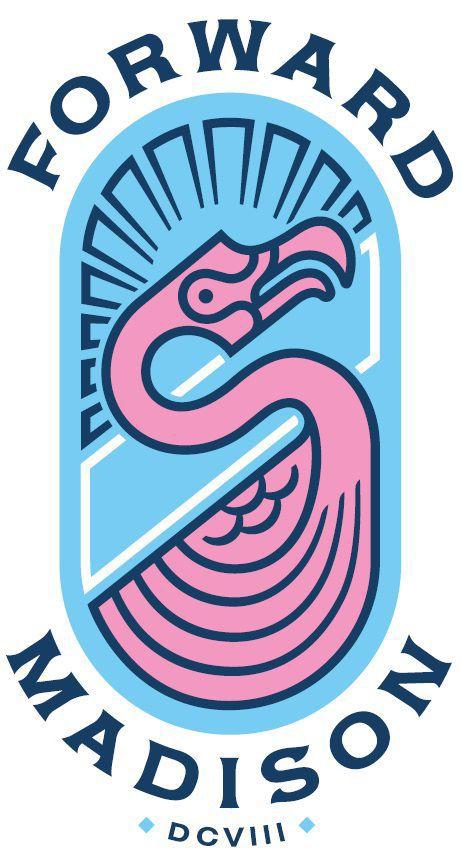 Forward Madison plays its first home league game on Saturday, April 27 at Breese Stevens Field. Kickoff for the Saturday night games is scheduled for 6 p.m.
The team hosts one game on a Wednesday, against Greenville Triumph SC on Aug. 28, and another on a Sunday, Sept. 22, against North Texas SC.
The 10 teams in USL League One will each play 28 games in 2019. The top four teams at the end of the regular season advance to the semifinals, and the League One Final will take place between Oct. 17-21.
Also Monday, the club announced its fifth player signing, with Brazilian striker Paulo Júnior teaming up again with coach Daryl Shore. Paulo played for Shore with Miami FC in the second-division USL from 2009 to 2011.
Paulo made 36 appearances for MLS' Real Salt Lake from 2010 to 2012.
He joins midfielders Josiel Núñez, Jeff Michaud, Danny Tenorio and Don Smart on the Forward Madison roster.
Forward Madison FC 2019 schedule
| Date | Opponent | Time |
| --- | --- | --- |
| Saturday, April 6 | at Chattanooga Red Wolves SC | 6 p.m. |
| Saturday, April 13 | at North Texas SC | 9:20 p.m. |
| Tuesday, April 16 | Wisconsin (ex) | 7 p.m. |
| Friday, April 19 | at Orlando City B | 6:30 p.m. |
| Saturday, April 27 | Greenville Triumph SC | 7 p.m. |
| Saturday, May 4 | Toronto FC II | 7 p.m. |
| Saturday, May 11 | at Chattanooga Red Wolves SC | 6 p.m. |
| Saturday, May 18 | South Georgia Tormenta FC | 7 p.m. |
| Wednesday, May 22 | at North Texas SC | 7 p.m. |
| Friday, May 24 | Hertha Berlin (ex) | 7 p.m. |
| Saturday, June 1 | Lansing Ignite | 7 p.m. |
| Friday, June 7 | at Orlando City B | 6:30 p.m. |
| Saturday, June 15 | FC Tucson | 7 p.m. |
| Saturday, June 22 | North Texas SC | 7 p.m. |
| Tuesday, June 25 | Minnesota United (ex) | 7 p.m. |
| Friday, June 28 | at Toronto FC II | 3 p.m. |
| Saturday, July 6 | at South Georgia Tormenta FC | 7 p.m. |
| Tuesday, July 9 | at Lansing Ignite | 6 p.m. |
| Saturday, July 13 | Chattanooga Red Wolves SC | 7 p.m. |
| Wednesday, July 16 | Queretaro (ex) | 7 p.m. |
| Saturday, July 27 | Orlando City B | 7 p.m. |
| Wednesday, July 31 | at Toronto FC II | 3 p.m. |
| Saturday, Aug. 3 | FC Tucson | 7 p.m. |
| Saturday, Aug. 10 | Richmond Kickers | 7 p.m. |
| Saturday, Aug. 17 | at Greenville Triumph SC | 6 p.m. |
| Saturday, Aug. 24 | Richmond Kickers | 7 p.m. |
| Wednesday, Aug. 28 | Greenville Triumph SC | 7 p.m. |
| Saturday, Sept. 7 | South Georgia Tormenta FC | 7 p.m. |
| Saturday, Sept. 14 | at Richmond Kickers | 6 p.m. |
| Sunday, Sept. 22 | North Texas SC | 4 p.m. |
| Friday, Sept. 27 | at FC Tucson | 9:30 p.m. |
| Saturday, Oct. 5 | at Lansing Ignite | 6 p.m. |