The signs became clear to Forward Madison FC officials over the last month that the team's home games in 2020 were going to have to be at a different home.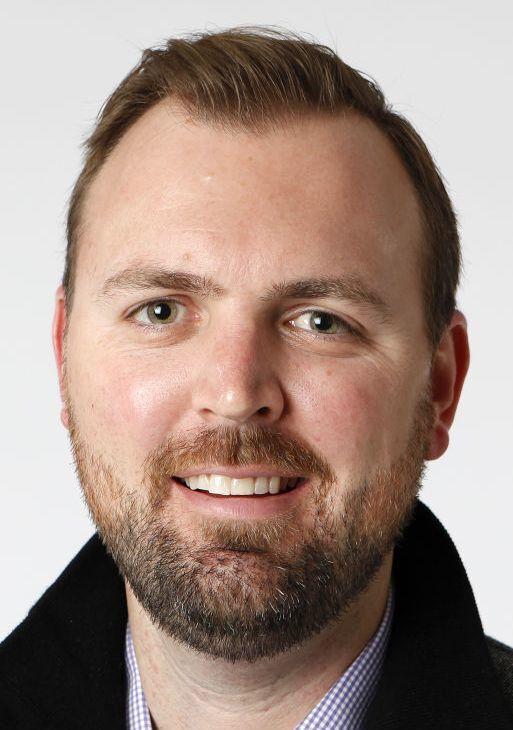 With no indication that regulations prohibiting most sports competition in Dane County during the COVID-19 pandemic will relax during a truncated USL League One season set to begin this month, the Flamingos have made plans for their temporary move.
Forward Madison will play its 10 home games at Hart Park in Wauwatosa after considering around a dozen venues in and around Wisconsin, chief operating officer Conor Caloia said.
The reconfigured league schedule hasn't been announced, other than a July 18 start date. Home openers are expected to be unveiled soon, followed by the full list of dates.
Like other venues in Dane County, Forward Madison's home at Breese Stevens Field has been unavailable for games and contact training since the coronavirus shut down U.S. sports in March. The joint county and city of Madison public health agency's reopening plan doesn't allow for competition in medium-risk sports like soccer until the third phase, which hasn't been reached.
"The league voted to return to play, so we have an obligation to the league to be able to play and to be able to host matches," Caloia said. "Whether it's ideal or not, we made a commitment to the league and it's our responsibility to be a good participant of the league."
At Hart Park, the Flamingos will have a capacity of 1,347, 27% of the 4,900 that typically can fill the bleachers. The team led USL League One last season with an announced average attendance of 4,292 at Breese Stevens Field.
🗣️ "To fulfill our commitment to the League, we were required to find another facility to call home in 2020."

Read COO and Owner Conor Caloia's letter to the fans about our temporary move to Hart Park: pic.twitter.com/4nc6X7znMY

— Forward Madison FC (@ForwardMSNFC) July 9, 2020
Forward Madison prepared a readiness plan for games in Wauwatosa, listing an expectation that fans will wear face coverings at all times unless they're eating or drinking in their assigned seats. All tickets will be sold online or over the phone and only in small groups that will be separated by at least 6 feet from others.
Caloia said the team had to find a facility that met U.S. Soccer Federation standards for third-division pro teams, including a seating minimum. While FMFC considered locations outside Wisconsin, Caloia said staying in the state was a priority.
Hart Park, which hosts high school, college and semi-pro sports and had a new synthetic turf field installed this year, "checks all the boxes," Caloia said.
Because of the public health orders this year, Madison has waived a clause in its use agreement with Breese Stevens Field operator Big Top Events that requires Forward Madison to play its home games in Madison, Parks Superintendent Eric Knepp said.
Before the 2019 inaugural Forward Madison season, Breese Stevens Field underwent a multi-million-dollar rehabilitation that added a concessions building with a rooftop standing area and field-level suites.
The team won't have those to sell this season as it moves 70 miles to the east. That's not all that will be different with the crowds during the pandemic: USL League One is prohibiting a number of items normally allowed to be carried by supporters, including tifos, brass instruments and bullhorns.
"Breese Stevens is going to continue to be home for Forward Madison FC, just not this year," Caloia said. "But it will be for a long time. We respect the health department's decision, and the city has been good to work with us throughout this whole process. We're making the best of the situation that we can."
Three others who had been in close contact with the player were ordered to self-quarantine to follow protocol. Players and staff members will be tested at least weekly once the season starts.
Asked whether Forward Madison considered taking off 2020 because of the situation in Madison, Caloia tied the subject to finding an alternate place to play.
"Had we not been able to secure another venue, that would have been something we would have had to more seriously explore," he said. "We have an obligation to the league to try to participate and be a good member of the league."
Concerned about COVID-19?
Sign up now to get the most recent coronavirus headlines and other important local and national news sent to your email inbox daily.