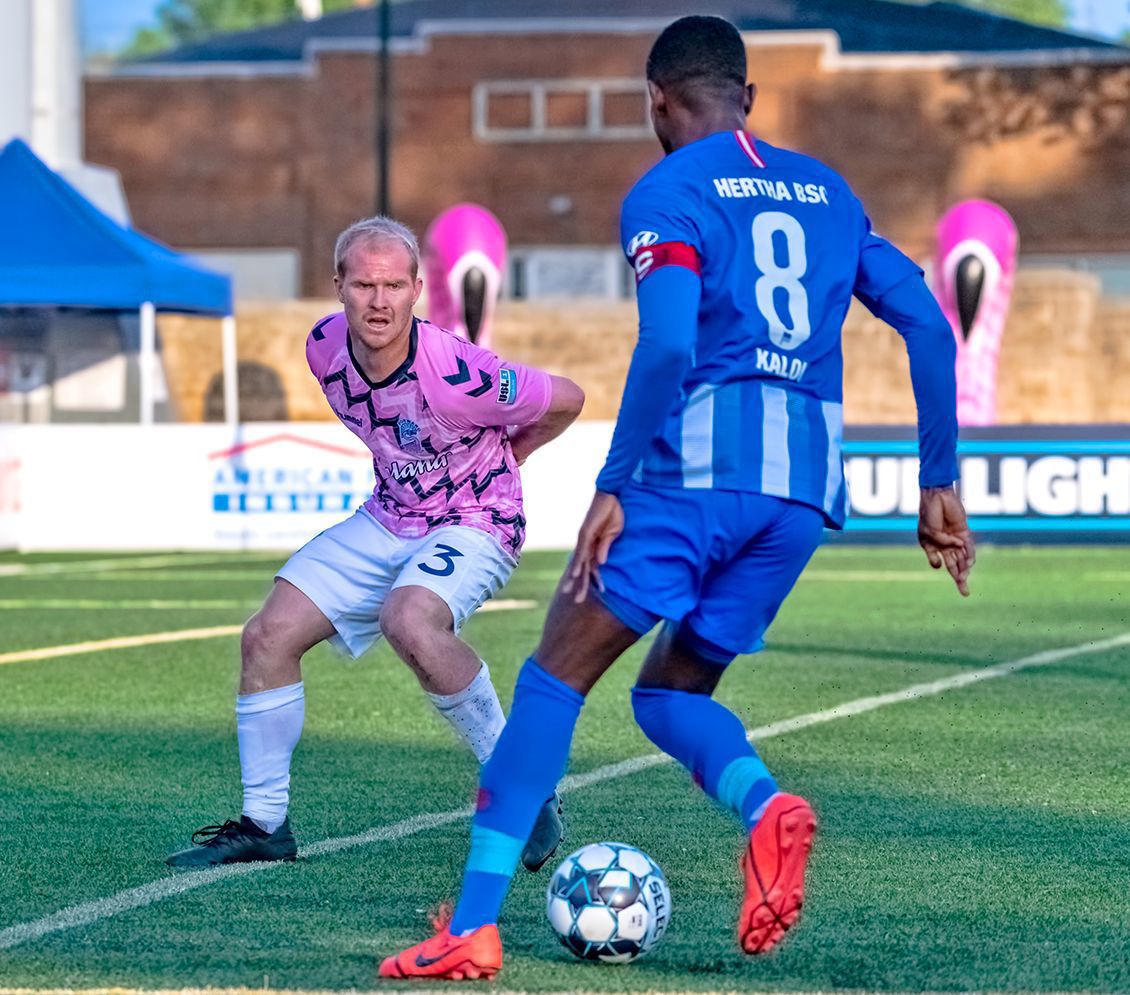 Forward Madison FC has re-signed six players from its inaugural season after the announcement Tuesday that defensive midfielder Eric Leonard will return in 2020.
Leonard played in all 29 USL League One games in 2019 and finished in the top 10 in the league in tackles (61), duels won (182) and interceptions (54).
"Eric was an integral part of how we defended as a group, and the spirit and the fight he brought to every game became a big part of how we played throughout the season," Forward Madison coach Daryl Shore said in a statement. "Eric will continue his role on the defensive side of the ball next season, but we also feel he has the capability to expand his game and become more of a two-way player."
Forwards Don Smart and Paulo Júnior, midfielder J.C. Banks and goalkeeper Brian Sylvestre will return for a second season with the USL League One team, the Flamingos announced Wednesday.
Leonard, who earned a spot on the team through an invitation-only tryout, played in Australia in 2018.
On Monday, the Flamingos announced that forward Jiro Barriga Toyama re-signed for 2020.
Barriga Toyama came off the bench in 18 of his 26 league appearances.