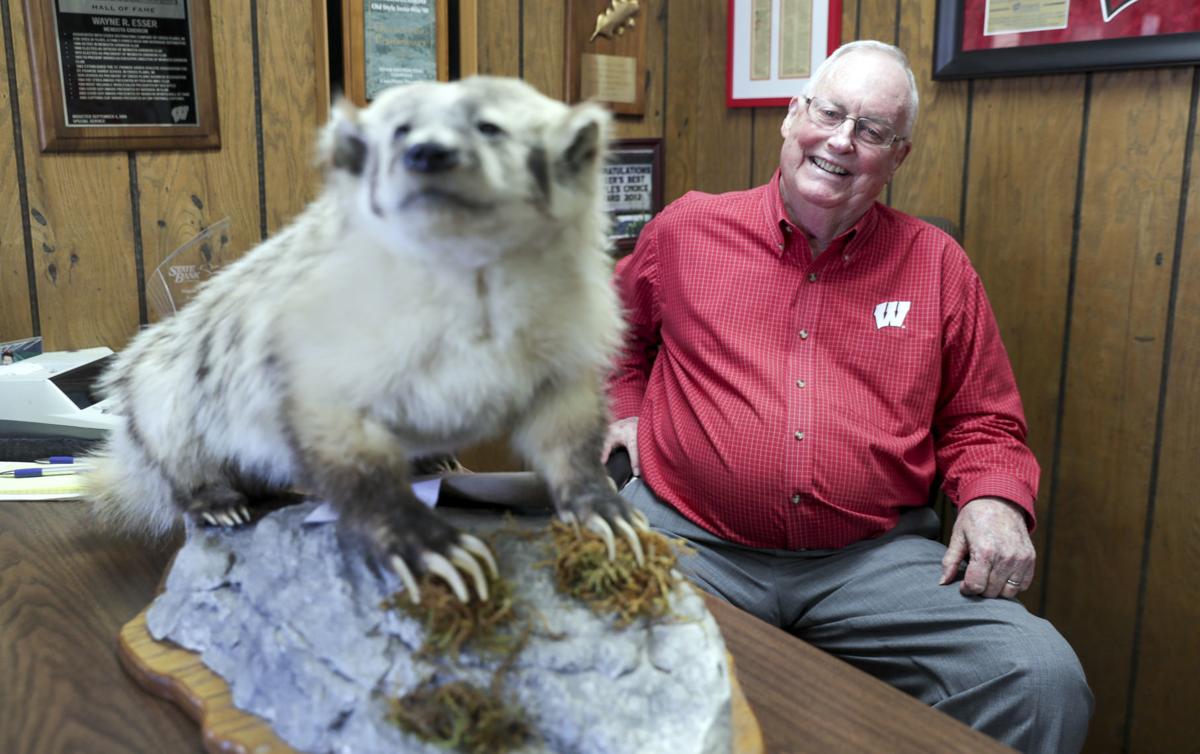 Roundy Coughlin never had children of his own.
But that didn't stop him from having a positive impact on multiple generations of Madison-area kids.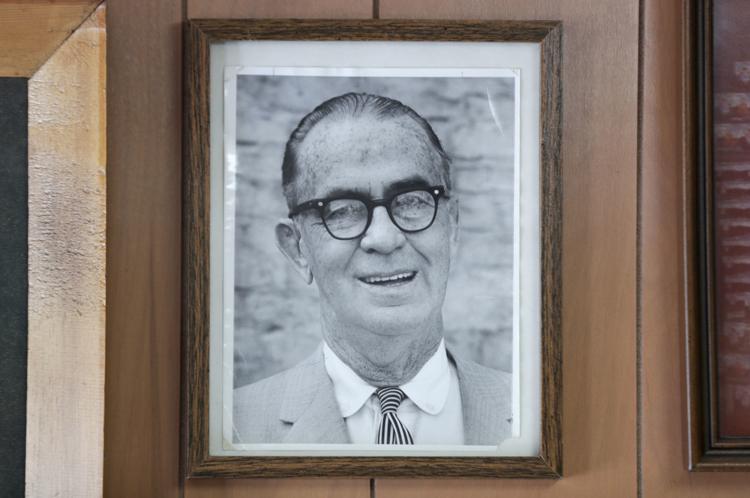 Coughlin, the legendary sports columnist for the Wisconsin State Journal, founded Rounder's Club in 1936 with the primary purpose of providing a forum where he could gather with friends and exchange witty insults.
Along the way, the club took on a greater mission of raising money for children in need, a holiday tradition that has carried on long after his death in 1971, with the proceeds going to the State Journal's Empty Stocking Club.
That tradition will come to an end next week as Rounder's Club will hold its 75th and final luncheon Wednesday at Rex's InnKeeper in Waunakee.
"This has been special," said Wayne Esser, the former longtime executive director of the Mendota Gridiron Club who has been involved in Rounder's Club for 56 years. "There will be a few people sad about it going away. It's just like anything else, things do have to change.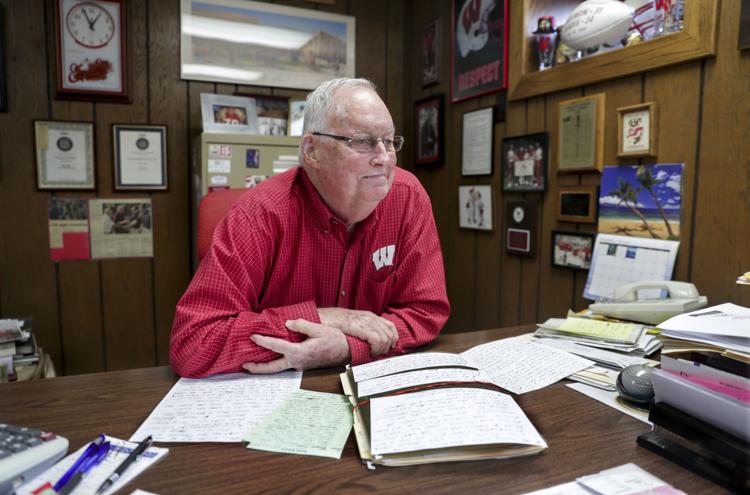 "I'm very proud of what we've accomplished so far."
Esser said Rounder's Club has raised about $100,000 for the Empty Stocking Club over the past 10 years. Beyond that, the numbers for the club's contributions are almost incalculable. "It's hard to say because early on we kind of passed the cigar box around," Esser said.
Esser would like nothing better than to see the final luncheon be among the biggest ever, with a crowd of as many as 200 anticipated. UW dignitaries like former athletic director Pat Richter and current AD Barry Alvarez, women's hockey coach Mark Johnson and retiring marching band director Michael Leckrone are among those expected to attend. Tickets are $17 with $2 of that going to the Empty Stocking Club.
There will be an auction of a number of items donated by various businesses, as well as a stuffed Badger being offered up by a Rounder's Club member. In addition, toys worth up to $4,000, including about 50 stuffed animals and 100 T-shirts featuring the University of Wisconsin's motion "W," will be given to children.
"There are so many good people who want to do things for the Empty Stocking Club," Esser said.
You have free articles remaining.
As Roundy would say, "What more could be fairer."
That was one of Roundy's catch phrases and the title of a book written by John Newhouse in 1968 telling "The Story of Roundy." It details Roundy's rise from his humble beginnings growing up in Madison's heavily Irish Fourth Ward to his celebrated career that saw him write about and hobnob with a wide cross section of the most prominent people in the state and beyond.
"Roundy was a special character," Esser said. "He was well-known throughout the Midwest. He was a celebrity."
While technically a sportswriter, his "Roundy Says" columns ventured far afield as he told stories in his distinctive version of English, which ignored most grammatical principles. His punchy, opinionated approach to writing would've translated well to the Twitter era.
"I have not had no education and I don't intend to be smart," he wrote in 1925 during his second year with the State Journal after moving over from The Capital Times. "My English ain't the best and I have things to learn every day."
His unique style earned him fans from all walks of life.
Among them was Pulitzer Prize-winning poet Amy Lowell, who wrote: "For heaven's sake, don't ever let anyone try to educate this wonderful man. They'd spoil him."
The breadth of his reach is reflected in the collection of people who wrote testimonials for his book. The list includes sports greats like Vince Lombardi and Bart Starr of the Green Bay Packers, boxing champion Jack Dempsey and UW football legends Elroy "Crazylegs" Hirsch and Alan Ameche; politicians including Vice President Hubert Humphrey and Wisconsin's U.S. Sen. Gaylord Nelson and Gov. Warren Knowles; and a mix of religious leaders including retired bishop William O'Connor.
E.B. Fred, UW president emeritus wrote: "There is only one Roundy. But he is a crowd! His column is like no other in the country."
Some 47 years after his passing, Roundy's legacy will be toasted one last time. Esser, 82, one of the diminishing group of people who actually knew Roundy, plans to share some stories with the group.
"There's certain people who have that knack," Esser said. "You might only meet them once, but you always remember them. Memories keep you going when you get to be 82 years old."
The memory that remains the strongest is of Roundy's unending fondness for children, particularly those in need.
"He always had a real kind heart and he loved children," Esser said. "He hated to see somebody not have a meal or a toy. That's how this all got started. It is amazing it's lasted so long."
Be the first to know
Get local news delivered to your inbox!