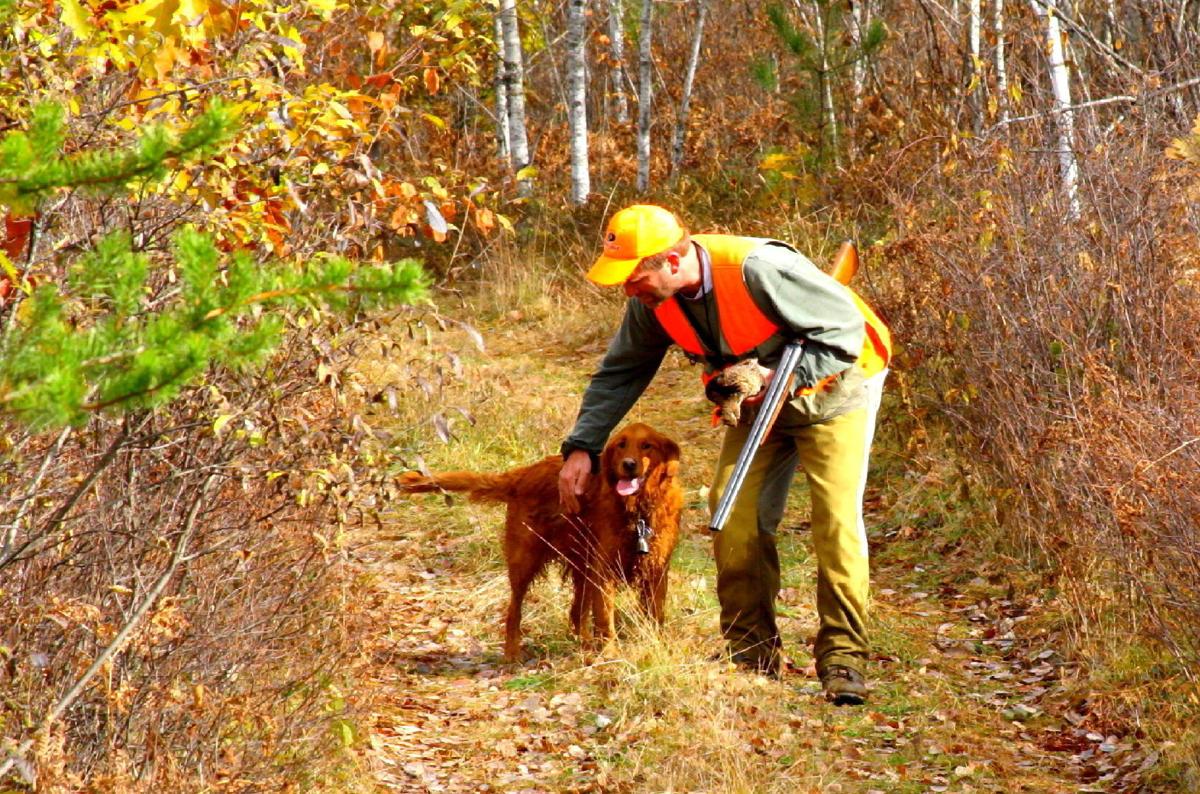 Warm, humid weather was not conducive to hunting grouse coverts opening weekend, but those persons who were afield had some success seeing or hearing ruffed grouse and American woodcock.
The woodcock season opens Saturday, Sept. 22.
Some hunters did take a bird home, too.
Some good news came from the team from Missouri who are trapping birds, 100 each of three years, in trade for grouse habitat improvement in Wisconsin. They reached their goal and were able to stay a bit longer to even out the ratio of males to females. They will return for a second trapping next year.
"They captured and then released healthy birds very soon after capture, taking them south the same day," said Mark Witecha, upland bird biologist for the Department of Natural Resources. "It took them a while to get started, in part because there is so much good grouse habitat in Wisconsin."
Wisconsin biologists learned from the birds, too, before they left for the "Show Me" state. Birds were weighed and blood samples were taken to test for West Nile Virus.
During the trapping, just walking in to check traps, the team flushed a fair number of birds, including coveys of 4 to 6 young birds.
Birds were trapped in five Wisconsin counties, and several locations in each county.
The summer brood surveys did not push the grouse population estimates in either direction, plus there was a low number of surveys reported, leaving biologists to say the decline was minimal.
Heading into the magic of October, some of the best advice may be coming from "Todd" at Delta Diner in Bayfield County.
"I'm hoping for the best, but storms in June and 22 inches of rain during a three-day period likely did some damage. Regardless, it is going to be a beautiful fall chasing grouse in the woods."
It seems the majority of 886 hunters who responded to the DNR's survey on possibly closing the grouse season early suggested otherwise.
Fifty-five percent said no, 37 percent yes, and 8 percent were indifferent. The Natural Resources Board will vote on the issue next week.
Studies show, according to Witecha, about 18 percent of this birds survives to age one, suggesting there are numerous factors that take the
young birds out. While hunting is one of those factors in some areas, it is likely not a major factor.
There is more to hunting grouse than bagging a bird or two, but seeing or hearing some are important factors in an enjoyable hunt.
Contact Jerry Davis, a freelance writer from Barneveld, at sivadjam@mhtc.net or 608-924-1112.
Be the first to know
Get local news delivered to your inbox!