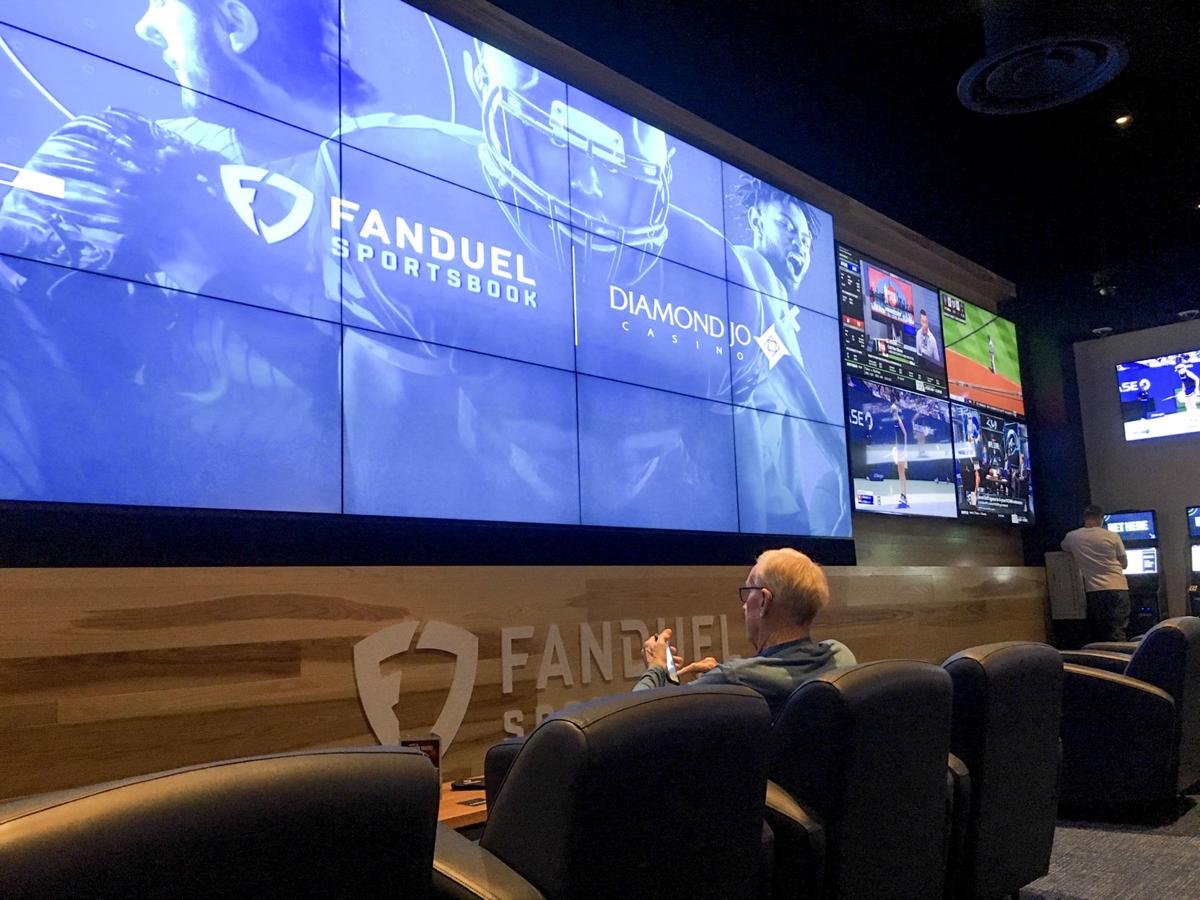 ONEIDA — The Oneida Nation will legally offer sports betting beginning this week, the first time such wagering has been allowed in Wisconsin.
Sports betting is the result of a new gaming compact amendment with the state that allows "event wagering." That can include betting on sports and events such as nationally televised award shows, professional sports league drafts and professional games, including football, basketball and baseball.
Gamblers at the Oneida casino in Green Bay will be able to bet on professional sports, including the state's three professional sports teams: the Green Bay Packers, Milwaukee Bucks and Milwaukee Brewers. Wagering on college athletics is allowed, excluding Wisconsin teams. Wagers on events involving children also are not allowed.
The Oneida Nation held a ceremony Tuesday at its main casino near Green Bay Austin Straubel International Airport to mark the occasion, Press-Gazette Media reported.
"Sports betting is nothing new here in Wisconsin, but legal betting is new," said Louise Cornelius, Oneida Nation gaming general manager. "We hope to provide an environment for our clientele that is clean and up-to-date with the best technology possible."
The Oneida Nation said sports betting will be available first at its main casino, and soon after at all the tribe's casinos and additional properties.
Bettors will be able to make wagers using a mobile device at Oneida locations or at dedicated kiosks at the main casino.
Sports betting will not be allowed off Oneida property, as it is via mobile devices for approved sports betting providers in states that include Iowa, Illinois and Indiana. For example, someone with a FanDuel account from the Diamond Jo Casino in Dubuque can bet throughout Iowa with their account on a mobile device.
A recent study by the New American Gaming Association found that customers are moving away from illegal bookies toward legal options that are becoming available in more states.
Potawatomi officials, who operate a casino in Milwaukee, have said they plan to seek a similar compact amendment with the state.
"The Potawatomi look forward to bringing sports betting to Milwaukee in the future," the tribe said in a statement.
Officials from the other nine tribal nations in Wisconsin that operate casinos have not announced any sports betting plans.
After a 2018 U.S. Supreme Court ruling, an increasing number of states — including Iowa, Illinois and Indiana — legalized sports betting.
Wisconsin has not done so, although some lawmakers on both sides of the aisle have expressed support.
It would first need to be approved by the Assembly and Senate in two consecutive sessions and would then need to be approved in a statewide referendum in order to change the state's constitution.
Sports betting hasn't been a significant source of new revenue for the states that have approved it.
In Nevada, for example, just $20 million in tax revenue was raised in 2018 from $300 million in revenue generated from $5 billion in bets, a Legislative Reference Bureau report stated. Mississippi and Pennsylvania have brought in half of what they expected, while Rhode Island and West Virginia have brought in even less, according to the report.
Your letters to the editor: State is ready for sports gambling
State is ready for sports gambling — Reilly Sullivan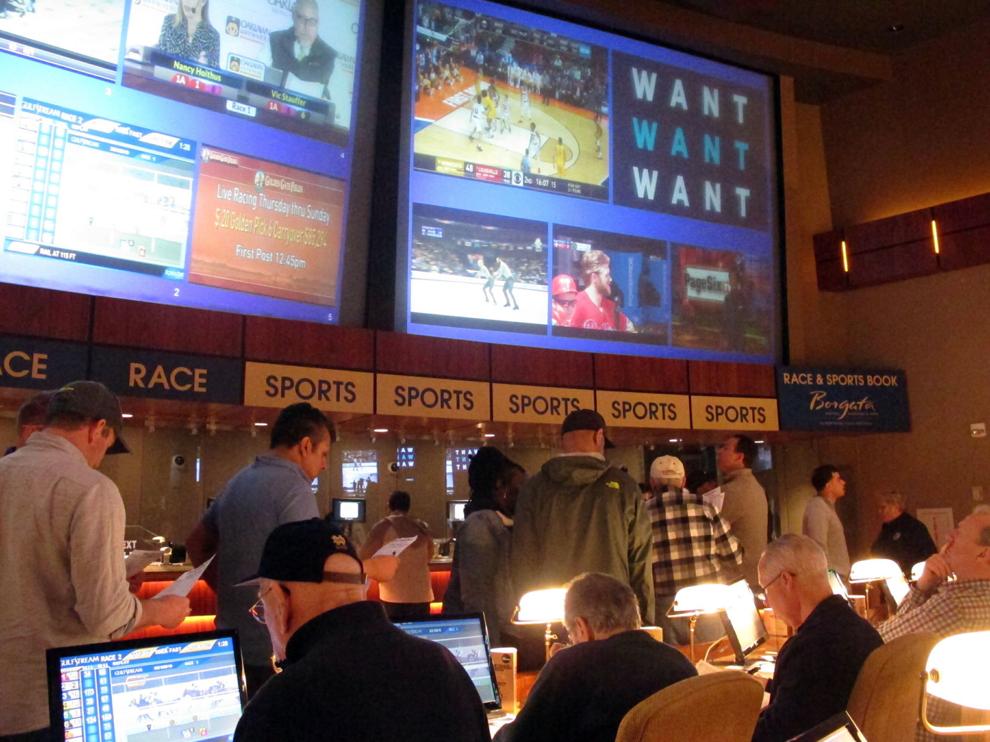 The U.S. Supreme Court two years ago reversed a 26-year-old ban on sports betting dating back to 1992.
The international pastime has been enjoyed for thousands of years and is now a $150 billion industry with millions of people betting daily on sports such as football, basketball and baseball. After the reversal, now more than a dozen states legally allow citizens to bet on professional sports, reaping the vast benefits of legalization. Yet Wisconsin sits behind the curve with no legislation to reverse the ban in the near future.
The legalization of sports betting offers many benefits to all Wisconsin citizens, with bets being taxed through casinos. The state, in turn, invests the money into local projects that impact citizens daily lives. Wisconsin should legalize sports betting to access benefits such as the estimated creation of thousands of jobs, and millions in new tax revenue -- money that goes back into our state.
It's time for Wisconsin to get serious. We have not only the power to push for change but the voice as well. Write to your local representatives to push for legislation of sports betting throughout Wisconsin.
Reilly Sullivan, Saukville
Sanders must grow up or drop out — Allen Knop
After watching recent Democratic debates, I found Sen. Bernie Sanders, I-Vt., most interesting. He's spent more than 25 years in Congress where he bragged about being an independent, but when he wanted to run for president in 2016 he suddenly became a Democrat.
One would assume that after decades as a politician he would understand the rules of the game when he entered the race. But as it became apparent he would probably lose in 2016, he started to whine about the rules being unfair to him. He complained and stirred his supporters so that many of them dropped out and did not support Hillary Clinton.
With at least seven Democrats still in the running, there appears to be a good chance that no candidate will come to Milwaukee with the nomination in hand. Sanders is already complaining about the rules being unfair.
My advice to Sanders: Grow up or shut up and drop out.
Conservative faith slows progress — Dave Wester
Conservative religion has always been a roadblock to the advancement of civilization. In Wisconsin, conservatives have recently stepped up their efforts to push education backward.
In the 1600s, the Catholic Church put Galileo under house arrest for determining that the Earth revolved around the sun. Fast forward to 2016, when many millions of public and private dollars were spent in Kentucky to create a replica of a totally fictitious ark to teach something we know with absolute certainly is false -- that the Earth is less than 7,000 years old.
In Wisconsin, corrupt politicians with more religion than science are shuffling hundreds of thousands of public dollars to private schools to teach the same baloney, at the expense of our public schools.
The 2,000-year-old textbook that the religious schools cite as God's word makes no mention of the land masses we now call the Americas, or their native people. Apparently, God was not aware of them until Leif Erikson, Christopher Columbus and other explorers found them 1,000 to 1,500 years later. Teeny-weeny countries in the Middle East, where God apparently had better reporters, are described in great detail in that same ancient text.
F-35s imperil kids and nursing moms — Alix Loniello
Mother's Milk Alliance is a Madison-based organization that facilitates the sharing of breast milk with accessibility to local infants, donor lab testing, safety education and health screening. We have the privilege of seeing families come together to feed local babies. We have seen the power of our community firsthand in hundreds of families.
The landing of the F-35 jet fighters in Madison poses a threat to the safety of breast milk and health of babies.
Neighborhoods near Truax Field could experience more pollution in the form of PFAS, which have been used in firefighting foam at the airport and which seep into the water we drink. According to Physicians for Social Responsibility Wisconsin, studies have shown that "PFAS can be transmitted through breast milk, can affect growth, learning and behavior of infants, can adversely affect the immune and endocrine system and increase the risk of cancer." These chemicals can delay speech, affect long-term memory and decrease math and reading scores in children. Noise from these planes also is harmful. 
Our donors and recipients are from all around Dane County. When one of our communities is affected, we all are at risk.
Check out www.safeskiescleanwaterwi.org to learn about the consequences of the F-35s and how to act, including signing the petition and contacting your legislators.
F-35s sounds similar to F-16s — David W. Cole
Many Madisonians seem quite certain of how loud F-35s fighter jets are, though they have never heard one.
My son, a flight surgeon in the Air Force Reserve, has heard many F-35s and F-16s during two deployments to active airbases in the Middle East. He tells me that the differences in the noise levels of these two planes is not significant. I trust his experience and his judgment.
I urge Madisonians to support the 115th Fighter Wing of our Wisconsin Air National Guard in their missions of flight training and national defense in these threatening times.